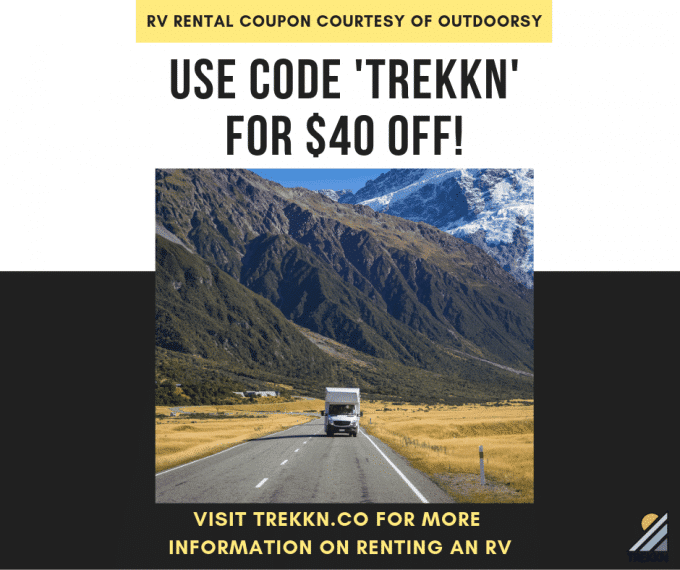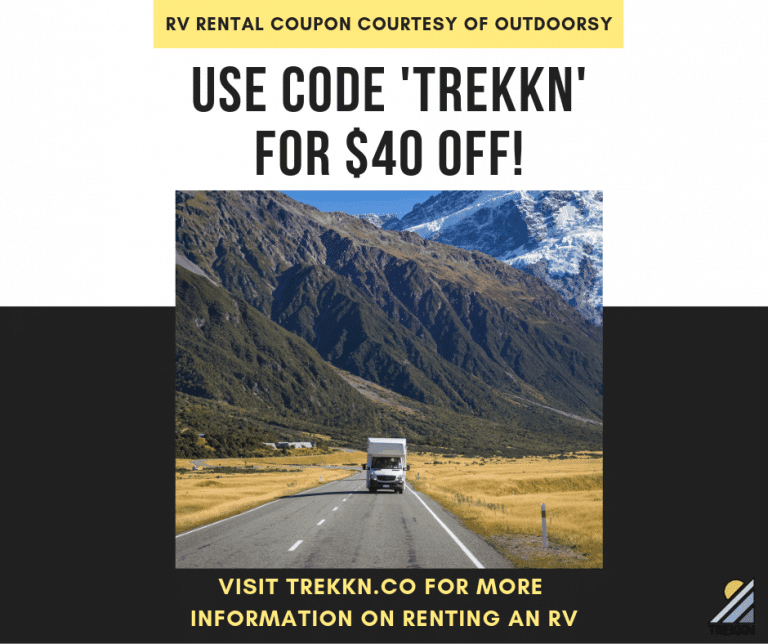 Are you interested in renting an RV? If so, we have an Outdoorsy coupon code for you! First-time renters can save $40 on their RV rental using the coupon code 'TREKKN'.
Outdoorsy Coupon Code
Click on the image below to automatically take $40 off and save on your RV rental.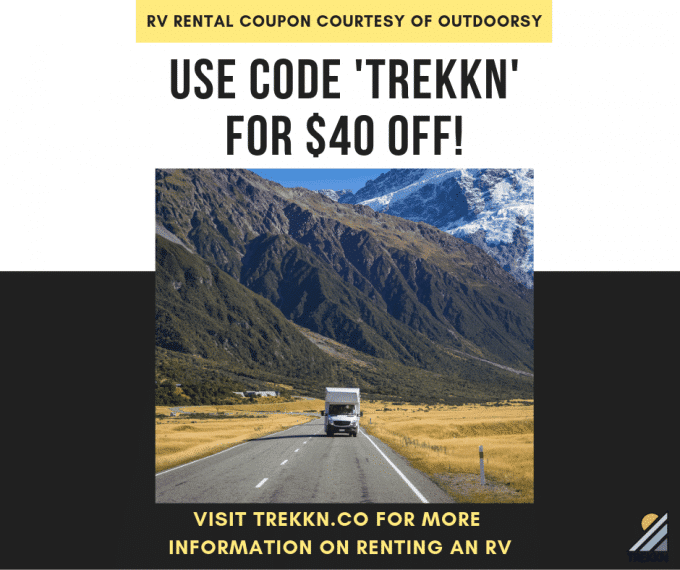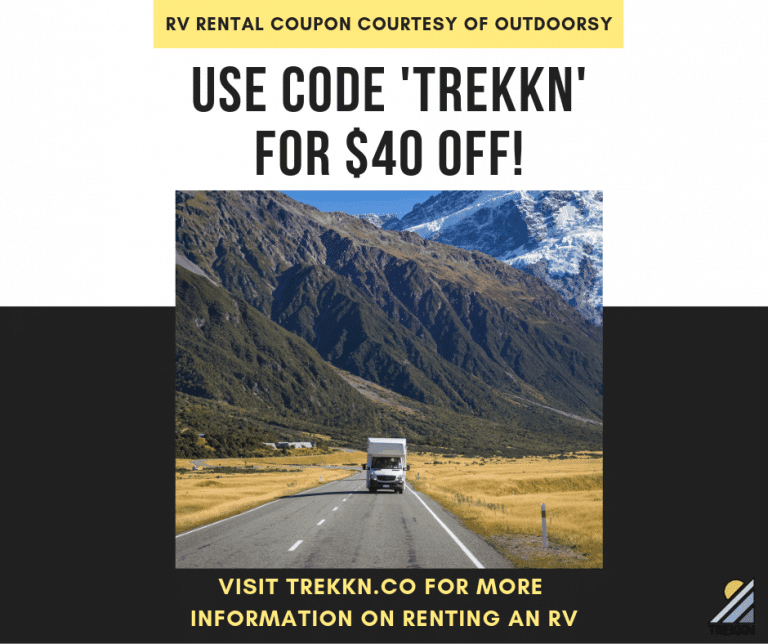 Use the Outdoorsy search form to find the perfect RV rental for you! Be sure to change the rental type, plus add a date if you'd like to search for availability.