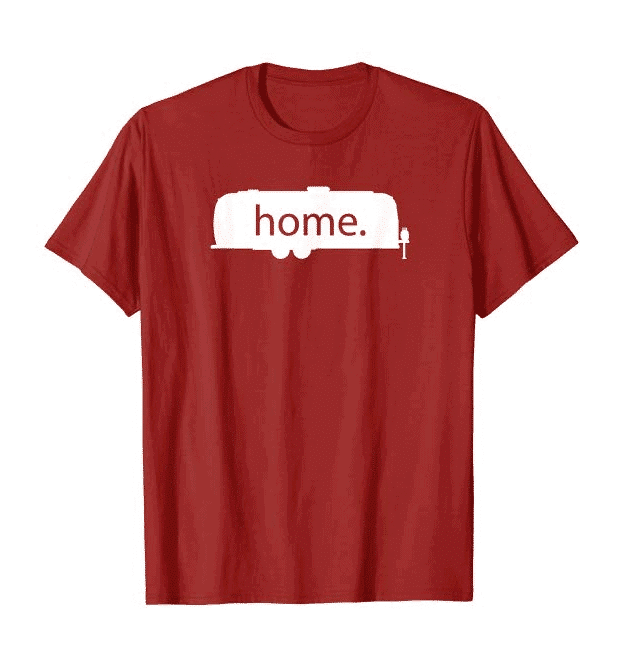 RV owners love hitting the open road and exploring all this amazing world has to offer. We also enjoy expressing our love of RVing, which is why these RV T-Shirts are perfect for the RV owners in your life.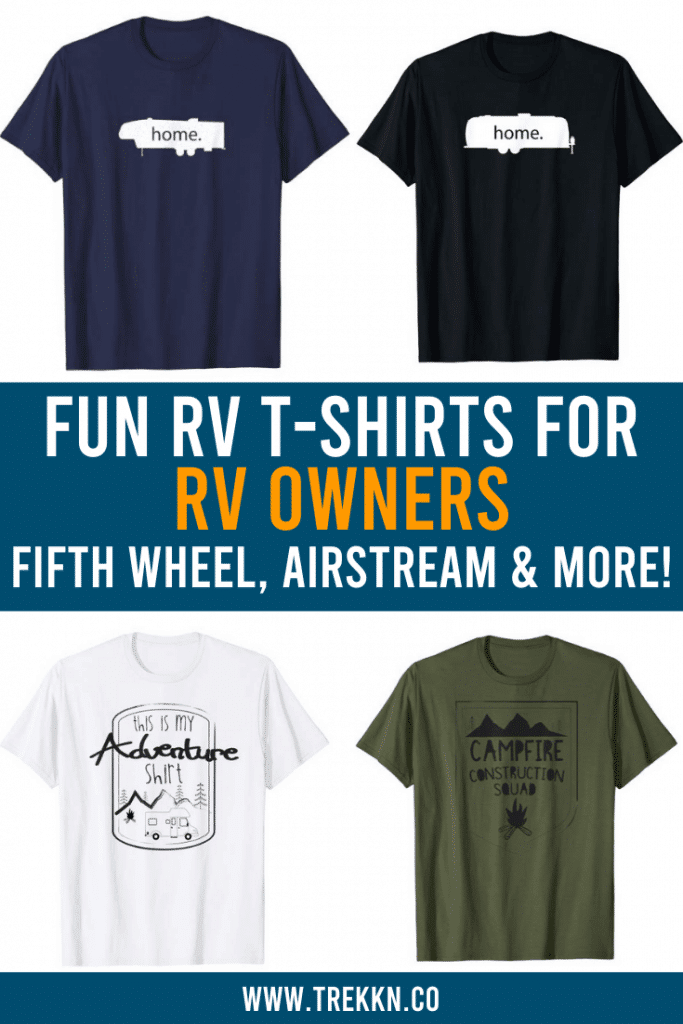 Introducing TREKKN Tees – RV T-Shirts and Baseball Tees
Explore. Wander. Freedom. Adventure. Home.
Those are just a few words to describe what the RV lifestyle means to us.
RVing allows you to explore while going at your own pace.
RVing allows you to wander through towns, cities and National Parks that have long been on your bucket list.
RVing allows you to live a life of adventure.
RVing allows you the freedom to travel in style and comfort.
While you can definitely say that travel in general, no matter the form of transportation you choose, allows all of these things, there's only one way that you can bring so many of the comforts of home with you.
And that's via RV. Your RV becomes your home.
It was with these thoughts in mind that Todd designed our TREKKN Tees.
All of these RV shirts are available in men's, women's and youth sizes plus a variety of different colors.
1. My Airstream Is Home Tee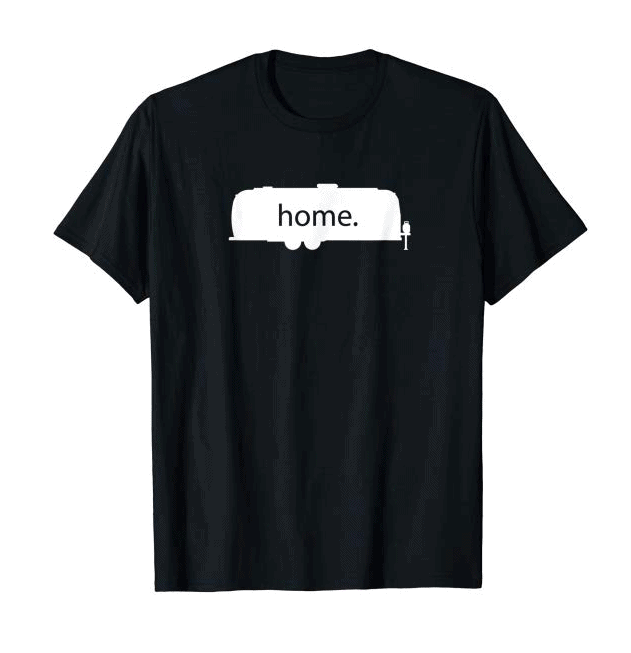 Do you love your "silver bullet" camper? Do you call it home? This design is for you!
2. My Fifth Wheel Is Home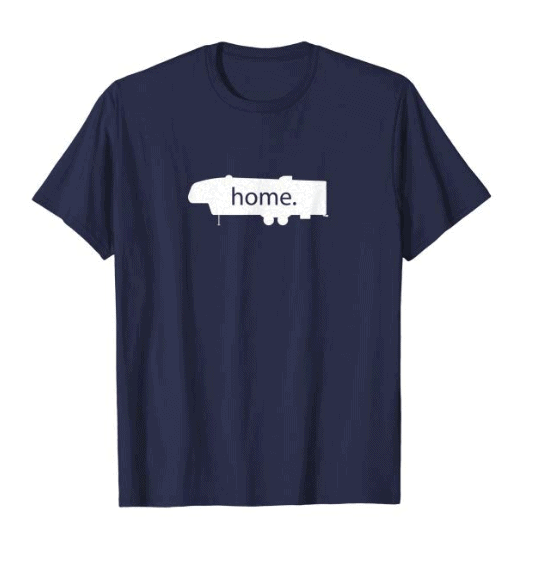 Have you made a fifth wheel your home on the road? Home is where you park it!
3. This Is My Adventure Shirt – Fun & Cute RV Shirt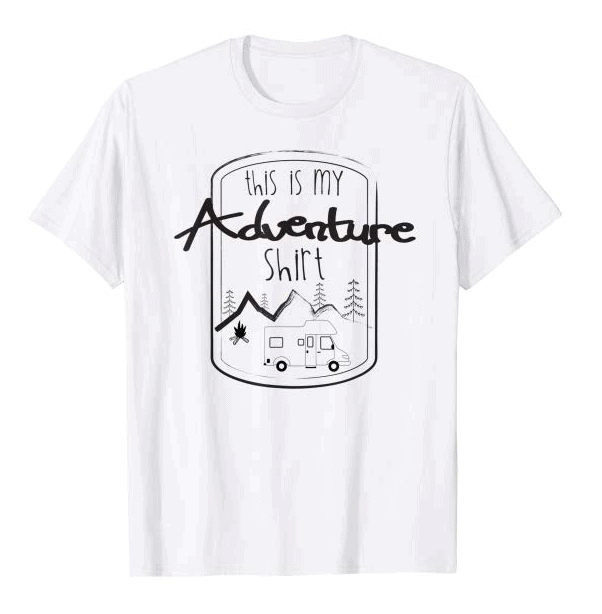 This is the perfect RV tee to wear on the day you hit the road! Put on your adventure shirt and get ready for a very fun RV trip.
I'm partial to this one. (Side note: I'm wearing a medium.)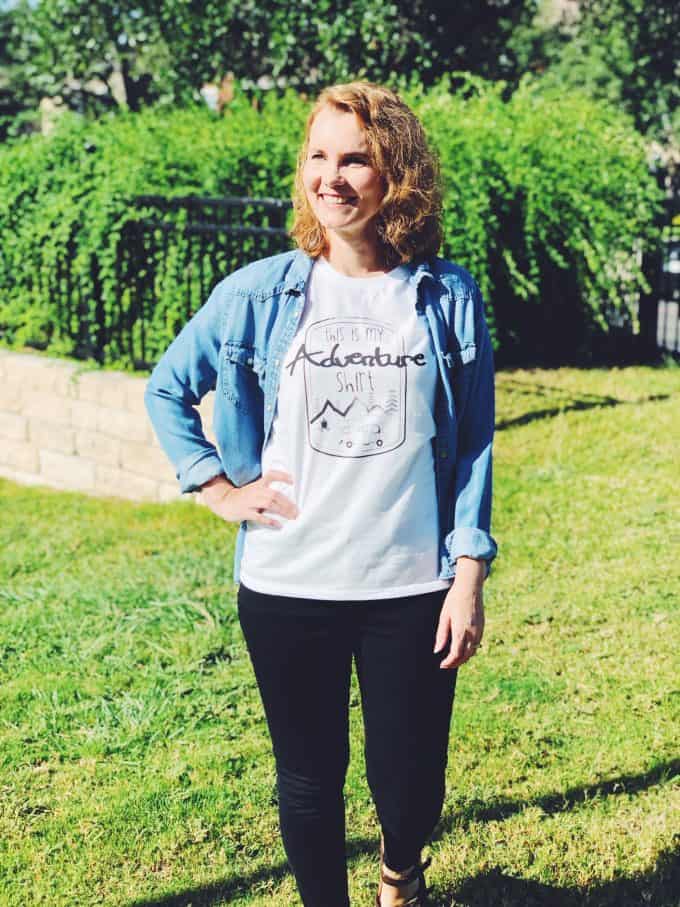 4. I Say Bad Words When I'm Parking My Camper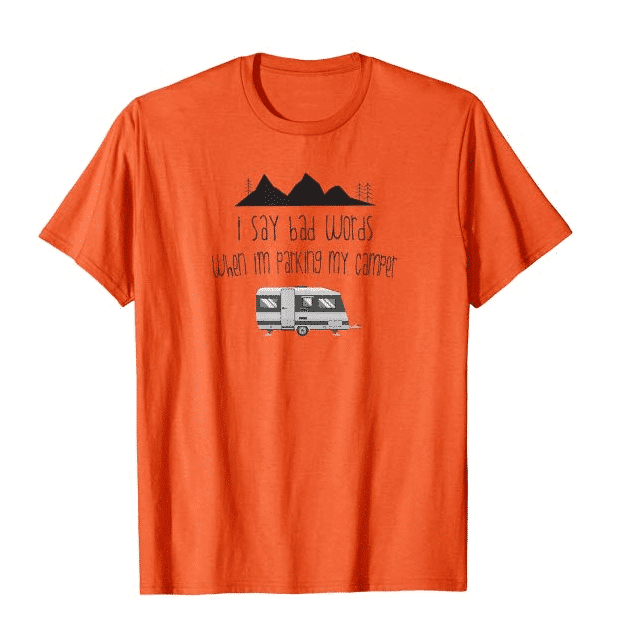 Hey, parking a camper can be stressful especially when trying to back it into a tight spot at the RV park. Or when you show up to the RV park at night. Stress sometimes equals a few bad words. 🙂
5. Campfire Construction Squad – Camping T-Shirt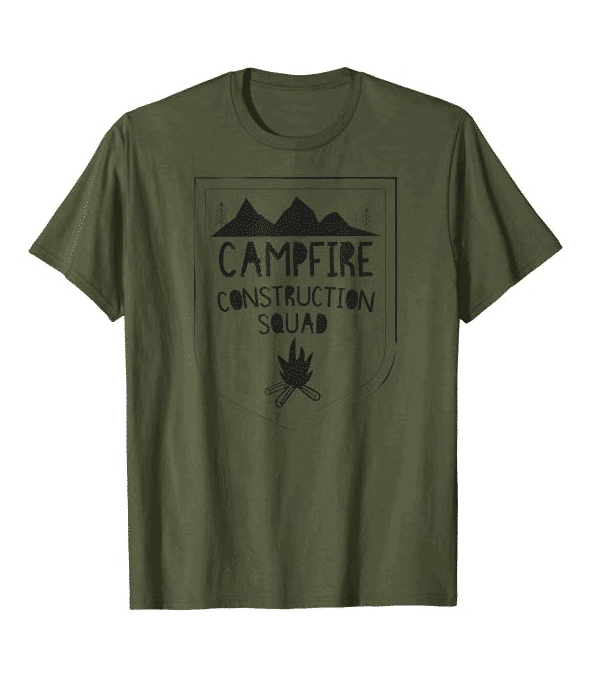 Are you part of the Campfire Construction Squad? If you love camping and you love building campfires, this camping t-shirt is for you.
6. TREKKN Logo Tee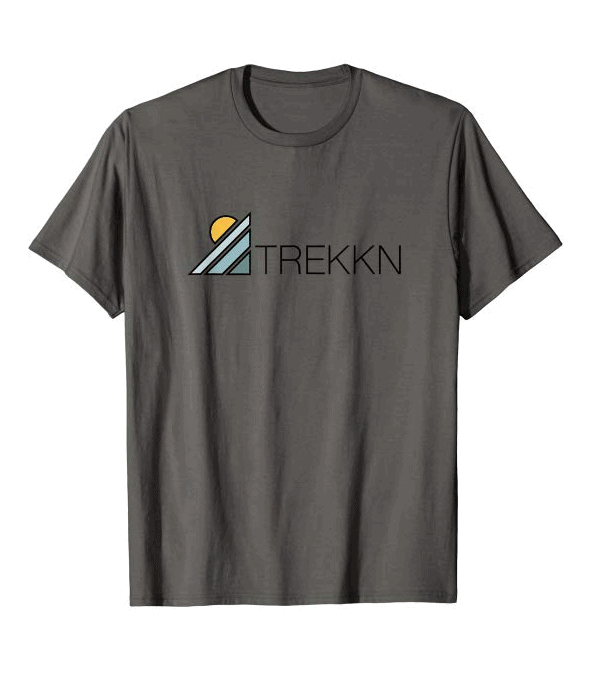 We're partial to this one for obvious reasons. (Side note: Todd is wearing a large.)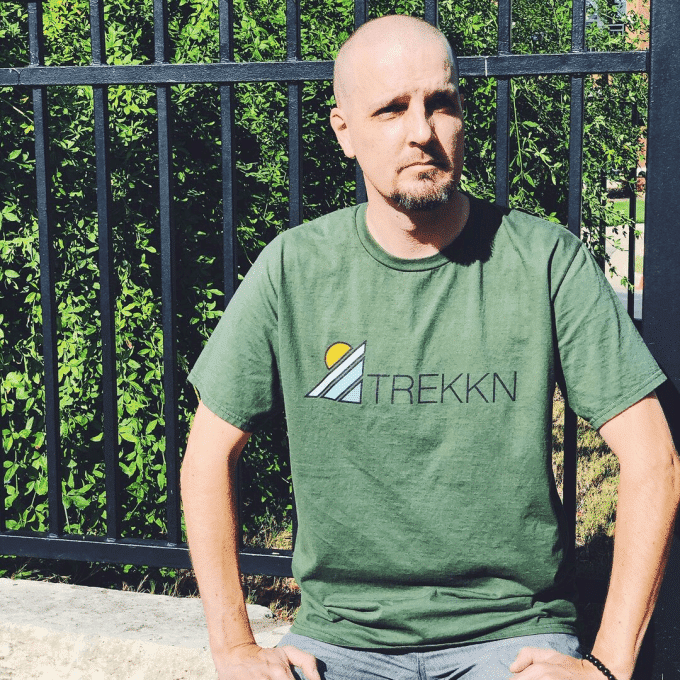 7. More Airstream T-Shirts
Adventure.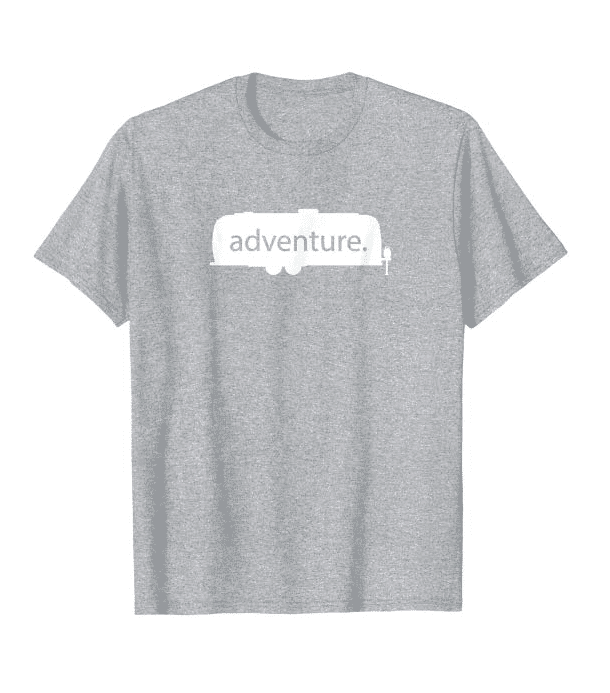 Wander.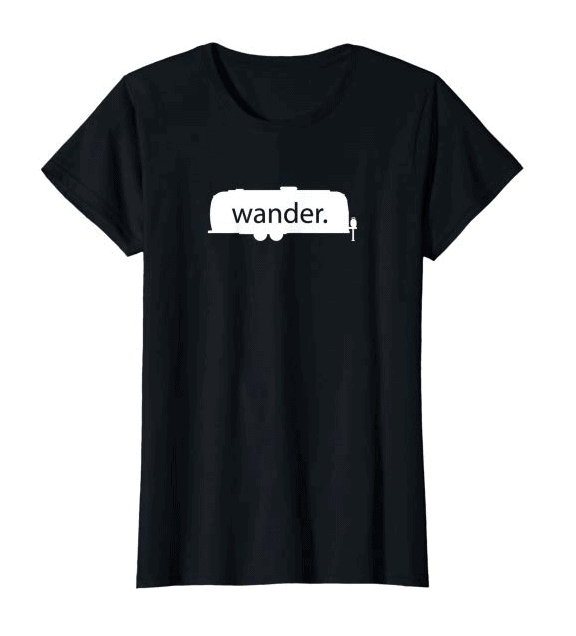 Freedom.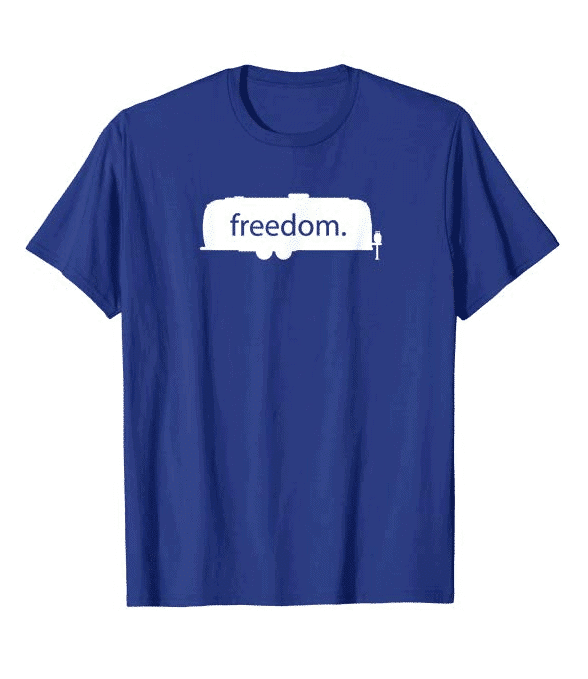 8. Fifth Wheel Wander T-Shirt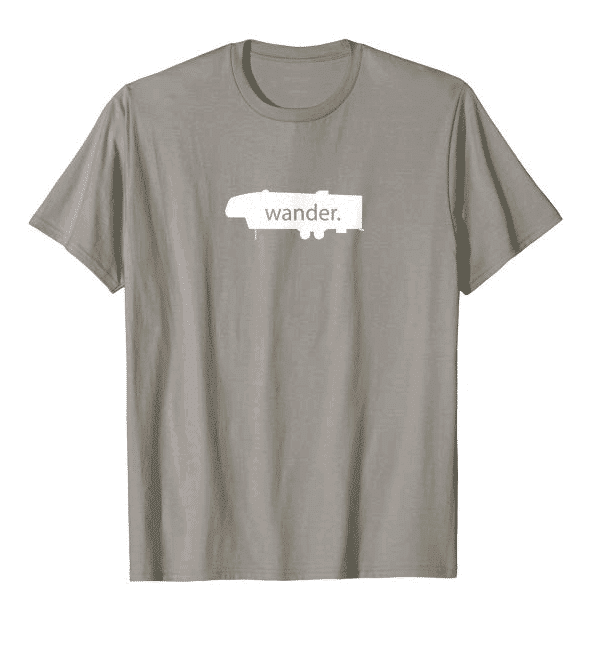 Have you made a fifth wheel your home on the road? Or are you just passionate about your fifth wheel? This design will perfectly express your love of wandering!
9. RV Mode Activated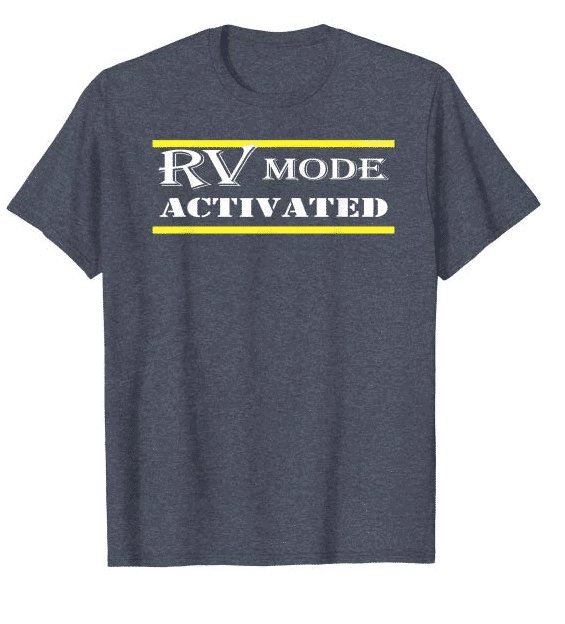 Let everyone know you're in RV mode and ready to hit the open road in your home on wheels.
10. Raglan Baseball Tee RV Shirts
We also have several designs available in Raglan Baseball style tees.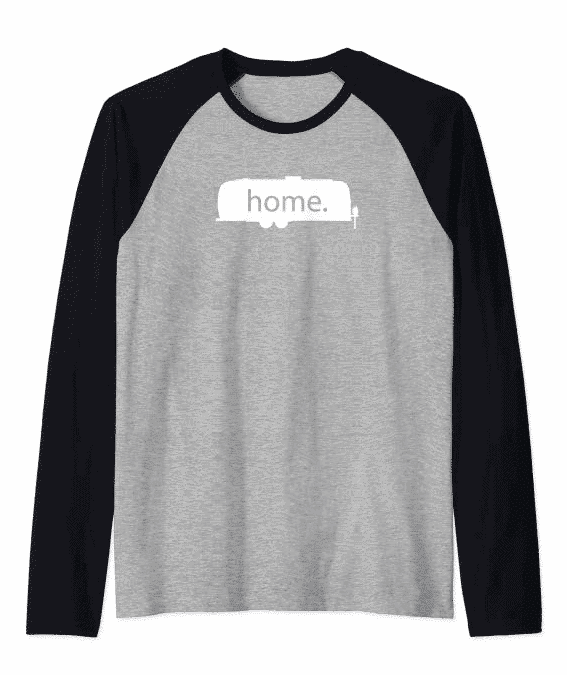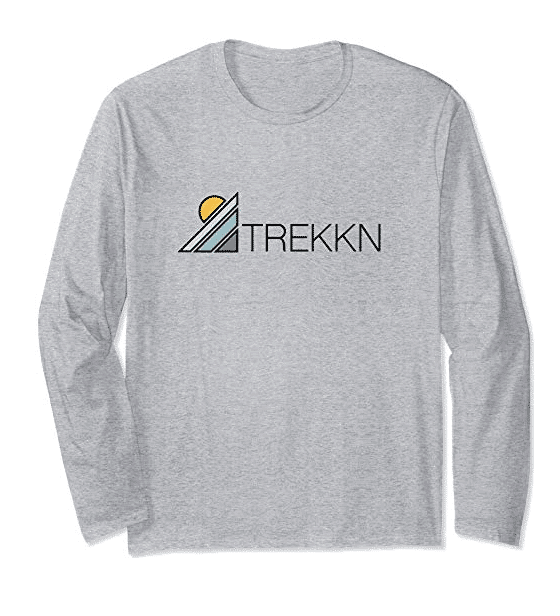 Don't see an RV t-shirt you like? No worries. We're working on new designs every month and will continue to add them here as they are released. If you have any ideas you'd like to see on a t-shirt, let us know!
Be sure to check out these posts for more RV gift ideas:
PIN THIS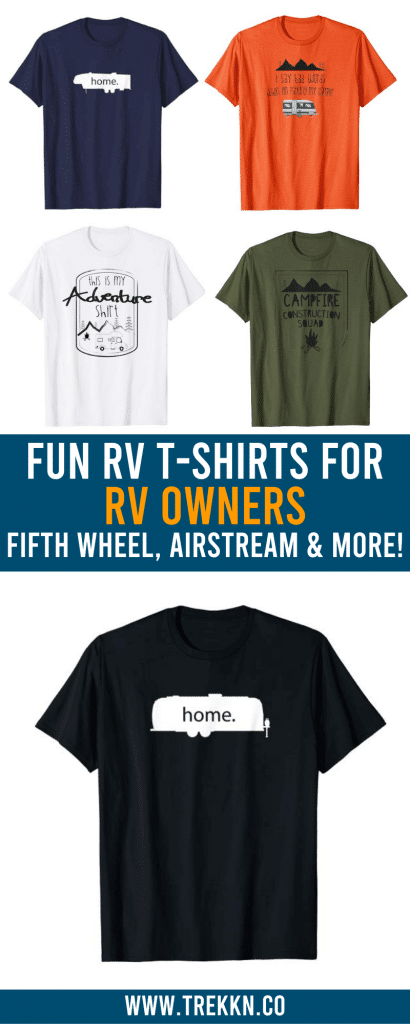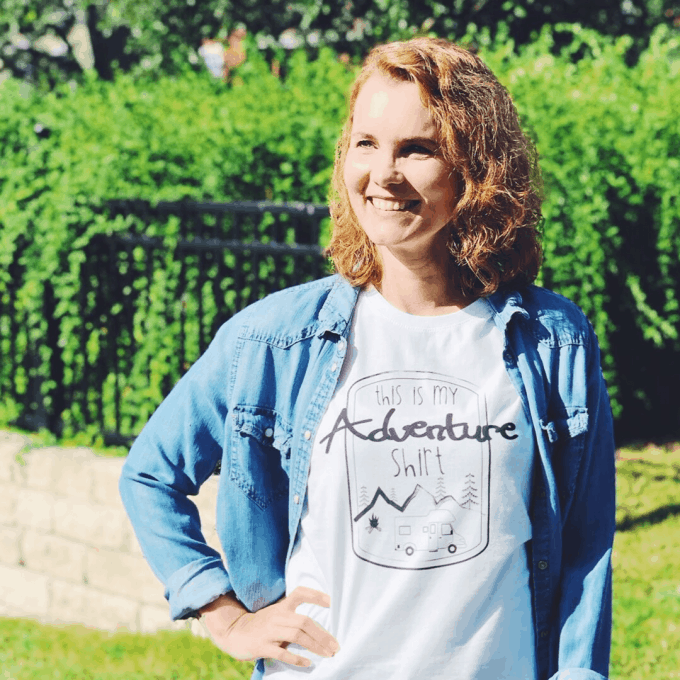 Julie Bonner is one-half of the TREKKN team. She specializes in helping you whip up delicious meals in your tiny RV kitchen, as well as RV organization tips and helping fellow RVers make their RV feel like home. Her favorite RVing spot is in Banff National Park in Canada where yes, the water really is that blue and the people really are that nice.