It's here! TREKKN's RV Travel Planner is available for subscribers and we're pretty excited about it.
Organize Your Trip with TREKKN's RV Travel Planner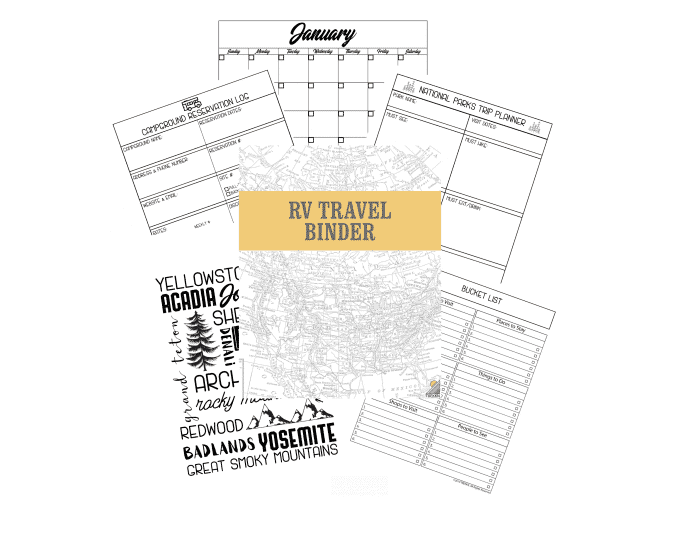 Why did we create an RV Travel binder?
Well, the bottom line is we really could have used one on our full-time RVing adventure.
Between trying to keep track of campground reservations, places we wanted to see, things we wanted to do and even meal planning, having something we could print out, write on and have in front of our faces would have made a huge difference.
It also would have been a fun keepsake for us to read back over journal pages from our visits to the National Parks and journal pages from our travels.
The campground log would be have been useful to remind us of the campgrounds we want to go back to and the ones we know to stay away from.
You can bet that when we set off on our next RVing adventure, we'll have the RV Travel Planner printed out, in a binder and ready to go.
Here's what's included in the 30+ pages of the RV Travel Binder:
Campground Log
Blank RV Trip Packing List
RV Repair Log
RV Maintenace Tasks Log
Blank RV Set-Up and Tear Down Checklist
National Parks Trip Planner
National Parks Journal
National Parks Checklist
Journal Pages
Travel Bucket List
To-Do List
Weekly Meal Plan
Grocery List
Blank January – December Calendar Pages
2019 & 2020 Year-at-a-Glance Pages
Wall Art – National Park Subway Art & Travel Sayings
Take a peek inside!
How can you get your hands on one?
It's simple. Just join the TREKKN Tribe (it's free) with your name and email address below. You'll first receive a confirmation email where you must click on the link stating you did indeed sign up for this. After you click the link, you'll instantly receive another email containing the RV Travel Planner.
That's it!
Also, as an added bonus and another thank you from us when you join the list and stay a subscriber, you'll automatically be entered to win a National Parks Pass ($80 value). We choose one winner a month and announce it via our Facebook page. The winner will also receive an email letting them know they won!
Just fill out this form to receive your free RV Travel Planner.
How do you set up your binder?
We designed the binder to be printed out on basic 8×11 paper. You can print it at home, hole punch it yourself and put in a binder. Or, you can send it your local office supply store to have them print it, hole punch it or have it spiral bound.
Just be sure to print more than one sheet of pages like the Campground Log, Journal Pages, National Parks Planner, etc. Basically, you'll want numerous sheets of almost all of the binder, except for the calendar pages, year-at-a-glance calendar, and wall art.
We truly hope you enjoy using the binder and that it helps you organize your RV trip, as well as document your travels to look back on for years to come.
PIN THIS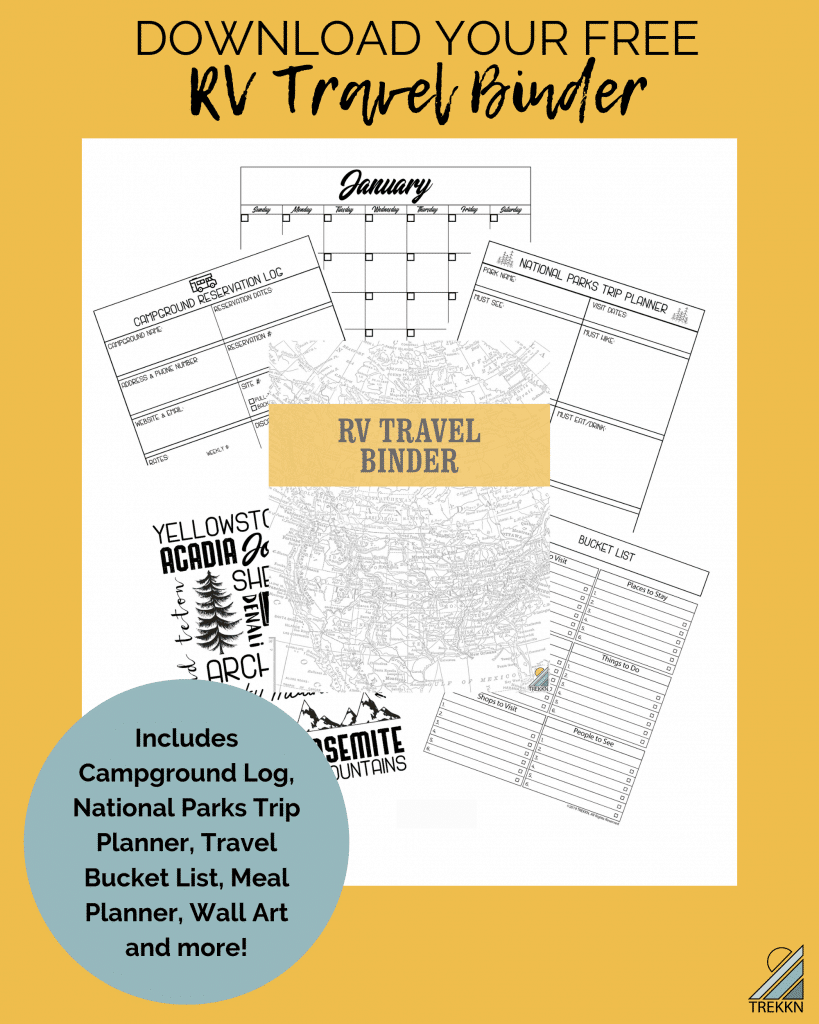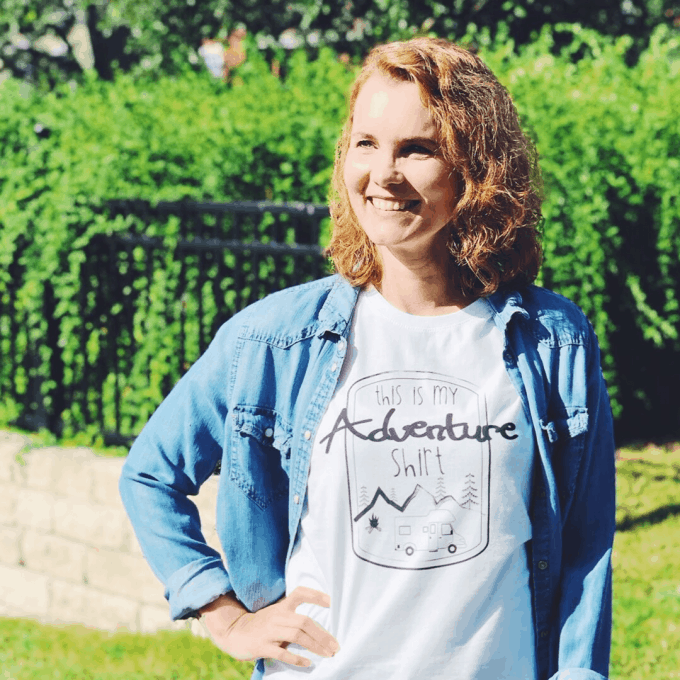 Julie Bonner is one-half of the TREKKN team. She specializes in helping you whip up delicious meals in your tiny RV kitchen, as well as RV organization tips and helping fellow RVers make their RV feel like home. Her favorite RVing spot is in Banff National Park in Canada where yes, the water really is that blue and the people really are that nice.