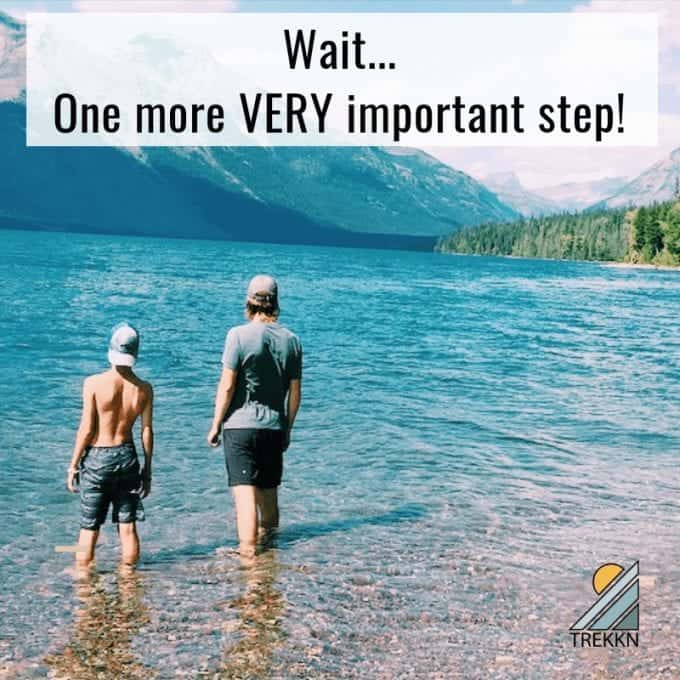 YOU MUST CONFIRM YOUR EMAIL SUBSCRIPTION BEFORE YOU WILL BE ELIGIBLE
FOR THE ANNUAL PARKS PASS GIVEAWAY!

You should immediately receive an email from [email protected] with the subject line:
"Don't Miss Out – Confirm TREKKN Email List Subscription"
The body of the email will look like the image below, and all you have to do is CLICK ONCE on the blue button that says "Confirm my email":
Only one more click and you're entered to win! Go do it right away so you don't forget, and if you don't see it immediately, be sure and check your SPAM folder. Sometimes the email bots get really carried away and overzealous.
(Remember, you must be an active subscriber at the time of the drawing to be eligible to win.)
WE WILL CONTACT YOU BY EMAIL IF YOU ARE RANDOMLY DRAWN AS THE LUCKY WINNER. GOOD LUCK!
Plus, there's plenty more good stuff coming your way as we continue to grow. So stay tuned for some good times. 🙂
– Todd and Julie –
Copyright © 2018. All rights reserved. Reproduction strictly prohibited.