Helping You Plan Family Adventure Experiences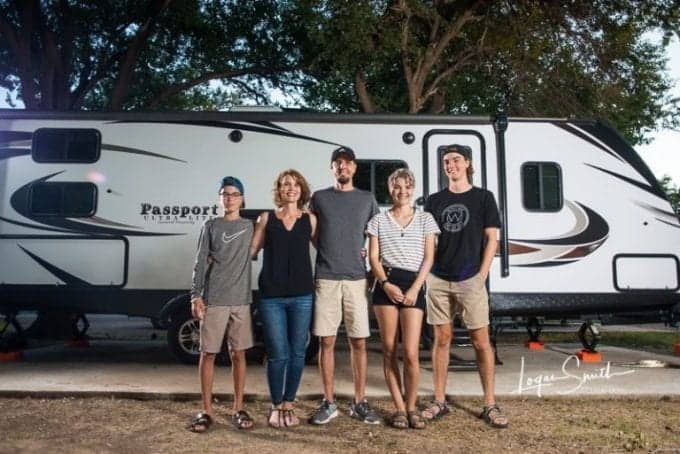 We're Todd and Julie (and kids) and that's our RV Haully. (Do you get it? Haul…Haully. Ha! We thought it was funny when a friend suggested it.) This 30-foot travel trailer is currently was our home on wheels for 17 months.
We traveled to 36 states, 5 Canadian provinces, and 15 US National Parks. It was an epic adventure we'll always remember.
Where are we now? What are we up to? Are we still traveling?
These are the questions we have received. To sum it up:
Austin, TX
Working on growing TREKKN while enjoying our new home base
Yes! We're still traveling and don't plan on stopping any time soon.
To find out more about why we stopped traveling full time, read our article 'The Top Three Reasons We Stopped Full-Time RVing.'
TODD AND JULIE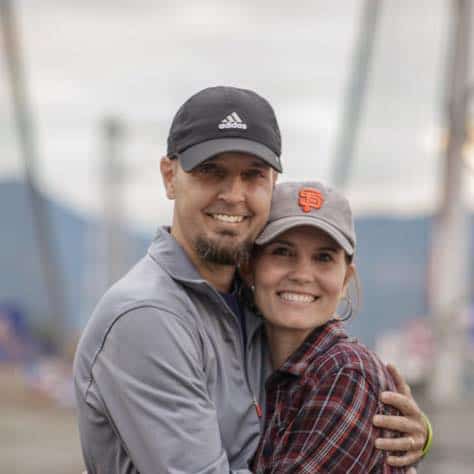 We met right after high school and married two years later. I was the annoying girl in the upstairs apartment who liked to stay up late at night and be quite noisy. Todd was the boy downstairs who was pretty serious about school and liked to hit the ceiling with his broom to try to get us to be quiet. (It didn't work.)
Needless to say, we've balanced each other out quite nicely. We've been married for 22 years (as of June 2018) and counting…
HOW TREKKN WAS STARTED
Travel has always been important to us and we've done what we could to make it an integral part of our lives.
We traveled to Europe when we were dating. We traveled and lived in Alaska, New Mexico, California, Georgia, and Texas when Todd was in the Air Force. We moved to Colorado on a whim and then to Texas, also on a whim. We've taken our kids to Colorado and California on vacations. Our two oldest kids went to Honduras.
But we wanted more. We needed more. It was time to shake our lives up a bit and do something out of the ordinary.
Since we both worked from home, we could take our jobs with us and work anywhere.
One day Julie was trying to come up with a way that we could travel more. Flying and paying for hotels and meals and all that jazz adds up quickly. We could only afford to do that once a year.
And then she heard about people traveling full-time via RV. That's when a bell went off in her head.
We could do the same thing.
So we did. Go take a look at the story of our 100-day transition from initial idea to hitting the road full-time in our RV.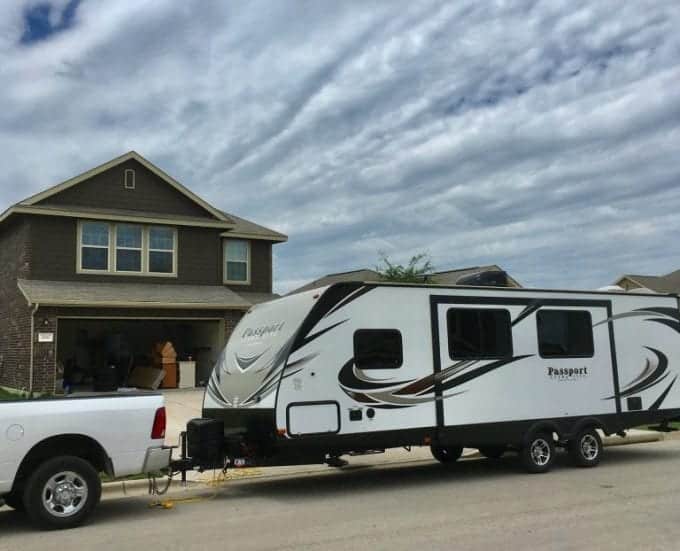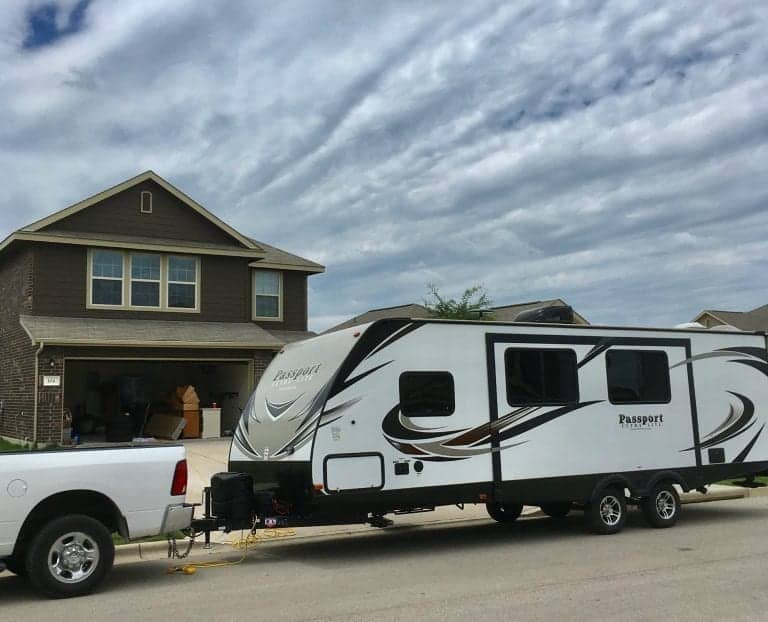 That 17 months of full-time travel taught us so much about ourselves, our world and the amazing people in it. It also fueled our desire to continue to travel, as well as share what we've learned with others.
ABOUT TREKKN
OUR NUMBER ONE GOAL IS TO GIVE YOU THE IDEAS AND TIPS YOU NEED TO PLAN FAMILY ADVENTURE EXPERIENCES YOU'LL LOVE. WHETHER THAT'S IN YOUR OWN BACKYARD OR ACROSS THE WORLD.
We know that traveling with teens and adult children can be challenging (we did it every day for 17 months and we're still alive to tell about it), so we hope by sharing our family adventures with you, it will help give you some ideas for a vacation everyone will love and remember for years to come. There's something about spending time outdoors, whether that's hiking, ziplining, sailing, wildlife viewing on a safari or whatever you're up for, that brings your family closer together. 
SPEND LESS TIME RESEARCHING AND MORE TIME MAKING MEMORIES
TREKKN is where we'll share family adventure travel experiences and ideas with you. We'll give you tips on what kinds of outdoor adventures to do in the destinations you're hoping and planning to visit, plus where to stay – whether that's a hotel, Airbnb or camping spot.
Here's a break down of the topics we cover:
Destination: Tips and ideas from the places we've traveled to or hope to travel to soon. We want to help make your vacation or weekend getaway as enjoyable as possible. We do quite a bit of research before we go somewhere and then get out and experience the places and activities. We'll share our personal tips and tricks with you.
Outdoor Adventures: We realized after traveling full-time for 17 months, that our absolute favorite things to do are outside. From hiking to sailing to ziplining to more hiking and kayaking…these are the times we feel most alive. There's something about accomplishing a long hike or experiencing an adrenaline rush while you're zipping through the trees that bond you with the people you're with.
So whether you're an outdoor adventure junkie or you're wanting to introduce your family to some outdoor adventures (and just how fun they can actually be!), we'll share adventures for all levels.
Modes of Travel: We knew absolutely nothing when we moved into our RV on May 26, 2017. Nothing. But we've come a long way baby! We'll share everything from RV set up tips like Todd's favorite RV accessories to RV parks we fell in love with.
You'll also see tips on finding flights, which rental car companies will give you the most bang for your buck (and take care of you) and what it's like to travel by train. Julie might even share about that time she dropped her passport down a train toilet back in the 90s. *Facepalm*
(P.S. Julie's also secretly scheming to get Todd on  a cruise, but don't tell him!)
Travel Tips: Planning a family adventure is no joke, am I right? You want the confidence that a) you're spending your money wisely and b) your family is going to actually enjoy this trip! We'll give you the tips you're looking for when it comes to the nuts and bolts of travel planning and ways to enjoy your trip even more once you're there.
We're looking forward to playing a part in making memories with those you love!
CONNECT WITH TREKKN
TREKKN social channels:
Julie's social channels:
Todd's social channels: