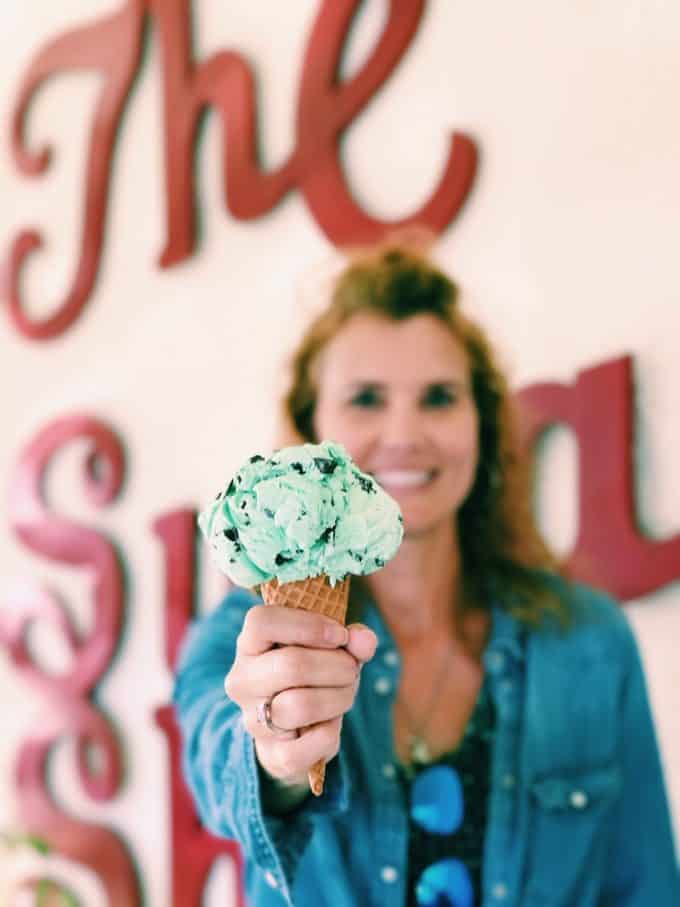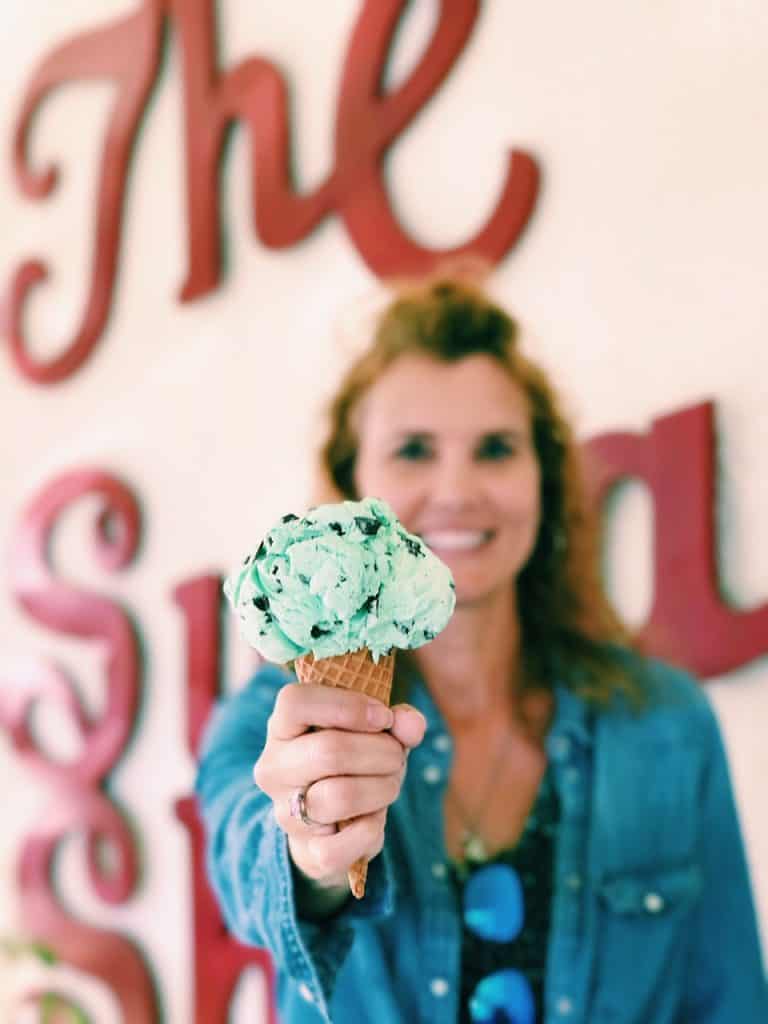 If you only have one day to visit this beautiful beach destination, here are five things to do in Tybee Island, GA to make the most of your trip.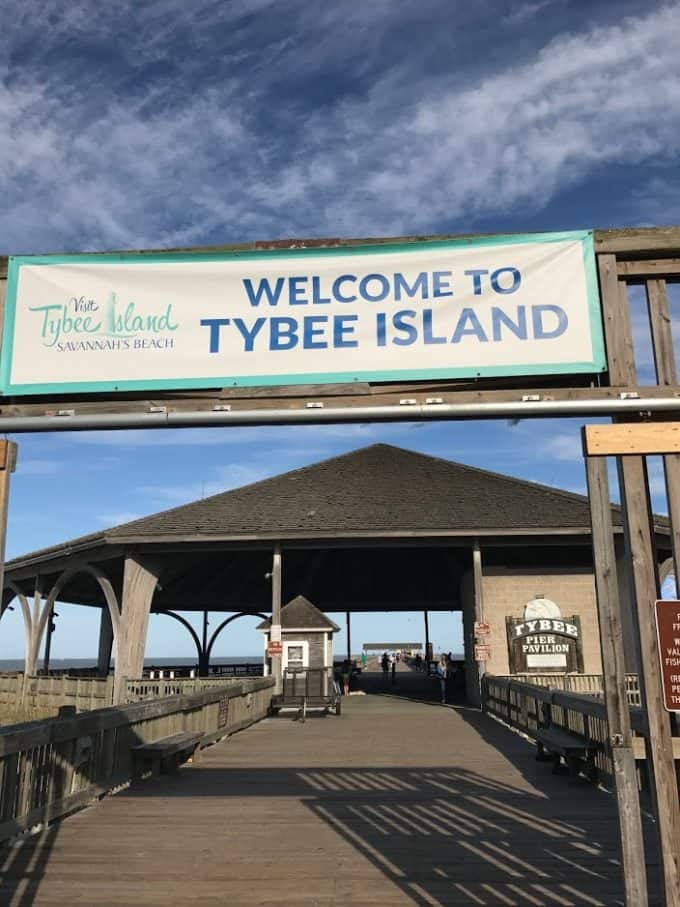 Who would only spend one day on Tybee Island? I know, I know! It wasn't enough time in this quaint little beach town and it's definitely a place I hope to revisit sooner than later. But, a day is all we had so we made the best of it.
The only reference I had when it came to Tybee Island in Georgia was from the movie 'The Last Song', which was based on the Nicholas Sparks novel by the same name. This was the first movie both filmed and set in Tybee Island and I have to say, after seeing some gorgeous beach scenes, I was very ready to experience this place first-hand.
Did I watch the movie again before visiting you ask? Of course not. Who am I? A teenage girl who loves romance stories based on a small beach town with a guy who looks like Liam Hemsworth? (Okay, okay…yes I watched it again before visiting. Let's just call it research.)
We knew we wanted to do some sightseeing, eating and of course, have some time at the beach. So here's how we filled our day in Tybee Island, GA.
5 Things to do in Tybee Island, GA if You Only Have One Day
Eat Lunch (or Dinner) at Agave Bar and Grill
We got a little bit of a late start, so when we arrived it was already lunchtime. As always, I was in the mood for fish tacos and found a place that had some great reviews.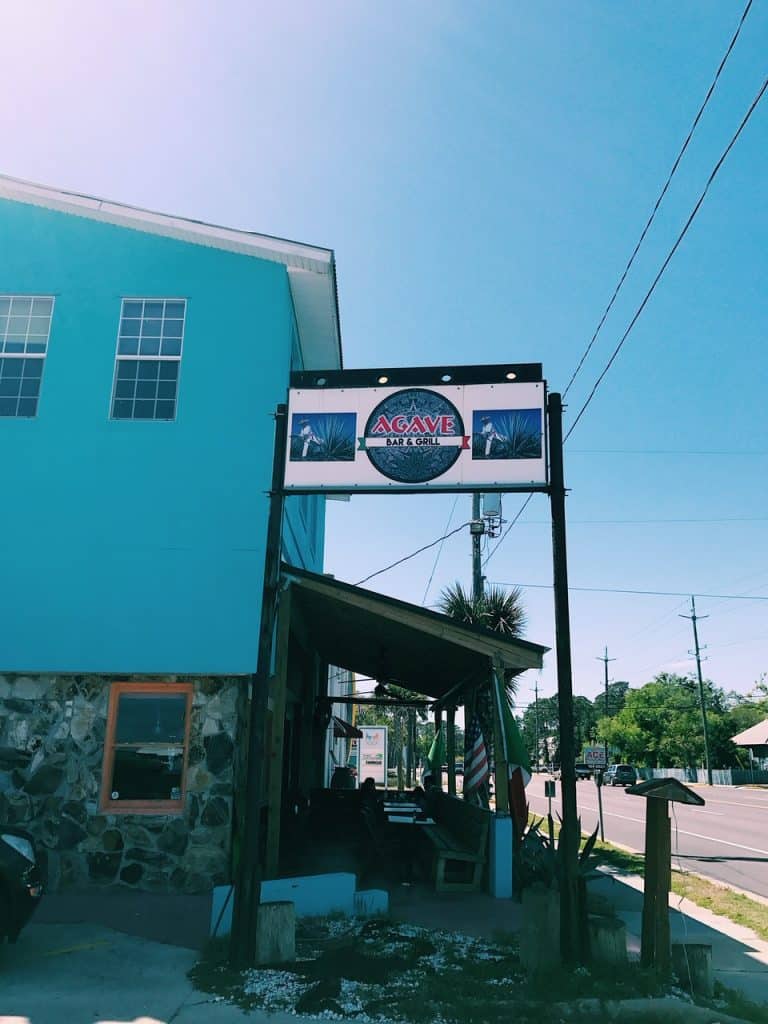 As soon as we arrived at Agave Bar and Grill, I knew this would be one fantastic lunch. As you head inside, you pass a small patio area that has limited seating. It's the perfect place to kick back with a drink and soak in the salty air.
When you walk inside, you're instantly greeted by their brightly colored walls, tables with a few throw pillows that help make it inviting, and beautiful beach themed paintings hanging on the walls.
We were also greeted with a big smile and welcome from one of the staff and they continued to take fantastic care of us throughout our meal.
I wish I could tell you what the rest of my family ordered for lunch but I honestly don't remember. Why? Because their incredible, flavorful, some of the best I've ever had fish tacos are all I can remember. Plus the cold, delicious margarita.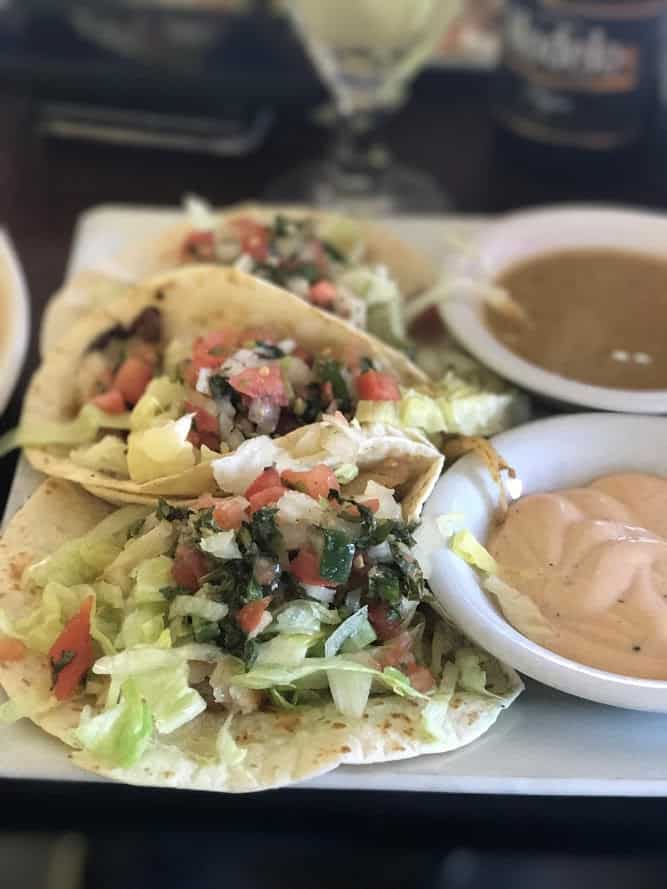 I've had a lot, and I mean a lot, of fish tacos on our travels and so far, these are the absolute best and at the top of the list. The reason why is because the fish had actual flavor. Crazy right? I've had too many bland fish tacos in my life, yet I still keep ordering them hoping one will have me doing cartwheels. Another margarita or two and I just might have been doing some. They were that good.
If you order them, I truly hope you have the same experience.
I do remember that everyone enjoyed their meal and it gave us some fuel to enjoy the rest of our day on Tybee Island.
Visit the Tybee Island Lighthouse
The Tybee Island Lighthouse is Georgia's oldest and tallest lighthouse. Plus, it's just so darn photogenic.
Here's a snippet about the lighthouse from their website:
We are a complete light station whose history dates back to 1736. The tower stands 145 feet tall and has three Light Keeper's Cottages nearby. A small 1812 Summer Kitchen holds archaeological finds. Across the street is an 1899 Military Battery that houses the Tybee Island Museum. Exhibits cover the time of the Euchee tribe, the history of Fort Screven, Tybee's Golden Era and more. A yellow raised cottage adjacent to the property showcases 1900s Tybee architecture.
The Tybee Lighthouse is closed on Tuesdays, but open the rest of the days beginning at 9 a.m. The last ticket is sold at 4:30 p.m. and the prices are as follows:
Adults: $10
Seniors (62+): $8
Children (6-17): $8
Children (5 and under): Free
Groups (10 people or more) with a reservation: $8
Military (Must present ID): $8
Coast Guard (Must present ID): Free
Tickets include admission to the Light Station, a Tybee Raised Cottage, and the Tybee Museum in Battery Garland.
Since it would have been around $50 for our family of five, we opted not to tour the lighthouse. Instead, we stood outside and snapped pictures. We were also eager to hit the beach!
Walk Along the Tybee Pier & Pavillion
The Tybee Pier & Pavillion is located at the end of Tybrisa Street and is the perfect place for people watching and a nice stroll. It's one of the most visited and visible attractions on the island, so it's a must-do to check off your bucket list.
It's a popular spot for fishing, so you might just see someone bring in a catch or two. We didn't stay long and watch the fishing because it was incredibly windy.
Under the pavilion, they had music playing, concessions and lots of places to sit and enjoy a snack. There are also bathrooms for your convenience.
Hit the Beach!
After we had lunch and did some sightseeing, it was time to head to the beach! We did zero research on what beach area was the best, so we went with the one we were closest too and that was North Beach.
It was a really nice area with a restaurant, clean bathrooms, and umbrella rentals. Which we took advantage of.
Our son Aaron spent an eternity skim boarding there, while the rest of us sat back, read and enjoyed relaxing and soaking it all in.
Ice Cream at The Sugar Shack
What better way to end our time on Tybee Island than with ice cream?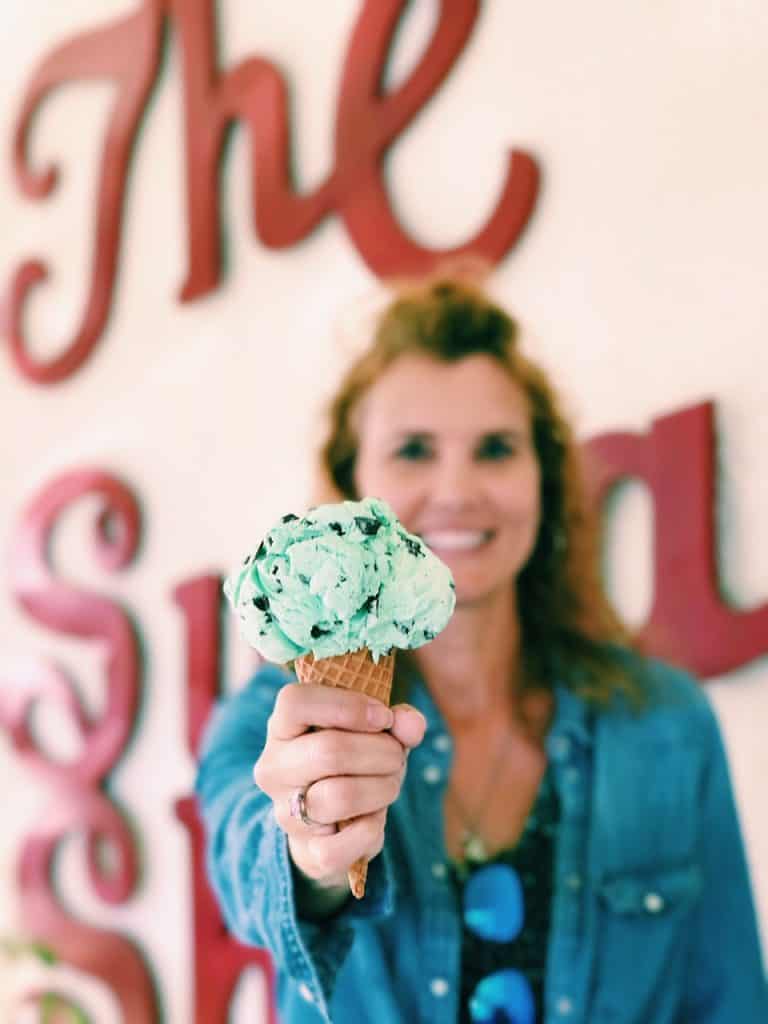 With one quick search on my phone, I saw that The Sugar Shack was the place to go, so off we went.
Location:
301 1st St, Tybee Island, GA 31328
The Sugar Shack is a fixture of Tybee Island and has been family-owned since 1971. They are known for their creative ice cream flavors, like banana pudding, and fantastic outdoor seating.
Not only do they have great ice cream, but you can eat breakfast, lunch, and dinner there. From what I've read, they serve up some tasty breakfast and burgers!
Be sure to note their hours, as they do close at 6 pm on some days:
Sunday-Thursday, 7am-6pm
Friday-Saturday, 7am-8pm (Grill closes at 7 pm)
Bonus: Pick Up a Gift at One of Their Shops
We took a quick stroll along the downtown area and saw some really cute shops. There are no chain department stores on Tybee Island, so anything you purchase will be unique to this area. All the shops are privately owned by the locals.
I added this as a bonus item because we didn't actually do any shopping, so I can't really give you any recommendations. But, thanks to the Visit Tybee website, you can get some ideas of which stores not to miss here.
We hope you have longer than a day to spend here, but if you don't, we hope you got some great ideas of fun things to do in Tybee Island, GA.
PIN THIS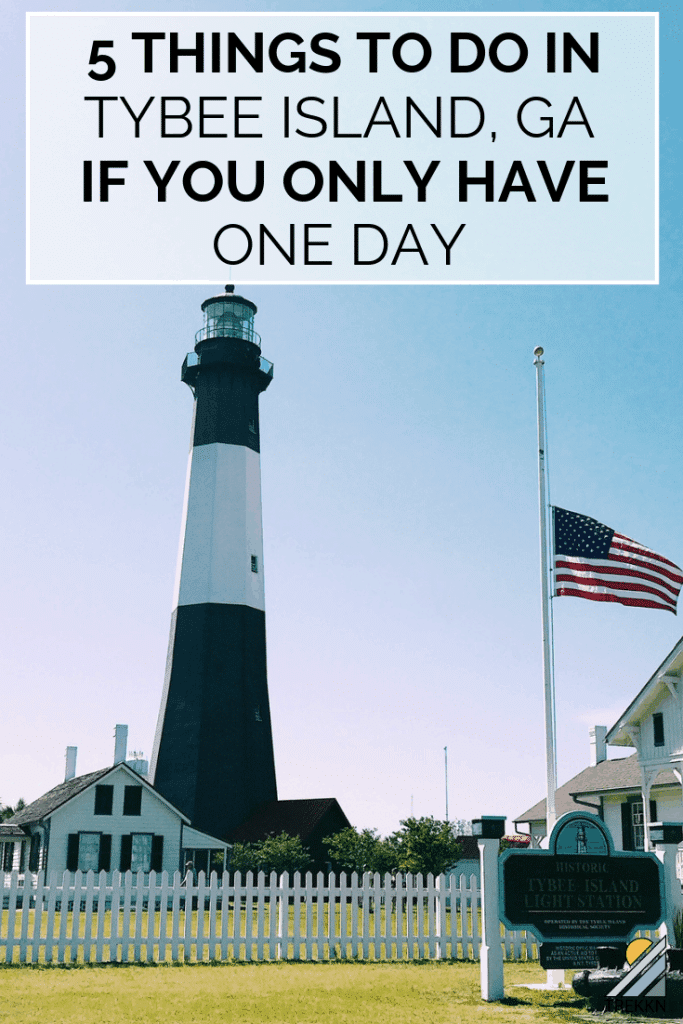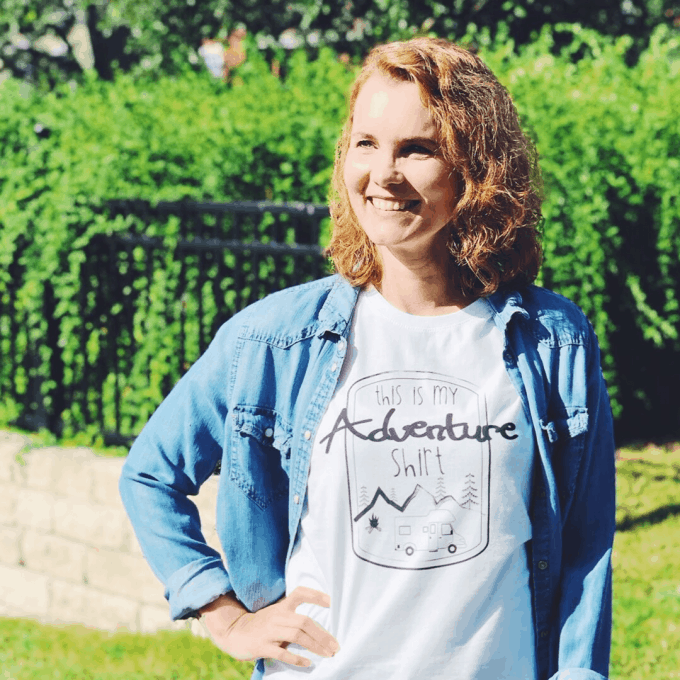 Julie Bonner is one-half of the TREKKN team. She specializes in helping you whip up delicious meals in your tiny RV kitchen, as well as RV organization tips and helping fellow RVers make their RV feel like home. Her favorite RVing spot is in Banff National Park in Canada where yes, the water really is that blue and the people really are that nice.