El Gaucho Winery: From Argentina to the Texas Hill Country

If you love wine and you love sipping on a glass in a beautiful setting that's family friendly, El Gaucho Winery in Spicewood, Texas is just the place for you.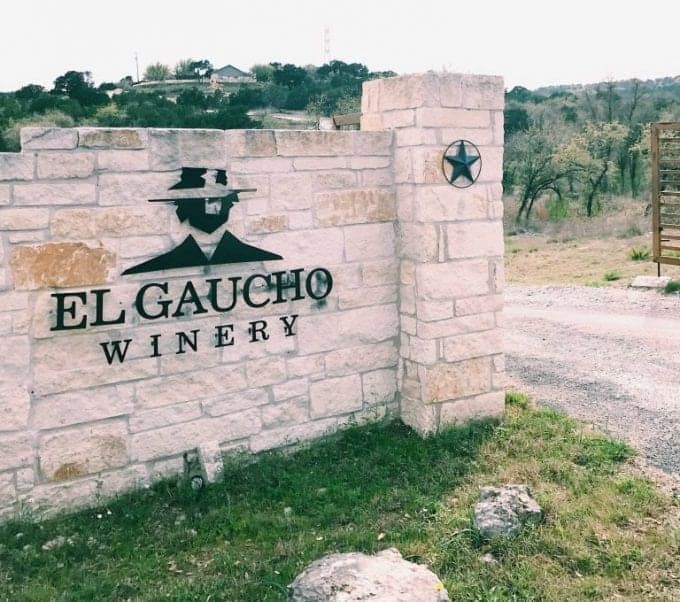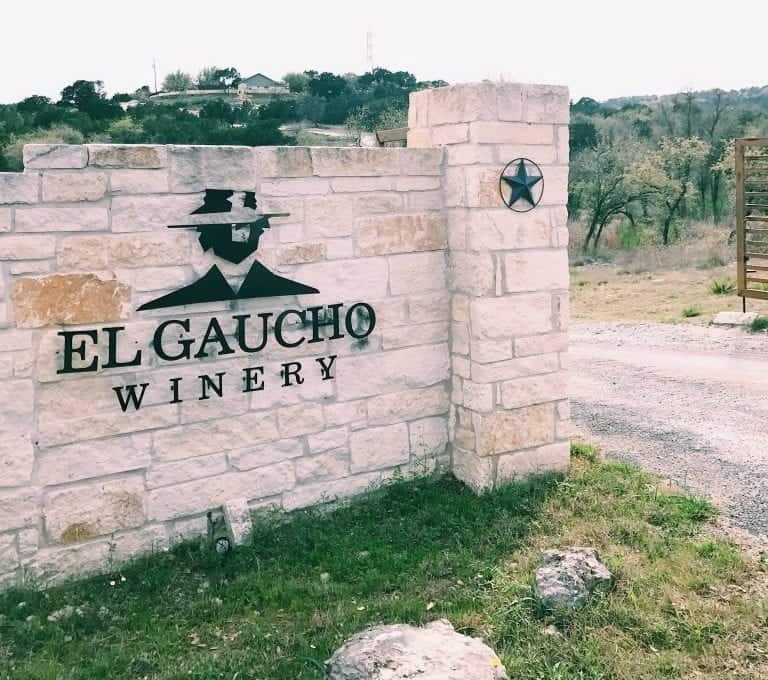 When I stayed with my good friend Holly on a business trip to Austin, little did I know she'd end up taking me to a hidden gem not too far from her home that would soon become one of my favorite wineries. She knew I loved wine (Malbec is a favorite) which made El Gaucho Winery the place for me.
THE STORY OF EL GAUCHO WINERY
I believe every good winery has a great story behind it and El Gaucho's story does not disappoint.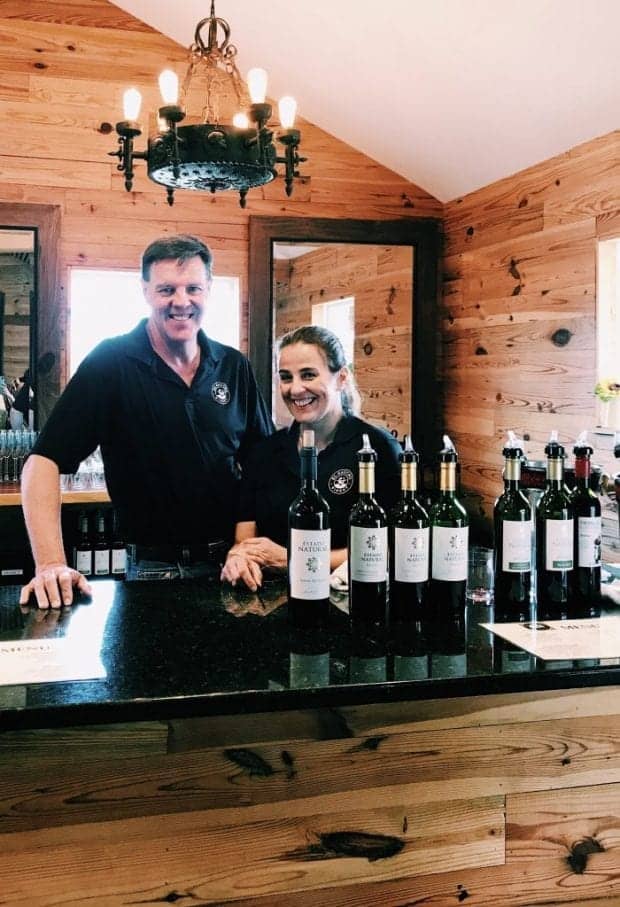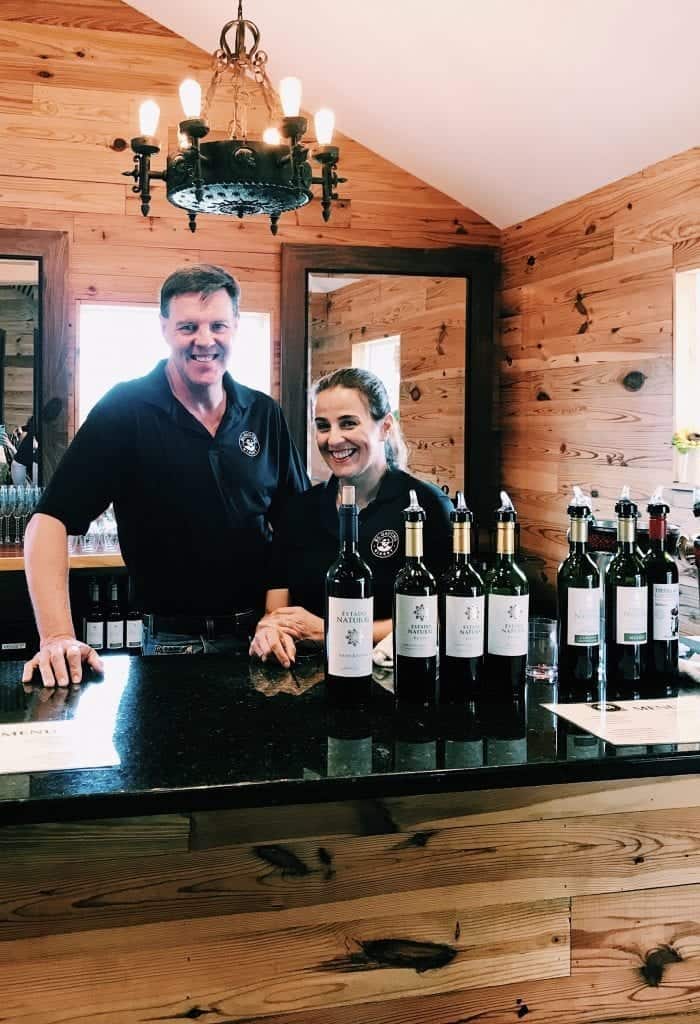 Its owners, Bennett and Eugenia, are a couple whose story began, yes, over wine. In December of 2006, Bennett went on vacation to Argentina and visited the wine country of Mendoza. He quickly fell in love with the area and the wine, so he hired a wine consultant to educate him on the wine business.
Who was this wine consultant? You guessed it. It was Eugenia, a sommelier, radio show host in Buenos Aires and the honorary sommelier to the office of the President of Argentina. Impressive right?
Bennett ended up purchasing two vineyards in Argentina. He also ended up falling in love with Eugenia! Wine and love go hand in hand, don't they?
After staying in Argentina for seven years and having a son, the couple moved to Austin, TX where Bennett is originally from. They purchased the property for their winery in November of 2014 and have been opened since June of 2015.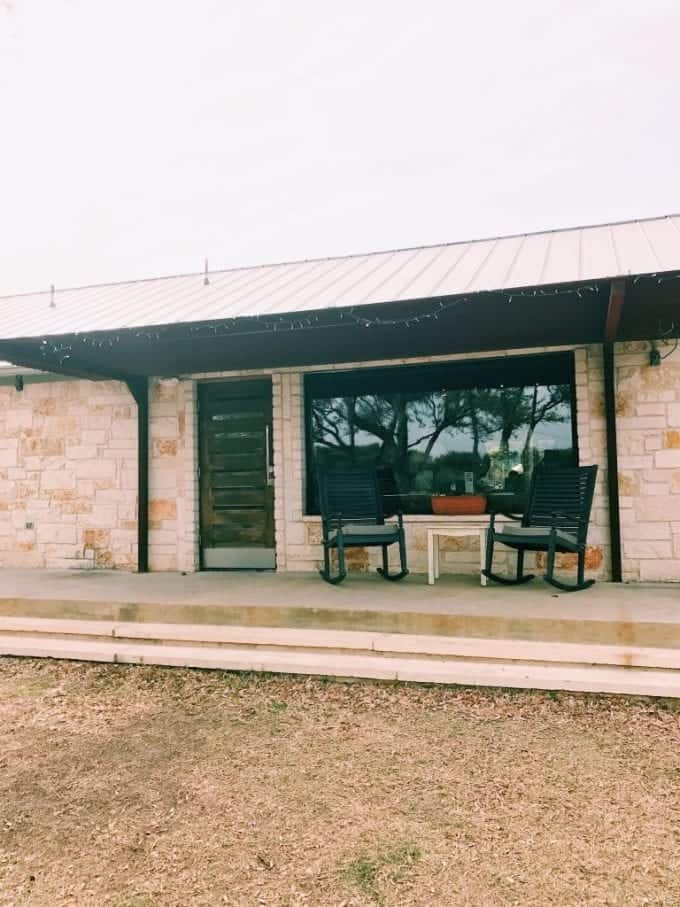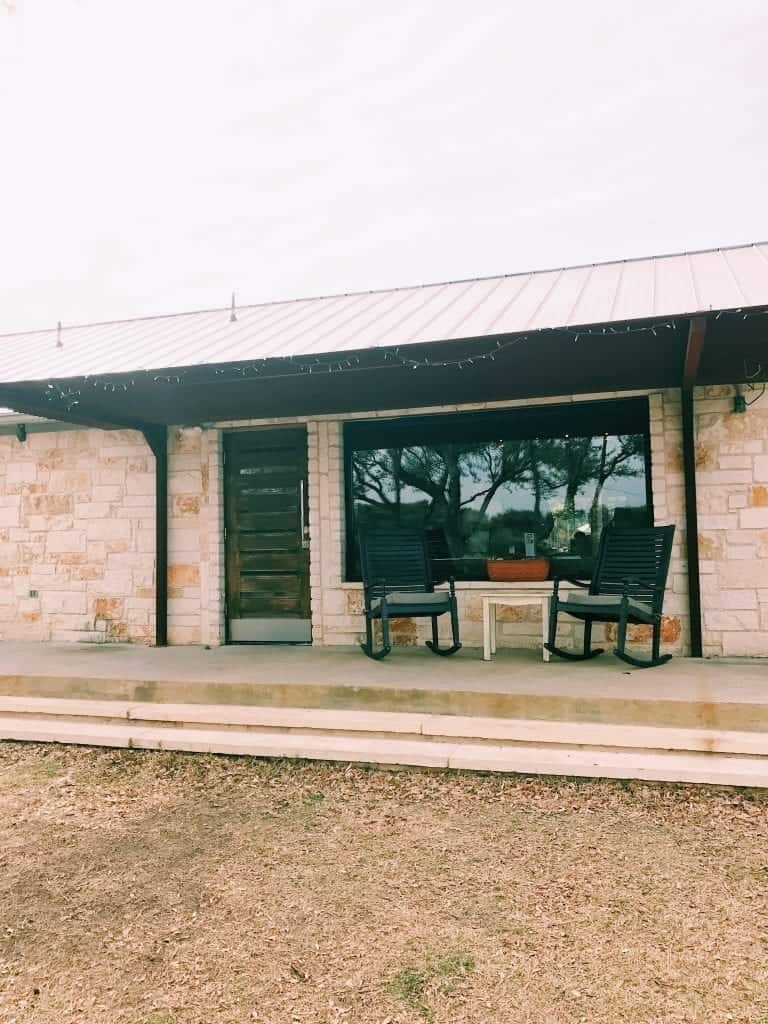 I had the chance to chat with Bennett and Eugenia during my visit to their winery and they are both so personable, as well as educated on all things wine.
THE LOCATION & HOURS
El Gaucho Winery is one of those places you learn about from word of mouth. It's tucked in the hills of Spicewood, TX and offers a view that both visitors to this part of the country and locals love.
As you drive through the narrow, windy road, you're greeted by the beautiful white rock entrance displaying their logo and the Texas star. You can park on the left or right and then head up the stairs to the entrance.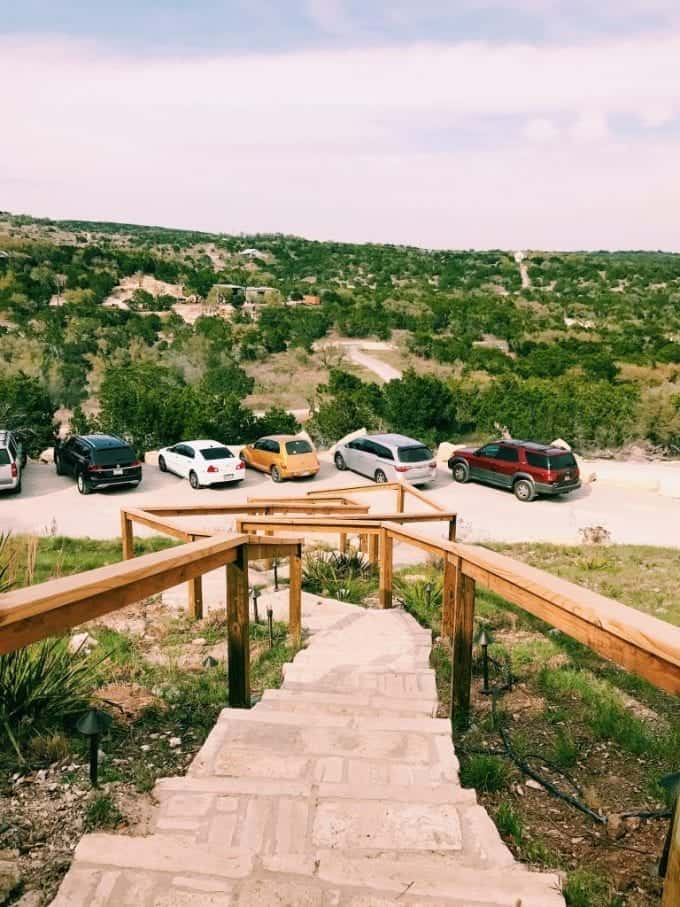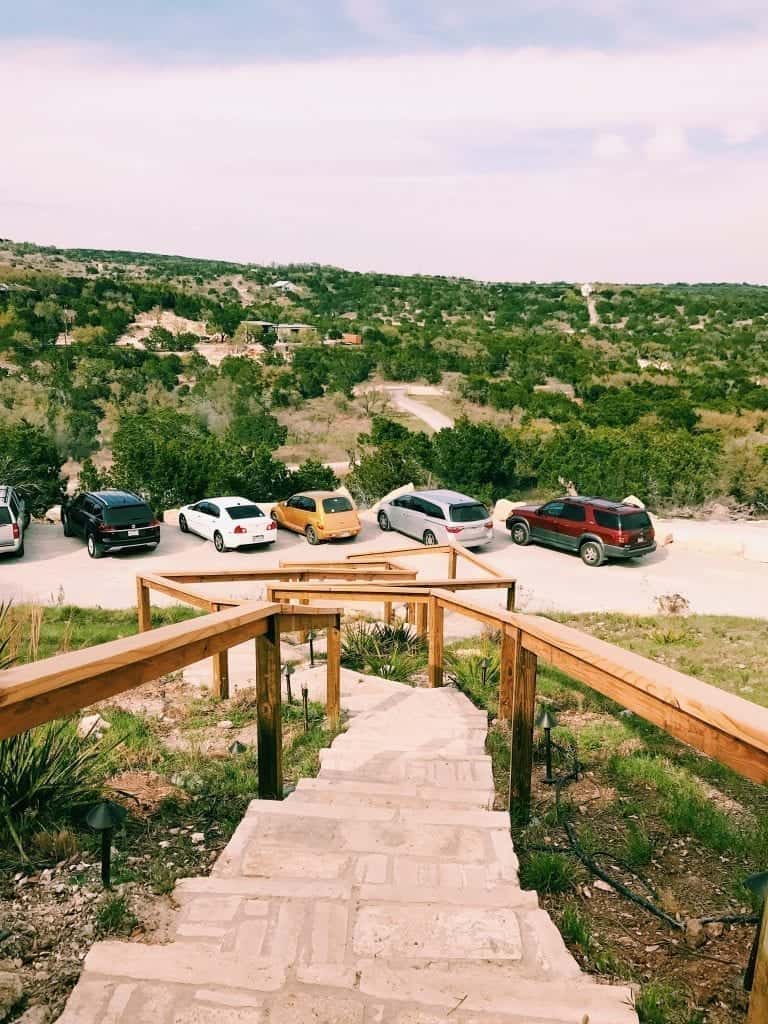 The inside of El Gaucho Winery is beautiful with the wood planked walls and tapestry, but it's the outside area that will draw you in.
Address:
21301 Kathy Ln
Spicewood, TX 78669
Hours of operation:
Sunday 12:00 Noon – 7:00 PM
Thursday 12:00 Noon – 7:00 PM
Friday 12:00 Noon – 7:00 PM
Saturday 12:00 Noon – 8:00 PM
THE OUTDOOR, KID FRIENDLY SETTING
Holly and I ordered our wine and food and headed to the outdoor seating area. You'll find plenty of seating tucked away in different areas of the backyard. We snagged a great table in the shade, as it was getting quite warm that day.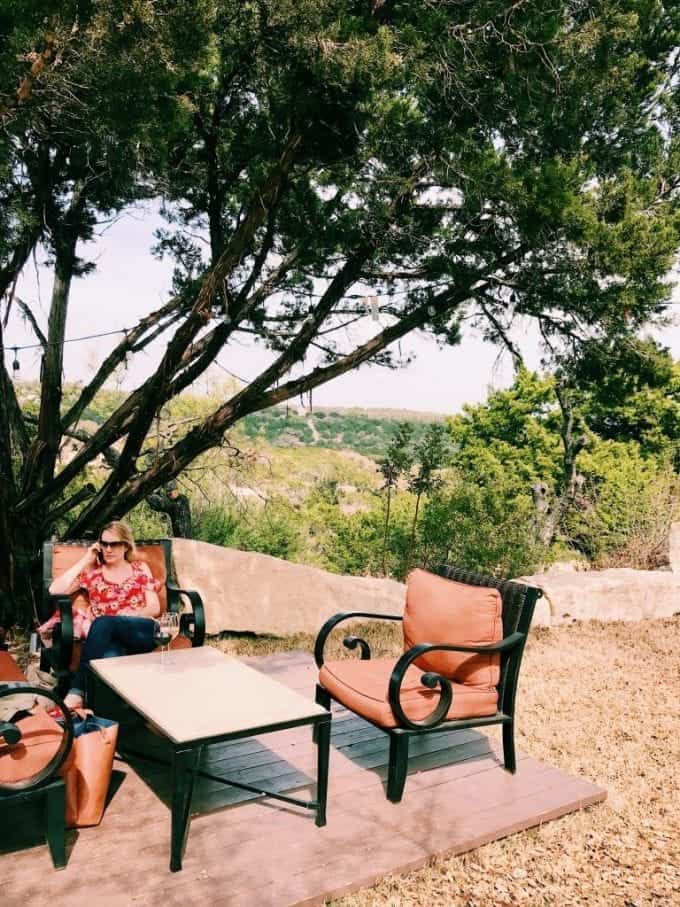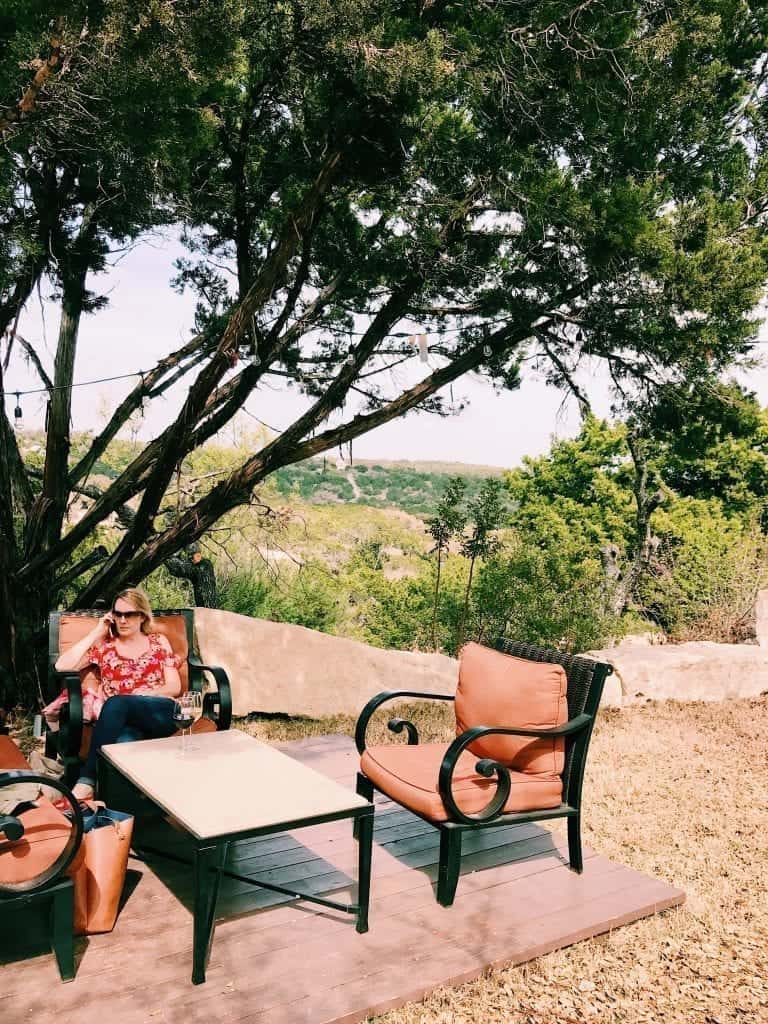 El Gaucho Winery is a place for friends and family to kick back and relax with fine wine and food. Whether that's a girl's day, celebrating a birthday, entertaining out of town friends or even a place for mom and dad to enjoy a glass of wine while their kids play.
From the El Gaucho Winery website:
We believe that our customers should be able to sit back, relax, and enjoy a glass of fine wine with their friends and family. There's no need to call for a babysitter. Our children's play areas include indigenous teepees and rock gardens so that children can use their imagination while the parents can relax and watch the fun.
As we were sitting there, we had the chance to see just how fascinated kids were with the teepees and rock garden. So, bring the kids, leave them at home – either will work!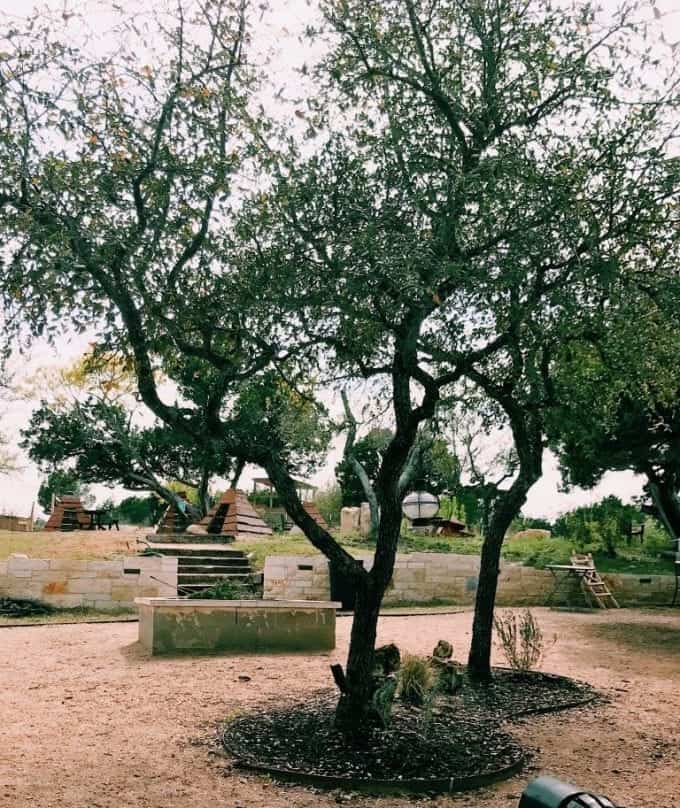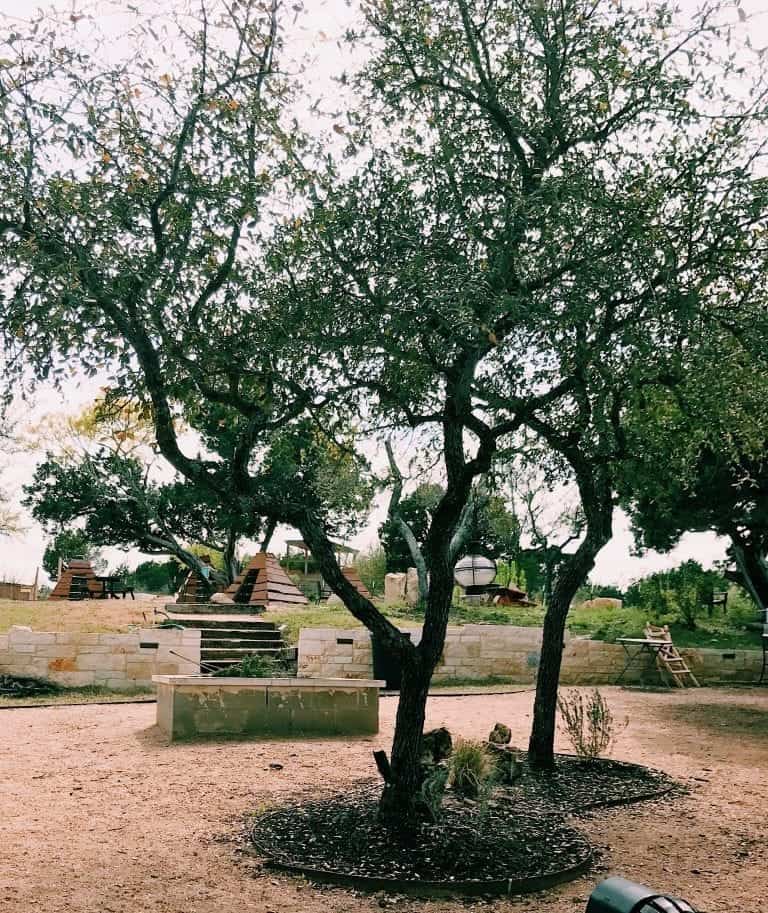 THEIR WINES
All of their wines come from the famous region of Mendoza, located in Western Argentina. Given the fact that I'm a (huge) fan of Malbec and Argentina is one of the notable regions this wine comes from, you could say I was quite excited to try a glass (or two).
I started off with a glass of Estado Natural Malbec Reserve and Holly and I shared their Cheese Plate. After our wine glasses were empty and our cheese plate was gone, we weren't ready to leave just yet. Which meant we had time for more wine. Next, I tried their Tierra de Gaucho Malbec.
Now, I am by no means a wine expert. But, I've tried a lot of Malbec wines as we've been traveling the country. El Gaucho's Malbec wines are currently in my top three favorites. I've had some Malbecs that have bitten me back a little and had an off taste I just couldn't put my finger on, but the Malbecs from El Gaucho were smooth and had that bold flavor I look for in a Malbec.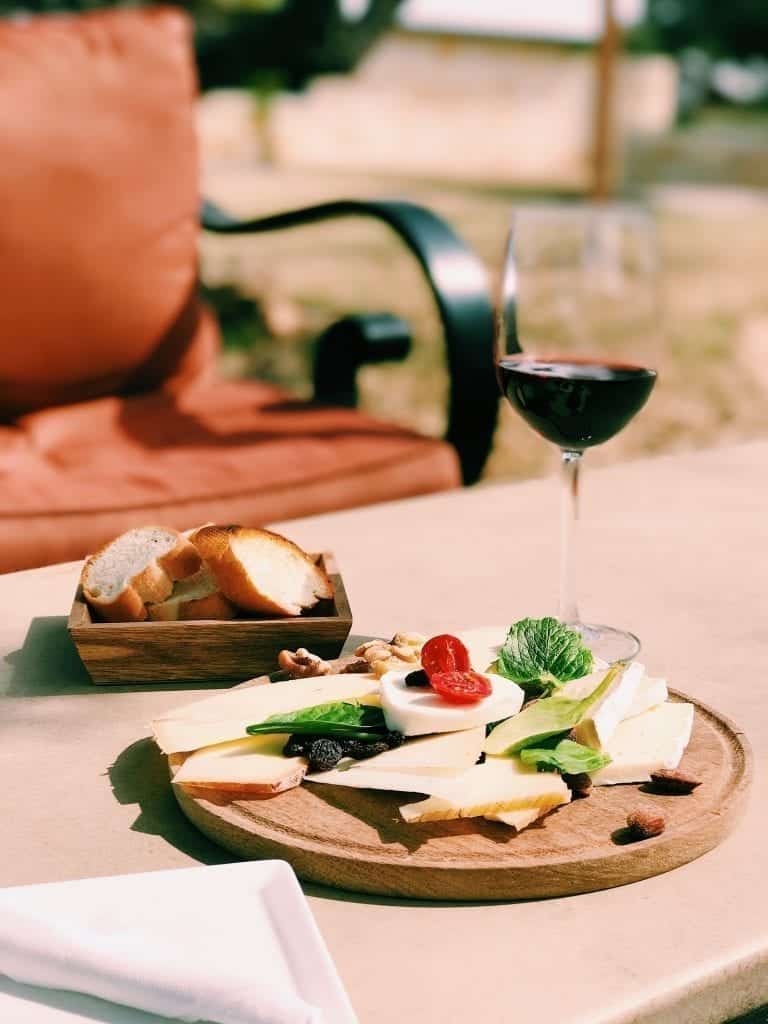 As we were leaving, they gave us a tasting of their Sparkling Wine, which was perfect for a hot Texas day.
Whether you're looking for a unique getaway to take friends and family to or you're looking for a winery to become a regular at (because honestly, bars aren't the only place to go where everyone knows your name), give El Gaucho Winery in Spicewood, TX a visit. You'll be glad you did.
PIN THIS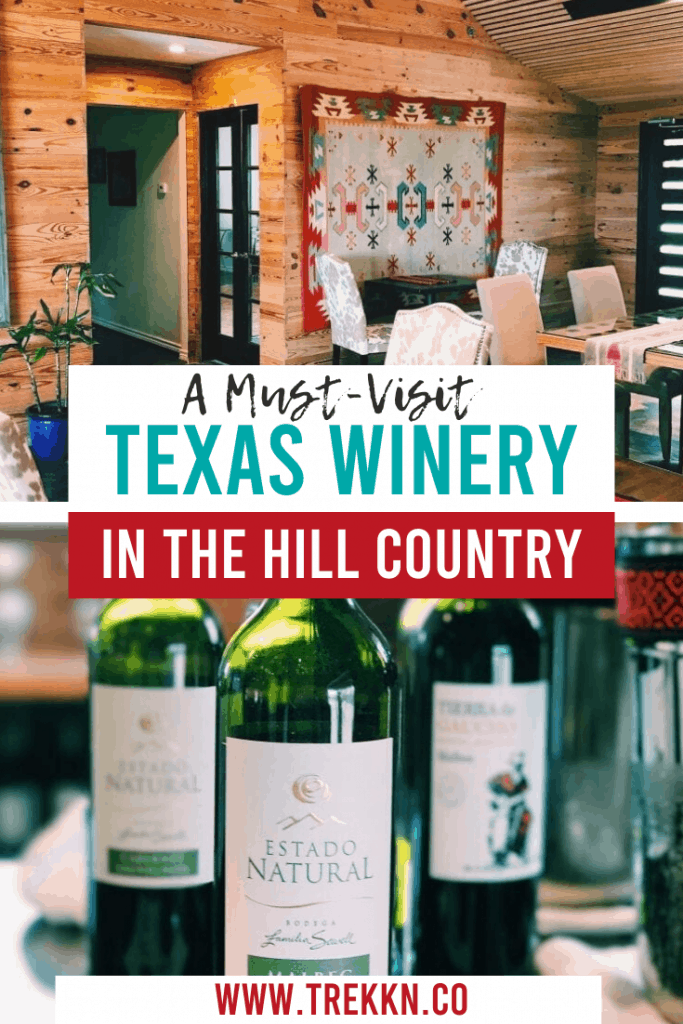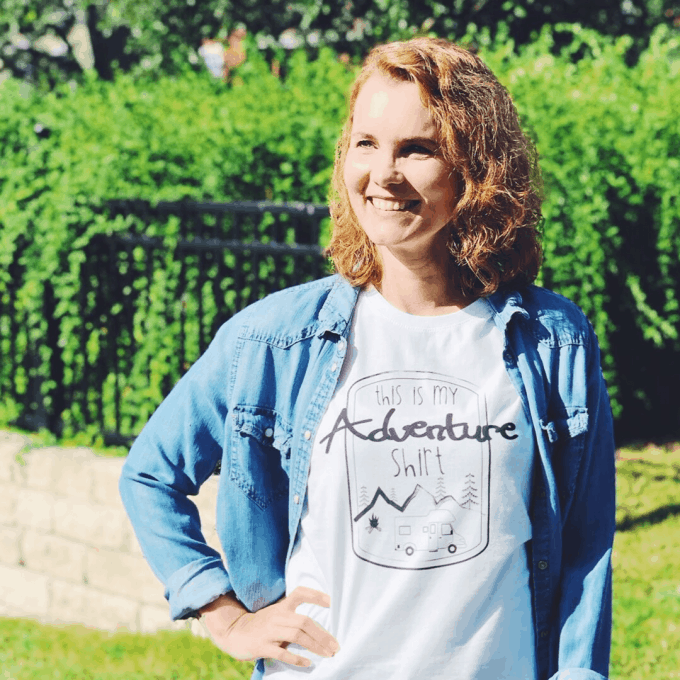 Julie specializes in helping you whip up delicious meals in your tiny RV kitchen, as well as RV organization tips and helping fellow RVers make their RV feel like home. Her favorite RVing spot is in Banff National Park in Canada where yes, the water really is that blue and the people really are that nice.