RVing Experience at Scenic Road Cider in Kelowna, BC

Do you like to camp for free? Do you like cider? If you answered yes to both of those, then you'll love Scenic Road Cider Co.
Before we began our year-long trip in the RV, we did quite a bit of research on, well, everything. One thing Todd researched extensively was how to save money on campground costs. Which led us to something called Harvest Hosts.
Harvest Hosts offers you a unique campground experience like no other. You pay $49 for an entire year and you can camp overnight at wineries, farms and other attractions at no cost. They had me at wineries.
SCENIC ROAD CIDER COMPANY IN KELOWNA, B.C.
While on route from Banff National Park in Canada and heading to Vancouver, B.C., we made an overnight stop at one incredible place through Harvest Hosts: Scenic Road Cider Company.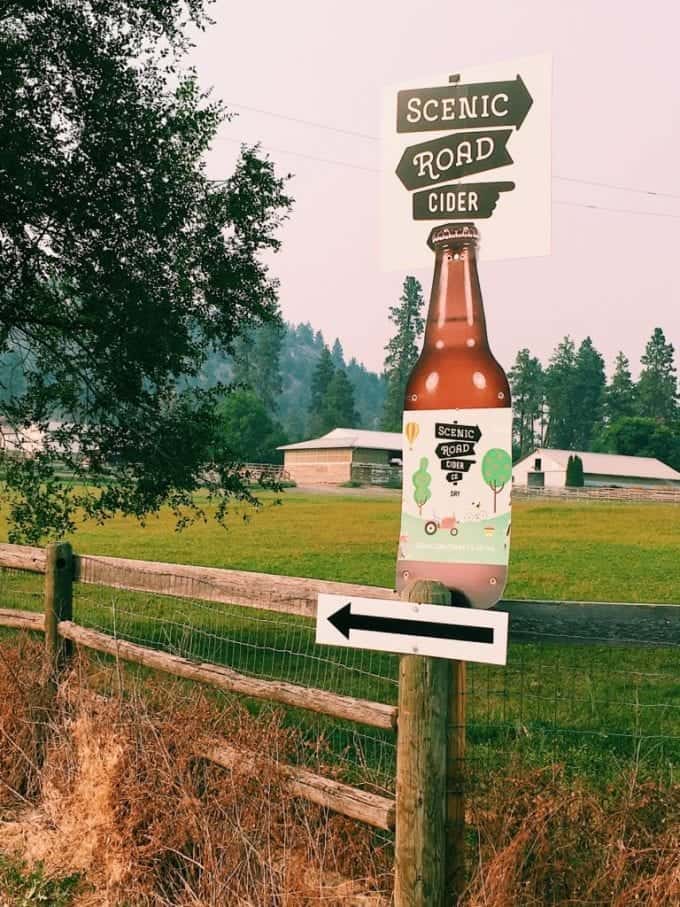 Our spot was nestled in right next to their apple orchards. We're in British Columbia, RVing on an apple orchard that makes their own cider and we're doing it for free. Does it get much better than that? Oh, and to top it off, there were horses on the other side of the road.
So here we are, an apple orchard out our side windows and horses grazing the green pasture out the front door.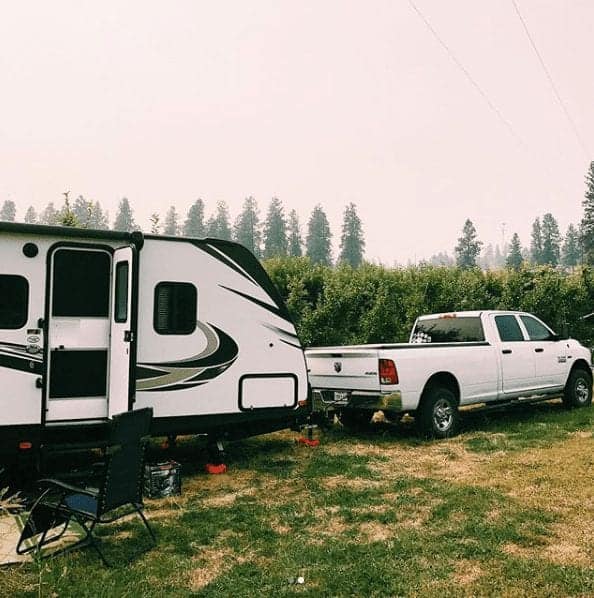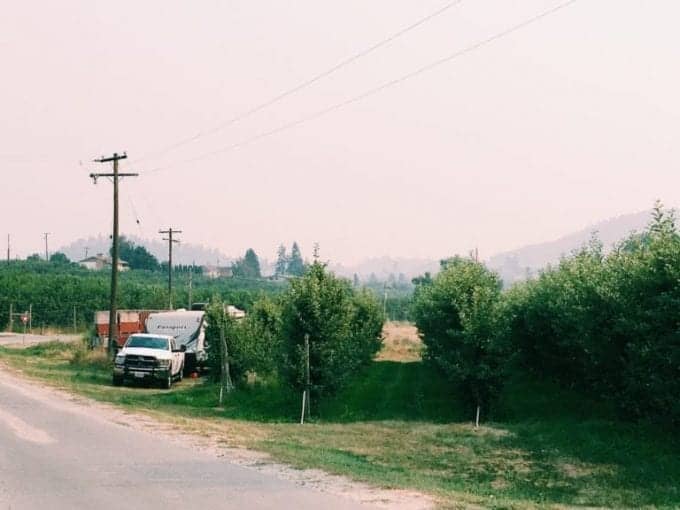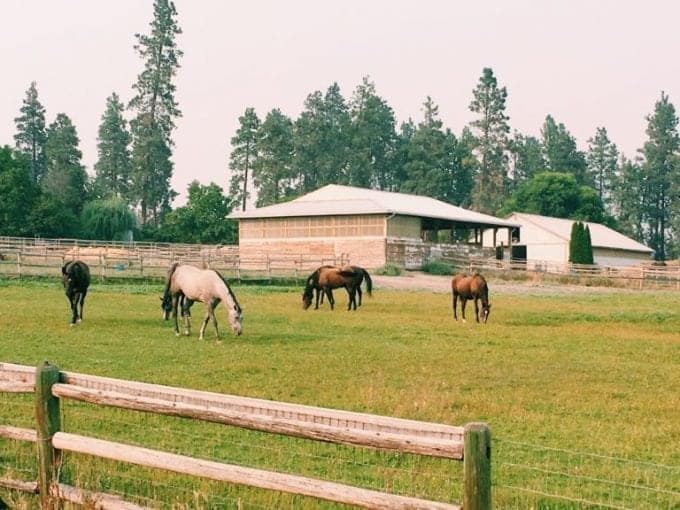 One of the owners Marina told us that after we got set up to come on up for a cider tasting. Needless to say, she didn't have to twist our arms.
One part of staying at these wineries, farms, cideries and other attractions through Harvest Hosts is to make sure you're paying it forward. They let you camp on their land for free, you buy their products and also offer to help if they need it. It's a two-way relationship and a beautiful one at that.
Also, you can't beat the experience of tasting ciders, being in a beautiful location and meeting some of the nicest people on the planet. And Harv and Marina were definitely some of the nicest and coolest people on the planet.
We headed up to the tasting room, not really knowing what to expect or who we would meet and when they opened the doors to their room, I was in awe.
This tasting room is part of the original packinghouse, which was built in the 1930s.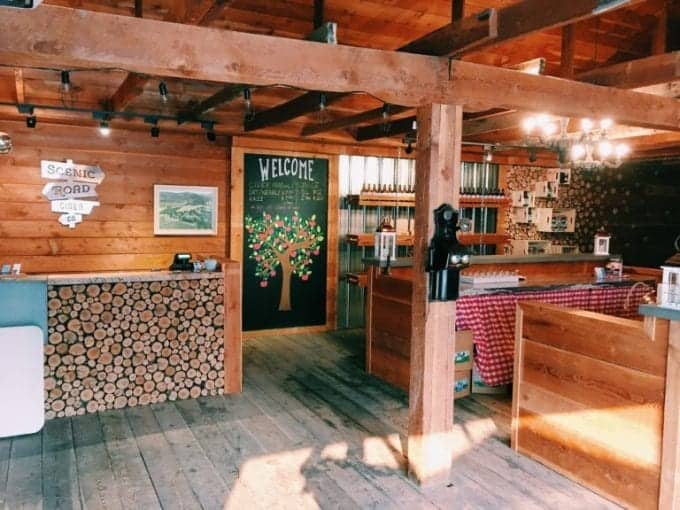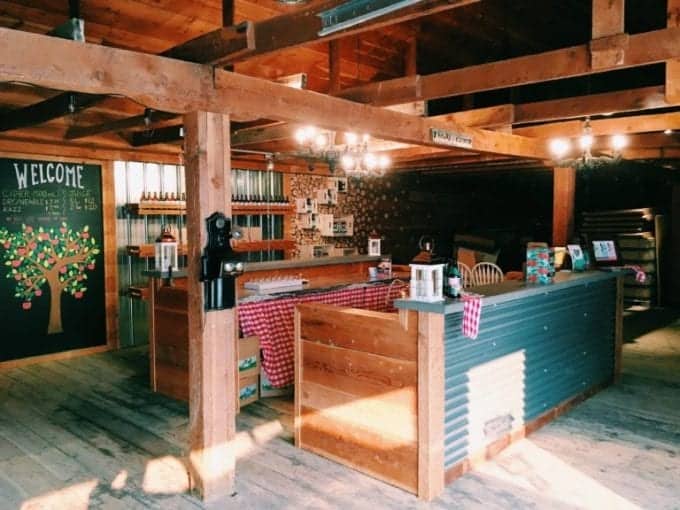 Amazing, right? The tasting room is so well done and they made us feel so welcomed. If our kids hadn't of been back at the RV waiting for us, I think we could have stayed and chatted with them for hours.
We tasted the ciders, which were so delicious I don't even know how to explain the taste to you. It's fresh and crisp and the perfect drink on a hot summer afternoon. I believe we walked away with six bottles and a big smile on our face. They also had apple juice for purchase, so being the nice parents we are, we bought some for the kids.
They offer three cider varieties: Dry, Nearly Dry and Razz (Raspberry meet Apple). You can read all about their different ciders, as well as the process of making it, here.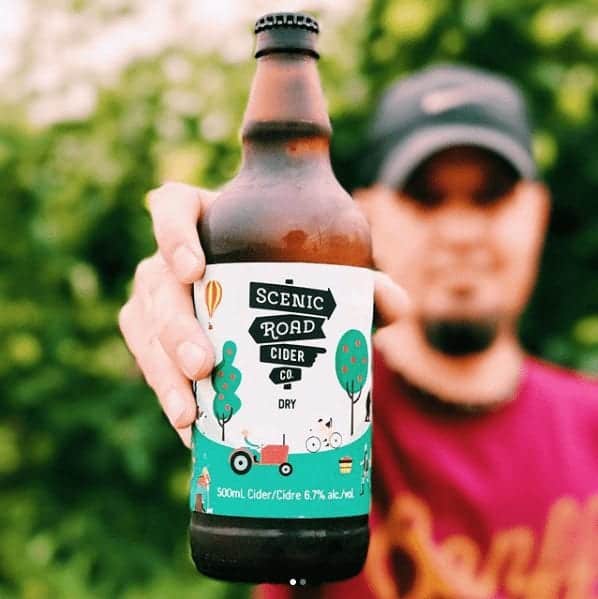 After we finished the tasting, we were given a tour of where the magic happens; aka the bottling process. You can see a picture of the room on their Instagram page. They explained the process of making the cider, as well as shared the story of how Scenic Road Cider Co. began.
You can read their story here. It's pretty fascinating and hearing it come from Harv and Marina was icing on the cake for our first experience with Harvest Hosts.
If you're wanting some unique RVing experiences similar to this one, be sure to check out Harvest Hosts. If you're ever in or near Kelowna, see if the Scenic Road Cider tasting room is open and go have a cold one for us.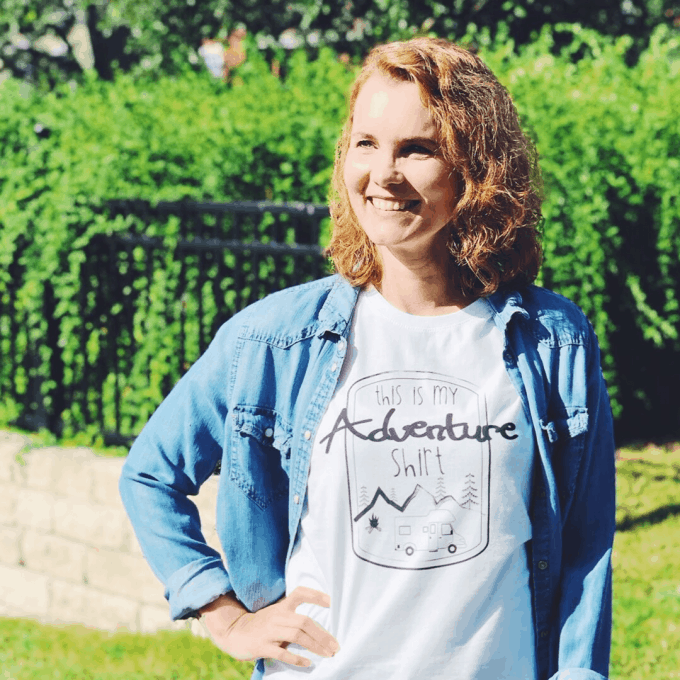 Julie specializes in helping you whip up delicious meals in your tiny RV kitchen, as well as RV organization tips and helping fellow RVers make their RV feel like home. Her favorite RVing spot is in Banff National Park in Canada where yes, the water really is that blue and the people really are that nice.