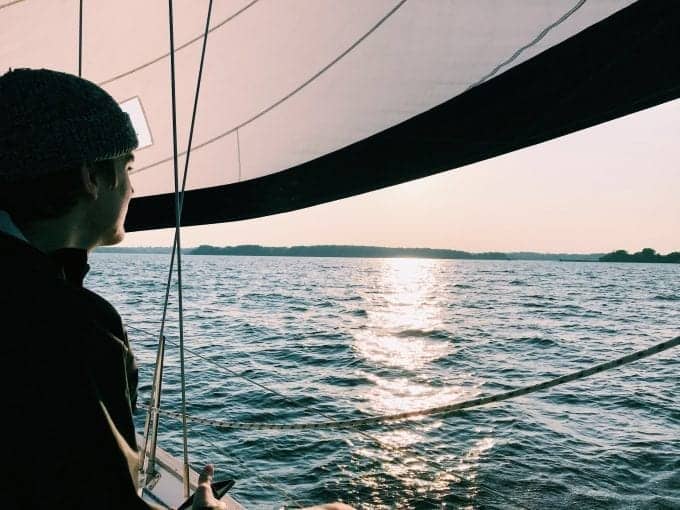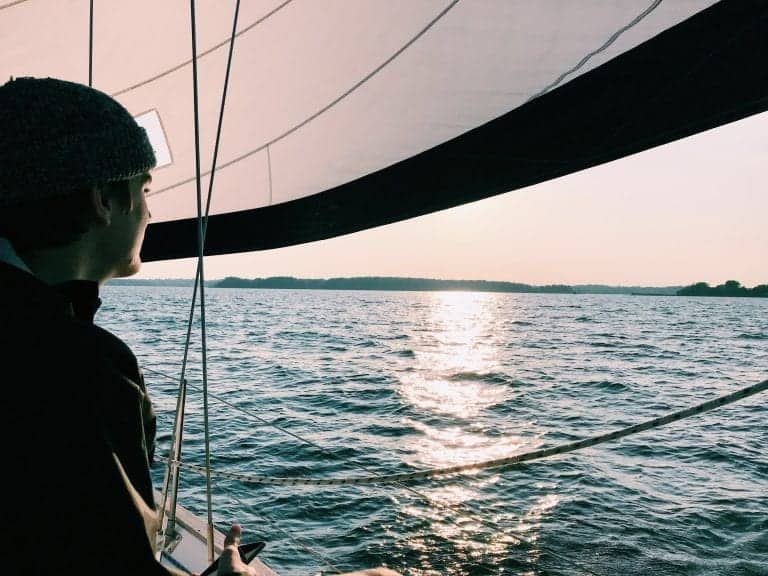 Our Chesapeake Bay Sailing trip on the Non Sea-Quitter was a trip to remember! If you're looking for a fun activity for your family or group, this is definitely something to consider.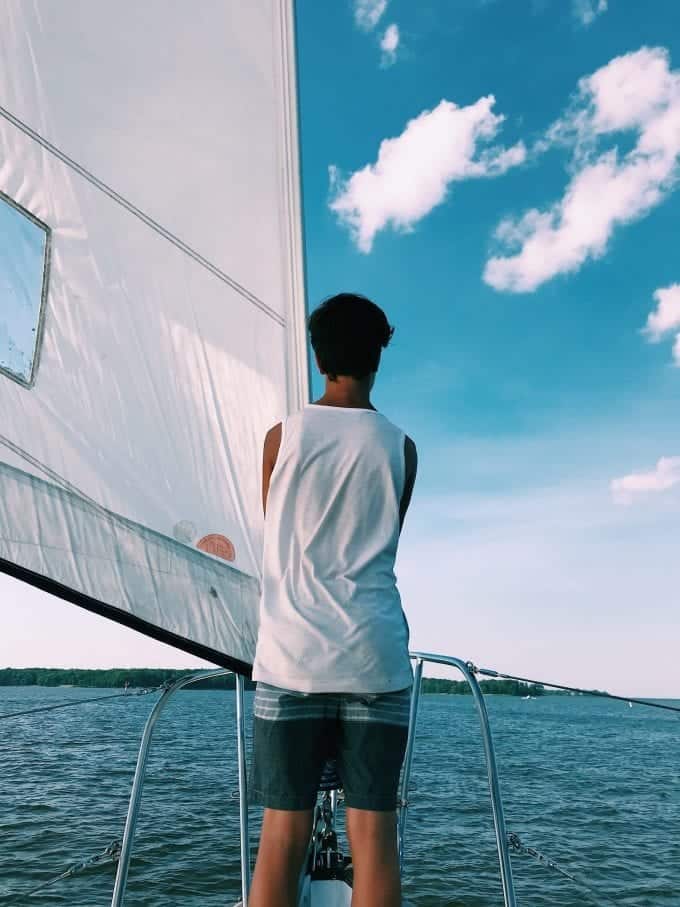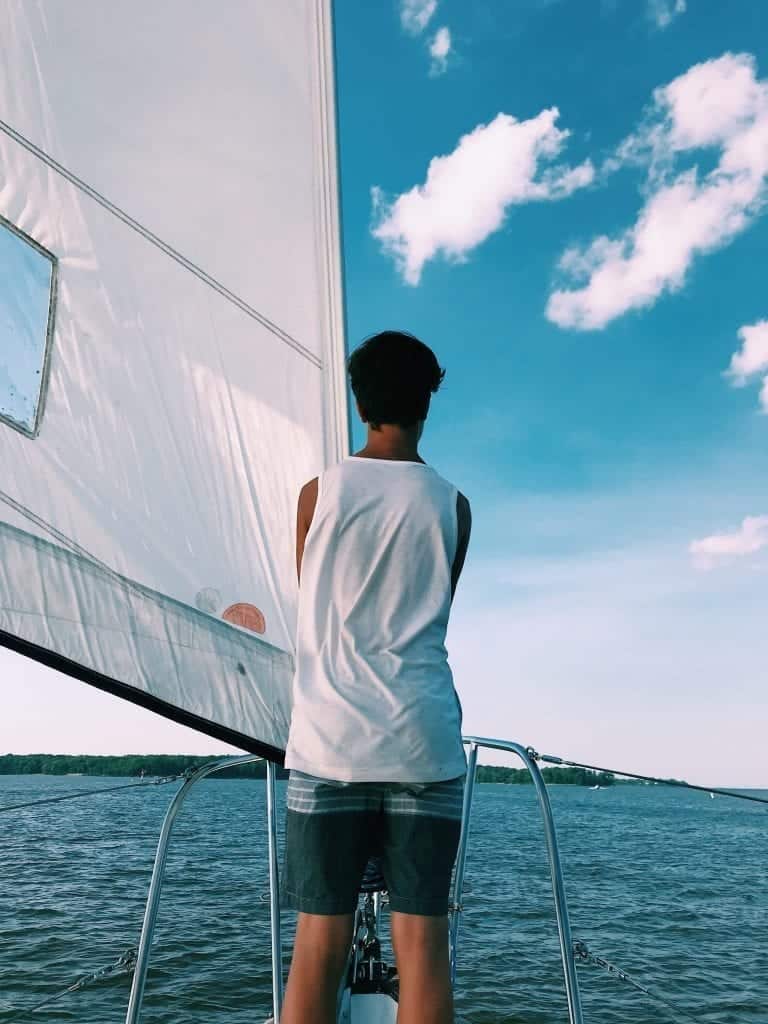 Watch TREKKN episode three to see what our sailing trip was like and the beautiful views we got to soak in at sunset. Here's a snippet of the video.
Our Chesapeake Bay Sailing Trip on the Non Sea-Quitter
Ever since our sailing trip in San Francisco which brought us up close and personal with the Golden Gate Bridge, I've been itching to get back on the water.
So when we booked 10 days at an Airbnb in Maryland, I did some research to find a Chesapeake Bay sailing charter to take us out.
That's when I found Captain Paul and the Non Sea-Quitter.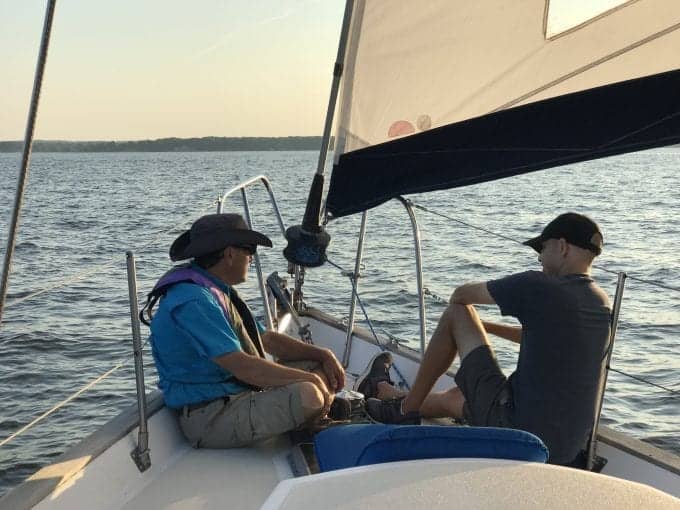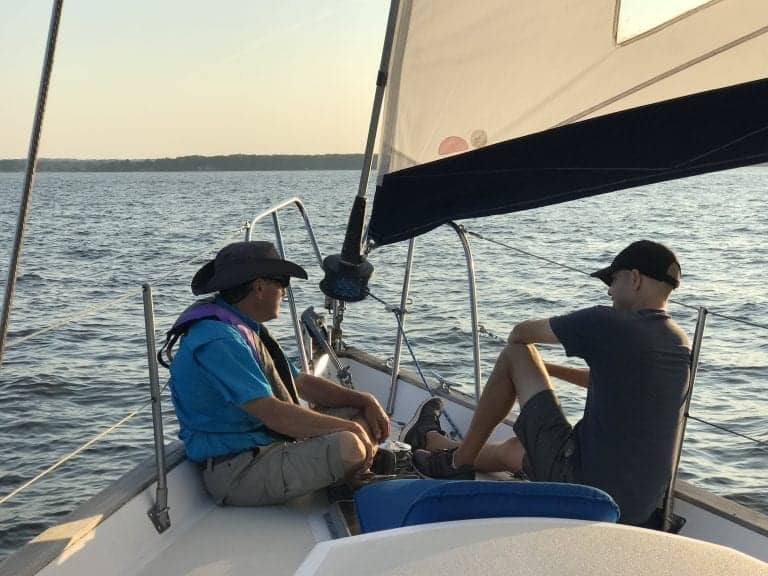 The reviews on Trip Advisor were great (I left my own review which you can read here) so I trusted we would be in good hands. And we were.
Sailing Trip Pricing and Hours
You can choose from two to seven-hour sailing trips, which start at $42.50 per person (based on six persons, two hours, on weekdays). All of the prices are listed on the homepage here.
We went on a three-hour trip at sunset. Three hours gave us plenty of time to get out in the bay, as well as spend a bit soaking in the beautiful sunset.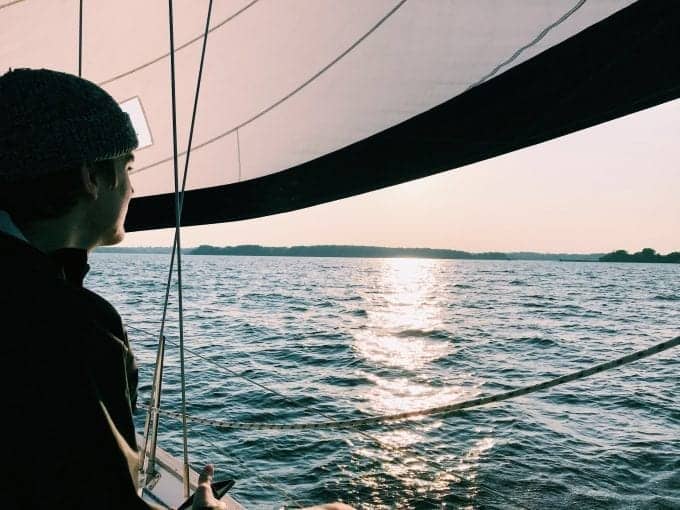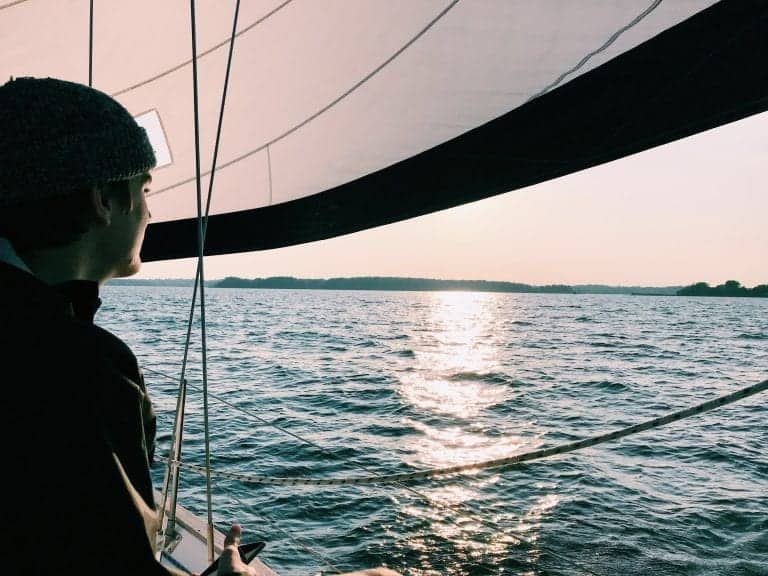 Where is the Non Sea-Quitter docked?
The Non Sea-Quitter is docked at the West River Yacht Harbour in Galesville, Maryland, which is where you'll leave from. Parking is very limited at this location, so just be aware of that.
Address:
West River Yacht Harbour
4801 Riverside Dr
Galesville, MD 20765
What should you wear?
On the Non Sea-Quitter website, Captain Paul recommends you wear soft-soled shoes such as sneakers or boat shoes. He also recommends a hat or scarf and a lightweight jacket.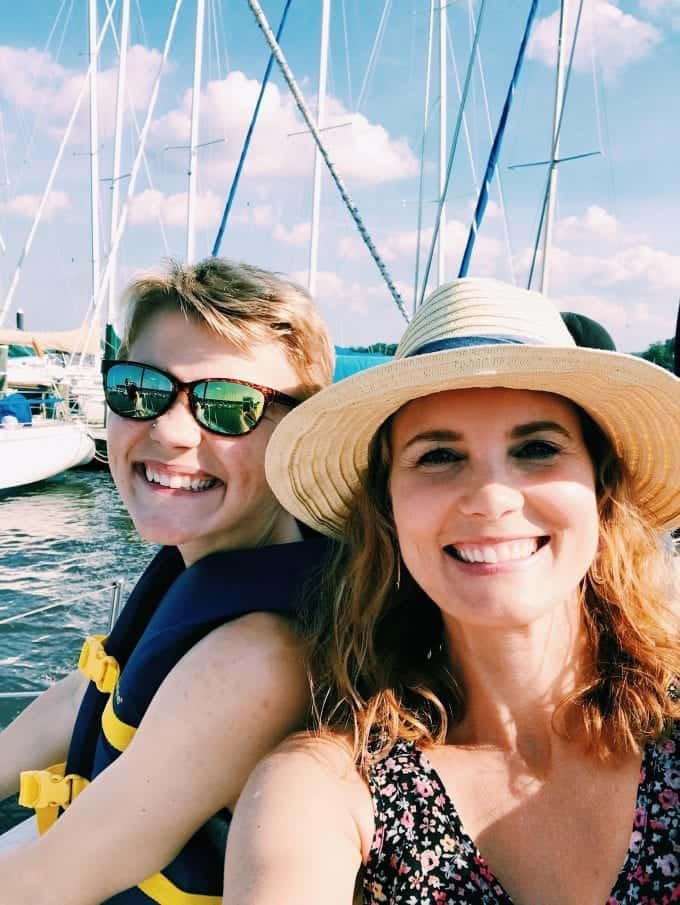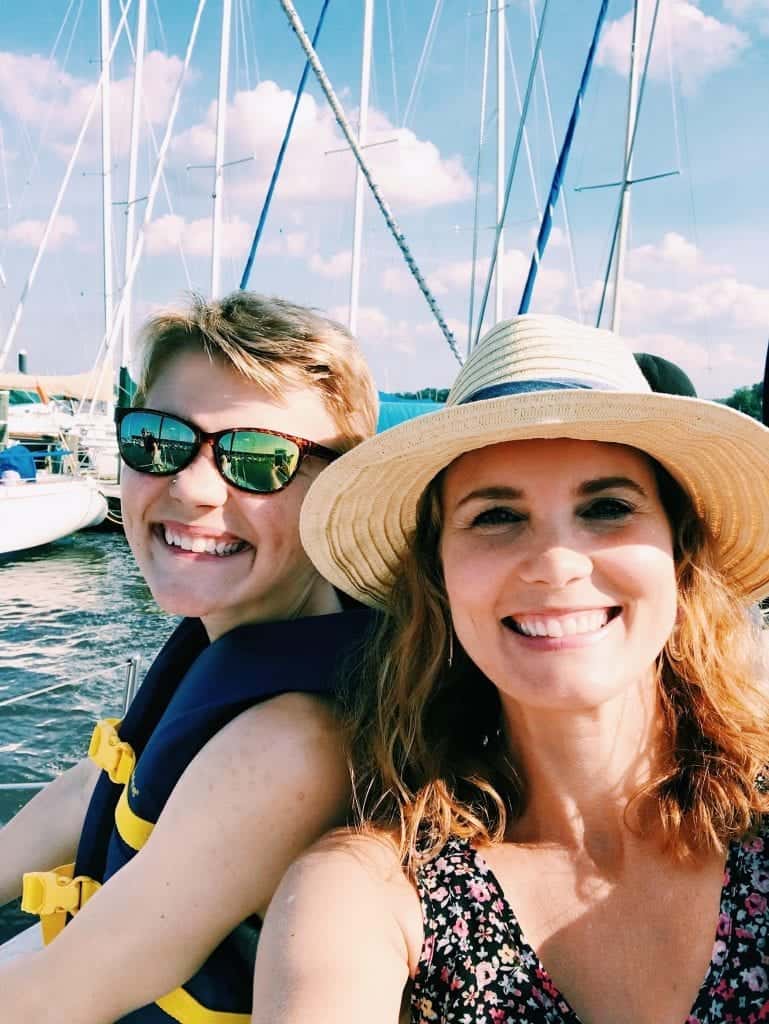 You can find all of the important FAQs here such as if you can bring food and drink, what to do if you're not a good swimmer, etc.
Our personal experience
If you watched the video, you saw that Todd ended up getting a little seasick. 🙁 The waves picked up a bit and it just hit him all of sudden.
But please know that he is very susceptible to any kind of movement, from shaky movies and spinning rides (I'm talking about you teacups) to waves. He hates it (just like I hate that I have a fear of heights!), but it is what it is.
Before we left, he took a Dramamine, but I really wish we would have tried the Sea-Band. I've heard great things about them. Maybe I can talk him into another trip out on the water to test these babies out. 🙂 What do you think Todd?
Other than that brief little episode, we had a fantastic time.
The crew and Captain Paul were knowledgeable, fun, easy to talk to, and made sure our trip was the best it could be. He gave any of us who wanted to, a chance to steer the boat and play Captain for a bit. He even had a cool hat for me to wear.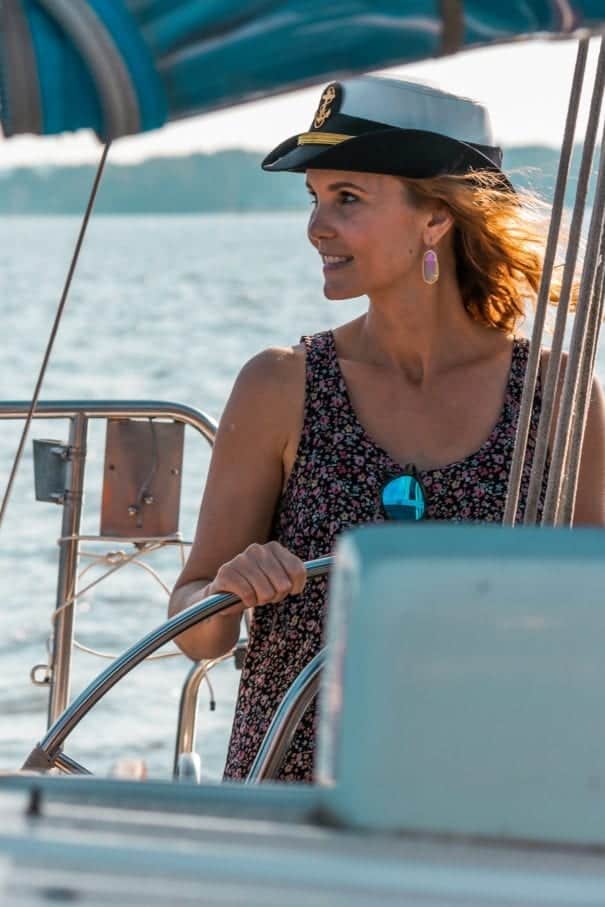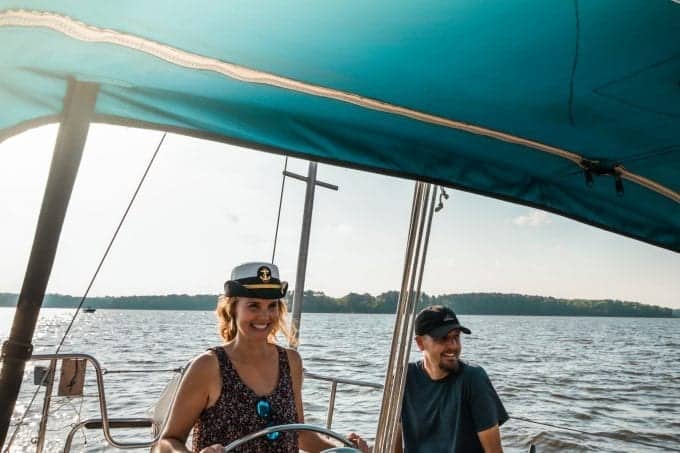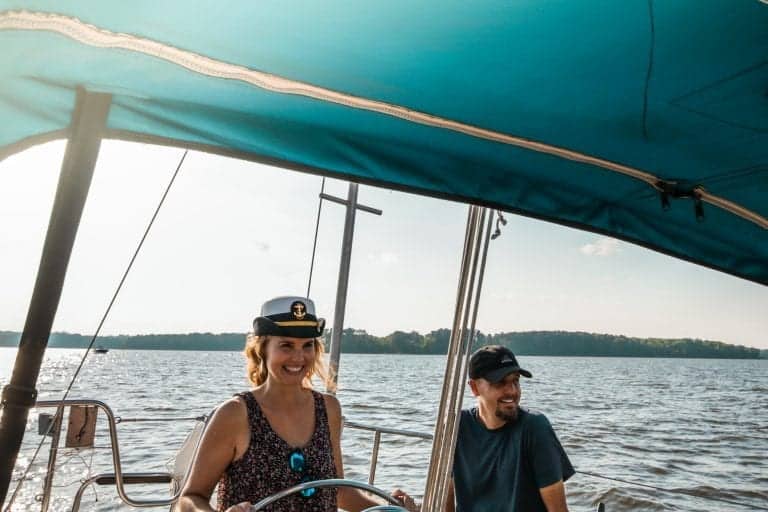 We really wanted to see the sunset, so he made sure that happened and what a sunset it was!
If you find yourself in the area, we recommend booking a sailing trip with Captain Paul on the Non Sea-Quitter.
It can sometimes be hard to find an activity older kids will enjoy on vacation. A Chesapeake Bay sailing trip is one activity they won't forget. Trust me when I say they'll be Snapchatting and Instagramming the heck out of this experience.
Have you taken your family on a sailing charter before? We've now done two and I'm ready for more! After I buy some Sea-Bands for Todd of course. 😉
PIN THIS TO SAVE FOR LATER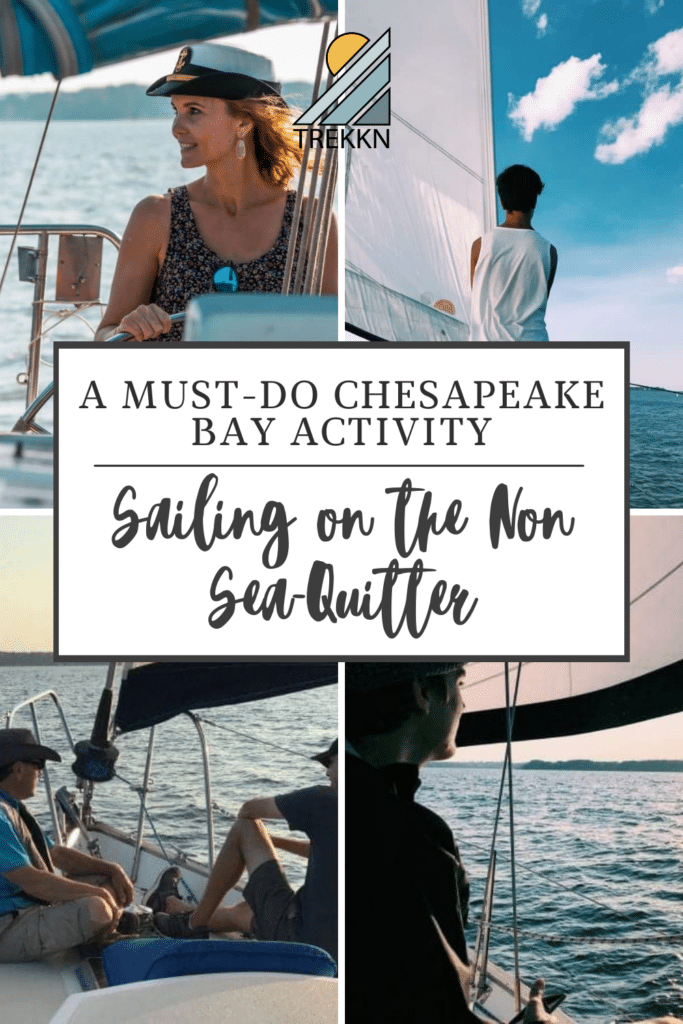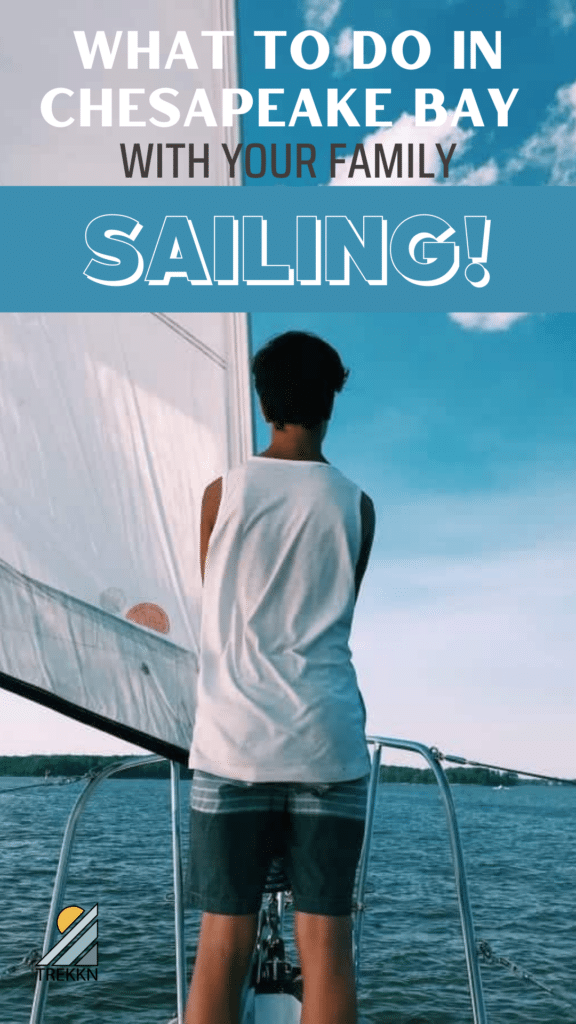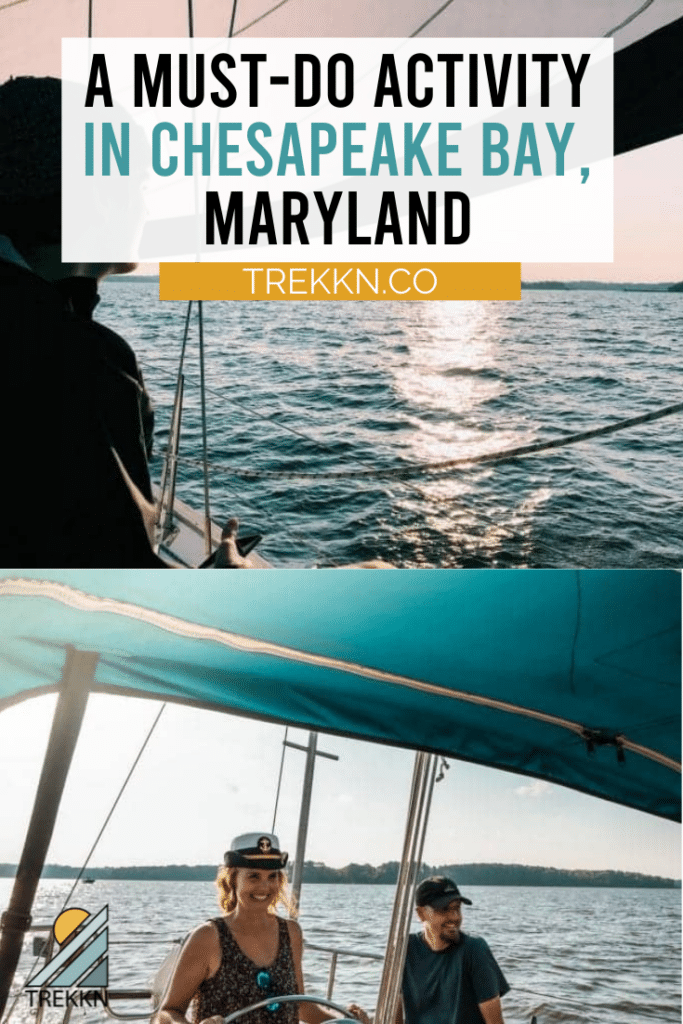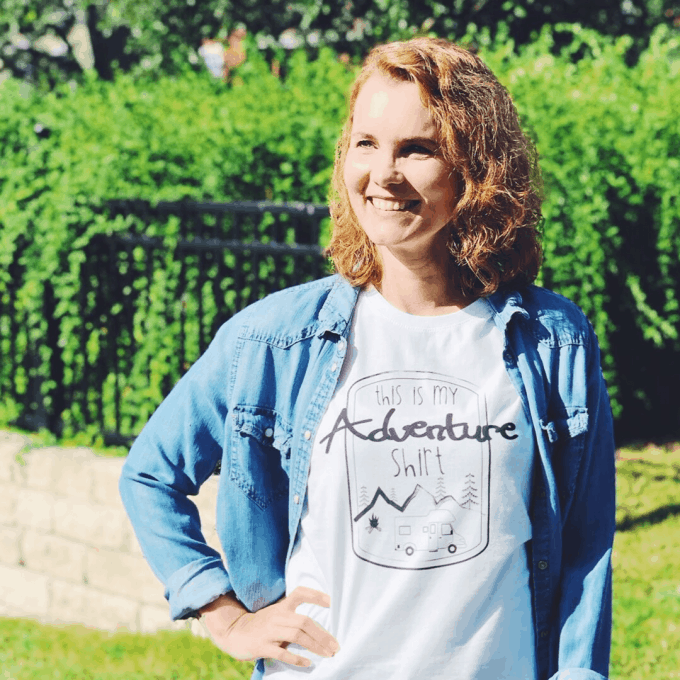 Julie Bonner is one-half of the TREKKN team. She specializes in helping you whip up delicious meals in your tiny RV kitchen, as well as RV organization tips and helping fellow RVers make their RV feel like home. Her favorite RVing spot is in Banff National Park in Canada where yes, the water really is that blue and the people really are that nice.