Tour an RV for a Family of 5: Keystone Passport 2670BH

Are you curious how we squeeze five people into a Keystone Passport 2670BH full time? Join us on an RV tour for a peek into our home on wheels!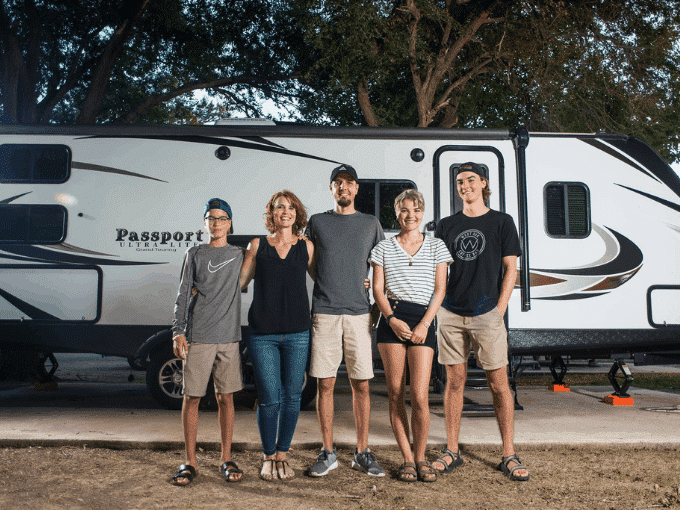 TREKKN episode 5: RV Tour with a Full-Time Family of Five
When we first started shopping for a travel trailer to travel in full-time, it was so much fun.
But as time went on, that excitement turned to stress and stress turned into the realization that there was no such thing as the perfect home on wheels for us.
We could pick out features from different RVs that we liked and would work for us, but there wasn't a unit that checked off every box.
One travel trailer didn't have enough beds, while another one had the quantity of bunks, but they were too small for our kids. Our son is over 6 feet tall and our 14 year old is going through a major growth spurt right now.
One had the perfect size beds, but I didn't like the layout.
Another travel trailer had a kitchen island that I loved, but it was out of our price range.
You get the point right?
***SIDE NOTE***
Are you looking for a travel trailer rental similar to ours so you can try it out? Click here to find travel trailer rentals near you with our favorite RV rental company, Outdoorsy.
If you're not ready to tow something or you don't have a tow vehicle, no worries, some owners will deliver the rig to your campsite for a small fee. It's a fantastic way to try out RV life!
We have quite a few posts about our RV rental experience. Start with this one which fills you in on five things you need to know before you rent. And then read our 7 tips on how to save the most money on your RV rental.
Why Did We Choose the Keystone Passport?
In the end, we chose the one that checked off most of the boxes, and that just felt right. And that was the Keystone Passport 2670BH.
Here's what we liked about it:
The Length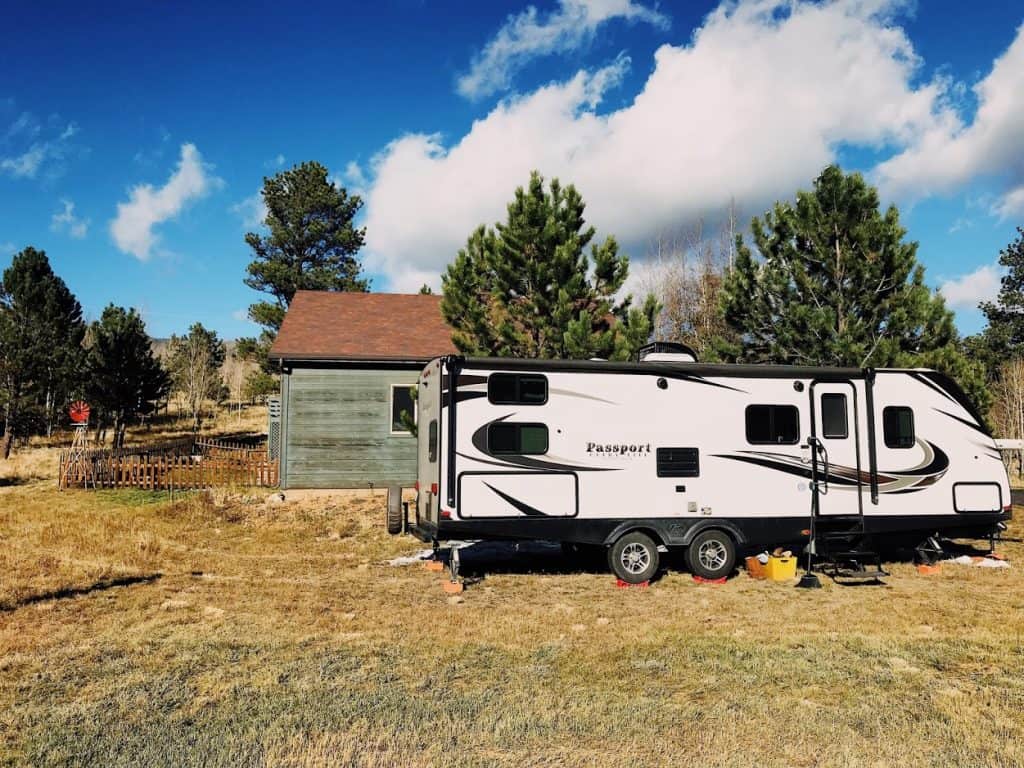 We knew we wanted an RV small enough that we could take into National Parks. It changes park to park, but most of them don't allow anything over 40 ft.
Just be sure to check with the park you're planning on visiting for exact dimensions. If you have an RV with a total length under 32 ft., you should be able to access 80% of the National Parks.
This article is very in-depth and has a lot of great information.
The Beds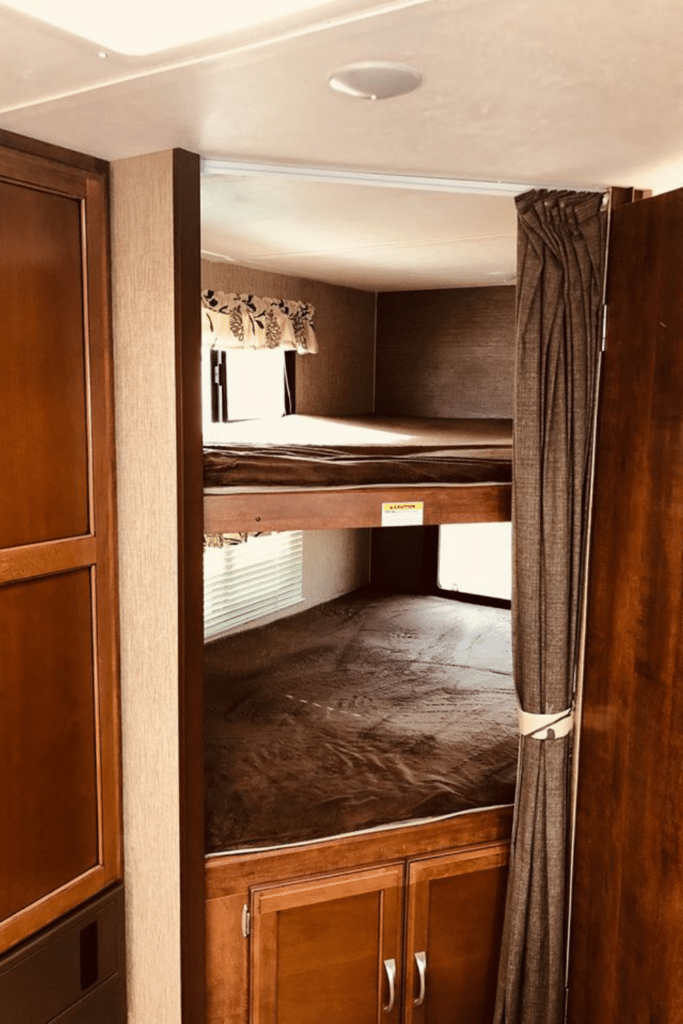 We needed a unit with beds that were both long and wide enough for our 6 ft. son. I loved the layout of the units with bunkhouses in the back, but those beds were way too small for him.
This unit has two full-size beds, which allow him to lay down comfortably at a diagonal.
The Wrap-Around Dinette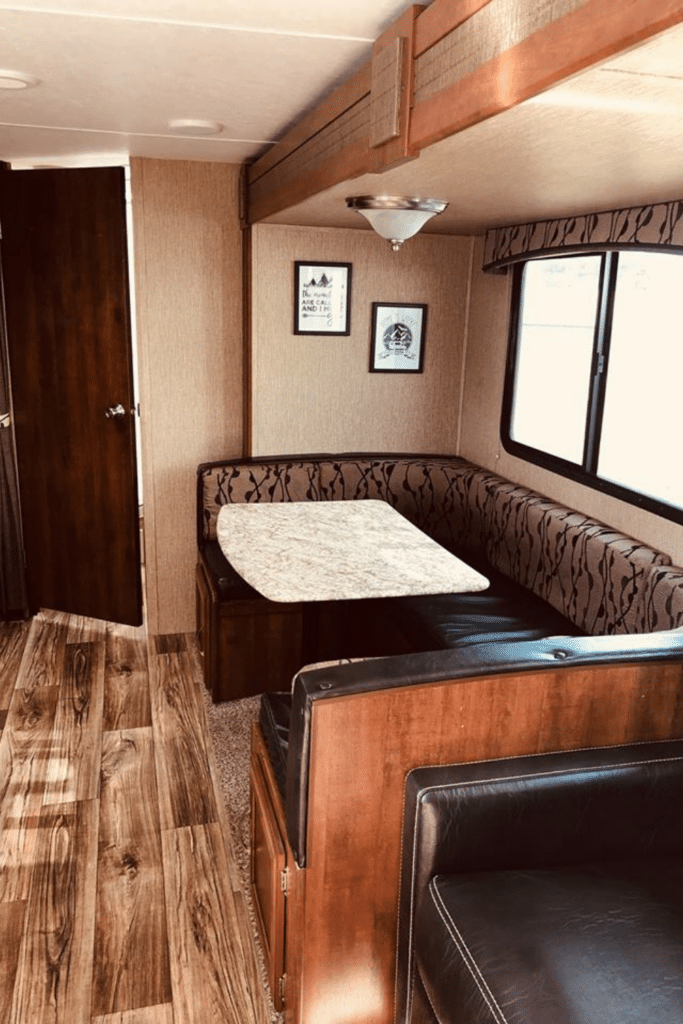 Quite a few units only had the two bench-style seats and we really liked the feel of the wrap-around.
The Master Bedroom Doors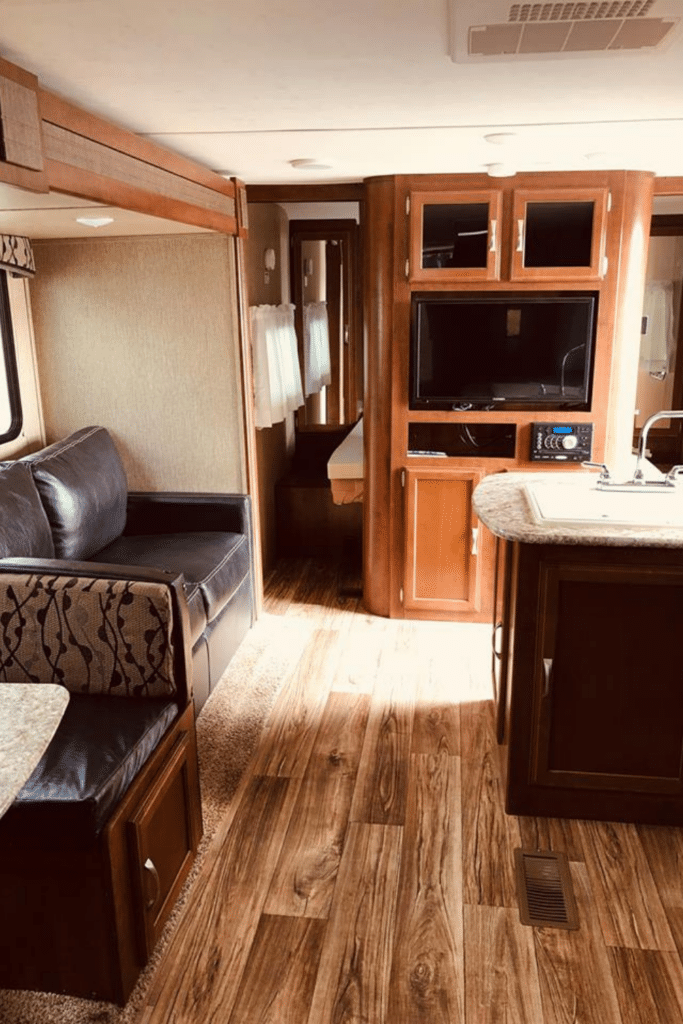 The master bedroom had doors and it was on the other end of the RV, which was really nice.
So many units we looked at had curtains for doors and/or there was a bunk right outside the master. Um, no thank you.
I wanted doors (I know, I'm so high maintenance, right?) and we all wanted the kids 'rooms' on the other end.
The Weight (Just over 5,000 pounds empty)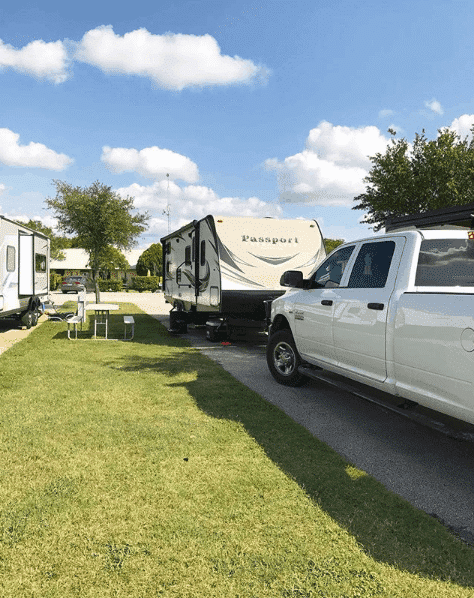 This unit was pretty lightweight, which allowed us to not have to get a one-ton truck.
We've been in this rig just over a year and while I've had some negative complaints about what I don't like try to creep into my head, overall we've been really pleased with it.
Products Mentioned in the RV Tour
In the RV tour video, there were quite a few products mentioned. Here they are:
Kitchen
Master Bedroom
Living Room
Bathroom
I hope this RV Tour helped answer some of your full-time RV living questions!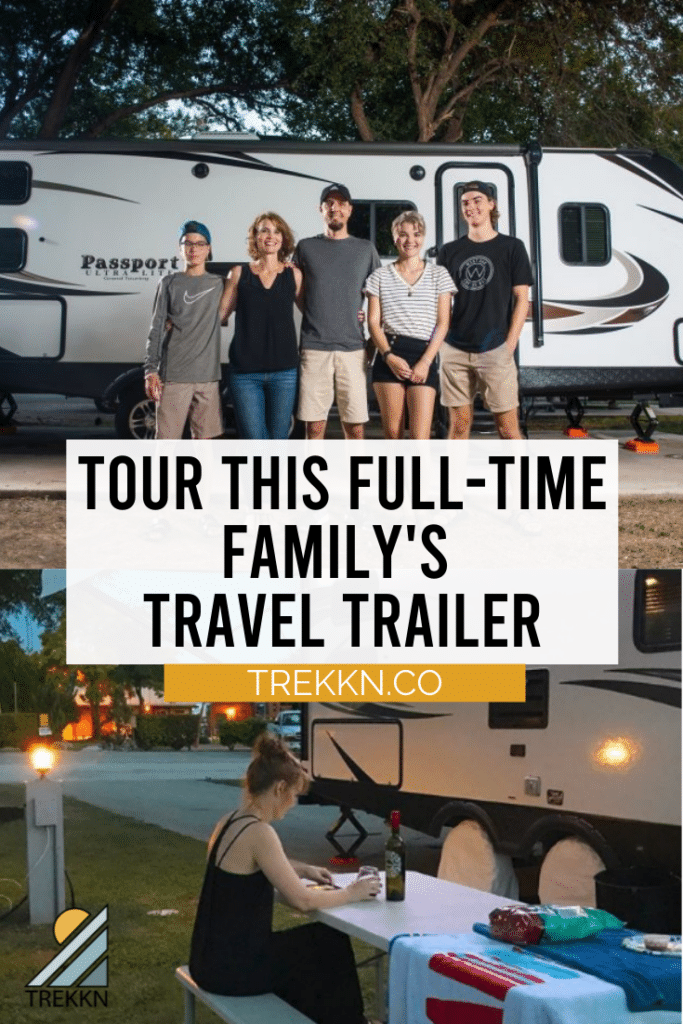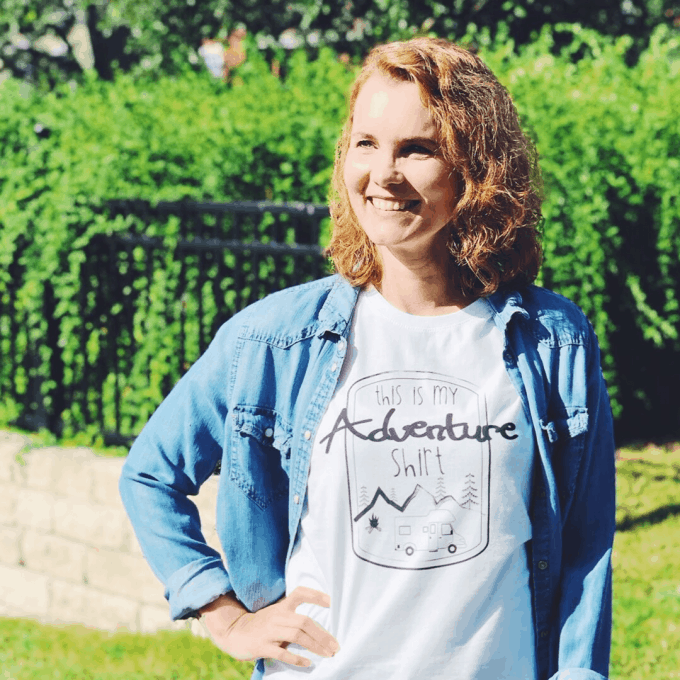 Julie specializes in helping you whip up delicious meals in your tiny RV kitchen, as well as RV organization tips and helping fellow RVers make their RV feel like home. Her favorite RVing spot is in Banff National Park in Canada where yes, the water really is that blue and the people really are that nice.