Big Island Stargazing: Everything You Should Know

The stars have had both my attention and my fascination since I was a youngster. And after some experiences with Big Island stargazing, my fascination has only grown more profound.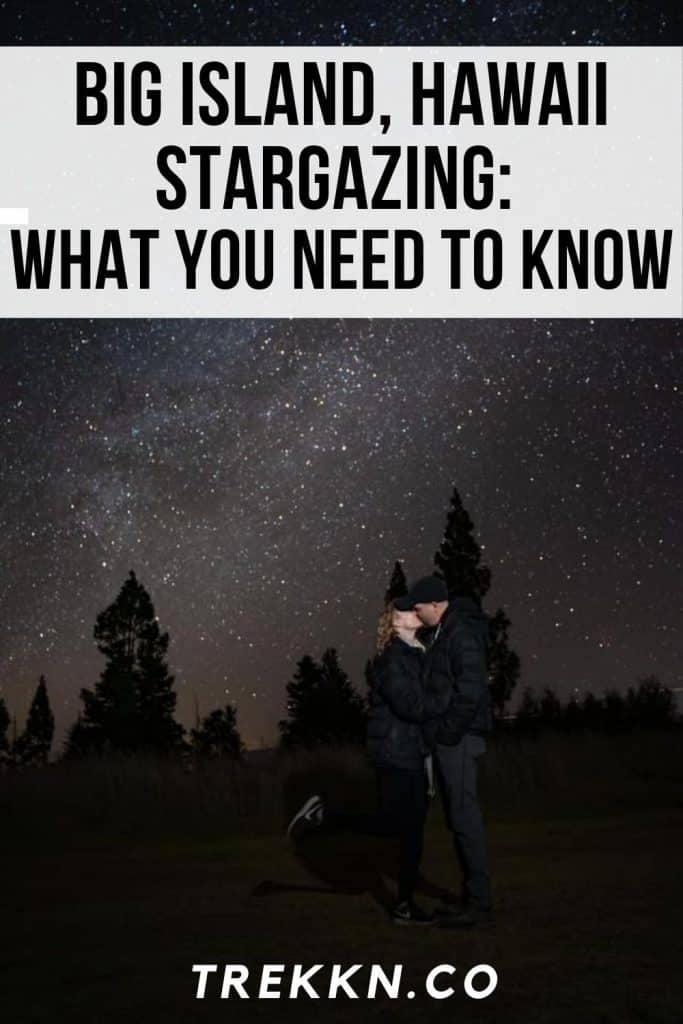 Without a doubt, the opportunities to stargaze here in Hawaii, and especially on the Big Island, are astounding. There's a reason we have 23 observatories present here on this small island chain! (Actually, there are billions and billions of reasons.)
If Big Island stargazing is on your bucket list, you owe it to yourself to dive in and make sure you understand what your options look like and how to take advantage of this amazing opportunity. We are here to help, so let's get right into it!
Big Island IS Best!
I understand you might be a bit skeptical about opinions on this topic. I mean, since I live on the Big Island doesn't it make sense that I would think this is the best place for stargazing? Well, yeah.
But, I actually have facts on my side! (That's always a nice add-on.) Let me explain.
As I mentioned, in the Hawaiian islands we have a total of 23 observatories currently operating. Observatories are the multi-million dollar facilities with high-end telescopes observing and collecting data on all things in the heavens.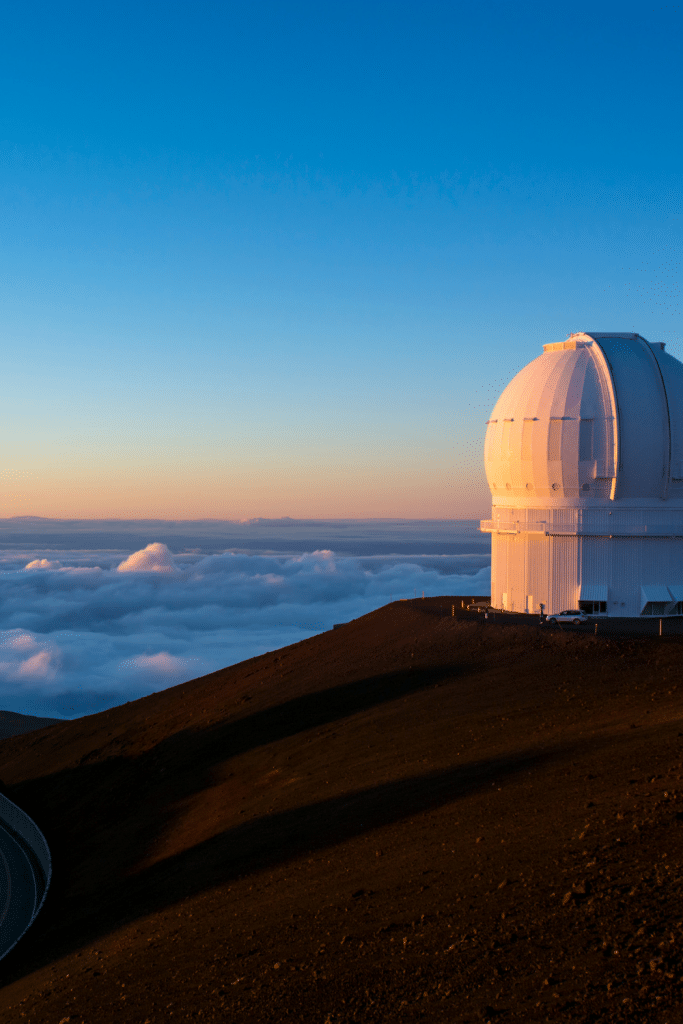 And do you know how many of those 23 observatories are on the Big Island? FOURTEEN are right here in our backyard, with twelve on the summit of Mauna Kea (elevation 13,796 ft) and two on Mauna Loa (elevation 13,678 ft).
If you want a little taste of what these observatories can capture, hop over to this image gallery from the Canada-France-Hawaii Telescope (CFHT).
Mauna Kea and Mauna Loa
Mauna Kea and Mauna Loa, both located on the Big Island, are the two highest peaks in the Hawaiian island chain. In the Hawaiian language, their names mean "white mountain" and "long mountain", respectively.
With its elevation alone, it's not hard to understand why the most advanced telescopes on the planet are placed on Mauna Kea. Teams of astronomers from countries around the globe come to Mauna Kea to man their country's high-end telescopes which have been placed at this location.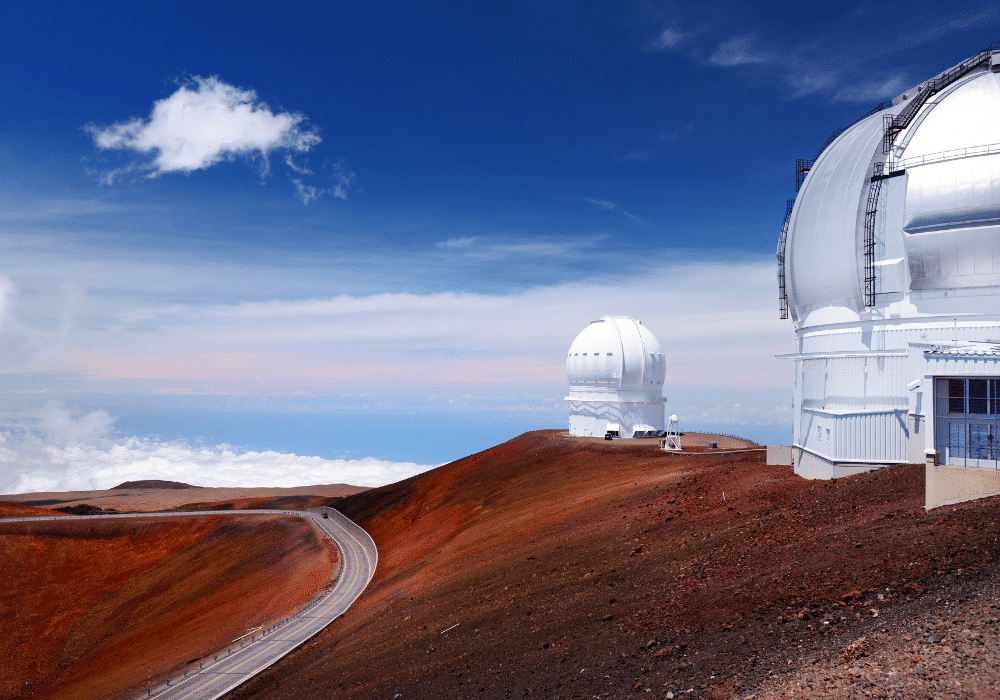 But besides simply elevation, Mauna Kea has several other factors going for it:
Lack of light pollution (middle of the Pacific Ocean, no major cities)
Low humidity
Position above most atmospheric water vapor
Clean air (again, middle of the ocean)
Good weather dominates this region
Low latitude location (lower than Mauna Loa)
Essentially, you can't really ask for a better location for astronomical observation and data collection than the beautiful summit of Mauna Kea. Astronomers from around the world clearly agree with this one, so it's hard to argue.
Just how powerful are the telescopes on Mauna Kea? Well, there are multiple telescopes with mirrors in excess of 10 meters in diameter! That, my friends, will make for some serious stargazing. Only space telescopes like the Hubble and the James Webb Space Telescope (launching in October 2021….YAY!) can outperform these Mauna Kea behemoths.
Can you visit Mauna Kea at night?
Let me start off this answer by saying this: The summit of Mauna Kea (or Maunakea, the proper noun) is one of the most significant spiritual sites in the world to native Hawaiians. Many of them are deeply opposed to construction on the summit, which they view as desecration of a sacred site.
In recent months, Hawaiians have actively blocked access to the summit to protest and prevent the construction of the latest stargazing project: the Thirty Meter Telescope (TMT). This is a $1.4 Billion project that intends to construct the largest telescope in the northern hemisphere.
So whether you should visit the summit of Mauna Kea at all is a highly charged question. Personally, I've chosen not to do so even if given the opportunity, out of respect for native Hawaiians and their culture.
There are tours that will take you to the summit (here is a page with a list of permitted tour companies), but it appears that these tours normally take you there for the sunset and then descend to lower elevations after sunset for stargazing.
So the best I can tell you is: Check with your chosen tour company about the details of visiting the summit after dark.
Stargazing options other than the summit
BUT, there are many locations on Mauna Kea which can be ideal for a stargazing session aside from the summit itself. I speak from experience, because our tour with James at EpicTours took place around 8,500 ft elevation on the western slope of Mauna Kea…and it was simply incredible!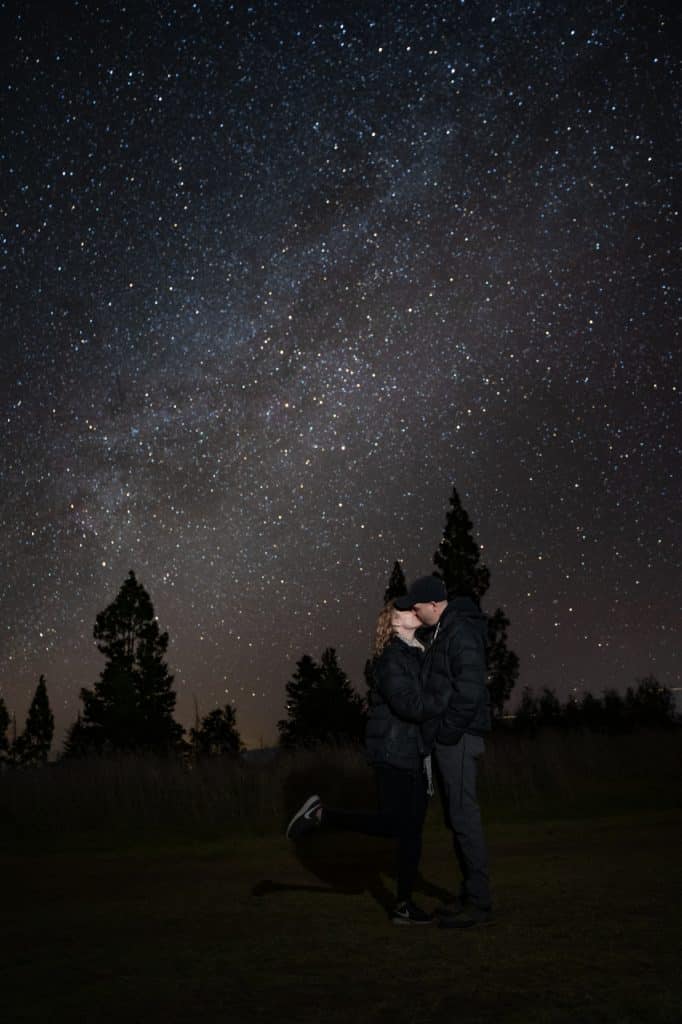 Our stargazing location was just a little over an hour drive from our home in Kailua Kona, so it was also far more convenient than a trip all the way to the summit as well.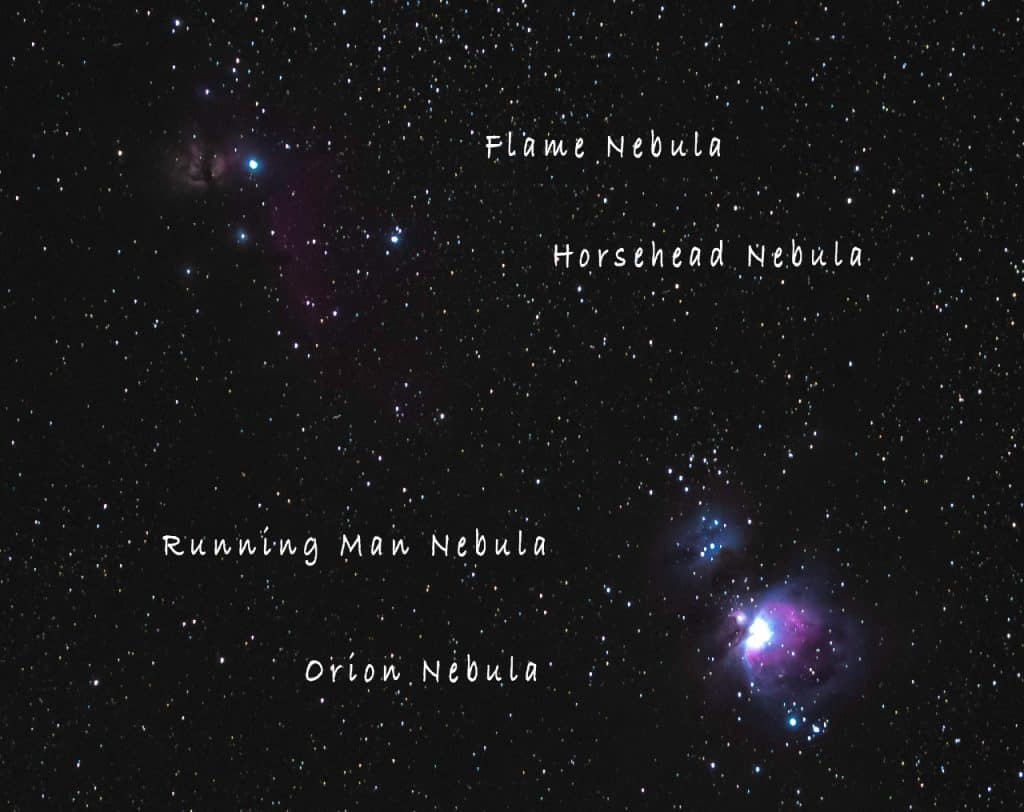 When your guide is extremely experienced and knowledgeable like James, you can trust them to deliver the best experience possible. His intimate knowledge of the skies and the mountain allowed him to craft the right experience in the right location for that particular night. It was a perfect way to ring in the New Year!
Photos included is a huge plus!
And here is my personal advice: If your tour doesn't include images (like the ones we received from Epic Tours above) taken by an astro-photographer, you are really missing out.
Some stargazing tour companies may actually charge you extra if you want to walk away with a keepsake image like we did (we got a whole album full, actually). But when you are already paying an average of $200-$225 for your tour, you can get some real sticker shock with add-ons like this.
It will be colder than you think
When you get up to these higher elevations on the slopes of a mountain, things can get chilly pretty fast. And especially when you are spending a couple of hours or more out in the elements, you will feel the effects for sure.
For us, it was our toes that got the coldest during the tour. Even though it was around 50 degrees at our location, the constant breeze made it feel much cooler than that. We wished many times that we had brought along a pair of wool socks to throw on!
Luckily, James brought along warm parkas for everyone. We made very good use of those. He also provides hot cocoa to help warm your bones as well, so you can definitely call his tour an all-inclusive option. Trust me, hat is definitely the way to go.
Can you see the Milky Way in Hawaii?
Well, I guess I've already given away the answer to this question with our image from above, kissing under the Milky Way.
But I'll say it clearly: Yes, on a clear night above 8,000 ft elevation, you should have absolutely NO problem viewing the Milky Way with the naked eye. Sure, the photography really makes it pop, but it was really no less stunning just looking up without any equipment to aid us.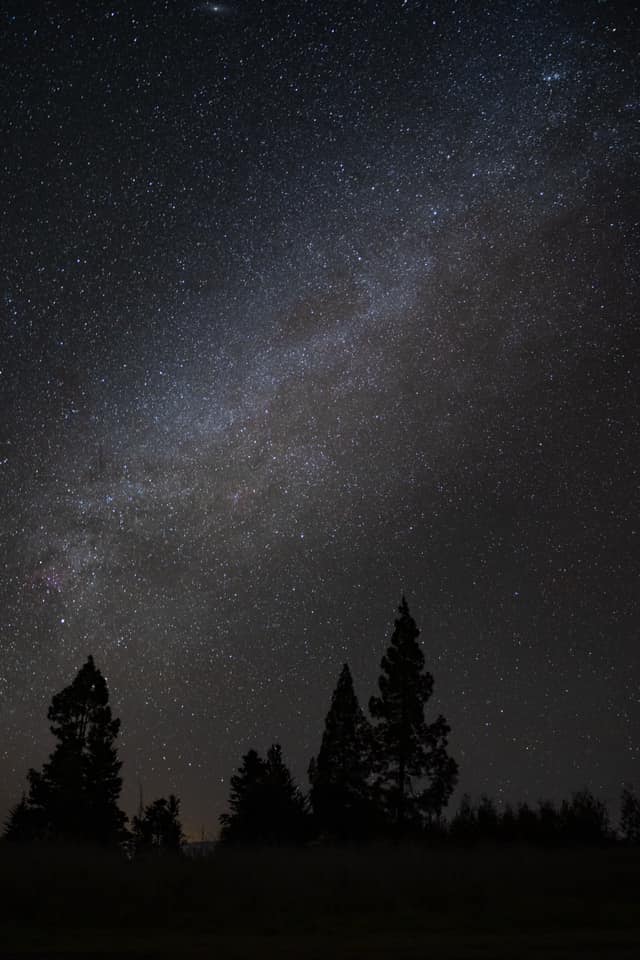 Honestly, I felt like I could just got take a swim in that beautiful river of stars. It felt so close and was so vivid and alive, I was certainly tempted to try.
Can you visit the observatory in Hawaii?
If you're going to visit the Big Island and you are a complete "star nerd" (or not), it's likely that you can't stop thinking about a visit to the famous Keck Observatory. This observatory is home to a pair of 10-meter telescopes, which are able to capture images of the heavens like these.
And on this point, there is good news and bad news.
The good news is that there are actually two visitor centers for the observatory: one located at the observatory's headquarters in Waimea, and one located at the summit, close to the telescopes themselves. Both are normally open for visitors during limited hours and you are able to learn everything about these amazing pieces of stargazing technology.
The bad news is: they are both currently closed. At the time of publication, both visitor centers were closed to the public "until further notice". As you probably know, the state of Hawaii has been (understandably) extremely cautious in their response to the global health situation that emerged in 2020.
You do have the option of visiting the Mauna Kea Visitor Information Station which has reopened for visitors as of July 2021.
In addition to the state's required testing program for inbound travelers, many public locations like this have remained closed for many months. Currently, there are no target dates for reopening the visitor centers.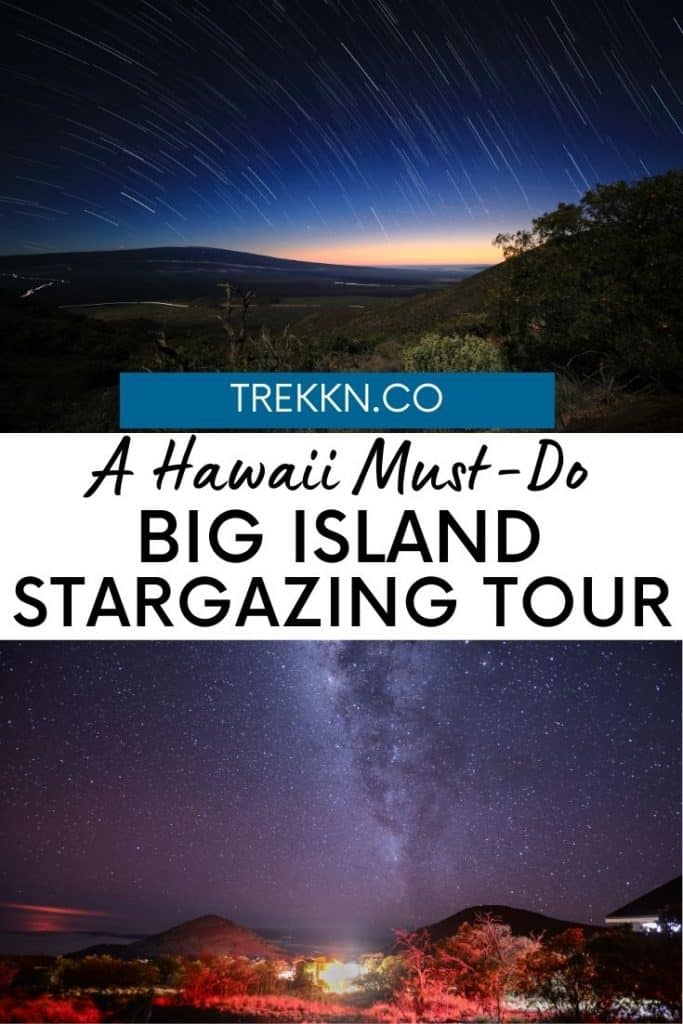 Can stargazing tours be canceled or rescheduled?
Here on the Big Island, the reality is that weather conditions can change quite rapidly and can be very unpredictable. This can make scheduling a stargazing tour during a shorter visit quite a challenge.
While I am almost certain that all reputable stargazing tour companies have reasonable cancellation and change policies, you should carefully review them before booking.
If you are only visiting the island for a short stay of a week or so, the last thing you want is to book an appointment with a tour company that only offers rescheduling but not refund options in the event of poor stargazing conditions. With just a little bit of bad luck, the skies could be uncooperative for the duration of your stay.
For shorter stays on the island, it may be a good idea to not have a good chunk of your vacation budget tied up in a "finicky" tour like this. You want to be able to experience as much as you can of all the island has to offer! This may mean opting for activities and tours that are less dependent on multiple factors, not to mention less expensive.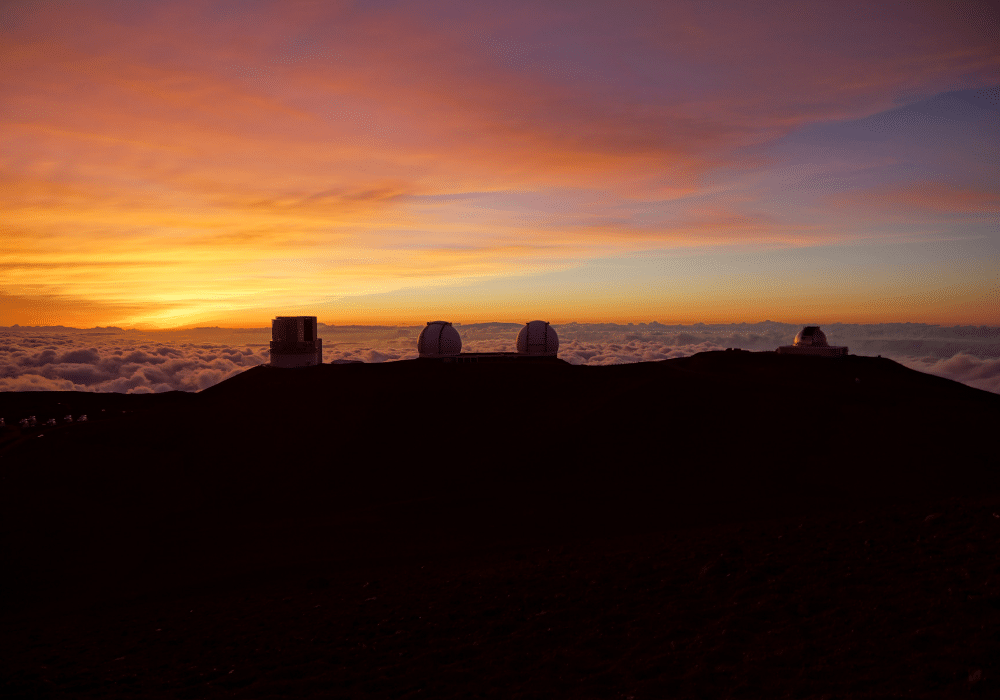 Can you choose a self-guided stargazing outing instead of a tour?
We have obviously focused primarily here on opportunities for you to explore the stars with a guide. But hey, we also remember being a kid just laying out on the lawn at night, staring up into forever and transported to other worlds.
So no, you absolutely do not need a guide to enjoy the night sky on the Big Island! Instead, you could simply choose what you expect will be a clear night and head out on a drive across Saddle Rd. This road takes you up several thousand feet in elevation and moves you quickly away from almost all light pollution (even though there is not much of it here on the island). Finding a spot to safely stop along that road to hop out and view the stars won't be too tough.
Sure, you might not end up with the "perfect" conditions for stargazing. In fact, you might strike out completely and have a cloud layer roll in from nowhere and obscure your view of the heavens. And if that's the case, then you spent a few bucks in gas and escaped the city for a little peace and quiet. That's my kind of failure.
But more than likely, if you keep your eye on the weather a bit, your outing will introduce you to a brilliant night sky like you have never experienced before!
Personally, I would be willing to take that "risk" and strike out on my own without any hesitation at all. And I'm sure in the time we have left here on the island, I will do just that at least a couple of times. The stars are definitely calling my name.
Which Big Island stargazing option is right for you?
When it comes to enjoying the night sky on the Big Island, you really can't go wrong no matter what you choose. Whether a guided tour will give you the best experience, or simply a stargazing outing on your own, I can pretty much guarantee you will be completely astounded by the Big Island's view into the cosmos. Please, don't miss the opportunity!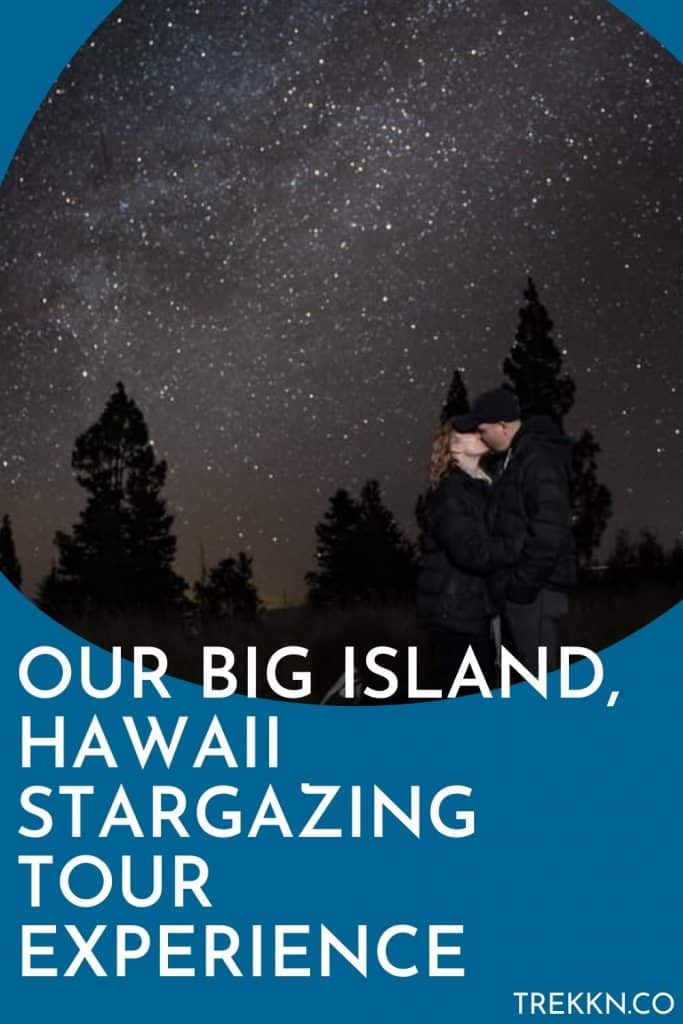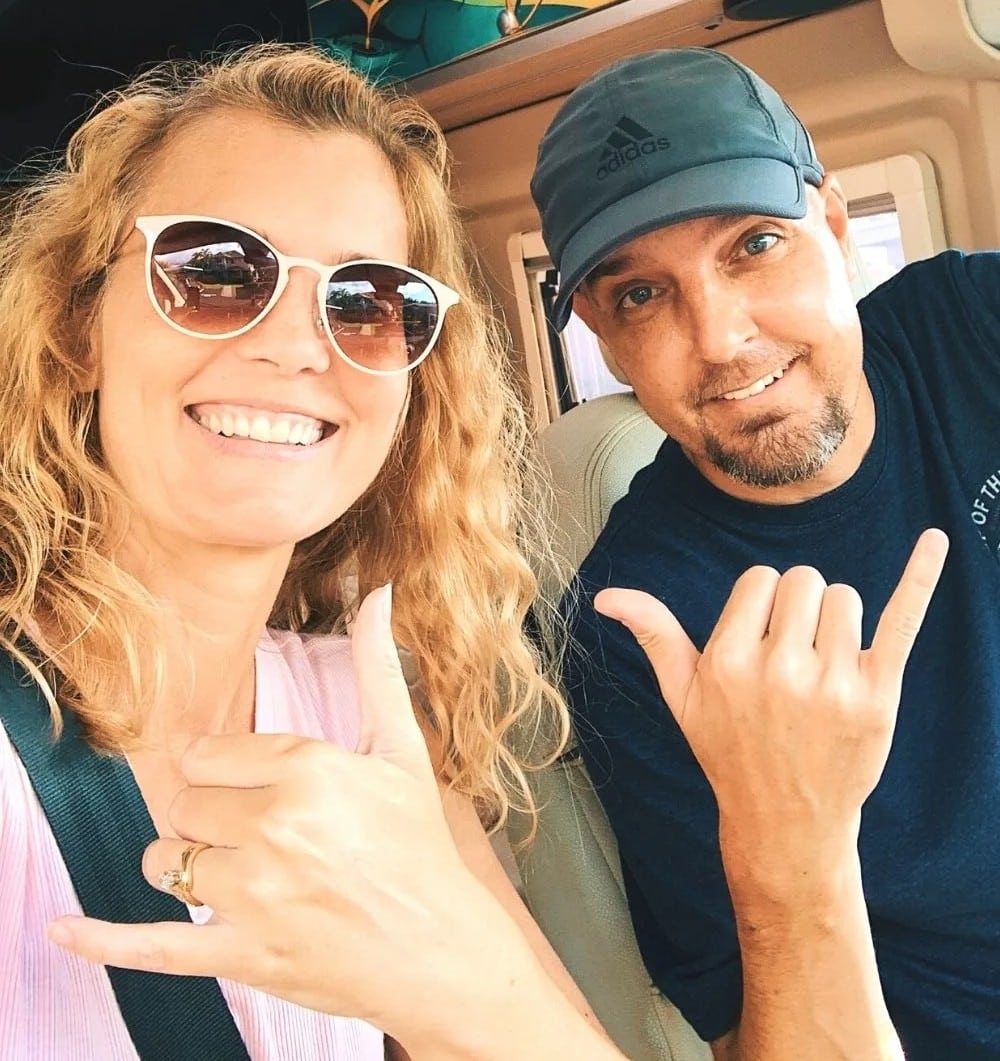 Todd loves a competitive game of table tennis, a breathtaking hike, and exploring new places. He lived and traveled in an RV with his family as they traveled throughout much of the US and parts of Canada. Todd has extensive knowledge about RV travel, safety, and accessories and has shared many of his stories here on TREKKN. When he's not busy launching and building small businesses, you may find him staring at pictures of Glacier National Park (probably his favorite spot on earth).