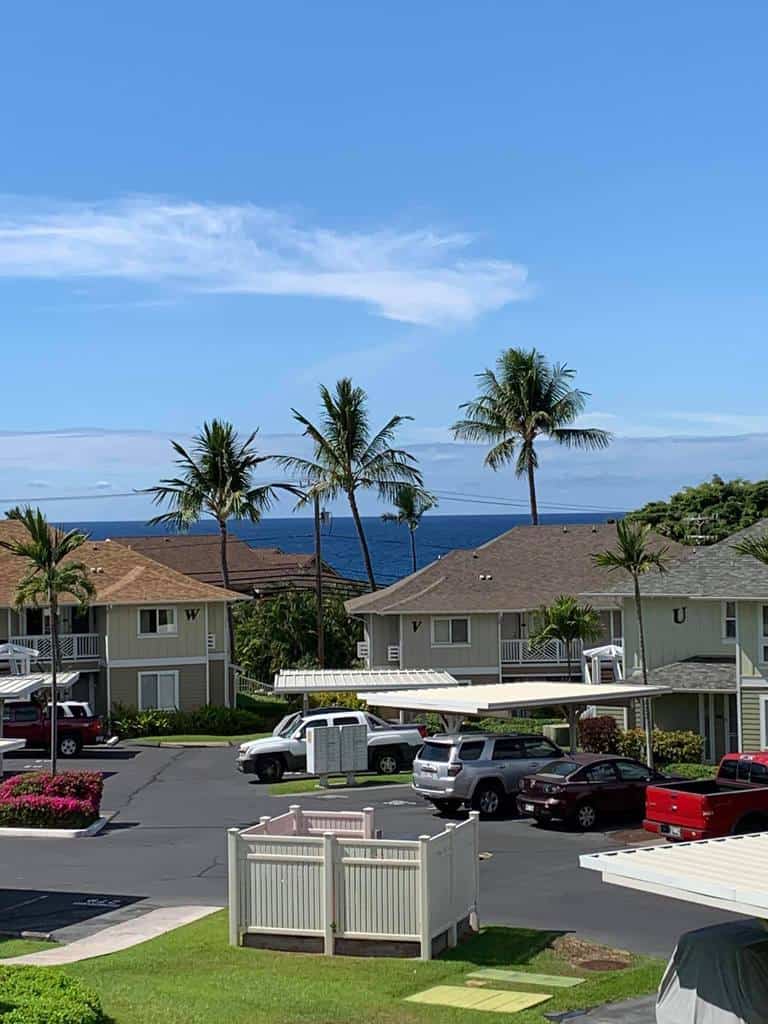 When we compare the details of our transition to RV life to this latest process of moving to Hawaii, well…there really is no comparison.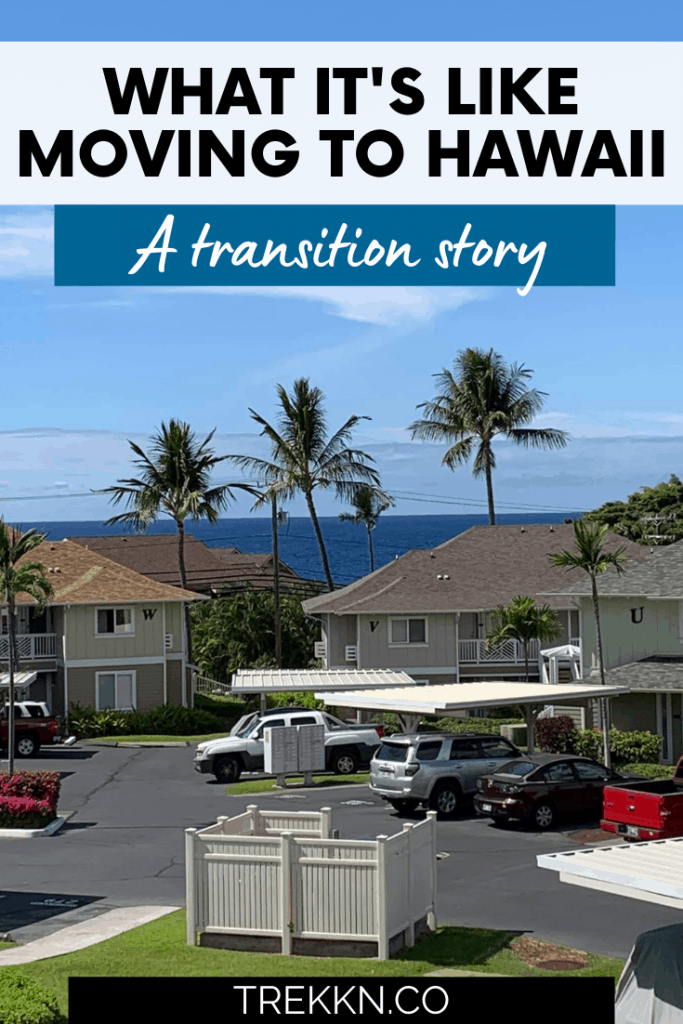 You would think that moving to Hawai'i all the way from Texas would be a grueling, exhausting and very expensive undertaking. For us, compared to the cost and complication of transitioning to full-time RV life, the move to Hawai'i almost seemed like nothing. Almost.
Moving to Hawaii: Our Story of Transition
There are a few details about our move to Hawai'i that make it possible for me to make that statement above about the ease of this transition. I'll break them down for you to get things started.
(Read our Hawaii announcement post here.)
We Chose to Travel (Very) Light
From the beginning of our conversation about a possible move to Hawai'i, it seemed like a foregone conclusion that we would not be moving our household goods (furniture, kitchen appliances, etc.) with us. We gravitate toward simple solutions and streamlined processes.
In this case, that meant it would make no sense to endure the hassle and cost of moving all of our stuff 3,500 miles away and across an ocean for what may end up being a one-year experiment in paradise. We honestly have no idea if we will fall in love and stay put or "set sail" again a year from now for a new destination (or many destinations in an RV).
We love new experiences and new places, so we have learned (mostly) at this point in our lives not to make long-term commitments to locations up front. That reality meant that we had to make the decision to travel with only what we could fit in our two suitcases each…plus two small boxes shipped via USPS for some additional essentials.
The rest of our stuff? It's tucked away in a 10′ x 10′ storage unit back in Texas awaiting the next phase of life….whatever it might look like.
Our Lifestyle Was Already Pretty "Minimized" and Simplified
After our 17-month full-time RV adventure, we were not ready to buy another home. (See above about avoiding long-term commitments at this stage of our lives.)
No, a small apartment made far more sense for our circumstances. Our 2-bedroom, 2-bathroom 1,200 sq ft place was a great fit for two years. And come to find out, a home that size holds far less stuff than a 4-bedroom, 2-bathroom home of 2,300 sq ft.
Don't get me wrong: It was still shocking and sobering to go through the sifting, sorting and offloading process as we made the move into the storage unit. But compared to our 2017 transition to the RV? Only a fraction of the possessions and pain.
Yes, we did have to sell off two vehicles before making the move since we were only bringing one with us, but that's it. No home to prepare and sell. Just an apartment to empty out and walk away from, no strings attached.
That's my kind of transition: simple and quick. All told, it took us just over 60 days from deciding to make the move to emptying out that apartment and driving away.
We Were Moving Three Humans Instead of Five
In 2017, we still had our oldest two kids at home at least part of the time. Our oldest was in college but still obviously had a bedroom at home and was with us on breaks. All told, we had five humans to transition to RV life. No easy task.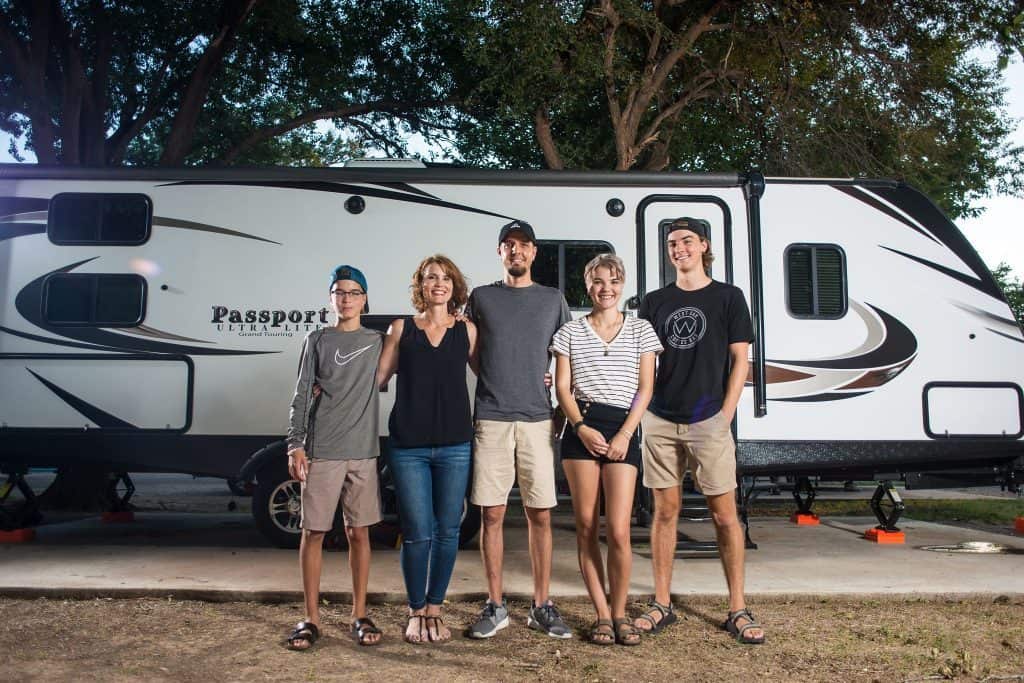 But 2020? It's a much different story. We have only one kiddo left in our nest (our 16 year old son), and he has been pretty strictly minimalist for the past several years.
So overall, we not only had fewer people involved but also fewer possessions involved in the transition.
Fewer people, fewer possessions, fewer financial strings, fewer items traveling with us.
That all makes for a much simpler and smoother transition than the realities of a transition to full-time RV life, I guarantee it.
So, Why the Big Island?
Many people seem to be very interested in why we chose the Big Island of Hawai'i over other reasonable island options, like Maui or Oahu. (Although Kauai is stunningly gorgeous, it didn't make sense as an option to consider at this stage of our family life. Maybe later?)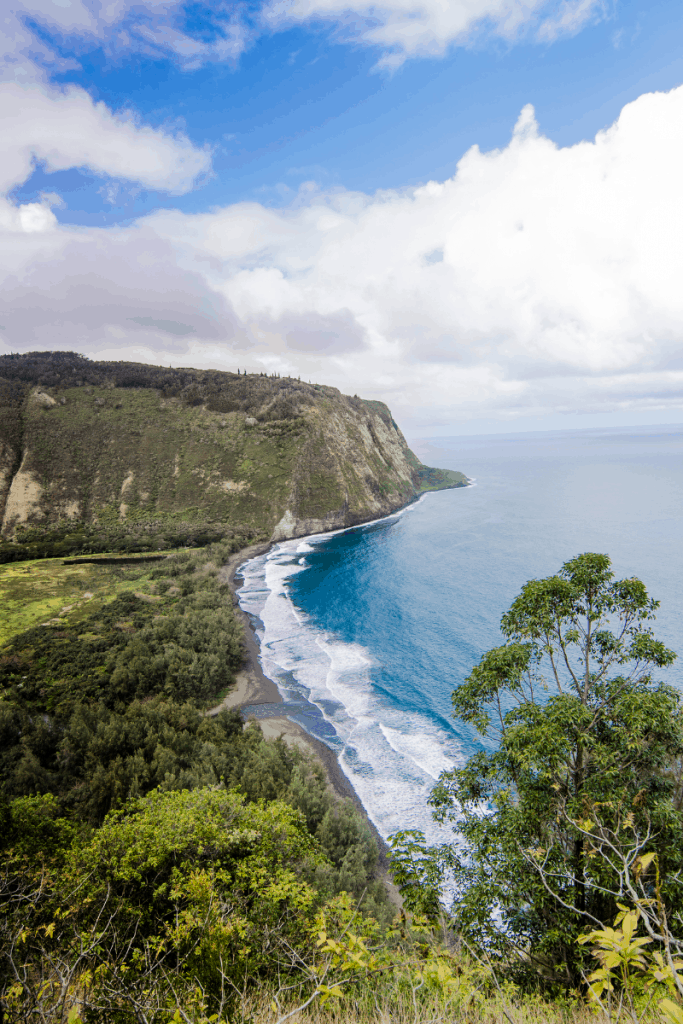 Since Oahu is the most well-known island, the most populous island (by far), includes the capital of the state (Honolulu), and is home to one of my cousins, our search naturally started there. And it almost ended there, not in a positive way.
Affordability
We were immediately discouraged as we began to explore home and apartment rental options on Oahu. The prices seemed to be astronomical for the type of property we were looking for (2 or 3 bedroom, 2 bath). As the numbers guy, my initial internal response was a bit of panic mixed with frustration. I didn't immediately see a reasonable path forward.
Luckily, I was not really leading the charge in this effort.
No, Julie definitely took the lead here and continued to explore the other islands as possible alternatives. And we began to see some glimmers of hope. Maybe this crazy dream could come true…
But Climate Counts, Too
We quickly discovered that the eastern (Hilo) side of the Big Island appeared to be the most affordable area overall. But we also realized that it is a far wetter area (130+ inches of annual rainfall in Hilo) than the western (Kailua Kona) side of the island (20+ inches of annual rainfall). Essentially, it's a rain forest.
*Note: The much more rural areas in the southern and southeastern regions of the island also appeared to offer a potentially more manageable cost of living. At least in terms of real estate prices. However, we knew that sticking to a city was the only move that made sense for us right now. We ruled out these rural areas for our initial move, but they might be perfect for you and we might end up there one of these days!*
When we stacked together the affordability issue with the desired climate issue, our search quickly narrowed almost exclusively to the Kailua Kona area. We saw rental prices that were far more affordable than Oahu and Maui overall and not terribly higher than the Hilo area.
Of course, affordability is about more than just your rent or mortgage. We also took a look at the cost of utilities, groceries, gas, etc. and discovered that overall we could expect a 20-25% increase from Texas across all of these categories combined, give or take.
For us, it clearly seemed more expensive than our current living situation in Texas (duh), but still very doable.
Population and Pace of Life
As we continued to explore this area, we also came to realize that it seemed to be a far better fit for us than Oahu when it came to the "hustle and bustle" factor. We were looking for a slower pace of life, without massive crowds and traffic jams.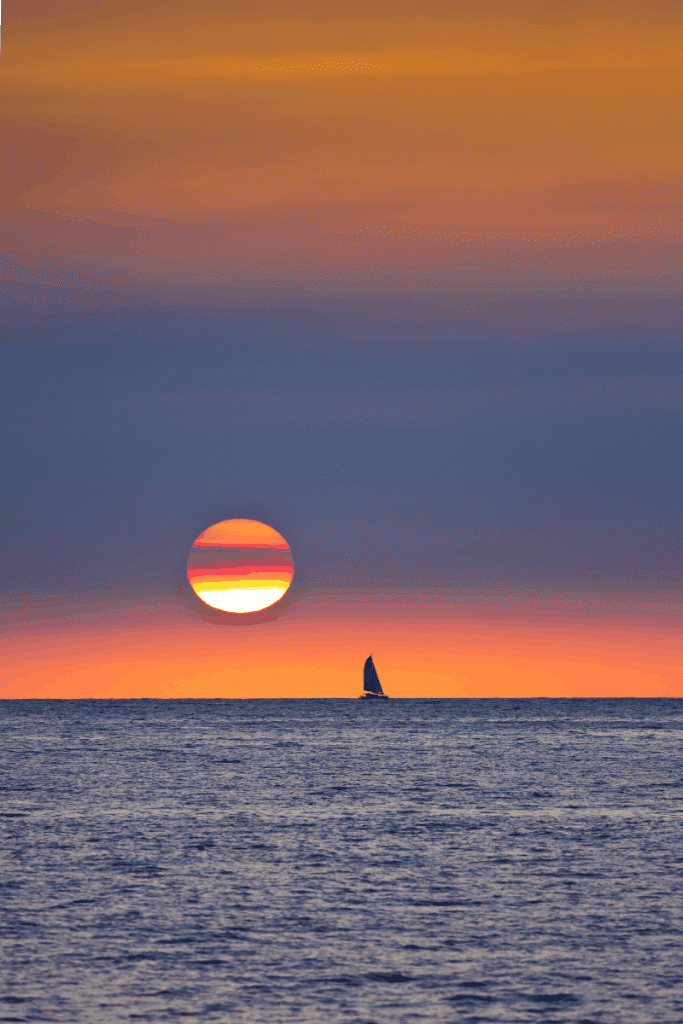 Consider these statistics (note: Big Island, Island of Hawaii and Hawaii County are used interchangeably throughout this article and all refer to the largest island in the chain):
The island of Hawaii (Hawaii County) has a population of just over 200,000 living in 4,028 square miles
The island of Oahu (Honolulu County) has a population of just under 1 million living in 597 square miles
This means the Big Island has 1/5 of the population of Oahu living in nearly seven times as much land area (sure, much of the Big Island's land is actually volcano…but still)
The population of the city of Honolulu, the largest city in the Hawaiian islands, is around 350,000.
The population of Hilo, the largest city on the Big Island, is just over 46,000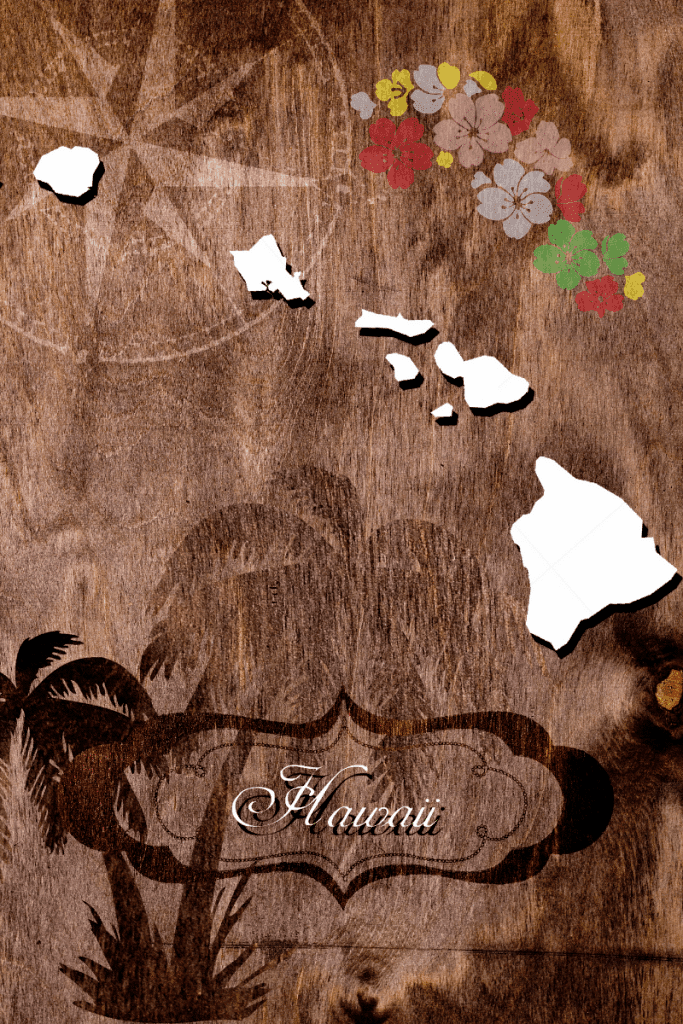 Even at a population of only about 15,000, Kailua Kona (normally referred to as simply Kona) still offers many of the conveniences and shopping options that would help make the transition easier as well (Costco, Target, Walmart, etc.). We didn't feel that we would be giving up much in the way of convenience in order to enjoy this slower pace of life we were looking for.
Variety of Landscapes and Climates to Explore
Once our search focused in on the Big Island, I began to realize just how much this 4,000 square miles of volcanic rock in the middle of the Pacific Ocean had to offer. And I started to get really excited.
For any of us who are not very familiar with the islands, it's easy to make the assumption that you will find extremely similar terrain and temperatures throughout the island chain. But nothing could be further from the truth, especially when it comes to the Big Island.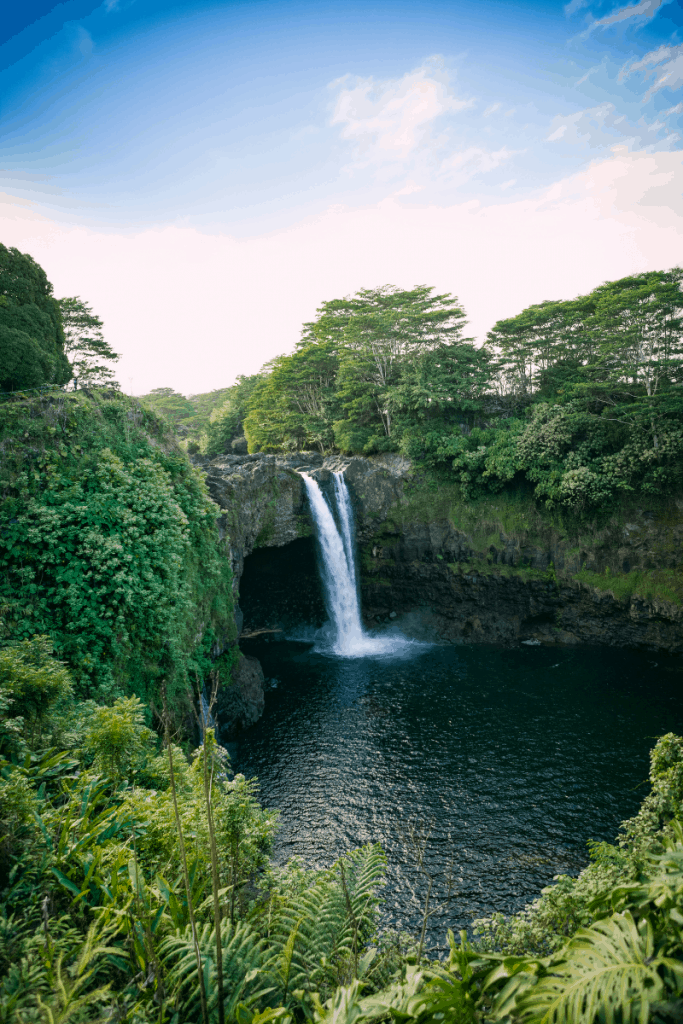 Remarkable Diversity
Consider these facts that demonstrate the incredible diversity of the Big Island:
Annual rainfall on the island ranges from about 10-15 inches (40 days per year) in the Waimea area to nearly 140 inches (270 days per year) in the Hilo area (this is a tropical rain forest)
The Big Island contains 4 out of 5 of the world's major climate zones and 8 out of the 13 sub-zones (according to the Köppen classification of zones)
The island's elevation ranges from sea level (obviously) to approximately 13,796 feet at the summit of Mauna Kea volcano (Note: about 19,500 feet of the mountain are submerged underwater, making its total height approximately 33,500 feet from the sea floor.)
The summit of Mauna Kea regularly receives snowfall in the winter months and dips below freezing many nights.
ALL of this and so much more is accessible to us within a 3-4 hour drive from Kona, and much of it even closer than that. It's truly mind-blowing when you stop to think about it!
Oh, and did I mention the national park? Yup, no joke. Hawai'i Volcanoes National Park is located in the southern region of the island and includes the Mauna Loa and Kilauea volcanoes.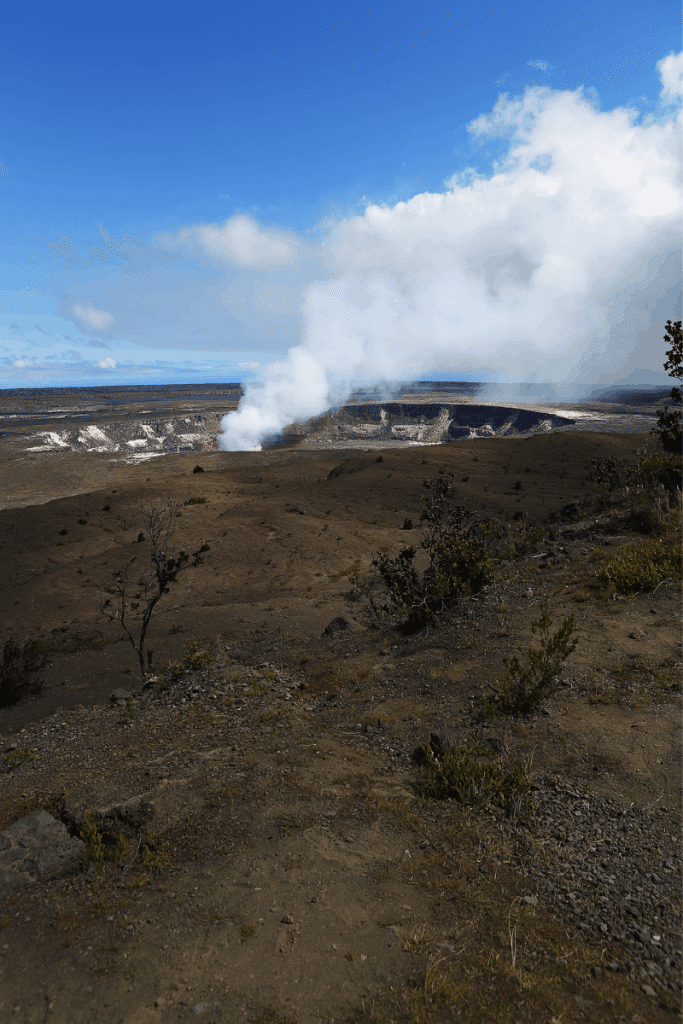 Hopefully by now, you can easily understand what drove us to choose the Big Island of Hawai'i as our home for at least the next year.
First Steps Toward a Life in Paradise
Wow, here I am 1,500 words into this post and I haven't even gotten to the details of how we made this move a reality. I really felt it was important for you to grasp the unbelievable advantages of living on this island that we discovered during our research and planning. These advantages are specific to our situation, but in all likelihood your situation is not drastically different from ours.
But now it's time to get to the "nuts and bolts" of how this move became a reality. And I want to say right up front: There are no "secrets" contained here, folks. This is just intended to give you an idea of what we prioritized for the move, how we put the pieces together in a way that worked for us, and how much it cost to pull it off.
Step 1 – A New Lease on Life
It should come as no surprise to you that a lease on a home, condo or apartment on the Big Island became our top priority once our minds were made up. After all, if we couldn't secure a place to live, nothing was moving forward.
Going into it, this felt a bit like a Catch-22: We needed that lease in place first, but we also didn't want to have to pay for two homes simultaneously while the rest of our plan (hopefully) came together over an unknown period of time.
Honestly, it was a familiar situation for us because of our experience transitioning to full-time RV life. In that scenario back in 2017, we had to make the very difficult decision to purchase a travel trailer (our first RV purchase ever) before we owned a truck to pull it, before our home was even on the market, and before SO many other pieces of the puzzle were in place. It felt backwards and it felt scary, but it was an absolute requirement to make the plan work. We simply had to take the leap and trust.
Maybe that 2017 experience helped prepare us for this move to Hawai'i in some ways. I think that's how life tends to work.
So on August 19 (which also happened to be Julie's birthday…serendipity there), we signed a one-year lease and paid a deposit (one month's rent) on a 2 bedroom, 2 bath condo in Kailua Kona, Hawai'i.
Breakdown of Condo Details and Cost
A few details here about the condo we found and the costs:
2-bed, 2-bath, 2nd floor condo, literally across the street from the ocean, with 906 sq ft of living space
Perfect view of sunsets over the water from the lanai
Laundry in unit and pool/hot tub just outside our front door
10-minute walk to a great surfing spot in the area
5-minute drive (2 miles) to a pristine beach with abundant sand and surf to enjoy (not to mention sea turtles!)
5-15 minute drive to all the conveniences and amenities we could need
Deposit: $1,950
The lease originally began on October 1, when we would be required to start paying rent, even though we did not plan to arrive until early November. We felt it was a relatively small price to pay to secure a place that felt like a perfect fit at a very reasonable monthly cost.
However, the current tenants wanted to stay an extra month. The lease was amended to begin Nov. 1, just a day before we arrived. It couldn't have worked out better!
How does this compare with what we were paying in the suburbs of Austin, Texas? It was about a 30% increase in rent coupled with the loss of about 25% of our living area…and our garage.
It helped us quite a bit, however, to have offloaded our most expensive vehicle before moving. In addition, we discovered that auto insurance for us was FAR less expensive on the Big Island than what we had been paying in Texas. Even though Texas rates are already among the lowest in the nation, according to the insurance representative I spoke with, we saved an additional 60% on our rates with the move to Kona. Yes, please!
And considering the fact that we were arriving with only our suitcases (less space needed for "stuff") and we had a view of the sunsets over the ocean from our lanai and an 8-minute walk to the beach, it seemed like a very reasonable trade-off.
Step 2 – To Ship or Not to Ship (A Vehicle)
Shipping a vehicle to Hawaii is not cheap. Not a big surprise there.
When I started getting quotes from shipping companies, I still wasn't positive that shipping one of our cars was the best option for us. I figured we could always sell the vehicles in Texas then purchase something when we got to Hawaii, so I had to weigh that option against the not-insignificant cost of shipping one there.
Crunching the Data and Making a Choice
Here's a rundown of the quotes we were given for a couple of different shipping scenarios and our decision-making process:
If we chose to ship the car from Austin, TX to Hilo, HI (closest port to Kona), the cost would be $2,600-$2,800.
If we chose to drive the car to Los Angeles instead and ship it from there (port of Long Beach), the cost would be $1,650-$1,950.
The stress of buying a new vehicle right away in this new location did not appeal to us very much. (Not to mention the higher prices of vehicles overall in Hawaii.)
Our son had an "affordable" car that he no longer needed and wanted to sell; we ended up selling our two cars and buying his car (much lower value) to ship to Hawaii with us.
Kona Car Guy came highly recommended in the Facebook groups we had joined, and they were also the least expensive option to ship from Long Beach ($1,650).
Since I have a sister that lives only about an hour from the port of Long Beach, we could make the drive from Austin and stay with my sister while we allowed the car to get a little bit ahead of us (shipping out before our flight to Kona).
About two weeks after signing our lease, we paid the $1,650 up front to ship our vehicle to Hawaii.
Now, you might look at this whole scenario and think, "I would have done that completely differently than you did". Hey, that's cool. Lots of people already think we're kind of weird, so that's nothing new. I just want you to see the pieces of the puzzle so you can get an idea of what decisions you will face on your journey.
Step 3 – Book That Flight!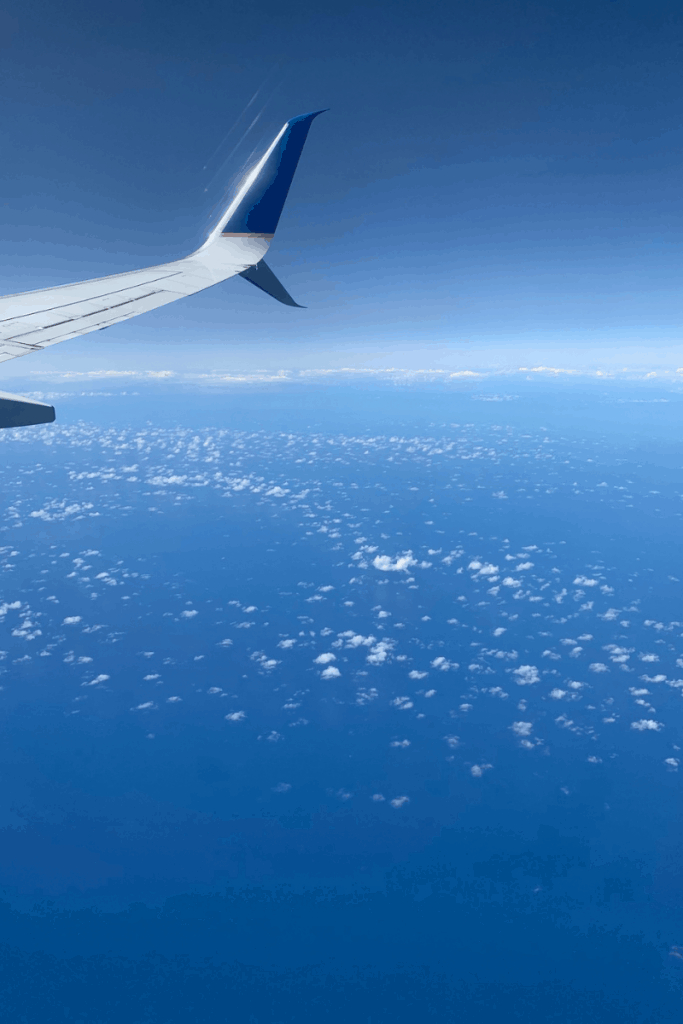 Okay, so we had a place to live (available Nov 1)….check.
We had a date to ship our vehicle from Long Beach, CA (Oct 27)….check.
We knew we wanted our vehicle to get a head start on us, so we wanted to fly out in early November if possible. That would give us about a week to spend with my sister as well before heading off to the middle of the Pacific Ocean.
So we originally booked a flight on Nov 1 flying out of Los Angeles with Delta Airlines. Then Hawaii started their "travel pre-testing program" for COVID on October 15. United Airlines was offering an Hawaii-approved testing option (with 15-min results) for passengers flying to Hawaii…but only from the San Francisco airport.
We felt like that testing option would make the process go as smoothly as possible, instead of having to coordinate testing in the community and hope that we got results in time for our flight. (Otherwise we would be required to quarantine in Kona while we waited and would not be allowed to rent a car until the results came in. Kind of messy…) So we requested a refund from Delta and booked our United flight out of San Francisco for Nov 2.
Now we had everything figured out and it would all go just as smooth as butter. Or not.
Step 4 – Navigate the COVID Testing Requirements (oh my)
Before I jump into our personal experience with testing, I want to provide some helpful websites that will be crucial in navigating the "COVID testing gauntlet" to enter the state of Hawai'i. But be aware that the situation is still very fluid and changes are happening frequently. Also, be aware that each island is its own county with its own mayor, and each mayor can make decisions specific to their county outside of the statewide guidance from the governor. So pay close attention to your island/county and their specific emergency declarations.
Here are some sites, some for the state and some for the island/county of Hawai'i, that you will find helpful:
Honestly, I can't tell you how many hours I spent on these sites in the weeks leading up to our move. Between my wife and I, the time probably amounted to a hefty part-time job!
My best advice, is to start the process of gathering information and taking any steps possible as early as you can. The more time you have to absorb all of the info, the smoother your move is likely to go.
The Testing Gauntlet
When we decided to change airlines and fly with United because of the convenience factor, we missed the fine print on the testing option they were offering at the airport. We naively assumed it was "complimentary" to help their passengers streamline the process. That was not the case.
No, as a matter of fact, it ended up being the most expensive testing option we had come across in all of our research: $250 per person!
Not ideal. But hey, we were willing to pay it if it made all of this come together and got us there safely without having to quarantine for 14 days upon arrival.
Much Easier Said Than Done
First, however, we had to find a way to get ourselves actually scheduled for said test. The instructions from United seemed pretty straightforward ("Go to this website and make an appointment…"), but the reality was far more challenging.
After checking the website repeatedly (dozens of times) in the week leading up to our flight, the most common result was seeing a message saying, "No appointments available". When there were appointments available, they were only for same day! Absolutely no opportunity to book an appointment ahead of time for our travel day out of San Francisco.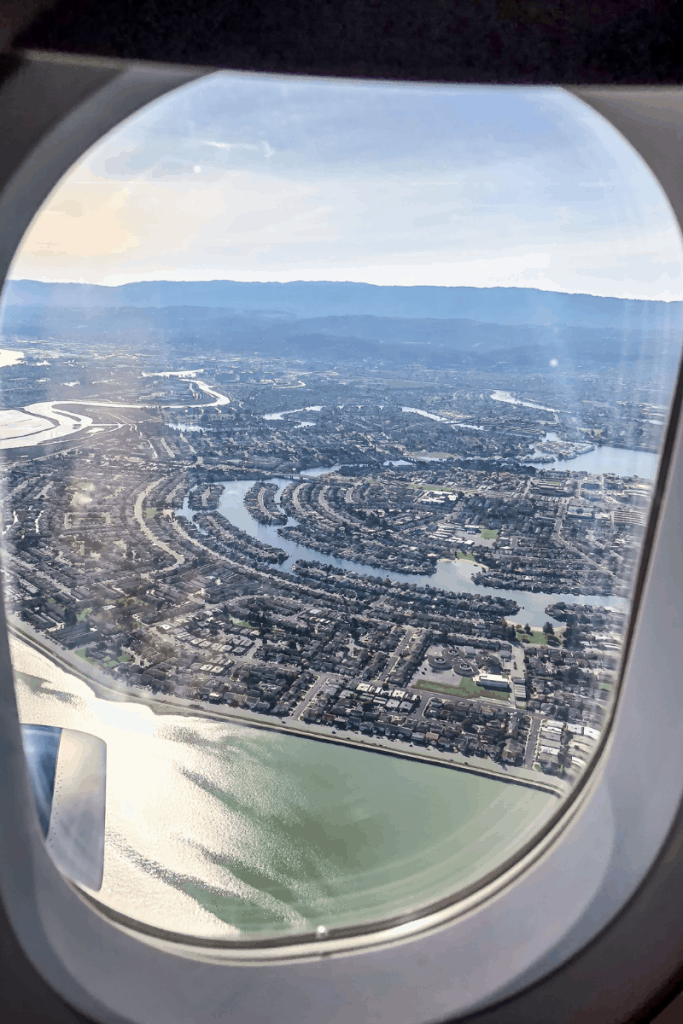 Calls to the airline (at least three of them) offered no further help or hope. Representatives were largely uninformed about anything related to the testing being performed by a third-party vendor. And trying to contact the testing organization directly proved no more successful.
Keep in mind that we were in the Los Angeles area with my sister at this point, a five-hour drive from the San Francisco airport. We were not planning to drive up to San Francisco until the day before our flight, so our options were very limited and we didn't see a clear path forward.
Drive Now, Figure Out the Rest Later
When our travel day arrived, we really had no choice: We got our rental car and hit the road for San Francisco…just hoping this would come together somehow. This was not how we envisioned this process going, but it's all we had.
On the five hour drive up to San Francisco, Julie spent most of the time on her phone and on the testing website just refreshing it over and over again and hoping that testing times would become available.
Finally, about two hours from the airport, she got a testing time! Sure, we were probably going to arrive a little bit late for it, but it was a whole lot better than absolutely nothing.
And in the end, it all worked out. We paid our $750 and got our test results within about 15 minutes…even though the stress of it took about a year off of my life.
The moral of the story is this: If I had to do it all over again, I would probably have gotten tested ahead of time (in Los Angeles) and hoped for timely results. That option would have been less expensive and less stressful than the option we chose.
What Other Questions Have I Not Answered About Moving to Hawaii?
Since all of our situations are different, I'm sure I haven't answered every single question you have about the details of moving to Hawaii. I'm not that good.
But I certainly hope this has given you a good starting point if you are eyeing a move to Hawaii. If you do have any other questions, drop them in a comment below and I will do my best to answer…you know, now that I LIVE HERE and am obviously an expert on everything islandish. 🙂
Not everything is perfect in this paradise, but it's close enough for my tastes at least. That'll do the trick for now. Aloha!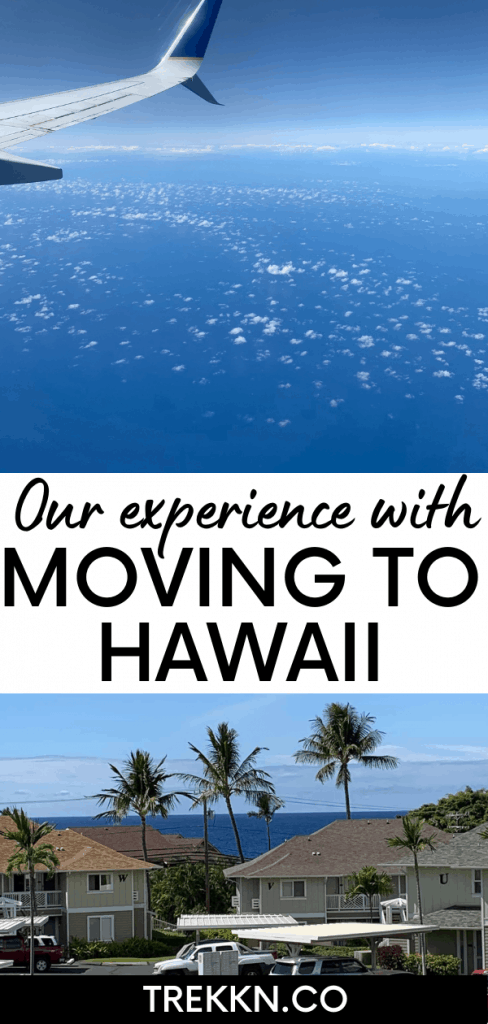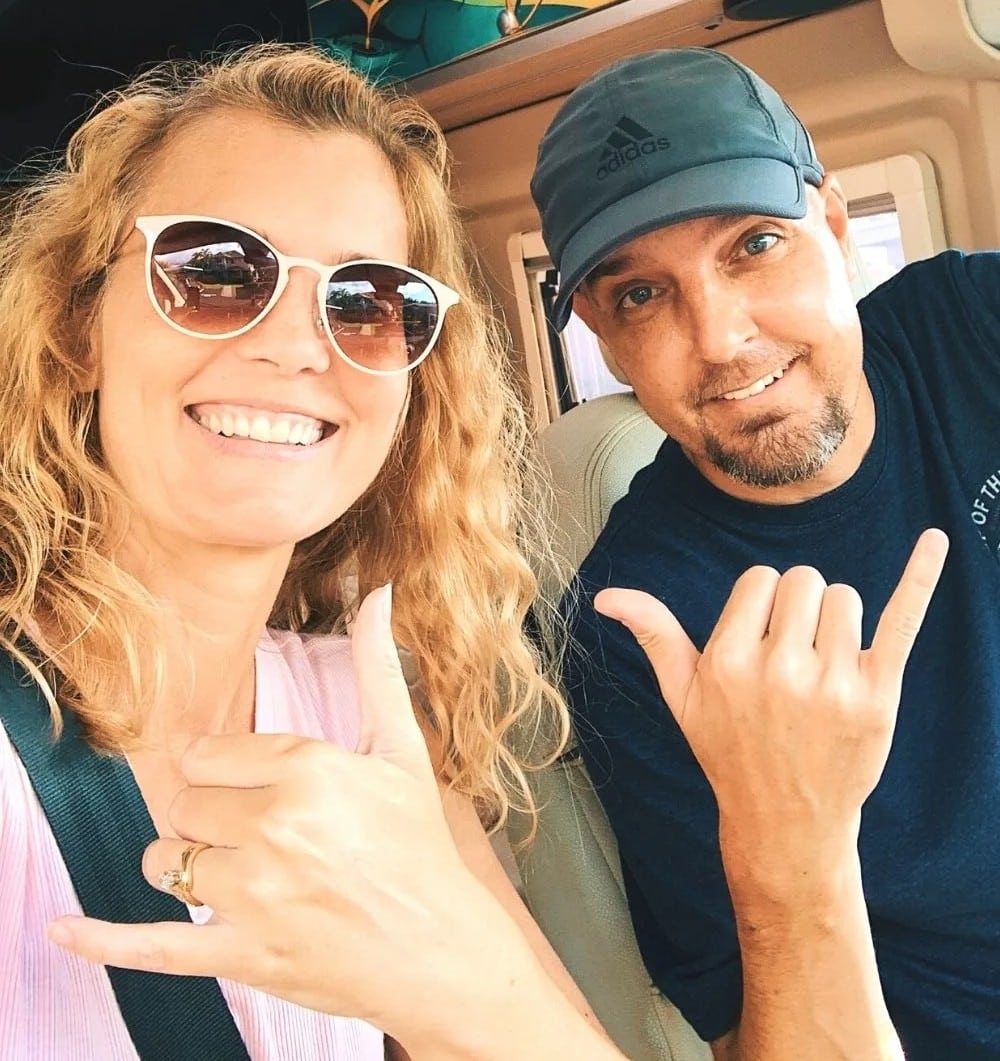 Todd Bonner loves a competitive game of table tennis, a breathtaking hike and simply exploring new places. He spends most of his time sharing information about RV travel and safety, RV accessories and tips, and the National Parks he has visited and still desperately craves. When he's not busy working on TREKKN, you will often find him staring at pictures of Glacier National Park (probably his favorite spot on earth) or creating new products for Clever Camper Company.