5+ Reasons Fall is the Best Time to Visit Jackson Hole, Wyoming

Are you looking for the best time to visit Jackson Hole, Wyoming? After making a trip to this destination in both the summer and the fall, we have the scoop on when to visit and what to do once you're there.
Visiting Jackson Hole, WY in the Fall
Before I get into all the reasons to visit Jackon Hole in the fall, let me preface it by saying summer is quite amazing as well. We made a stop there in July and had such an amazing time. It was beautiful, the weather wasn't too hot for us Texans and we found so many fun things to do.
Like the Alpine Slide and Cowboy Coaster.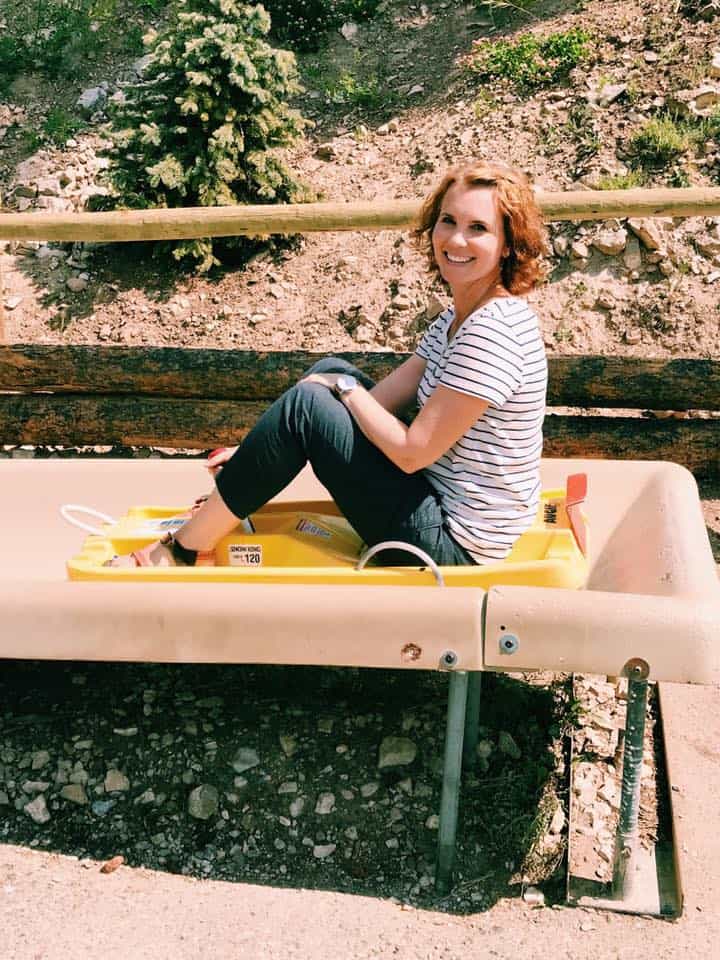 But. It was busy. Very, very busy.
Without a doubt, we agree you should try to plan a visit to Jackson Hole, Wyoming in the fall. Here's why:
#1 Fewer Crowds Than Winter & Summer
As I mentioned, the summer crowds were pretty intense and my guess is winter is just the same. From walking around town trying to navigate the crowds to having to stay at an RV park an hour from Grand Teton National Park, everything was super busy.
Our visit in September was a completely different experience. We were able to find a campground in the park with no reservations. (Although we were turned away at one RV park because they were full.)
Walking around town was so nice because the crowds were minimal. Finding a place to eat was also easy.
We recommend Hand Fire Pizza: Great wine and beer selection and delicious pizza made before your eyes in the open kitchen.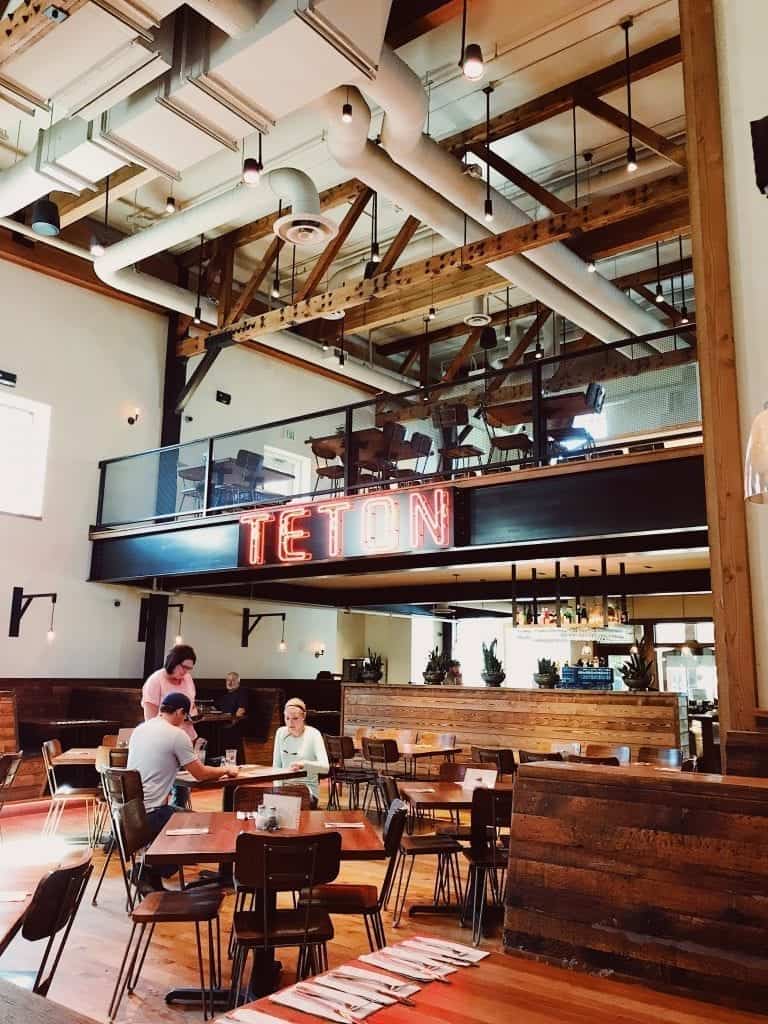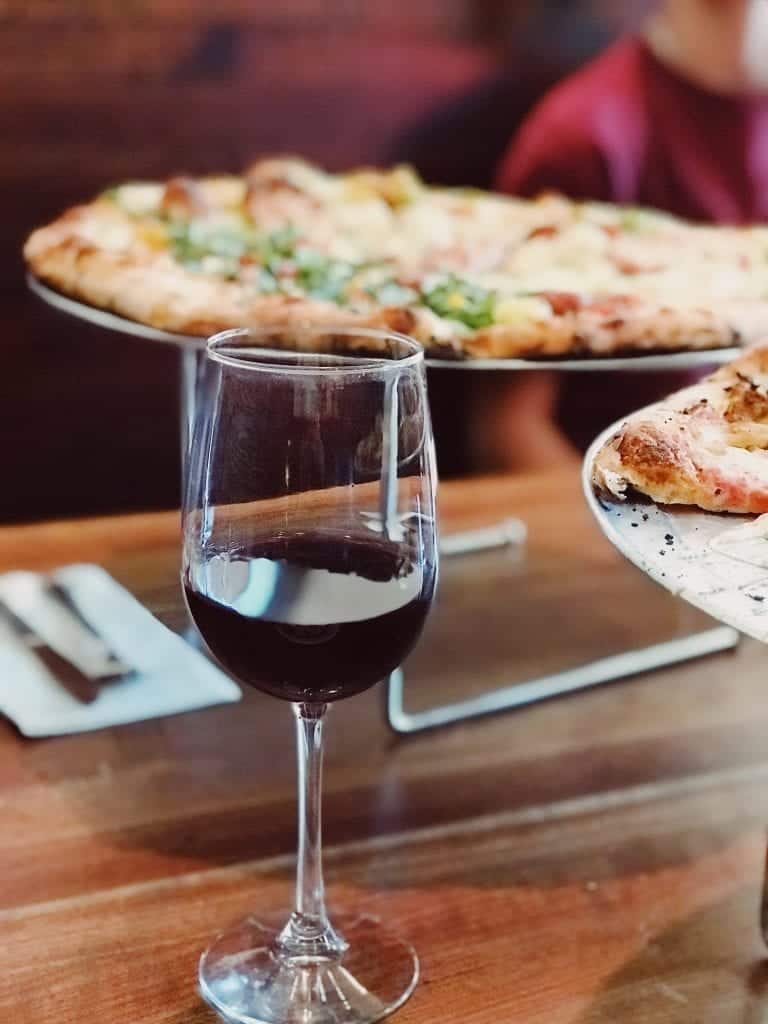 And traffic wasn't near as bad as the summer, making it easy to find a parking space and navigate our way around town in a big truck.
#2 The Gorgeous Fall Foliage
Oh, the fall foliage. I can't express in words how beautiful it was in Grand Teton National Park. Maybe a picture will help…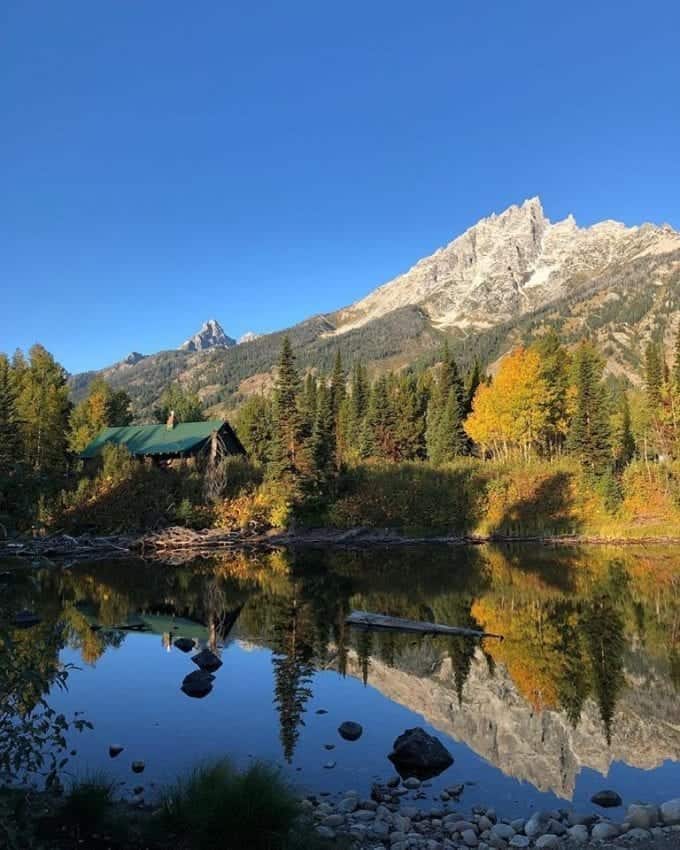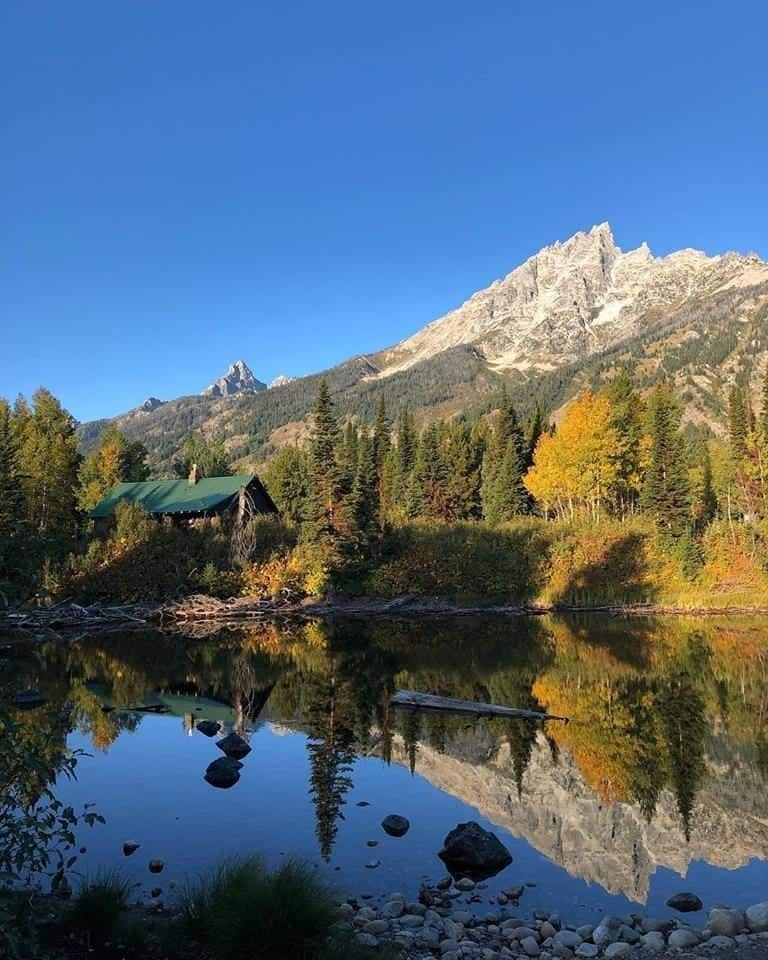 Amazing, right?
The guys woke up several times at sunrise to grab some pictures of the sun hitting the tips of the Tetons and the fall foliage. I joined them once (I'm not a morning person) and was actually happy I woke up that early. As we quickly found out, this time of the day was a photographer's paradise.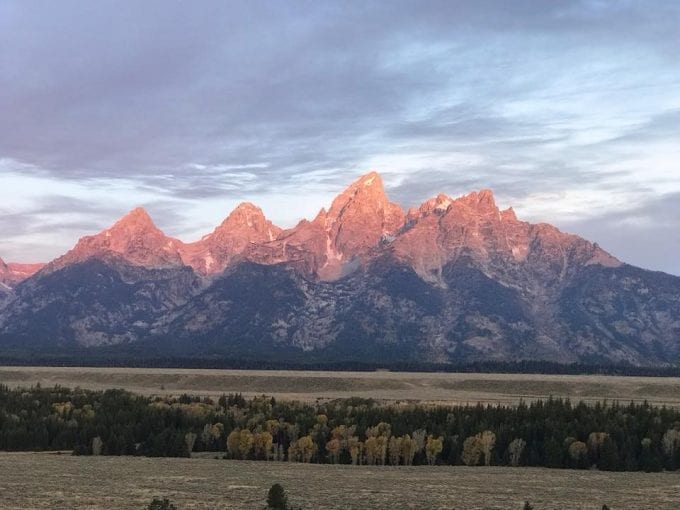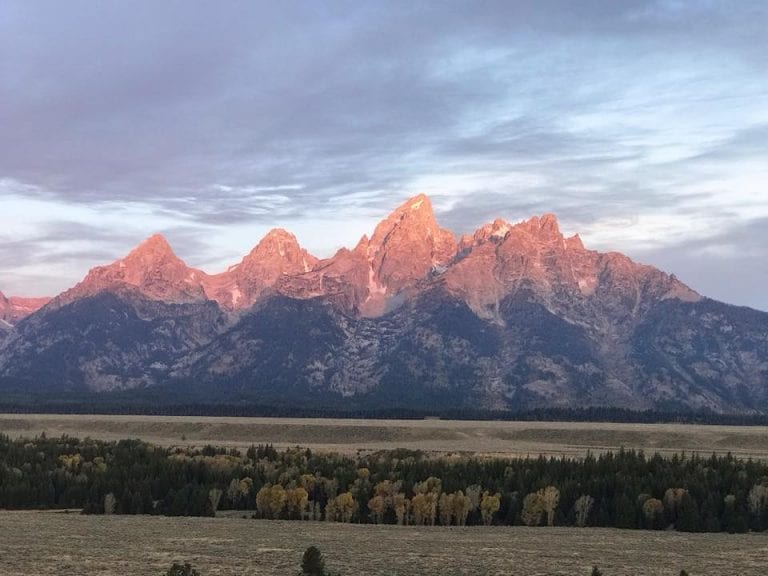 This spot with the reflection of the mountain was particularly popular.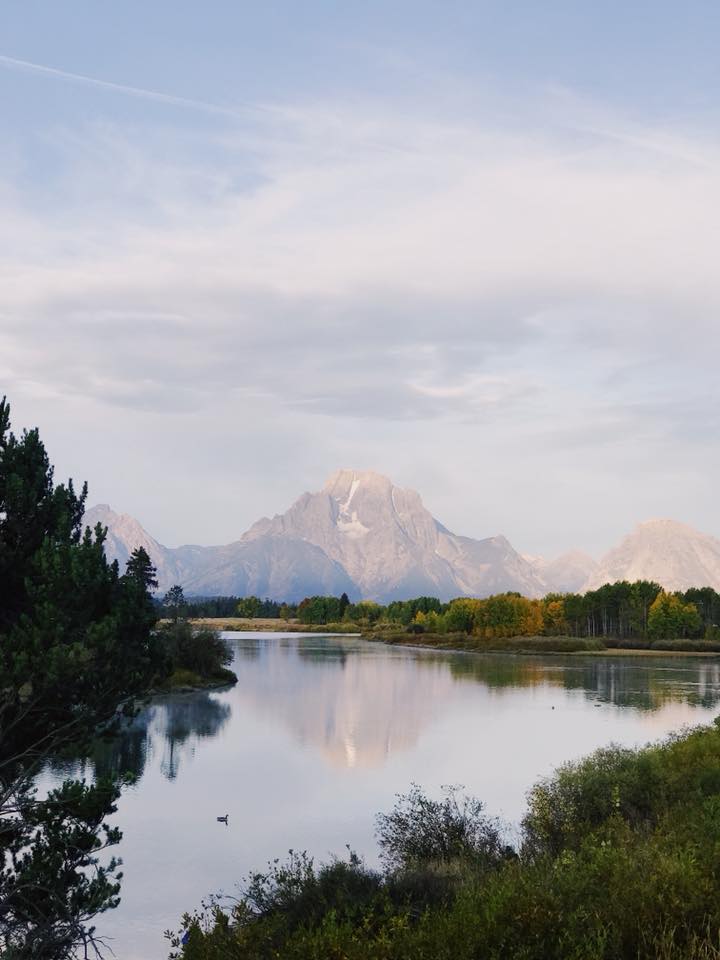 But whether you get up at the crack of dawn, head out in the middle of the day or stay out for sunset, there are plenty of opportunities to enjoy and photograph this area in the fall.
#3 The Cooler Temperatures
As we were walking around Jackson in September, we kept saying how perfect the temps were. With highs in the low 70s, it was just the right temp to walk around their downtown area for some shopping, sightseeing and climbing on their very cool outdoor rock wall.
You'll find this wall and others at Teton Boulder Park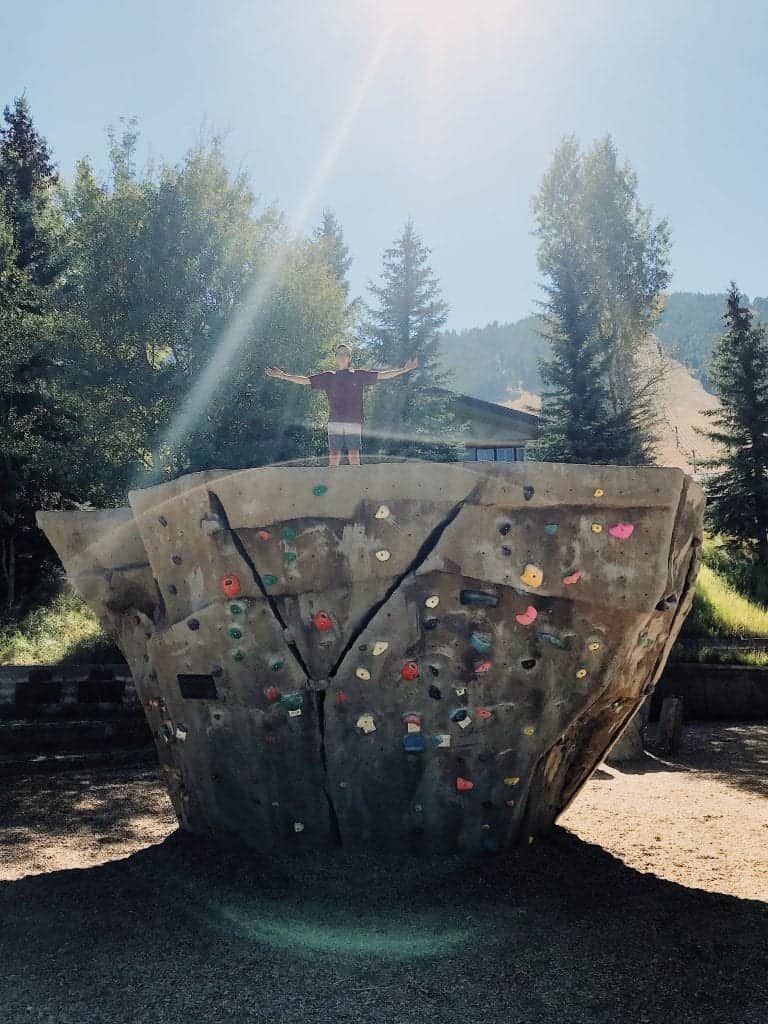 It did get down into the 30s at night and although we were in an RV, we stayed nice and toasty warm. It was actually quite enjoyable to walk outside in the morning and breathe in the cool, crisp air.
#4 Wildlife is Everywhere
Wildlife was everywhere during our visit in September. From deer, elk and a moose the guys encountered on the trail, we were ecstatic at how much wildlife we saw.
The deer, elk, and moose are in their breeding season, so they make their way down to where park visitors can get a good view. While we didn't see any bear, the campground told us to be very careful because they had a mom and her cubs walk right past the office a few days before we arrived. Bears tend to frequent these areas looking for food before winter arrives.
Several times we were sitting in our RV with the windows open and we could hear the elk calls. Talk about a magical experience.
#5 The Fall Activities Offered By Hotels
Teton Mountain Lodge & Spa and Hotel Terra Jackson Hole are both located slopeside to Jackson Hole Mountain Resort. Both of these resorts are popular winter destinations and for good reason. Just look at them surrounded by snow.
Teton Mountain Lodge & Spa in the winter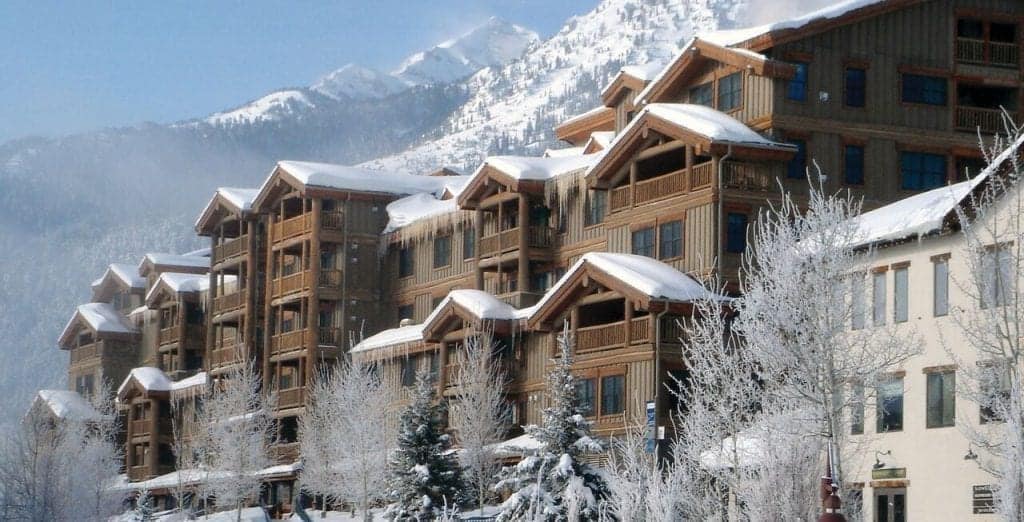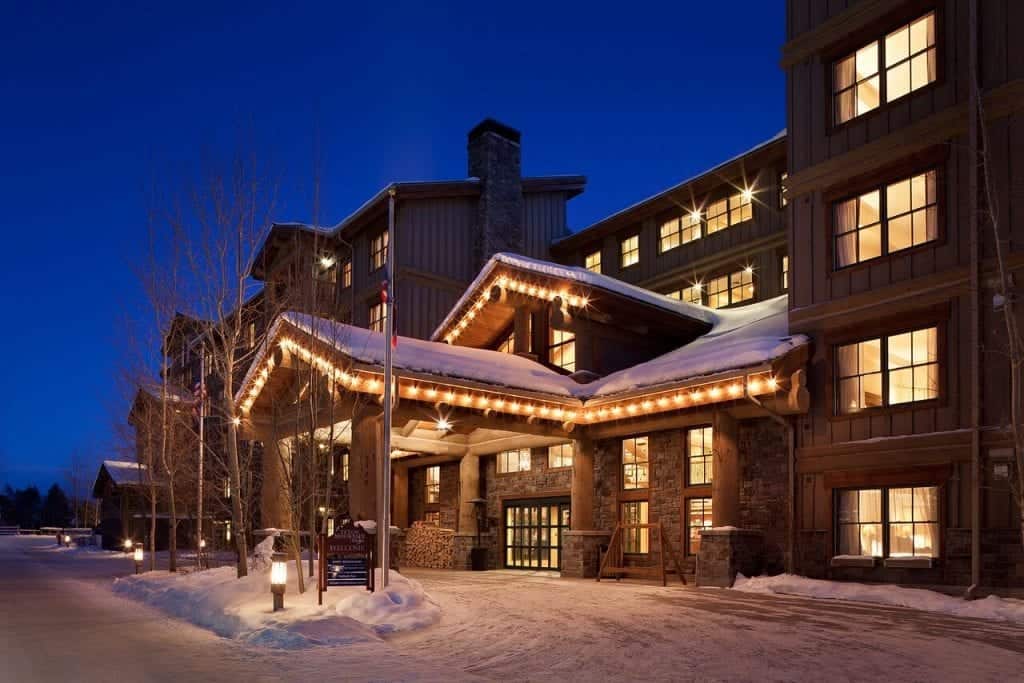 Hotel Terra in the winter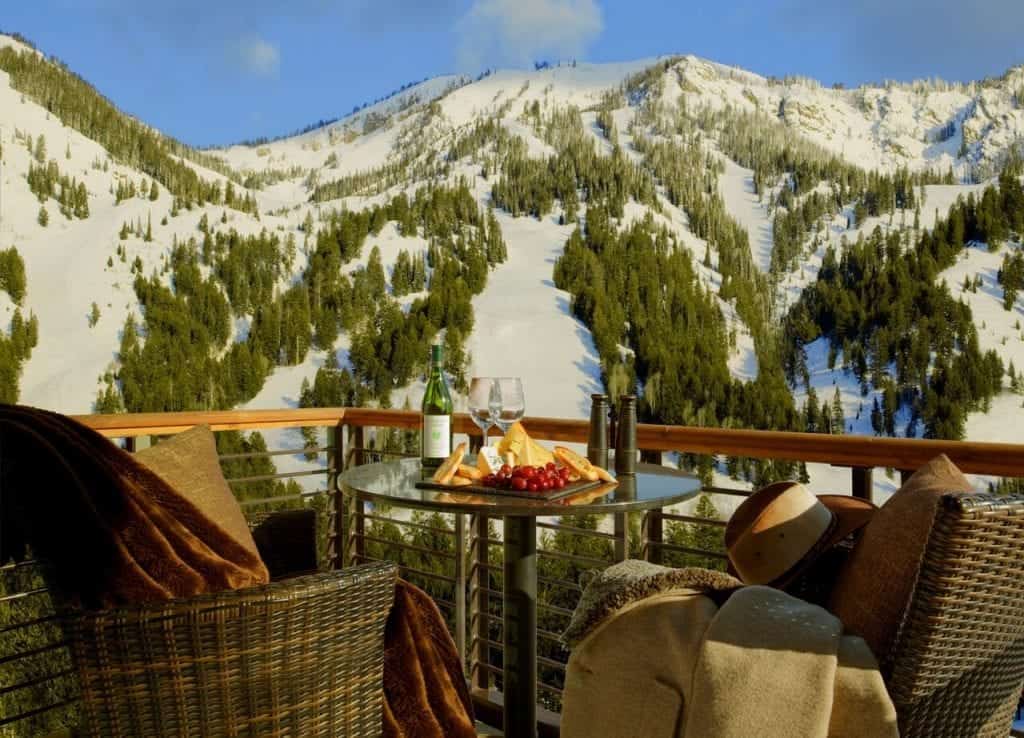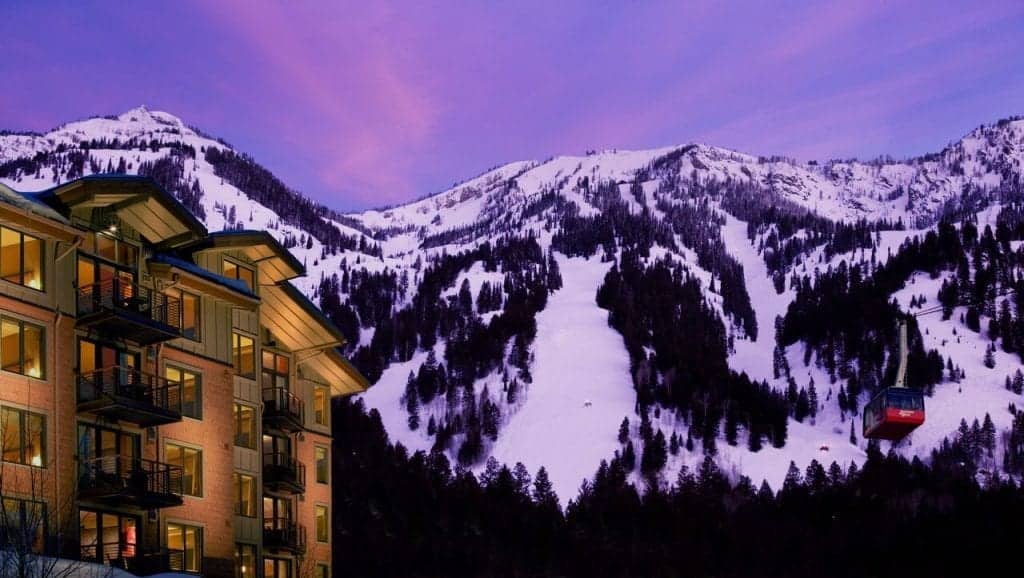 Images courtesy of: Hotel Terra and Teton Mountain Lodge & Spa
But they're also the perfect place to stay come the fall season. Here's a sampling of their fall activities:
Wildlife tours
Hiking
Mountain biking
Hot air balloon rides
Paragliding
Horseback riding
Golfing
Rafting
Kayaking
Watersports
Some of the world's best trout fishing and fly-fishing
As you can see, there are plenty of things to do for adventure seekers and outdoor enthusiasts.
If you're flying to Jackson Hole, Wyoming, be sure to check on their flight deals, including 11 daily non-stop flights + deals at each of the hotels: Hotel Terra Vacation Packages & Offers and Teton Mountain Lodge Packages & Offers.
#6 BONUS: It's the Perfect Time to RV in This Location
If you don't want to stay at a hotel, but would rather try out RVing in Jackson Hole Wyoming, consider renting an RV with Outdoorsy.
We've personally RV'd in this location twice – once in the summer and once in the fall. Our summer stay was at Longhorn Ranch RV Resort and our fall stay was at Colter Bay RV Park.
While we have great memories of both times, our fall stay was amazing. Between the perfect weather, lower crowd numbers and abundant wildlife, there was so much to love.
You can truly give your family a unique experience by renting an RV in Jackson Hole, WY. Here's how to do it:
Rent an RV with Outdoorsy in advance; choose an RV owner who will deliver the RV to your campsite
Drive or fly into the area
Meet the RV owner at the campsite
Live the RV life and have a blast!
Sound good?
Here are a few RV rentals that caught our eye.
2014 Mercedes-Benz Sprinter Motorhome Class B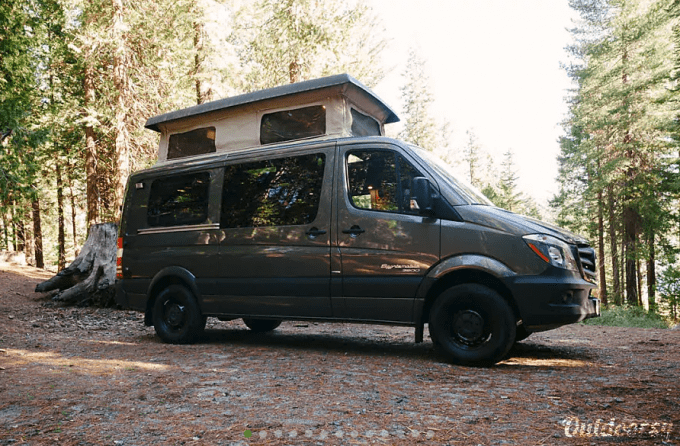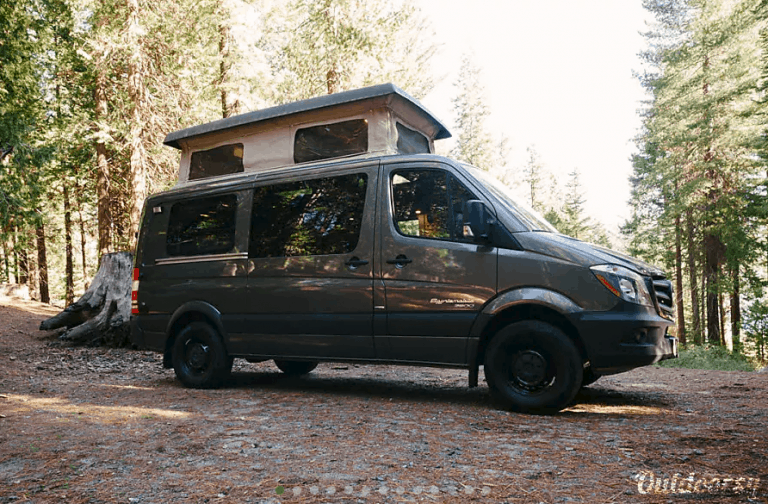 About this Camper Van Rental: "This luxury vehicle is the perfect way to see and experience our National Parks! Sleeps 4 comfortably and offers 5 seatbelts."
2013 Adventurer 23DS Motorhome Class C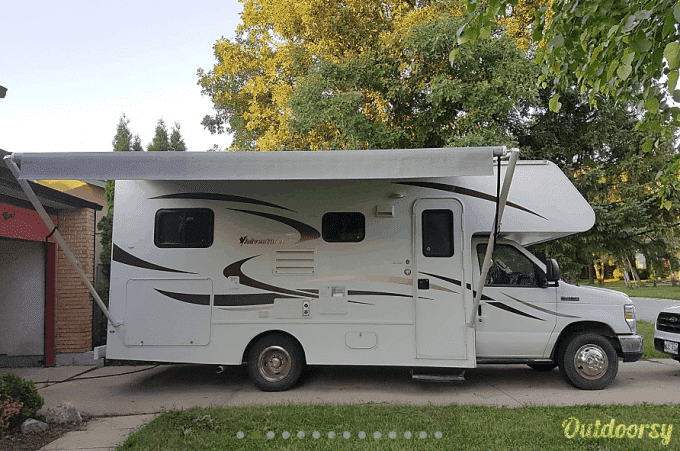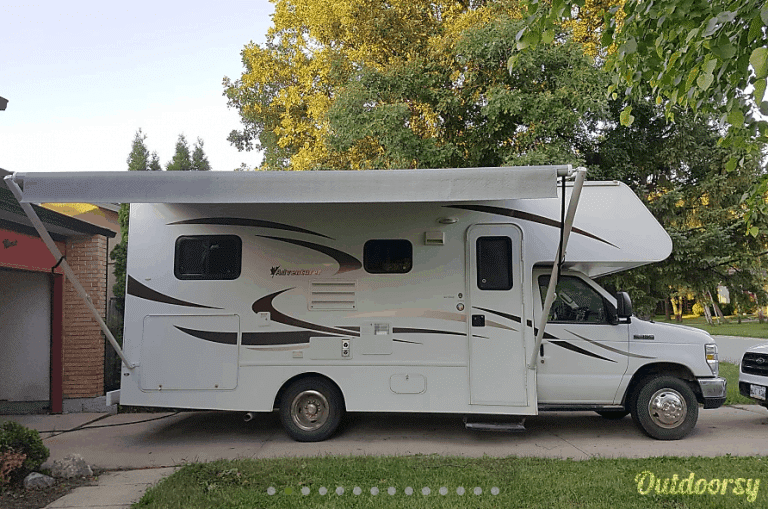 About this Motorhome Rental: "Camping with little ones couldn't be easier. Removable baby gate installed across rear bed to make a safe play/sleep area. Dinette seats haves two LATCH car seat adapters and the dinette table has been modified for car seat placement."
2018 Jayco Baja Travel Trailer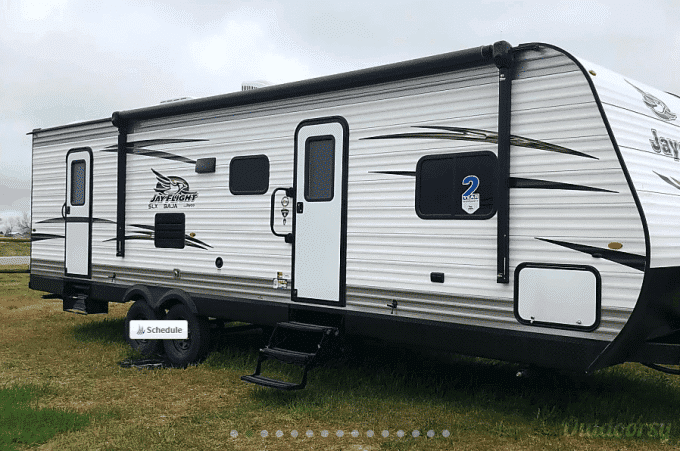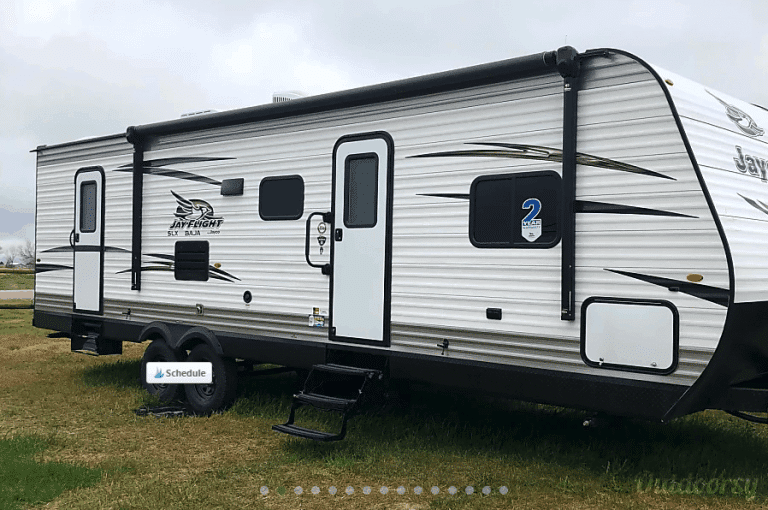 About this travel trailer rental: "Brand new 2018 Jayco Travel Trailer 28′ of living space with slide out gives you plenty of room. The queen bed and double bunk beds come with linens. The couch and dining table both fold out into nice size beds."
Search for RV rentals in Jackson Hole, WY below.
Have I convinced you to at least start doing some research on a visit to Jackson Hole Wyoming and Grand Teton National Park in the fall? I hope so. You won't be disappointed in your experience!
PIN THIS TO SAVE FOR LATER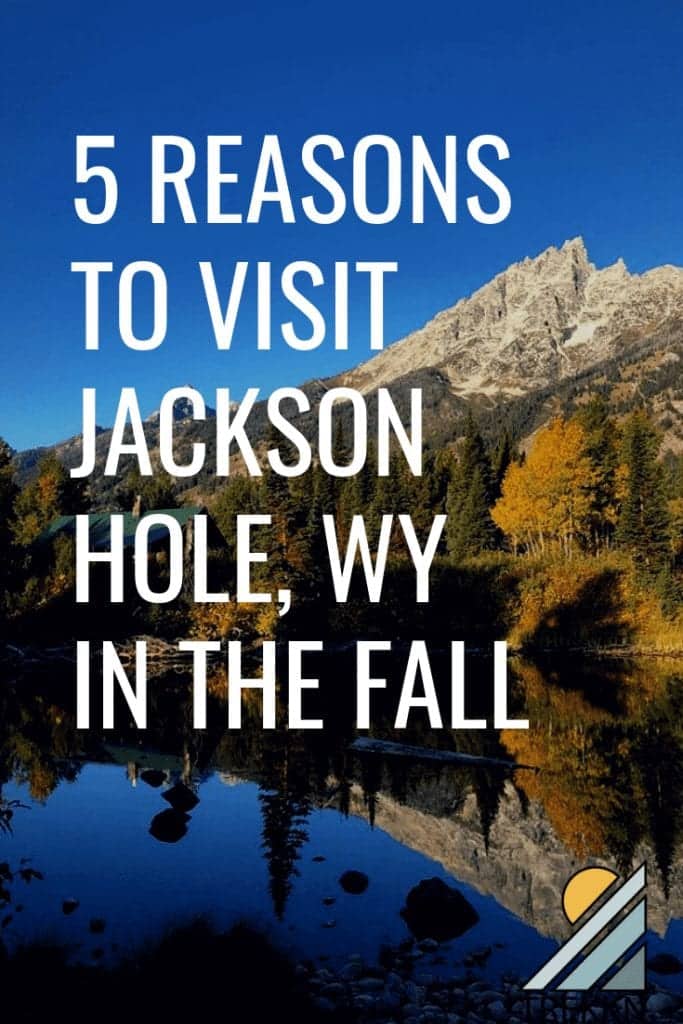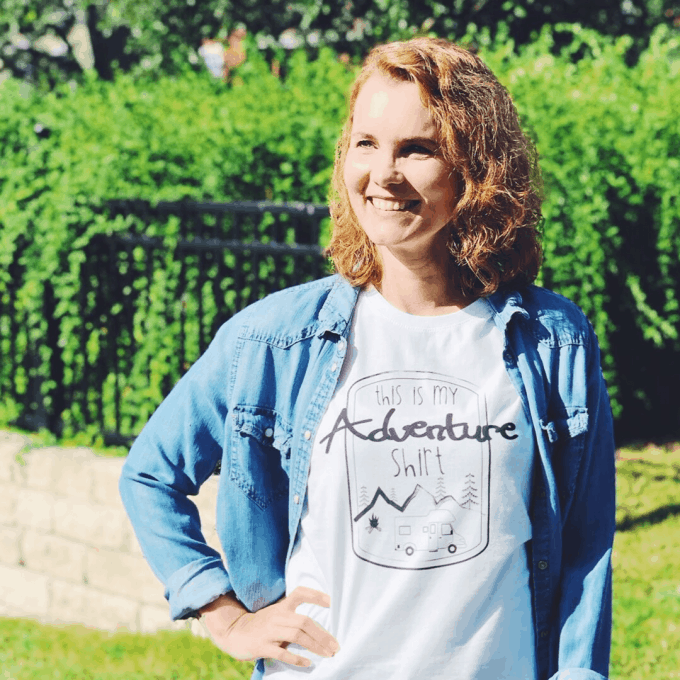 Julie specializes in helping you whip up delicious meals in your tiny RV kitchen, as well as RV organization tips and helping fellow RVers make their RV feel like home. Her favorite RVing spot is in Banff National Park in Canada where yes, the water really is that blue and the people really are that nice.