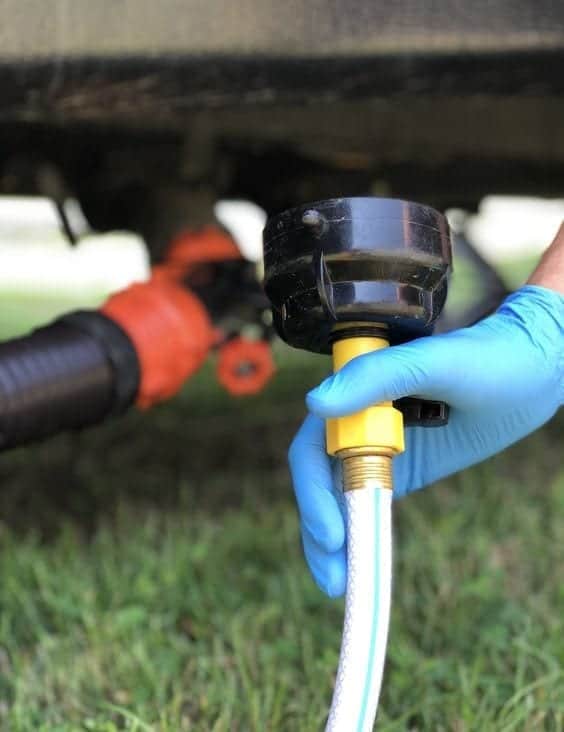 So you've purchased your RV, now what? It's time to find the best RV sewer hose and sewer accessories on the market. This is one of the most important purchases and decisions you'll make when it comes to RV life.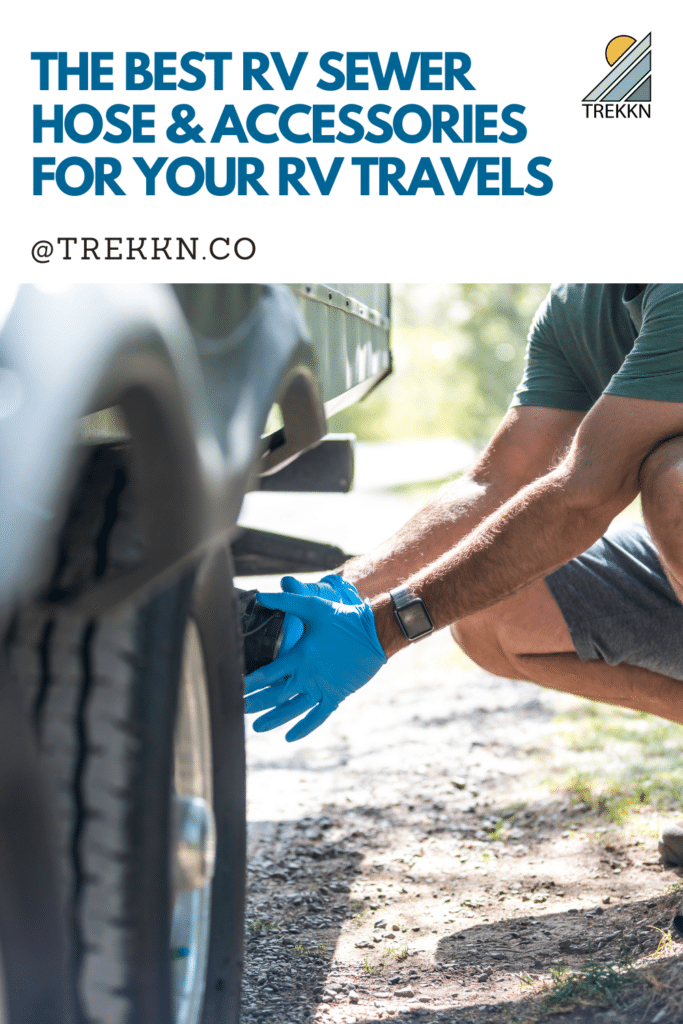 Why a High-Quality RV Sewer Hose Matters
If there's one thing that my wife was more concerned about than anything else as we planned to hit the road full-time in our brand new travel trailer, it was this:
POOP.
Yup, she was terrified. The thought of all of that RV black tank waste potentially spilling forth in a horrific brown accident kept her up at night.
Since she was scared, well, I was scared also. I couldn't allow a scenario to develop that would justify her fecal fears.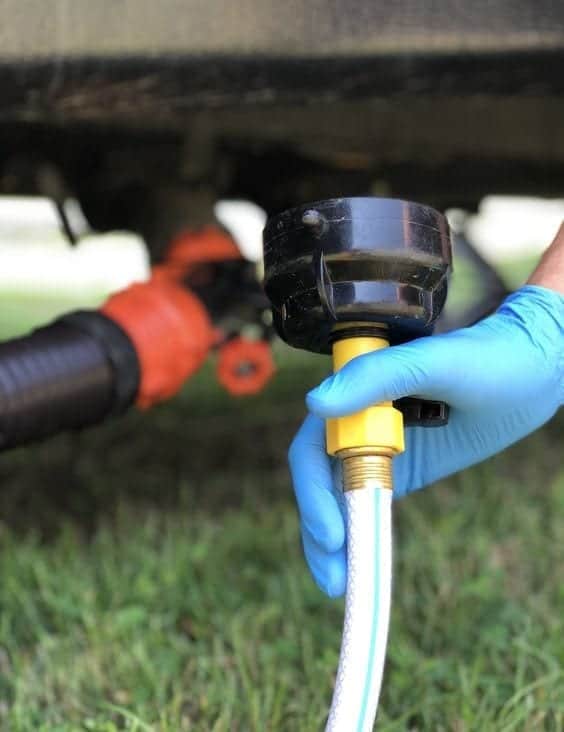 The first step? Education on the proper steps to follow and safety measures to implement in order to avoid a dookie disaster.
But education only goes so far. If you are dealing with a low quality, subpar RV sewer hose or sewer components, all the education in the world won't help you out.
And so, I was determined to find the best RV Sewer Hose on the market along with all of the RV sewer accessories that would give us (her) some peace of mind.
And after 17 months as full-time RVers, I can say that I have first-hand knowledge about how to keep your family safe from a freaky fecal flow. It's time I share that valuable knowledge with you.
There are obvious reasons I don't need to go into on why a high-quality RV sewer hose can make all the difference in your RV camping experience. Instead of covering those reasons, let's just dive into our ultimate buying guide!
Ultimate Buying Guide for the Best RV Sewer Hose & Accessories (2022)
In another post that covered the best water, sewer and electric accessories you actually need, I did obviously discuss the best RV sewer hose and other sewer accessories that I had found to be the most durable and helpful.
But here I really want to go more in-depth on the RV sewer hose and accessories themselves and let you know what you should be looking for and what you should absolutely be willing to spend a little extra money on up front.
A little money now could save you, an RV owner, a lot of mess later, my friend. Believe me, you don't want to deal with that mess. A quality sewer hose is important for so many reasons.
Not Many Players in the RV Sewer Hose Game
If you jump over to Amazon and search for an RV Sewer Hose you will quickly discover that there are precious few brands to choose from.
Leading the way with the most options by far is Camco, a brand synonymous with RVs. Thetford and Valterra products are also in the mix, but you can easily see just by the sheer number of reviews for each brand that Camco is the market leader by a long stretch.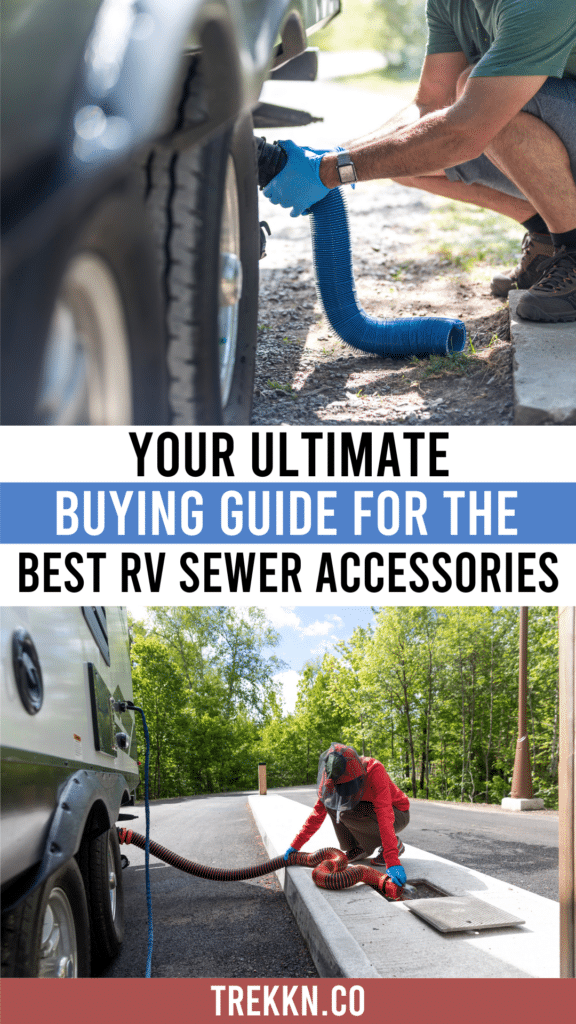 Here is my first-hand experience with RV sewer hoses and accessories…
Truthfully, I have only used one of these brands, and that brand is Camco. Camco's RhinoFLEX line appears to be the most popular and most highly reviewed, and that is the product that served me very well during our full-time RV adventure.
Camco RhinoFLEX 20ft RV sewer hose kit was the first and only RV sewer hose purchase that I had to make for our 17 months of travel.
Considering how much use and abuse that hose endured during that short period of time, with us moving on average more than once per week, you can see why I am pleased and can highly recommend it to you.
I can vouch first hand that it's a good option, features durable construction, and didn't take much space. As far as storage options, what I personally did was store all of the sewer supplies in a plastic tote in the bed of my truck.
It was an easy storage option and kept the sewer accessories away from everything else. I also stored latex gloves in this container that I used while attaching everything and dumping.
It lasted a long time and was heavy-duty enough to be put through quite a bit on our travels. It even stood the test of time through extreme temperatures when we decided RVing in Utah and Colorado was a good idea.
Best RV Sewer Hose Kit – Camco Rhino FLEX RV Sewer Hose – 20-Foot
Kit includes: Two 10 foot Rhino FLEX sewer hoses with pre-attached bayonet and lug fittings, a transparent elbow with 4 in 1 adapter, and four storage caps with a secure connection
Fits a variety of dump station pipes: The transparent elbow connects to the 4 in 1 adapter, which fits 3-inch slips or 3 inches, 3 1/2 inch and 4 inches threaded dump station pipes
More details on this kit here
And let me just say that when it comes to the different lengths of the sewer hose you should consider, I would strongly recommend a 20-foot option as a minimum. The 10-foot hoses would not have done me a lot of good.
With all of the places that we have visited, that 20-foot option has worked in every single scenario we have encountered. (It's been really close a couple of times, however.)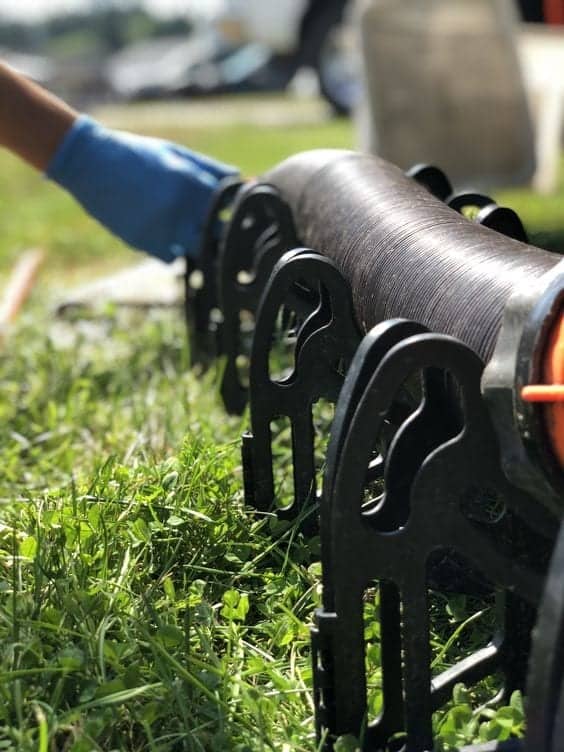 If you decide later that having a 30-foot RV sewer hose would be a better option, all you have to do is purchase another 10 foot hose section. Very simple fix.
You may not really WANT to see the RV black tank contents, but…
Look, nobody should really enjoy looking at the waste coming out of your RV holding tanks while at the dump station or RV park. That would just be weird because it's not pretty.
But the fact is that having a clear elbow connector at the RV connection point is actually a good idea. Here's why:
When you are performing a blank tank flush, which should be done during each RV tank dump, you need to be able to see when the water is flowing clear out of the tank.
This will let you know that the flush is completed, or as close as you can get to it. If you still see tons of waste and debris coming out, you know you need to keep going.
Camco Rhino Blaster Sewer Tank Rinser – Securely Attaches to Your RV Sewer Outlet to Jet Rinse Out Residue
Direct jet allows water stream to rinse and flush RV sewer systems
Rhino Blaster Tank Rinser securely attached to RV sewer outlet via bayonet swivel fitting
More details here
You have the option of getting a clear elbow that connects at the RV or at the dump connection.
My recommendation is to use the elbow that connects at the RV and includes a rinsing connection as well.
The Camco product I used was called the Rhino Blaster (pictured above) and it was great for keeping the dump valve clean by simply connecting the sewer rinse hose to that elbow and shooting water up into the RV sewer connection.
Be prepared to comply with RV park rules and regulations
With the explosion in the RV population around the US, it seems that many RV parks have opted for stricter rules to help avoid messy situations.
One of those rules that we came across on multiple occasions was that sewer hoses could not be laid on the ground.
They actually had to be placed on a sewer hose support to keep them from touching the ground.
There are several options available to you if you are shopping online, but I personally stuck with the Camco brand and purchased the Camco Sidewinder Sewer Hose Support.
It was actually less expensive than many other options but still had great reviews.
Camco 20 Ft Sidewinder RV Sewer Hose Support
The 20 feet Sidewinder RV Sewer Hose Support by Camco lifts and cradles your sewer hose while in connection from your RV to the dump station.
It keeps your sewer hose off the ground and prevents potential damage or punctures to your RV or camper sewer hose by safely nesting it in heavy-duty plastic
More details here
All I can say is that I have been very pleased with that purchase and the overall ease of use and durability of the product. No regrets on my end.
My advice: Get that sewer hose rinsed out well!
If you are new to RVing, one of the best pieces of advice I can give you (that you probably wouldn't normally think of) is to do your best to thoroughly rinse the sewer hose each time you empty the tanks.
It's easy to think that the grey tank (sink waste) contents will adequately flush that sewer hose if you empty that tank after the black tank (which you should ALWAYS do).
But using clean water and a strong flow of water is your best option, and a small addition to take care of that won't break the bank.
Camco Sewer Hose Rinser With Power Jet Cleaning Action and Shut-Off Valve
Locks into bayonet fitting securely, and connects to a garden hose
Fits easy slip, RhinoFLEX and standard sewer fittings
More details here
This little sewer accessory will clean out your RV sewer hose with any standard water hose connection.
It may look kind of small and insignificant, but let me tell you that it really packs a punch! I'm convinced there is no better way to keep your RV sewer hose in tip-top shape than using that small little rinser adapter.
Last but not least…treat your RV black water holding tank right
Anyone who has spent much time RVing will tell you that odors can be the ultimate enemy. Well…I would say water is the ultimate enemy, but odors would be very close behind.
Adding an RV Holding Tank Treatment to both your RV grey water holding tank and your RV black water holding tank is an absolute must. No question about it.
You have quite a few options to choose from on Amazon that is mostly pretty close in price, but the Happy Campers Organic RV Holding Tank Treatment is the one that was recommended to me by the RV repair tech that introduced us to our new travel trailer.
It is a bit more expensive, but if organic is important to you then it's a great option. If you're on a really tight budget, you might want to look into some of the other options.
ODOR FREE: absolutely no sewer smell
EFFECTIVE: in extreme hot and cold temperatures (over 100° F)
Get more details here
So yes, the tank treatment is important, no doubt about it. But if you are using the wrong toilet paper in the first place then you are just asking for more trouble.
Basically, you need to be sure that you are using septic safe toilet paper that will rapidly dissolve.
Personally, I think that buying the toilet paper specifically labeled as RV toilet paper will cost you more money without any additional advantage.
(You can slap "RV" on anything and it seems to raise the price 25% at least!)
Aqua-Soft Toilet Tissue is designed to work with RV, marine, portable, or even classic toilets
Get more details here
And that sums up my recommendations for the best RV sewer hose and RV sewer accessories
We covered a lot of ground here and I hope the information I provided and the advice I tossed at you prove helpful as you prepare for some enjoyable RV time.
After all, that is the bottom line of all of this: Taking the steps necessary to keep things uncomplicated and help you avoid any RV troubles.
If you have any questions, comment below and let me know! I will get back to you just as quickly as possible.
Keep on TREKKN!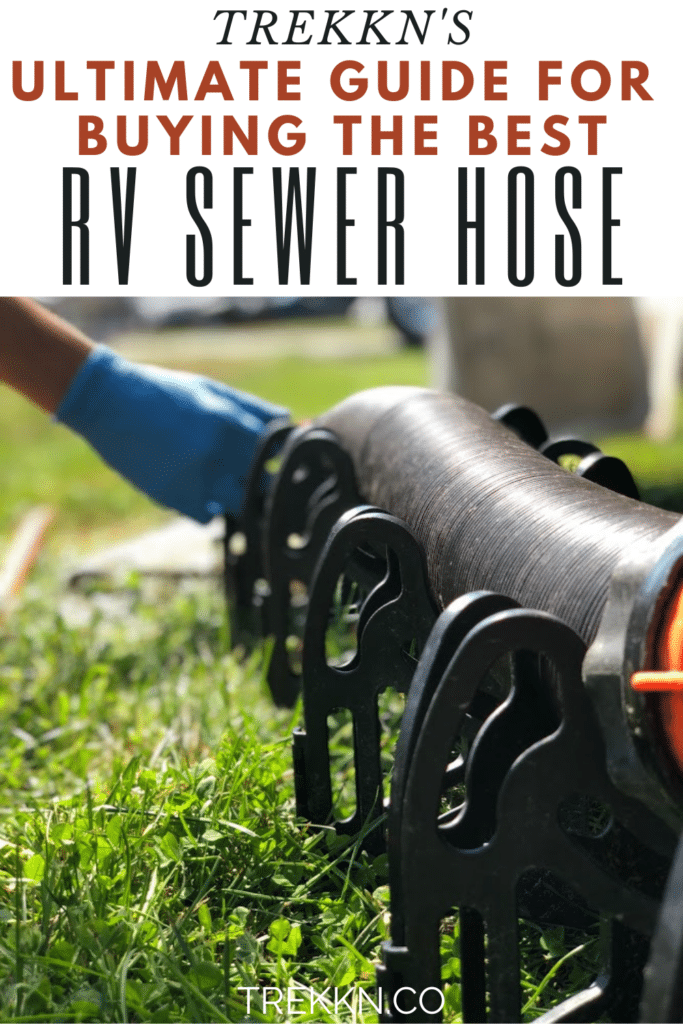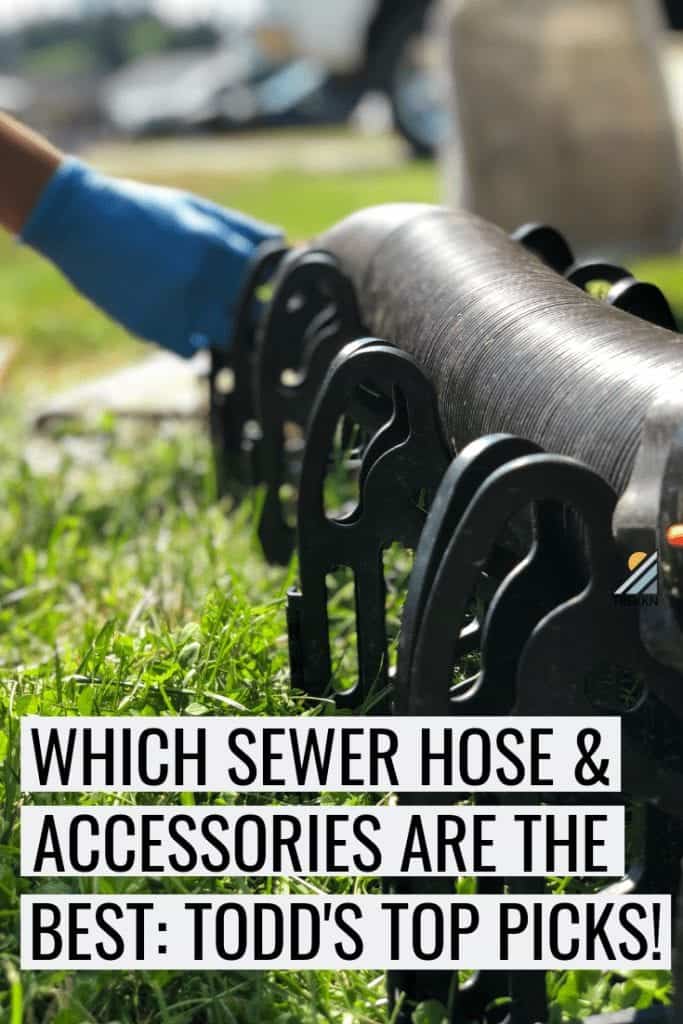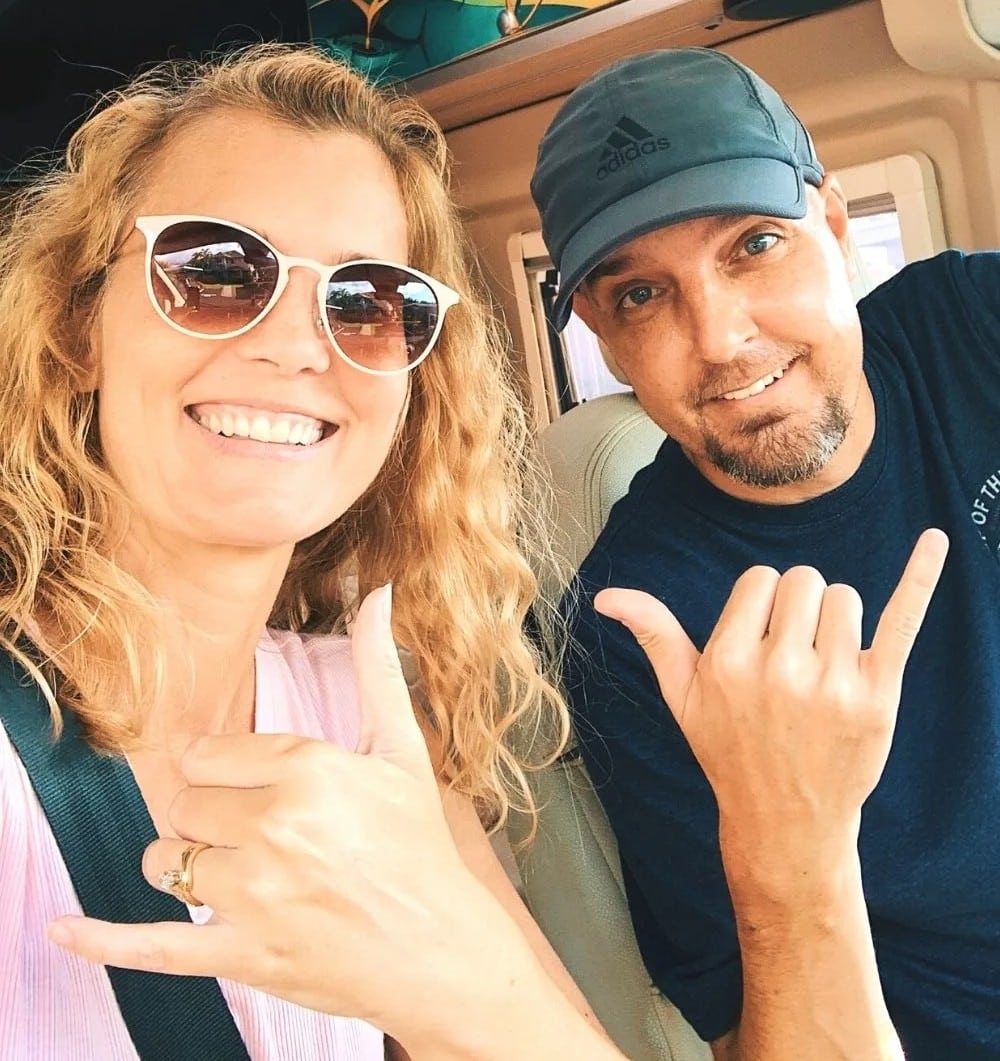 Todd Bonner loves a competitive game of table tennis, a breathtaking hike and simply exploring new places. He spends most of his time sharing information about RV travel and safety, RV accessories and tips, and the National Parks he has visited and still desperately craves. When he's not busy working on TREKKN, you will often find him staring at pictures of Glacier National Park (probably his favorite spot on earth) or creating new products for Clever Camper Company.