Full-Time RV Living Lessons from 9 Years On the Road

I started full-time RVing in 2013, and the RVing landscape has changed a lot over the years.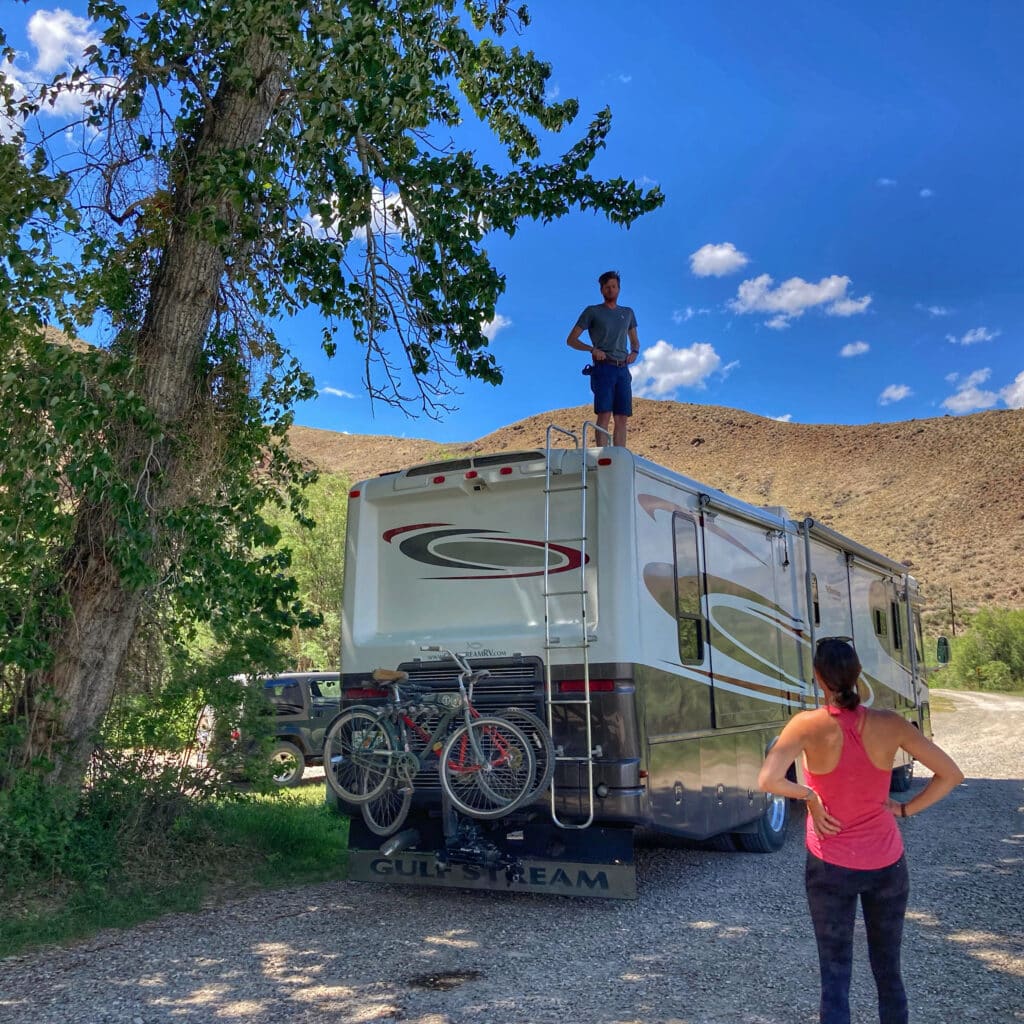 When I first set out on a cross-country RV trip from Maine to Idaho, I didn't need any RV park reservations in advance. I drove until I was tired and simply pulled off the road at the nearest park.
Today, (nine years later), cross-country RV trips definitely require reservations, if you want hookups for your overnight stays.
In addition to learning this lesson about advance reservations, there are many other lessons I've learned from nine years on the road in my RV.
I'm excited to share these nine lessons from nine years on the road with you today so that you might not have to learn them the hard way.
Are You Ready to Hit The Road in Your RV?
Thinking about diving into RV life? Or getting ready to hit the road in your RV? Don't leave for your next RV trip without reading these lessons from a seasoned road warrior.
Below, I'll cover everything from driving safety to packing tips, to help ensure you have the smoothest ride possible. If you're ready, let's dive in!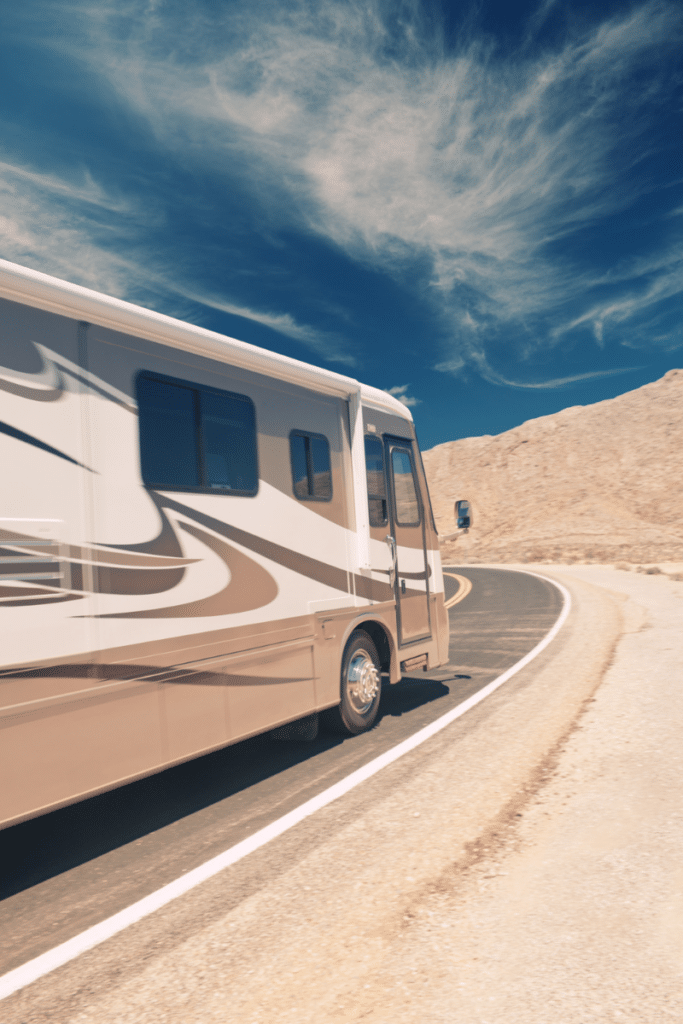 RV Lesson #1 – Drive Days Never Go According to Plan
Drive days never go according to plan. To account for the unexpected, many RVers follow the "3-3-3 rule." This rule guides RVers to never drive more than 300 miles per day, never plan to arrive at their destination after 3 pm and to stay at their destination for at least three days.
After many years on the road (and many times not following this rule), I can say this is one of the best rules of the road to adopt.
Even when following the 3-3-3 rule, you will still have days when you find yourself arriving in the dark, but when you plan for the unexpected you have more good drive days than bad. This improves your overall RV experience and will make life easier, especially for full-time RVing.
RV Lesson #2 – Always Have a Backup Plan
And since drive days never go according to plan, lesson number two is to always have a backup plan. If you're traveling somewhere new, you just don't know what you're getting yourself into.
So whether you're planning a Wal-Mart overnight, or have made a state park reservation, it's wise to also still have a backup plan.
Even with something as flexible as parking in a Wal-Mart overnight, maybe you checked Campendium in advance to confirm overnight parking is allowed. But there could still be new signs when you arrive that say "no overnight parking." Things are constantly changing.
Once, when I had a reservation to stay in a state park, my small twenty-three-foot travel trailer didn't fit into the spot I had booked. I pulled in after dark and had the whole campground out with lights trying to help me park it.
Now, I have a huge motorhome and have to worry about fitting into spots a lot more often, but even with a small RV, this could happen to you.
So the lesson here is to always have a backup plan when it comes to where you're going to park, and even for your route or broader trip schedule.
A good backup plan, coupled with the 3-3-3 rule will help ensure your RV trips are more enjoyable. And especially if you're trying for first-come-first-served spots, maybe have two or three backup plans :).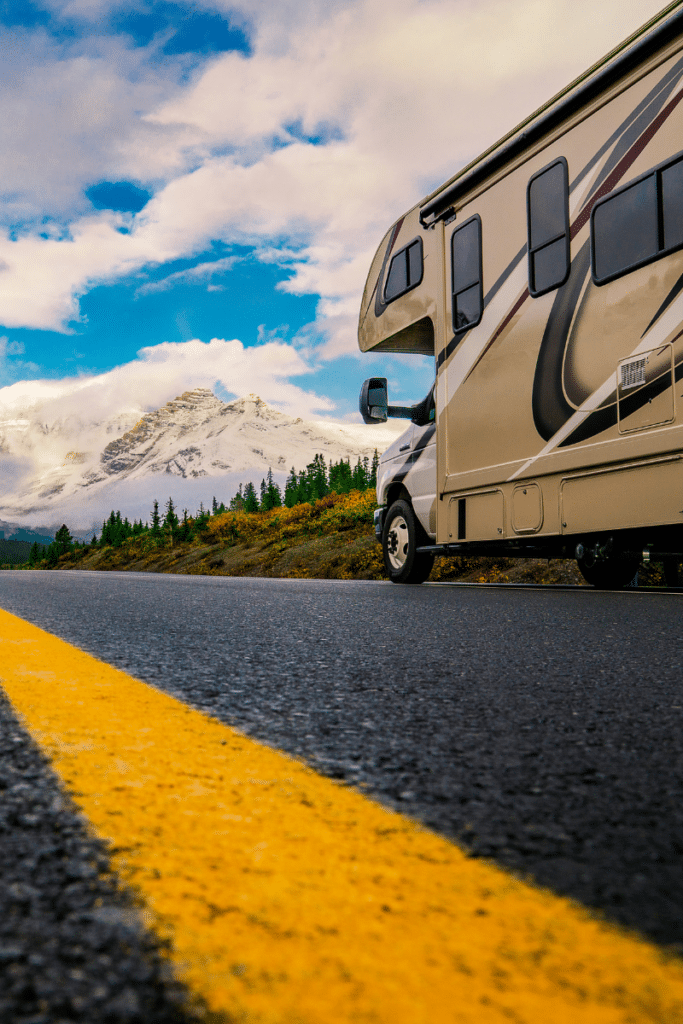 RV Lesson #3 – You Need Less Than You Think
Whether heading out for the weekend or "forever" in your RV, you always need less stuff than you think you do. Part of the fun of RVing is living with less, right?
Even though you can bring everything since you are traveling with your home on wheels, it's no fun when the RV is completely packed full of your belongings.
Leave some space for the RV to feel comfortable. Leave some mental space for you to learn to live with less. Less stuff means less distraction, and more time to enjoy the outdoors and the people you're traveling with.

RV Lesson #4- The Right Storage Containers Make All the Difference
It took me a while to figure out how to pack the RV in a way that is truly liveable. My secret weapon is clear plastic containers. I choose low-sided containers with no lids.
They're just about combining like things with like things so you can always find what you're looking for. I like clear, rectangular bins like this.
With all RV storage and packing, I prefer square or rectangular containers that properly utilize all of the available space. And if you're really trying to eek out every cubic inch, also make sure the sides are vertical, not slanted to a smaller bottom.
Even when it's tempting to choose a fun color stick with clear or at least transparent so you can easily see what's inside.
RV Lesson #5 – Be Nice To Your Black Tank
Properly managing your black tank will improve your overall RVing experience. The black tank doesn't need to smell bad, and it doesn't need to be something you dread dealing with.
If you manage your tank on a regular basis and have an annual cleaning, you'll have a happy relationship with your black tank.
I love to use the flush function on our tanks, but I definitely caution you to never leave the valve closed when you flush either of your tanks. I've done this twice, and flooded our RV twice now by doing so. You think I'd learn the lesson the first time!
RV Lesson #6- Water Conservation Is Not That Hard
Being an RVer, you learn how to conserve water by necessity. Hopefully, over time, you'll agree that it's actually not that hard. When I use a regular home shower or kitchen sink now, it always feels so wasteful.
If you're a boondocking RVer, you're probably a pro at what we affectionately call "the trickle." It's become completely automatic for me to open the faucet on only the smallest amount. You really can make a little go a long way.
I think this is one of the best lessons of RV life. I do enjoy a nice long shower every now and again, but I'm proud and happy that my household's daily water consumption is under ten gallons.
RV Lesson #7- Both Adults Should Learn to Drive
You don't want to learn to drive your motorhome or tow your trailer in an emergency. It's important that both adults in your RV family know how to operate your RV and towing setup.
There are many excellent RV-specific driving and safety courses available. You can even have a driving instructor teach you on your own RV setup.
Also, if you're a worrier like me, remember that practicing in parking lots is okay.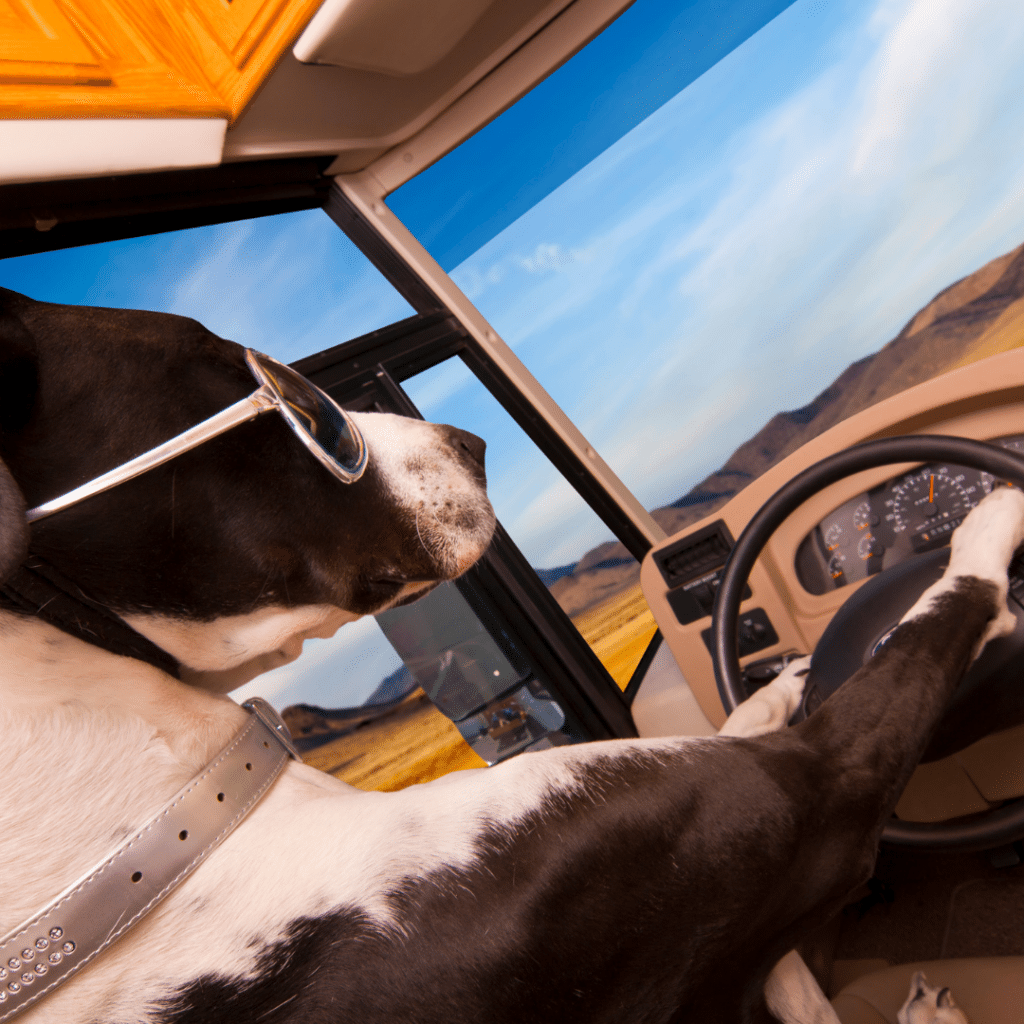 RV Lesson #8- The RV Community Is So Supportive
Don't be afraid to ask for help. There's always someone around and willing to help.
As a working-aged RVer, I'm always pleased to find that many of my neighbors are retired and have nothing but time. I appreciate all the help I've received over the years from friendly neighbors.
From having the right fuse for my RV fridge to helping back into a parking spot to borrowing a shop vac when I flooded the RV (for a second time), I've always been extended the most kindness from fellow RVers.
The community is incredibly supportive of one another. I think it's a 'we must stick together' mindset.
So, if you're ever stuck on the side of the road (literally or figuratively), it will probably be a fellow RVer that stops to see if you're okay.
RV Lesson #9- Change Is Good
Mixing up your routine is good, and seeing new things is good. The RV lifestyle will force change on you, in a good way. There's something about RV life that helps you squeeze more out of life when you travel.
It helps create richer experiences and more novelty in your life. And then it also makes you appreciate home more, too.
I think change is good, and I'm grateful for all the new experiences RVing has brought into my life. It is my hope that RVing inspires people to look beyond their backyard, meet new people, and expand their horizons. Cheers to all the new things you'll see.
Do You Have any RV Living Lessons Learned?
Sometimes the only way to learn is by doing. You will probably make your own mistakes and learn your own lessons along the way.
But we hope these top nine lessons learned from nine years of RV life will help you be more prepared for life on the road.
RVing is not something most of us grow up doing. When we each start, we're learning everything for the first time. Sometimes it can feel like a foreign language.
So, when you learn your own lessons, be sure to share them with other RVers to help them out, too!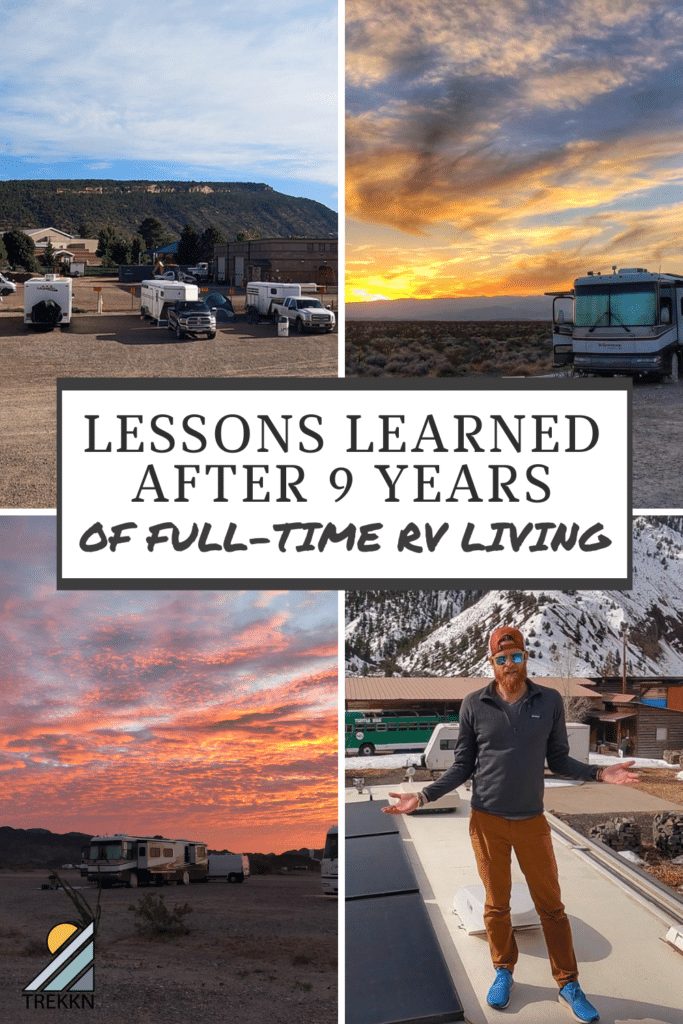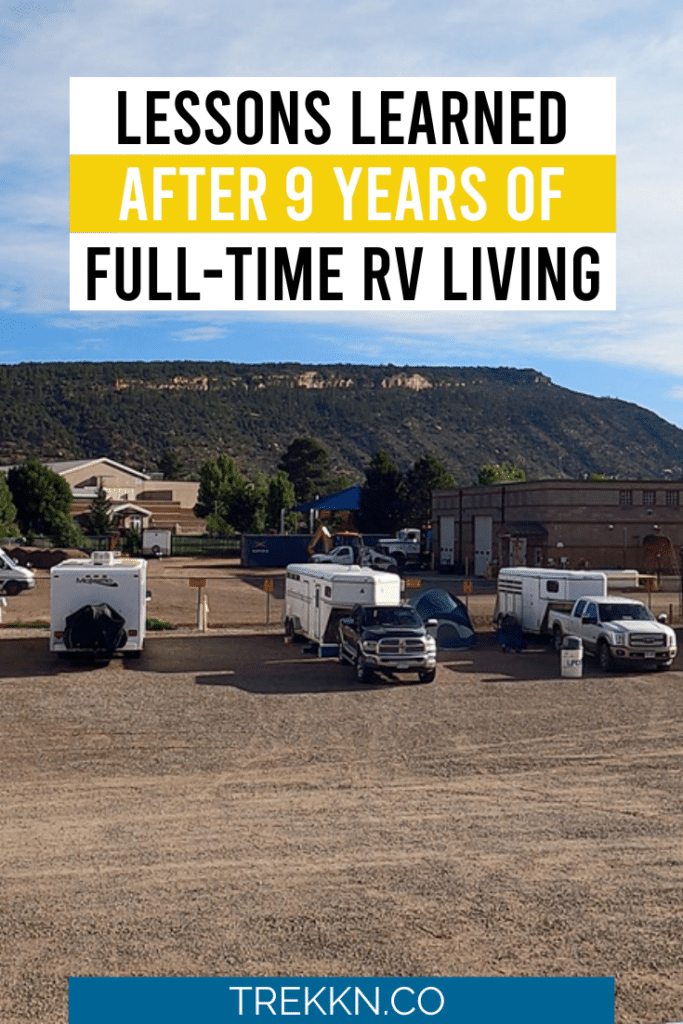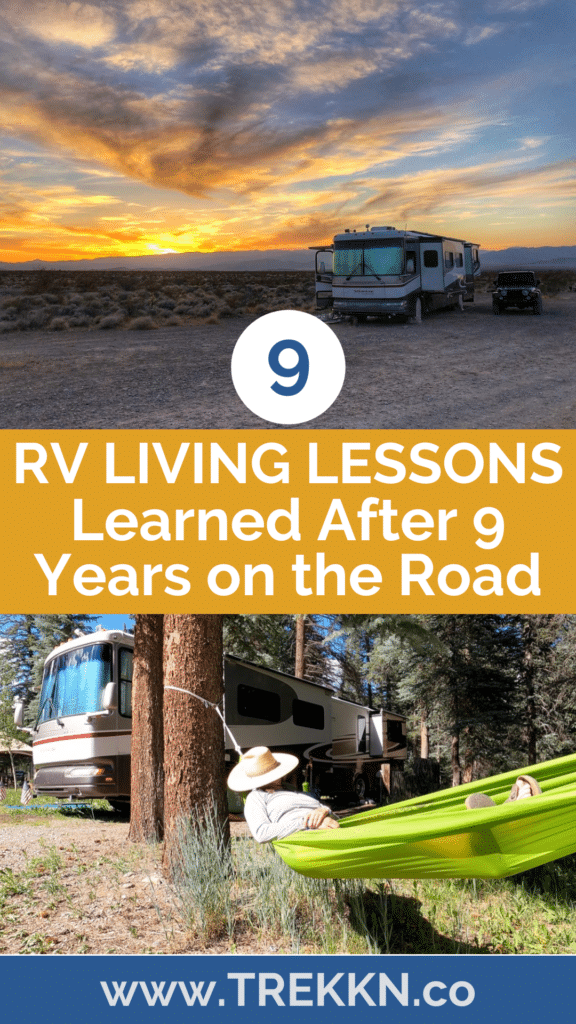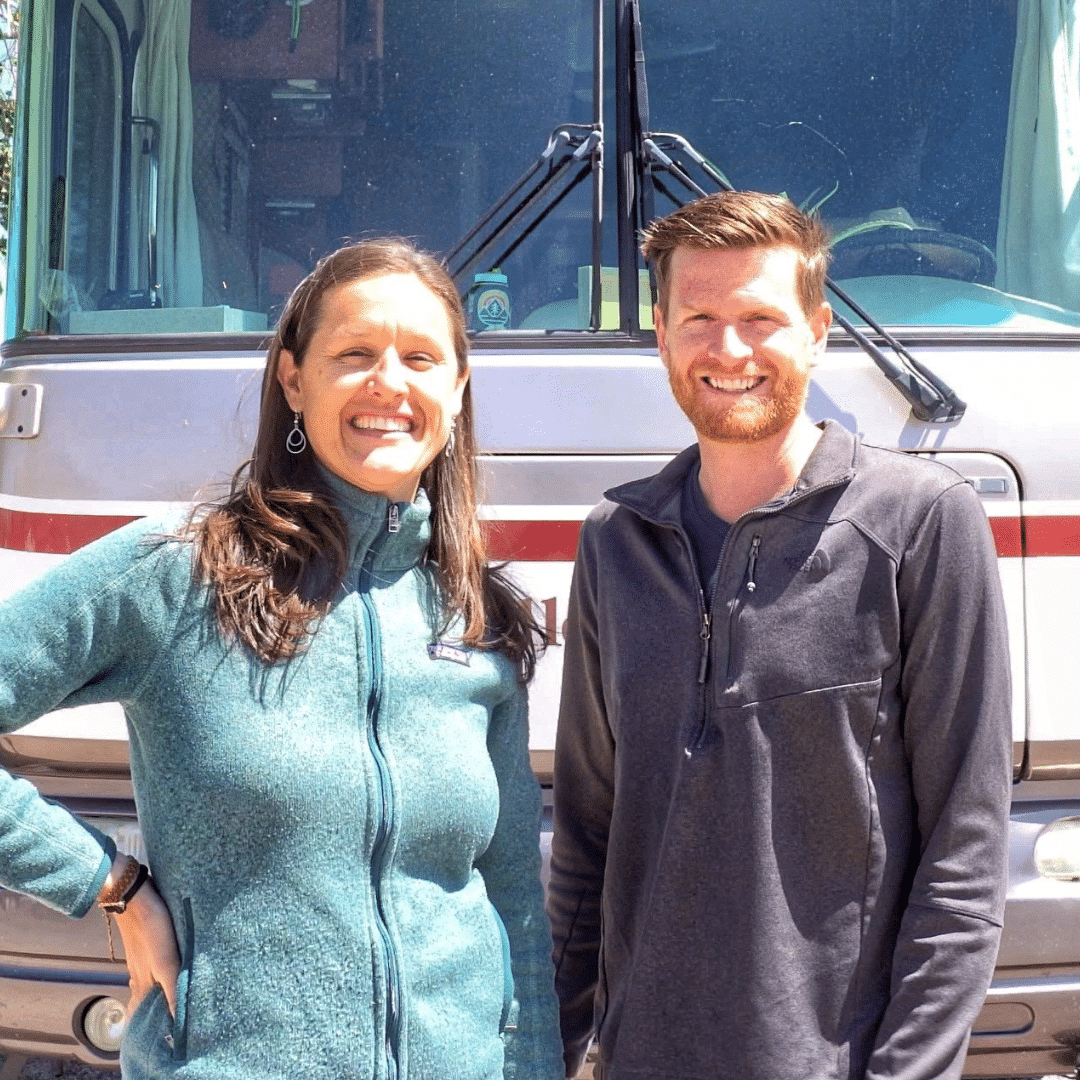 Kristen Bates lives & works from her RV, primarily boondocking off-grid. She owns and operates a women-led travel company, Legit Trips. Kristen loves to explore new places and inspire others to do the same. If she's not typing away on her laptop, she's off on an adventure- hiking, biking, or SUP boarding. You can follow her RV adventures @PerpetualMoves and learn more about her travel company at LegitTrips.com.