What You Must Know About A Highline Trail Hike in Glacier National Park

Eager to find the best miles your adventurous feet can explore in Glacier National Park? My friend, look no further than Highline Trail.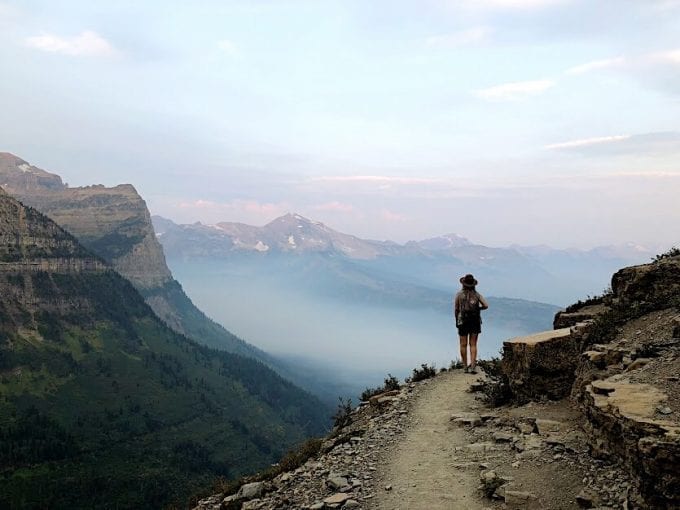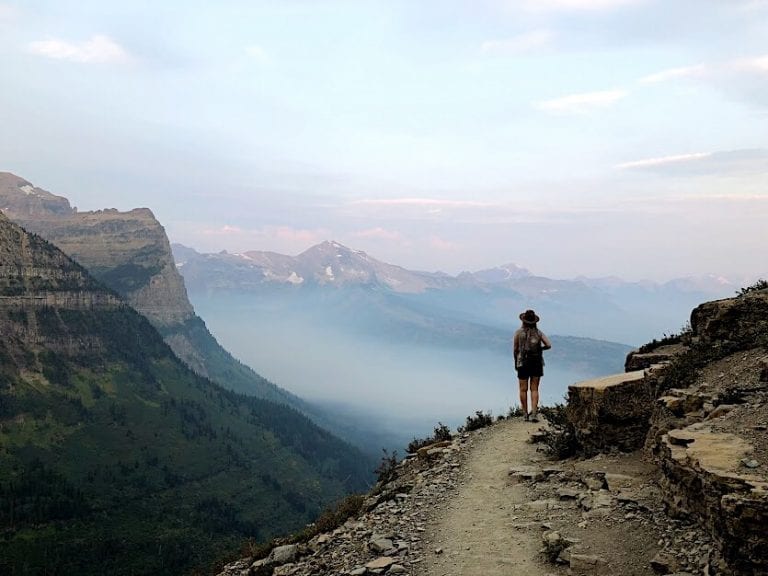 Over the past couple of years, our family spent a total of about three weeks enjoying Glacier National Park hikes and tracking down the very best hikes in Glacier National Park.
Side note: Check out our post about our time here in the summer of 2017 and see some stunning pictures of Lake McDonald.
We have trekked dozens of miles of trail in this national treasure, so I can confidently tell you that it will be hard to top Highline Trail for overall trail experience, views to die for and wildlife viewing out the wazoo. (Seriously, no other trail in any of the national parks we visited boasted nearly this much wildlife in such a short stretch. Just astounding and thrilling.)
I know, I know. You don't want to just know that the trail was amazing. (But it was really amazing!)
You want to know WHY it was amazing and HOW to have your own awesome experience on the trail. So here we go…
Here's a peek into what the trail is like at sunset and in the 30s. (Hint: we were cold.)
What You Must Know About Highline Trail in Glacier National Park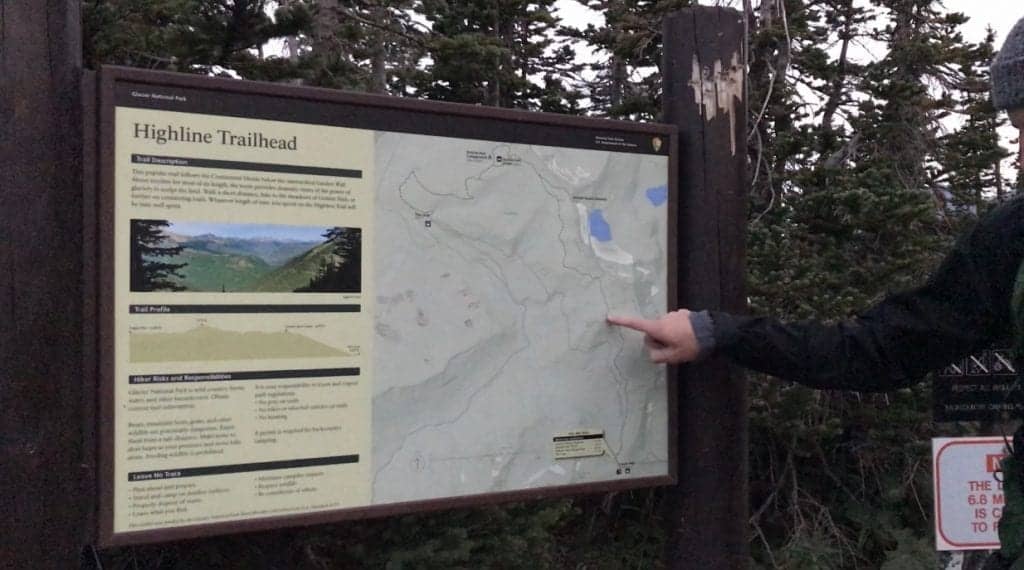 If you are unfamiliar with Glacier National Park overall, there is one very important thing you should know from the beginning: Logan Pass Visitor Center, at the summit of Going to the Sun Road, remains very busy for the majority of the day and often has no parking spaces available.
Parking at Highline
Since you will need to park at Logan Pass to start your Highline Trail adventure, I strongly encourage you to arrive early (at least before 7 am, but before 6 am is recommended to really avoid any parking stresses or delays in the busiest seasons).
An Alternative Parking Option
Some have suggested that the easiest way to handle transportation is to park at The Loop (13.1 miles east of McDonald Lodge on the Going-to-the-sun Road) and then take a free park shuttle from there up to Logan Pass. Either option above will work and it may depend mostly upon the season you visit which option will be best for you.
Are Highline Loop and Highline Trail the same thing?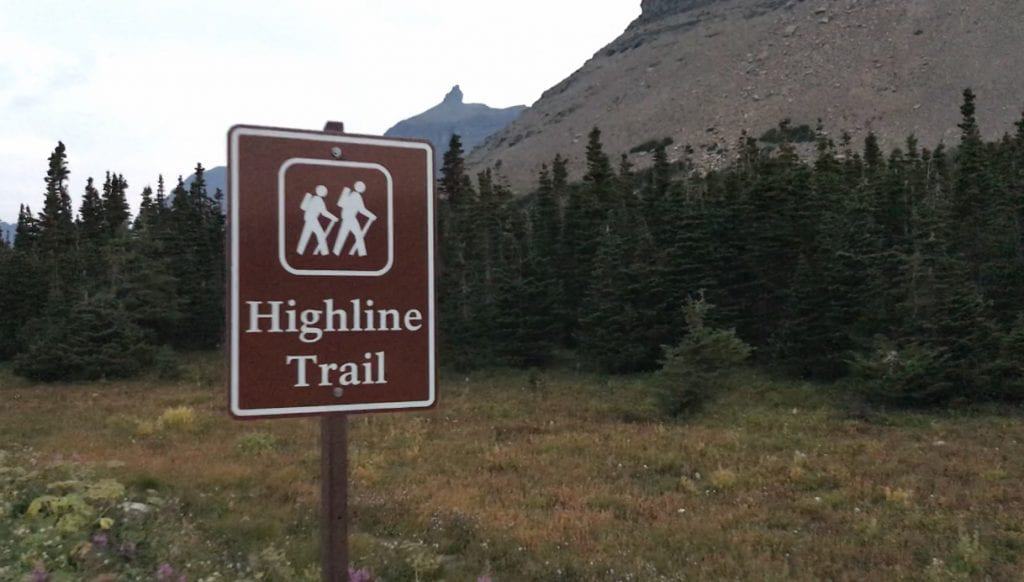 This can get a little confusing when you come across references to Highline Loop and Highline Trail, and you may be wondering if they actually are the same thing or if there is a difference you need to know about.
So here's the scoop: Normally, people refer to the Highline Loop when they are talking about doing a longer segment of the trail, which ends at The Loop along Going-to-the-sun Road. (So the trail is not actually a loop at all; it just got its name from that reference point.) This full hike is approximately 11.8 miles one way from Logan Pass to The Loop.
But because this trail is just an "out and back" trail, people frequently complete different sections of the Highline Trail that do not take them all the way to The Loop from Logan Pass. When a section like this is completed, it is normally just referred to as Highline Trail. Clear as mud now??
Bottom line is that you can complete whatever portion of the trail you feel comfortable with and then turn around and return to your starting point.
Can children and beginning hikers succeed on this trail?
One of the best things about the Highline Trail is that it does not hold its views for just the elite, super-fit explorers. Or I wouldn't be writing this first-hand account of the trail!
In fact, in the first 3.6 miles of the trail leading up to Haystack Pass, the only truly challenging climb is the long switchback leading up to Haystack Pass itself. Other than that, you are really only facing gradual climbs and descents and a very tame and well-maintained trail.
It's really no wonder that this is one of the most popular trails in the park when you couple this accessibility with the life-altering views.
Which section of the Highline Trail is the most scenic and shouldn't be missed?
If you want to be sure that you get your full dose of mind-melting views of the park and you are relatively new to hiking, your best bet is definitely to start at Logan Pass and not at The Loop.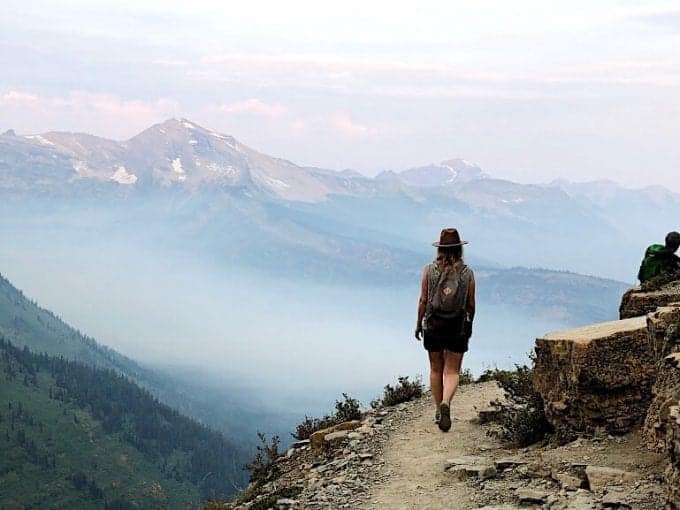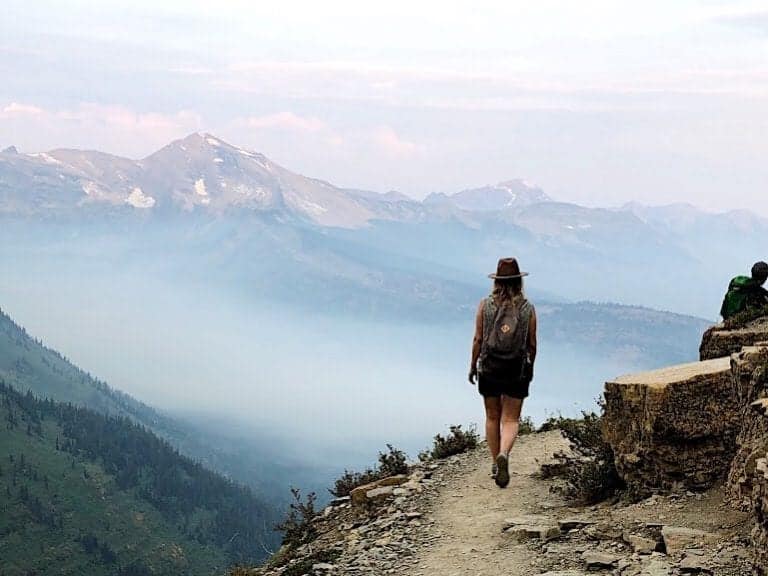 Almost from the very beginning of the hike starting at Logan Pass, stunning views are the norm. This first section of the trail (3-4 miles) follows closely along the Continental Divide and gives you the absolute best vantage points for your hiking "dollar". The steep rock face on your right side leading up to the crest of the Continental Divide is also known as the Garden Wall.
Check out these amazing views during our sunrise hike.
It's your hike, so go as far as you choose
How far you decide to go is completely up to you. We originally planned to take the trail out to Haystack Pass (3.6 miles) and then turn around and head back to Logan Pass (total 7.2 miles). But…the views and the wildlife just kept pulling us deeper and deeper into the experience.
We ended up continuing 1 or 1.5 miles past Haystack Pass which was more than worth it! The vantage points we hit just past Haystack Pass were probably the most jaw-dropping of all; but it's pretty hard to stack each view up against another because they are all views of a lifetime here in Glacier National Park.
Combined, we traveled close to 10 miles on this excursion and it was worth every single step. I would do it again in a heartbeat.
If you are feeling really energetic and just can't bear the thought of missing out any of the views, you can continue past Haystack Pass all the way to Granite Park Chalet. This would give you a round-trip excursion of approximately 16 miles.
What should I wear on the trail?
The answer to this question is highly dependent upon the season. But I will say that in any season, you should opt for multiple layers of clothing that can be removed as you warm up instead of one or two very heavy layers.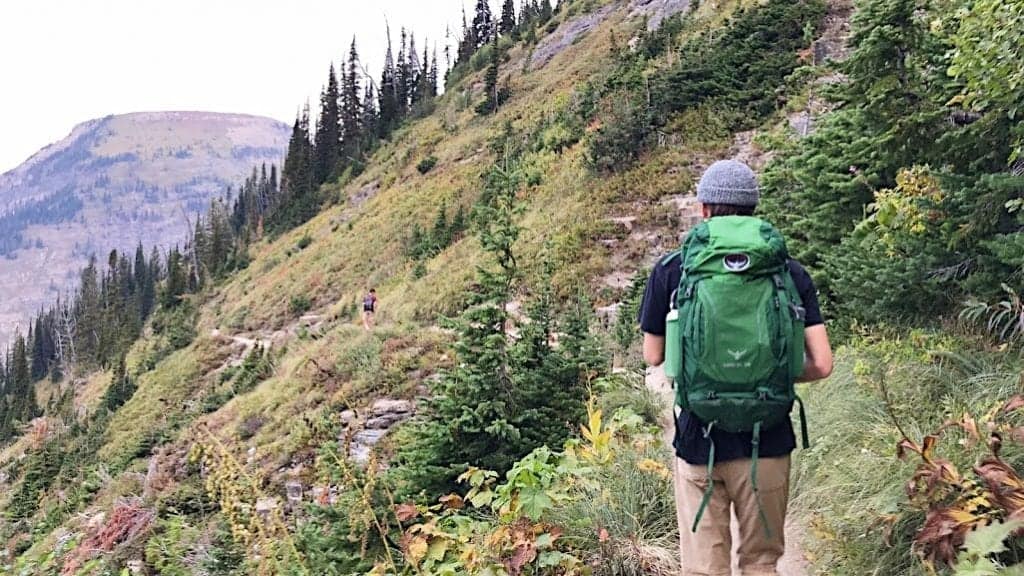 At 7,000+ feet, even in the summer, you are going to be starting off your mornings pretty chilly. During our Autumn visit, we hit the trail with the temp in the upper 30s and most of us had four layers of clothing on that were gradually removed as the air temp and our body temps rose. That worked out very well for us.
What type of wildlife can we expect to see?
While I can't say for sure which wildlife you will likely see in any particular season, I can tell you about our experience while visiting in late September to early October 2018.
If I remember correctly, probably 90%+ of the wildlife we spotted was within a quarter mile or so of Haystack Pass.
Bighorn Sheep
We first came upon a large group of Bighorn Sheep as we were approaching the climb to Haystack Pass, so this would be 3+ miles into our hike from Logan Pass. After observing them for a while and snapping some great pictures, we continued our climb up the switchback to Haystack Pass and took a load off for a few minutes to rest and grab a quick snack.
Deer
While we snacked at Haystack Pass, a doe and her two fawns came for a visit and skirted along the base of Haystack Butte at a safe distance.
Mountain Goats
After our short rest, we spotted a small group of Mountain Goats high up on the Garden Wall making their way in the same direction we were. It was fascinating to watch them negotiate the cliffs and crags with such grace and ease. And a little further down the trail, we spotted some more Mountain Goats just 100 yards or so above our heads on the Garden Wall, just laying down, enjoying the day, and observing these curious biped invaders.
Are bears ever a problem on the Highline Trail?
During our visit in Autumn 2018, Grizzly and Black Bear activity was very high overall. We probably spotted 5-6 of each (including cubs) during our multiple trips into the park.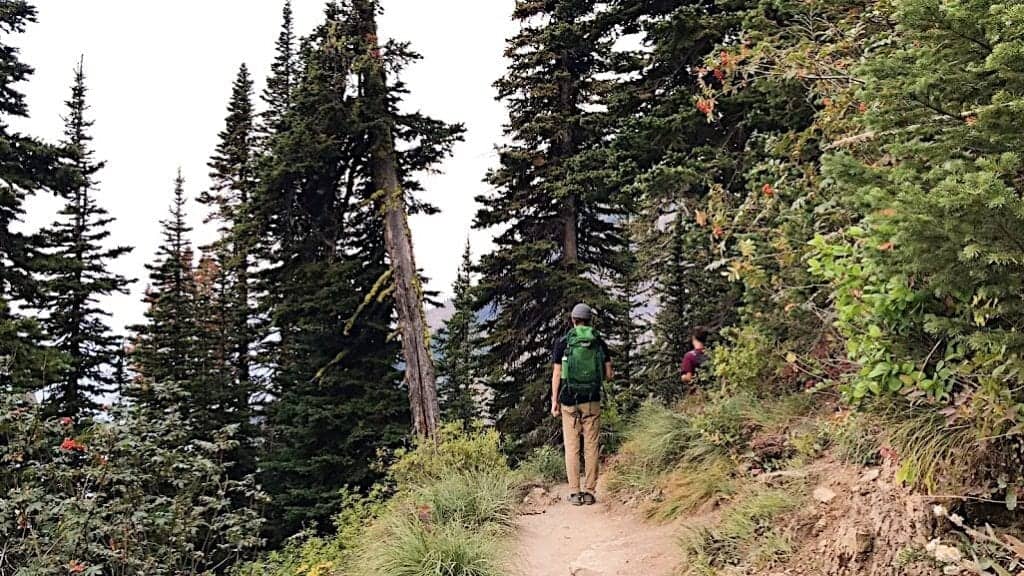 On Highline Trail, however, they don't tend to be a large issue. Because the trail stays very open at least well past Haystack Pass, it is very easy to spot and keep your distance from bear. It is on the trails passing through thick brush and trees that you should be most cautious and make the most noise.
In addition, the sheer volume of hikers along Highline Trail makes it less likely that you would experience a bear encounter. They do tend to keep their distance if our presence is obvious.
Having said that, we nearly always hit the trail with a bear bell and bear spray along for the ride. It is always better to be prepared and safe than sorry.
So, is Highline Trail the best of the Glacier National Park day hikes?
Despite the fact that we have spent about three weeks exploring this national treasure, we have still barely scratched the surface of the hiking adventures available to all of us. So I can't give you a definitive "yes" as to whether this is the best that Glacier National Park has to offer based on my own experience.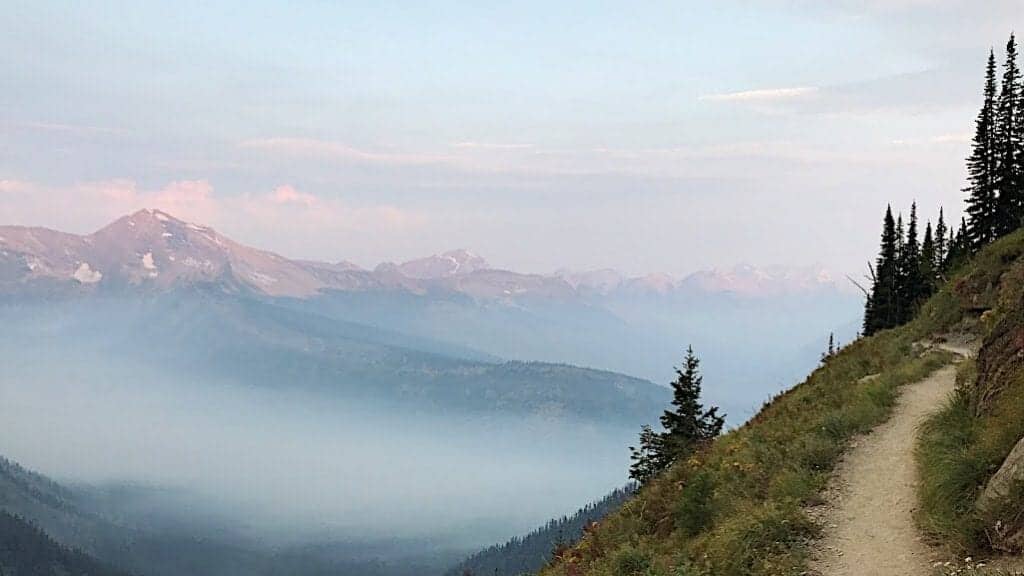 But I will say this: I can't even fathom a more awe-inspiring experience on the trail. I said it at the beginning and I will say it again:
For our family, this 10-mile hike will always stand out as one of the best experiences of our 17-month RV travels. It IS that good.
And if you don't believe me, you can always take a peek at the reviews of this trail by others. I guarantee we are not alone in this opinion about Highline Trail. You need to get there.
If you're interested in finding out about more hiking trails for your family to enjoy, check out our Hiking category here on TREKKN.
PIN THIS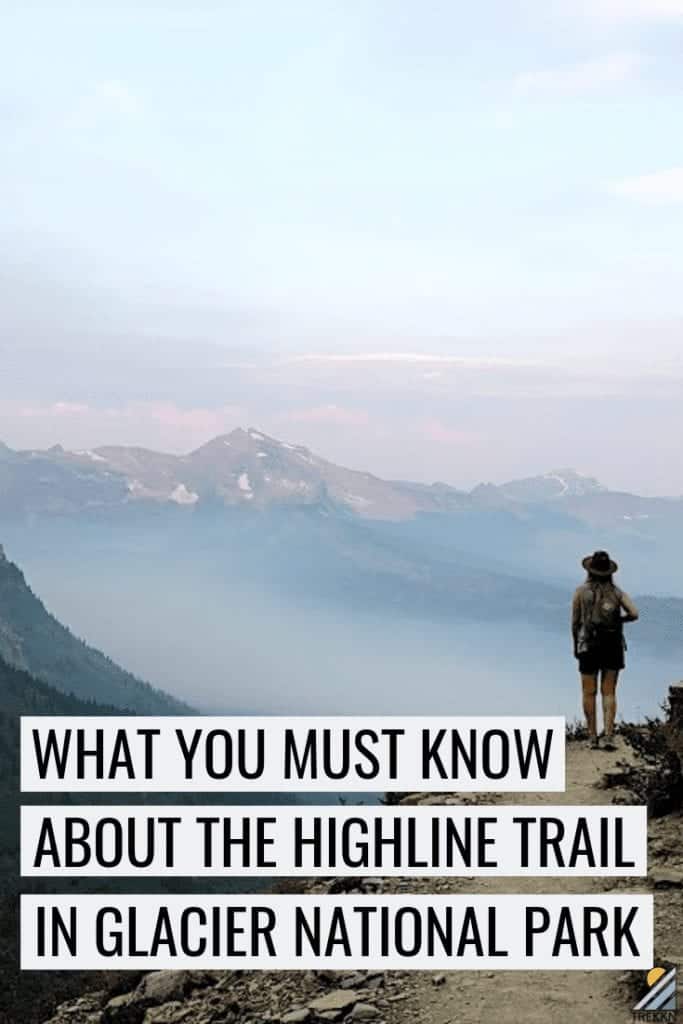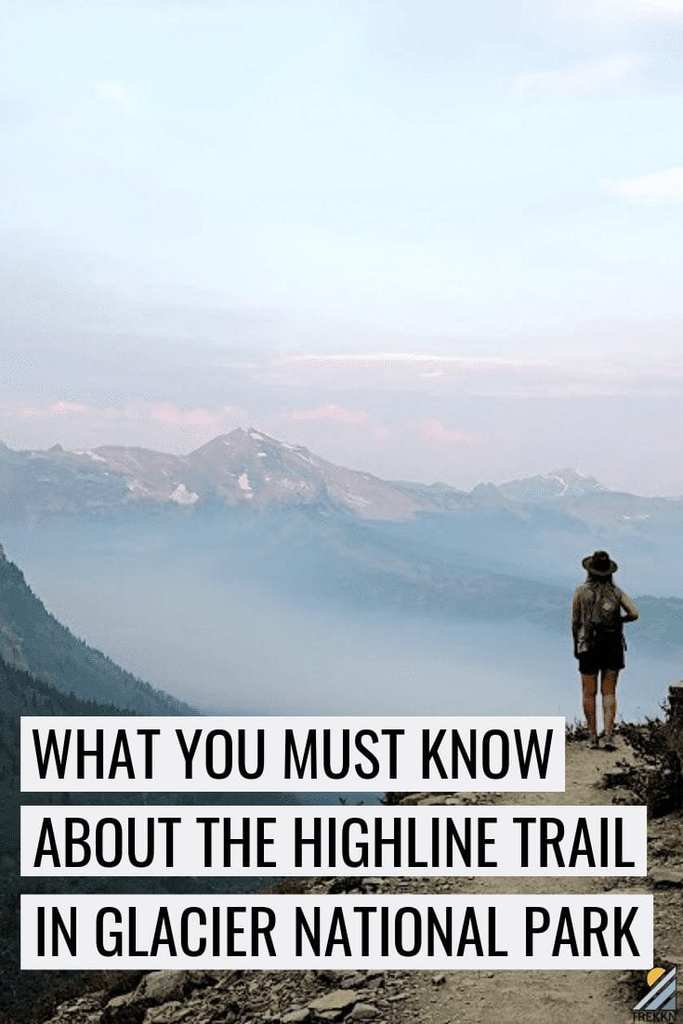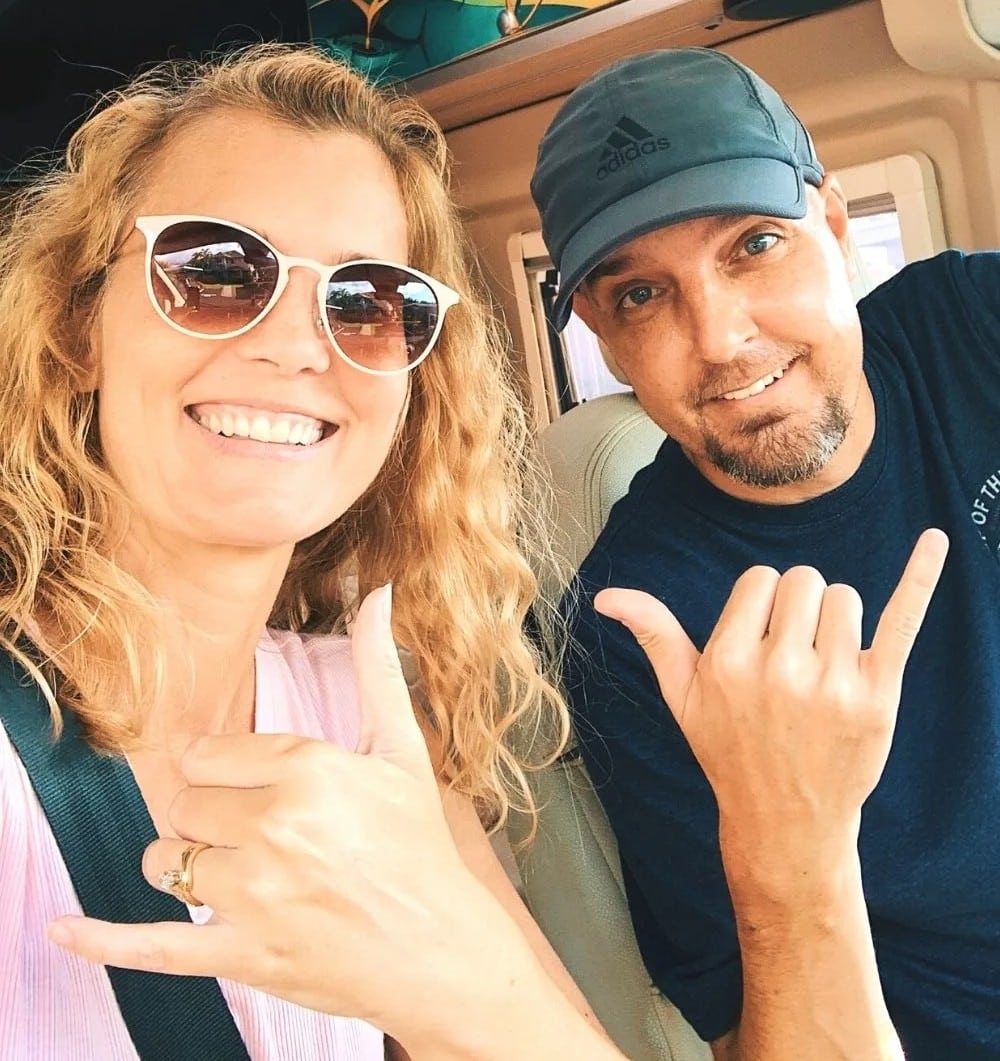 Todd loves a competitive game of table tennis, a breathtaking hike, and exploring new places. He lived and traveled in an RV with his family as they traveled throughout much of the US and parts of Canada. Todd has extensive knowledge about RV travel, safety, and accessories and has shared many of his stories here on TREKKN. When he's not busy launching and building small businesses, you may find him staring at pictures of Glacier National Park (probably his favorite spot on earth).