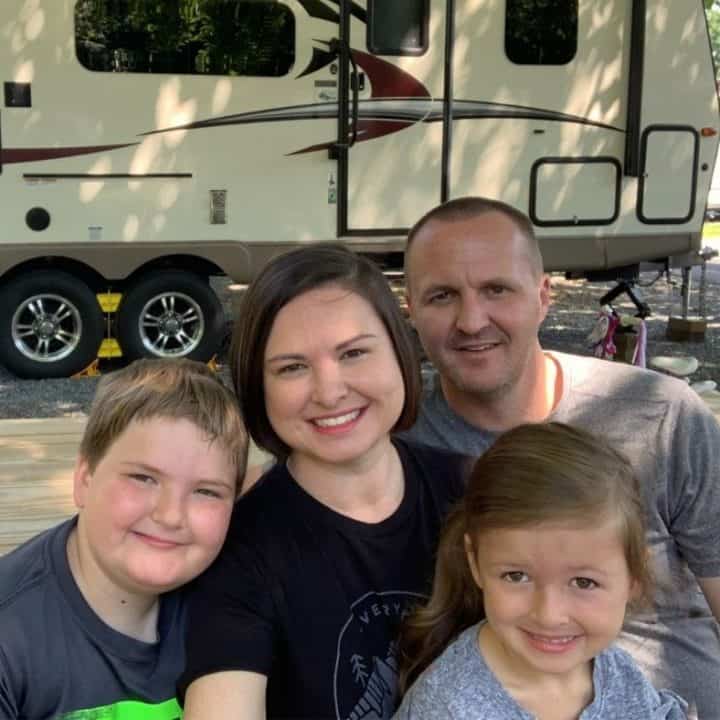 Looking for some things to do in Hershey, PA for your family? We've got the full round-up of options right here, and they won't disappoint!
Here is everything you need to know to enjoy the sweets, sites, thrills, and history of America's sweetest town with your family.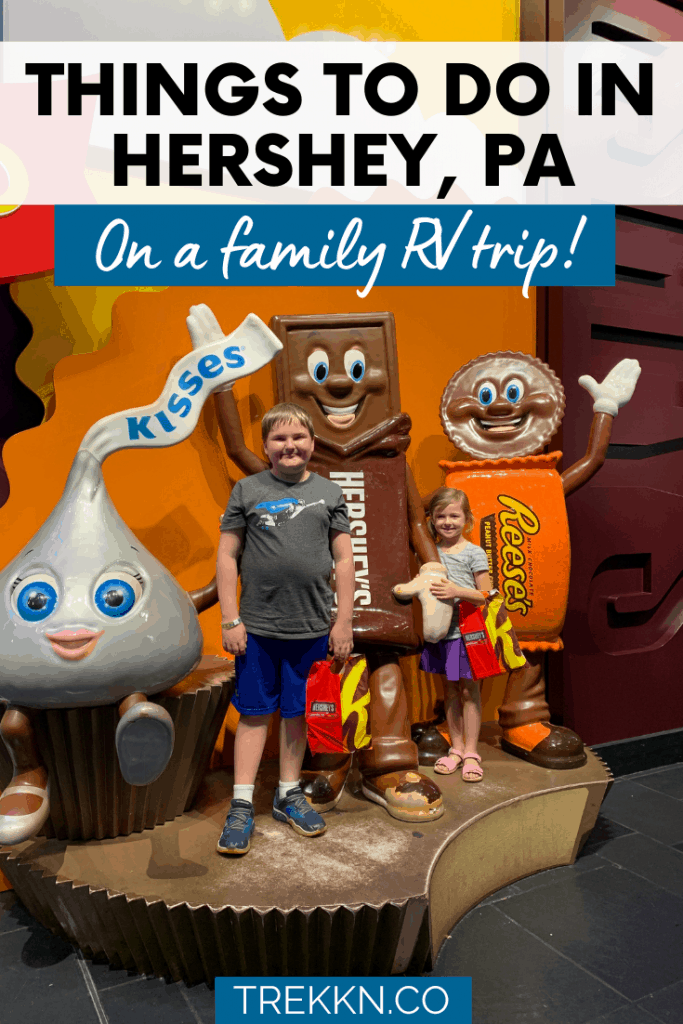 Why Hershey, Pennsylvania?
If you are like us, you have probably heard the name Hershey, Pennsylvania but not actually given much thought as to what was there other than a chocolate factory cranking out Kisses and Reese's Cups.
When planning our vacation road trip routes, we try to fit in stops that will appeal to each member of the family. Our chocolate-loving six year old only needed to hear us mention that Hershey was along the way and she insisted that we needed to make stopping there a priority.
After visiting this gem of a town, we discovered that Hershey is an action-packed place with enough beauty, history, and fun to please visitors of all ages.
Where is Hershey?
Hershey is situated in the middle of rolling green farmland in southeastern Pennsylvania, just outside of Harrisburg. The area is within a day's drive of Pittsburgh, Philadelphia, Washington, D.C., Baltimore, New York City, and Boston.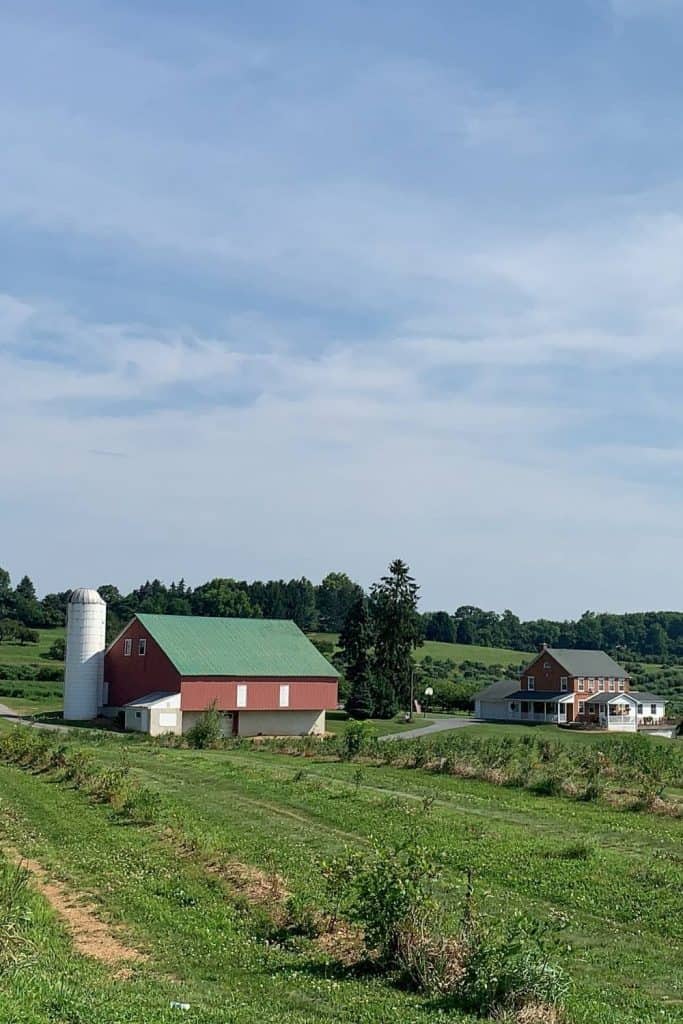 Get to Know Hershey, PA
Hershey is the home of The Hershey Company, started by Milton S. Hershey in 1894. Not surprisingly, chocolate in all forms and fashions can be found everywhere, from the tours and gift shops to the Kiss shaped street lights in downtown Hershey.
However, what we quickly realized is that this town is just as much about a man as it is about a sweet treat. The legacy that Milton Hershey left is everywhere – in the buildings, gardens, historic factories, amusement park, school and other structures that all bear his name.
The town of Hershey was built as a model community where employees could live, work, and play. Modern day Hershey is a testament to his ingenuity and foresight, standing as a place where families can learn about the past, experience fun and thrills today, and see the mark one man can make on future generations.
Where to Stay in Hershey, PA
Hersheypark Camping Resort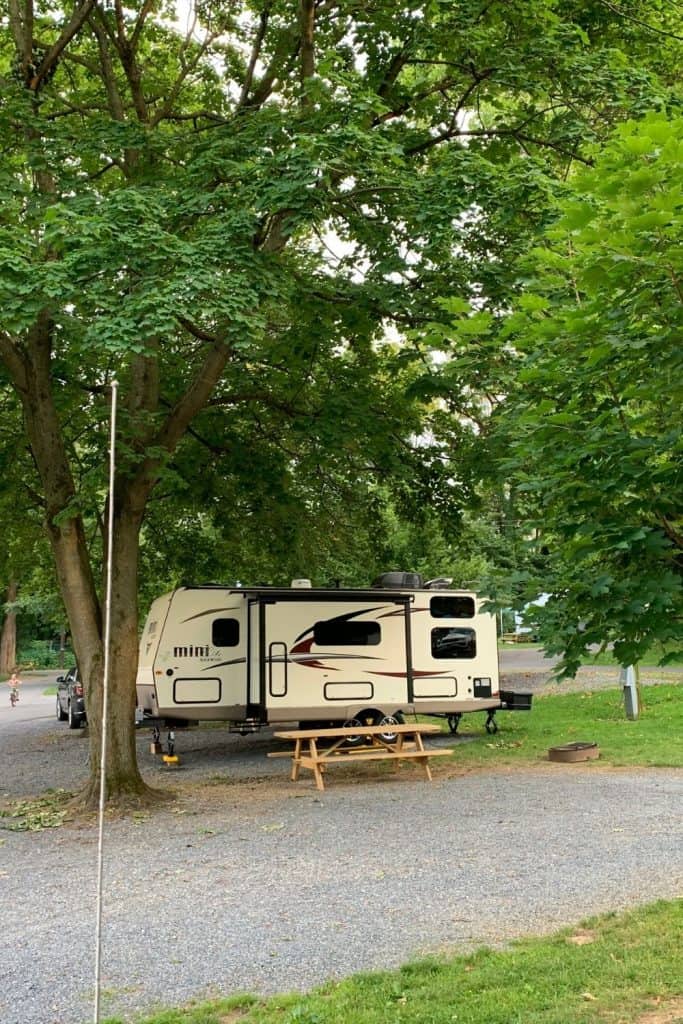 For convenience while taking in the whole Hershey experience, we chose to stay at the Hersheypark Camping Resort. It's a fabulous family campground and has lots of great amenities including:
Full and Partial Hookups
Campground Wifi
Laundry Room
Indoor Game Room
Multiple Playgrounds
Basketball, volleyball, and shuffleboard courts
Horseshoe Pits
Movie nights, live entertainment, and other resort activities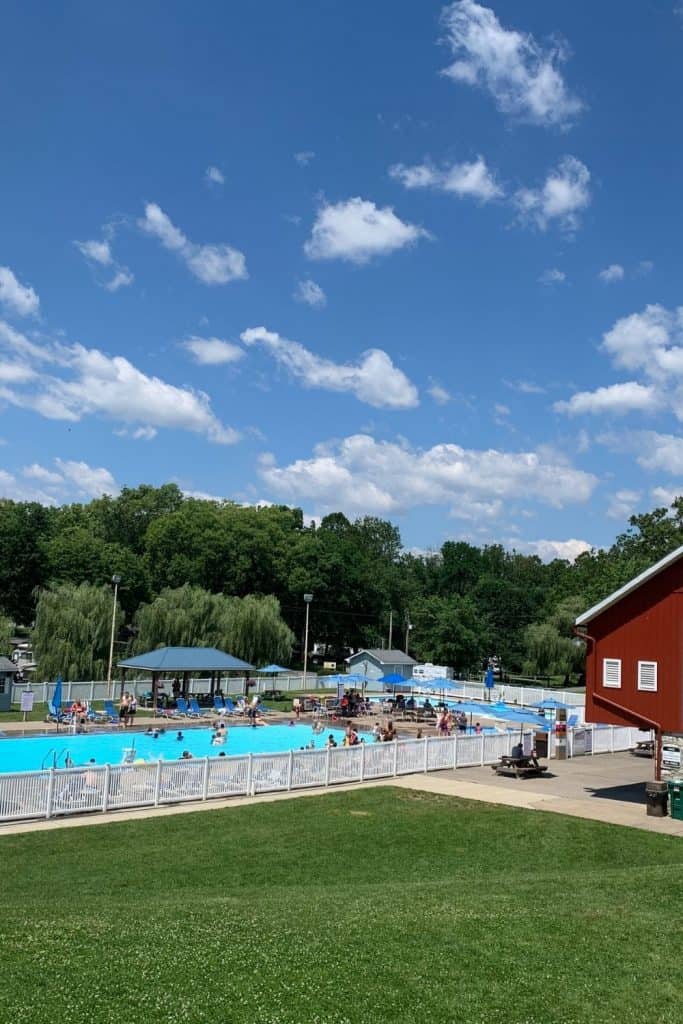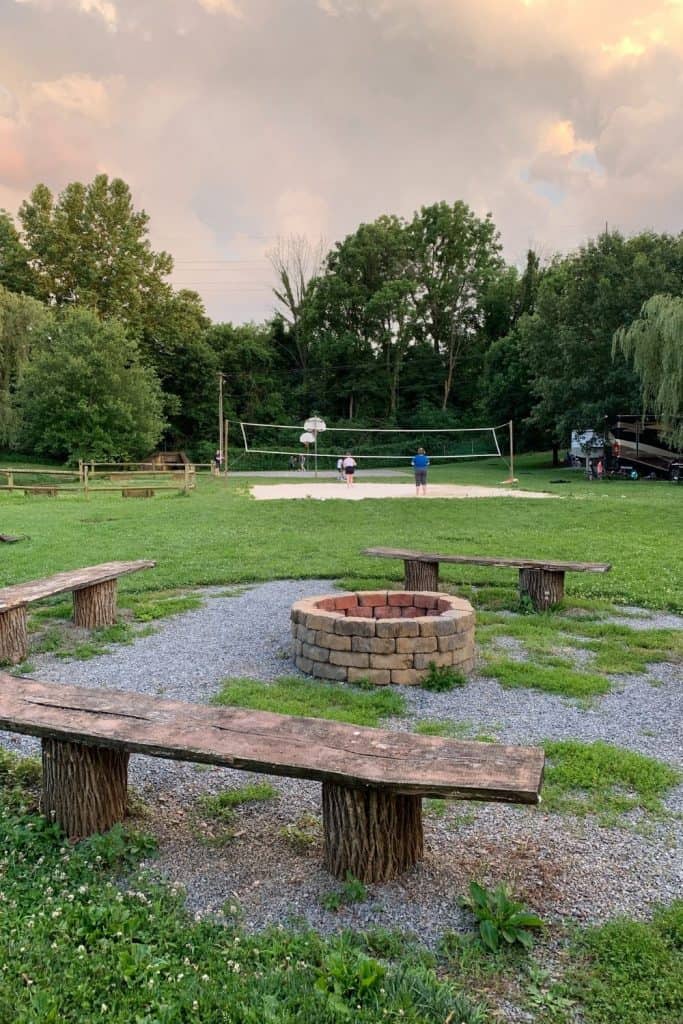 The campground is part of the Hershey property so not only do you get great amenities, you also get perks at the other attractions like discount tickets, free parking, extra hours at Hersheypark, and free transportation to Hersheypark.
Hershey Thousand Trails RV Resort
If you are a Thousand Trails member, Hershey Thousand Trails RV Resort would be a good option. Located about 6 miles from Hershey, you can be in the middle of the action in a short amount of time. The park features:
Full and Partial Hookups
Resort Wifi
Laundry Room
Indoor Game Room
Mini-Golf
Multiple Playgrounds
Tennis, basketball, volleyball, and pickleball courts
Horseshoe Pits
Scheduled resort activities
Hershey Road Campground
A third option is the Hershey Road Campground. Located about 9 miles from Hershey World, this park is the closest family owned campground to Hershey, PA and as of 2020 has been remodeled.. The park features:
Full Hookups
Campground Wifi
Laundry Room
Indoor Game Room and Store
Swimming pool
Splash pad
18 hole Mini-Golf Course
Playground
Dog Park
Cabins
Things to do in Hershey, PA
If you're wondering about things to do in Hershey, PA, let's just start by saying…there's more than you might imagine!
Hershey's Chocolate World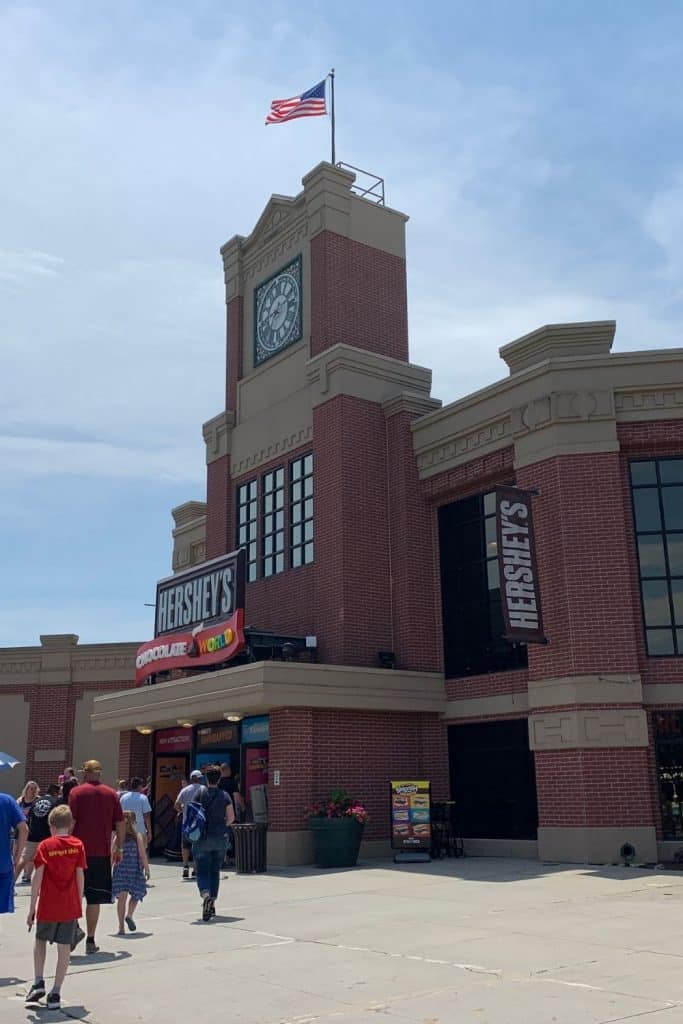 Whether you have a few hours to spend in Hershey or a few days, Hershey's Chocolate World is the best place to start. Here, you can shop for all things sweet, have your photo made with the Hershey characters, take the free tour, or pay for more interactive experiences.
Chocolate World experiences are geared toward the 10 and under crowd or the casual tourist who is young-at-heart. A serious sweet tooth doesn't hurt, either.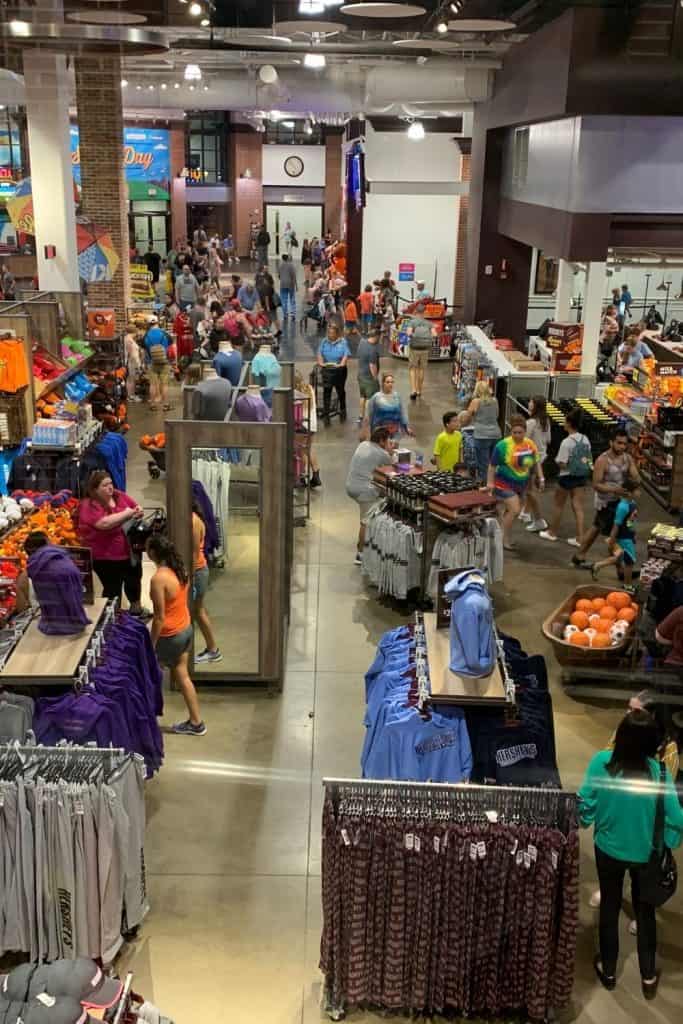 Hershey's Chocolate Tour Ride
The free Chocolate Tour Ride was one of our favorites and gives an overview of how chocolate is made and why Hershey is the best place to make it. They even give you a free sweet sample at the conclusion.
Create Your Own Chocolate Bar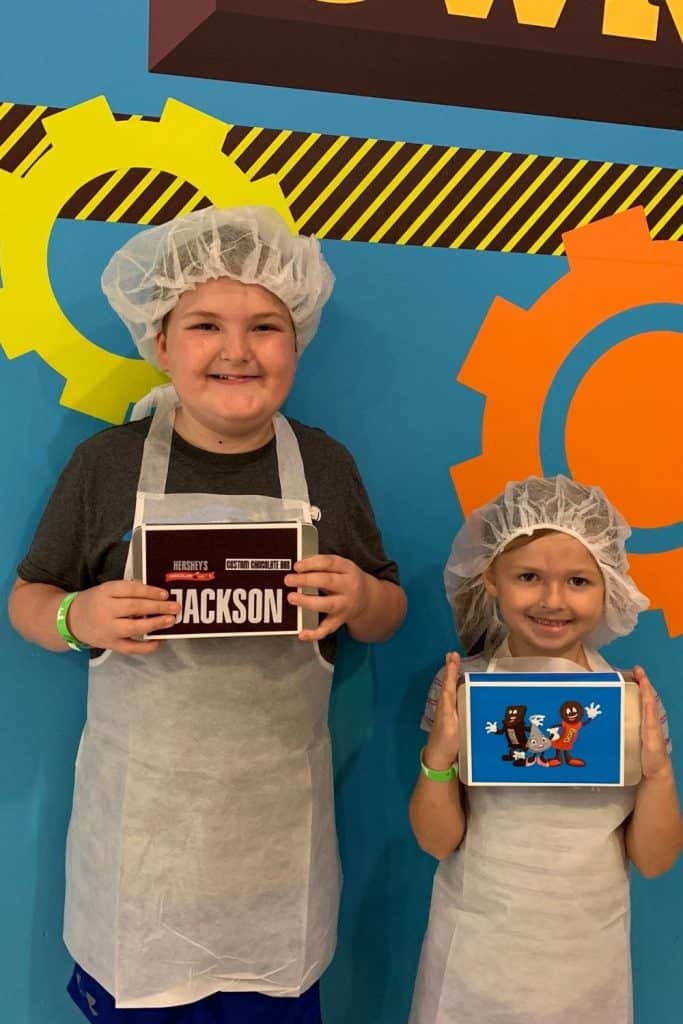 If you don't do anything else, you have to try this quintessential Hershey experience! Who doesn't want to design and create their own personalized chocolate bar and watch as it is made? This experience is a universal crowd-pleaser and definitely worth the price tag.
Hershey Trolley Tour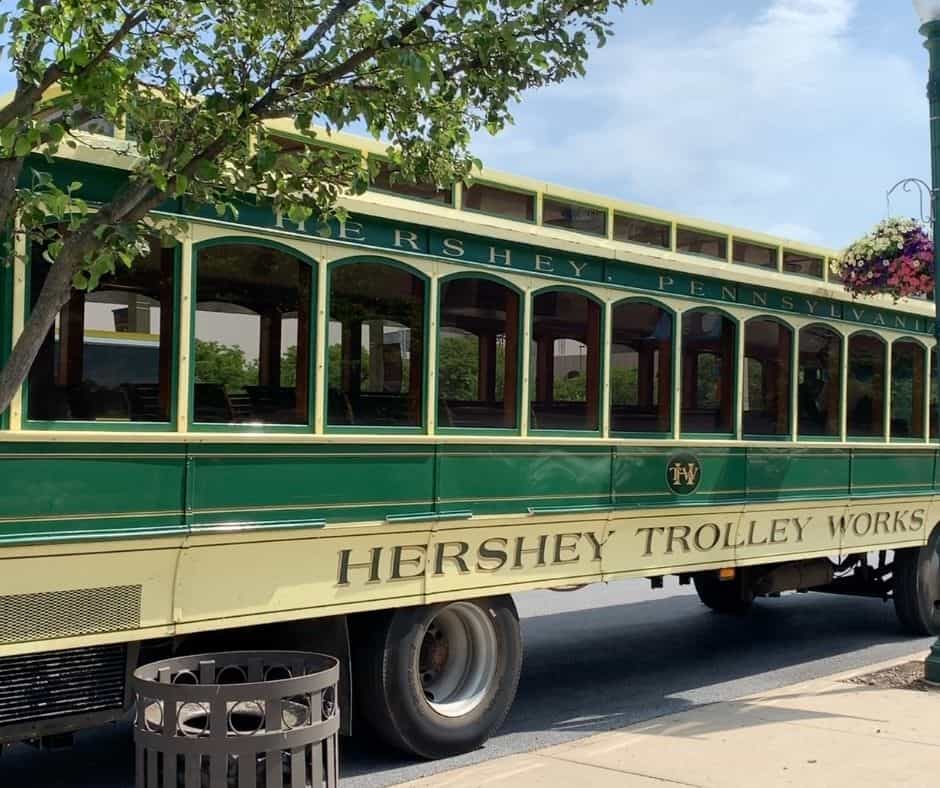 The Trolley Tour was a favorite with the history buffs in our family. The tour takes you around downtown Hershey and shares the history of Milton Hershey and the town he built. The tour guides are terrific and make history fun for even the youngest trolley passengers. If you only have a day to spend, this makes the list of must-do activities.
Hershey's Unwrapped
Unwrapped feels like an interactive show you might see at a theme park, except you also get to taste chocolate. It's definitely a fun show for youngsters.
4D Chocolate Mystery Show
Once again appealing to the Elementary age crowd, the 3D movie (with 3D glasses) features the Hershey characters and a chocolate mystery to solve.
Hersheypark
Hersheypark has been around for over 100 years, so they have had plenty of time to fine-tune it into a serious theme park. The park features over 70 rides, including 14 roller coasters, plus an assortment of kiddie rides and shopping venues.
Hersheypark Admission also gets you into an 11-acre waterpark and ZooAmerica, which is home to over 200 animals.
While my coaster-loving son would have loved to tackle Hersheypark, our daughter was just under the height requirements for a lot of the bigger rides. We decided that this will be our first stop the next time we are in town and everyone is a little taller.
The Hershey Story Museum
For a full appreciation of the history of Hershey, Pennsylvania and the legacy of Milton S. Hershey, The Hershey Story Museum is the place to go. The museum details the stories of how he went from struggling entrepreneur to leader of the world's largest chocolate company, how he created hundreds of jobs during the Great Depression, and how he became one of the most prolific philanthropists of the twentieth century.
The various exhibits are interactive to appeal to all ages. Kids can also participate in a scavenger-hunt style exploration of the museum.
Hershey Gardens
Opened by Mr. Hershey in 1937 as a "nice garden of roses", Hershey Gardens is now a full-fledged botanical garden with 23 themed gardens, a butterfly atrium, and a children's garden.
Spring and summer are obviously the best times to visit, but they have events and activities throughout the year like a Pumpkin Glow in the fall and Live Holiday Music in December.
Shop for Bargains
Bargain shoppers rejoice! Hershey is home to a huge Tanger Outlet shopping mall. When our oldest started complaining that all this walking had his feet hurting, we were ecstatic to find a Sketcher's Outlet across the street from Hersheypark.
If you find holes in your vacation wardrobe, you can check out all the family favorite stores at Tanger like Under Armour, Reebok, Gap, Carter's and more.
What to Eat in Hershey, PA
Does Hershey have restaurants? Of course, what touristy spot doesn't? For us, the big story here was the rolling hills and farms of the Pennsylvania countryside and the bounty of fresh food it provides. Here, you can taste the goodness of America right at the source.
Find a Farm Market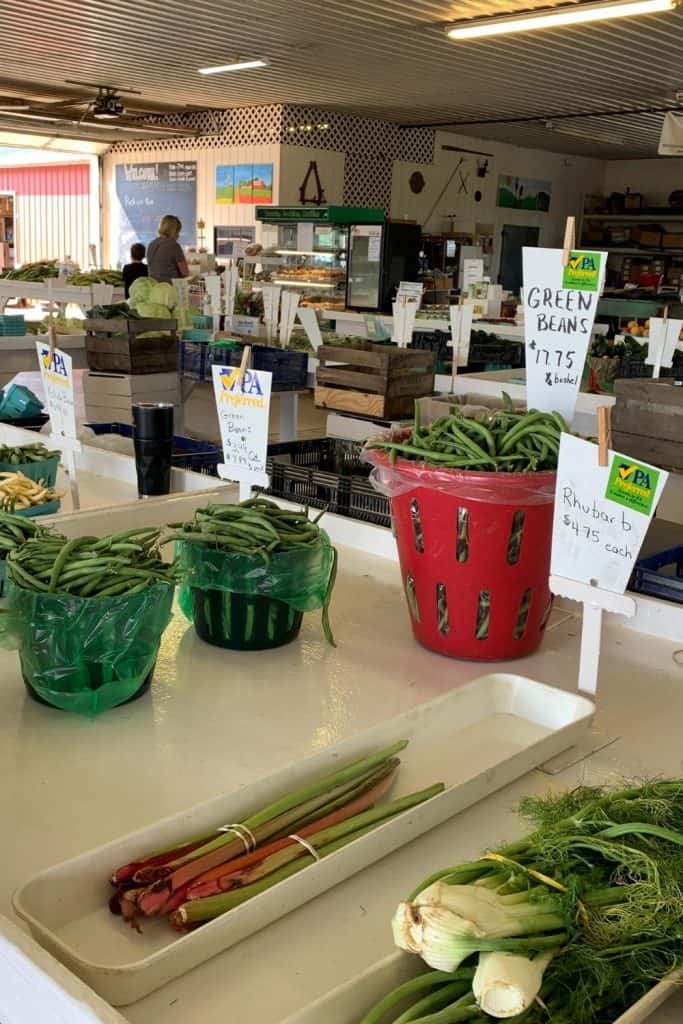 Visiting farm markets is one of our favorite ways to experience a new location. The Pennsylvania Dutch have been cultivating the land here for generations and today's Pennsylvania farmers are just as proud.
No matter what market you go to, you will see signs certifying that the produce is Pennsylvania grown and harvested. We ended up at Strites Orchard where we found a great selection of fresh produce, baked goods, and fresh milk to enjoy.
Take a Dairy Tour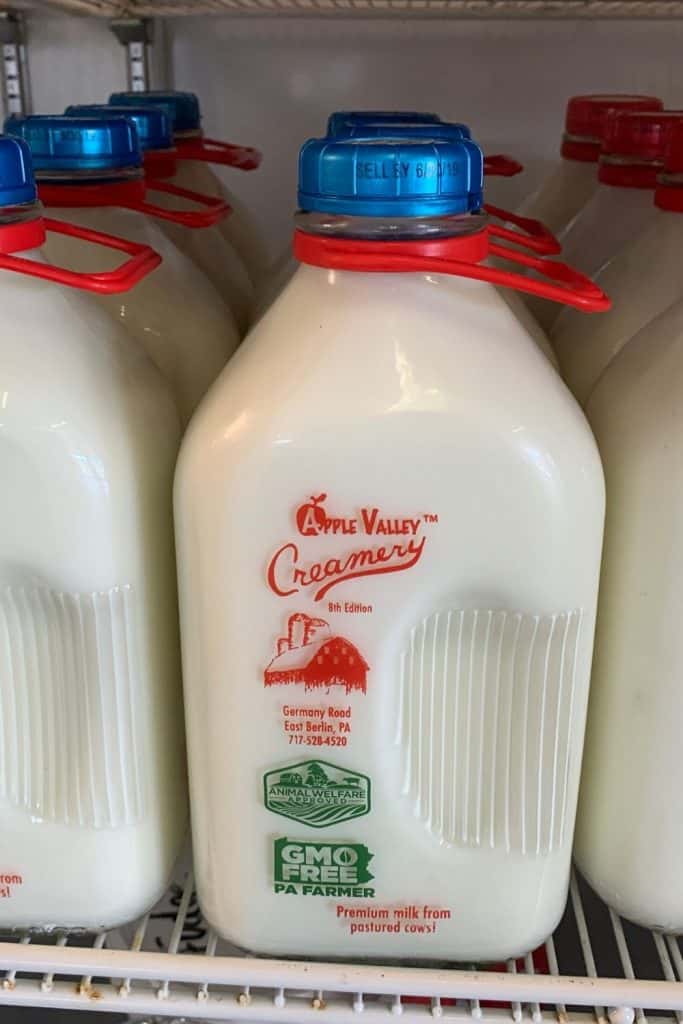 One of the biggest reasons that Milton Hershey chose the area for his chocolate factory was because of the huge concentration of dairy farms where he could get fresh milk for his "milk chocolate".
Trust me, you haven't had milk until you have had fresh milk in a glass jug! Many dairy farms in the area (like Keider Farms) offer tours where you can see the ins and outs of how a dairy farm operates and take home farm fresh milk and other products.
Extra Tips for Hershey, PA
Decide ahead of time what tickets or experiences you want to purchase because you may be able to bundle them and get a discount, especially at Hershey's Chocolate World.
Leave time in your schedule to hang out at the campground! The area has some great campgrounds with lots of family-friendly features and activities that don't cost anything extra.
Check the Hershey, PA website for events and activities that may be specific to the time of year you are visiting. For example, Hersheypark hosts Christmas Candylane during the holiday season. The Hershey Bears Hockey Team also plays games nearby at Giant Center.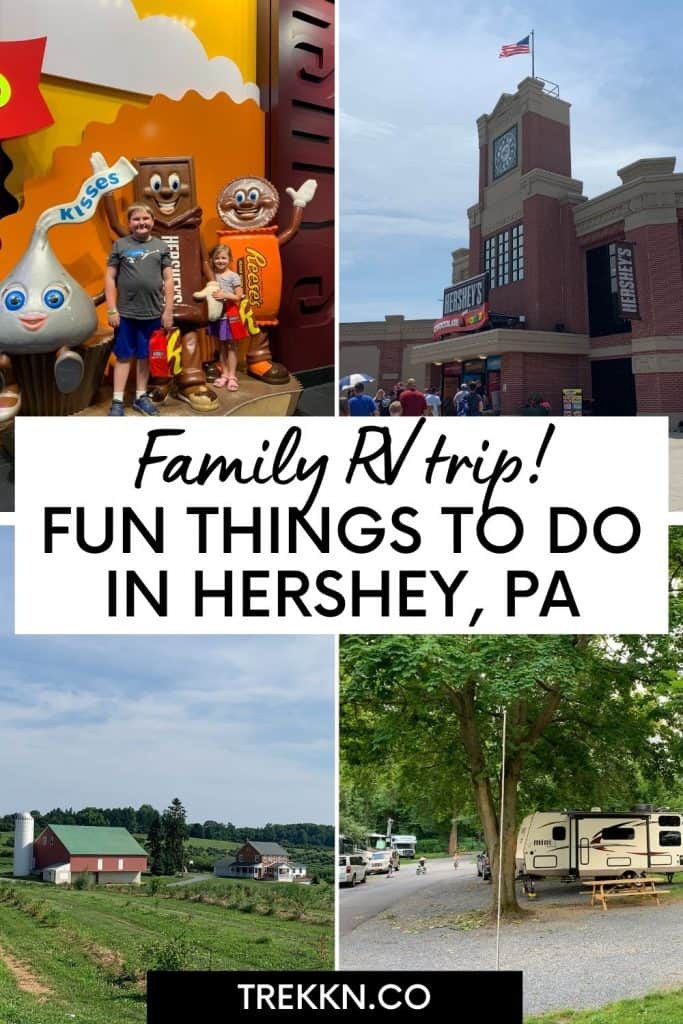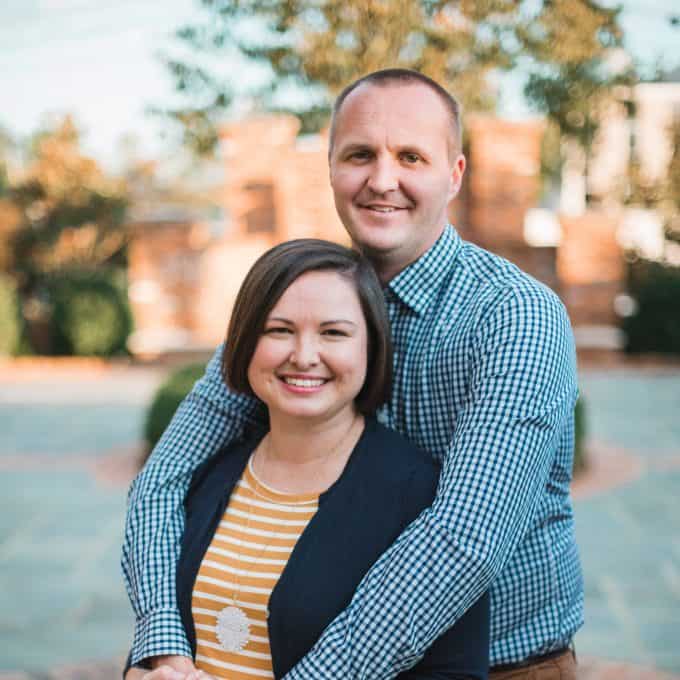 Nick and Kelsey Hensley are part-time RVers and full time adventure seekers. Nick is a Rocket Scientist by day and a Certified RV Technician by night. Kelsey works as a freelancer, photographer and digital ninja. With their two kids, the Hensleys road trip across the country every summer on their quest to see all 62 National Parks. On the weekends you can find this nerdy crew at a campground, historic site, or checking out the newest restaurant in town.