5 Restaurants in Seward, Alaska You Won't Want to Miss

When it comes to restaurants in Seward, there is a surprising amount of variety.
If you haven't been to Alaska before, you may believe that the people of Seward fill their bellies with fish they grab out of the bay and berries they pick from the mountains in their backyard.
As much as we do enjoy those two things, we're lucky to have a great selection of restaurants as well, ranging from classic American food to authentic Thai curries, and (almost) everything in-between.
To give you a lay of the land, I've decided to share five of the restaurants that I most frequently visit. This is not an exhaustive list by any means, so don't ignore the other fantastic restaurants that can be found in the Seward city limits!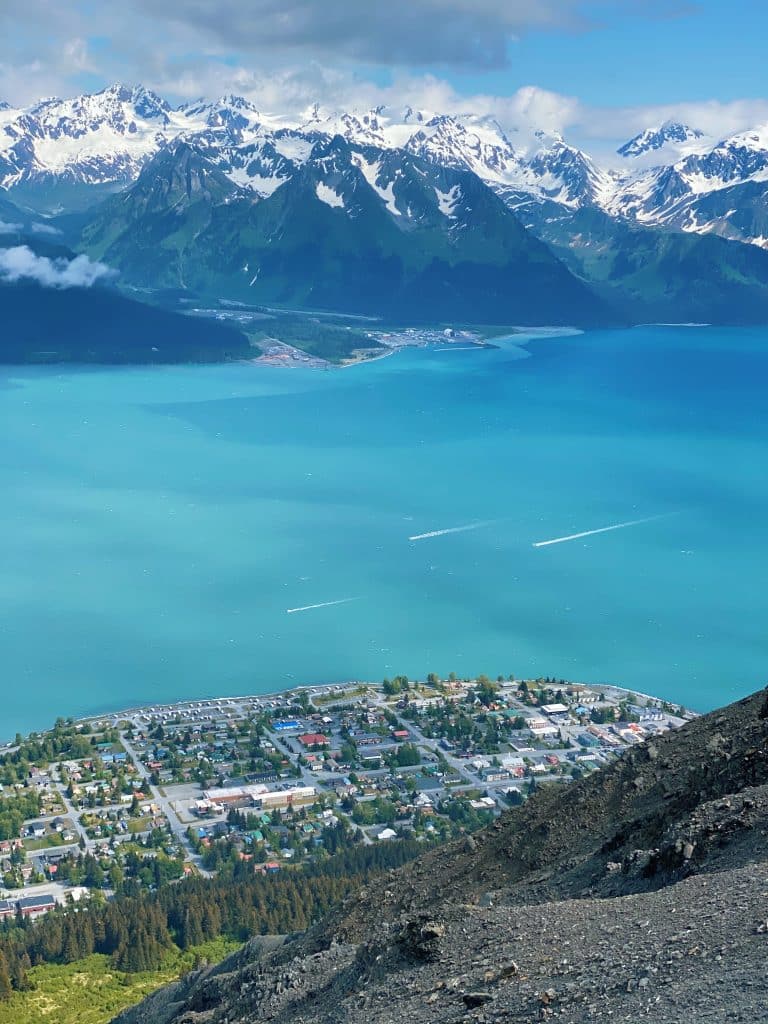 5 Restaurants in Seward, Alaska You Won't Want to Miss!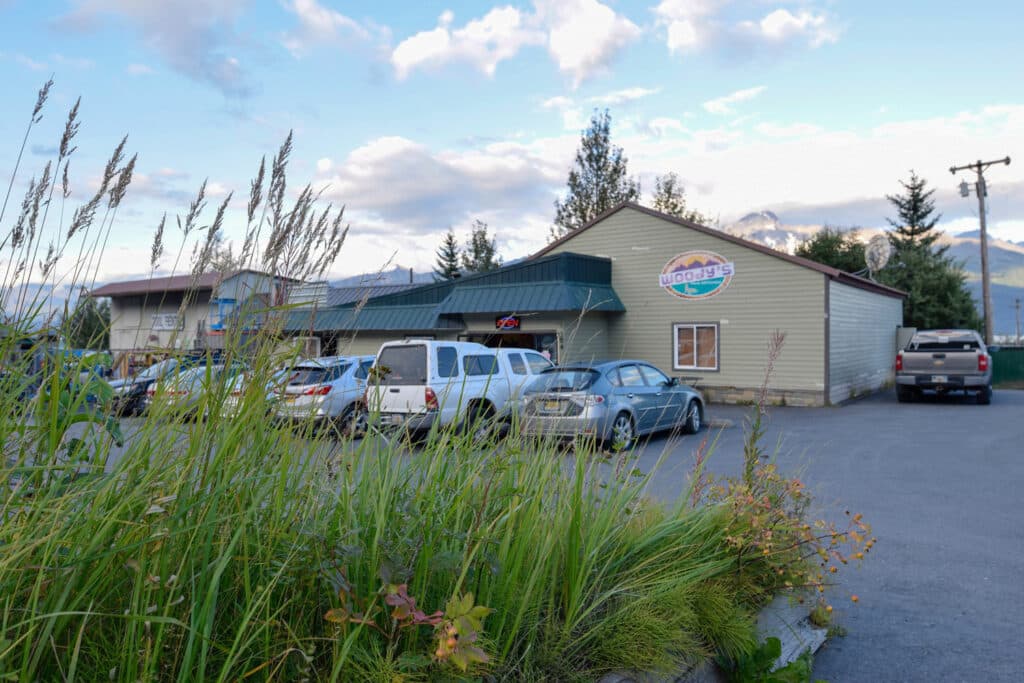 Located on Fourth Ave and B Street, Woody's Thai Kitchen is the place to be if you're craving genuine, heartfelt Thai cuisine.
Named after a Steller Sea Lion that once resided in the Alaska Sealife Center, Woody's has been a Seward favorite since its inception.
They describe themselves as Bangkok-style Thai food made with Alaskan ingredients. If you ask me, this description should be enough to peak anyone's interest.
What kind of food is offered?
Their menu provides an excellent selection of curries, noodle dishes, soups, and rice dishes.
No matter how experienced or inexperienced you are with Thai food as a whole, you are sure to find a favorite from the various options available.
If you have the heart for some spice, Woody's won't shy away from making sure you sweat. But at the same time, they can tone down the spice level of most of their dishes, making every meal accessible to everyone.
Besides spice level, Woody's also accommodates a variety of dietary restrictions. They offer exceptional vegetarian and vegan options, something that is often difficult to find when traveling to small towns.
Being a vegetarian, my personal favorite dish is the yellow curry with tofu. On a rainy Seward day, the feeling of enjoyment I get from chowing down on a hot curry is without comparison.
Prices are often a point of contention with tourists visiting Seward. While it's true that Seward restaurants are most likely going to be more expensive than your favorite restaurant in Texas, the portions that Woody's serves might just be the best bang for your buck.
For example, I pay approximately $17 for a curry dish (not including the tip) and end up eating half and taking the rest home. In my experience, a visit to Woody's always means I get two meals.
Perhaps my favorite thing about Woody's Thai Kitchen is the fact that they are open year-round! Spring, Summer, Fall, and Winter; Woody's will always be there for you.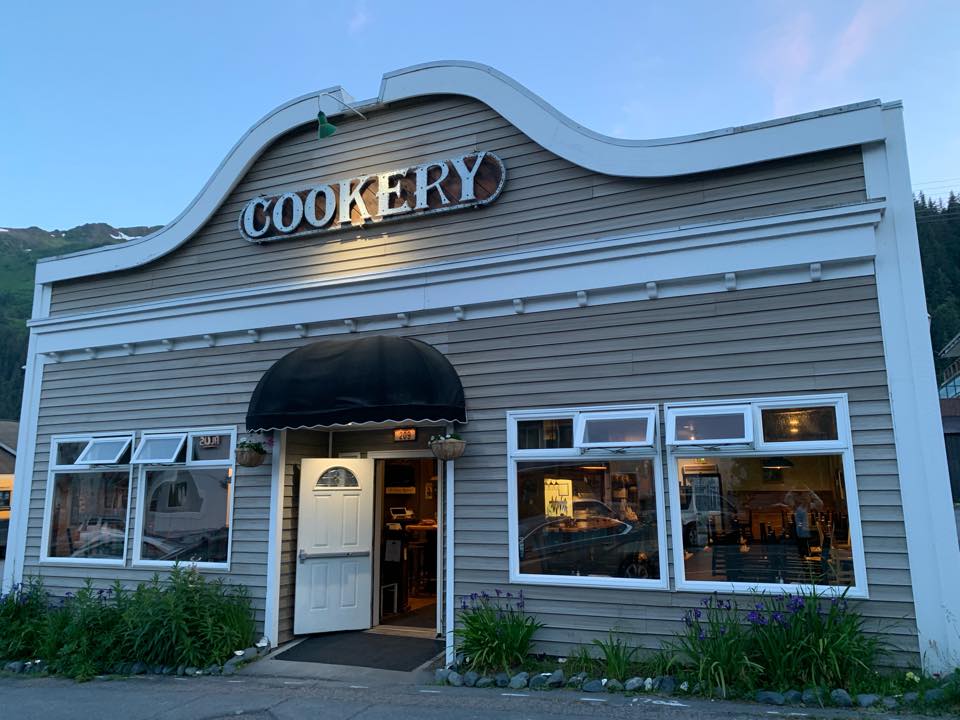 While many restaurants in Seward aim to provide fresh and clean food to citizens and tourists alike, not many can compare to The Cookery.
The Cookery is a true farm-to-table restaurant. Fresh oysters are delivered daily, locally farmed meats, and produce sourced from the Kenai Peninsula; all of these ingredients remind you of where you are and emphasize the importance of eating locally.
Since opening back in 2015, the duo behind The Cookery, Kevin and Stacey Lane, have strived to deliver plates full of life in an honest and unpretentious way. They have, without a doubt, achieved this.
The restaurant is located in downtown Seward on Fifth Ave, just a two-minute walk from stellar views of Resurrection Bay.
As you walk inside The Cookery, you are greeted with a surprisingly quaint establishment that feels cozy and inviting. The bar stands front and center in the dining area. Many locals enjoy spending an evening at the bar, sipping on local craft beers and specialty mixed drinks.
Due to this restaurant's small size, reservations are typically required. The Cookery is a standout eatery in this small town, and the demand for a table stays consistently high throughout the summer season. If you're planning to eat here, reserve a table as far in advance as you can!
What kind of food is offered?
While the nice atmosphere is certainly a bonus, that's not the reason people visit The Cookery.
The food draws all the customers, over and over and over again. The menu is a mixture of classic seafood specialties alongside intriguing small dishes that are sure to have you curious.
Before my first visit, I kept hearing that I needed to try the Wild & Tame Mushroom Toast. I'm a big fan of mushrooms, so you better believe this is the first thing I ordered. Needless to say, I was blown away. That dish alone is enough to make me a returning customer.
Whether you're in the mood for expertly seasoned halibut, buttermilk fried chicken, or their tried and true staple of shucked or broiled oysters, The Cookery will let you walk away with a smile and a full tummy.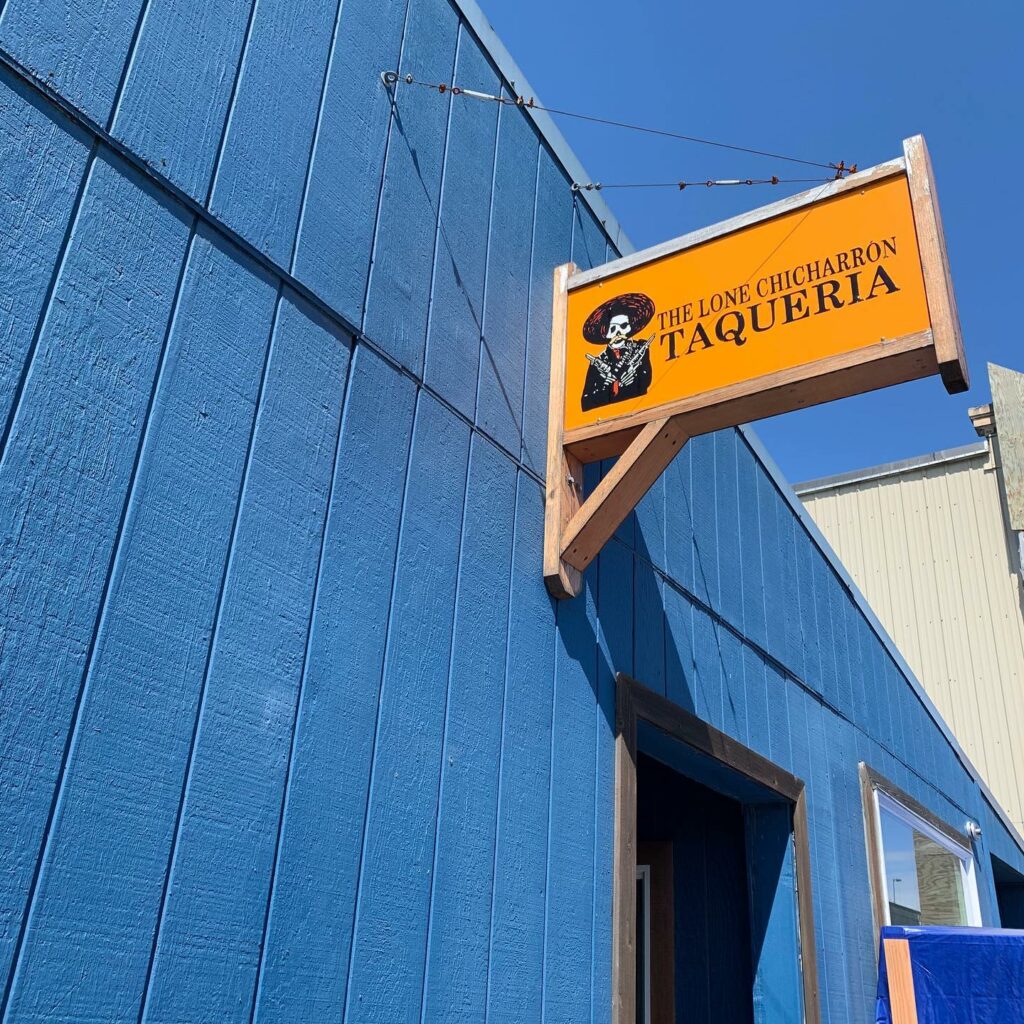 Tacos in Alaska? Tacos in Alaska!
The Lone Chicharron was started by the same duo responsible for The Cookery, Kevin and Stacey Lane. After having success with The Cookery, they aimed to fill a void (a tragic void, as they say) in the assortment of restaurants in Seward: tacos.
Since opening in 2019, The Lone Chicharron has been the lone supplier of tacos to the people of Seward. Should they be considered saints? Probably. All I know is that coming from Texas, I would surely miss sitting down at a taqueria.
Right in the heart of downtown, The Lone Chicharron is always busy. On any given night of the week during the summer, you can expect a line out the door. That is definitely a testament to the success of the Chicharron.
The Seward Alehouse sits right next door, so while you wait for your tacos, it's easy to grab a drink and hang with the locals.
If you'd rather enjoy the atmosphere of the Alehouse while you enjoy your tacos, the Seward Alehouse has a window that connects the two establishments where you can easily order your food. Very convenient!
What kind of food is offered?
As you could probably ascertain, The Lone Chicharron (known simply as the "Cheech" in town) limits its menu to a selection of tacos and burritos. When going to a taqueria, nobody should expect anything other than really good tacos. And that's exactly what they offer.
Starting with hand-pressed corn tortillas made fresh daily, the Cheech provides five main taco fillings: pollo (chicken), carne asada (sliced and marinated steak), carnitas (slow-cooked pork), rockfish (breaded and fried), and eloté (as a vegan option).
Any one of these tacos will run you $4. But if you're searching for a great value, "The Hot Rod" will allow you any two tacos of your choice as well as a side of rice and beans for $12. It's hard to find a meal in Seward that will fill you up for only $12, so this holds a special place in my heart.
You can never go wrong with taco night, and the Cheech is about as authentic as you can get for tacos in a small Alaskan town.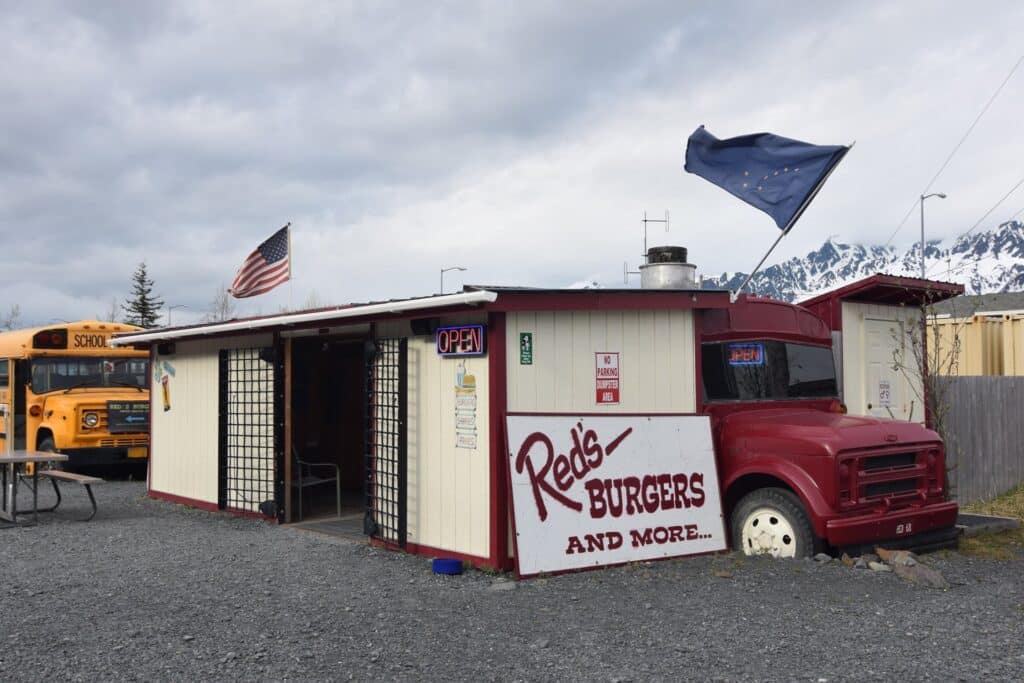 Seward is without a doubt a seafood town. The ocean is right there! However, I know that many people traveling to Seward like to stick with tried and true American classics.
I get asked on a daily basis where to find burgers. I always answer the same way: Red's Burgers.
Red's Burgers is situated along the Seward Highway (Third Ave), halfway between the small boat harbor and downtown. They don't inhabit a traditional restaurant building, however.
Red's is run out of a building about as big as a shed, with a renovated school bus as an "inside" seating option. Think of it as a food truck, but much more stationary.
This unique location only adds to the charm of Red's Burgers, creating an atmosphere that is laid back and casual.
What kind of food is offered?
As a burger place, it would be silly to not try one of their burgers. They have a wide selection of meats, including hamburgers, elk burgers, caribou burgers, buffalo burgers, and venison burgers.
If meat isn't your thing, they also provide a veggie burger option that is just as delicious (usually a Beyond Burger patty).
Besides the timeless burger options that nearly every American has come to know and love, Red's offers a handful of other options that are just as tasty.
They include fish and chips, sandwiches, hot dogs, and chicken tenders. Overall, Red's is a well-rounded American restaurant that is sure to satisfy even the most dedicated burger fans.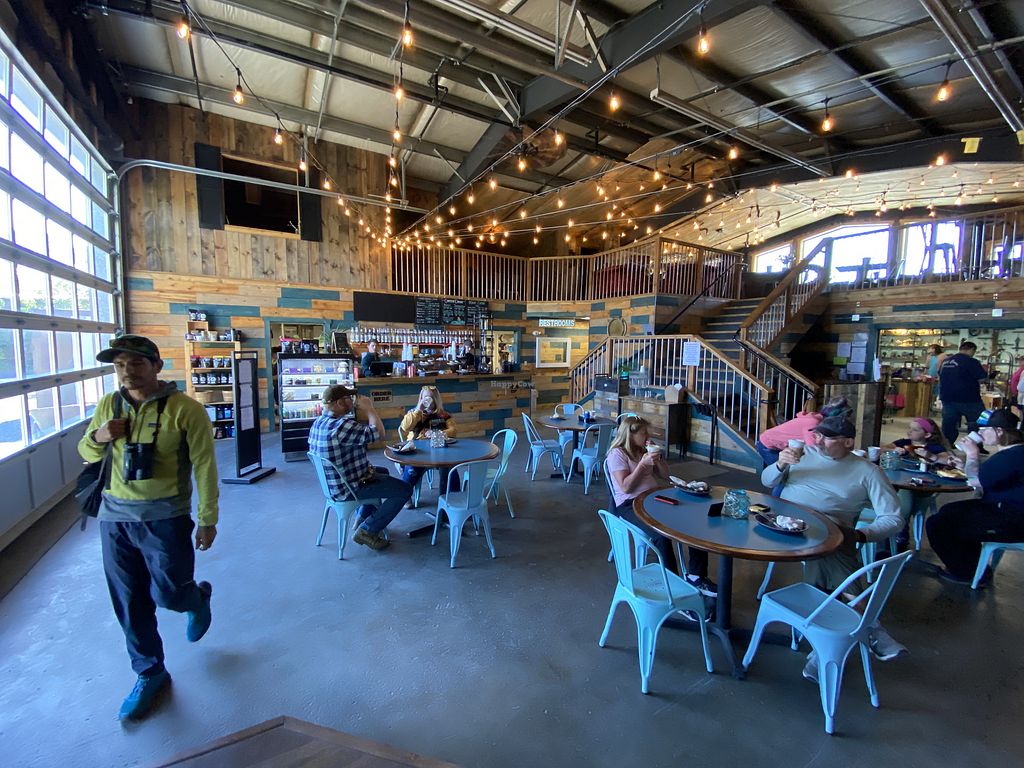 The Mermaid Grotto Café is the newest restaurant on this list, having opened at the end of 2020.
I have a special connection to the Grotto through helping to get it up and running back in November, and it still remains my main place of work.
I certainly don't want to give the Mermaid Grotto any special treatment in this post, but as an employee, I do have a unique look into the operation and the people behind it.
Located in a warehouse that was once a boat repair facility, the Grotto has transformed the space into a groovy, eye-catching, mermaid-inspired restaurant and café. The building sits at the corner of the Seward Highway and Port Ave, right across the road from the Harbor 360 Hotel.
The downstairs features a full-service coffee bar where you can opt to grab a coffee and relax, or even order food from the counter.
The upstairs is the more "formal" part of the restaurant. It features traditional table service, as well as a boat-shaped bar that serves beer and wine.
The large windows in the upstairs area provide excellent views of the small boat harbor and beyond, something that isn't found in too many restaurants.
What kind of food is offered?
The Grotto began as a collaboration between Elle Zernia, the owner, and Anthony Baclaan, a local chef renowned throughout town for his previous restaurant Hamajang Foods.
The menu is a collection of classic seaside dishes mixed with uncommon Asian Fusion options that won't be found anywhere else.
If a tasty seafood dish is all you're after, try out the Fish Witch: a generous fillet of halibut, pan-seared to perfection, topped with bacon and other fixings, sandwiched between a soft brioche bun.
If you want some heat in your life, try the Hurricane Bowl with spicy Korean red sauce: purple rice, assorted vegetables, and optional bulgogi beef.
The grab-and-go fridge is also stocked with tasty treats and a rotating selection of ready-to-eat meals, including ahi poke!
A brief Q & A:
To get you an inside look at the Mermaid Grotto, along with restaurants in Seward as a whole, I asked our head chef Anthony Baclaan a couple of questions:
Where did you gather the inspiration for the unique menu at the Mermaid Grotto?
The inspiration for the menu comes from my diverse background of growing up in Hawai'i, and my love for travel.
Growing up in Hawai'i I was exposed to many different cultures, and more importantly, their food. One of which is Korean food, my personal favorite. I love the heat and intense flavors.
My love for travel has relocated me from Hawai'i, Florida, Las Vegas, New York, and Alaska. You see this inspiration in the Sirens Shawarma, and the different soups I make from scratch. And you also see staples from Hawai'i like the musubi.
How does our location in Seward, a small Alaskan tourist town, influence the struggles (and joys!) of working in the restaurant industry?
Produce is hard to get consistently. We take great pride in the ingredients we source like our Kim chee and sprouts. We make our own sauces, and sometimes keeping up with a busy summer and production cooking can take a toll. But slow and steady wins the race.
I've always wanted to cook food that made me excited and made me feel good. Allowing yourself to be open to new experiences can make your dining experience so much fun. Always try something new, you might actually like it. And you're on vacation, so why not!
As you can see, the world of restaurants in Seward is diverse!
If you have the time (and the room in your stomach), I recommend trying out all of these restaurants!
All of Seward's restaurants, including those not on this list, are always trying their hardest to provide the best service possible.
The 2021 summer season has been one of the busiest summers for Seward ever, and our workforce is down by about 25%. Times are tough, but we continue striving to create excellent experiences for those who visit our little town.
While it's true that things don't always go perfectly, I encourage you to be patient and empathize with the service workers of Seward.
Now get out there and eat!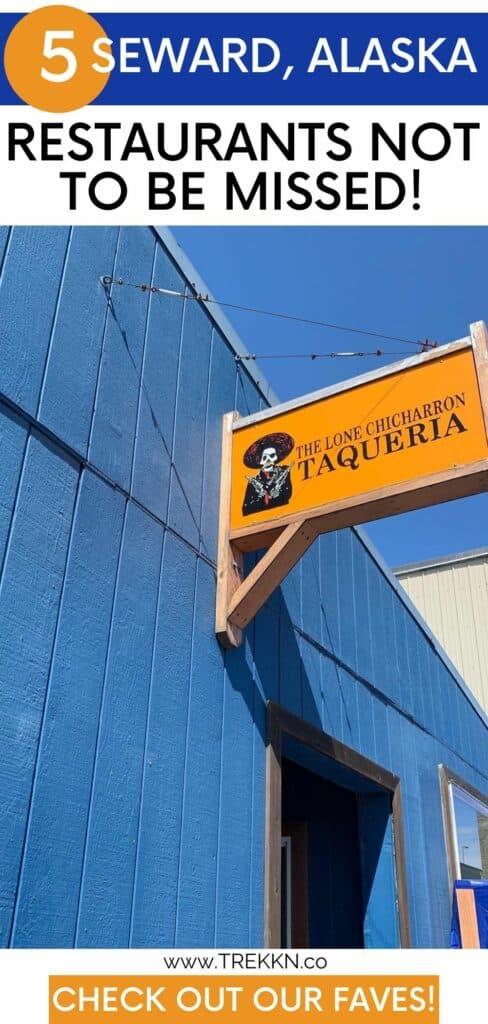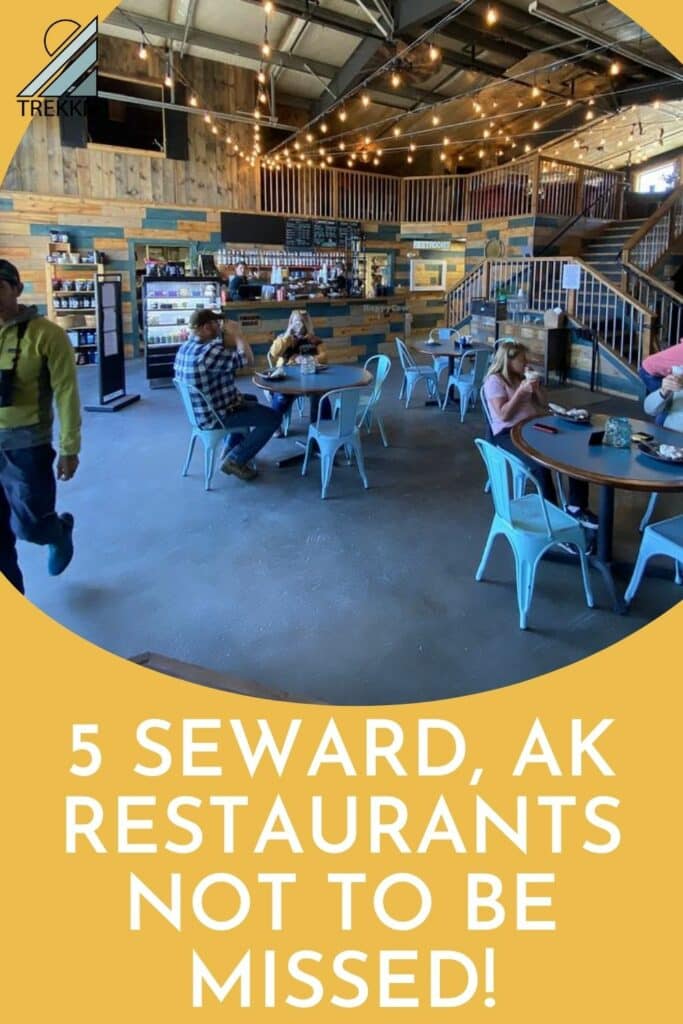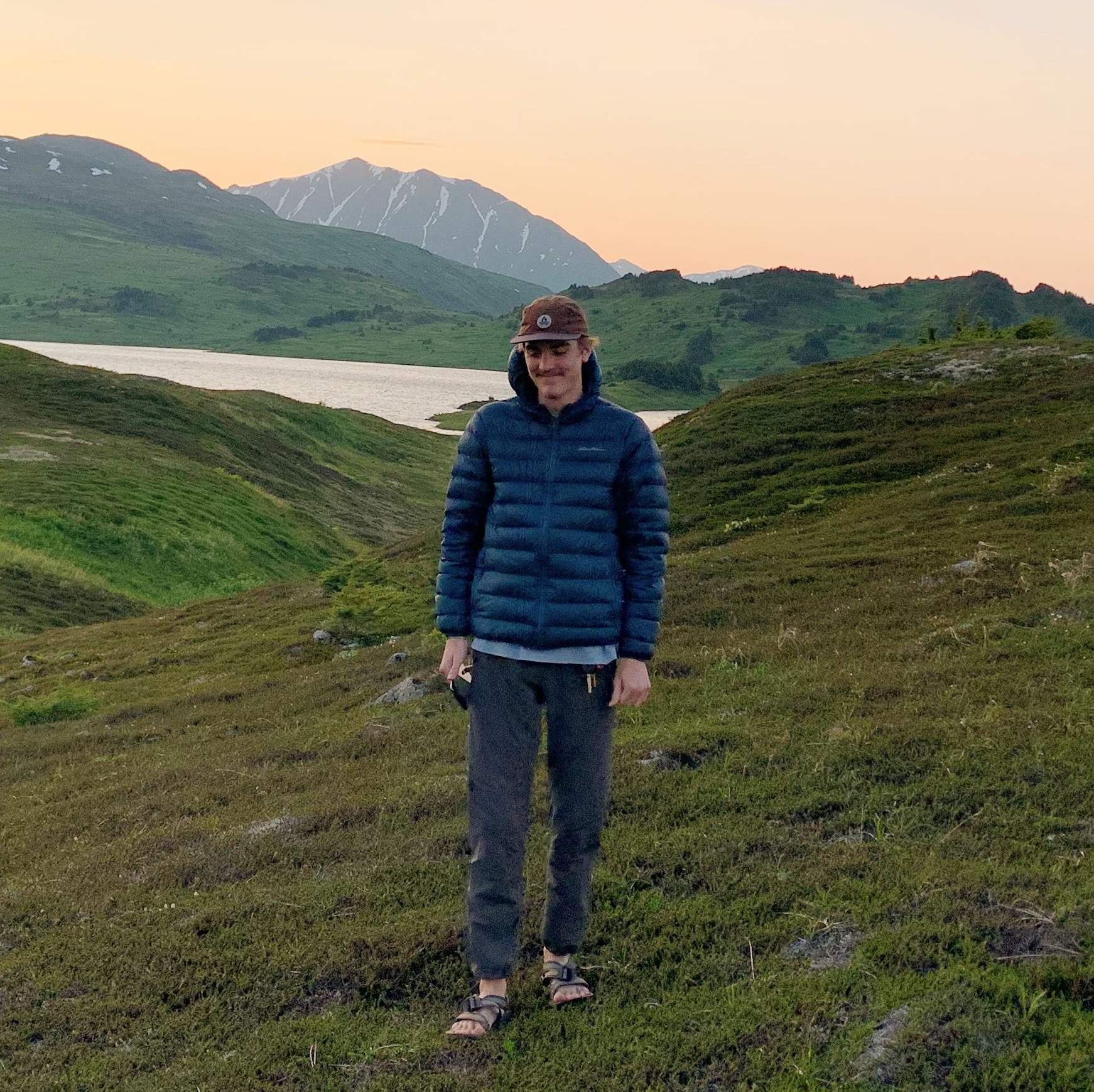 Josiah B gained invaluable experience while living on the road with his family, during which time he felt overcome with the desire to continue exploring. That search landed him in Seward, Alaska, where he currently resides. His love for the outdoors is welcome with open arms in the Last Frontier, and with an endless amount of hiking and backpacking to be done, he's eager to share the best that Alaska has to offer.