Top 7 Sleeping Pads for Camping & Backpacking (2023 Edition)

Are you looking for a good night's sleep in the great outdoors? Look no further than our list of the top sleeping pads for camping and backpacking!
From an outsider's perspective, camping probably looks like voluntary suffering. No way anybody could actually enjoy that, right?
Well, with modern-day sleeping pads breaking through the ceiling of conceivable comfort, camping of all kinds is becoming much more enjoyable.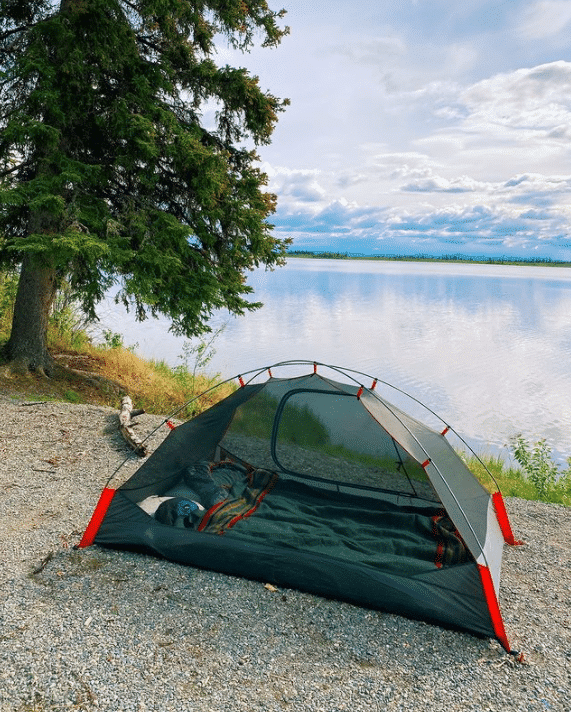 Advancements in sleeping pad technology continue to make better products; by decreasing weight and size, while simultaneously increasing comfort and warmth, new generations of sleeping pads run laps around their antiquated brethren.
These improvements are also lowering the barriers of entry for those looking to get into backpacking and camping as a hobby. Products that are up to par with contemporary standards are becoming cheaper.
Whether you're looking for your first-ever sleeping pad or scouting for a new upgrade, let's take a look at seven sleeping pads that are sure to get you excited for your next camping trip.
Top 7 Sleeping Pads For Your Next Camping Trip
The following sleeping pads are in no particular order.
They have been divided up into specific categories that pertain to the specific needs of a camper. Just because someone says something is the best doesn't mean it's necessarily for you!
Before buying a sleeping pad, think about what you will be using it for, and how often you will use it, and ask yourself if it meets your needs (not only your wants).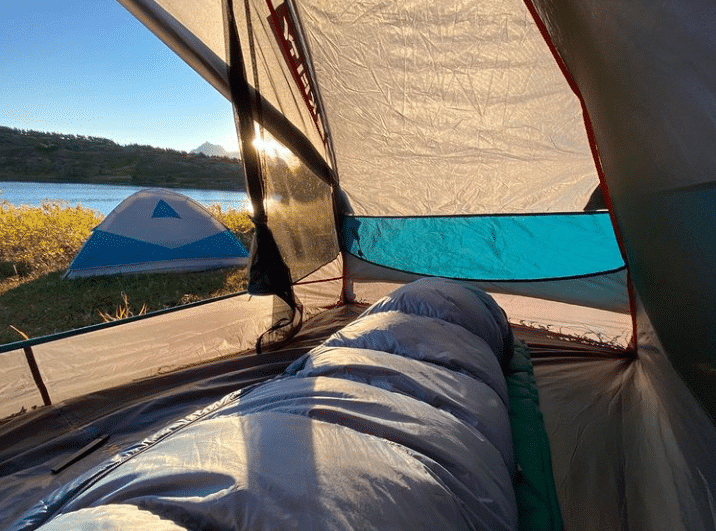 Best Sleeping Pad for Ultralight Backpacking:
Weight: 12.5 oz.
R-Value: 4.2
Thickness: 2.5 in.
Packed Dimensions: 9″ x 4.1″
Pad Dimensions: 72″ x 20″ x 2.5″
When it comes to ultralight backpacking, it's always a matter of counting every last ounce that is stuffed into your pack. Where you're able to cut weight, you do.
For ultralight fiends of the highest degree, Therm-a-Rest provides an excellent option with the NeoAir XLite. Weighing in at a measly 12.5 ounces, it's hard to find anything that weighs less but still performs adequately.
Therm-a-Rest boasts that the NeoAir XLite is "the gold standard in lightweight backpacking comfort", and it's not hard to see why.
Their patent-pending Triangular Core Matrix provides excellent warmth without adding on excessive weight. The R-Value of 4.2 is without a doubt impressive. You can be confident that the NeoAir XLite will keep you warm all camping season, even far into the shoulder seasons.
On their website, Therm-a-Rest mentions this pad will be comfortable "year-round", so definitely take that into consideration. While it's not the warmest pad on this list, it's certainly a contender for the most versatile sleeping pad.
The Therm-a-Rest NeoAir XLite is constructed from 30D rip HT Nylon. A 30 denier Nylon is surely durable, but you will still need to be cautious of where you are placing the pad.
Nobody wants a rip in their sleeping pad. If that does occur, Therm-a-Rest provides a repair kit for punctures in the box, as well as a pump sack for easy inflation, and a stuff sack for storage (as do many of the sleeping pads on this list).
Personally, the 2.5-inch thickness of this pad is what makes it hard for me to buy. Call me bougie, but I enjoy a nice, thick sleeping pad. If you're a person who sleeps on their side often, this pad may prove to be a little uncomfortable.
Overall, if lightweight comfort is your main concern, the Therm-a-Rest NeoAir XLite delivers.
A Good Balance of Comfort, Price, Warmth, and Weight:
The next two pads are all-around excellent for 3-season camping and backpacking.
Without being exceptionally pricey, these sleeping pads provide an impressive balance between all the factors I take into account when looking for a comfortable night's rest.
Weight: 1 lb. 7 oz.
R-Value: 3.7
Thickness: 4 in.
Packed Dimensions: 9.5″ x 5.7″
Pad Dimensions: 72″ x 20″ x 4″
The Therm-a-Rest NeoAir Topo Luxe is a sleeping pad that I've been using for most of the 2021 camping season. It is quite similar to the aforementioned NeoAir XLite, but the word "Luxe" stands for luxury.
The NeoAir Topo Luxe stands as the thickest of the NeoAir sleeping pad line at 4 inches thick. Compared to the XLite, that's a whole extra inch and a half that you are raised off the ground.
In my experience, this makes a ton of difference, especially when sleeping on your side.
This sleeping pad prioritizes comfort over everything else, and this is shown in both the weight and packed size of the pad.
It weighs a whole 10.5 ounces more than the XLite and doesn't pack down quite as small. The construction of the pad is about the same, however.
They still utilize their Triangular Core Matrix for lavish support underneath and excellent heat retention (respectable R-Value of 3.7), but upgraded the denier of the fabric. Rather than the 30D rip HT Nylon on the XLite, they opted for a heavier, and sturdier, 50D polyester.
The extra weight of this pad can be attributed to this hefty polyester, and that is a sacrifice I'm willing to make for extra durability. This will hold up better against potential punctures and tears, but caution is still required.
The Therm-a-Rest NeoAir Topo Luxe comes in a variety of sizes, including a Regular Wide footprint.
I opted for the wide version due to my fairly broad shoulders and do not regret the decision one bit. I've had some great nights of sleep in the backcountry this season, and most of them are thanks to this luxurious sleeping pad.
One thing I will note, however, is the noise that this pad produces. The build of the baffling inside of the mat produces a crinkling sound that can turn annoying after a little while. It's a small thing, but worth mentioning.
If you're willing to make sacrifices in certain areas for added comfort, you can't go wrong with the Topo Luxe!
Weight: 1 lb. 2 oz.
R-Value: 3.5
Thickness: 3 in.
Packed Dimensions: 8″ x 3″
Pad Dimensions: 72″ x 20″ x 3″
The NEMO Tensor Insulated sleeping pad is one of those products where it's hard to find anything wrong with it. It's light, it's warm, and it packs down small.
For the average backpacker, ultralight or otherwise, you may not need to look any further.
For a lot of sleeping pads in the "ultralight" category, comfort is often brought down a couple of levels to give room for shaving weight and size.
However, the Tensor Insulated is remarkably comfortable, with a generous thickness of 3 inches, and a unique square baffling design that is stable and plush.
NEMO states that there is "no loud crinkly noise when shifting in the night" because of the suspended film of their Spaceframe Baffles. For light sleepers who want as little noise as possible inside of their tent, the quiet nature of the Tensor is a great selling point.
Perhaps the biggest possible downside of the NEMO Tensor Ultralight Insulated sleeping pad is the fabric used to construct it.
NEMO opted for a 20D fabric in order to create their lightest pad yet, and this is considerably weaker than a 30D, 40D, and 50D. Potential customers need to be aware of this fact.
Many tests of the fabric have shown it to be sturdy and strong, but the risk for punctures remains elevated.
As far as staying warm, the insulation provided with the R-Value of 3.5 is the lowest on the list so far, but if 3-season camping is all you're looking to do with a sleeping pad, the NEMO Tensor will certainly do its job.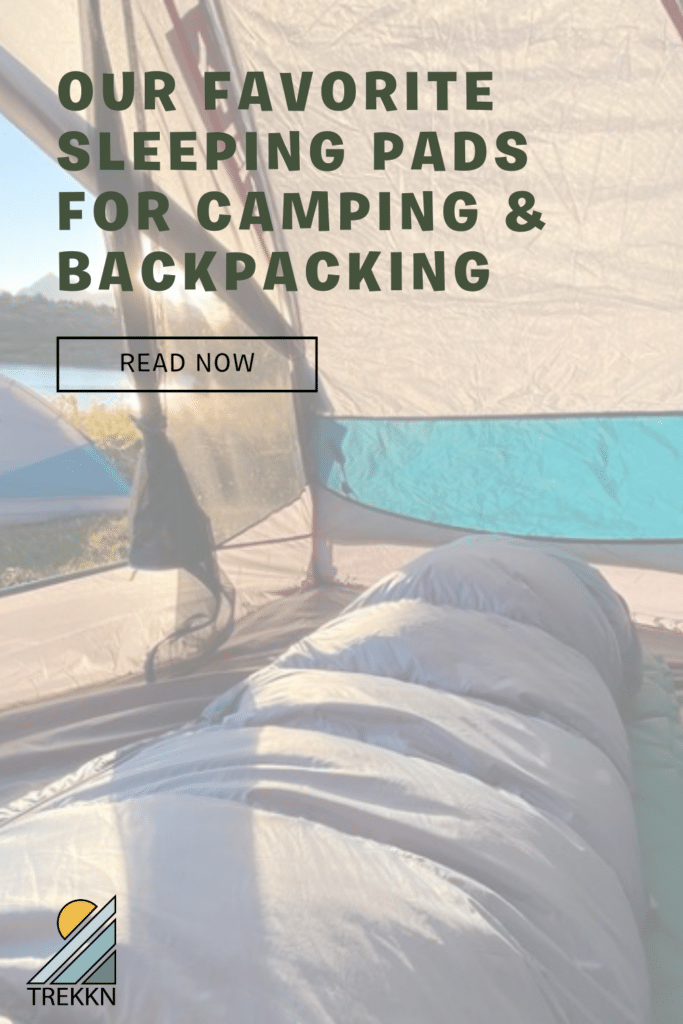 For Couples Wanting a Cozy Experience:
Weight: 8 lb. 4 oz.
R-Value: 6
Thickness: 4 in.
Packed Dimensions: 26″ x 11″
Pad Dimensions: 78″ x 52″ x 4″
For this pad, we're moving away from backpacking-focused products.
The NEMO Roamer Double is not a mat that you will be taking with you in the backcountry, but it serves its purpose remarkably well in the right circumstances.
This sleeping pad is double the size, and octuple the weight of any other sleeping pad on this list.
This pad is ideal for couples looking for maximum comfort, whether it's for car camping or when pitching a tent in a campground.
Happen to be going on a long road trip and looking to save money by sleeping in your car? Shelling out a few hundred dollars for a truly cozy experience with your significant other or friend is without a doubt worth it.
The R-Value of 6 can give you confidence that it will hold up in any season. The 4 inches of thickness is also sure to be comfortable no matter how you like to sleep.
If you've ever thought about how nice it would be to bring your mattress from home out to a campsite, look no further than the NEMO Roamer Double!
Closed-Cell Foam Sleeping Pad:
Weight: 14.5 oz.
R-Value: 2
Thickness: 0.9 in.
Packed Dimensions: 20″ x 5.5″ x 5″
Pad Dimensions: 72″ x 20″ x 0.9″
For any closed-cell foam sleeping pad, not much can be said about the comfort granted. A lot can be said about affordability, though.
The Nemo Switchback costs around $50 and is much better than just sleeping on the ground. If you are not too concerned with comfort and just want to buy the cheapest option available to get you out on the trails, the Switchback is probably the best foam pad option.
Furthermore, a pad like this has a plethora of other uses. There are situations where you already have a comfy air sleeping pad but need a little bit more insulation for colder conditions.
Rather than buying a whole new pad, many people opt to carry along a closed-cell foam pad to stack below their air pad. When using the Switchback, your R-Value would be increased by 2.
A foam pad is definitely not the right option for everyone, but there are certain situations where picking up a $50 piece of equipment can make a world of difference.
Best Budget Air Pad:
Weight: 1 lb. 6 oz.
R-Value: 4.5
Thickness: 3.25 in.
Packed Dimensions: 8″ x 4″
Pad Dimensions: 72″ x 20″ x 3.25″
If you're a person who is just getting into the camping and backpacking world, seeing the price tags of all the equipment can be… disheartening. Believe me, I was there.
In cases like this, you want to find a product that does everything you need it to but leaves room in your budget for other necessary gear. Enter: the Big Agnes Insulated Air Core.
The Big Agnes Insulated Air Core is great in a lot of areas. The weight is an acceptable 22 ounces, making it a good option for backpacking trips.
It packs down remarkably small, compressing to the size of a Nalgene water bottle. You will have no issues fitting it into your pack, even though the thickness is a fair 3.25 inches.
For a pad in this price range, the R-Value is exceptionally high at 4.5. This means, theoretically, that it will hold up in colder climates for comfortable 3-season camping.
The low price becomes more apparent when it comes to the comfort and build quality of the sleeping pad. The vertical baffles have proven to not be nearly as comfortable as other designs.
The design also affects the noise produced by the pad. Many reviewers state that shifting your body weight around makes an undesirable loud noise. The build quality has also been called into question by many users, stating that the insulation inside of the mat has come loose after a season of light use.
Overall, there are many pros and cons of buying a cheaper sleeping pad.
If keeping your gear on a budget is your highest priority, the Insulated Air Core should be a top contender. Just be aware going in that the less money you spend, the higher the likelihood you will be replacing that product sooner.
A Fully Winter-Capable Sleeping Pad:
Weight: 28 oz.
R-Value: 4.8
Thickness: 6″
Firmness: Medium
Packed Dimensions: 8.3″ x 5.9″ (3.5L)
Product Dimensions: 72″ x 20.5″ x 2.8″
For many backpackers and campers, the season starts in late spring and ends in late fall. The desire to camp in colder conditions during the winter months isn't super prevalent. But maybe you like a challenge.
Maybe you can't bear the thought of not sleeping in the great outdoors for over 5 months. Maybe winter camping is for you.
If cold-weather camping is something you are looking to do, you need a sleeping pad that will keep you safe.
The Exped SynMat XP 7 M (a mouthful, I know) is a 4-season sleeping pad that does a lot of things right.
The R-Value of 4.8 is achieved through Texpedloft microfiber that fills the air chambers of the pad. The microfiber is connected to both the top and the bottom of the pad, which creates 2.8 inches of insulation when the sleeping pad is inflated.
According to Exped, you can stay warm on top of the SynMat XP 7 in temperatures down to 1.4 degrees Fahrenheit. In most use cases, this should be sufficient.
Comfort is certainly a stand-out feature of the SynMat 7. The 2.8″ of lift allows for an enjoyable night's rest however you choose to sleep, and the cushiness is not lacking.
The Exped SynMat XP 7 M is also incredibly durable; the entirety of the mat is composed of 75D polyester, a denier not found on many sleeping pads in this class.
A lot of sleeping pads in this category struggle to maintain a small size. The SynMat XP 7, however, packs down to 3.5L.
At 28 ounces, this sleeping pad is on the heavier side (for a single), but when looking at all of the other positives it offers, a few extra ounces probably won't bother you too much.
The main reason I chose this sleeping pad as my pick for winter camping is due to the cost.
It is true that a variety of other pads offer even more insulation with half the weight, such as the Therm-a-Rest NeoAir XTherm, but that will drill a hole in your pocket. Your willingness to sacrifice in a couple of areas will put you on those winter trails for less.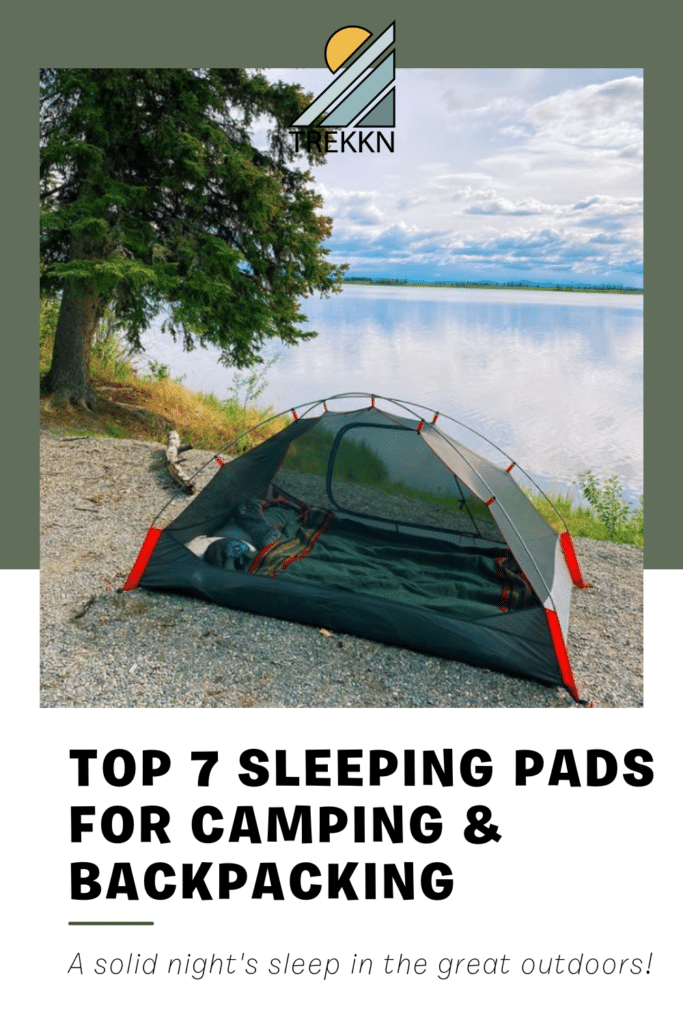 Prepare to Be Comfy!
Thinking about gear can be exciting, but don't let it distract you too much. Find something that works for you, and then get out there and explore! Your equipment works for you, making it possible to experience the world in a new and stimulating way.
I hope this list has helped you narrow down your search!
Stay tuned for more camping gear posts! Until then, you might enjoy some of my Alaska content such as The Best Hiking Trails Near Seward or a round-up of RV Parks in Seward, Alaska.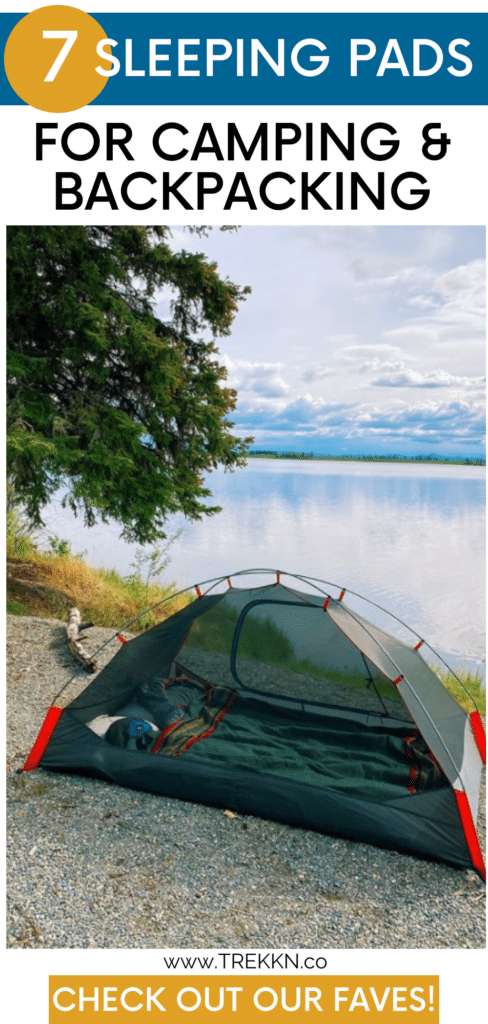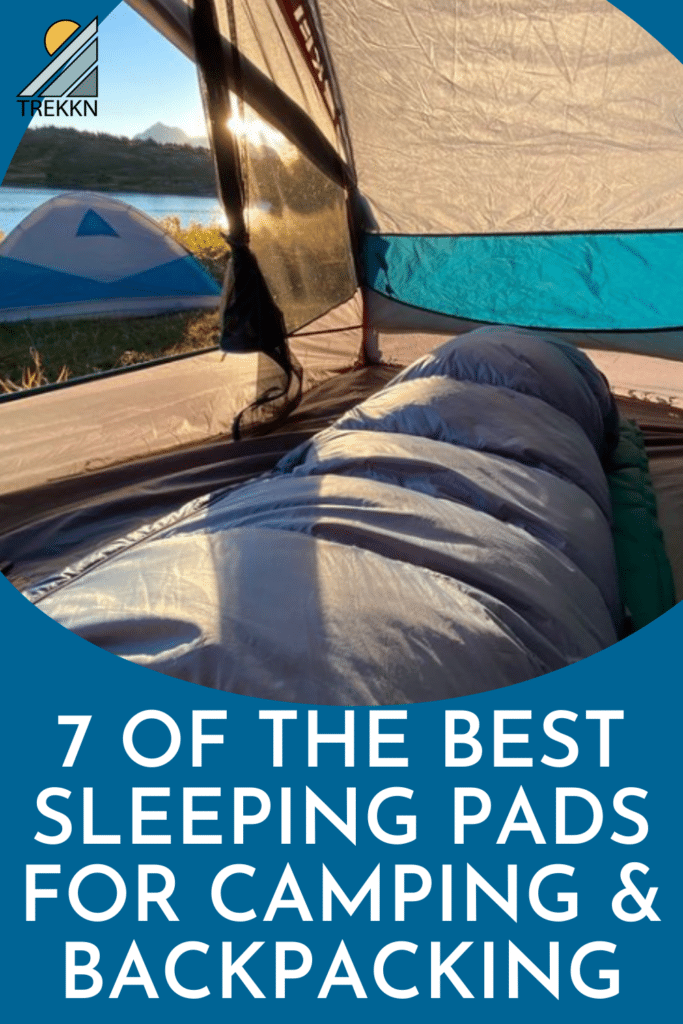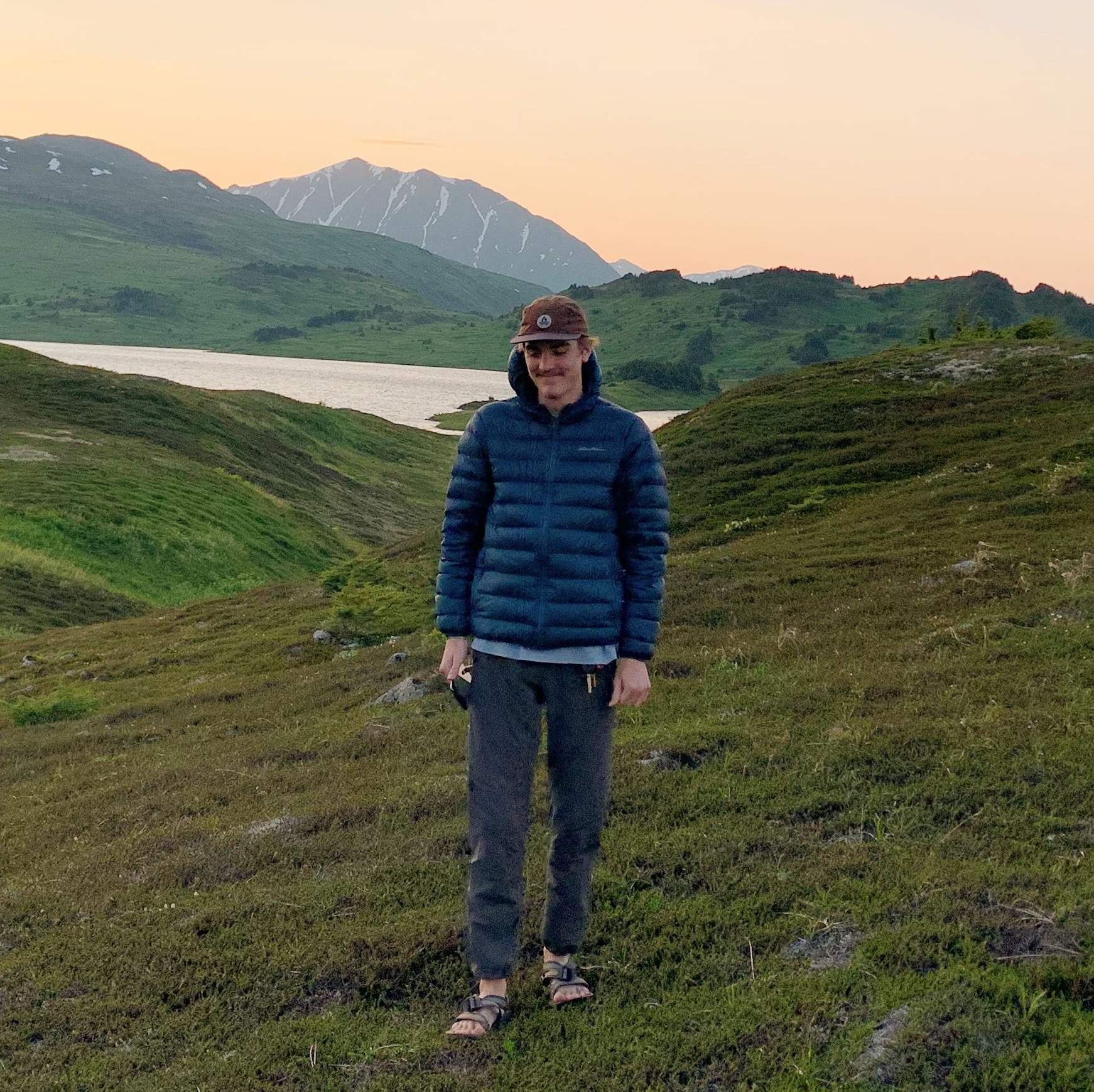 Josiah B gained invaluable experience while living on the road with his family, during which time he felt overcome with the desire to continue exploring. That search landed him in Seward, Alaska, where he currently resides. His love for the outdoors is welcome with open arms in the Last Frontier, and with an endless amount of hiking and backpacking to be done, he's eager to share the best that Alaska has to offer.