30 Tailgating Recipes for Game Day in Your RV

Who's ready for football season, tailgating parties and cooler weather? We sure are! We've rounded up some tasty tailgating recipes, because what's a football game without food?
30 Tailgating Recipes for Game Day in Your RV
I didn't even really know that RV tailgating was a thing until we started RVing. But it makes so much sense! You get to bring all the comforts of home with you. You have your kitchen, you can cook inside or outside, you have your own bathroom and shelter from the weather. Could tailgating get any better than that? We don't think so.
We asked some blogging colleagues to submit their favorite tailgating recipes and did they ever deliver! From meatballs and beer brats to sliders and dips galore, you'll have no problem putting together a game day menu.
Tailgating Appetizers
It's good to have a few appetizers ready to go so football fans have something to snack on while the main dishes are being prepared. Or maybe you're like us and the appetizers are the main dishes. Either way, these tailgating appetizers are sure to please a crowd.
Are you looking for a low carb, keto, grab and go appetizer for game day? These bacon cheeseburger bites are the perfect party food.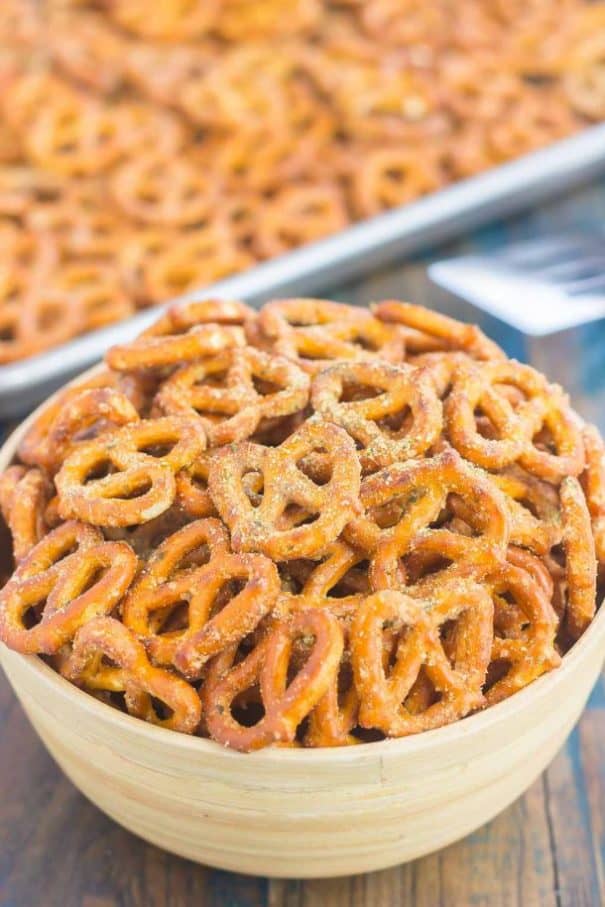 What do you get when you mix pretzels, ranch dressing mix, olive oil and garlic powder? A tasty snack perfect for game day eatin'.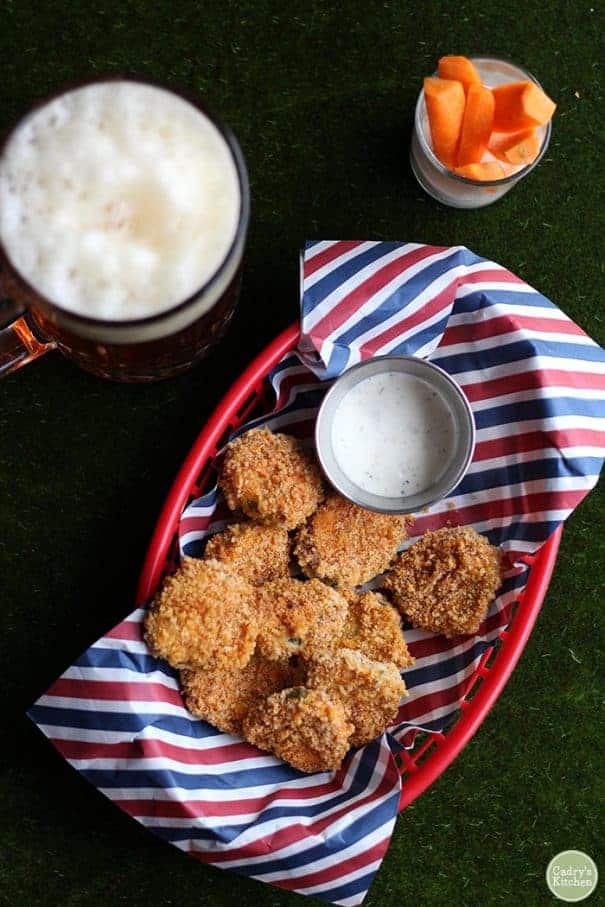 Make room for these fried pickles on your snack table because they definitely deserve a spot! Whip these up in a skillet or air fryer.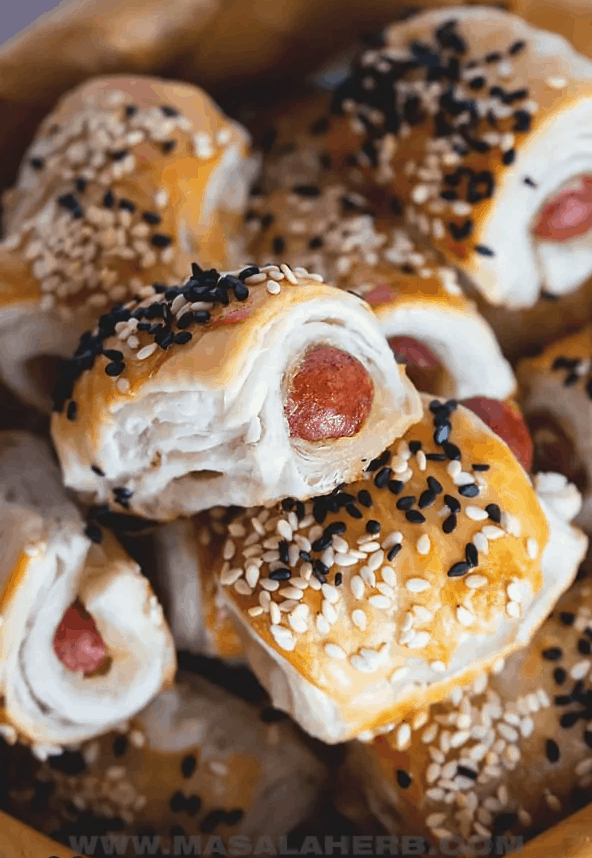 You can't go wrong with pigs in a blanket! They are a crowd-pleaser for kids and adults alike. Make these with crescent rolls or puff pastry, sprinkle on some sesame seeds and you have the perfect party appetizer. Plus, they only take about 15 minutes and should cook up well in most RV ovens.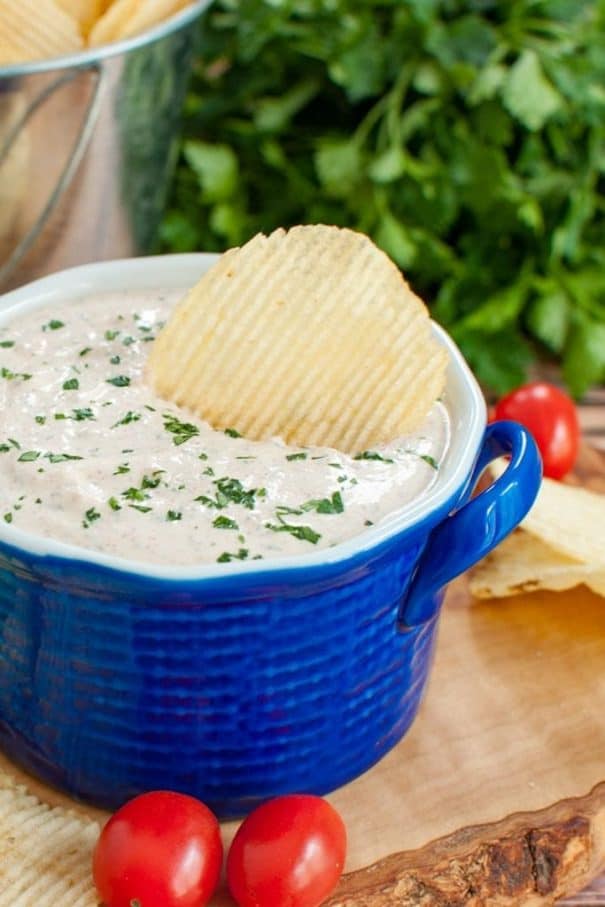 You can't go wrong with a classic sour cream dip recipe. Gameday watchers will love dipping their veggies and chips in this super easy to prepare appetizer.
For this Texas gal, football and Texas Caviar go hand in hand. This recipe is a little different than the ones I've had and made. It features blackeye peas, avocado and Rotel. Use it to dip chips in as salsa or even as a taco topping.
You only need two ingredients, plus toothpicks and a grill to make these super easy appetizers. Between the salty bacon and the melty cheese, you might just have to fend off your RV tailgating neighbors.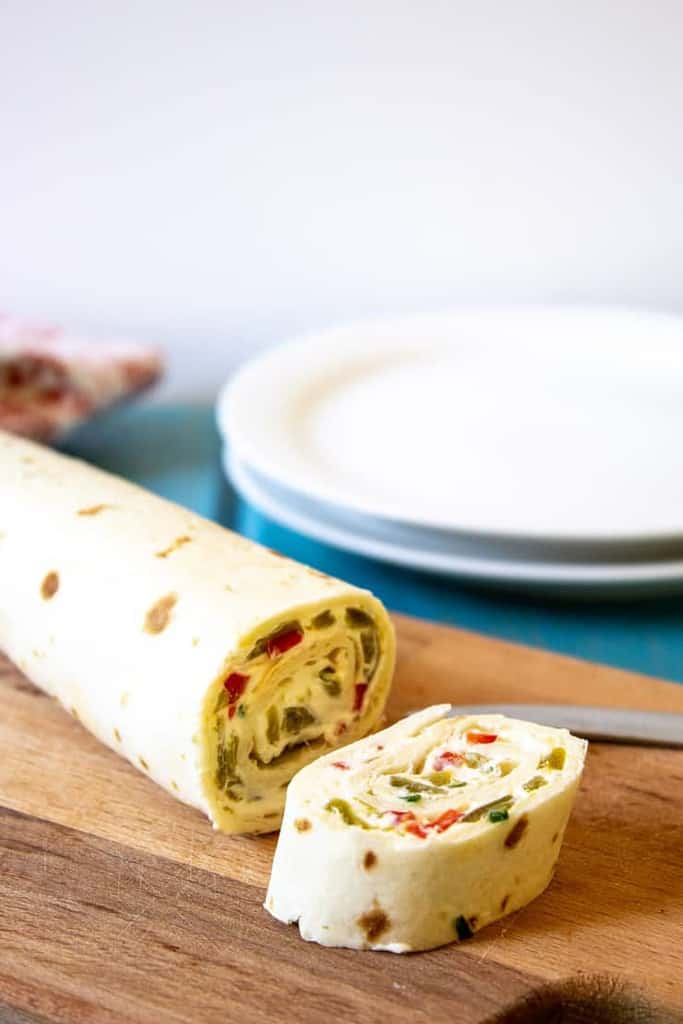 If you're looking for an appetizer that requires no baking and little room for prep, these pinwheels are it. All you have to do it mix up the cream cheese mixture, spread it on the tortillas, roll up and cut into slices. So easy!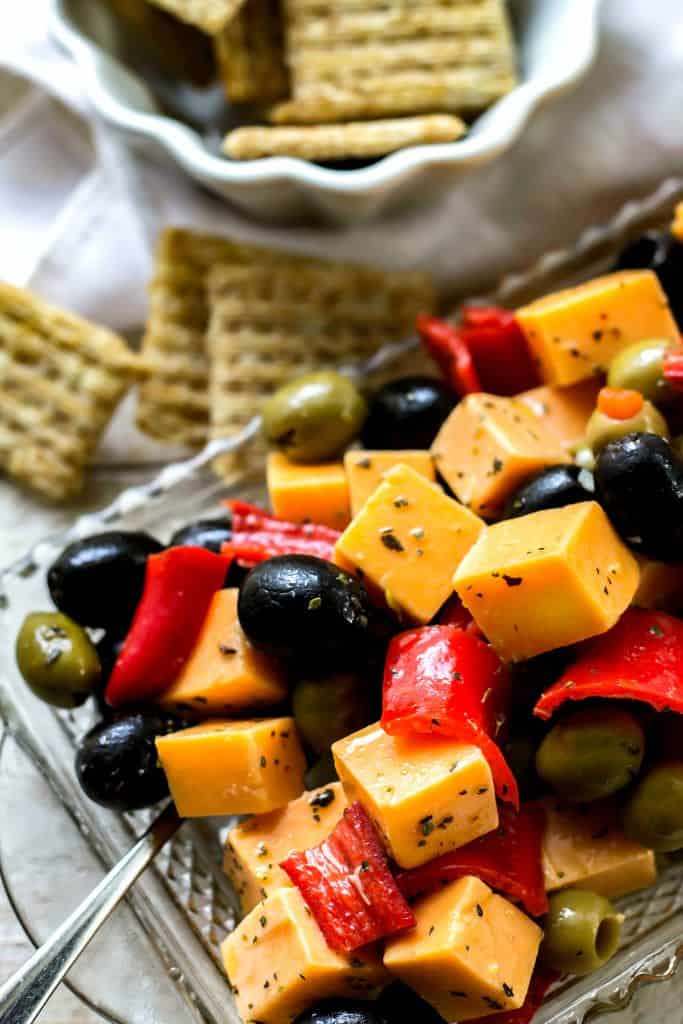 This appetizer takes almost no time to make, travels well so you can make it ahead of time and the flavors sound incredible! Serve this with crackers or just shovel it in your mouth with a spoon – either is acceptable in my opinion.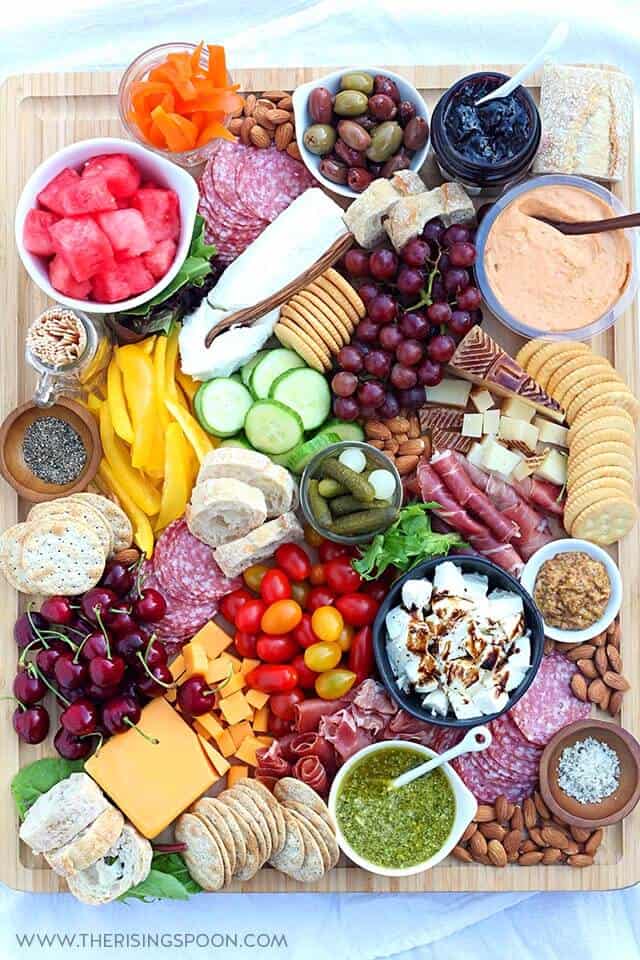 Well doesn't this look like perfection? If you've never made a charcuterie board, doing one for a tailgating party is the perfect time to try. This elevates game day by several notches.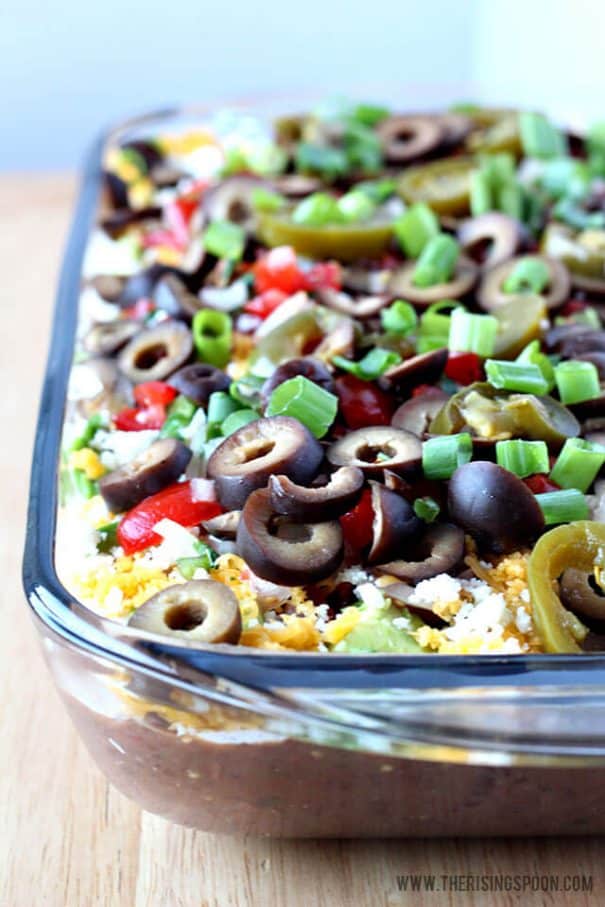 7 layer bean dip is one of my most favorite things to serve and eat at a football party, but, it requires quite a bit of ingredients. I'd definitely recommend making this the day before since it keeps in the fridge well.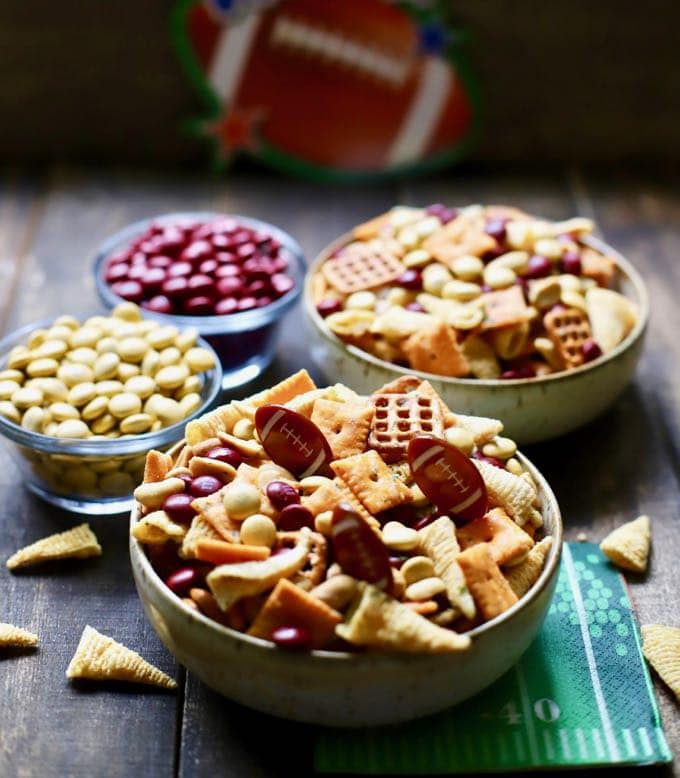 You can't go wrong setting out a snack mix like this one for your tailgating party. Plus, it doesn't get much easier than this! You throw everything in a bowl, mix and eat.
Slow Cooker Tailgating Recipes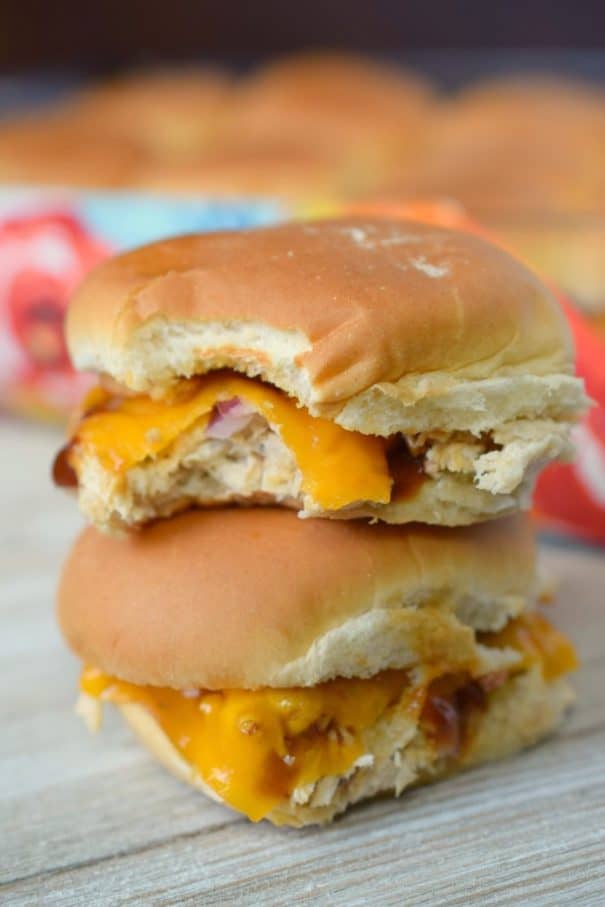 These sliders are topped with tender chicken, sliced cheddar cheese, thinly sliced red onion and BBQ sauce. After popping them in the oven for a few, the cheese is melty, the buns are soft and they're ready for consumption.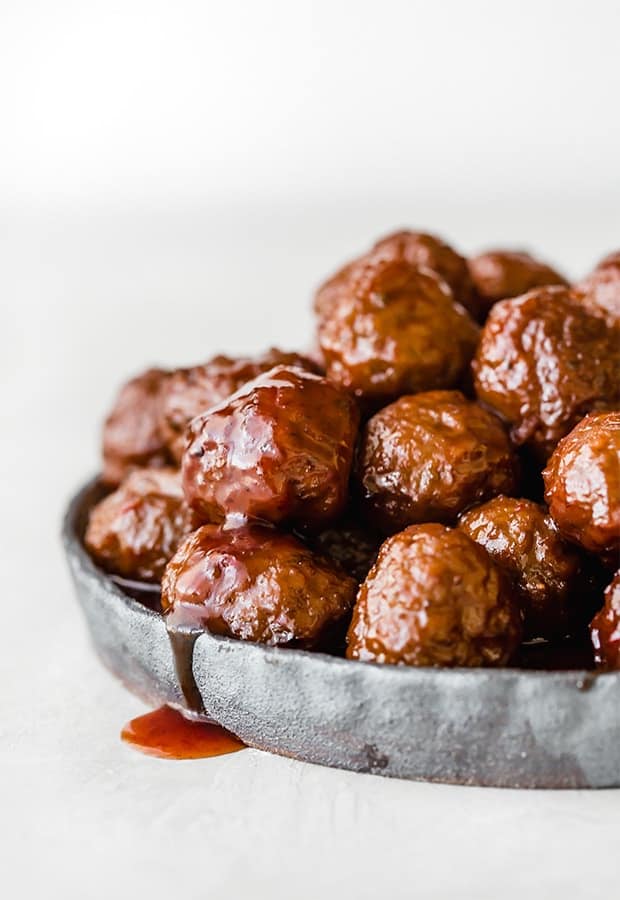 Four ingredients AND done in the crockpot makes this the perfect RV-friendly tailgating recipe. Throw in your four ingredients, set it and forget it. Enjoy tasty, saucy meatballs in just a few hours.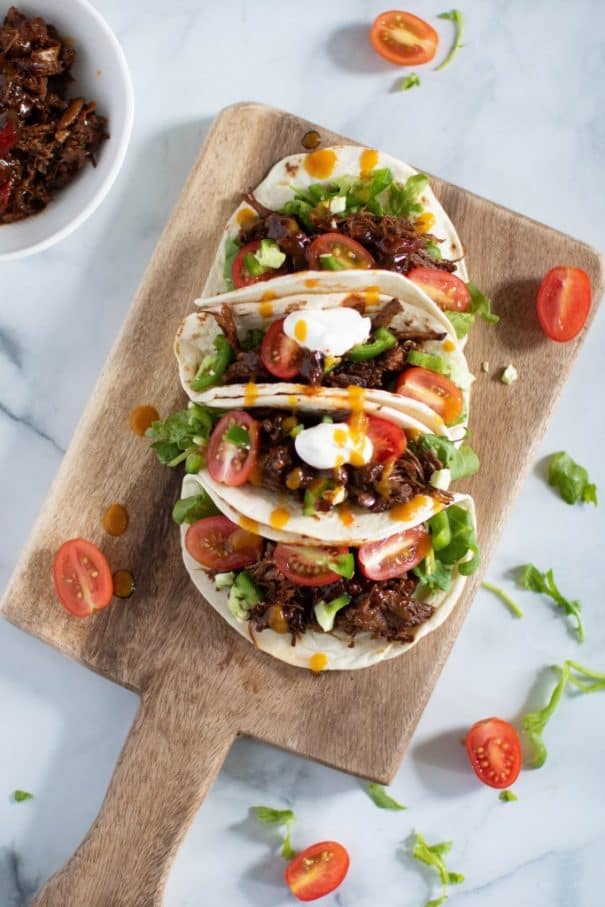 Tacos are a great option for a game-day menu because, well, they're tacos and tacos are a gift to mankind. Either set up a taco bar where people can make their own or prepare ahead of time, wrap in foil and they can easily grab one to eat while watching the game.
This recipe is great for RV tailgating because a) it's done in the crockpot (which you can whip up before-hand) and b) sliders are the perfect grab and go meal.
How does 5-minutes of prep work sound? Fantastic, I know! Whip these up quickly, throw them in the crockpot and then serve with toothpicks when they're ready to devour. And people will devour these in seconds.
Instant Pot Tailgating Recipes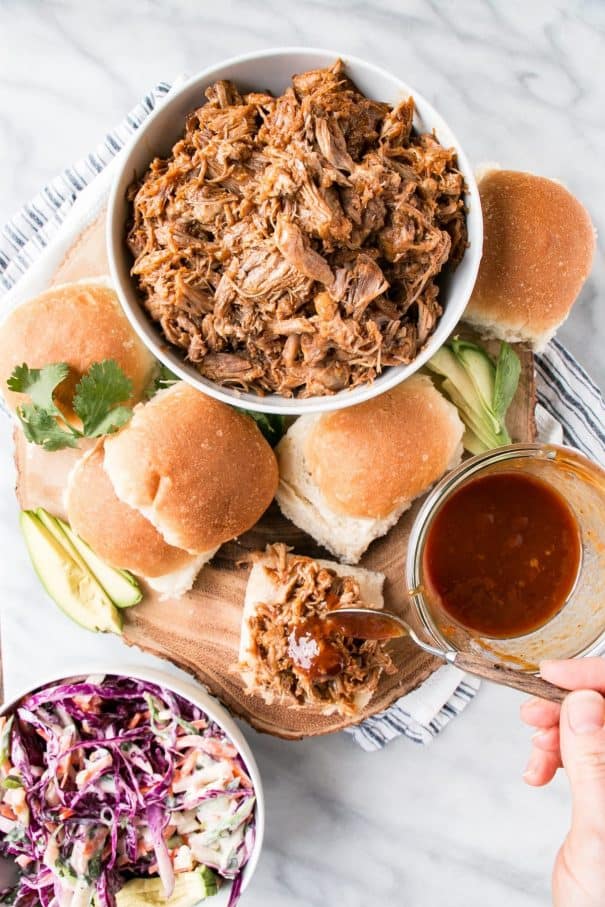 If you come to my tailgating or football party, you'll without a doubt see BBQ pulled pork sandwiches out and ready to devour. They are my favorite grab and go menu items, especially done in the Instant Pot. Add to this a homemade tangy BBQ sauce and you have a fantastic game-day option to add to your menu.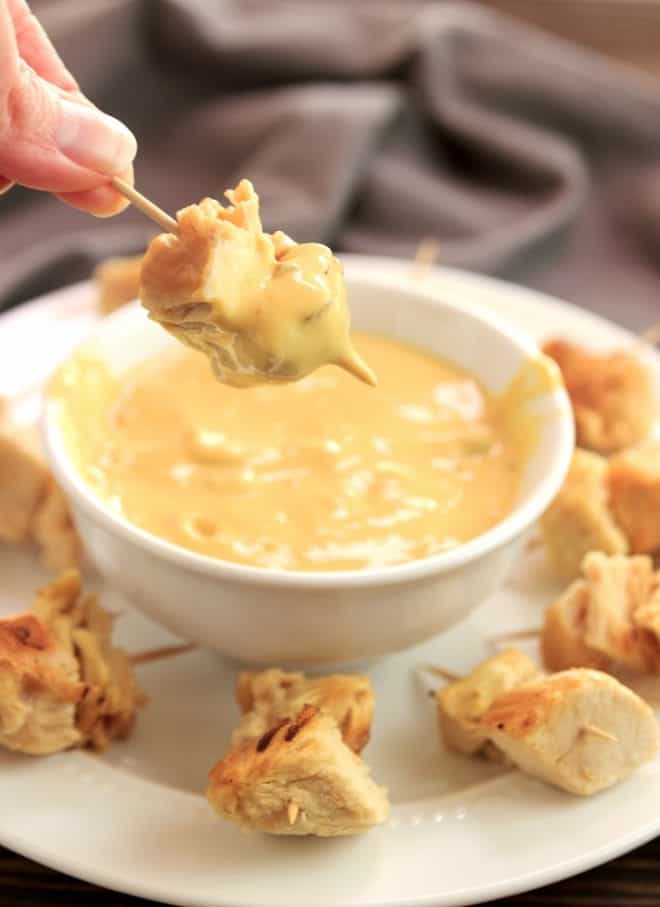 If you need an appetizer that's low carb, gluten-free and prepared in the instant pot or slow cooker, this recipe is for you. Chili Cheese Queso Dip has a little bit of a kick and is the perfect dip for celery, chicken or veggies.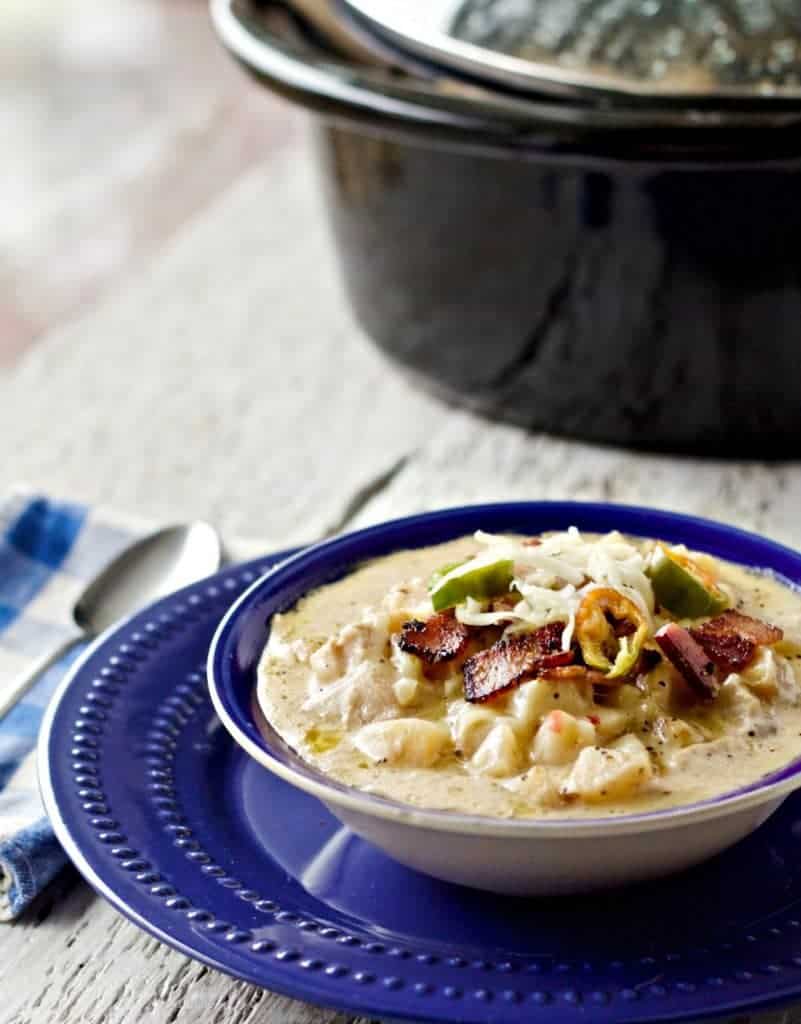 If there's one thing I make over and over again during the fall and winter months in our RV, it's baked potato soup in the Instant Pot. During our 17 months of full-time travel, we had this a lot and it always made the family happy. So, if you're tailgating where it'll be a little chilly while watching the game, this soup will warm you right up.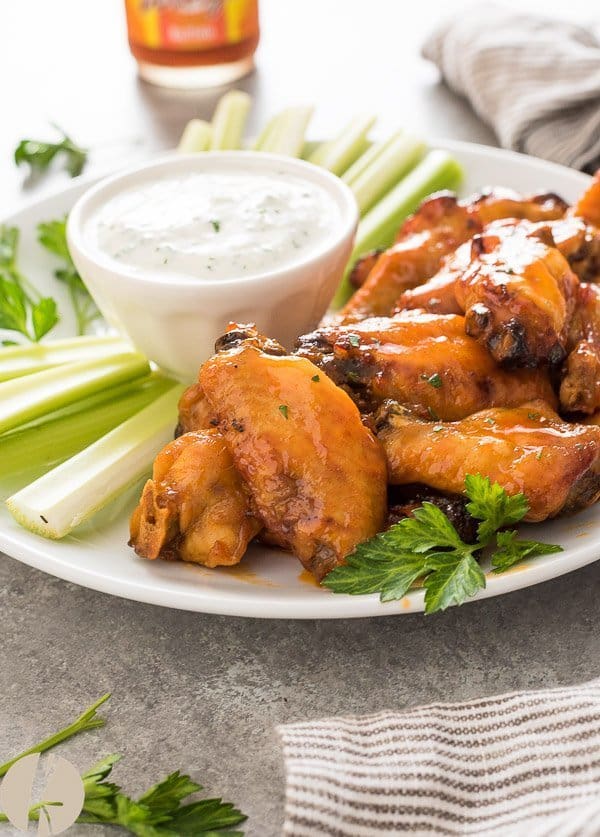 I avoided including any recipes which required long cooking time in an oven because well, a lot of RV ovens are glorified microwaves. At least ours is. But, chicken wings in the Instant Pot? Perfect! Wings and football do go hand in hand.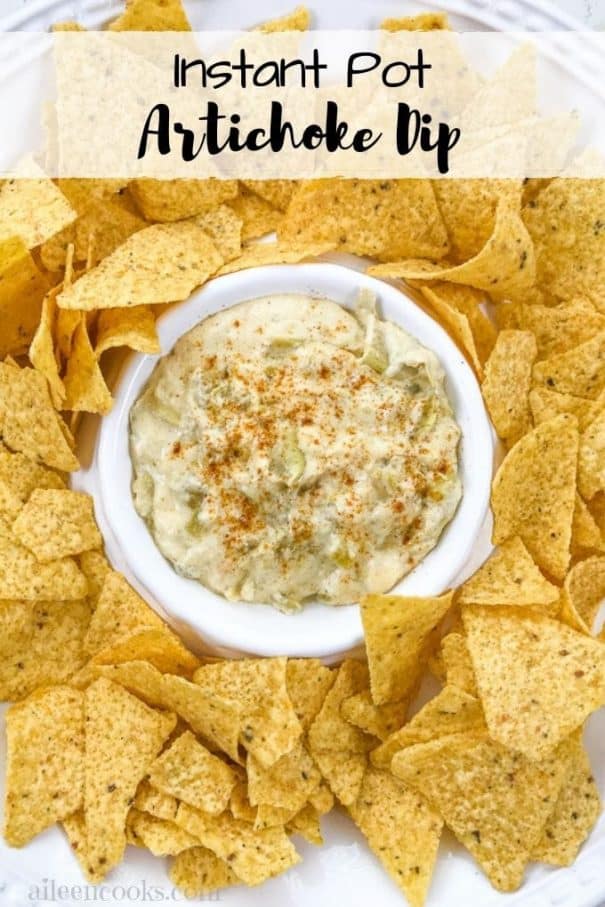 Here's another dump-and-go easy peasy RV tailgating recipe. Serve this dip with tortilla chips, slices of baguette, celery, or crackers.
Healthy Tailgating Recipes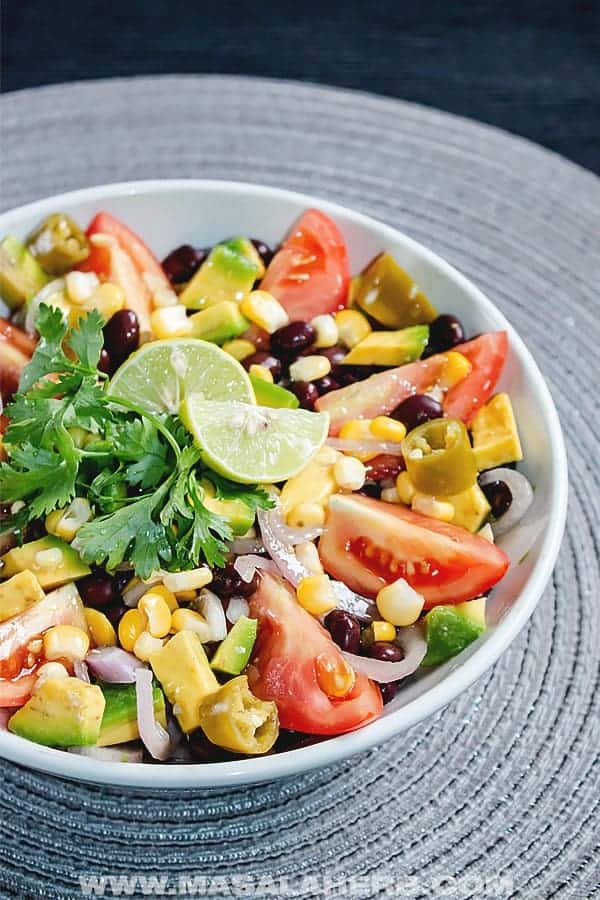 If you're looking for a side dish on the healthier side, this Mexican Corn Black Bean Salad is perfect. It has a light dressing and features Mexican spices to give it a little kick. You could chop up the tomatoes smaller and even serve this as a salsa with chips.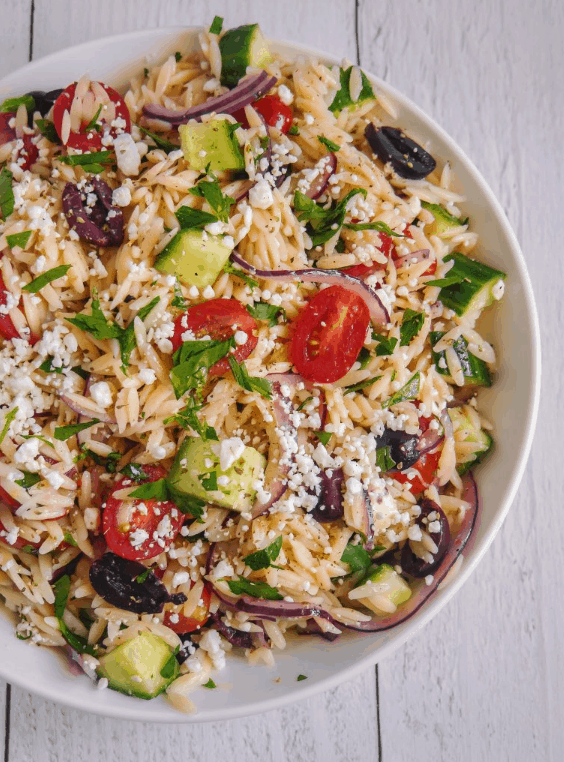 Whip up this salad ahead of time so you have one less thing to worry about on gameday. This dish is quick to make and features a homemade vinaigrette.
Camp Stove/Grilling Tailgating Recipes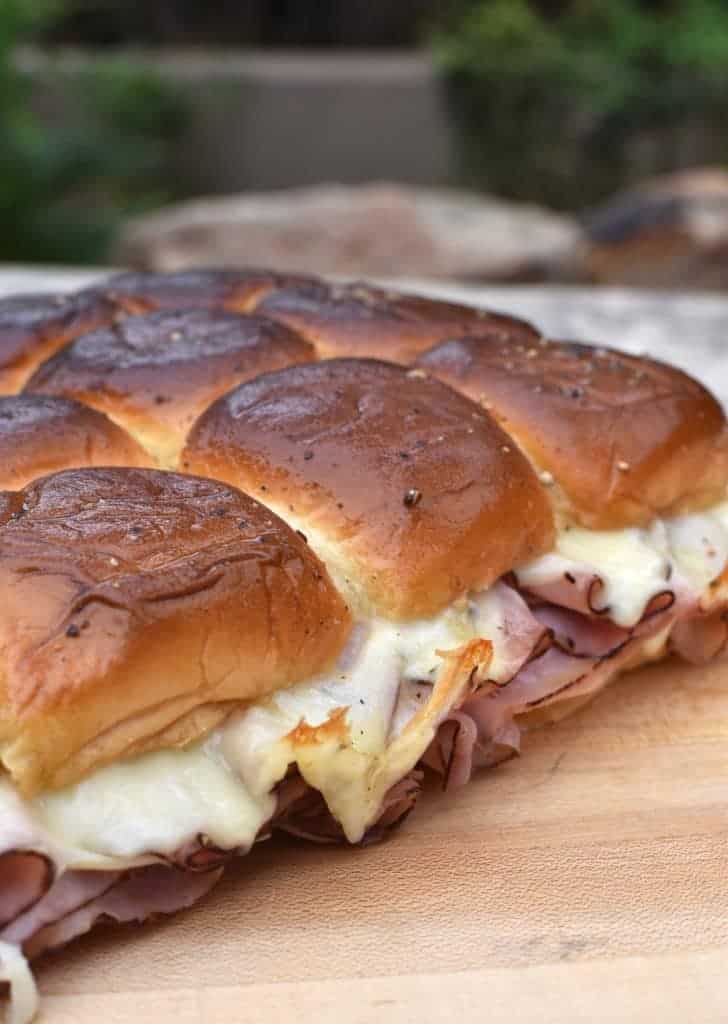 Break out the camp stove or grill to make these tasty and simple sliders. They feature ham, mustard, melty provolone cheese served on soft Hawaiian rolls. Assemble in a foil baking pan and then place on the camp stove or over the grill. Easy peasy.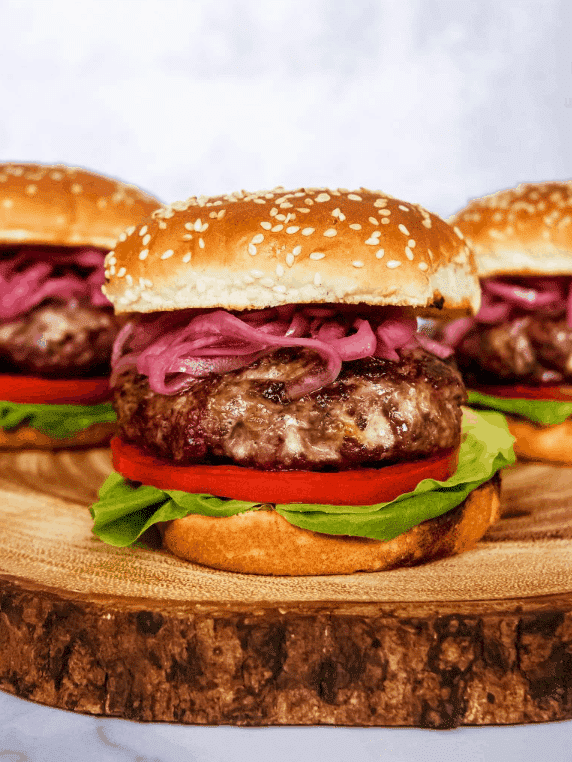 Fire up the portable grill to whip up these tasty burgers. The blue cheese is mixed in with the meat and once they're grilled, the cheese melts into the meat. Yes, please! Add your favorite toppings and get ready to watch the game with a smile on your face.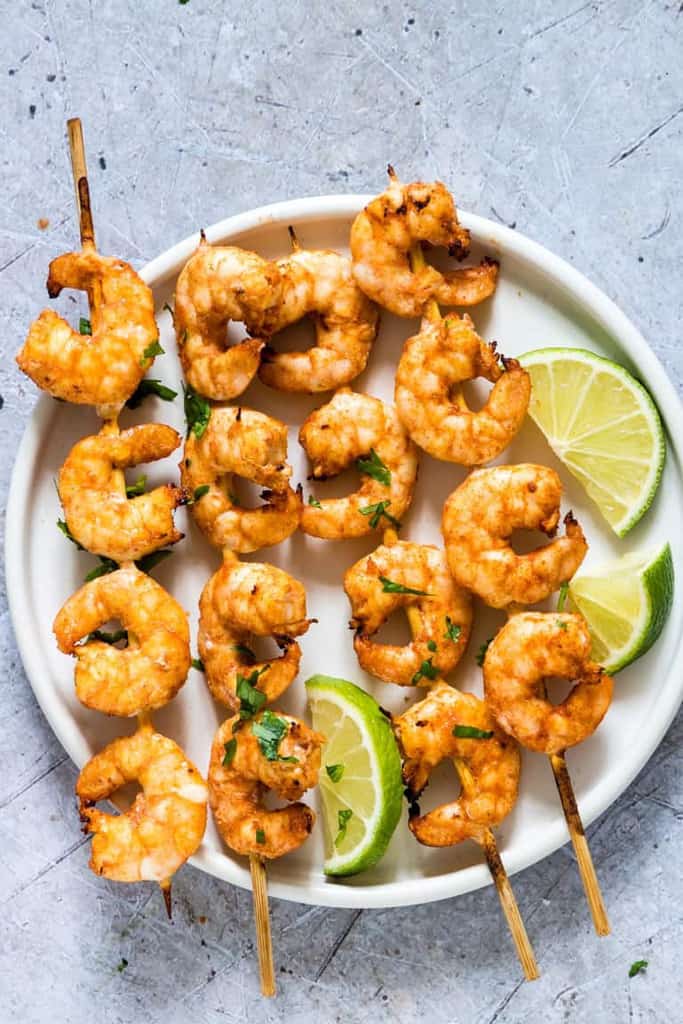 These tasty shrimp only take 2 to 3 minutes on the grill. And with ingredients like garlic, paprika, cumin, and cilantro, you know they are bursting with flavor. I'm hungry now. Are you hungry?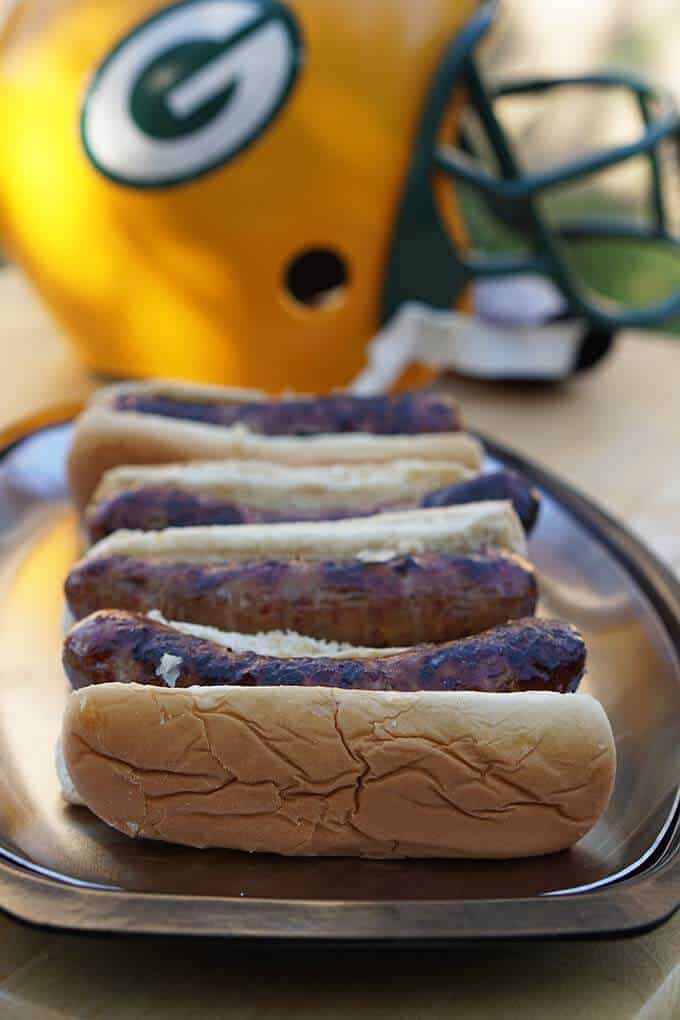 These brats are simmered in beer, onions, and garlic and then finished off on the grill. To make these RV tailgating friendly, you can soak these in the beer the night before, take them out to cool, refrigerate and then they'll be ready for the grill the next day.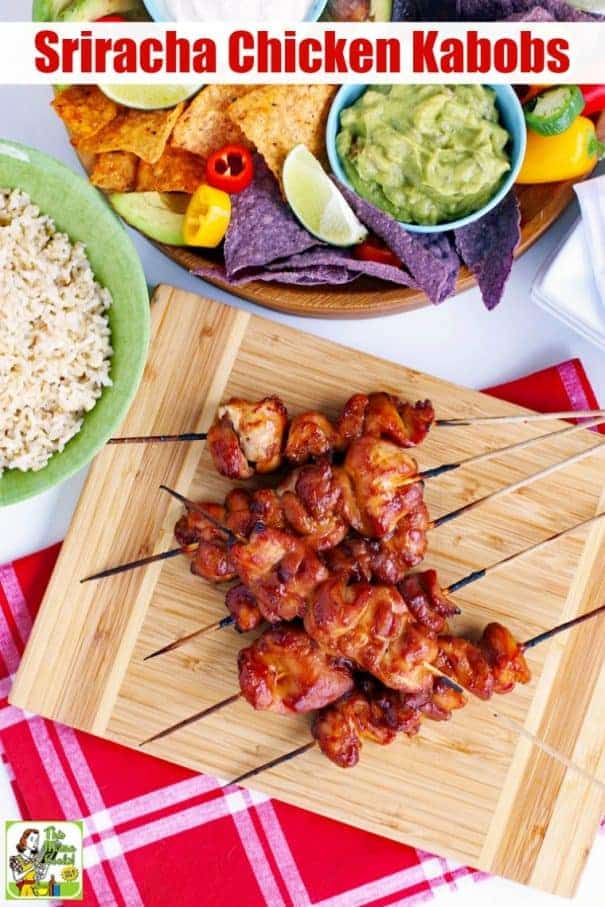 Although the recipe calls for baking these in the oven, you can whip these up on the grill as well. The marinade has a sweet, spicy, tangy flavor explosion. Sounds good to me!
Tailgating Desserts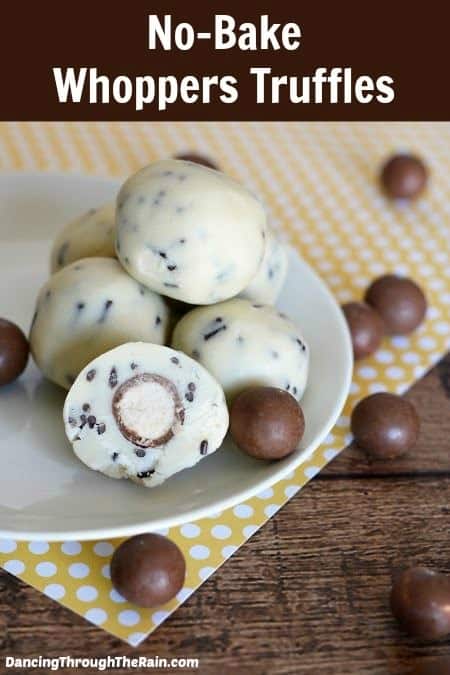 When it comes to preparing a menu in the RV, my two favorite words are no-bake. I always like to have a bowl of candy at a game-day party, but this recipe kicks the candy option up a notch. These are easy to prepare and kind to your budget.
---
What an amazing list of tailgating recipes, am I right?! We truly hope these recipes help you enjoy football season from the comfort of your home on wheels.
PIN THIS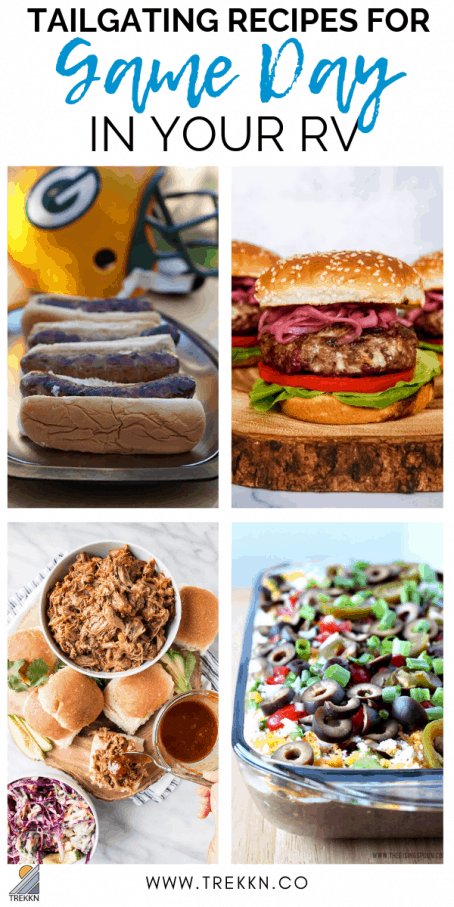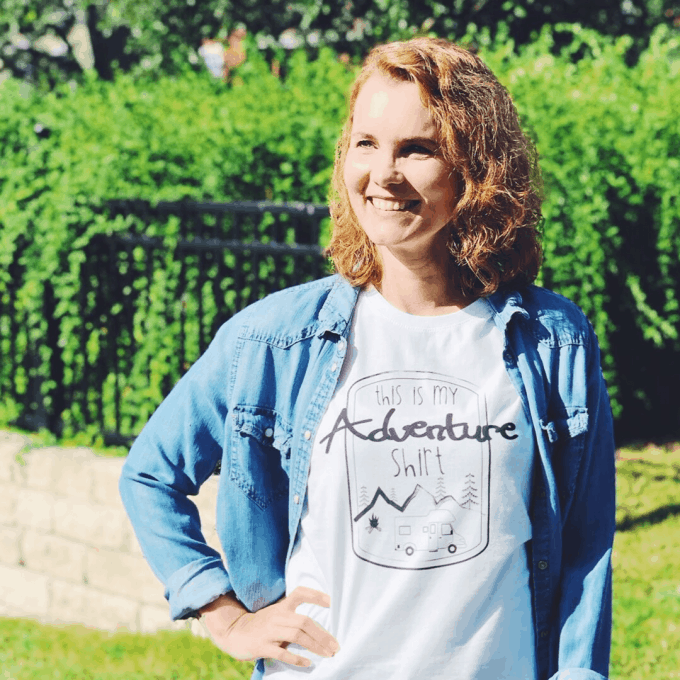 Julie specializes in helping you whip up delicious meals in your tiny RV kitchen, as well as RV organization tips and helping fellow RVers make their RV feel like home. Her favorite RVing spot is in Banff National Park in Canada where yes, the water really is that blue and the people really are that nice.