Boondockers Welcome Opens Doors to Unforgettable RV Experiences

I don't look back with regret on any aspect of our 17-month fulltime RVing adventure. Not one thing.
BUT I know what I will do differently on our next adventure.
And the first thing on that list is preparing ourselves (and our RV) to take full advantage of the awesome opportunities that services like Boondockers Welcome offers to RVers.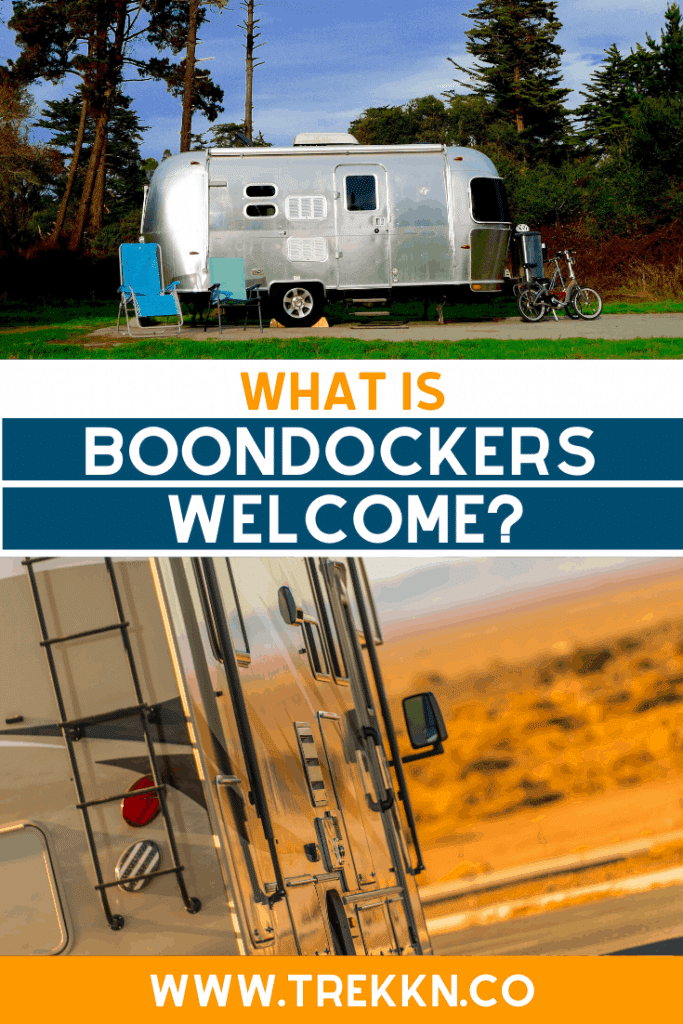 Now, if you're not 100% sure what we mean when we are talking about boondocking (aka wild camping, boondock camping, dry camping, or free camping), we've got you covered.
This post that goes into the details of boondocking so you can be fully up to speed for our discussion here.
Got all of the boondocking details you need? Great, then let's move forward and help you understand all of the advantages that Boondockers Welcome offers to you as an RVer.
Boondockers Welcome Opens Doors to Unforgettable RV Experiences
Starting out as a complete and total RV newbie in 2017, I didn't know what I didn't know. I didn't know what RV accessories I needed in order to make our journey possible.
My wife didn't know for sure what RV kitchen accessories she needed to feed our family. And the list goes on.
That's a tough and exhausting place to be. It's not fun, but it's necessary. There's just no way around it.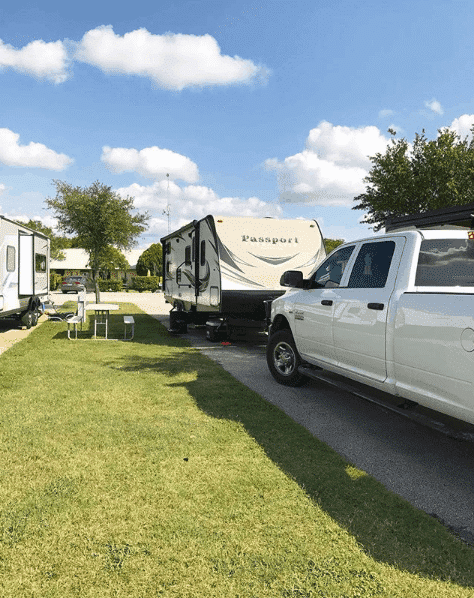 But what came as the biggest shock to me as we started getting acclimated to the RV lifestyle was simply that I was not prepared to take advantage of boondocking opportunities.
That was very frustrating for me. As the resident cheapskate in my family, I was really looking forward to saving some cash by boondocking as much as possible!
__________________________________________________________________
If boondocking is up your alley, you also cannot miss out on the opportunities provided by a Harvest Hosts membership! Escape to some of the most scenic (and tasty) spots on the continent: Wineries, Breweries, Farms and more!

__________________________________________________________________
Did I mention that there is NO limit on the number of nights you can use with Boondockers Welcome? Seriously, no limits!
(Of course, you're not staying in one place for more than a night or two, normally. But you can go straight to another host after that and just keep on going for as long as you can coordinate those stays. I mean…dang.)
Our Boondockers Welcome Experience
You want the truth? Alright then, here it is: We only got to use our membership to Boondockers Welcome one time in our 17 months of travel.
I tried many more times than that to arrange a stay with folks registered with the service. I desperately wanted to take advantage of this amazing opportunity.
But only one time did everything work out. By "work out", I mean that they actually had enough space for our 30 feet of travel trailer, water and electric connections were available and they were in town at the time we needed to visit.
But that one stay that we enjoyed, which happened to be in southern British Columbia just north of the US border? Well, it was one of our most enjoyable and memorable experiences of connecting with good folks while on the road.
This older couple was as gracious and accommodating as you can imagine. They made us feel so welcome from the moment we arrived, and we were able to spend some time getting to know them better when they invited us into their backyard to enjoy a cool and clear evening on their patio.
Simply put, they were good people that I would absolutely love to spend time with again! They helped make our visit to Canada just as enjoyable and hospitable as it could possibly have been.
And we are very grateful that we had the chance to cross paths with such warm and gracious souls. Now, I want more.
What Kept Us From Enjoying More Locations?
So what was the major limiting factor that kept us from taking full advantage of BW? Of course, it was our need for those connections, those "lifelines"!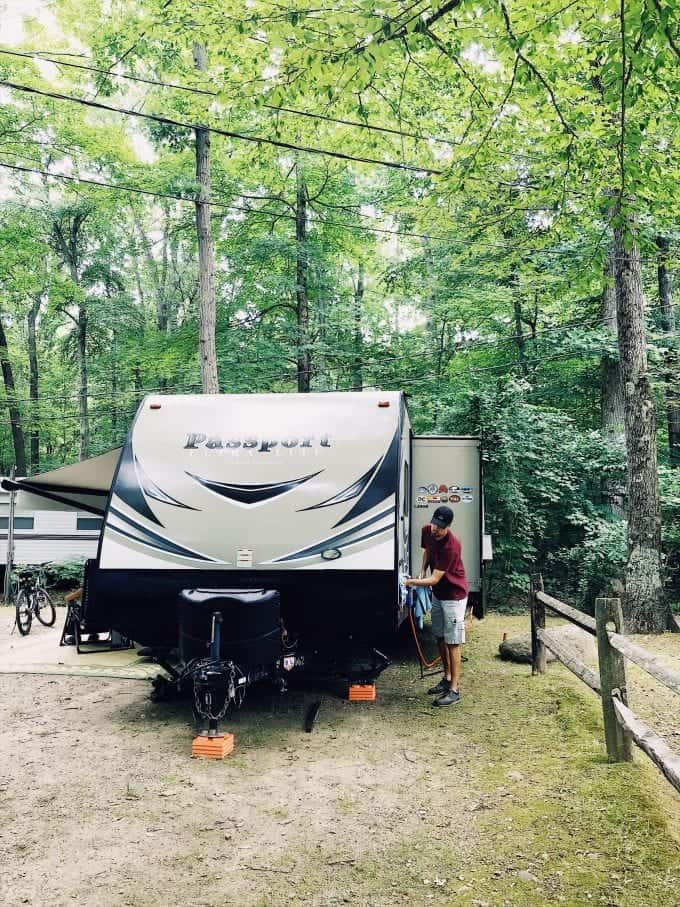 If that had not been required, I would have had FAR more hosts to choose from, because there are hundreds and hundreds of them out there!
In fact, I am certain that Boondockers Welcome would have been a primary resource for overnight stays on our travels if we had been truly set up to boondock completely off the grid.
Just look at the map of the US and southern Canada below! There are over 3,300 locations open to you on this continent…plus quite a few around the world as well.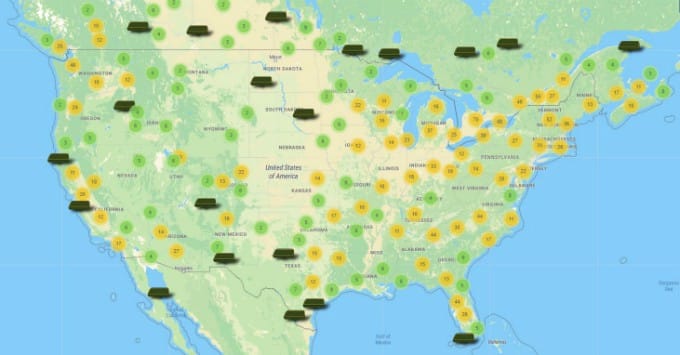 If you are looking for an RV excursion to Europe (why not?), I would personally take a look at this remote location offered in Portugal.
This country is a current fascination of mine, so I was amazed to see a location available here. Now this is my kind of getaway!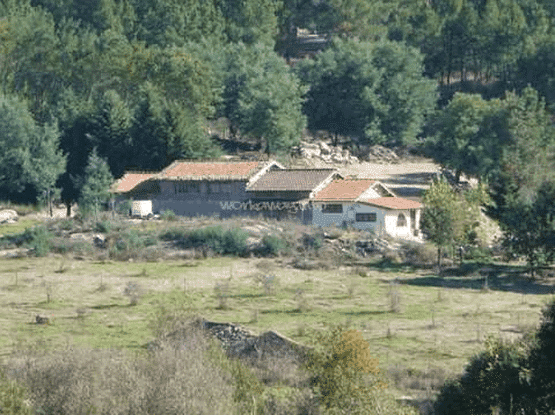 **By the way, you should also absolutely check out the full benefits of a Harvest Hosts membership, another unique RVing opportunity that often involves boondocking in some stunning locations.
Those locations include wineries, breweries, farms and plenty of other eclectic, relaxing and scenic locations around the country. This is the other membership that I will absolutely be taking full advantage of when we hit the road again! Our handful of experiences while on the road were absolutely phenomenal.

Consider Being a Host for Boondockers Also
If you are a part-time RVer and still maintain a "bricks and sticks" location to go home to, consider hosting other boondockers on your property as well. Check out the benefits of this arrangement as explained on the Boondockers Welcome website:
This site works based on the generosity of those who can host, so if you can, please sign up as one! You don't need to be able to accommodate every possible RV size or be available 12 months a year – even if you can only host smaller Class B rigs during the summer months when you're at home, we'd love to have you as a host.

Hosts get all the amazing benefits of meeting fellow travelers, plus they get a 50% discount on a guest privileges subscription just for signing up. And even better, every time you host a member, you get a credit for 3 free months of guest privileges, which you can activate whenever you're ready to travel.
We obviously weren't able to take advantage of this arrangement since we were traveling full-time, and we certainly can't now since we are living in an apartment.
But if I ever find myself in a suitable location to host other RVers, I will absolutely be giving it a shot for a chance to meet some more amazing folks filled with wanderlust.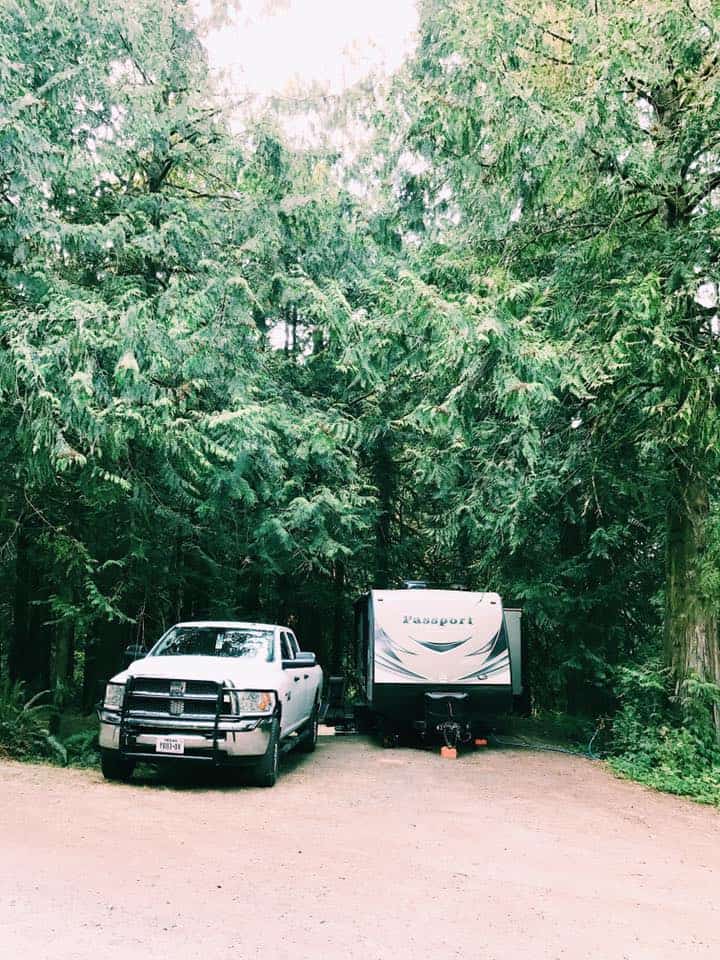 Advantages = Cost Savings + Expanded Horizons
Generally speaking, RVing isn't cheap. In fact, even with multiple campground and RV park memberships that we had while on the road, I was still spending somewhere in the neighborhood of $7,000 per year on overnight stays. (You can see my top recommendations for cutting costs while full-time RVing here. I discuss park and campground memberships in depth. Plus, you can peek at my best 21 Tips for living in an RV without going broke right here.)
If I had known ahead of time that I would be spending that much money on parks and campgrounds, I would have much more seriously considered making some modifications to my travel trailer to prepare it for boondocking.
$7,000 would go a loooong way toward that type of RV preparation, I guarantee you!
And if I had chosen that route and just spent the money up front instead of throughout the year, it would also have greatly expanded our horizons and allowed us to explore further and wider. It would have opened up many other locations to us if I wasn't tied to parks and campgrounds alone.
With all of these hosts in the BW system, we could have gotten much farther off "the beaten path" and experienced new and exciting things that we missed out on.
All of that in addition to meeting more great people that were willing to host us, and you can see why this would be such a huge advantage for RVers like us.
AND DON'T FORGET ABOUT OUR PUBLIC LANDS
Interesting fact: Did you know that Bureau of Land Management manages 245 MILLION acres of public lands and the US Forest Service manages over 90 MILLION acres?
This is all ours to explore and enjoy (and overnight camp on)…for FREE! Don't miss out on this national treasure after you prepare yourself to boondock.
If you are wired anything like me and some of this logic is resonating with you, I beg you to take the time to explore what it would really require (in time and money) to get yourself set up for some awesome boondocking experiences.
I just can't imagine that you could ever come to regret saving money and expanding your RVing horizons.
And…Satisfaction is Guaranteed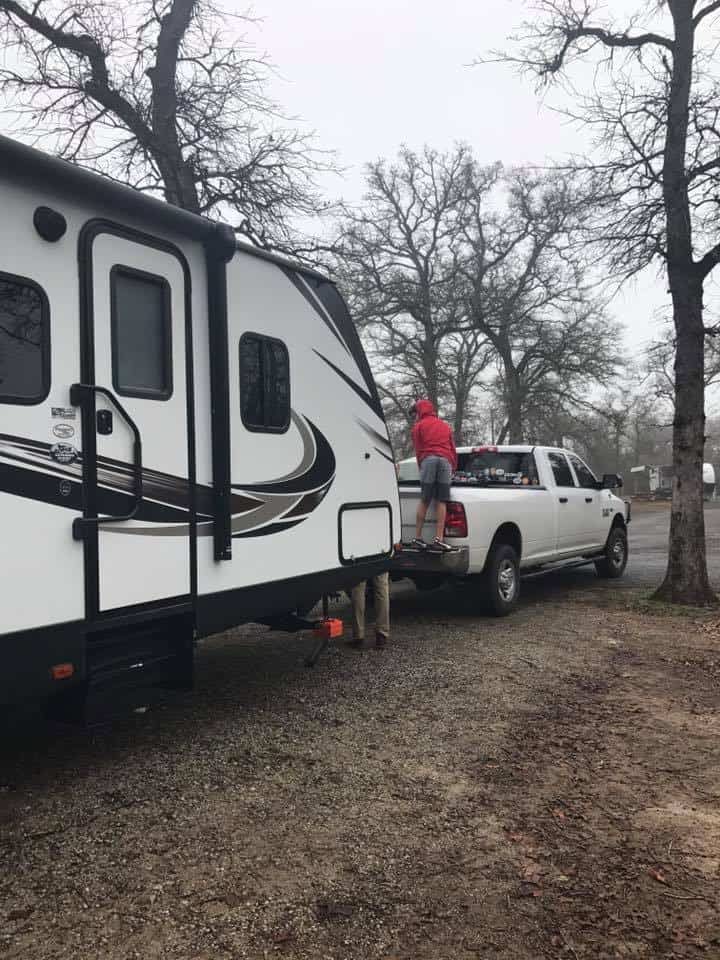 Look, I get it. Even after hearing all about my personal experience and how I would do it differently the second time around, you may still have some hesitation.
After all, we've all purchased memberships that we didn't end up using nearly as much as we thought we would. And, well, that's never fun.
But think about this: With just a couple of stays at a Boondockers Welcome location, you will still came out ahead! TWO nights. Because it's very easy to spend more than $30 on an RV park or campground, speaking from experience.
In essence, you can't really lose if you get any use out of it at all.
However, you have an added layer of protection here, because Boondockers Welcome actually offers you a 90-day Money Back Guarantee on your membership purchase!
Take it for a spin for 2,160 hours, use it as much as you want (or not at all), and if you just aren't feeling it then they will refund you membership fee with NO QUESTIONS ASKED.
My friend, that's just about as simple and straightforward as it gets. You literally have NO risk with Boondockers Welcome and a huge upside with such an extensive network of hosts spread far and wide around the continent and the globe!
Are You Excited to Explore New Horizons with Boondockers Welcome?
I've done everything I know how to do here in order to show you the advantages of a Boondockers Welcome membership, and more generally to show you the value of preparing yourself to boondock, period. Your freedom factor grows exponentially with this decision to outfit your rig for some proper boondocking.
I truly believe in the value of boondocking, but also in this more "connected" concept that BW offers and in this particular membership option. I hope you can see the incredible value that this puts in front of you, on all RVing fronts, and that you will take advantage of the opportunity to explore your world more fully!
Here's to you, boondockers of the world. Go forth and adventure well. I hope to join your ranks soon!
PIN THIS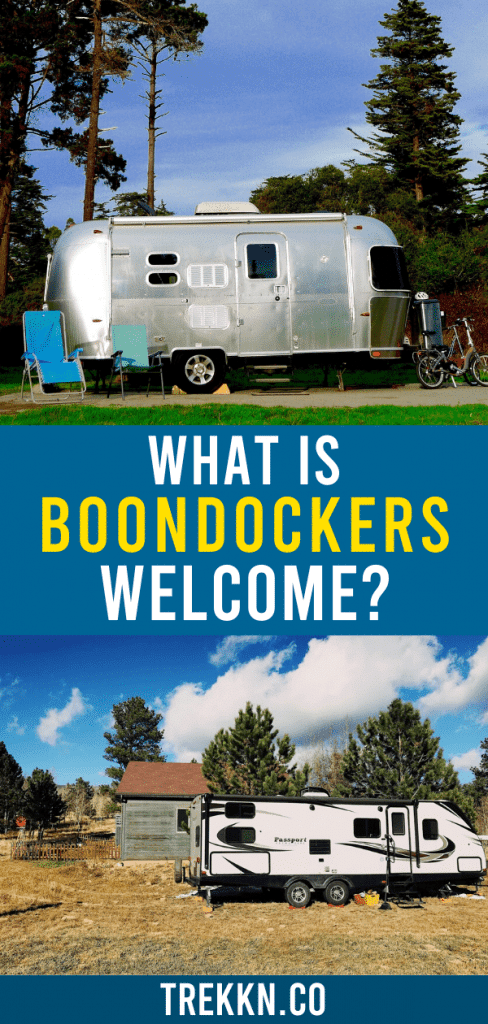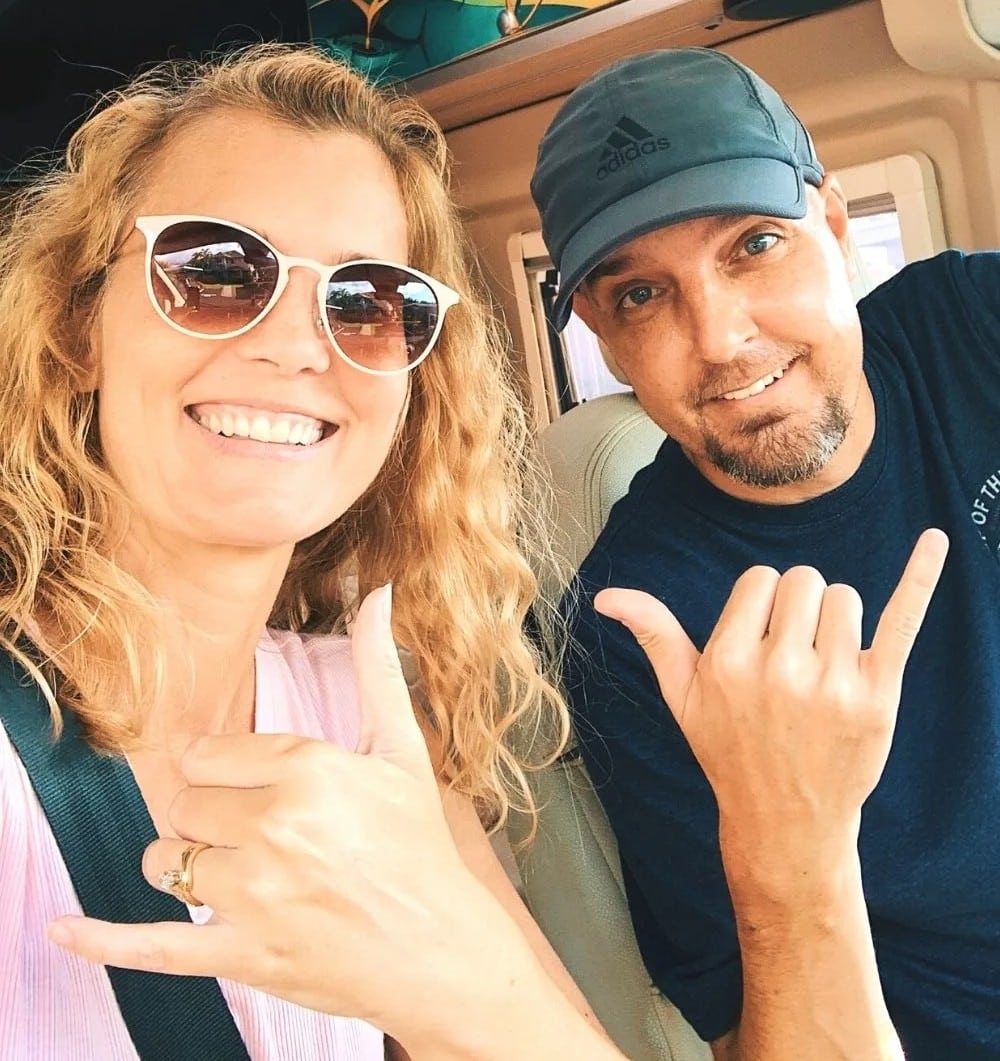 Todd loves a competitive game of table tennis, a breathtaking hike, and exploring new places. He lived and traveled in an RV with his family as they traveled throughout much of the US and parts of Canada. Todd has extensive knowledge about RV travel, safety, and accessories and has shared many of his stories here on TREKKN. When he's not busy launching and building small businesses, you may find him staring at pictures of Glacier National Park (probably his favorite spot on earth).