Whoever came up with the idea to roast a marshmallow and then stick it between chocolate and graham crackers deserves an award. It's a camping staple families look forward to every season. But if you're wanting to mix things up a bit, these 21 campfire desserts are a crowd-pleaser.
From fruity desserts and bread to s'mores with a twist, you'll be the king or queen of the campfire as you whip up these delicious treats.
21 Delicious Campfire Desserts for Your Summer Sweet Tooth
Fruity Campfire Dessert Recipes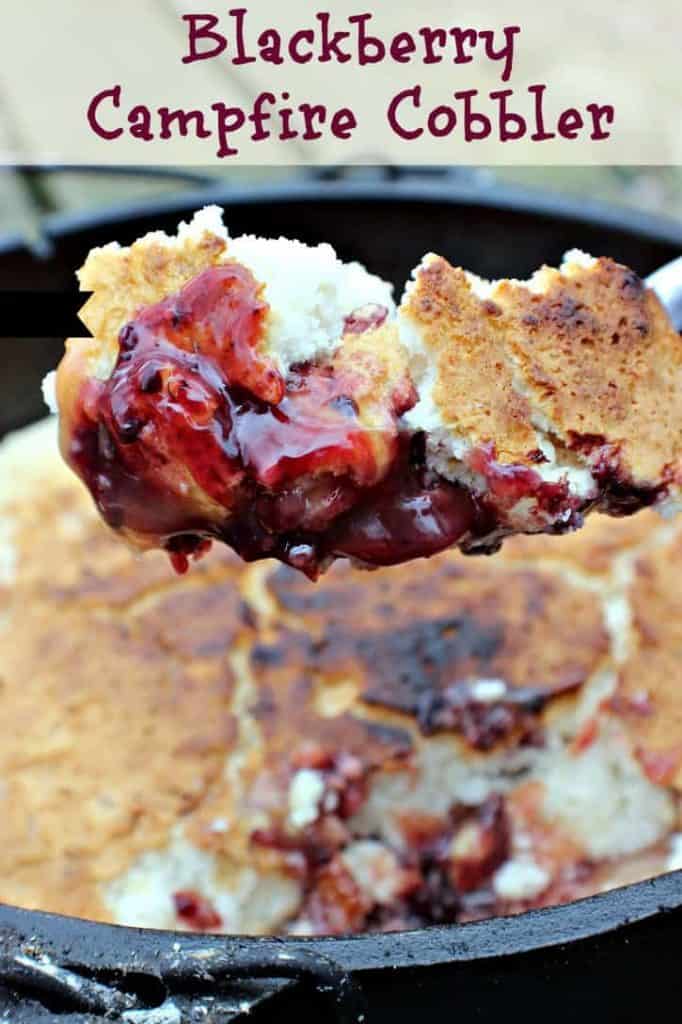 "This Blackberry Campfire Cobbler only takes 3 simple ingredients and will be perfect for a campfire dessert or potluck supper in the neighborhood." – Midlife Healthy Living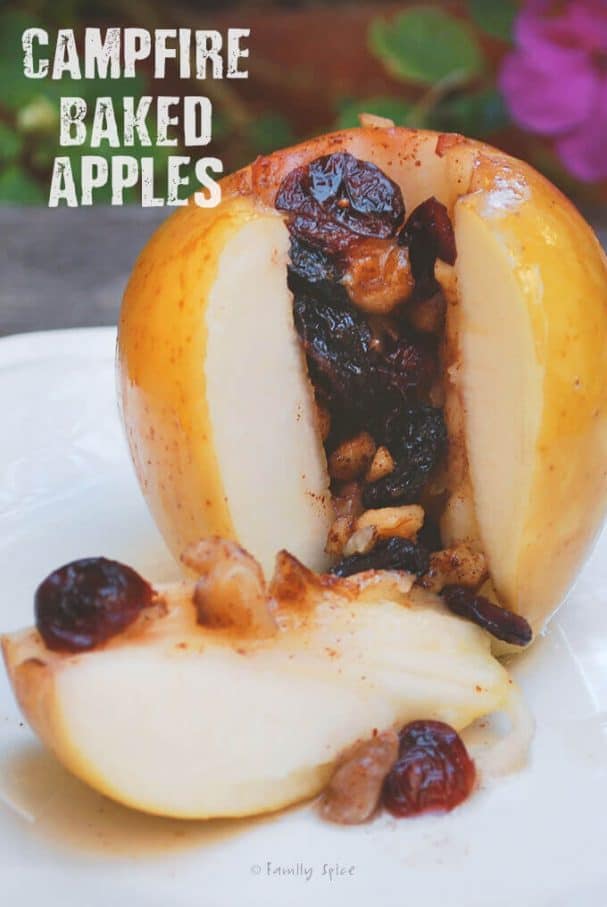 "While the kids had s'mores for dessert, I made something more sophisticated for the grown-ups: campfire baked apples. So easy, and really delicious!" – Family Spice
"This easy camping recipe just requires a few ingredients. You need a can of sliced peaches, cinnamon graham crackers, instant oatmeal, butter, and pecans if so desired." – Let's Camp S'more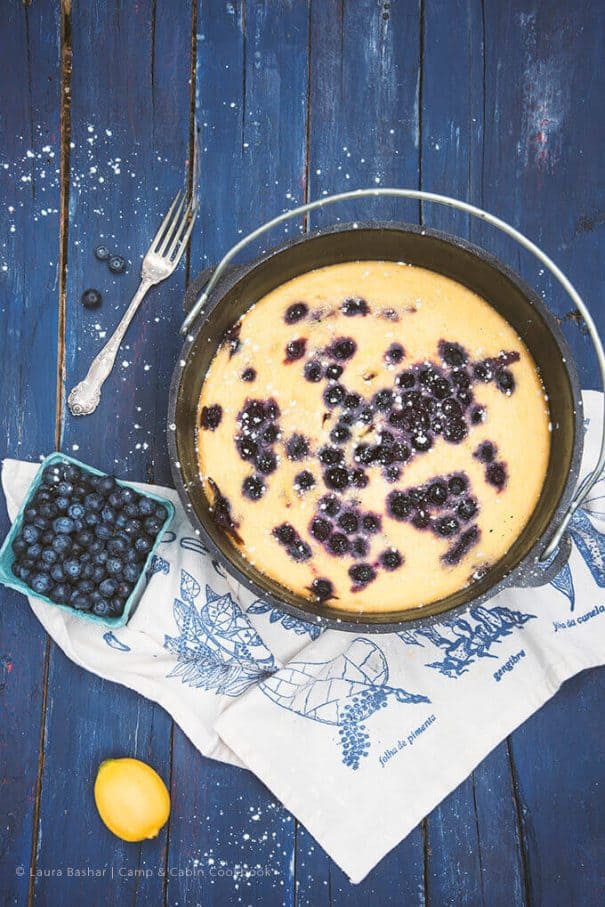 "What's a clafoutis? It's a French dessert that has a flan-like center. Traditionally made with cherries, I made this version with two of my favorite fruit combinations, lemons and blueberries." – Family Spice
"Nearly fool-proof and dependably crowd-pleasing, it is a camping staple in my family." – The Good Hearted Woman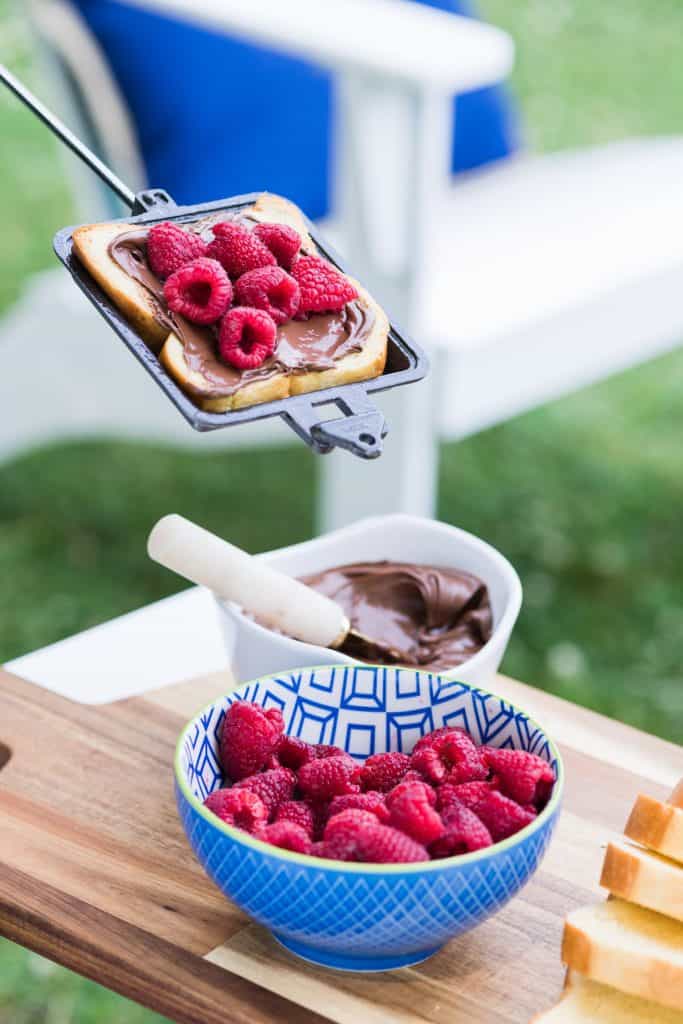 "I first started making mountain pies back when my college crew and I used to go camping every summer. You can use basic white bread (although brioche is particularly delicious) and whatever fillings you want!" – The Sweetest Occasion
"Baking a pie in a dutch oven is no different than baking a pie indoors." – Practical Self Reliance
"This would be a great recipe to take camping. You could have them mixed up and in foil packets ahead of time and then just throw them on the coals."– As for Me and My Homestead
"Best of all, the foil packets of Grilled Caramel Apple Crunch can be made ahead of time (if you're camping or having a lot of people over). Just put them in the fridge or cooler until you're ready to cook them." – Coffee With Us 3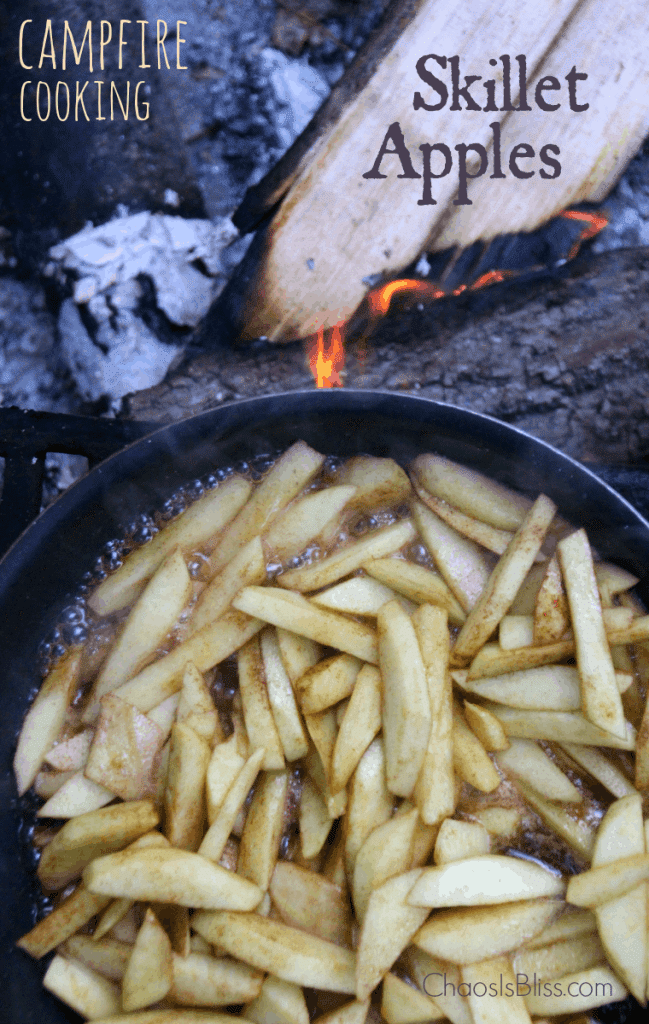 "I've been making skillet apples for years, it's the quicker method of the 'guts' of an apple pie, without the pie crust." – Chaos Is Bliss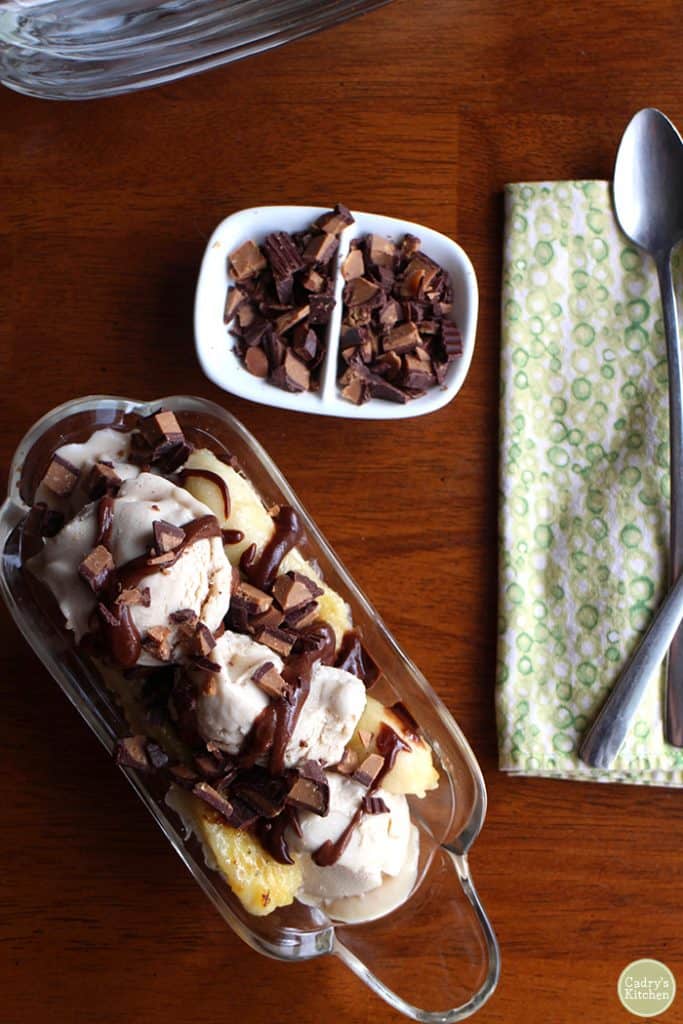 "Grilled bananas are vaguely like fried plantains. The fiery grates caramelize the bananas just a bit around the grill marks. Inside, the bananas become hot, melty, and gooey." – Cadry's Kitchen
S'mores with a Twist
"This is one of my family's favorite desserts and the one camping dessert we always have. One reason I love it so much is that my kids can make their own." – Keeping Life Sane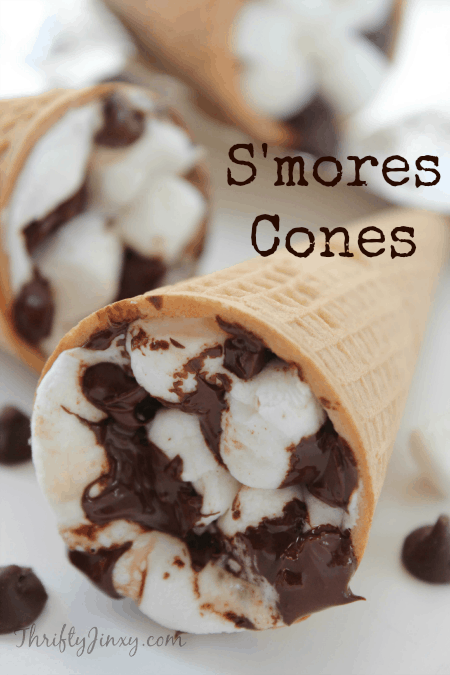 "Whether you're planning a big family BBQ, going on a camping trip or just spending some relaxing time at home, this S'Mores Cones Recipe can add a lot of fun!" – Thrifty Jinxy
"I think Banana S'mores are the ideal dessert for when you're camping or caravaning and perfect for BBQ's or cooking over a bonfire." – Fab Food 4 All
"Peanut Butter Cup S'mores are a delicious spin on everyone's favorite campfire treat, you'll love them." – Who Needs a Cape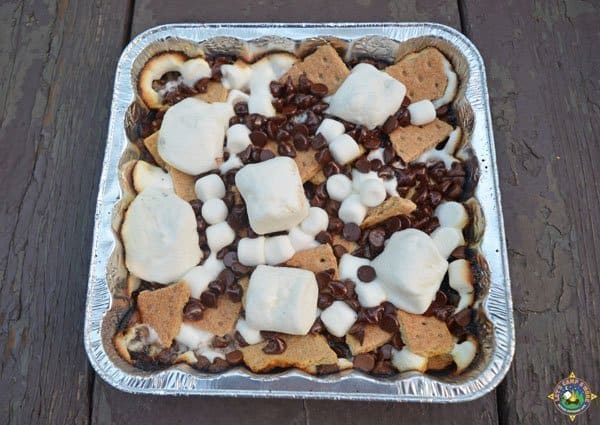 "The grilled s'mores are cooked over the campfire or on the grill." – Let's Camp S'more
"These Strawberry S'mores are now my all time favorite campfire treat and will be making an appearance at every bonfire I am apart of this year. I hope they'll make an appearance at yours too." – Mum's the Word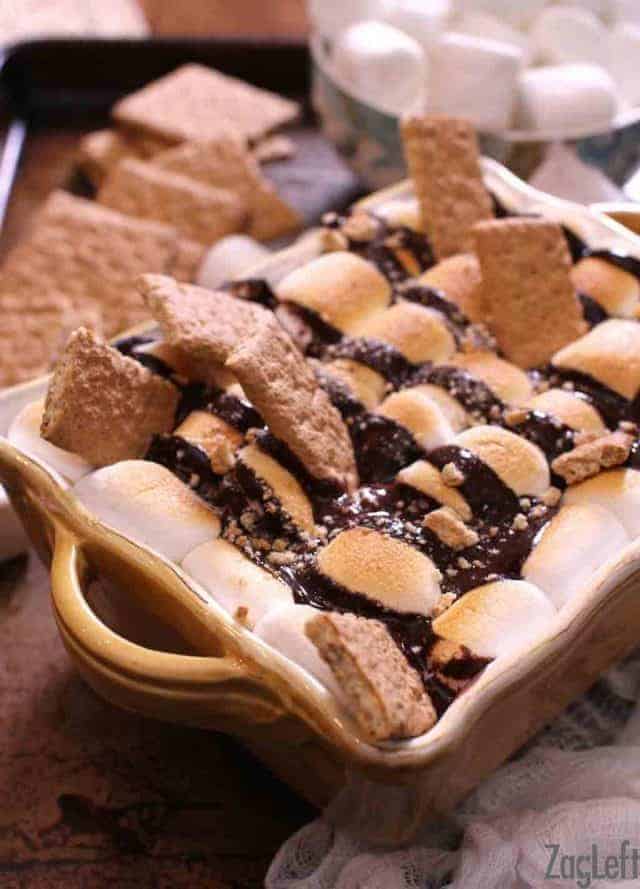 "These ingredients are all baked in one dish, there's no mess. Best of all, you can eat the these s'mores with a spoon!" – One Dish Kitchen
Miscellaneous Campfire Dessert Yumminess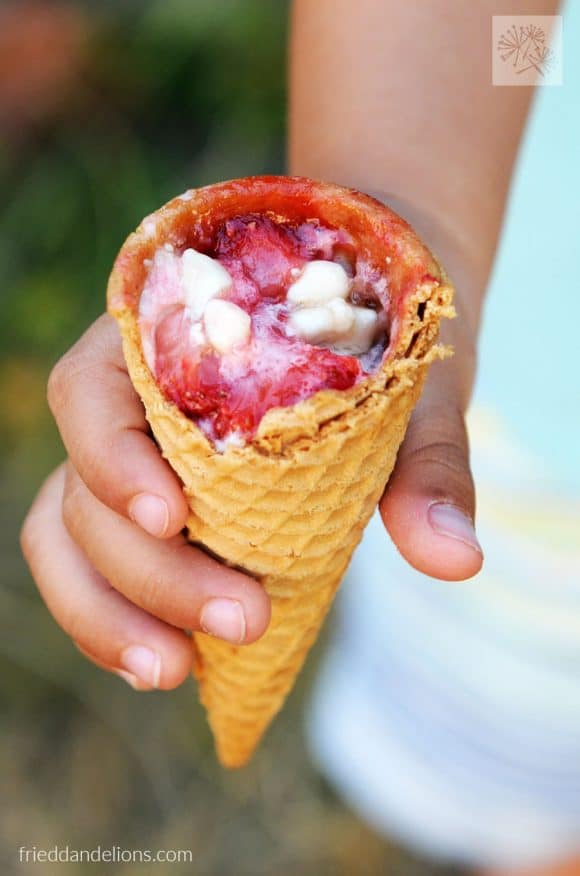 "…with a Campfire Cone, you fill an ice cream cone with chocolate and marshmallows, wrap it in foil, and let it cook in/near the fire for a few minutes until it's all melted inside." – Fried Dandelions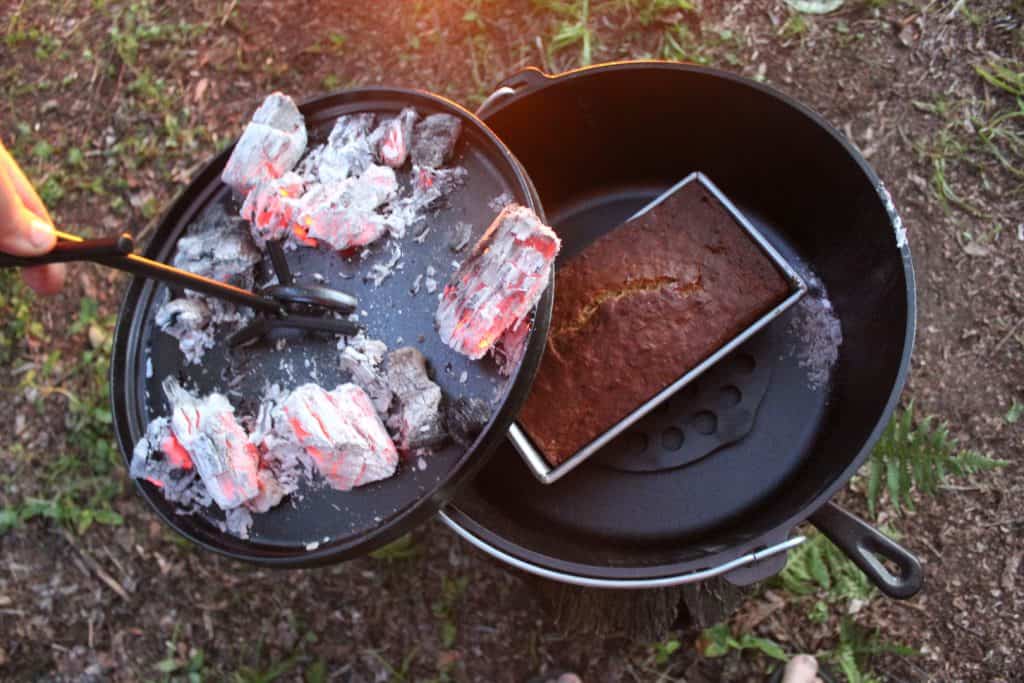 "The key to Dutch oven cooking, banana bread or otherwise, is to place hot coals both above and below the pot." – Practical Self Reliance
—
These yummy campfire desserts will be a crowd-pleaser this camping season. We hope you enjoy whipping up some tasty treats in a cast iron skillet, dutch oven, foil packets, on a stick and more! Your sweet tooth will thank you.
Be sure to check out our recipes category featuring recipes for RVing and camping.
PIN THIS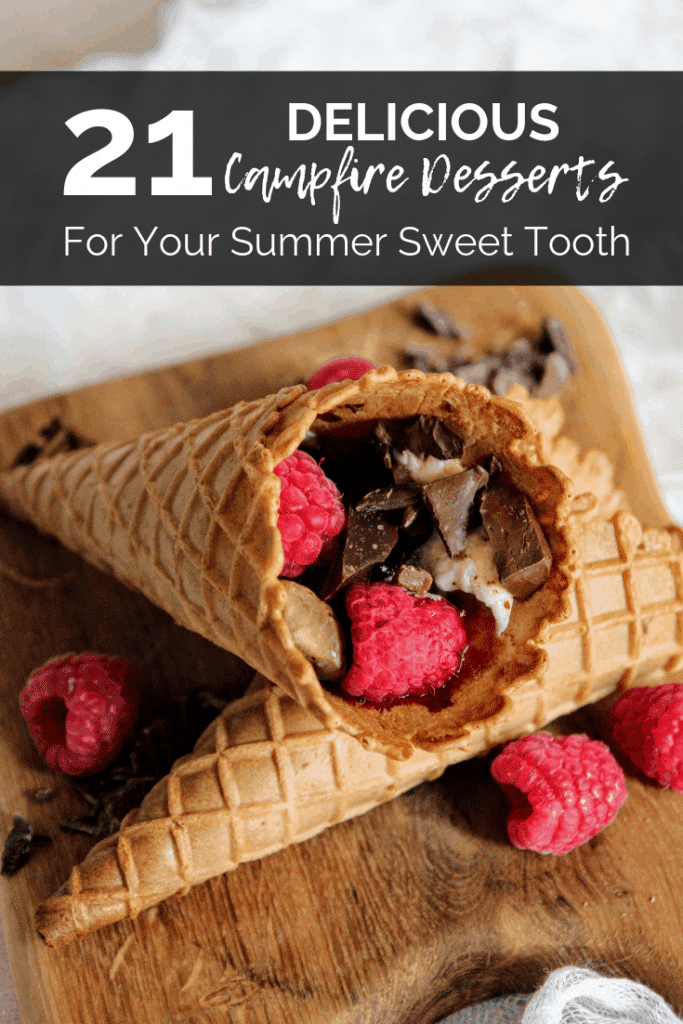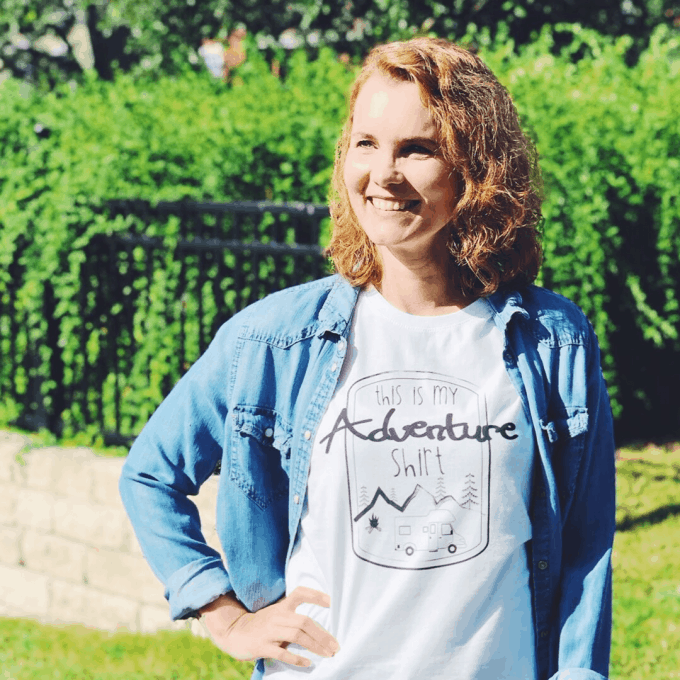 Julie Bonner is one-half of the TREKKN team. She specializes in helping you whip up delicious meals in your tiny RV kitchen, as well as RV organization tips and helping fellow RVers make their RV feel like home. Her favorite RVing spot is in Banff National Park in Canada where yes, the water really is that blue and the people really are that nice.