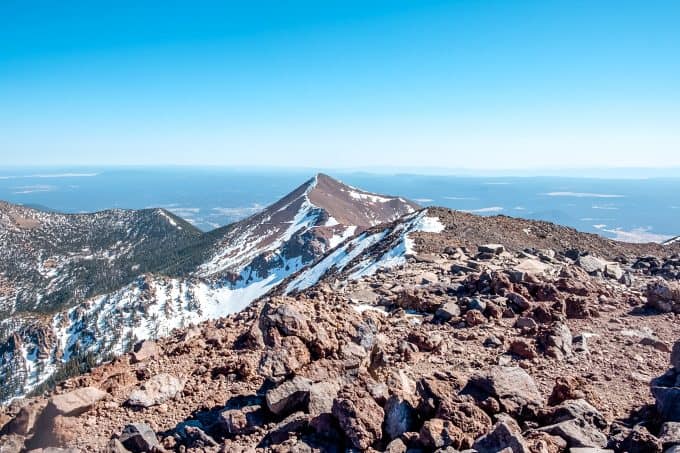 Welcome to the Ultimate Guide to Flagstaff, Arizona for RVers. Keep reading for tips on where to camp, where to eat and info on the incredible outdoor activities this place has to offer.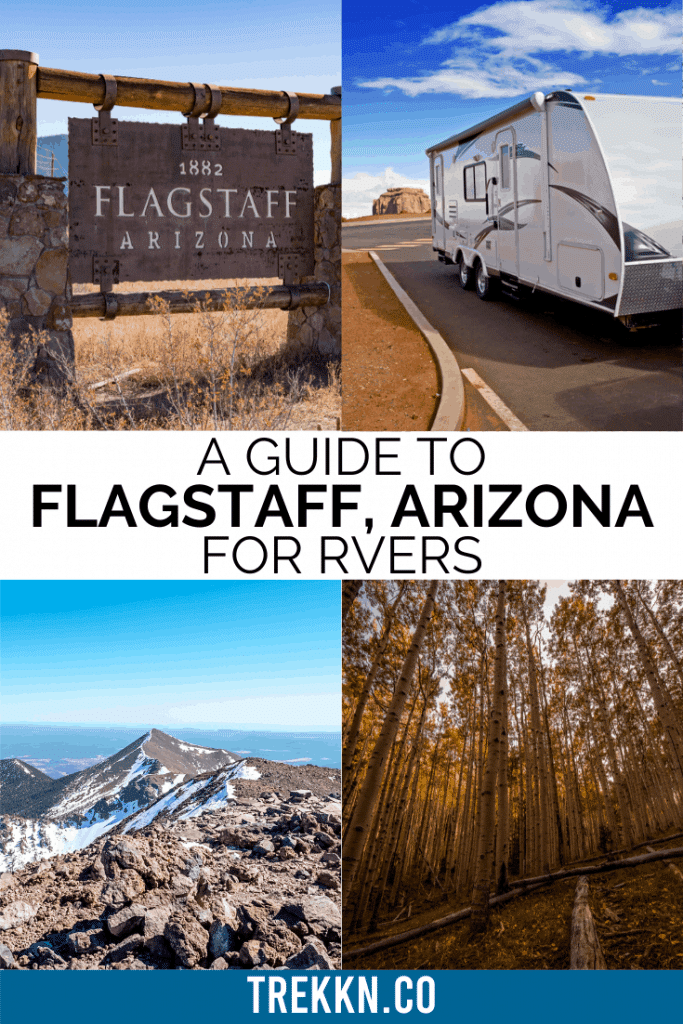 The mountain town of Flagstaff is the perfect place to be in any season. From summer to winter, there's more than enough to keep your travel schedule busy if you find yourself near Flagstaff.
Mountains, aspen trees, and outdoor adventures abound here. Along with some delicious food and the cutest downtown area you've ever seen, this little city has something for every RVer.
Traveling with a Rig to Flagstaff
No matter what direction you find yourself entering Flagstaff, you may find that navigating the town with a big rig is a little difficult. It's best to find a place to drop off your trailer or set up your RV prior to exploring.
There are tons of options to set up camp that cost you very little, but I'll list a few of our favorites below.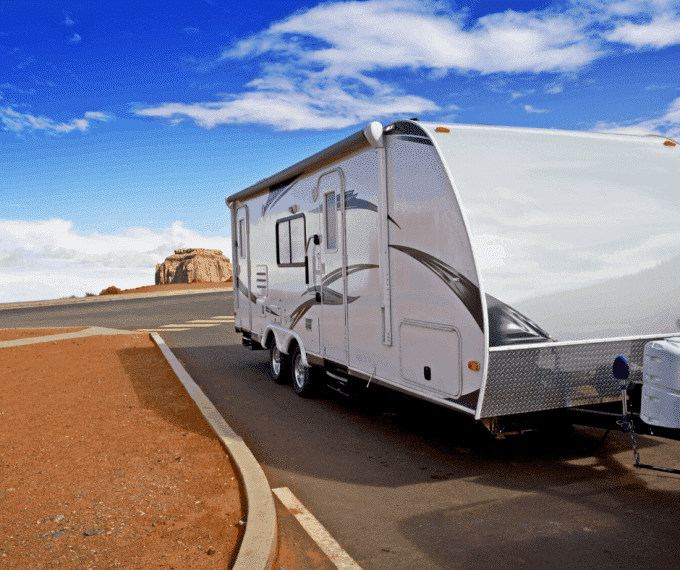 This KOA is a little different as it offers teepees, cabins, and full hookups if you need it. There are super sites that include swings, fire pits, and picnic tables for a little extra cash. You'll also find a playground and several trails nearby to keep everyone entertained.
In the Coconino National Forest, you'll find Bonito Campground. For $25 a night, you'll sleep peacefully between the Ponderosa pines and wake up to mountain views. Potable water and bathrooms are available here, but hookups are not available. If you love boondocking like we do, this campground is a great place to settle in and get some rest.
Another campground to try is Canyon Vista Campground. This campground is near Walnut Canyon and a little further out of town, but if you love exploring the outdoors there are several trails to trek nearby including Sandys Canyon Trail and Vista Loop Trail. This campground is also a pass-through area for the Arizona Trail so you'll find thru-hikers stopping by during the spring and summer.
Things to Do in Flagstaff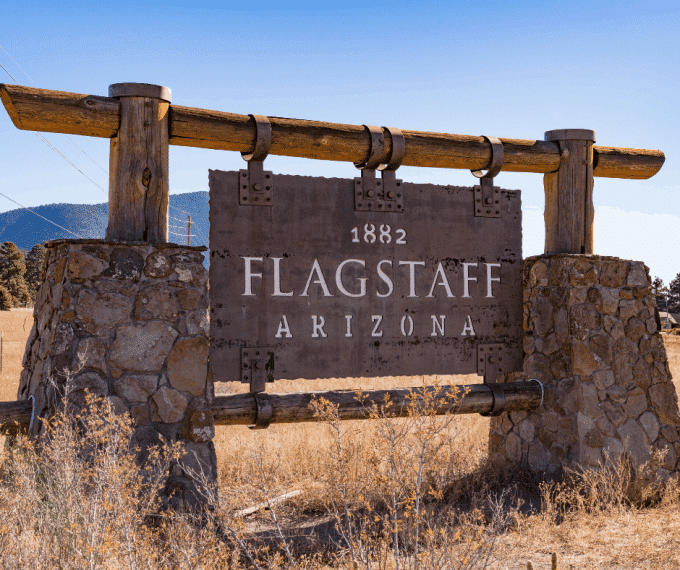 Walk the Town
Flagstaff's downtown is very walkable and provides you with everything you need from food and souvenirs to coffee. There are several stores and restaurants downtown that you should visit that we love to check out when we're in the area.
Diablo Burger: Delicious burgers served up on toasted English muffins never looked or sounded so good. Diablo Burger is the perfect place to stop after you've spent a day up on the mountain or just want some comfort food to get you through the day.
Firecreek Coffee Company: This trendy coffee shop is the perfect place to stop in for a pick me up, pastry, or quick breakfast. The prices are reasonable and there's usually plenty of room to set up a laptop at a table if you work on the road.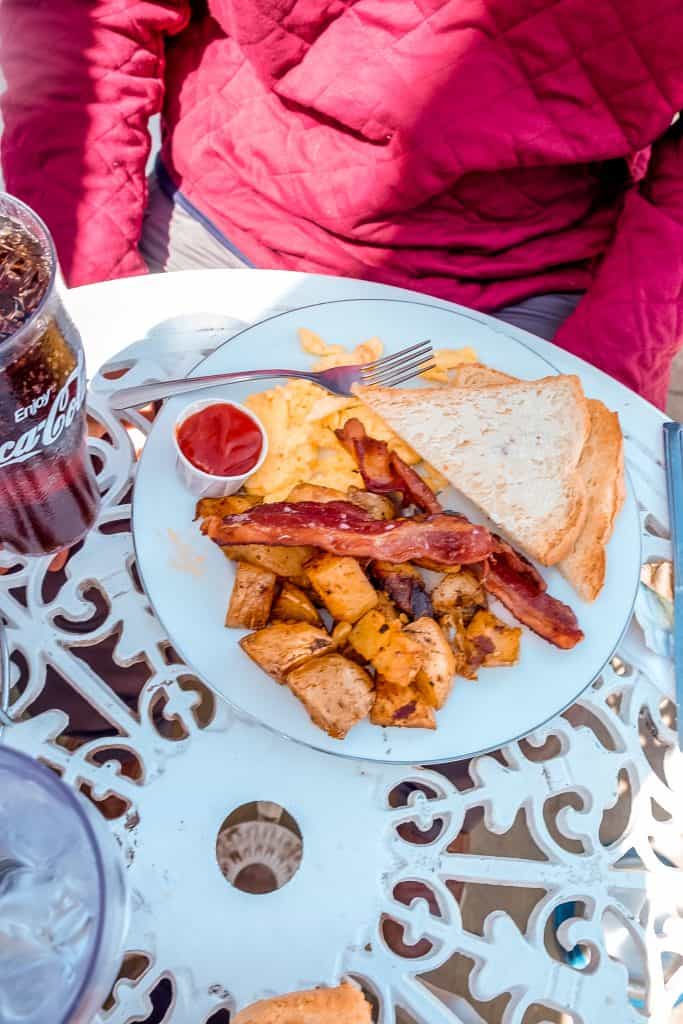 The Toasted Owl: Just down the road from Flagstaff's historic downtown is The Toasted Owl. This unique little cafe offers some of the best breakfast in town. The patio is open to pets, too, so feel free to bring Fido with you!
Babbitt's Backcountry Outfitters: Get geared up over at Babbitt's Backcountry Outfitters, a local outdoor and adventure store that will provide you with anything you need to get outside in any season. We love this store because it's locally owned and offers gear rentals and classes, too.
Bright Side Bookshop: A light and airy bookstore that will steal your heart is Bright Side Bookshop in downtown Flagstaff. This locally-owned and independent bookstore offers a wide variety of literature, as well as events for kids and adults alike. You'll find fun and unique souvenirs, as well as paper goods in case you get a hankering to send a card home to your family!
Hit the Slopes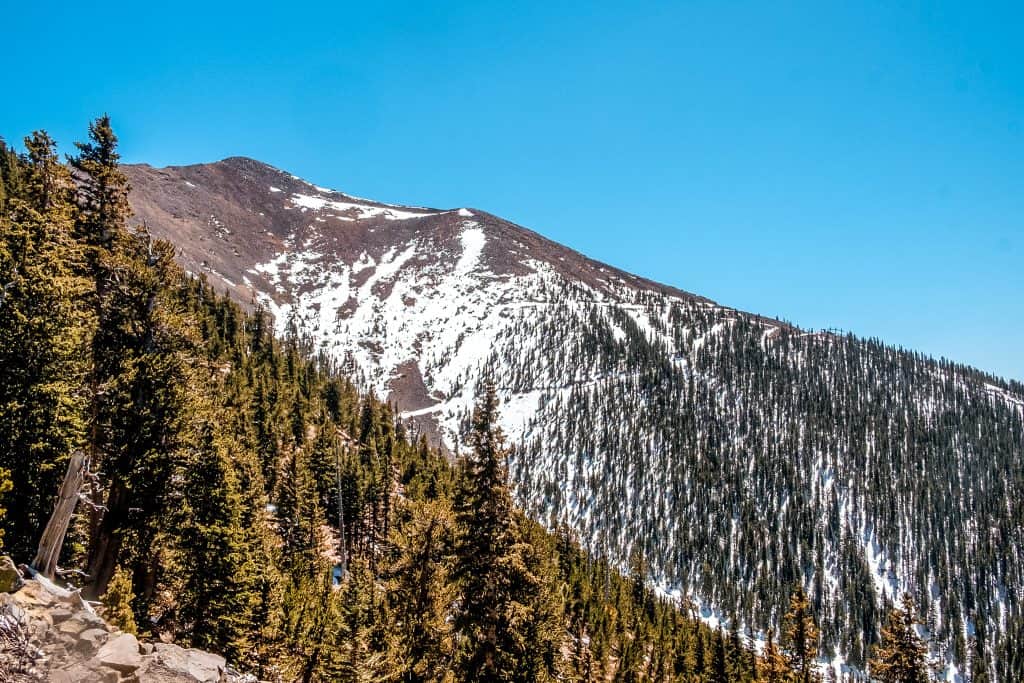 Arizona's Snowbowl is open during ski season each year and it won't disappoint if you're interested in winter sports like skiing and snowboarding. With 7 ski lifts and 35 trails to traverse, there's plenty to keep you busy on powder days. There are also several trails that start around the Snowbowl area if you're more interested in snowshoeing or hiking, but we'll get to that shortly!
Hike to Adventure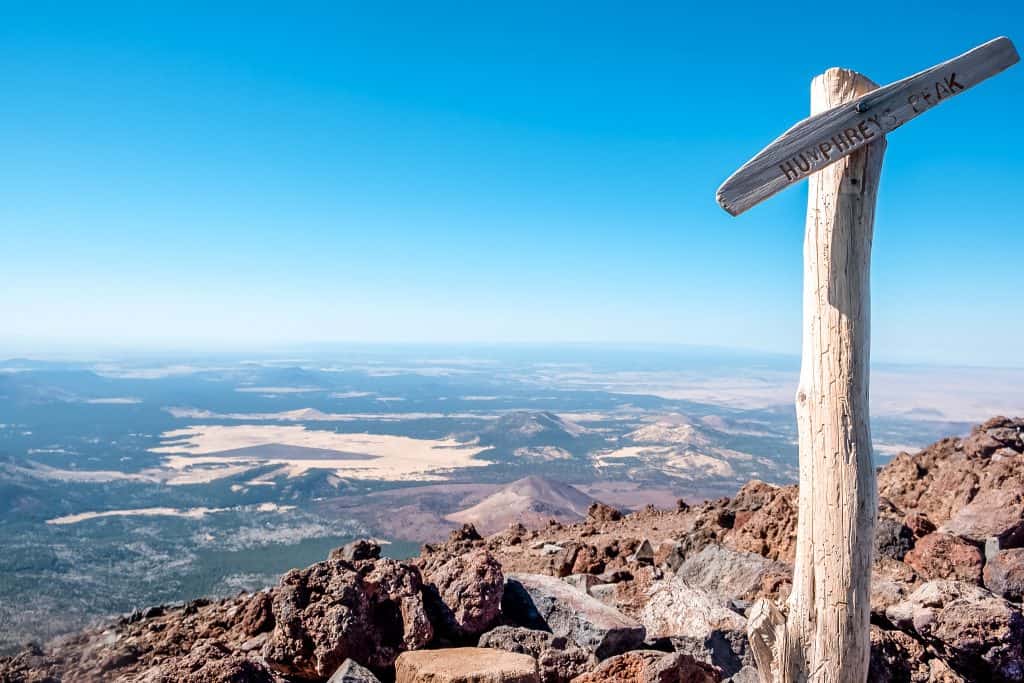 Flagstaff is a great place to hike as there are trails for every level of hiker and an endless variety of views. Some of our favorite hikes lead back into aspen forests in the fall or to the highest point in Arizona, but there are tons of other trails we have yet to hit that should be explored, too. Here's a quick list of our favorite trails we've hiked in the area that you shouldn't miss:
Inner Basin Trail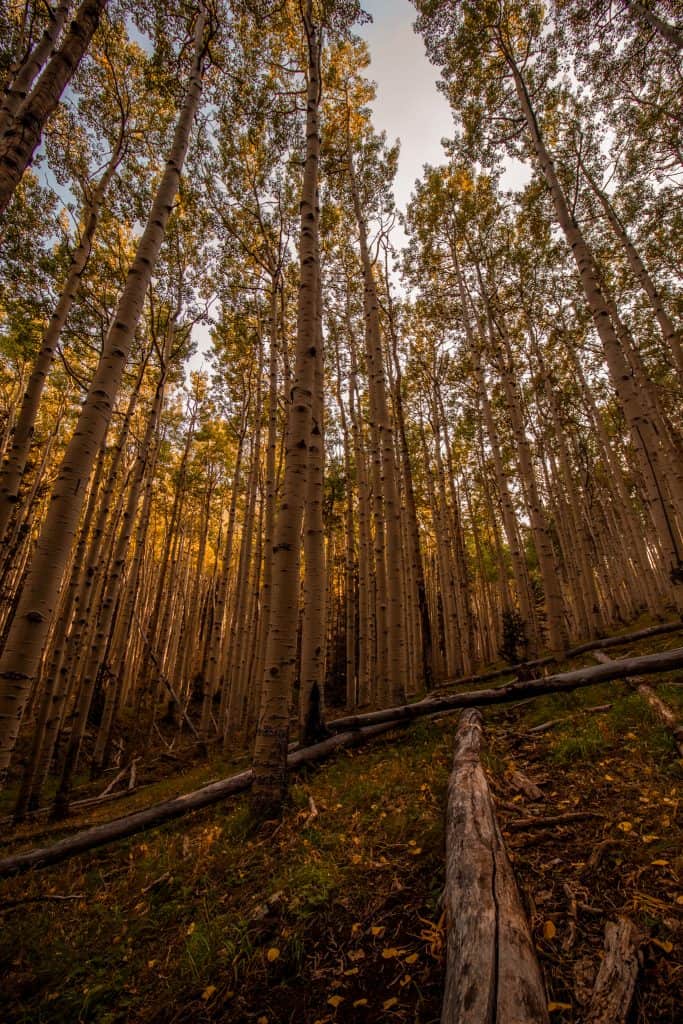 Inner Basin Trail is a Flagstaff favorite in the fall. The aspen trees here are absolutely breathtaking as their leaves turn from green to yellow in a matter of weeks. This trail is moderately trafficked, but even so, you will have a hard time running into other hikers as the trees are dense enough for you to feel like you've gotten lost in the forest without a care in the world.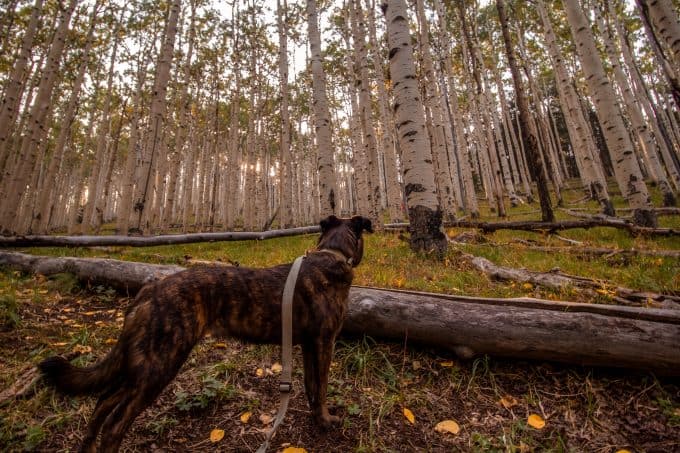 Humphreys Peak
The highest point in Arizona lies at Humphreys Peak. A trail that begins at the bottom of Snowbowl ascends several thousand feet up to reach 12,000+ in elevation. This hike is meant for Type 2 fun adventurers who are ready to tackle a serious challenge. Because this trail is located on the mountain, you should plan this hike late March through early November to avoid the snow and ice.
This is a grueling hike at over 10.5 miles and nearly 4,000 feet in elevation change. It's well worth it in the end, but you should always come prepared with a first aid kit and avalanche preparations if you choose to hit the trail in the winter season.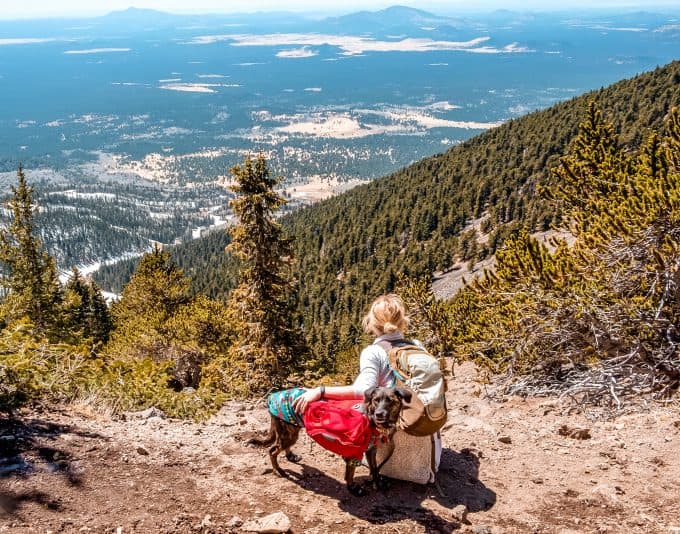 Fisher Point & Walnut Canyon Trails
Hike part of the Arizona Trail without a crowd at Fisher Point and Walnut Canyon. This 12-mile trail is exactly what you need if you're looking for peace and quiet with spectacular views. With every twist and turn, you'll witness something new whether it be rock formations or a forested valley. This is another great trail to trek during fall to witness the leaves change, too!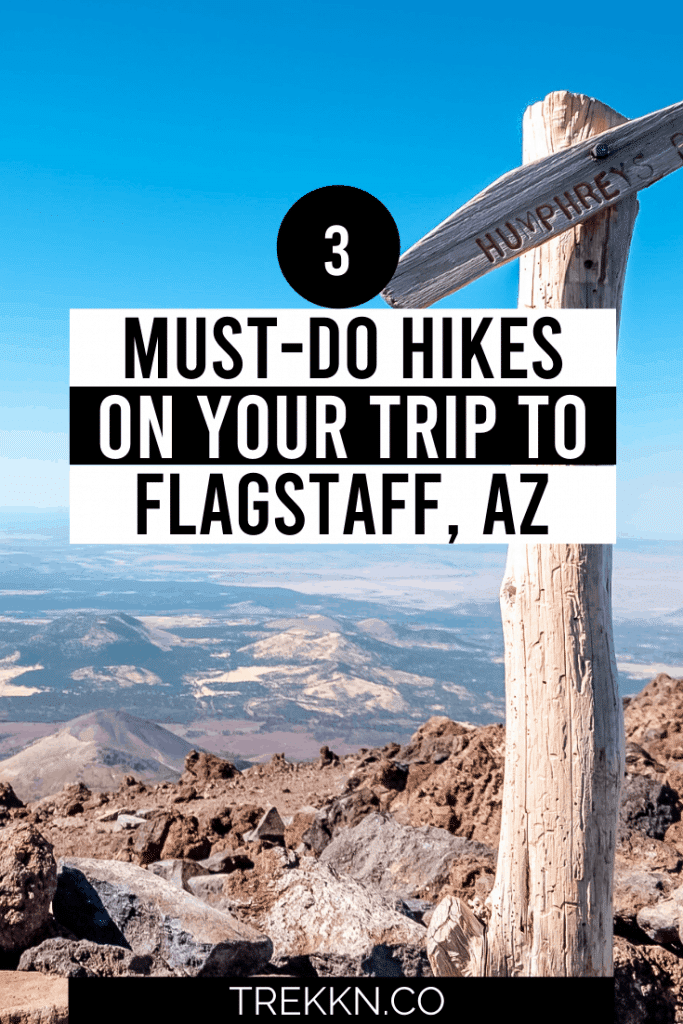 Stargaze at Lowell Observatory
In our last post about Mount Lemmon in Tucson, you probably read about how much we love the night sky! Well, Flagstaff offers some of the best views of the stars and is actually home to the observatory that discovered the planet (Sorry, NASA it will always be a planet to me!), Pluto.
Flagstaff is known as one of the most important night sky research areas as several discoveries have been made at Lowell Observatory, but also because it's the first city that became an International Dark Sky Place. This allows much of the universe to be seen at night when the town's lights are off.
If you're into starry nights, Flagstaff is absolutely the place to be!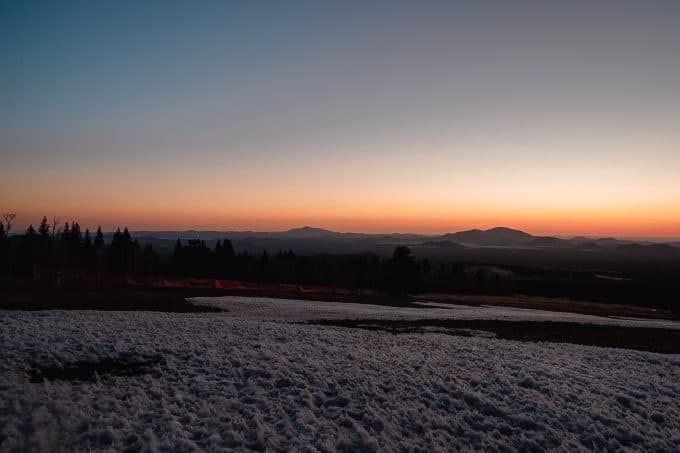 Find Your Way to Flagstaff
Flagstaff, like much of Arizona, offers more than meets the eye. This little mountain city is ever-expanding due to Northern Arizona University, but also due to its amazing opportunities to be outside year-round.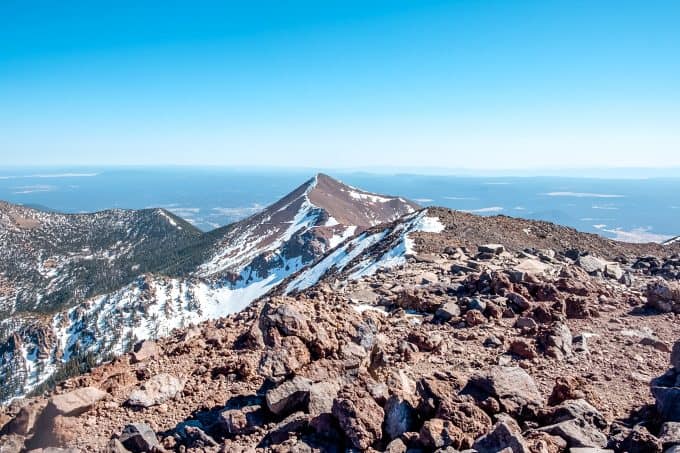 We love Flagstaff because it allows us to have the best of everything we love: good food, grand adventures and great views. No matter where you find yourself lost in Flag, whether it be the forest or amidst the cozy downtown, you won't be disappointed with your experience!
PIN THIS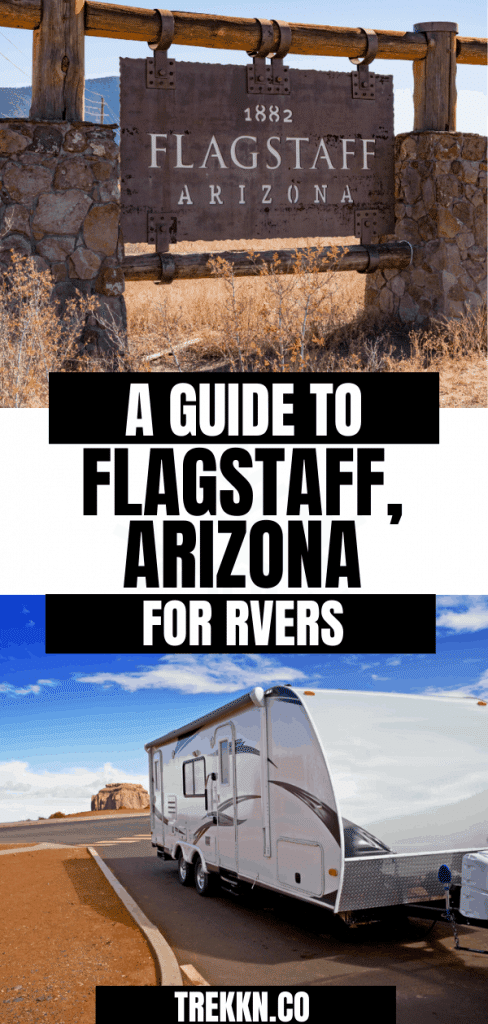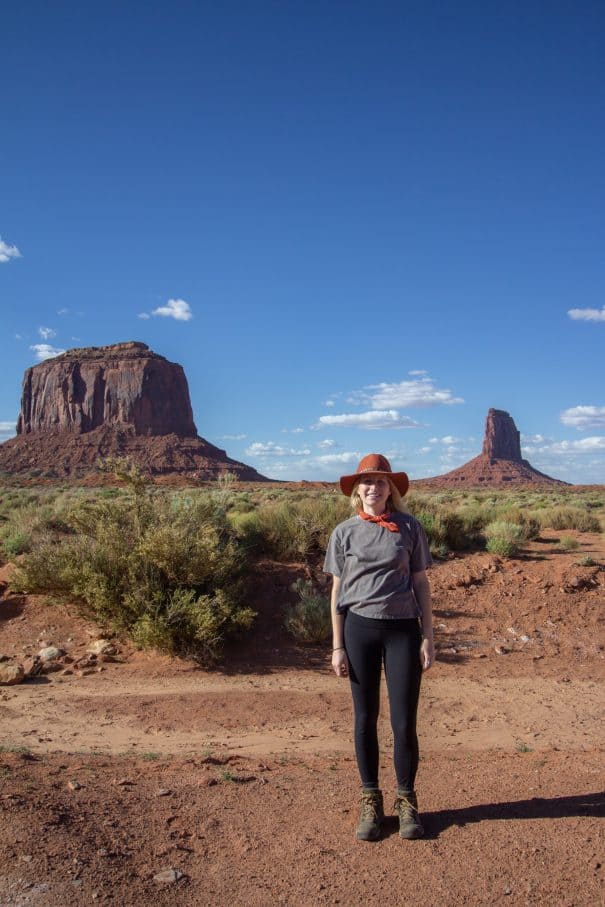 Erin Maxson is rooted in South Dakota, but wanders every chance she gets to see the beauty that nature holds. From hiking to climbing, there's not an adventure she'll turn down.
After renovating her 1976 Airstream Argosy, Erin knows the ins and outs of living life on the road and trailer maintenance.
Whether she's on the road with her dog and partner or at home curled up with a good book, Erin is always planning her next adventure because life is meant to be lived outdoors.