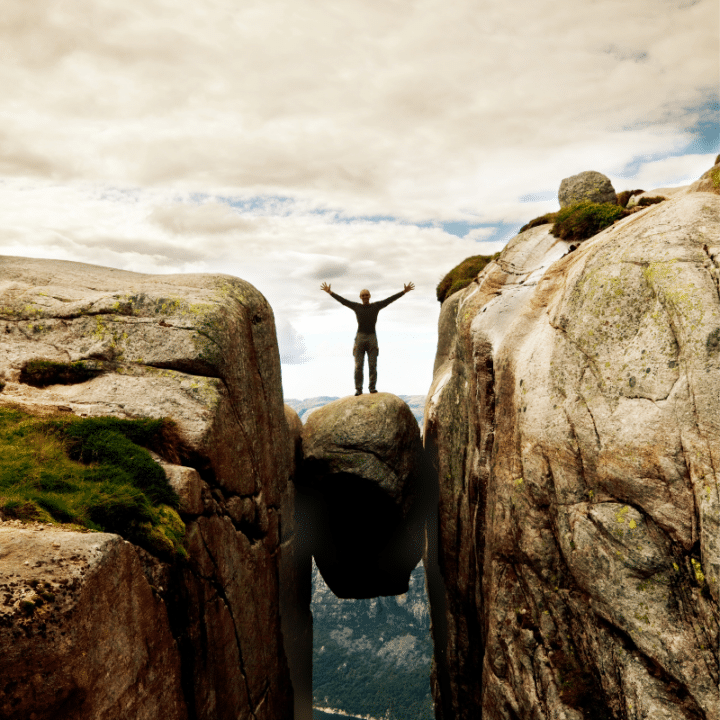 Looking for some unique gifts for hikers? You've come to the right place.
Wondering what to get the hiker who has everything? We've got that, too.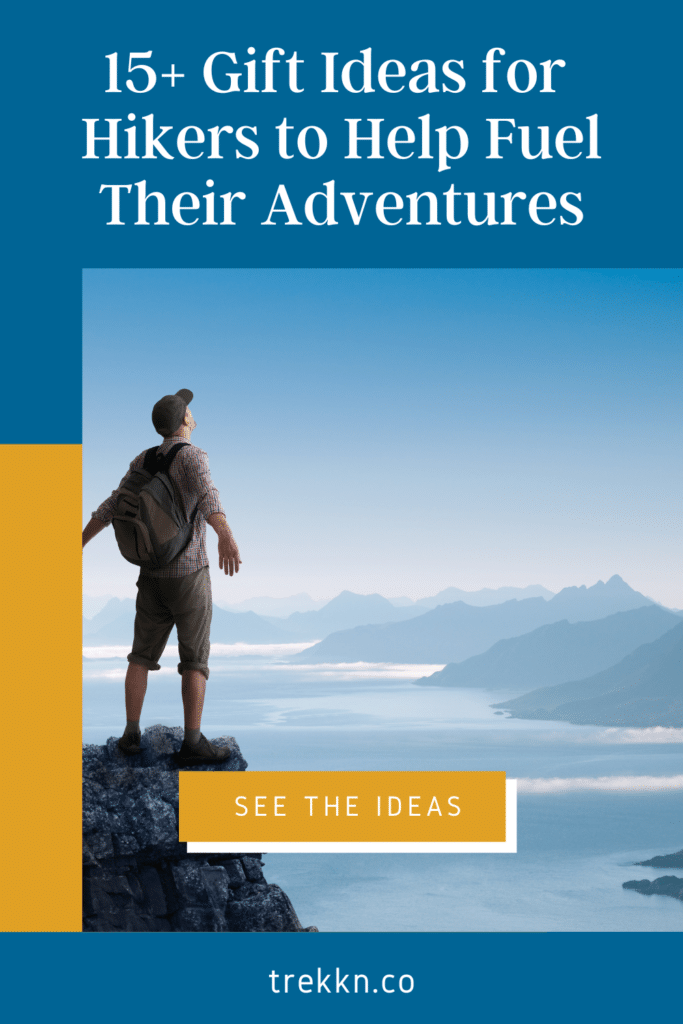 People who like hiking are generally drawn to the mountains. If you read no further, you really can't go wrong with any gift that has mountains depicted on it.
But for today's gift guide for hikers, we'll focus on gifts that are meant to be used while actually hiking.
We'll explore gifts of all shapes and sizes, that will fit any budget, while also improving your friend's or loved one's hiking experience in some way. And they are sure to put a smile on their face!
What to Buy the Hikers on Your List?
I started hiking at 18 when I left the Boston suburbs to attend a small college in Maine. I was immediately surrounded by stunning nature and tons of activity buddies ready to go exploring with me.
But I didn't have any of the necessary gear for all the new activities I would soon be involved in. I can clearly remember figuring out what I was willing to borrow, and what I needed to buy for myself.
I share this to provide some perspective for those gift buyers out there who may not be hikers themselves.
Boots, or a backpack, might sound like a great and obvious gift for the hiker in your life. However, boots and backpacks should be properly fitted to each individual.
Honestly, a gift card might be a better fit than trying to pick out boots for your friend. Even if you're not crazy about the idea.
Ok, enough of what not to buy. Now, let's walk through some of the top gift picks for hikers, organized by budget. Whether you need a stocking stuffer or a grand gesture, we've got you covered.
Stocking Stuffer Gifts for Hikers Under $25
The following inexpensive gifts for hikers are sure to hit the mark. All of these hiking gifts under $25 are stocking stuffer sized, too.
1. SOCKS
Anyone logging the miles is bound to be in need of new (and really good) socks. Socks are a bit safer buy than boots, and are one of the best gift ideas for hikers, in my opinion.
There are so many hiking socks out there to choose from, but try to find something wool or a wool blend.
My favorite brands are Darn Tough Socks and Bombas.
Bombas Women's Hiking Calf Socks
Cost: $18
Buy from Bombas
Darn Tough Treeline Micro Crew Socks
Cost: $25
Buy at REI
2. WATER BOTTLES
Hikers always need to carry plenty of water on their backs, and most hikers probably already have a bladder that integrates with their backpack.
That said, extra water bottles can come in handy for mixing up an electrolyte drink, giving water to your dog, or just having some extra on hand.
Anything collapsible or lightweight is great. Stay away from the stainless steel water bottles that are popular right now. They're often too heavy for hiking, especially the longer hikes.
Platypus is my preferred brand for bladders and soft bottles for their durability. Plus, the softbottles come in lots of fun designs to make your gift a bit more exciting.

Platypus SoftBottle
Cost: $12.95
Buy on Backcountry.com
3. HYDRATION
While we're talking about water bottles, let's also talk about hydration. Because sometimes water isn't enough.
My partner used to drink Gatorade, now he drinks Key Nutrients. I've always opted for the low-sugar fizzy drink, Nuun.
If buying hydration powder as a gift, I like to choose a variety pack so that your recipient is sure to get a flavor they love.
Nuun Sport 4-Pack Electrolytes
Cost: Varies
Buy on Amazon
4. FOOD STORAGE
My favorite part of prepping for a long hike is the snacks. But there's nothing worse than a peanut butter and jelly sandwich that has squished out and stuck to everything in your backpack.
A sturdy, lightweight container with a strong seal is a great gift for the hiker on your list. Bonus points if they're reusable like the Stasher food storage containers, which are even dishwasher safe.
Stasher Food Storage Containers
Cost: Starting at $17.95
Buy at REI
5. PACK TOWEL
Pack towels are kind of a multi-purpose tool for hikers. You can sit on it, you can dry your feet off with it, you can wipe your sweat away with it. Very handy all around!
For the weight and space, it's a must-have for most hikers, even on a short hike. They also double as a great travel towel if you're going on vacation.
Packtowl Personal Towel
Cost: Starting around $10
Buy on Backcountry.com
Hiking Gifts Between $25 and $100
If you're looking for something a little more than a stocking stuffer, these gifts between $25 and $100 will each stand alone as a thoughtful and meaningful gifts.
6. HAMMOCK
Anyone who loves being in the woods will surely also love lounging between the trees, right?
Eno hammocks come in two sizes: singlenest and doublenest. If you're camping or backpacking, the doublenest is comfy for two adults, and it sure beats having to pack and set up two separate hammocks.
But if you're just one human, the singlenest is plenty.
Eno Singlenest Hammock or Eno Doublenest Hammock
Cost: $54.95 Single $74.95 Double
Buy at REI
7. MICROSPIKES
If the person you're shopping for lives and hikes in a cold weather climate, a microspikes traction system will make a perfect gift. Well, assuming they don't enjoy busting their keister repeatedly!
You only need to know their approximate shoe size, because these are sized small, medium, large, and extra large. This makes it a little easier to buy the right size.
Kahtoola Microspikes Traction System
Cost: $74.95
Buy at REI
8. NATIONAL PARKS PASS
Buy your friend or family member a gift they can enjoy all year long. A national parks pass is a great deal for an entire year of access to America's most beautiful hiking destinations.
Your gift recipient will think of you every time they visit a park. Plus it fits inside a card to make your gift wrapping extra easy.
National Parks Pass
Cost: $80
Buy at NPS.gov
9. MULTI-TOOL
You're getting many gifts in one with a swiss army knife, multi-tool, or leatherman. I have the "Wingman" model and it has 14 tools, making it absolutely worth its very lightweight in my pack. If the hiker on your gift list doesn't have one yet, this is an excellent choice. Though, I'm not sure how beneficial it is to have multiple multi-tools, so check to see if they have one first.
Leatherman Wingman Multi-tool
Cost: Varies
Buy on Amazon
10. DAYPACK
A small daypack is a great gift for someone who spends time outdoors and on the go. All Cotopaxi packs are bound to bring a smile to your face, but they're also super functional.
Whether you choose this pack or another one, choose one between 15-30 liters in size, and be sure it has a hydration sleeve.
Cotopaxi Tarak 20L Del Dia Pack
Cost: Around $100
Buy at REI
Luxury Gifts for Hikers, Over $100
The following gifts range from $100 to $400, but at the highest price tag could quite literally save a life. You can't put a price tag on safety, right?
11. TREKKING POLES
These poles are one-size (adjustable) and good for any hiker on your list. They provide added stability and maneuverability on the trail, with comfortable hand grips.
In addition, they can make a HUGE difference if your friend or loved one struggles with knee pain on the trail!
They're easy to use or stash, and extend or pack away quickly. If the hiker in your life doesn't already have poles, or if they need an upgrade, this is a high-quality pair of poles they will appreciate.
Black Diamond Trail Trekking Poles
Cost: $109.95
Buy at REI
12. PUFFY JACKET
My puffy coat is my absolute favorite coat that I wear the most, hiking or not. I have the Patagonia Nano Puff and would definitely recommend it to anyone.
You can wear it on its own and it's pretty warm. Or you can wear it under an outer jacket for extra warmth. It's versatile, cute, and comfortable.
Plus it's windproof and water-resistant, fair trade certified and uses recycled materials. What more could a girl ask for?
Patagonia Nano Puff Jacket
Cost: $229
Buy on Patagonia.com
13. SATELLITE MESSENGER
These little messengers are best for those who are going a bit further afield, where cell phones may not work.
Having an SOS communication device with you provides excellent peace of mind. It's a big investment, so they're probably best reserved for the most adventurous on your gift list who will definitely use it regularly.
Garmin Inreach Mini
Cost: $400
Buy at REI
What to Get the Hiker Who Has Everything?
If the person you're shopping for already has all of these unique and useful gifts, a gift card might be the best bet. And don't feel lame about it…you just want to be sure they end up with something useful for their adventures.
You could opt for an REI gift card, Backcountry.com gift card or Amazon gift card to provide enough variety where they'll definitely be able to find something to suit them.
We hope you've enjoyed exploring these gifts for someone who hikes and is leaving here with some more ideas about the best gifts for hikers. Happy shopping!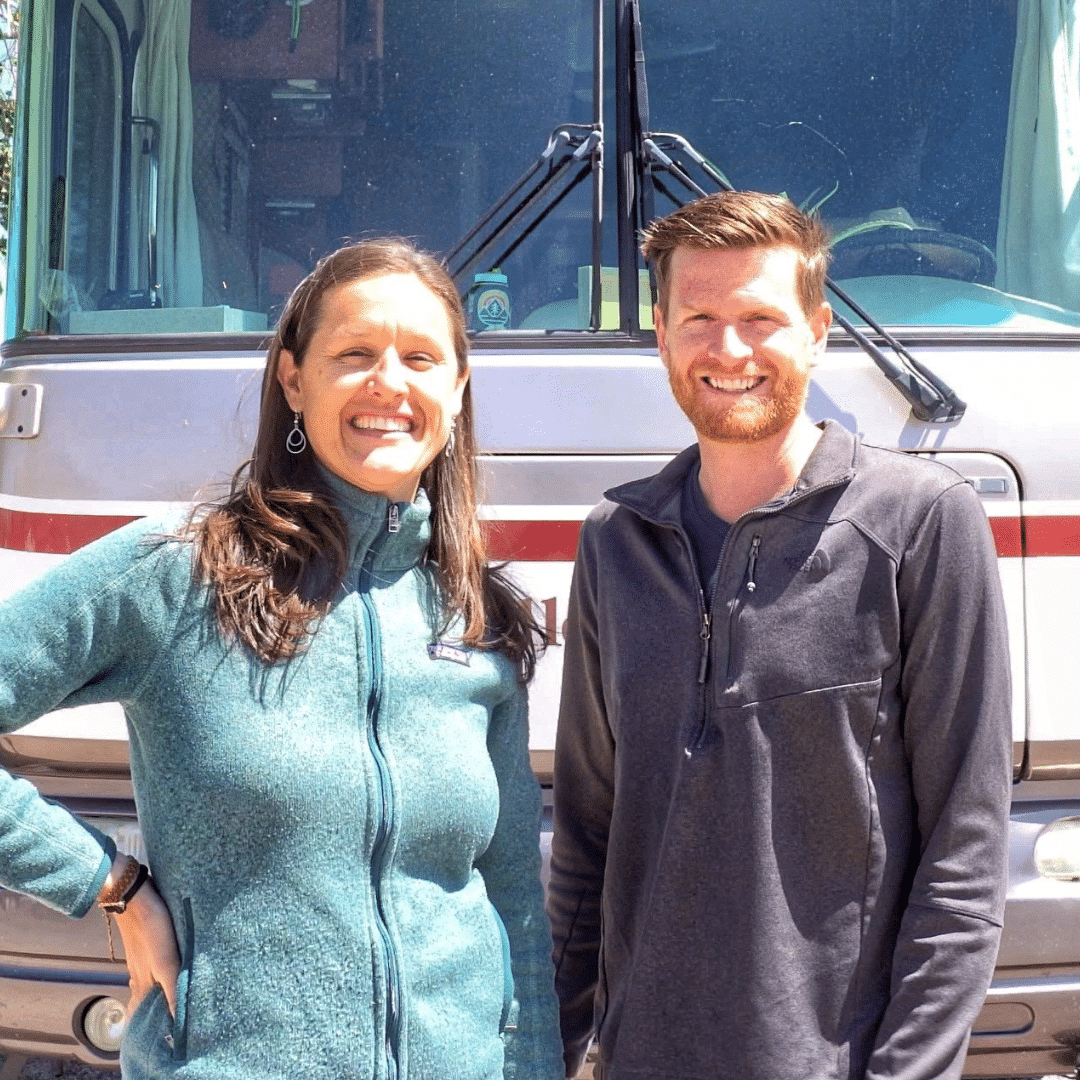 Kristen Sargent lives & works from her RV, primarily boondocking off-grid. She owns and operates a women-led travel company, Legit Trips. Kristen loves to explore new places and inspire others to do the same. If she's not typing away on her laptop, she's off on an adventure- hiking, biking, or SUP boarding. You can follow her RV adventures @PerpetualMoves and learn more about her travel company at LegitTrips.com.