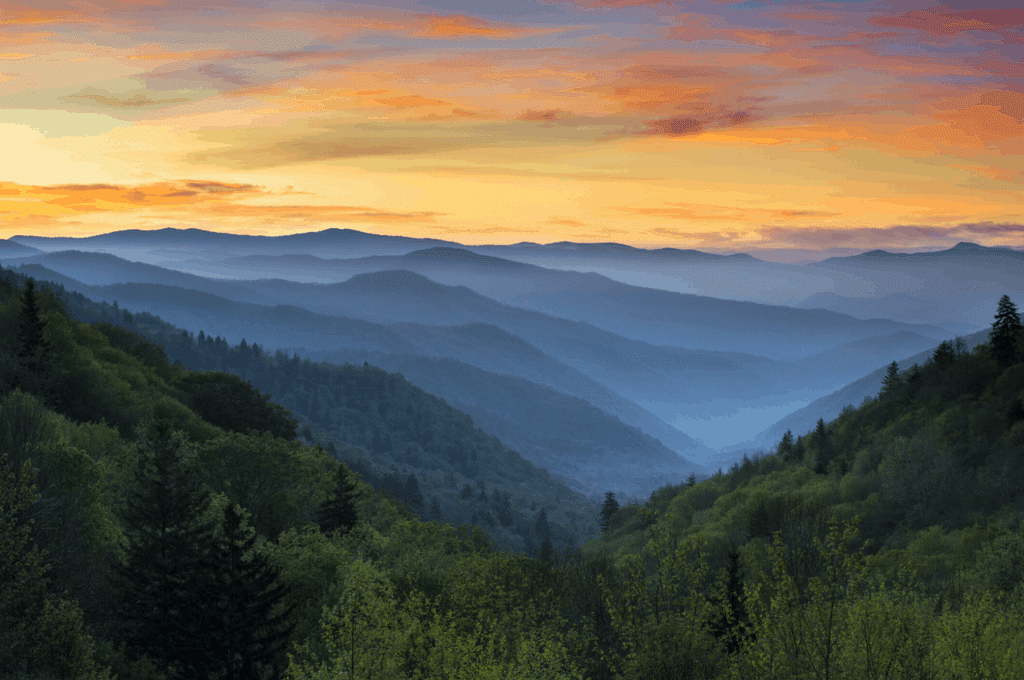 What you need to know to explore America's most visited park, Great Smoky Mountains National Park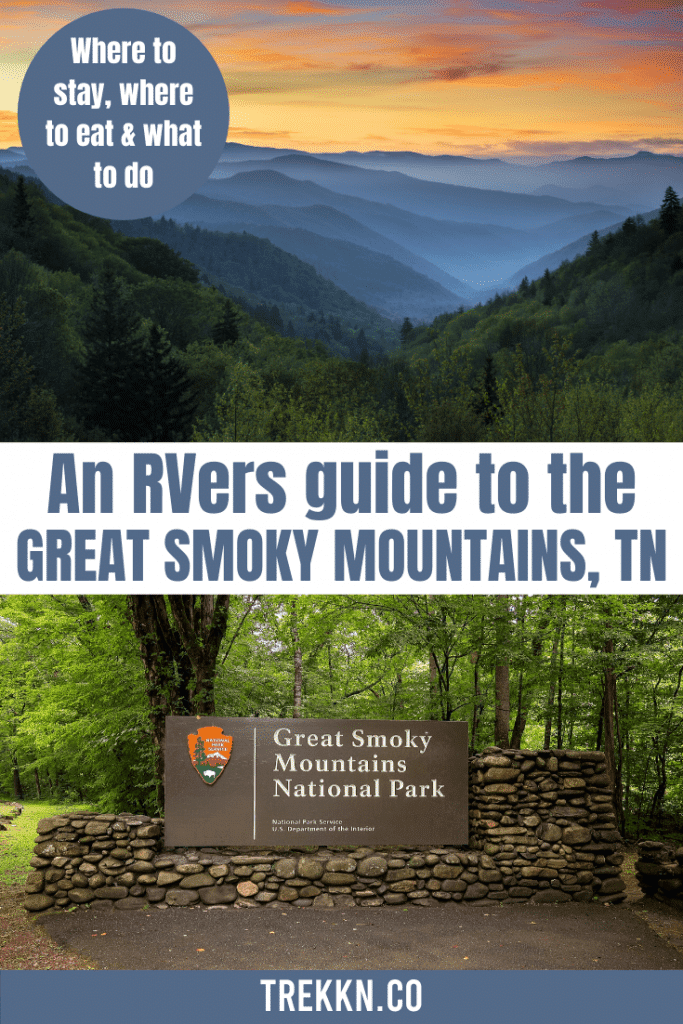 A Little About the Smokies
Nestled in the heart of the South along the Appalachian Mountain Range, Great Smoky Mountains National Park covers over 500,00 acres. The park is known for the jagged tree-covered peaks that reach into the clouds of morning fog, giving them their namesake smoky appearance.
Below the peaks, you will find a natural wonderland of cascading waterfalls, colorful wildflowers, bubbling streams, grassy mountain coves, and brilliant autumn colors. The Smokies also have some of the best wildlife viewing east of the Mississippi, with everything from black bears and white-tailed deer to salamanders and elk.
Unlike many other national parks, admission to Great Smoky Mountains National Park is FREE! It's no surprise that families like ours have made visiting this park a yearly tradition.
My Personal History with this Park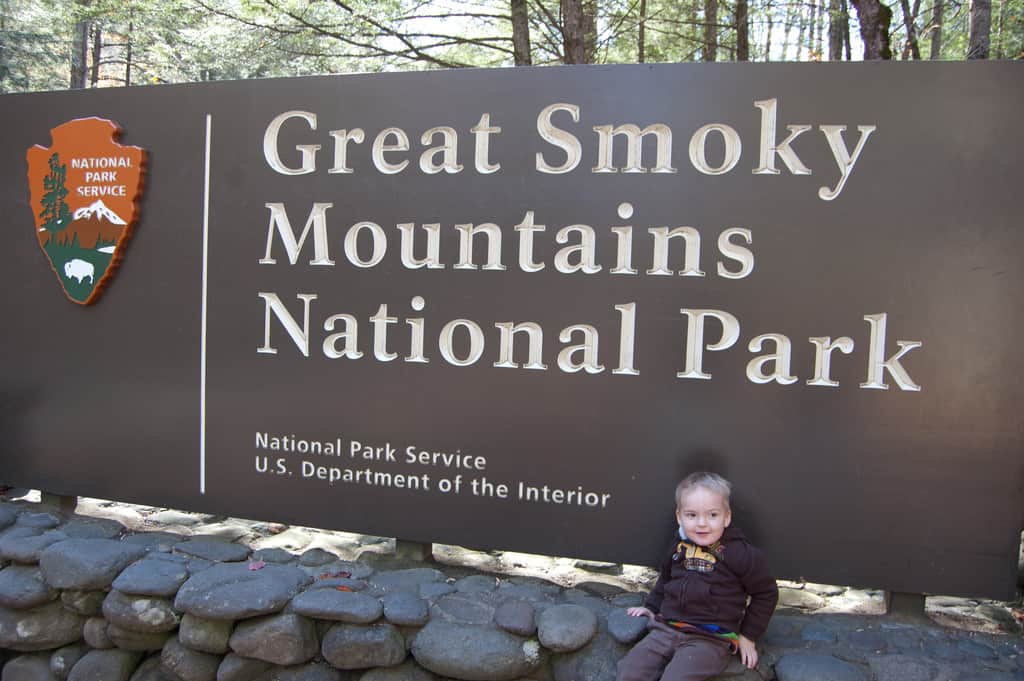 Growing up, my parents took my siblings and me on yearly trips to "The Smokies". When my dad said we were going on vacation, what he really meant was that we were going to the Smokies.
As a kid, I didn't understand his fascination with going to the same place every year. He grew up going there with his parents in the 50's, 60's and 70's. For my dad, going to the Smokies wasn't just a time to enjoy being on vacation, it also felt like going home. He got to make new memories with us and reminisce about the trips he had taken with his parents.
As a parent, now I feel the same way. Both my kids' first vacations were to the Smokies. I love seeing them enjoy the unchanging mountain views and rivers that I enjoyed as a kid. We still make yearly trips in the fall with my parents, my siblings, and their families. Our love for Great Smoky Mountain National Park is something that we are passing on to the next generation.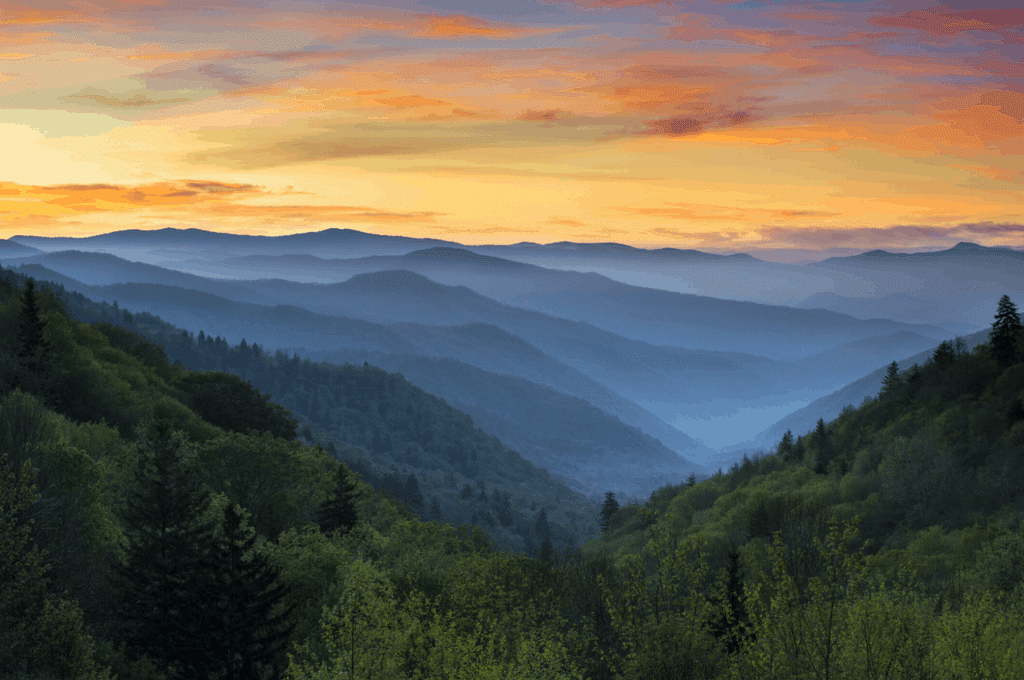 Getting to the Park
One of the main reasons why GSMNP is the country's most visited park is location, location, location! Over one-third of the population of the U.S. lives within a day's drive of the park, meaning most park visitors choose to drive in.
However, if you live on the western side of the country, flying in might be a better option. The nearest airports are:
RV rentals are available with peer-to-peer rental platforms like Outdoorsy, RVShare, through Cruise America (near Knoxville), as well as various RV dealerships in the area.
Where to Stay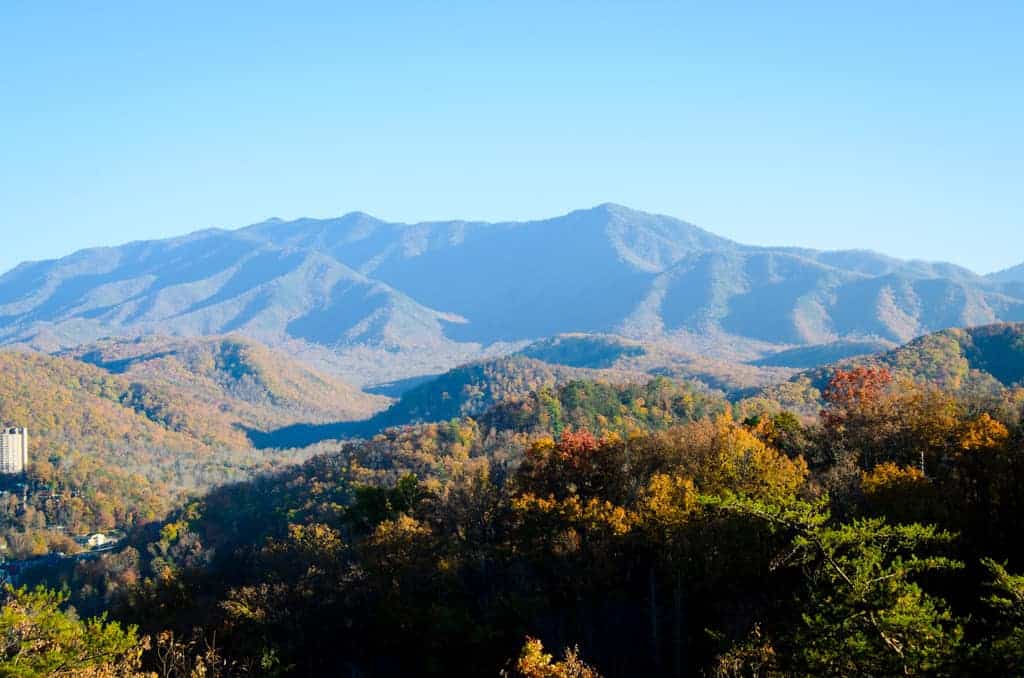 Unlike some national parks which are more remote, there are a plethora of options when it comes to places to stay near Great Smoky Mountains National Park. The gateway towns of Gatlinburg, Pigeon Forge, Townsend, and Siereville in Tennessee as well as Cherokee and Bryson City in North Carolina offer hotels, cabins, condos, and campgrounds galore.
However, if you want to escape the crowds and cut your driving time (yes, please), camping inside the park is a great alternative.
The RV friendly campgrounds in the park are:
Reservations are recommended and can be booked on Recreation.org.
Cades Cove Campground
Cades Cove Campground is located about 11 miles outside of Townsend, Tennessee. Cades Cove is known for the scenic Cades Cove Loop Road that winds through historic buildings and mountain valleys teeming with wildlife.
$25 per night
No water, sewer, or electric hookups
Flush restrooms centrally located
Access to dump station
Access to potable water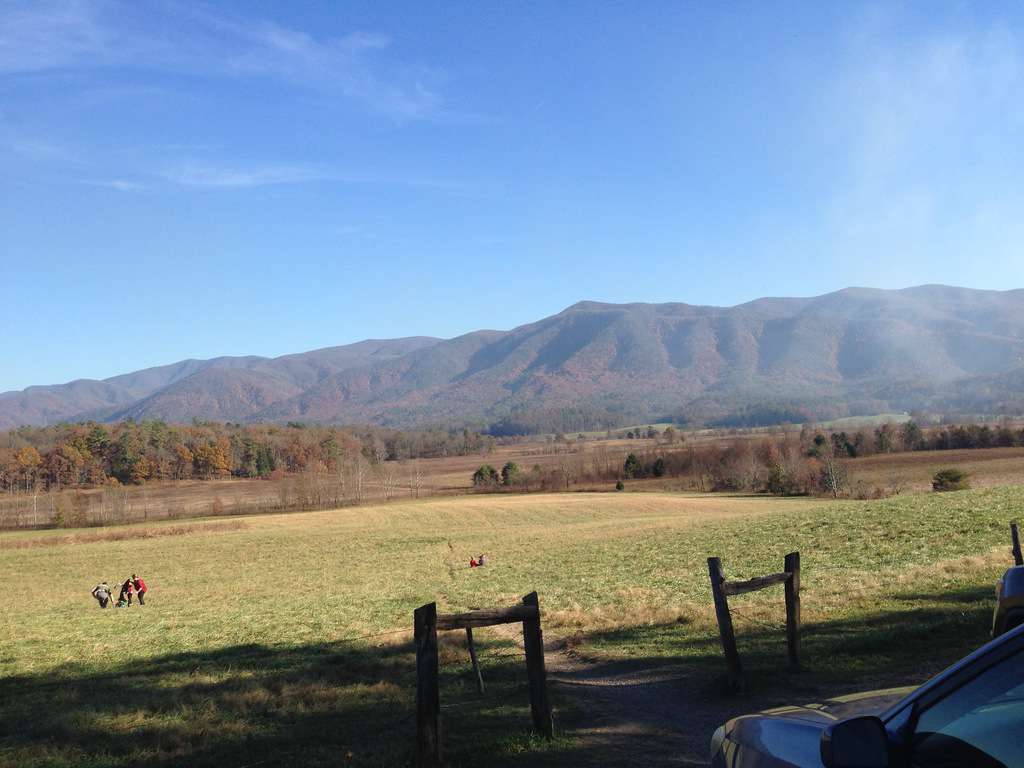 Elkmont Campground
Elkmont Campground is located 8 miles outside of Gatlinburg, Tennessee. Elkmont is the largest campground in GSMNP and on the busiest side of the park. Elkmont is closer to many popular sites, like Laurel Falls and the Chimney Tops Trail, and 20 minutes away from the shops and restaurants of Gatlinburg.
$25 – $27 per night
No water or electric hookups
Flush restrooms centrally located
Access to potable water
No dump station access (nearest access is 6 miles away near the Sugarlands Visitor Center)
Smokemont Campground
Smokemont Campground is located 7 miles north of Cherokee, North Carolina. Smokemont is on a side of the park that tends to be quieter and the campground angles that way too, allowing RVs but with few amenities. However, Smokemont would be a good base camp for visiting Cataloochee and Oconaluftee.
$25 per night
No water and electric hookups
Flush restrooms centrally located
No dump station access
No generators allowed
What to Do In The Park
Trust me when I say that you will not have a hard time figuring out how to keep yourself busy in this national park. Options seem almost endless in this emerald wonderland, but here are a few choices to consider.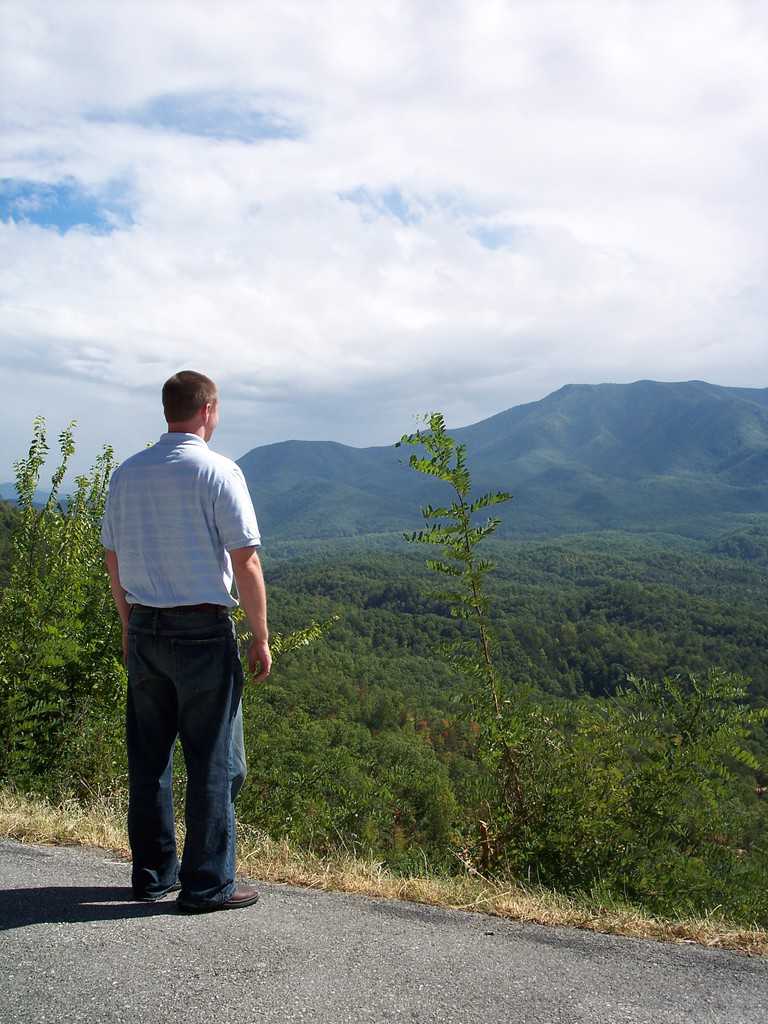 Take a Scenic Drive
Many of Great Smoky Mountain National Park's finest views are accessible to visitors of all ages and abilities because they can be viewed from the comfort of your car with an easy road trip.
Newfound Gap Road – The only paved road to go from one side of the park to the other, the Newfound Gap Road is a great way to see the park, especially if you only have one or two days. Stretching from the Sugarlands Visitor Center to the Oconaluftee Visitor Center, Newfound Gap road winds 29 miles past trailheads, scenic overlooks, and picnic areas. A couple of our favorite stops are the Newfound Gap Overlook (which also intersects the Appalachian Trail) and the Chimneys Picnic Area.
Roaring Fork Motor Nature Trail – A six-mile one-way loop trail that starts just outside of downtown Gatlinburg, Tennessee, this gem of a road follows a "roaring" creek through historic farms and forests. Pack a lunch and spend the day checking out the history and waterfalls all along the way.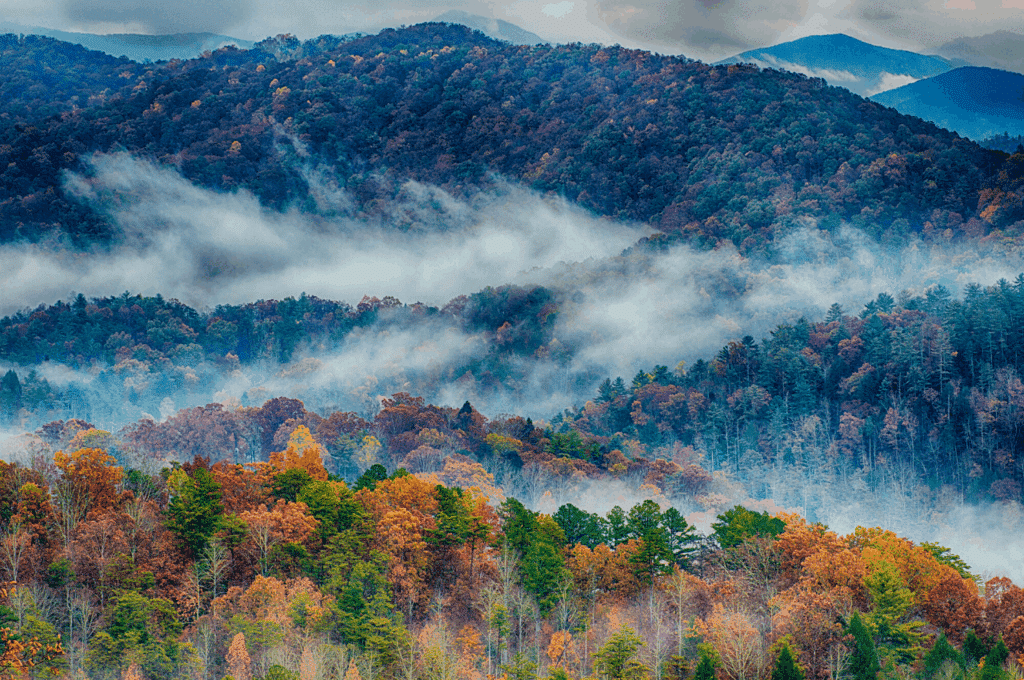 Cades Cove Loop Road – Known for its lush green meadows set against a backdrop of jagged mountains, Cades Cove was home to early settlers in the area, right up until the park was established in 1934. Drive the loop road to see log homes, churches, and other structures that were essential to settler life. Cades Cove is also home to large herds of white-tailed deer and many black bears. Peak wildlife viewing happens around sunset or sunrise.
Cataloochee Valley – Similar to Cades Coves, the Cataloochee Valley boasts stunning scenery and historic structures that tell the story of the people who first called GSMNP home. However, the east side of the park is the best place to see elk. Re-introduced in 2001, over 200 elk graze the fields and meadows of Cataloochee Valley. Arrive in the early morning or evening to see the most elk, deer, turkey, and other wildlife.
Foothills Parkway – Decades in the making, the newly opened 16 mile section of the Foothills Parkway connects Walland and Wears Valley, Tennessee. The new section includes a 1.6 mile "Missing Link" consisting of a series of 9 bridges that snake around the mountain tops. The Foothills Parkway offers breathtaking panoramic views of the surrounding mountains and valleys.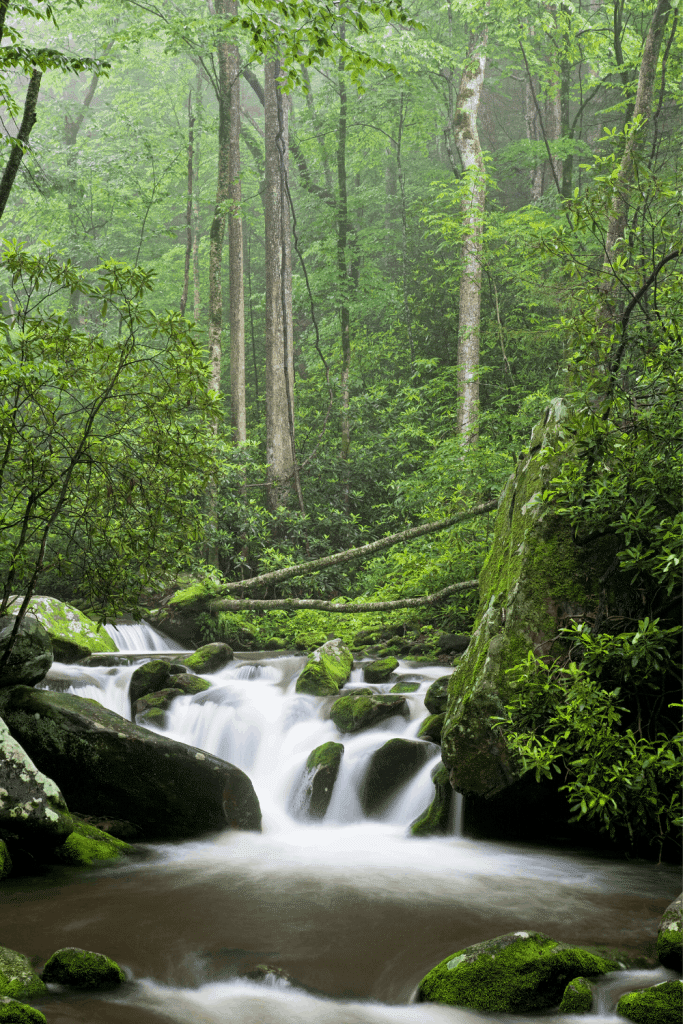 Go On a Hike
With over 850 miles of tended trails, Great Smoky Mountains National Park is a true hiker's paradise! From short flat walks to strenuous backcountry hikes, GSMNP has trails for hikers of any level.
Whether the destination is a mountain peak, highland meadow (also known as a bald), a historic site, grove of ancient trees, or a waterfall – the scenery will not disappoint. A few of our favorite family-friendly trails are:
Laurel Falls Trail
Grotto Falls Trail
Kephart Prong Trail
Porters Creek Trail
Gatlinburg Trail
Living in the eastern part of the U.S., giant old growth forests are hard to come by. One of our favorite criteria for hikes is finding those that go through old growth timber. We have found that finding these stands of ancient trees can be as simple as a Google search or asking a Park Ranger.
Finding and taking a photo with a 200 year old tree adds another layer of fun to the hike and for the kids, feels like a sort of scavenger hunt.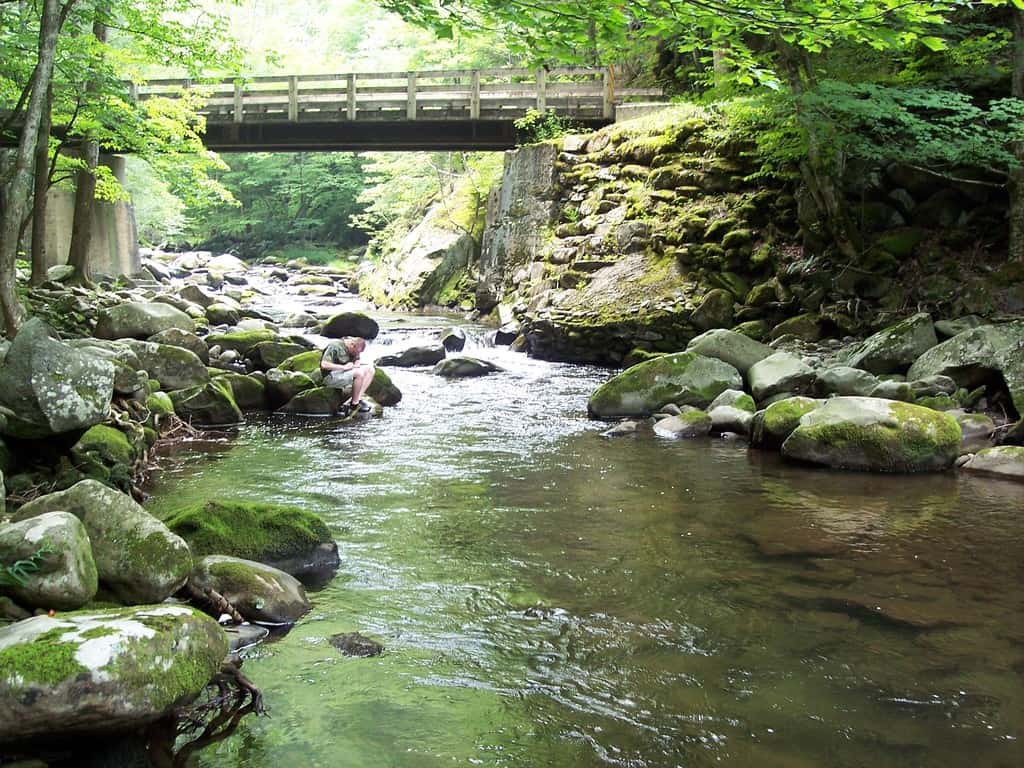 Check out the Appalachian Trail
For seasoned hikers, hiking a portion of the historic Appalachian Trail could be a dream come true. The Appalachian Trail runs for over 70 miles through Great Smoky Mountains National Park.
Hikers backpacking on the trail overnight in designated campgrounds or one of 12 backcountry shelters. If you want to hike the full Smoky Mountain section, most people are able to complete it in about 7 days. For a shorter hike, you could hike sections between accessible landmarks, such as Newfound Gap to Clingman's Dome.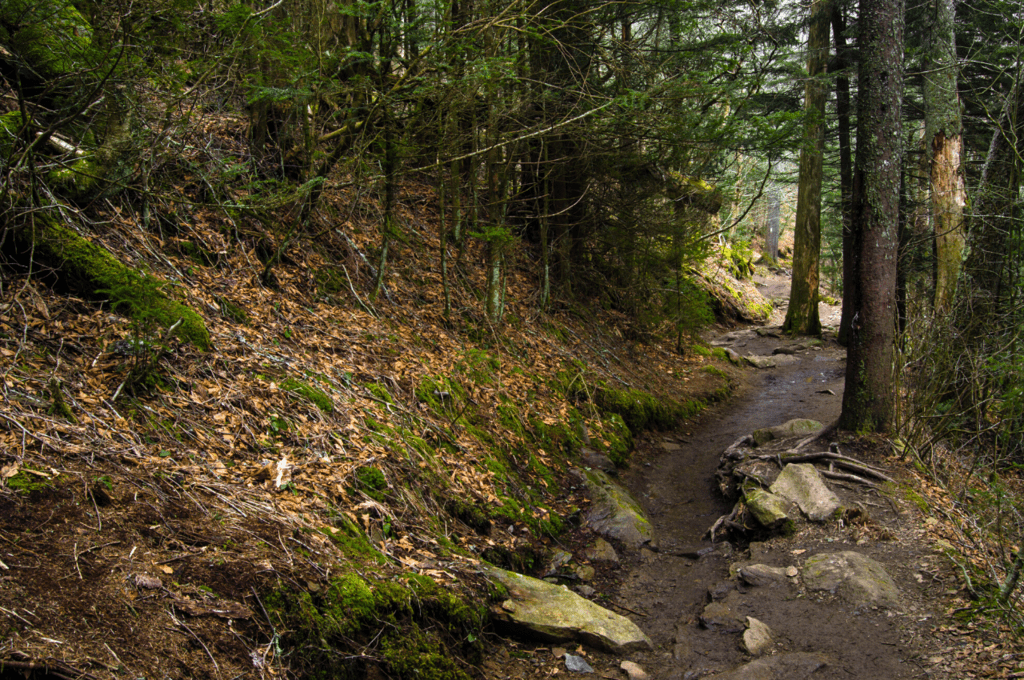 Go Fishing
Mountain rivers and streams are the lifeblood of Great Smoky Mountains National Park, all 2900 miles of them! These waterways are one of the few remaining wild trout habitats in the Eastern United States.
Fishing is permitted year-round on the stream and creeks inside the park, as long as you purchase a Tennessee or North Carolina fishing license. Grab your fly rod and try your hand at catching rainbow trout, brook trout, brown trout, smallmouth bass and rock bass.
A few of our favorite fishing spots are:
Middle prong of the Little River, above the Tremont Institute
The Little River in Elkmont
Twentymile Creek, located above the Twentymile Ranger Station
What to Do Outside The Park
The mountain towns around the park have been playing host to visitors for generations and have grown as the popularity of the park has increased. Activities range from the unique to the gaudy, however, there are some that have stood the test of time and illustrate the heart and ingenuity of the people who call these mountains home.
Gatlinburg Arts and Crafts Community
The Gatlinburg Arts and Crafts Community is home to over 100 artists and craftsmen who are working to not only hone their skills but also to keep alive the rich traditions and arts of the mountains.
Located just outside Gatlinburg on an 8-mile loop, you will find carvers, watercolor artists, weavers, soap makers, potters, silversmiths and more. You can shop their wares at each distinctive shop, as well as talk to each artist about their skills and the history of their craft.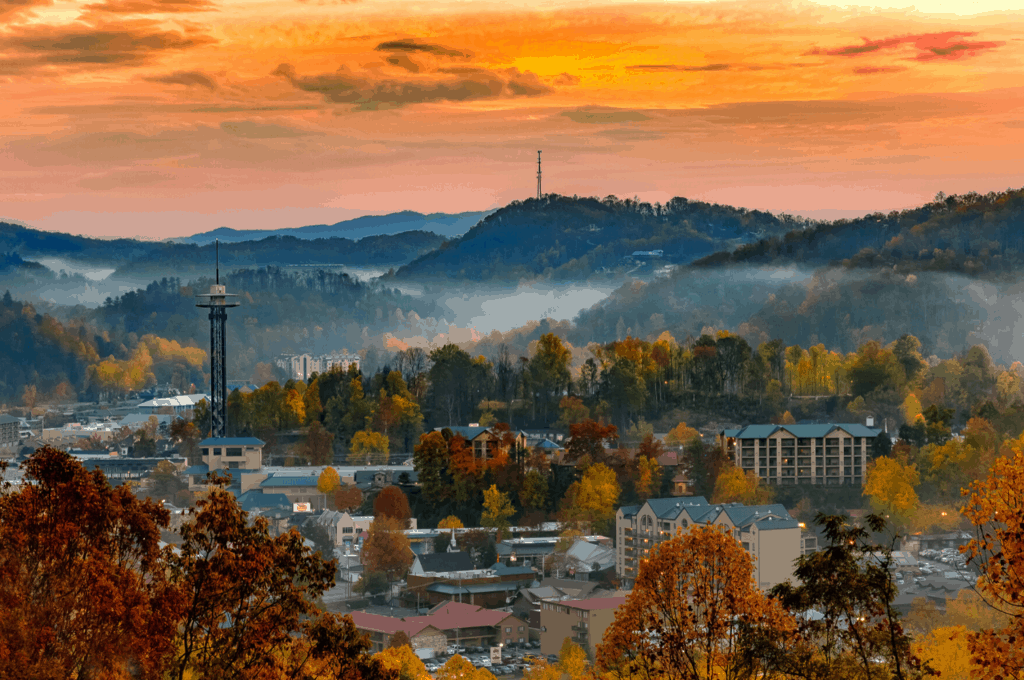 Moonshine Tasting in Gatlinburg
While many cities boast a bustling craft beer scene, the towns of the Smokies have a "shine tasting" scene. While there are several spots that offer craft moonshine, The Ole Smoky Moonshine Distillery offers a whole moonshine experience.
You can see the whole moonshine making process from start to finish, ask questions about their signature flavors, and even learn about the history and lore of moonshining in East Tennessee. To complete your experience, you can enjoy $5 samplings of their flavors, including the most popular, Apple Pie.
River Tubing in Townsend
If you have ever driven through the tiny hamlet of Townsend, Tennessee, you have probably seen them – the tubers! The rivers in the area are shallow and fast enough to make them excellent for inner tubing.
Don't have a tube? No problem! There are several outfitters in town that offer tube rentals as well as shuttle services to pick you up once you get to the end of your run down the river. Bring your swimsuit and water shoes and get ready for a ride that is somewhere between a "lazy river" and a white water rafting experience.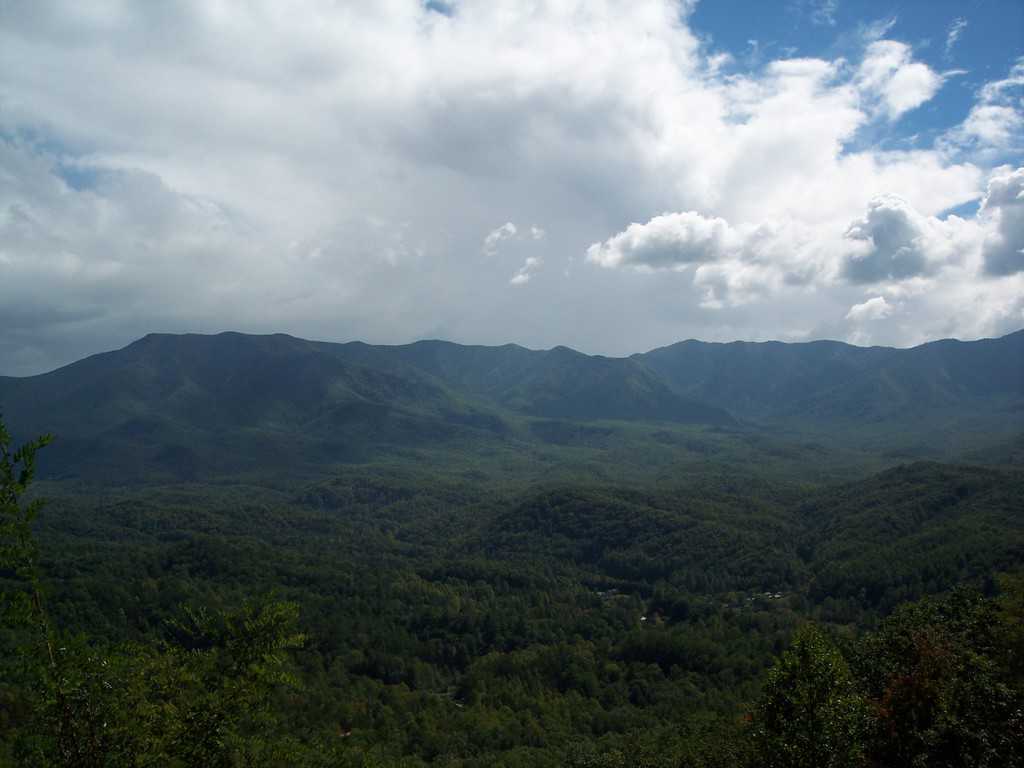 Where to Eat
Visit the Old Mill in Pigeon Forge
Listed on the National Register of Historic Places, The Old Mill has been a landmark in Pigeon Forge since 1830. Set on the banks of the Little Pigeon River, the Old Mill is still in operation today, grinding corn for cornbread and fritters sold at the restaurant just a few feet away.
Bring a hearty appetite for any meal at the Old Mill! They serve generous portions of Southern favorites like fried chicken, meatloaf and chicken and dumplings. Stop by the General Store next door for fresh ground cornmeal, jams, jellies, and other products you won't find anywhere else.
Watch Taffy Being Made in Downtown Gatlinburg
On a stroll through downtown Gatlinburg, you can find all the usual gift and t-shirt shops, but there are a few places that make you stop and stare in awe. Ole Smoky Candy Kitchen is one of those kinds of places! They have been making candy for over 50 years and visitors have a front-row seat to all the action.
Candy is made by talented confectioners on ancient machinery that you can watch through the large windows that face the sidewalk. They are one of the few shops that make all their treats in house, including their world-famous Gatlinburg Taffy.
Eat Like a Local at the Local Goat in Pigeon Forge
Wherever we travel, we love trying restaurants that are local and can't be found anywhere else. The Local Goat has become one of our absolute favorites, since opening a few years ago. They specialize in made-from-scratch dishes (they even make their own ketchup) that feature locally sourced ingredients.
They also serve a great selection of local craft beers, wines, whiskeys. Local artwork decorates the walls and the ambiance makes it feel like a grown-up fancy place where we can go for a date night or bring the whole family.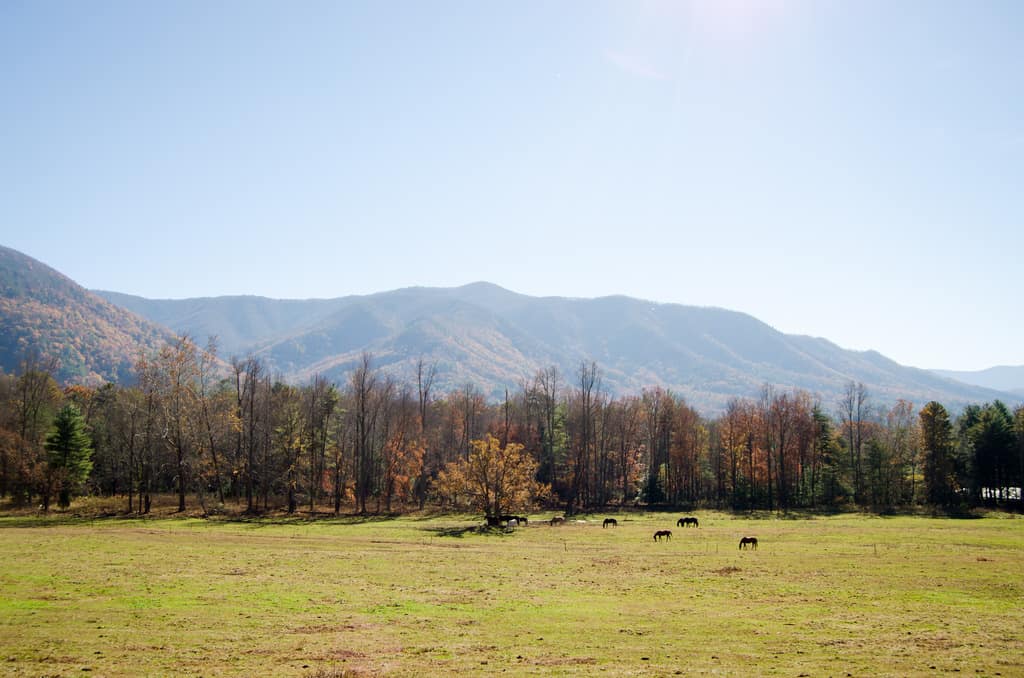 Extra Tips for GSMNP
America's most visited park can also mean America's most crowded. Fall leaf-peeping season and holidays can be notoriously crowded in the park's most popular spots. If you want to avoid crowds during these times, travel to the eastern side of the park — Cosby, Cataloochee, and Greenbrier — which generally sees fewer people.
Temperatures at higher elevations of the park can be 10-15 degrees cooler, so pack a jacket even in the summer season if you plan on going up into the mountains.
Pack a lunch and get a full tank of gas if you plan on going up into the park for the day. Unlike some parks, there are no restaurants or concessions once you get into the park for things like food and gas.
You can't see it all in one trip, and you will regret it if you try. You may have to come back again and again to fully experience all the park has to offer. My family has been visiting Great Smoky Mountains National Park every year for most of my life and there are still parts of the park I have never visited.
I hope you and your family find as much enjoyment, wonder and priceless memories in this great national park as my family has through the years. It is truly a treasure worth fully exploring.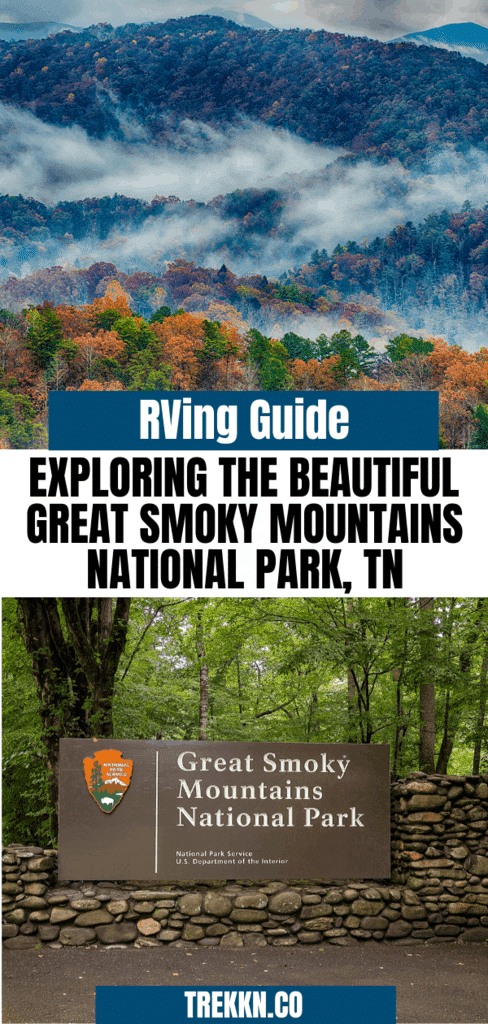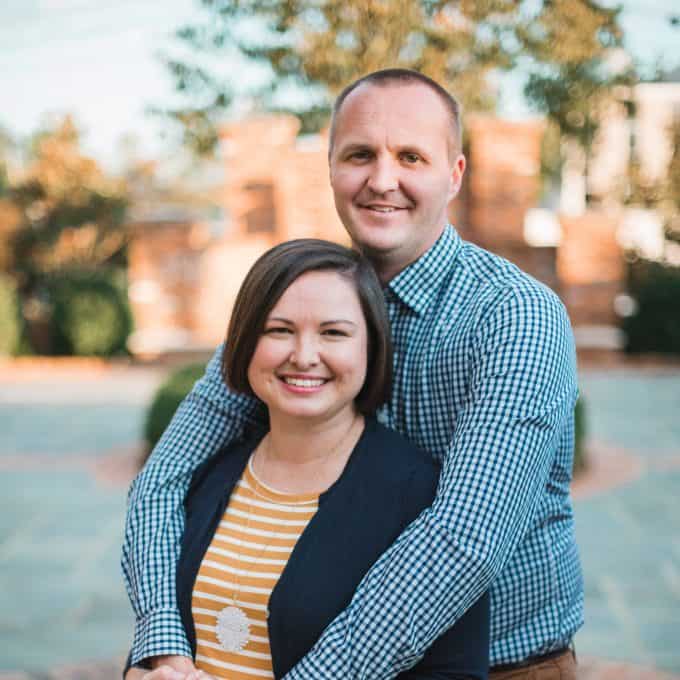 Nick and Kelsey Hensley are part-time RVers and full time adventure seekers. Nick is a Rocket Scientist by day and a Certified RV Technician by night. Kelsey works as a freelancer, photographer and digital ninja. With their two kids, the Hensleys road trip across the country every summer on their quest to see all 62 National Parks. On the weekends you can find this nerdy crew at a campground, historic site, or checking out the newest restaurant in town.