RVing in the Land of Giants: Explore Redwood National Park

There's Jake and the legendary beanstalk, BFG by Roald Dahl, and The Selfish Giant by Oscar Wilde. These beloved fairy tales conjure up mystical giants, incredible journeys, and life changing experiences. Now it's your turn to bring these fictional acts to life. Explore Redwood National Park, the land of giants!
The tallest trees on Earth, in their most extensive forest, are the stars of the show.
There is no better place to experience the ancient, majestic Redwood. These trees are exceptional and the area of Northern California near the Oregon border is like no other.
In addition to the incredible Redwood forest, these parks also offer hiking, wildlife, and the beautiful coastline! This is an incredible destination for your next RV adventure.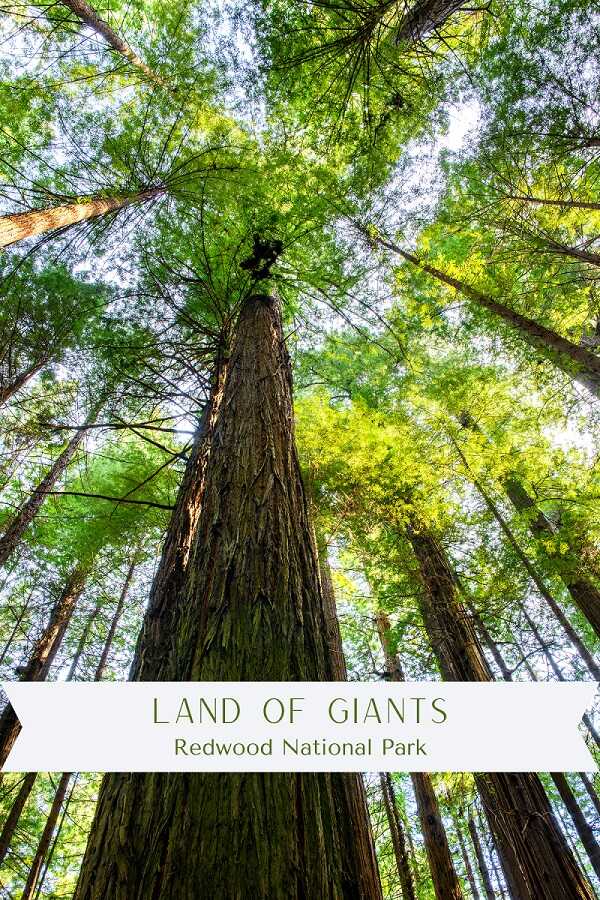 The difference between Redwood National and State Parks
Redwood National and 3 State Parks are managed cooperatively.
The Redwood National and State Parks (RNSP) are a complex of one national park and three state parks, cooperatively managing the whole ecosystem.
Redwood National Park
The National Park was not established until 1968. Redwood National Park is managed by the federal National Park Service, and the state parks are overseen by the California Department of Parks and Recreation.
Being a national park, Redwood National Park holds a higher level of protection at the federal level.
The National Park was also designated a UNESCO World Heritage Site in 1980, and is part of the California Coast Ranges International Biosphere Reserve.
State Parks
The state parks include Del Norte Coast Redwoods State Park, Jedediah Smith Redwoods State Park, and Prairie Creek Redwoods State Park, dating back to the 1920s.
While the National Park encompasses the state parks and they are jointly managed, each state park operates independently.
You will often find that one state park has regulations and management practices that differ from another state park.
Redwood National Park Fun Facts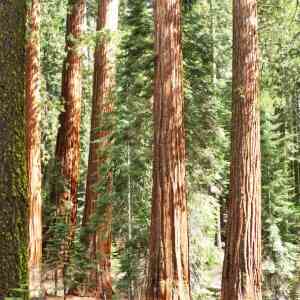 Top 7 Reasons Visit Redwood National and State Parks
As the name suggests, the top reason to explore Redwood National and State Parks is the iconic, towering redwood trees. These trees can be over 300 feet tall and can live for thousands of years.
Though we commonly refer to them all as "redwoods" there are actually three distinct redwood species: Dawn Redwood, Giant Sequoia, and Coast Redwood.
Coast Redwoods in Redwood National Park are the tallest trees in the world
All of the redwood trees in Redwood National and State Park are Coast Redwoods, the tallest trees in the world.
There are many ways to get up close and personal with these giants when you visit the parks.
Tall Trees Grove Trail will take you on a scenic 3.4 mile hike through some of the tallest trees in the park.
A scenic drive through the Avenue of Giants will offer a similar experience, from the car, at Humboldt Redwoods State Park.
2. RV CAMPING AT REDWOODS
The Redwood parks offer several campgrounds that can accommodate RVs.
Jedediah Smith Campground has 89 sites, with some that can accept motorhomes up to 25 feet, and trailers up to 21 feet. There are no hookups at Jedediah Smith Campground.
Mill Creek Campground in Del Norte Coast Redwoods State Park offers 145 campsites for motorhomes up to 28 feet, and trailers up to 24 feet. Note: this campground is only open from May through September.
Elk Prairie Campground in Prairie Creek Redwoods State Park offers 76 sites for motorhomes up to 27 feet and trailers up to 24 feet. This campground is open year-round and is known for the Roosevelt Elk that can be seen throughout the park.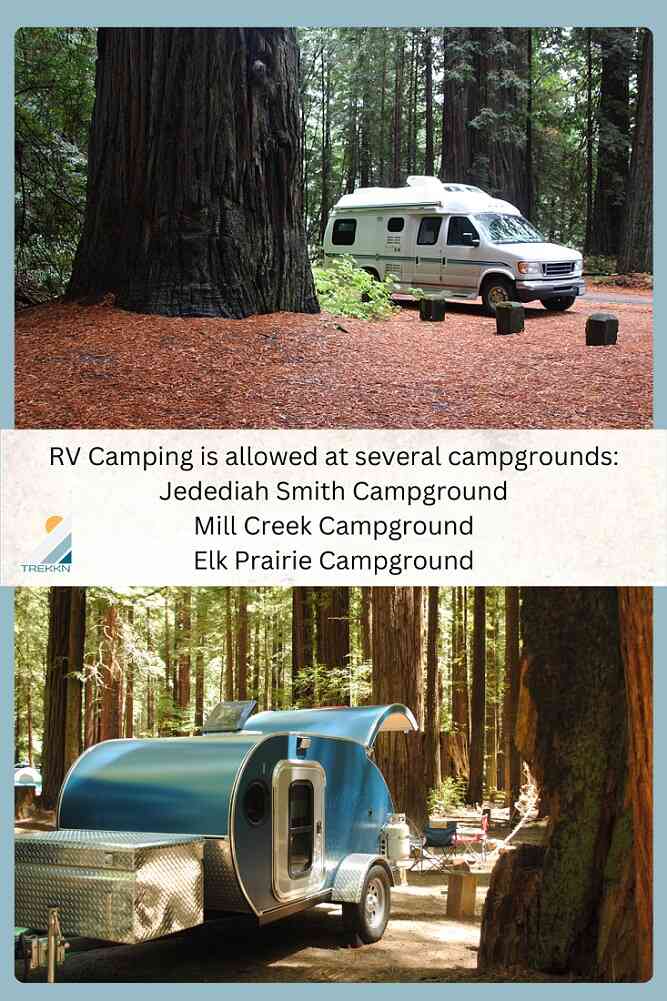 Reservations for RV Parks in Redwoods
Each of these campgrounds accept advanced reservations. Make your reservations through Reserve California, the site managed by the State of California.
Alternative RV Parking Near Redwoods
If your RV is longer than 28 feet (like ours) or if you prefer to be closer to amenities, your best bet will be a stay at the Elk Valley Casino in Crescent City.
This is a convenient option, located nearby to the town of Crescent City and the park headquarters. The casino offers eight pull-through spots with a max stay of two nights.
There are no hookups, but it's free! The casino is located at 2021 Elk Ranch Road.
3. PLAN MORNING HIKES FOR BEST WAY TO EXPLORE REDWOOD NATIONAL PARK
Top hikes include Lady Bird Johnson Grove Trail and the Tall Trees Grove Trail mentioned above.
Lady Bird Johnson is a short, easy loop through a grove of redwoods named after the former First Lady who played a major role in conservation of the redwood forests.
Tall Trees requires a free permit that you can pick up at the visitor center, and takes you to some of the tallest redwoods in the world.
If waterfalls are what you seek, you won't want to miss Clintonia Falls. An interesting way to see the falls is via a loop hike that connects the James Irvine Trail to the Miner's Ridge Trail.
And last but not least, the Coastal Trail from Gold Bluffs Beach to Fern Canyon offers both redwoods and the beautiful California coastline.
The coastal scenery is quite a treat so close to the forest.

The parks are home to a huge resident population of Roosevelt Elk. Thus, elk sightings are common for most visitors to the Redwood parks.
Keep your distance from the elk, especially during mating season in the fall and when calves are being born in May and June.
There are also many bird species who call the parks home, from bald eagles and osprey to the marbled murrelet.
The gray whale migration occurs twice a year when the whales move between their feeding and breeding grounds.
In the winter, these whales breed and give birth in the warm waters of Baja California. In the summer, they head north to the cold and plentiful waters of Alaska.
So your best chances of seeing the migration passing by the Redwoods coastline, is in March and April or October and November.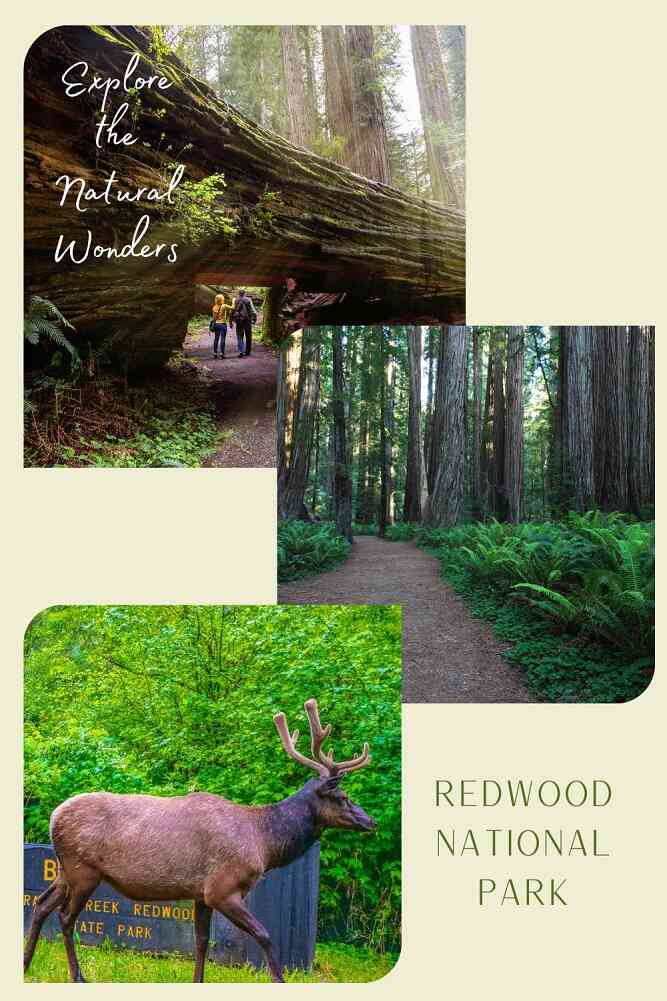 It's quite unique to have this dense forest right alongside miles of breathtaking coastline. Crescent Beach Overlook is a top spot to watch waves crashing against rocky cliffs.
The Coastal Drive offers spectacular views, and sometimes a sighting of the gray whale migration mentioned above. Don't forget to pack your binoculars!
If you have time for a picnic, Golf Bluffs Beach in Prairie Creek Redwoods State Park is an excellent spot.
You can access the beach by car or by hiking the Coastal Trail. Be sure to plan your trip when you have time to stay for the sunset.

Explore Redwood National Park for the Wildlife, Coastline, and Trees
6. ENJOY THE BIKING TRAILS
Bicycles are permitted on all public roadways in the park. Plus, there are six permitted biking trails through the parks, totaling 50 miles.
There are bicycle rentals available through the park services, and you can even take a guided tour on bikes.
Unlike many other National Parks, e-bikes are allowed on hiking and biking trails within the National Park boundary.
Elk Meadow Day Use Area connects many different bike trails and offers plenty of parking, restrooms, and picnic tables.
Be sure to pick up a Biking the Parks brochure (or download it here) from any of the visitor centers.
Be sure to watch the boundaries because while electric are allowed on bike trails within Redwood National Park, e-bikes are not allowed in California State Parks.
7. PLAN A KAYAKING ADVENTURE
Many visitors initially want to explore Redwood National Park for the iconic trees. Then they come back for the Smith River. This river is the longest free-flowing river system in California.
The best way to experience it is with a ranger-led kayak tour through the park.
Your ranger will teach you about the river's geology and how it impacts the growth of the redwoods. Tours begin at noon daily and typically last about three hours.
Water levels may impact tour operation. Tours may be suspended if the conditions are not safe. Always check the NPS website before you visit and arrange alternative outdoor adventure activities, if needed.
If you're lucky enough to have tours running during your stay, experiencing the park from the pristine waters of the Smith River is second to none.
Special Considerations for RVs at Redwood Parks
There are some special considerations you should take to ensure a successful RV visit to the Redwoods.
Maximum RV length at campgrounds is 28 feet
RV Size Restrictions Within Parks
As mentioned in the section about RV camping, there are size restrictions at each of the campgrounds inside the national park and the state parks.
When inside the park boundaries, the maximum RV length is 28 feet. So if your RV is longer than 28 feet, you will need to stay outside the park and drive in each day.
Redwood is a Driving Park
Keep in mind this is a driving park. There is no shuttle service provided, and the distance between the many sightseeing areas is vast.
Roads within the parks are narrow, bumpy, and winding. You will be navigating tight turns while keeping a watch for wildlife and hikers.
Motorhomes, RVs and Trailers are Ill-Advised or Prohibited on Roadways
The park Visitor Guide states that "motorhomes, recreational vehicles (RVs), and trailers are ill-advised or prohibited" on roadways (other than major highways and the Newton B. Drury Scenic Parkway.
As such, it's not the best experience to come to the Redwoods with only a drivable RV or fifth wheel.
You may be able to navigate the roadways if you have a small Class B campervan.
But with any other drivable RV, you will want to tow a smaller vehicle that you can use to get around the parks.
With a truck, sedan, Jeep or similar size vehicle, you will have an optimal experience.
You will really get to see all that the Redwood Parks have to offer, including the many scenic drives.

Are You Ready to Explore Redwood National and State Parks?
Redwood National and State Parks are truly a unique and magical place on the Pacific coastline.
Hopefully this article has provided you with some helpful information about RVing and visiting the Land of Giants.
We hope you feel inspired to see visit this beautiful place! You will see amazing wildlife and majestic landscapes.
It's definitely time to explore Redwood National Park!
We encourage you to come prepared, leave no trace, and please never hang a hammock on these ancient trees.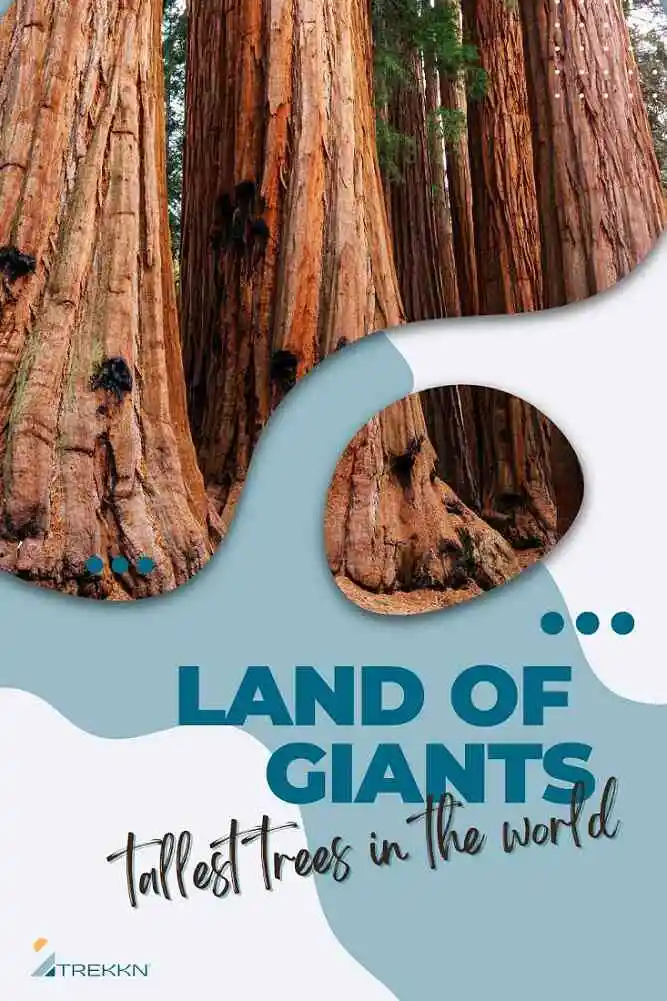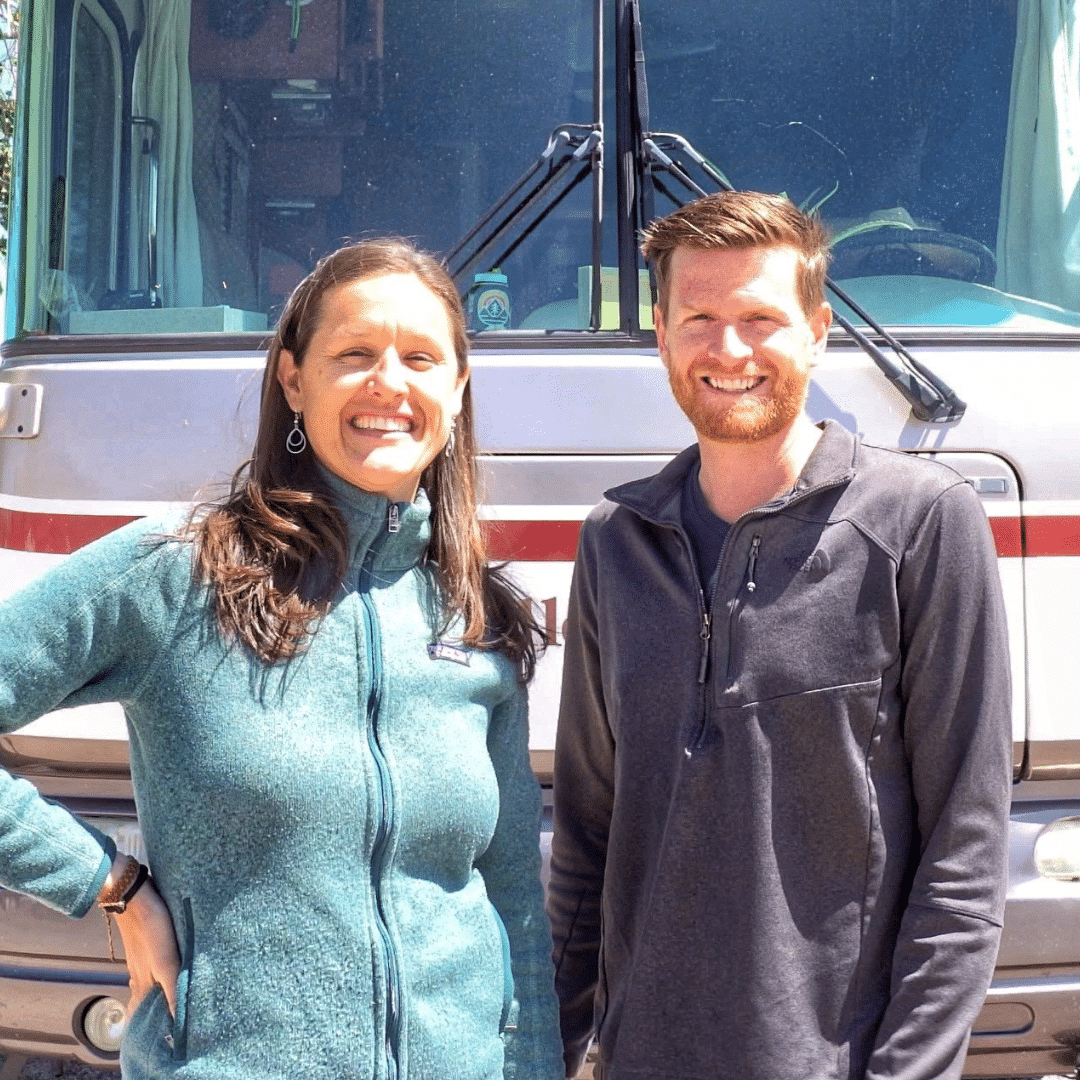 Kristen Bates lives & works from her RV, primarily boondocking off-grid. She owns and operates a women-led travel company, Legit Trips. Kristen loves to explore new places and inspire others to do the same. If she's not typing away on her laptop, she's off on an adventure- hiking, biking, or SUP boarding. You can follow her RV adventures @PerpetualMoves and learn more about her travel company at LegitTrips.com.