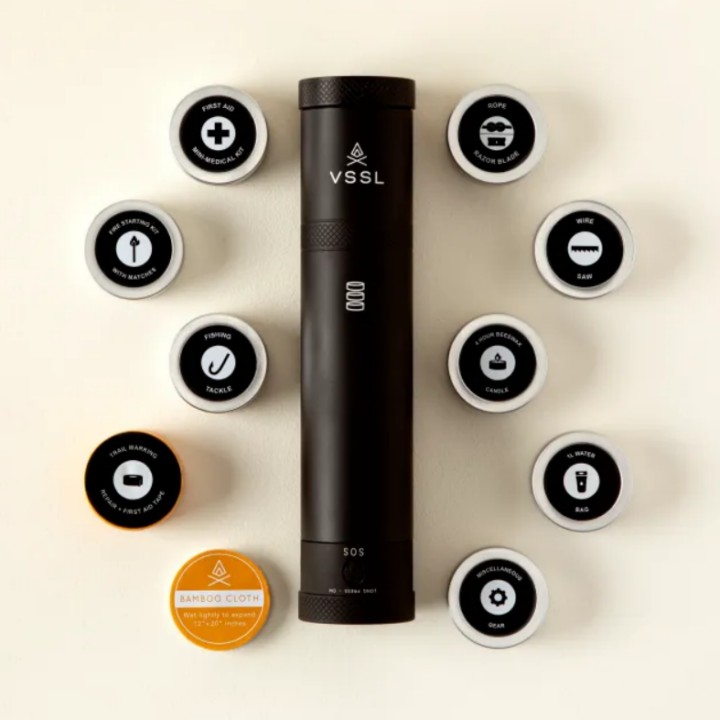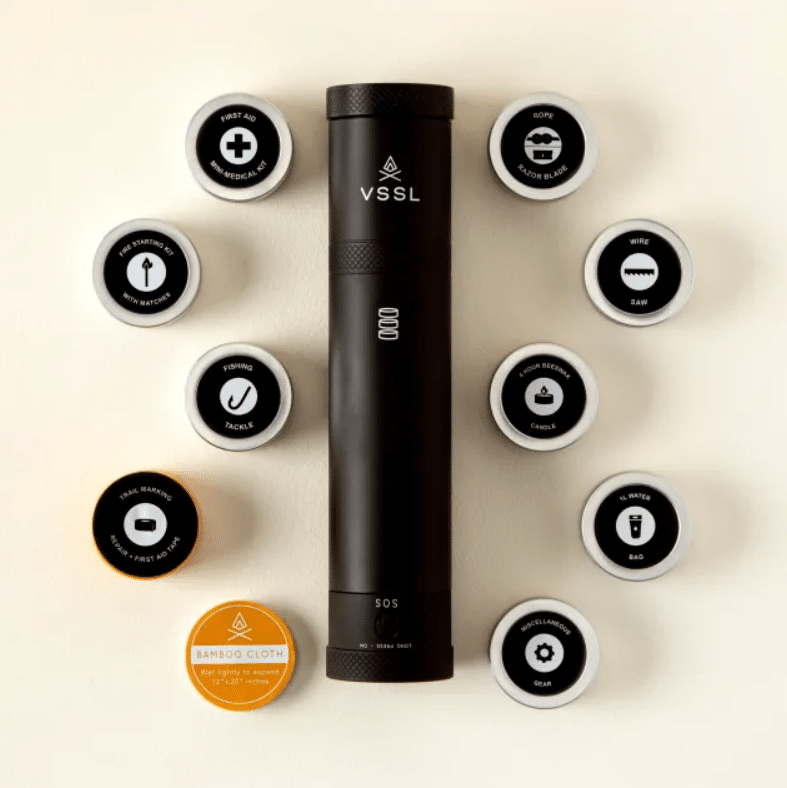 It's that time of year when you may be looking for unique outdoor gift ideas for the woman in your life who loves spending time outdoors.
Well, you're in luck, because we've rounded up the best gifts for outdoorsy women.
From warm jackets to comfy socks, and everything in between. From the practical to the unexpected, we've scoured the internet and polled our friends, to come up with this comprehensive list.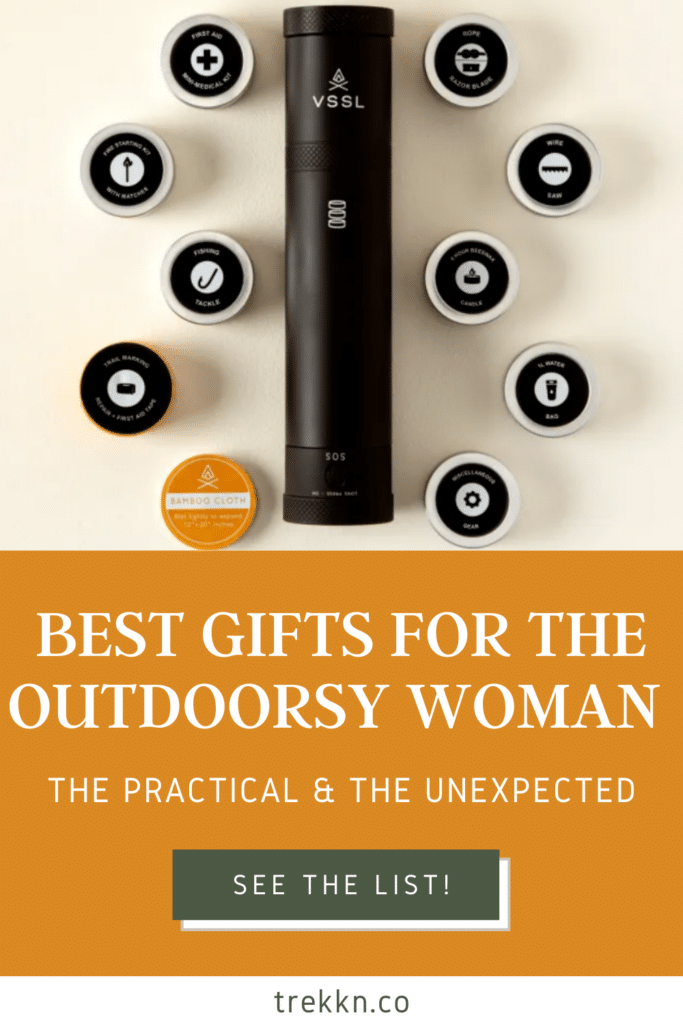 What to get a girl who loves nature?
Does your nature girl move mountains or swim in the sea? An easy and obvious gift choice is anything they need for ordinary life, with their favorite part of nature emblazoned on it.
A coffee mug with mountains, a phone case with sea creatures, you get the idea.
But we're going to dive deeper into the gifts they can actually use to enjoy nature more.
The Best Outdoor Gifts for Women
The best gift for an outdoor woman is one that makes her time in nature even better.
In this top category of gifts for women, let's focus on coats, tops, books, and gear. (No one likes to buy pants, even for themselves. So save yourself the trouble and steer clear of pants as a gift.)
PUFFY COAT
Every outdoorsy girl needs a puffy coat. The Patagonia women's nano puff jacket is my personal favorite coat of all time. You can wear it on its own and it's pretty warm. Or you can wear it under an outer jacket for extra warmth.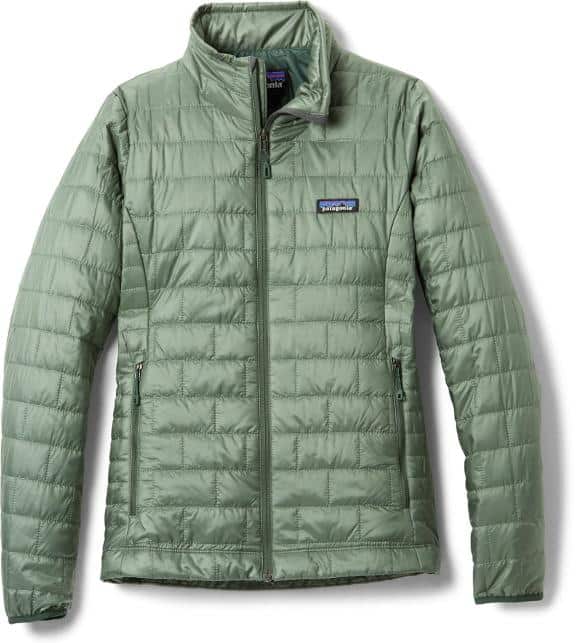 It's versatile, cute, and comfortable. Plus it's windproof and water-resistant, fair trade certified, and uses recycled materials.
What more could a girl ask for? Maybe a slightly cheaper price tag. This is a nice gift for someone you really love at $229.
TOPS FOR THE OUTDOORSY GIRL
Any long-sleeve capeline top will serve your outdoorsy girl with great function and moisture-wicking and will be ready for any adventure. Plus, they make great sun shirts to avoid sunburn on a long day outdoors.
I especially like Patagonia's Cool Daily Graphic Hoody.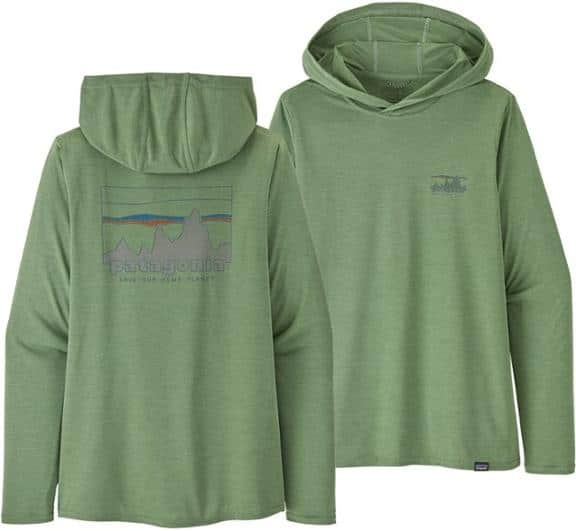 GIFT A GREAT OUTDOORSY BOOK
For a book to inspire her adventures, try She Explores by Chronicle Books. This book includes practical tips for planning trips, and even a road trip kitchen checklist.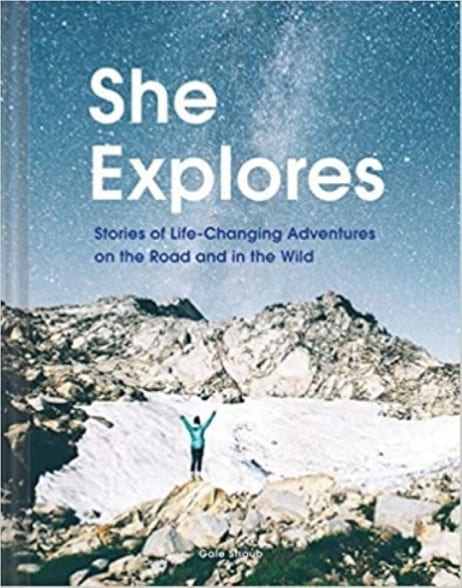 For something more practical, a local guide to their favorite sport is a sure thing. Falcon Guides offers great resources for hiking, climbing, and paddling all across the US.
Pair it with a National Geographic Trails Illustrated map for bonus points. These maps are "trail-tough" to take with you on any adventure. (They also make for great and inexpensive wall art if nothing else!)
SOME OUTDOORSY GEAR GIFTS FOR HER
Gear is a good gift because it's often one-size-fits-all. It's hard to go wrong with something like a double-wall vacuum insulation thermos.
On long adventures you want your hot to stay hot or your cold to stay cold as long as possible. One of these Yeti tumblers will make that possible.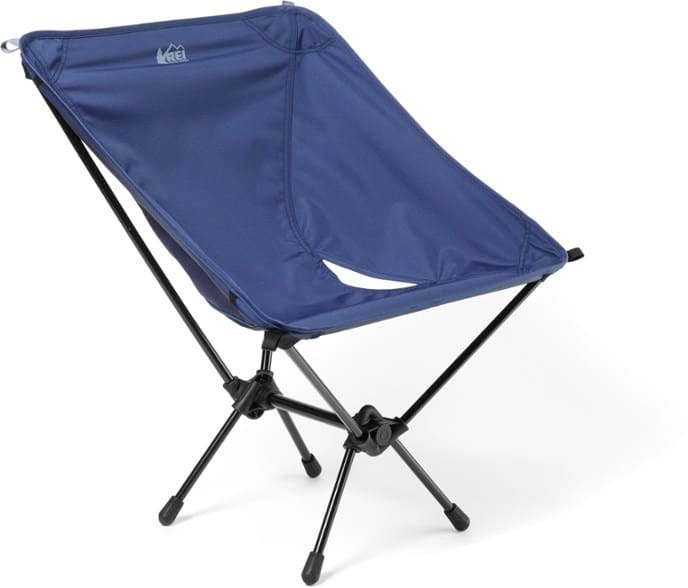 Another sure bet is a folding camp chair. I love this REI Co-op Flexlite Camp Chair because it packs down small but doesn't sacrifice on comfort for long nights around the campfire.

My mom would buy me something like the adventure essentials survival kit because she thinks something terrible is going to happen every time I leave the house.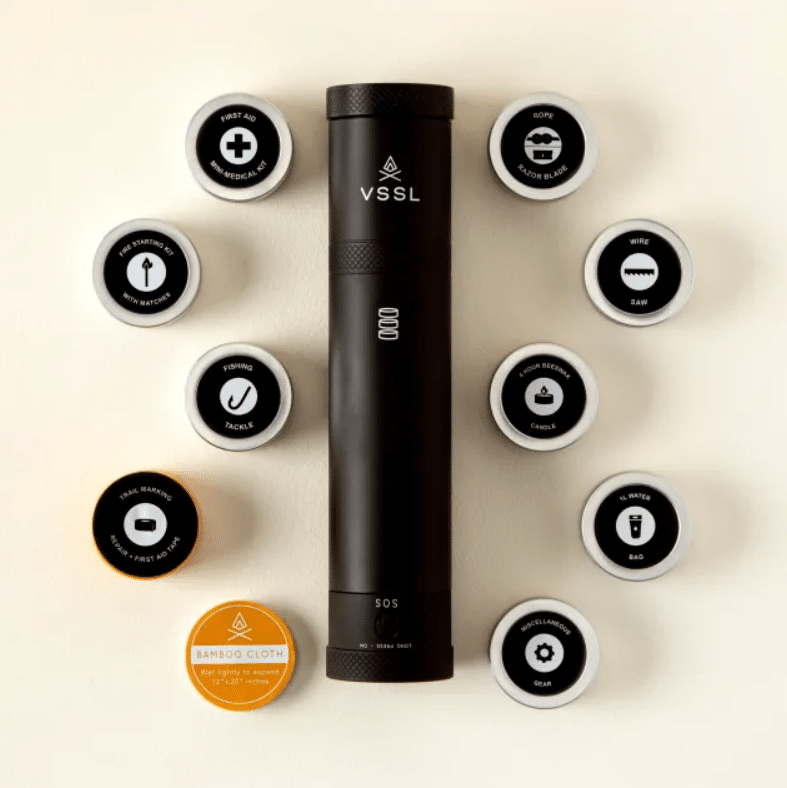 But really, it's a great gift for anyone who spends time in the wilderness. It contains all of the essential safety supplies you need, inside a military-grade aluminum LED flashlight. Now that's handy!
The Practical Gifts for Outdoorsy Women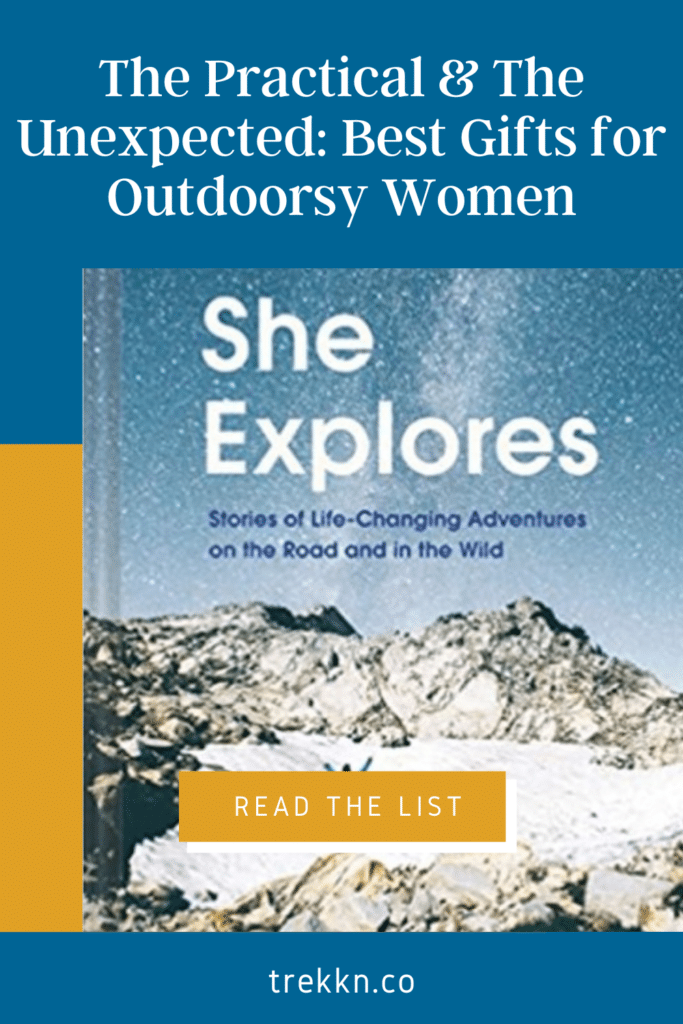 If you're looking for something practical that outdoorsy women will wear until it dies, socks and base layers are it.
Anything merino wool base is best, and Smartwool is my favorite brand. They're pricey, but they last forever. Any of these wool base layers would make a great gift.
Wool socks are great for lots of outdoor activities, but especially for hiking. My favorite wool hiking socks are Darn Tough socks, which also last forever (noticing a theme here?). Shop their women's hiking socks here.
And just for fun, while we're talking about socks, I love the novelty outdoorsy socks by Lavley. You can get "I'd Rather Be" Camping, Hiking, In the Mountains, At the Beach, and more. Shop their novelty socks here.
Subscription Boxes for Adventurous Women
What do you get an outdoorsy girl for her birthday? How about a gift that keeps on giving?
Subscription boxes will remind your friend or girlfriend that you're thinking about them every month of the year!
Lucky for us, there are many boxes that are specially crafted with outdoor lovers, women, and moms in mind.
NOMADIK
Cost: $34.99/mo
Nomadik is probably the most well-known subscription box for outdoor lovers. They guarantee a $50+ total retail value in each box and 3-5 premium gear items.
I love that it's at least $50 worth of value for only $34.99. This gives your even more bang for your buck.
Nomadik offers monthly or quarterly boxes, which is a nice feature. And the themes for each box change with the seasons, based on your interests. This one statement on their website sums it up well: "The latest gear from premium brands to support your adventures. Each box theme has an adventure activity for trip inspiration!"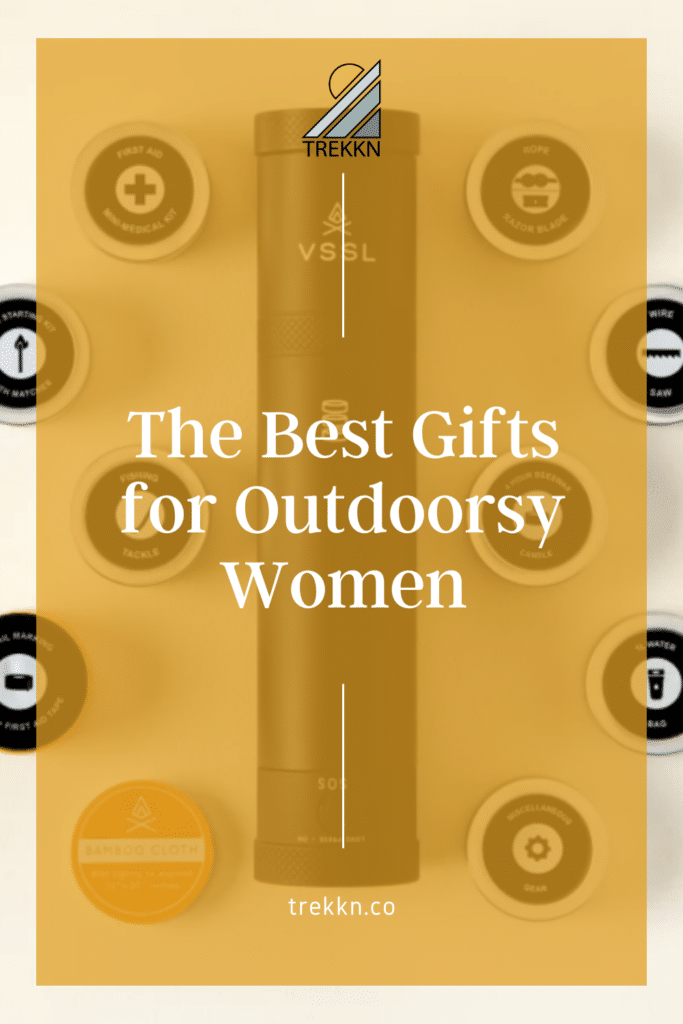 WILD WOMAN
Cost: $37.50/mo
Wild Woman is a women-specific outdoors subscription box. Every month you receive 4-7 items worth over $50 in product value. Their products come in four categories: gear, body, fuel, and inspiration.
They post every single one of their past boxes on their Instagram highlights if you want to get a sense of what you might be gifting.
What they say about their boxes: "the Wild Woman Box is curated to make the outdoors feel more accessible and inclusive with items that can be put to use right away or thrown in your pack for your next big adventure day!"
Their only option is a monthly subscription, but you can pre-buy for 3 months or 6 months and can cancel at any time with their month-to-month option.

THE ADVENTURE BOX
Cost: $49.99 (sometimes on sale for $29.99)
What do you get an adventurous girlfriend as a gift? She'll surely love a whole bunch of curated dates! The adventure box is designed for couples, as it delivers "an entire date in a box" every month. Keeping the romance alive with unique dates, you can't go wrong with this gift for your girlfriend.
THE ECO CENTRIC MOM
Cost: $44.99/mo
Last but not least, if you're looking for gift ideas for an outdoorsy mom or mom-to-be, we've got you. The Eco Centric Mom subscription box celebrates what may be a woman's biggest adventure: having a baby.
I love that they have rigorous product standards, are a plastic-free company, and are truly "ecocentric". This is a company the outdoor woman can stand behind for doing her part to respect mother earth.
A few random gifts for the outdoorsy woman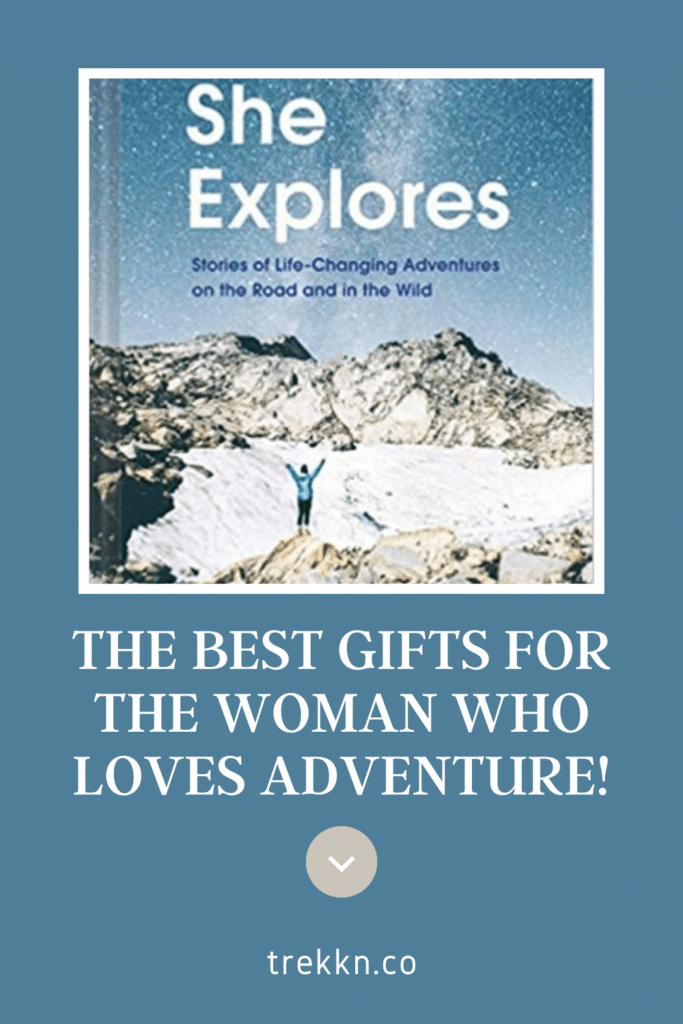 Finally, here is my grab bag of random gifts for outdoor lovers. As a bonus, these are all small in size, so if you need to mail your gift, or are looking for stocking stuffers, this is your section.
Sometimes simple is best, and these little gifts for outdoor women are sure to please.
Parks Pass: a national parks pass is only $80 and provides an entire year of access to America's national parks. Plus, it fits inside a card to make your gifting easy.
Donation: Similarly, you could make a donation to the National Park Foundation in honor of your gift recipient.
Hand Warmer: Another great pocket-sized gift is a rechargeable hand warmer like this one from OCOOPA. It's environmentally friendly because it's rechargeable, and it would be a perfect choice for anyone who lives in a cold climate or loves snow sports.
Jewelry: You can't go wrong with jewelry for the outdoorswoman unless you think too traditionally. Go off the beaten path a bit to find something unique to her interests, that she'll love…like this search for Woman Hiking Jewelry on Etsy. There are some amazing, special pieces for very fair prices!
What should I get my outdoorsy friend for Christmas?
I hope by now I've given you plenty of gifting inspiration not only for this Christmas but for many holidays and birthdays ahead with these best gifts for outdoorsy women.
But if you're looking to bring the outdoors into your Christmas celebrations, here are a few final gift suggestions.
Christmas ornaments: these custom ornaments come in every adventure sport imaginable, plus you can put your loved one's name on it.
Bottlebrush tree decorations: these popular decor items will make her holiday table or mantle feel extra woodsy.
Solar-powered snowflake lanterns: these lanterns are eco-conscious because they're solar-powered, plus they will bring celebrate nature (snow!) even if she won't be having a white Christmas.
That will wrap up this gift-giving guide for the outdoorsy women in your life. She's a pretty lucky lady given that you've already done this much research to try and find the right gift.
I hope these ideas make you the hero of your next celebration. May it be merry and bright!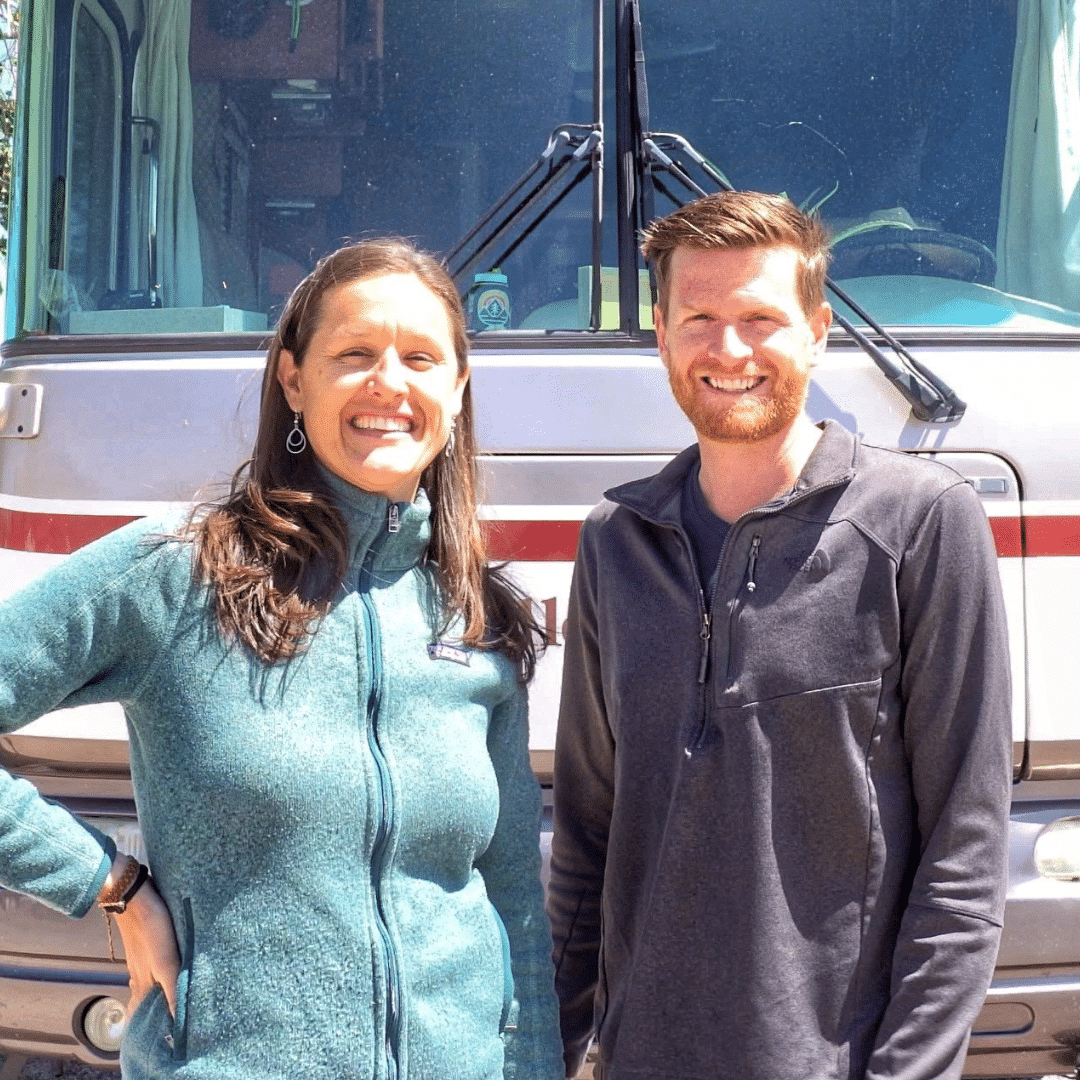 Kristen Sargent lives & works from her RV, primarily boondocking off-grid. She owns and operates a women-led travel company, Legit Trips. Kristen loves to explore new places and inspire others to do the same. If she's not typing away on her laptop, she's off on an adventure- hiking, biking, or SUP boarding. You can follow her RV adventures @PerpetualMoves and learn more about her travel company at LegitTrips.com.