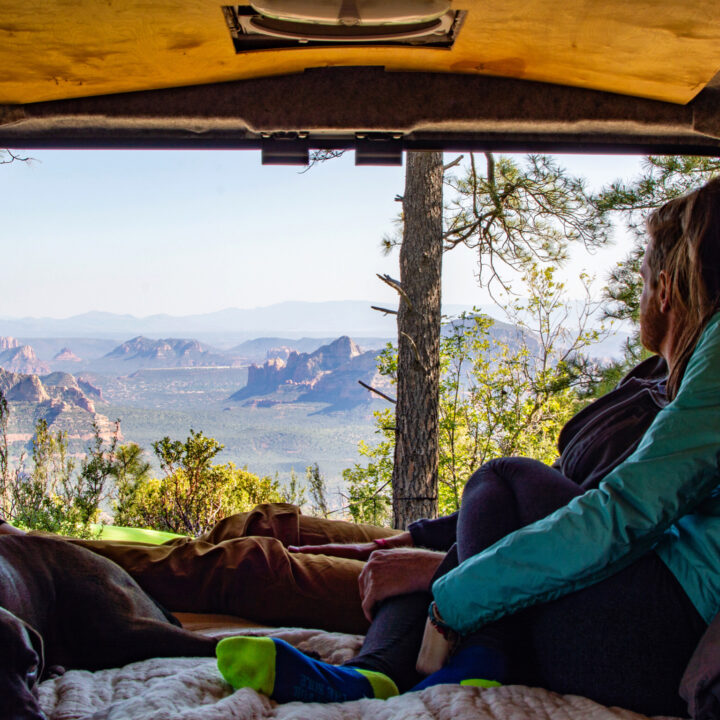 Maybe you're thinking about van life as an option for you one day.
Or maybe you're already elbow-deep in your own campervan conversion.
Wherever you are today, we're here to talk all about the best van life books. There are many books about van life on the market today that can help anyone navigate this alternative, but increasingly popular, lifestyle.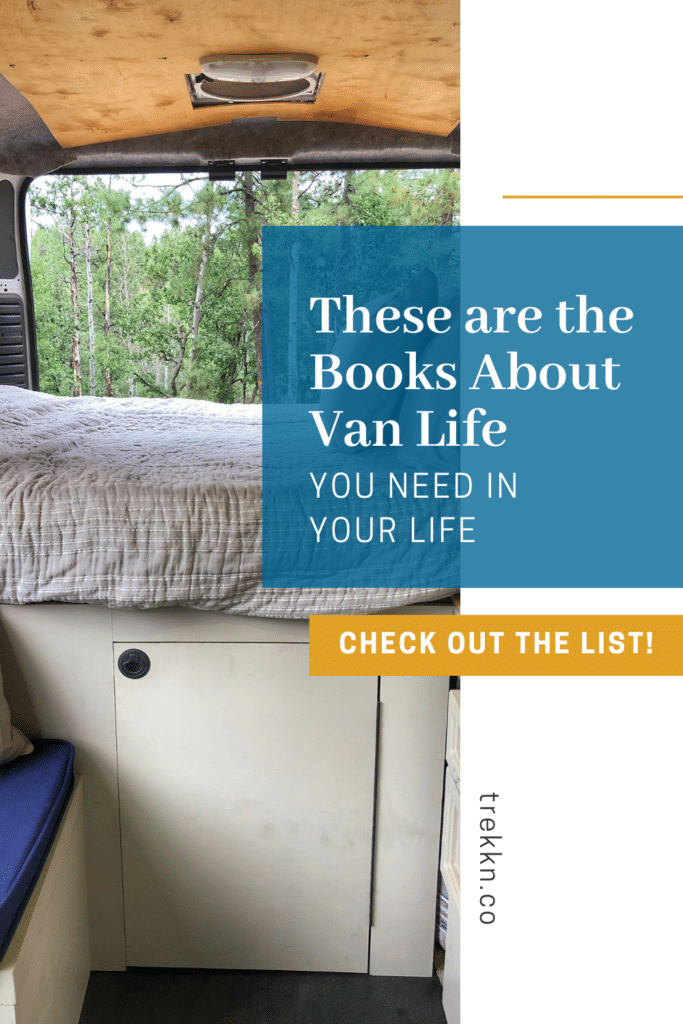 Below, I've rounded up the best books about living in a van, in a few different categories, to help guide you through the various aspects of van life.
But where should you start? Let's kick this list off right now with The Campervan Bible by Martin Dorey.
If you don't buy any other van life book, buy this one. Dorey is a campervan expert who you may know from the BBC2's 'One Man and His Campervan.'
Many van lifers trust this expert and say they keep his bible in their glove box. And that's quite an endorsement for sure from a bunch of minimalists!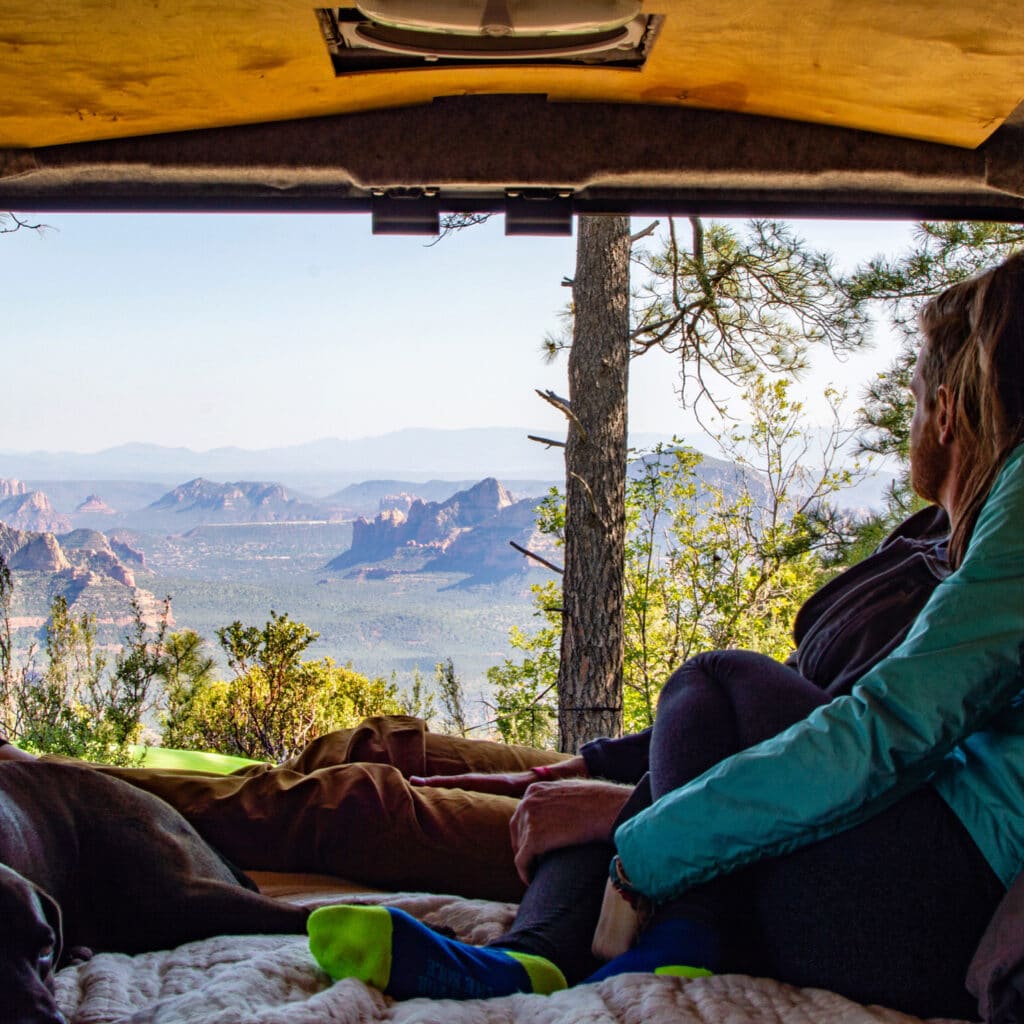 Is Van Life a Good Idea?
Perhaps you're in the daydreaming phase and are still wondering if this van life thing is even a good idea.
Questions might be swimming around in your head: Is van life difficult if I have a job? What if I'm not mechanically inclined?
There are so many questions in the early stages of planning for this life, especially if you're hoping to take the plunge and go full-time living in a van.
Luckily, van life has been around for a while now. Though it has gained recent popularity due to an increase in remote-work opportunities, people have been living in vans for a long time, and the hashtag #vanlife has been around since 2011.
And during this past decade or more, van lifers have been documenting the van conversion process and their lifestyle.
If this whole idea is new to you, start with The Complete Vanlife Book: Culture, Vehicles, People, Places by Calum Creasey and Lauren Smith. This book explores the subculture of van life.
It dives into the more philosophical questions about minimalism, freedom, and sustainability. Plus, there are inspiring personal accounts from the authors about living and traveling by van.
This should give you an idea of whether or not van culture and lifestyle are a fit for you.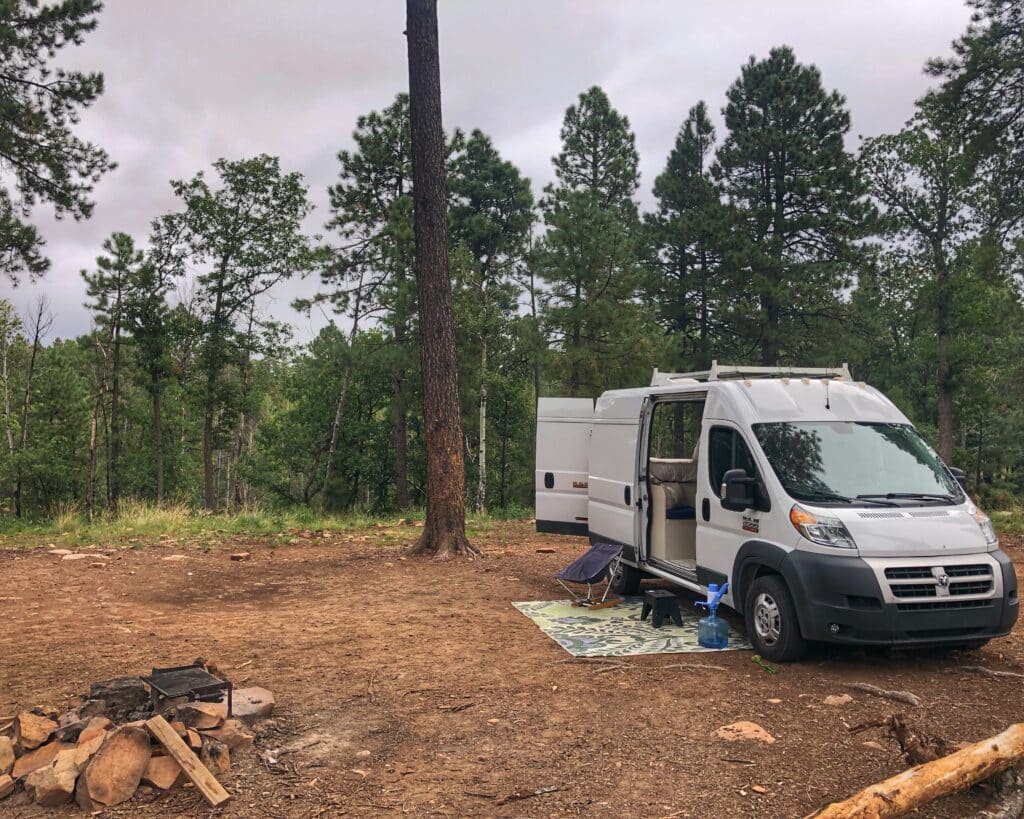 A second option to learn more about the lifestyle, if you're still trying to decide if van life is right for you, might be How to Live the Dream: Things Every Van Lifer Needs to Know.
The author, Kristine Hudson, has a specific section on balancing the reality with the dream, and how to know whether van life is right for you.
Hudson also offers secrets for transitioning to road life. It's certainly a worthwhile read for any van life enthusiast.
Conversion
In the early days of van life, van self-conversion was the only option. Today, you can purchase a van that's been professionally converted into a modern condo-like oasis.
You also have the option of going with a "hybrid" model and purchasing a van conversion kit but doing the work yourself.
No matter which option you choose, when your space is so small you'll want to highly customize it to work for your specific needs.
So whether you do your own conversion or hire a pro to do it for you, it's important to consider the elements that will matter most to you.
Of all the best van conversion books, I think The Vanlife Companion by Lonely Planet, is a good place to start.
The book starts with helping you select the right van for you. The right van gives you the right canvas to begin a conversion that will meet your needs.
According to Lonely Planet, "in the first half, you'll discover how to choose and customize your perfect van, and get it fitted for sleeping, cooking and storage. In part two, we'll tell you how to stay safe, save money, and park legally, then share the best road trips around the world, complete with awesome itineraries."
I love that this book includes 20 classic campervan road trip itineraries, too.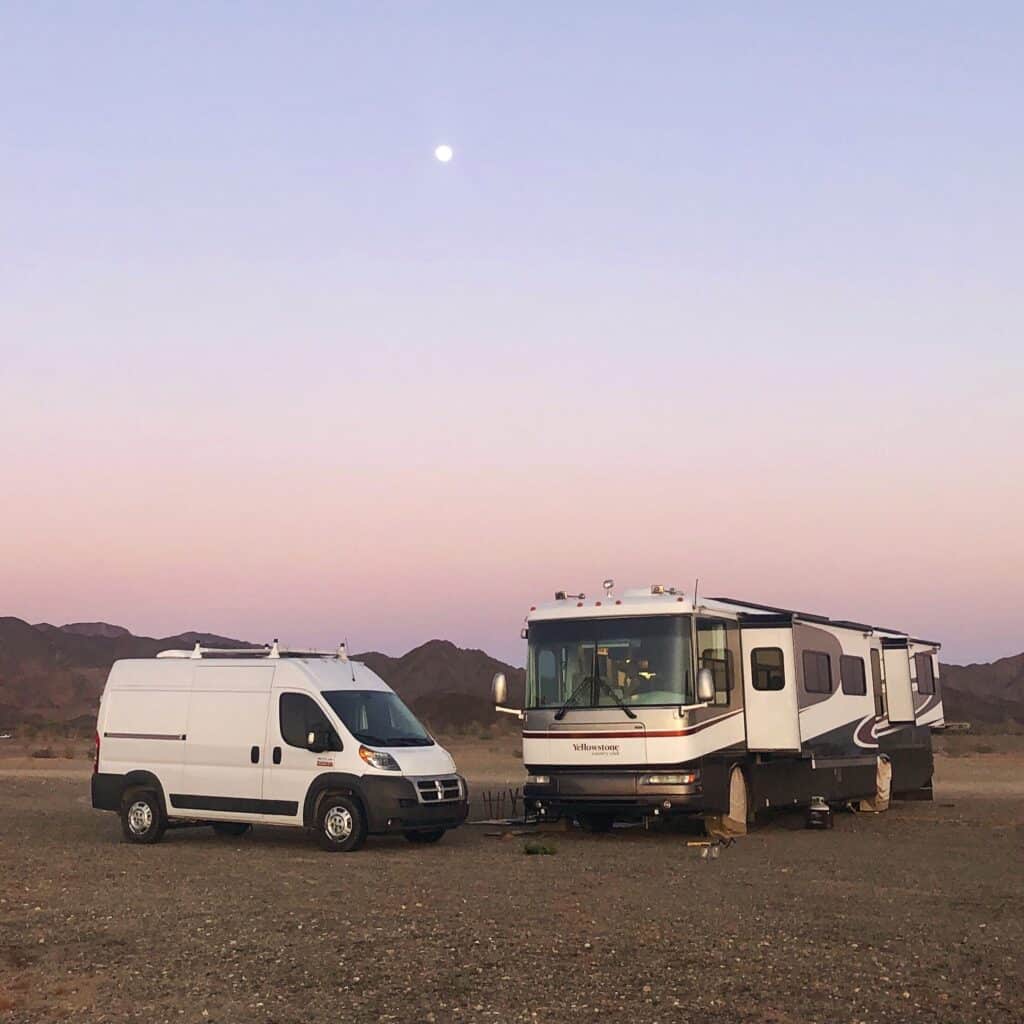 Then, of course, there's The Van Conversion Bible: The Ultimate Guide to Converting a Campervan by Dale Comley and Charlie Low. This is a must-have for anyone considering a self-build.
There are detailed illustrations, including examples of gas, water, and electrical system diagrams. Comely and Low promise to save you time and help you avoid expensive mistakes.
They say you can follow their step-by-step build guide to convert any campervan. I haven't read it myself, but that sounds pretty great to me!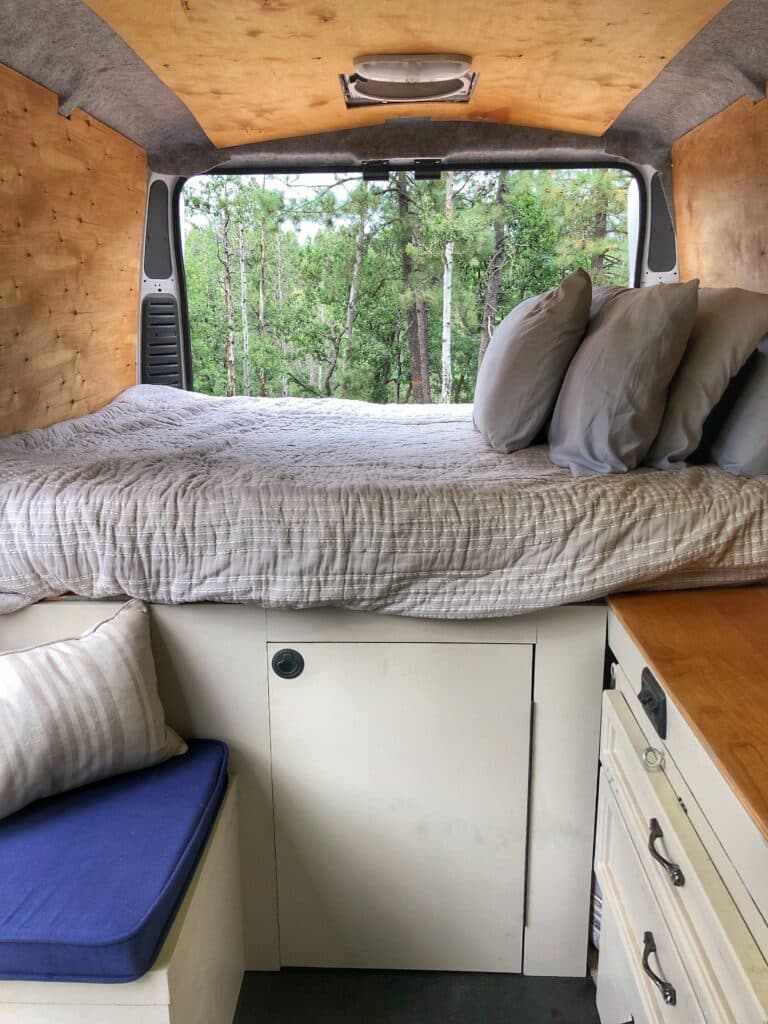 Finances
While many van lifers choose the lifestyle for location and personal freedom, just as many choose it for financial freedom.
Today you can spend six figures on a professional conversion that's as beautiful and amenity-filled as a brand-new condo. But it's also still possible to do van life the simple way, with a basic build, on a small budget.
My favorite book about van life as a path to financial freedom is by Ken Ilgunas: Walden on Wheels: On The Open Road from Debt to Freedom.
When you're first considering van life, you might wonder, "How can I live the van life financially?" Or "How much money do I need for a year of van life?" The answers to these questions are as unique as the person asking the question.
But van life can be a path to financial freedom, and Ilgunas' memoir illustrates van life on an extreme budget.
But on a more practical level, The Wheallons have built a budget tracker based on their own campervan experiences: Vanlife – Perfect Freedom: Budget tracker, Meal planner and Journal.
Meal planning is a big part of how they save money, so they've included some templates for that as well. With all of the practical advice this option offers, it may just help you stay on the road longer and avoid as much financial stress as possible.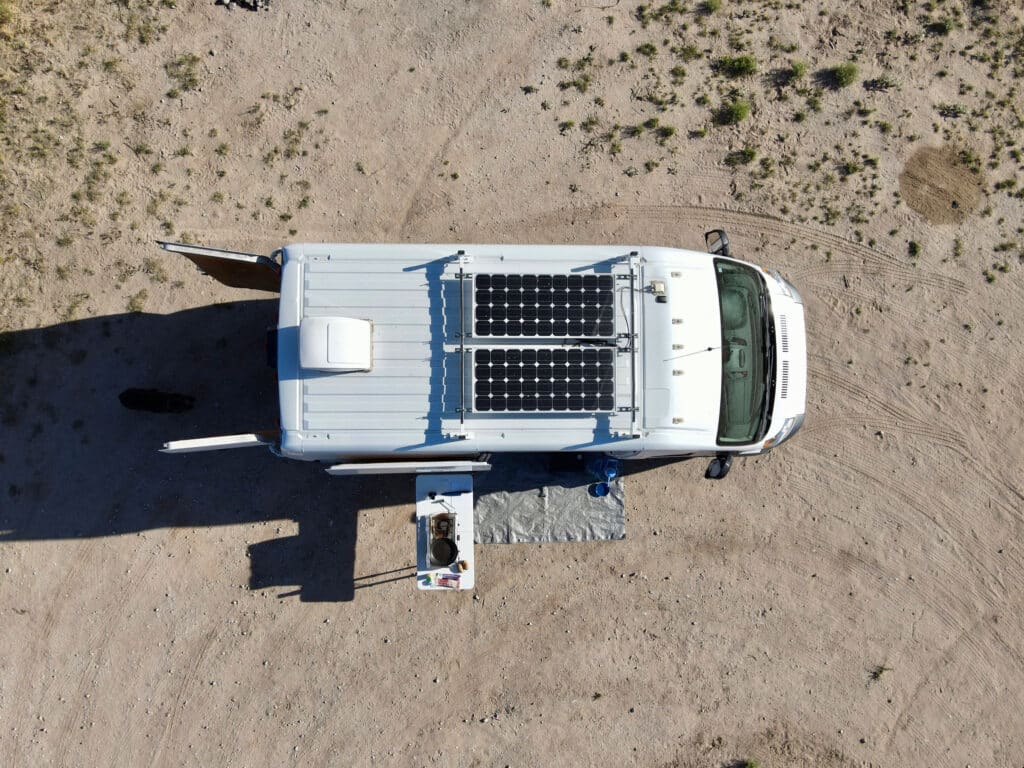 For Your Entertainment
After all that practicality, I couldn't complete a list of the best van life books without including some books for pure entertainment.
There are some good fiction books about van life and some pretty coffee table books, too. Below, I've picked one of each.
Fellow RVer, Taylor Cluster, is a novelist and wrote The #Vanlife Murders while living on the road herself.
Her novel is entirely fictional and may not sound confidence-instilling if you're considering van life, but it's a great, entertaining read.
Plus, you get the pleasure of knowing you're supporting another nomadic spirit with your purchase!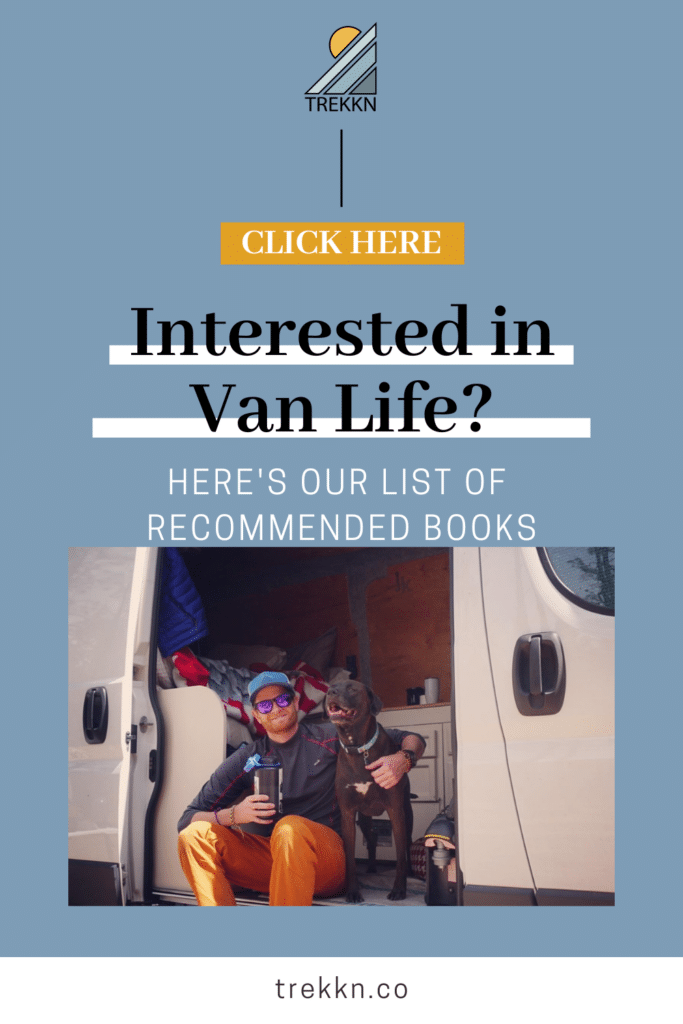 Van Life: Your Home On The Road by Foster Huntington is another van life classic. Huntington is credited with starting the #vanlife hashtag when he was chronicling his van travels on social media.
His coffee table book was created by crowd-sourcing the best photographs of beautiful places to park, unique vehicles, and stunning campervan interiors.
The swoon-worthy photos are accompanied by some informative interviews, so you might want to pick this one up even if you don't have a coffee table to put it on!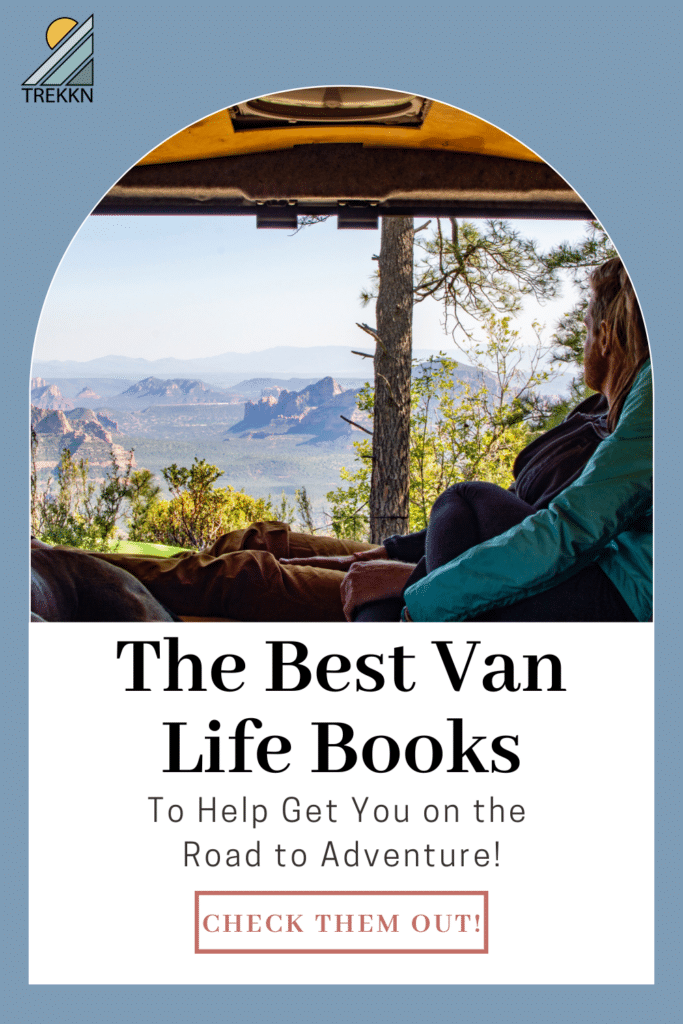 Other Van Life Resources
In addition to books, there are hundreds of van lifers out there living the dream and sharing their van lives through social media, blogs, youtube, and more.
Today we'll just talk about one blogger, but know that there is someone out there that will resonate with you, whichever medium and style you prefer. Try searching the hashtag #vanlife (thanks Foster Huntington!).
So, who is the best van life blogger in the world? Well, "best" is subjective, but in my opinion, the best van life bloggers are called: On the Freeside.
Indie and Joel are a nomadic Swedish couple living full-time in a self-converted van. They share everything from their van build, to travel guides, and even recipes! They began van life traveling during the pandemic, as many people did.
One of my favorite things about their content is the "shop our van" section of their website. They list every wire, connector, light, and storage solution they've used in their van, complete with links to purchase.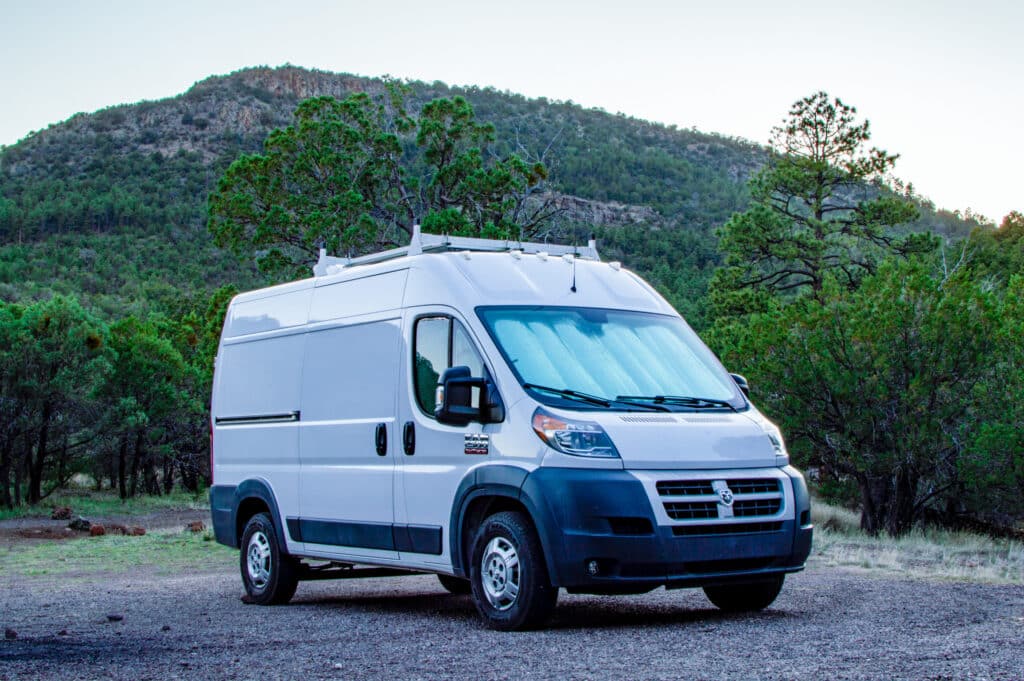 It's a truly comprehensive list of everything you need for a self-conversion, or just for moving into a pre-built van and fitting it out with dishes, storage, and more. See the whole list here.
Many thanks to Indie and Joel, and all the van life content creators, who share so many details of their own experiences to help make the journey easier for the rest of us!
Creators who share on social media inspire people every day to believe that their dream is possible. They show us the way and make us feel less alone (and less crazy for thinking this is a good idea).
For that, I'm forever grateful.
Which of these Van Life Books Will You Pick Up First?
I hope this round-up of van life books is helpful as you navigate the many aspects of van life. Please don't go out and buy hard copies of all these titles…this is van life after all.
Okay, maybe keep one van life bible in your glove box, but load up your kindle with all the rest so you can take these resources on the road with you (without the extra weight).
And if you're still in the dreaming phase, keep seeking out van life people and books that inspire you.
I hope you find the inspiration to follow that dream someday if you decide it's right for you. Happy campervanning!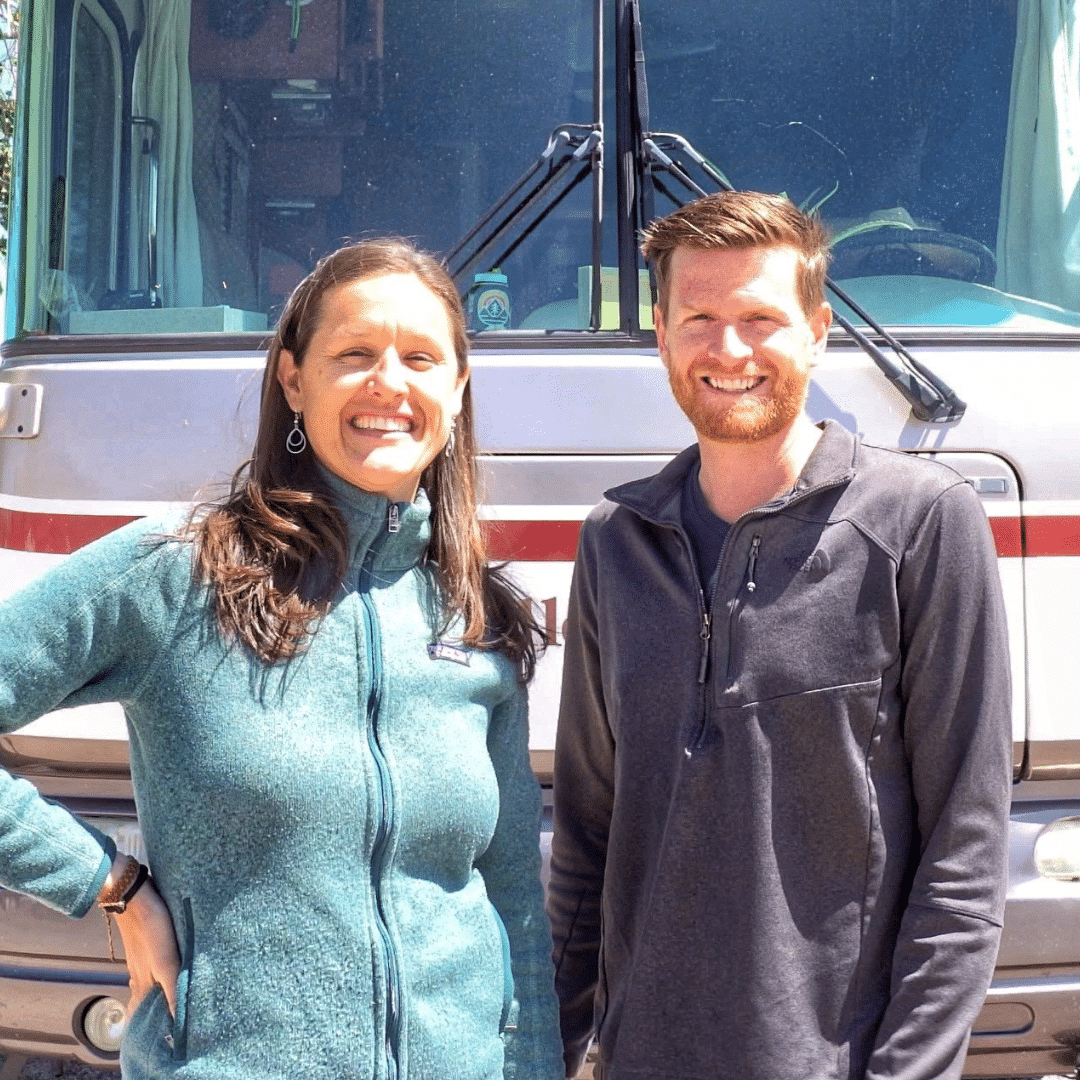 Kristen Sargent lives & works from her RV, primarily boondocking off-grid. She owns and operates a women-led travel company, Legit Trips. Kristen loves to explore new places and inspire others to do the same. If she's not typing away on her laptop, she's off on an adventure- hiking, biking, or SUP boarding. You can follow her RV adventures @PerpetualMoves and learn more about her travel company at LegitTrips.com.