17 RV Books That'll Educate and Inspire You to Get Out and Adventure

When you search for books about RV life, there are hundreds of options and it can be difficult to choose. Do you go for a memoir? A step-by-step guide? A mixture of the two?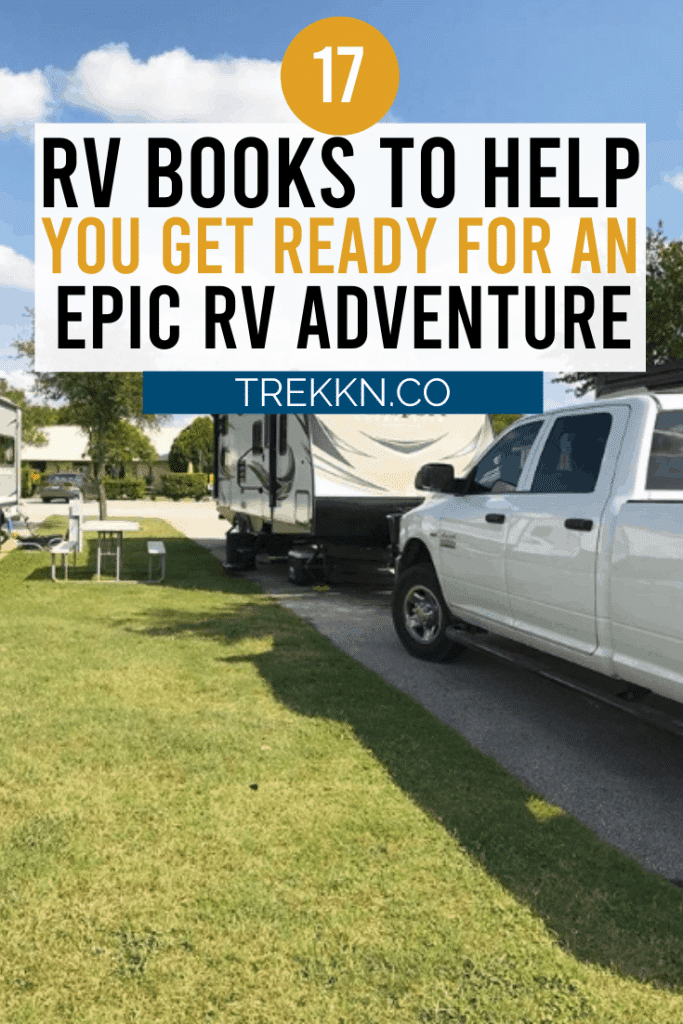 Well, look no further because today we have seventeen RV books found on Amazon with all sorts of formats, tips, tricks, and stories about people who have lived the RV life.
Here they are:
17 RV Books for Your Reading Pleasure
by Mark Bennett and Julie Bennett
This book is all about finding out if the RV lifestyle is the one for you and how to make the switch.
by Gary Collins
This step-by-step guide shows you how to transition not only to life on the road, but a brand new, carefree lifestyle.
By Jeffrey Boyer
This one is an excellent resource for every RVer out there, with in-depth information for everyone from a first timer to an expert.
by Jamie Barrett
This book is widely praised for its plethora of information and the author's honest take about her experience, and it's perfect even for those who are just beginning to think about RVing.
by Michael Van Brown
This book answers so many important questions about RVing, such as RVing with a pet, saving money while on the road, and what you should know before heading out.
Note that it's currently only available in the Audiobook format on Amazon. (We love audiobooks by the way, especially on a longer trip.) The book is free when you subscribe to Audible. If you're a Prime member, you can try the subscription service for free for three months.
by Jerry Minchey
This book is a bit different from the others, as the author explains how to avoid his particular mistakes while on the road. His no-nonsense, honest writing is what made this book a bestseller in the RVing community.
by John Hebard
This book is more of a memoir-style book about a veteran and his wife who sold everything, quit their jobs and moved into an RV. It's entertaining, honest, and best of all, provides plenty of advice about living life in an RV.
by Joe Russo
Written in a first person format, this book is inspirational as well as practical, advising audiences to take risks and embrace every part of the journey to living in an RV.
by Kevin Moore
This book is chock-full with more than a hundred tips for everything from a travel guide based on the author's favorite spots to legal considerations & things you should think about before purchasing your first RV. (Another Kindle Unlimited find!)
by Jack Freeman and Shirley Freeman
This guide is perfect for first time RVers, with things like how to plan ahead, what places to stay and even different types of RVs and how much they cost.
by RV Doohickeys
If you're just thinking about living in an RV or have just gotten yours, this guide is perfect for you. It's the complete beginner's guide to RV living. Its contents include the 19 essential items to have in the RV, apps for your phone, and even what to do when you get sick & are far away from a clinic.
by Dave Solberg
This book is known for how easy it is to navigate and understand, as well as its easy to follow diagrams. Perfect for first timers.
by Mark Polk
This bestselling RV guide is written by the author of an RV training series and is a compact version of all the RV tips you'd ever need.
by Sharee Collier
This book is all about how to make money while on the road & is filled with possible jobs & references.
by Matt Jones
This book is another great beginner's guide to full-time RV living. It has tips and tricks focused on preparing for your trip & maintaining the RV.
by Alyssa Padgett
In this book, Alyssa answers the most common questions they've received over the last few years they've lived in and traveled via RV. Questions from how to choose the right RV to how they get mail on the road, to how to find free camping.
by Brent Peterson and April Maher
Are you wanting a successful RV trip? Of course, you do! This book gives you everything you need to know to have a fun, successful and safe trip. From steps to choosing the right RV and RV rental to choosing campgrounds and tips for dealing with bad weather.
---
Here's a Bonus Book for #18. It doesn't fit squarely into the RV living peg, but it is one of our favorite reads about camping and outdoor adventure as a family. If you have kids and are preparing for a weekend or more in the great outdoors, check out this book at your library or get yourself a copy from Amazon.
by Helen Olsson
Written by a veteran backpacker and mother of three, this book is the ultimate guide in preparing for an outdoor family adventure.
This book provides tons of information and tips to make a camp adventure fun and exciting for the entire family. But what I really enjoyed about this book is the tone and sly humor while also providing helpful instructions.
If you're searching for something other than a long list of what to do and not do, then give this book a try.
---
We hope this selection of books about RVing helps you find the perfect book for you and your upcoming RV adventures.
Do you have any favorite RV books you've read lately? If so, let us know!
PIN THIS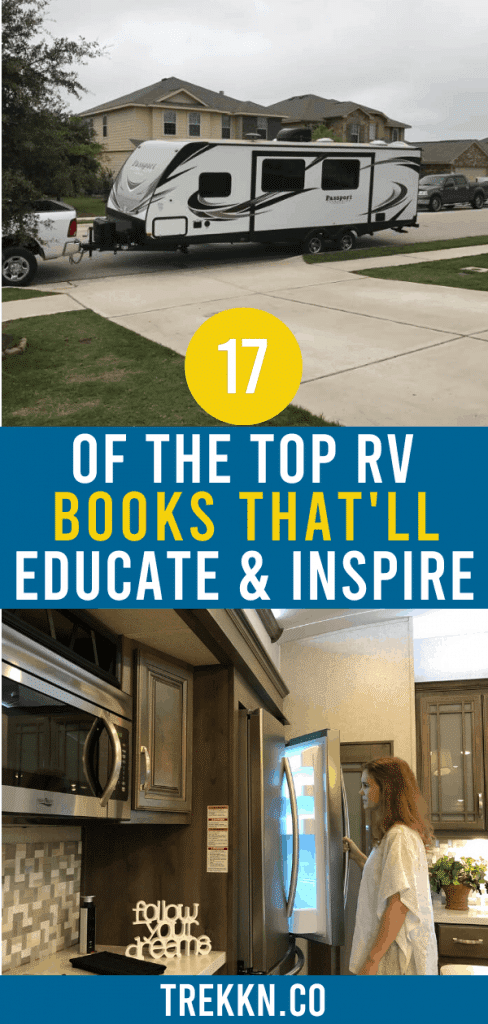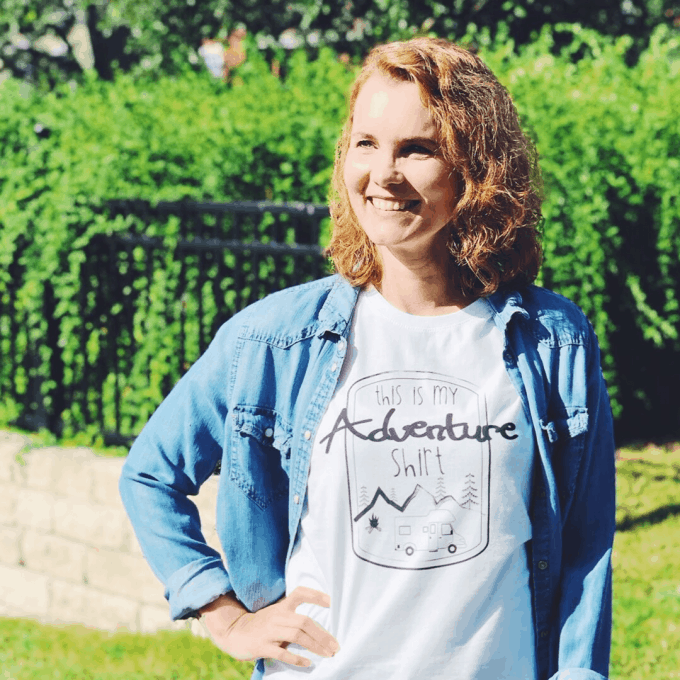 Julie specializes in helping you whip up delicious meals in your tiny RV kitchen, as well as RV organization tips and helping fellow RVers make their RV feel like home. Her favorite RVing spot is in Banff National Park in Canada where yes, the water really is that blue and the people really are that nice.