The Charm of Historic Route 66: A Classic RV Journey

Exploring the legendary Route 66 is a right of passage and a bucket list trip for many RVers. Also known as the "Main Street of America" or the " "Mother Road," Route 66 is one of America's most iconic and nostalgic roadways.
The route spans 2,400 miles from Chicago, IL to Santa Monica, CA. Along the way, there are historic sights, unique roadside attractions, diners, and neon signs aplenty.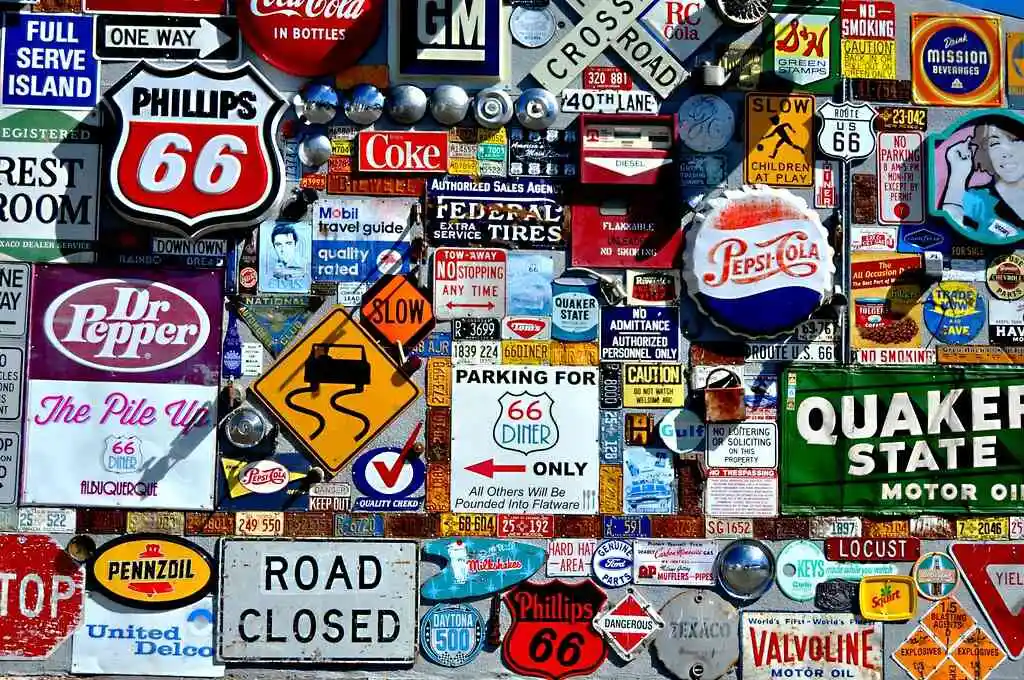 Is RV Travel the Best Way to Explore Route 66?
The spirit of Route 66 is certainly all about the freedom of the open road. This marries well with the spirit of RVing, and I think RV travel is a great way to experience Route 66.
Nowadays, RV travel may also be the most comfortable way to travel along this route. Back in the heyday of the Mother Road (1940s and 1950s) countless hotels and motels offered refuge along the journey.
Today, many Route 66 towns have fallen out of service, and there aren't as many comfortable lodging options. Plus, it's so nice to have your own bed and bathroom with you on a long road trip.
Is Route 66 RV Friendly?
Traveling by RV allows flexibility to decide your daily itinerary and destination as you go. Otherwise, you'd have to know exactly how far you'll drive each day and where you'll stop each night so that you can make lodging arrangements in advance.
That being said, the size of your RV and your comfort level with driving it does matter for this trip. There are some sections of Route 66, especially in urban areas or older sections of the highway, that may have narrow roads, low bridges, and tight turns.
Your RV may feel like a burden at popular tourist attractions or in busy towns. But it will also give you the ability to stay in places where lodging doesn't exist otherwise.
There are definitely pros and cons to using an RV to travel Route 66. You'll have to decide if it's right for you, and your RV.

Best Guidebooks for Route 66 Must-See Stops
Consider purchasing a Route 66 guidebook so that you don't cruise right on by something of interest. There are many to choose from, but the most popular is the EZ66 Guide for Travelers.
One of our readers recommended Route 66 Travel Guide: 202 Amazing Places. (Thanks Jules!) It's packed with recommendations for overnight lodging, RV parks along the Mother Road, descriptions, and helpful navigation tips.
Popular Attractions of Route 66
The most popular attractions along the route are probably the big cities of Chicago, St Louis, and Santa Monica. When we travel in our RV, we tend to scoot through major metropolitan areas as quickly as possible since we prefer the scenic natural beauty and off-the-beaten-path type of stops.
There are more than 250 stops listed on the National Register of Historic Places, so if you're a history buff you could stay busy just making those 250 stops! Plus, there are plenty of museums dedicated to Route 66 on the route.
If you're more of a foodie, you could string together many diners and drive-in stops to outline your itinerary (and feed yourself along the way).
Arizona
When I took my first pilgrimage on Route 66, there were some oddities on my must-do list. I still have the photos on my wall. I departed from Arizona, so the Rainbow Rock Shop in Holbrook, AZ was my first stop.
After filling up on gas and snapping a photo with the giant green dinosaurs out front, my Route 66 road trip was officially underway.
Next stop: Standing on the Corner in Winslow, Arizona. If it's iconic enough for the Eagles to sing about it, I'm not passing it by. Conveniently, the Winslow Visitor Center offers free overnight parking for RVs and is only two blocks from the famous corner.
Missouri
There are lots of the "world's best" and "world's largest" attractions along Route 66, and on my list of oddities was the World's Largest Belt Buckle in Uranus, Missouri.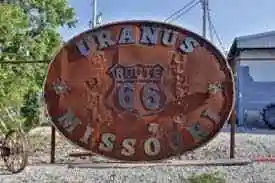 The enterprising, self-appointed Mayor Keen of Uranus built the buckle to attract visitors. I'd say this one is a little underwhelming but worth a quick stop.
Oklahoma
Still remaining on my personal must-do list is the Blue Whale of Catoosa, OK, built by Hugh Davis in the 1970s. The big blue whale sits in a swimming hole and is an iconic stop along Route 66 that is still favored among RV Travelers.
Texas
Another must do on my list is Cadillac Ranch in Amarillo, TX. I haven't been (yet), but I'm told Cadillac Ranch is worth seeing!
It's free to visit and open 24/7. The "ranch" is actually a field of public art. It was created in the early 1970s and gets its name from the various painted Cadillacs that are buried hood down in the ground.
I continue to put Route 66 on my list of future RV trips and I know I'll finally get to check off these stops.
It can be overwhelming to feel like you have to see every single stop on your road trip, so trust that you'll be back for anything you miss.

RV Parks on Route 66
There are numerous RV parks and RV parking areas along Route 66. You'll find everything from traditional campgrounds to alternative parking spots like those offered through Harvest Hosts and Boondockers Welcome.
There are so many unique options, I thought it would be useful and fun to do a quick round-up of some of the best Route 66 campgrounds.
Most travelers like to start the Mother Road in Chicago and end the trip by dipping their toes in the Pacific Ocean in Santa Monica. So we'll take a look at camping options in the same direction, and highlight one top campsite in each state.

RV Parks in ILLINOIS
Double J Campground & RV Park in Chatham, IL is a popular choice. Just 3 hours outside of Chicago, the makes for a good first overnight. Double J is open year-round with 120 full hookup sites.
They are conveniently located right off the highway (leading to some noise). The park receives all 5-star reviews through Campendium and 10-star reviews on Good Sam.
If you can plan your trip accordingly, the Annual International Route 66 Mother Road Festival happens nearby in historic downtown Springfield every September.
RV Parks in MISSOURI
Camp Mi Casa on The Route RV Park is the "original RV park on Rt. 66" in Carthage, Missouri. This park welcomes Route 66 travelers and is located right next to the famous 66 Drive-In Theatre.
The Drive-In is a must-do stop for many Route 66 travelers, so why not camp next door so you can see a movie while you're there?
Camp Mi Casa gets 5-star reviews on Campendium, with guests saying "the owners are amazing" and "very cute little stop with reasonable prices."
RV Parks in KANSAS
Kansas only has 13 miles of Route 66 running through its state, so there aren't a lot of camping options. But the resounding choice among RVers is Baxter Springs Riverside Park.
This is a county park with 22 RV sites with power and water (though some reviews note that both power and water can be out at times). The nightly rate is only $10, so it's hard to complain. If it's not important to you to camp in each state along Route 66, you could probably skip Kansas.
RV Parks in OKLAHOMA
Tulsa is a landmark city along Route 66, so that's my top destination to stop on Oklahoma's 400 miles of the Route. Route 66 RV Park just outside of Tulsa offers 34 full hookup RV sites. They have been voted Best of Tulsa and receive 4.1 stars on Google reviews.
From there, you can visit the Route 66 Historical Village. And if you're in town during the month of June, the Route 66 Roadfest by AAA celebrates classic cars, Americana, and of course the Mother Road.
RV Parks in TEXAS
Route 66 only passes through the panhandle of Texas, about 180 miles in total. The primary stops are Shamrock and Amarillo. Shamrock is home to the Conoco Tower Station and U-Drop Inn Cafe, where Amarillo has the famous Cadillac Ranch nearby.
My choice would be to stop in Shamrock but stay in Amarillo. Oasis RV Resort is the highest-rated RV park in Amarillo on Route 66.
RV Parks in NEW MEXICO
Enchanted Trails RV Park and Trading Post is on the western edge of Albuquerque. This park embraces the history of the area with vintage trailers and a clubhouse full of memorabilia.
They offer 135 sites, mostly pull-throughs. Guests like the hospitality and the retro feel, but some complain about the noise and traffic. They get 4-star reviews on Campendium and 4.3 stars on Google reviews.
RV Parks in ARIZONA
Grand Canyon Railway RV Park in Williams is a top location to have as your home base. From here you can get to historic downtown Flagstaff in about 35 minutes.
You're also at the gateway to the Grand Canyon. What I love most about this RV park is that you are staying on-site at the historic Williams train depot for the Grand Canyon Railway.
Add to the history and nostalgia of your Route 66 road trip by taking the train to the Grand Canyon!
RV Parks in CALIFORNIA
Dockweiler Beach RV Park is the closest overnight RV parking to the terminus of Route 66 in Santa Monica. This is an LA county park with an RV size limit of 40 feet. Rates are $65-75 per night and must be paid in full at the time of booking. They have 118 sites some with hookups, others are dry camping. It's about 10 miles to the Santa Monica Pier from here, and you have the option to take the Marvin Braude Bicycle Trail the whole way.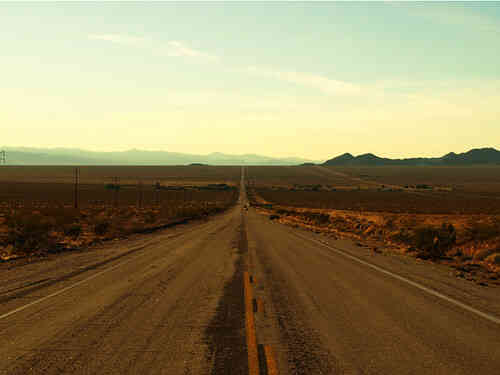 Are You Ready to Hit the Road?
Whether you do the entire route from start to finish, or piece it together in sections, Route 66 is worth some miles.
It offers a glimpse into the past that's truly special, and the route shows off some incredible parts of America, too. You'll meet locals as well as fellow travelers on your journey.
Many locals are Route 66 super fans and can provide a wealth of knowledge and stories about the past and present of the route.
Lean into these conversations, sample the local cuisine, and soak in the culture. This is one of those trips that's really about the journey, not the destination.
---
Image credits: Amsauerwein, scott1346, Randy Heinitz, Len Radin. Images licensed under CC BY-NC-SA 2.0.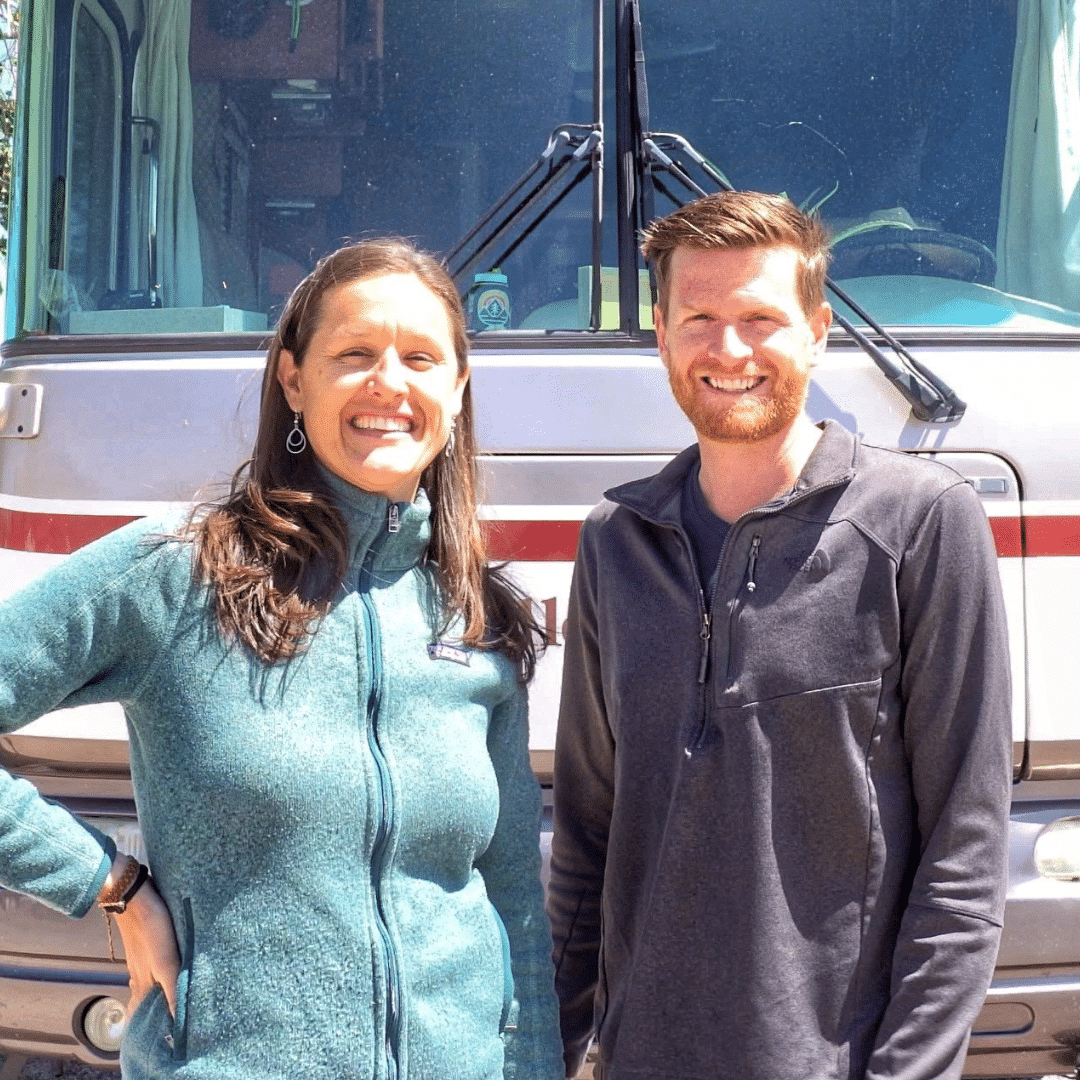 Kristen Bates lives & works from her RV, primarily boondocking off-grid. She owns and operates a women-led travel company, Legit Trips. Kristen loves to explore new places and inspire others to do the same. If she's not typing away on her laptop, she's off on an adventure- hiking, biking, or SUP boarding. You can follow her RV adventures @PerpetualMoves and learn more about her travel company at LegitTrips.com.