Best Utah State Parks for RVers

For RV campers, Utah's state parks offer a nice blend of convenience with remarkable natural beauty.
In this post, we'll explore some of the best Utah state parks for RVers.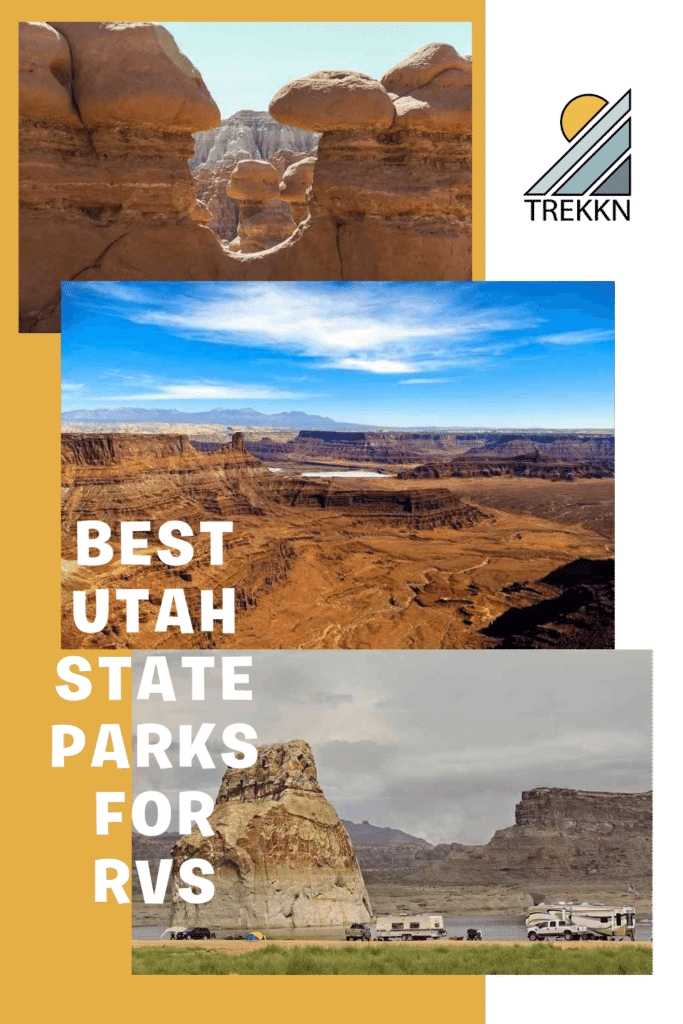 Utah is a nature lover's paradise, offering a diverse range of landscapes and natural wonders.
Across its 44 state parks, Utah delivers everything from red rock canyons to sand dunes and alpine lakes to mountain peaks.
Do Utah State Parks Require Reservations?
While reservations are not required for staying at Utah state parks, they are still recommended. Some parks may have some first-come, first-served sites available, but it's not worth planning on those unless you travel in the off-season.
Campsite Reservations
Reservations can be made online through the Utah State Parks website, just click the black "reserve" button in the top left corner of the homepage to get started. 34 of the 44 state parks offer camping, and they are clearly displayed on the camping page of the state park website.
All campsites are available for reservation on a four-month rolling basis. If you have any questions, you can call the Reservation Call Center at 800-322-3770 between 8 am-5 pm Mountain Time, Monday through Friday
Utah State Park Annual Passes
If you plan to visit Utah state parks frequently throughout the calendar year, you might consider the Utah State Parks Annual Pass.
Resident: The price for an annual pass is $125 for Utah state residents
Non-Resident: and $175 for non-residents.
With an annual pass, entry fees to all Utah state parks are waived for one year. Without the pass, daily entrance fees are based on an individual pass, family, or per vehicle. Daily fees range from $5-$15, depending on the type.
So if you're a family of four traveling together, let's say your cost would be $15 per day on average across all the parks. If you're a state resident, the annual pass would pay for itself if you visit the parks 9 or more times within a year.
As a non-resident, consider whether or not you will spend 12 or more days at any of the Utah parks before buying the annual pass.
Keep in mind the annual pass is valid for the calendar year. So if your travels to Utah start in the fall, you may not have the opportunity to get in those 9-12 visits before December 31st.
If, however, you do decide the annual pass will work for you and/or your family, you can buy one online at the Utah State Parks website, or at any Utah state park entrance booth. Daily passes are also available online and in person.

Which Southern Utah State Parks are Best for RVs?
If you're on an RV trip to Southern Utah to visit the Big Five National Parks, there are some nearby state parks you shouldn't miss. And since so many people RV to Utah for the Big Five, we'll list the southern Utah state parks first.
SNOW CANYON STATE PARK
This park is located near St George, Utah, which is nearby to Zion National Park. You could even make day trips into Zion while staying at Snow Canyon (it's about an hour away).
The campground is RV-friendly with electric hookups, bathrooms, and showers. Snow Canyon offers visitors sand dunes, lava tubes, and Navajo sandstone cliffs to explore.
The beautiful desert scenery is enough of a reason to visit, but the proximity to the cool town of St. George and Zion National Park makes it an excellent choice for any RV trip.
SAND HOLLOW STATE PARK
Even closer to Zion, is Sand Hollow State Park. Located in Hurricane, the last real town before you head up into the National Park, this park is a bit more in the hustle and bustle of things.
This park could also serve as a home base for doing day trips into Zion (it's about 45 min away). But again, it's a destination in its own right with a stunning blue water reservoir surrounded by red sandstone all around.
The park's campground offers RV sites with full hookups, accommodating RVs of any size. This busy park offers boating, fishing, and swimming.
Plus it's most well-known for off-roading in the park's designated OHV area. Just don't get stuck in the soft sand!
KODACHROME BASIN STATE PARK
Kodachrome is a mere 30 minutes away from Bryce Canyon National Park. We ended up visiting Kodachrome for the first time during Covid when we were denied entry at Bryce (due to capacity restrictions). We were not disappointed.
Kodachrome Basin was named after the popular color film in 1948 after a National Geographic expedition to the area. The colorful rock spires and multi-colored sandstone layers are truly beautiful. Not surprisingly, this area is a popular destination for photographers.
The park's campground offers RV sites with water, electricity, and bathroom facilities. There are a number of hiking trails that will showcase the park's geological formations.
And if you run out of things to do, Bryce Canyon is just 20 miles up the road. The entire surrounding area is beautiful and colorful.
DEAD HORSE POINT STATE PARK
Dead Horse Point State Park is located near Moab, which is within close proximity to both Arches National Park and Canyonlands National Park.
From Dead Horse Point, you'll have views of Canyonlands. But the signature view here is of the winding Colorado River (similar to that of Horseshoe Bend in Arizona).
Dead Horse Point is a peninsula of rock atop sheer sandstone cliffs, the peninsula is connected to the mesa by a narrow strip of land called the neck. The park sits at 5,900' in elevation, overlooking stunning scenery below.
The park's campground offers modern amenities with sites that can accommodate RVs up to 40 feet long.
There are hiking and mountain biking trails available right from the campground. They even have mountain bike rentals available at the park.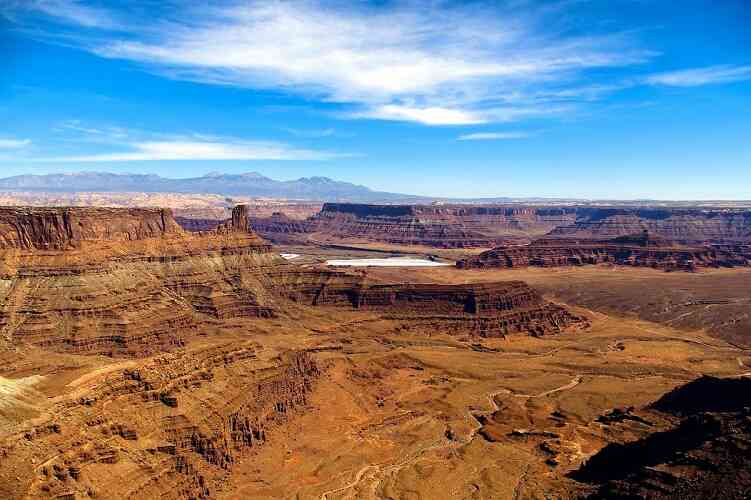 GOBLIN VALLEY STATE PARK
Goblin Valley is actually the first Utah state park I ever went to, way back in 2009. I was living in Salt Lake and took a long weekend trip down to explore Goblin Valley.
We were the only people camping in the park that weekend. Sadly, it's a bit busier nowadays, and I've heard there can be a line of cars waiting to get in on the weekends.
The Utah State Parks website cautions a "1-2 hour entry delay" on weekends in April, May, and June.
You'll be totally off-grid while staying at Goblin Valley but the Visitor Center does offer wifi. There are only 14 RV sites at this state park, and none have any hookups available at the site. There are restrooms and showers available, as well as a dump station and water fill.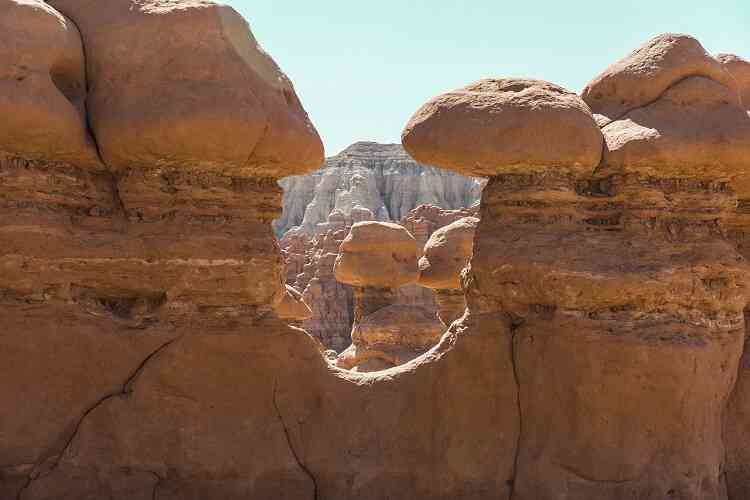 Goblin Valley became so famous because of the namesake rock formations located throughout the park. The formations resemble goblins, and the whole feel of the place is very otherworldly.
Allow yourself lots of time to wander through the unique rock formations on the park's hiking trails.
CORAL PINK SAND DUNES STATE PARK
As the name suggests, Coral Pink Sand Dunes features massive coral-colored sand dunes. The dunes are changed by winds, and the mountains of sand can move as much as 50 feet per year.
This area is popular for OHV riding. The park's campground offers 30 RV camping sites, some of which have electrical hookups. There are also restrooms, showers, and a dump station available.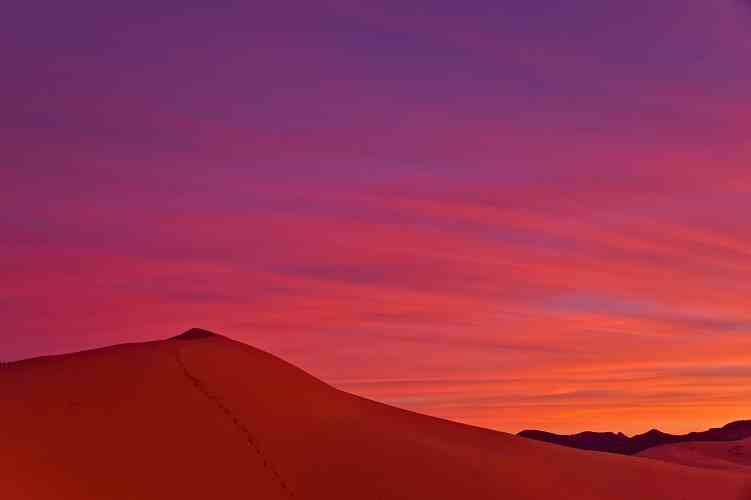 Top Northern Utah State Parks for RV Camping
The desert is beautiful, but now let's take a look at the top half of the state and explore some of the more water-based state parks in slightly more alpine settings.
ANTELOPE ISLAND STATE PARK
This park is within the city of Salt Lake City, and is situated in the Great Salt Lake. The centralized location makes it a popular destination for tourists and locals alike.
Aside from the beautiful views, the unique feature at Antelope Island is the diverse wildlife.
The park is an island and the animals are contained within the park. For example, there's a free-roaming herd of bison that live on the island.
The park's campground offers RV campsites with electrical hookups. In addition, there are modern restrooms and showers available. In total there are 80 campsites available, but about half provide hookups and the other half are considered primitive.
Hiking, mountain biking, and horseback riding are popular activities on the island.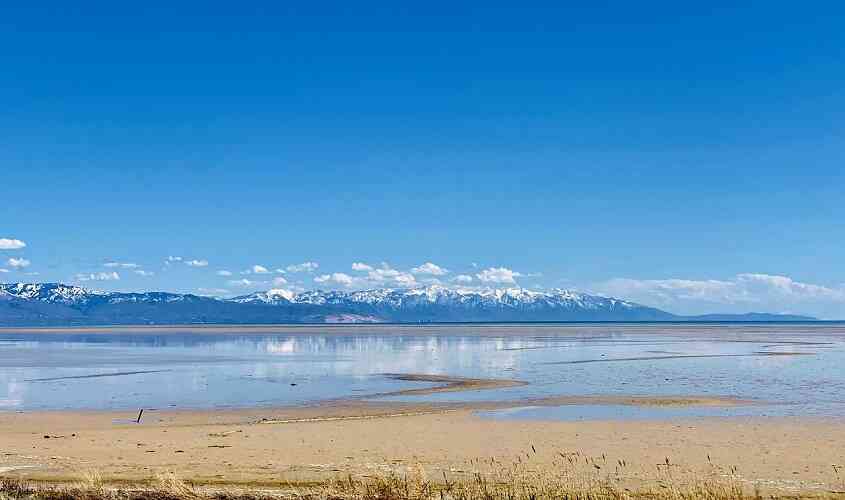 STEINAKER STATE PARK
Located near Vernal, Utah, Steinaker park is in Northeast Utah near the border with Wyoming and Colorado. It's in a really remote region of the state, which makes for a good authentic camping experience. The park has a large reservoir and therefore is popular for boating, fishing, and swimming.
Full hook-up, electric, or dry camping sites are available by reservation from May 15 through September 30th.
I have not personally visited this park (yet) but the website says "no refunds due to bugs or early departures" so I'd guess it can be buggy.
Don't forget to pack your bug repellant. Murphy's balm is DEET-free and available in an easy to carry pocket-size tin.
Another great option is Moskito Care insect repellent, which has a water-based, moisturizing formula. If you do end up walking out of the park with a few mosquito bites, check out the Moskinto itch-relief patches.
Interestingly, the itch-relief patch has zero ingredients. It works by lifting and draining the anti-coagulants (which cause the itch). Just be prepared – these things stick and stay! Try rubbing baby lotion on it to release the adhesive before removing.
UTAH LAKE STATE PARK
This park is situated on the shores of Utah Lake, the state's largest freshwater lake. Utah Lake state park offers boating, fishing, swimming and paddleboarding.
The campground has RV sites with full hookups, and offers bathrooms, showers and laundry on-site as well. Less than an hour from Salt Lake City, this park can get quite busy so plan ahead.

Which Utah State Park Will You Choose?
There really isn't a bad choice. From the stunning vistas of Dead Horse State Park to the strange rock formations of Goblin Valley, each park has its own reason to visit.
Whether you prefer relaxing by the lake or off-roading in the sand dunes, Utah's state parks will not disappoint.
So pack up the RV and hit the road. What are you waiting for?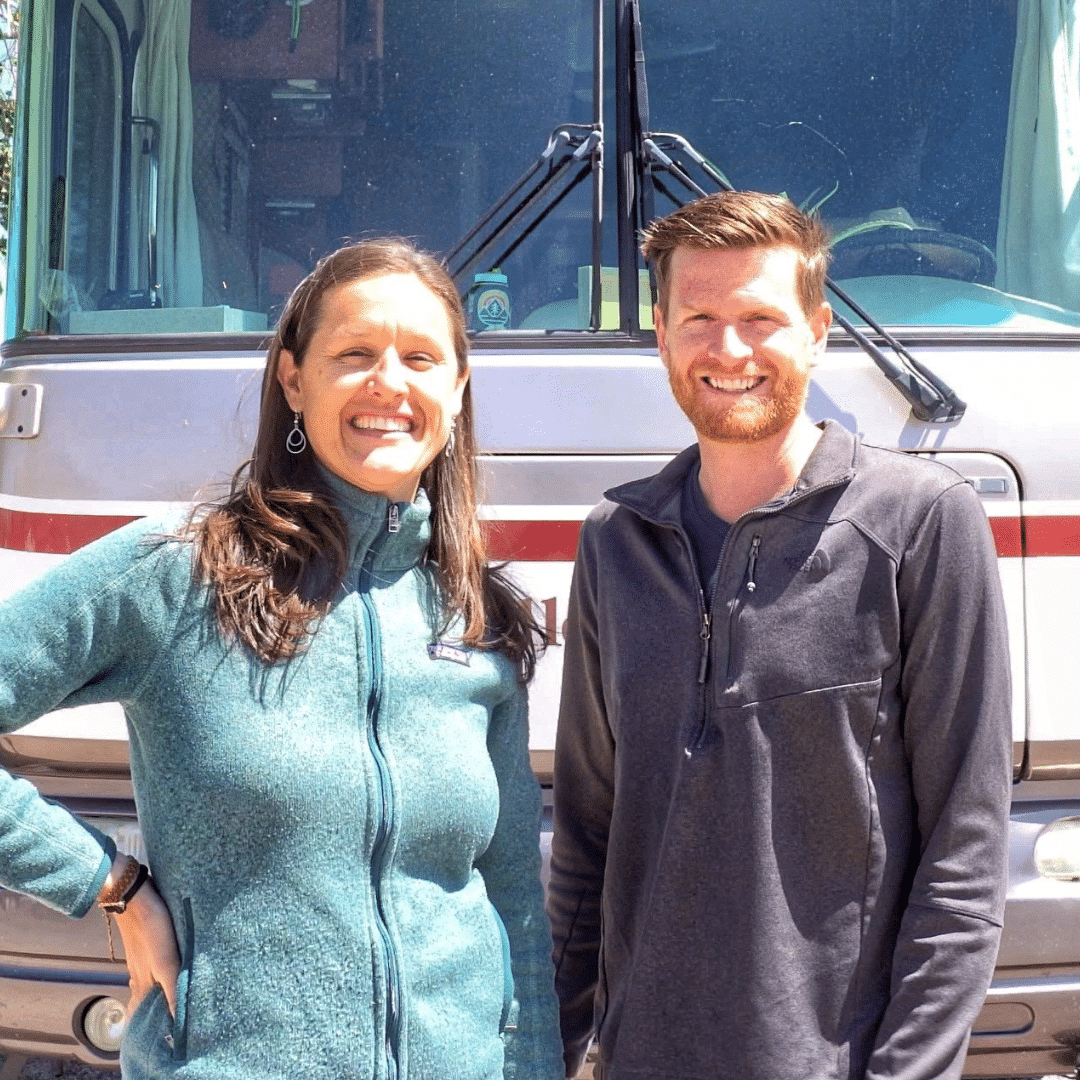 Kristen Bates lives & works from her RV, primarily boondocking off-grid. She owns and operates a women-led travel company, Legit Trips. Kristen loves to explore new places and inspire others to do the same. If she's not typing away on her laptop, she's off on an adventure- hiking, biking, or SUP boarding. You can follow her RV adventures @PerpetualMoves and learn more about her travel company at LegitTrips.com.