Camper Sweet Camper Printable For Airstreams, Fifth Wheels & More

Download, print and frame the Camper Sweet Camper printable sign for an easy way to decorate your RV!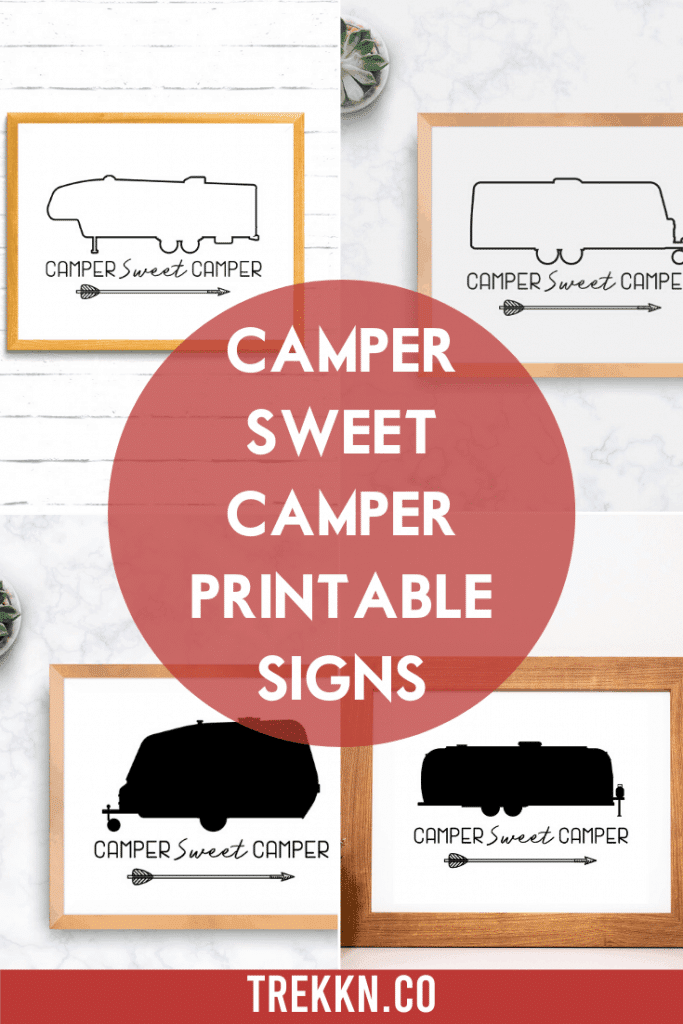 Camping and RV season is near and we're just a tad bit excited about that around here.
We already have our first RV trip of the year booked and are headed to a location that's only about an hour away from us. We'll be doing some hiking in a state park, eating some tasty food at some new restaurants and taking in the sights and sounds of a historic downtown area which is having a festival of sorts.
We're also going outside our comfort zone and renting a campervan (like this one) for the first time ever. The idea of campervan travel looks dreamy on Instagram, doesn't it? But we wanted to try it out for ourselves. We'll let you know how it goes.
TREKKN Designs Printable Shop
If you haven't heard, we opened up a TREKKN Printables Shop featuring printables to decorate your RV with, as well as our popular National Parks checklist, National Parks map, and National Parks subway art.
We shared all about our "Home" printables on this post and the feedback has been so exciting. Thank you so much for the comments and emails as well as supporting us through our shop. It's been an exciting beginning to our journey!
Camper Sweet Camper Printable Sign
Today we wanted to share our Camper Sweet Camper printables, which although we're biased, we think are pretty darn cool.
As of now, we have four versions: Airstream, Fifth Wheel, Travel Trailer and Camper.
(We've had requests for printables for Class A and Class C, which we're working on and will announce soon when those are ready.)
Camper Sweet Camper Printable for Airstreams
Click here to see this Airstream Printable
Camper Sweet Camper Printable for Fifth Wheels
Click here to see this Fifth Wheel Printable
Camper Sweet Camper Printable Sign for Travel Trailers
Click here to see this Travel Trailer Printable
Camper Sweet Camper Printable Sign for Small Campers
Click here to see this Camper printable
Do you decorate your camper with printable wall art? It's one of my favorite ways to add some character to our RV, plus it's easy to swap out the designs when I want a change.
Here are a few more posts on TREKKN you might be interested in:
PIN THIS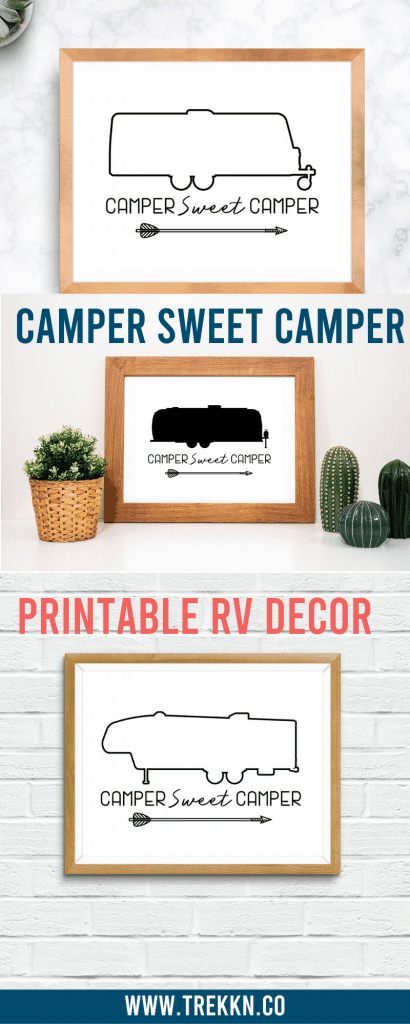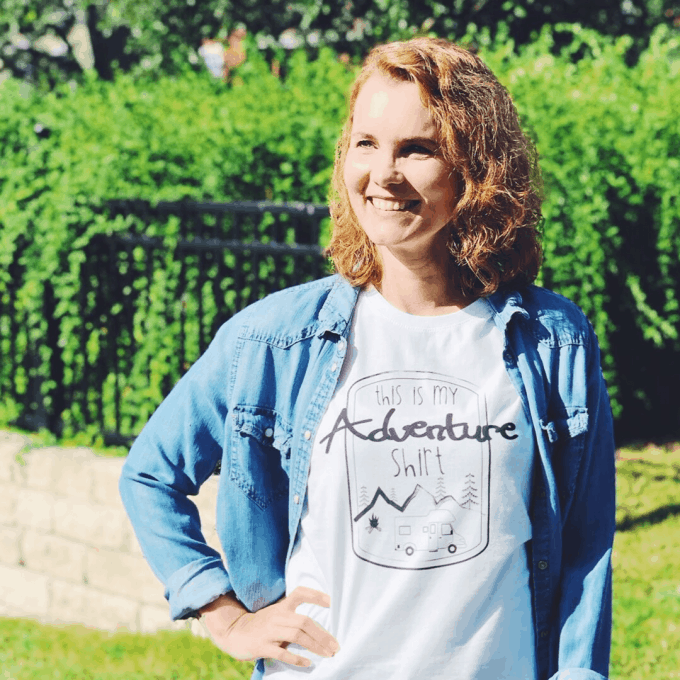 Julie specializes in helping you whip up delicious meals in your tiny RV kitchen, as well as RV organization tips and helping fellow RVers make their RV feel like home. Her favorite RVing spot is in Banff National Park in Canada where yes, the water really is that blue and the people really are that nice.