Need Some Free Overnight RV Parking? Here's What You Need to Know.

Free. It's a great word, isn't it? I know it always gets my attention, anyway.
But when you put that word together with anything RV-related? Well, then you will have my undivided attention for as long as you darn well please. Seriously.
Because the truth is that RVs aren't automatically cheap to own or live in (as we discussed here, based on our experience). Nope, they require plenty of stuff to make the whole dream work. And one of the required items that can easily become the most expensive on your list is a place to park that RV each night when you are out adventuring.
If there is one expense that I underestimated more than any other before hitting the road as a full-time RVer, it would absolutely be the cost of overnight accommodations. NO doubt.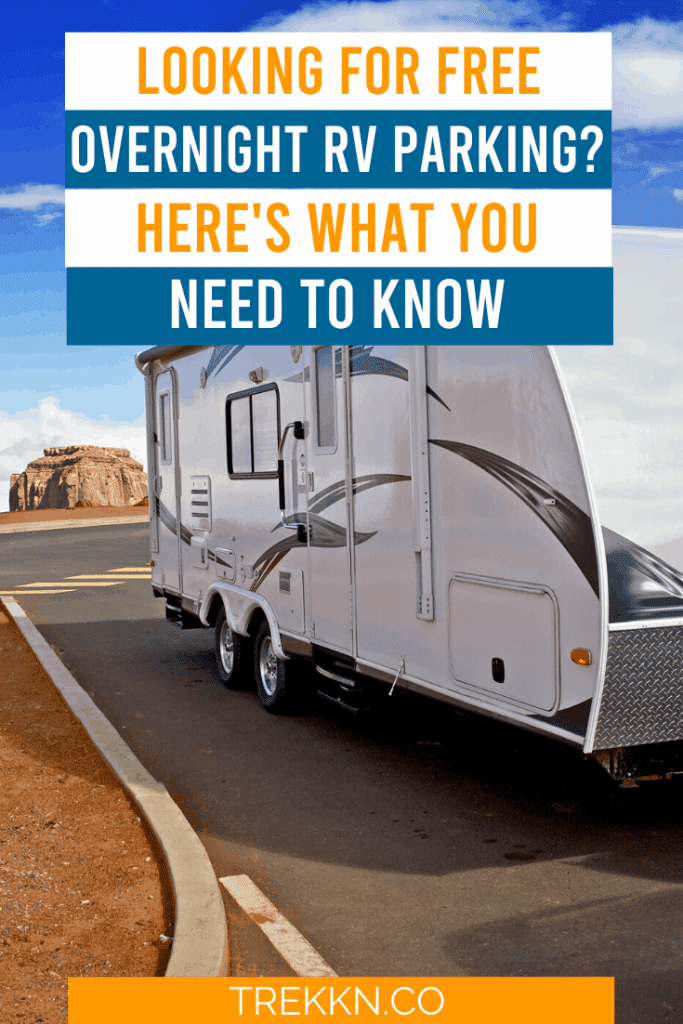 Need Some Free Overnight RV Parking? Here's What You Need to Know.
**Quick note: Free overnight RV parking is wonderful. But it will not be your primary answer if you are embarking on a full-time RV adventure. Take a look at our post about our favorite campground memberships and this one to help you understand what boondocking is. These will help you to get a better understanding of the overnight options available to you.**
Three Most Popular Free Overnight Parking Spots (Store Chains)
If you've never dealt with anything in this realm before, you might automatically think that any wide open store parking lot where you can fit your RV is fair game for an overnight stay. But you would be very wrong.
Though we never experienced it, we have heard plenty of stories of RVers being abruptly awoken in the middle of the night by a police officer knocking on their door. Yes, the police will get involved pretty quickly if you are parked in a store parking lot without permission. That is not how you want to start your RV travels!
Here are the top three overnight parking options that you should consider first in your effort to save some dough as you goooooo.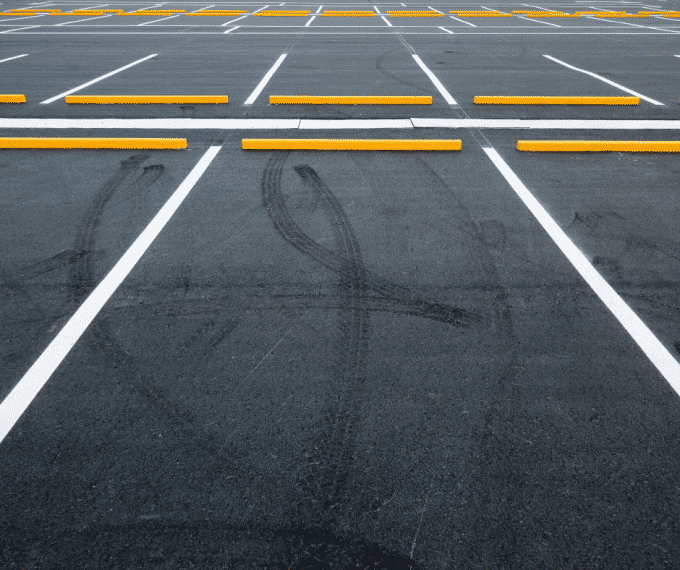 1 – Cracker Barrel
This restaurant may just become your best friend on the road, because more than any other establishment they have really gone out of their way to make a concerted effort at attracting the RV crowd. They don't just tolerate RVers; they love us!
This is the one business that we did use for an overnight parking stop during our travels. There was plenty of noise at the location in Colorado Springs that made a good night's sleep impossible, but other than that it was a positive experience.
The parking spots for RVs are huge, they have 645 locations in 44 states, and you can use the Trip Finder feature on their locations page to find restaurants along your route!
And since all of the Cracker Barrel restaurants are corporately owned, their policy is consistent across all locations. NO guessing game here whether you will be welcome. Just give them a call on your way into town as a courtesy to let them know you are heading in.
Of course, they would love it if you would choose to eat a meal with them when you arrive in the evening or before you leave in the morning, but it's not like they are going to keep tabs on you! It's your choice…but personally, I don't pass up a Cracker Barrel meal.
2 – Walmart
As a second option, you can choose to stop at one of the most popular retail stores in the nation: Walmart.
Easy to find? Um, yes. Consistent policy toward overnight parking? That's a no. (You can use the Allstays App that we will discuss below to help you navigate the different policies at Walmarts across the nation.)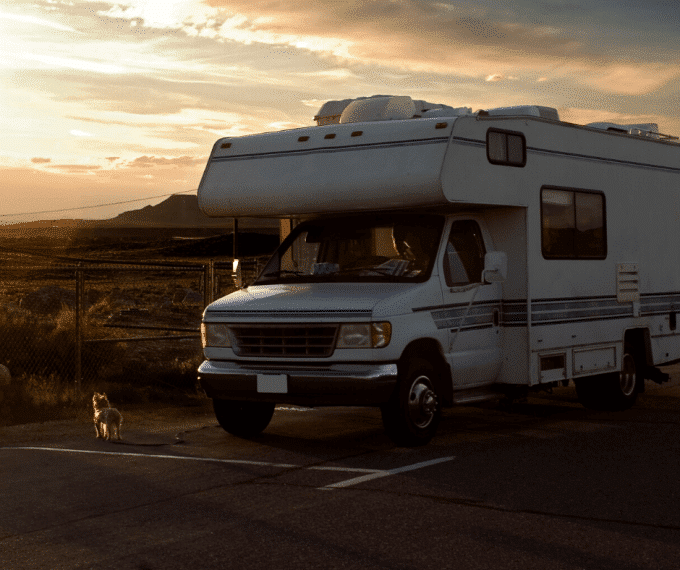 Their corporate policy states that: "Permission to park is extended by individual store managers based on availability of parking space and local laws." In other words, you must ensure that you speak directly with the store manager before you arrive for permission. If you cannot reach them by phone, go into the store when you arrive to try and locate them.
More than any other retail location, Walmart lots seem to be where you are most likely to get a "courtesy call" from an officer at your door in the middle of the night.
So please, don't take a chance on this one. Get that permission early in the day and try to arrive before dark, because the spaces really do fill up fast at many locations.
3 – Cabela's
Last but not least in our list of free overnight RV parking options, you can take a shot at locating a Cabela's (or Bass Pro Shop…under the same corporate umbrella), popular stores filled with everything you can imagine related to hunting, fishing, camping, etc. It is an outdoor person's paradise.
Now, not all locations will allow overnight parking, but those that are equipped are really well equipped. For instance, at one location in Acworth, Georgia they have five RV specific parking spots located at the back of the store which will accommodate any size RV.
As if that weren't enough, they also have a $5 RV dump station you can use if necessary. How's that for handy?
And yes, the Allstays app will also point out these locations for your overnight parking convenience.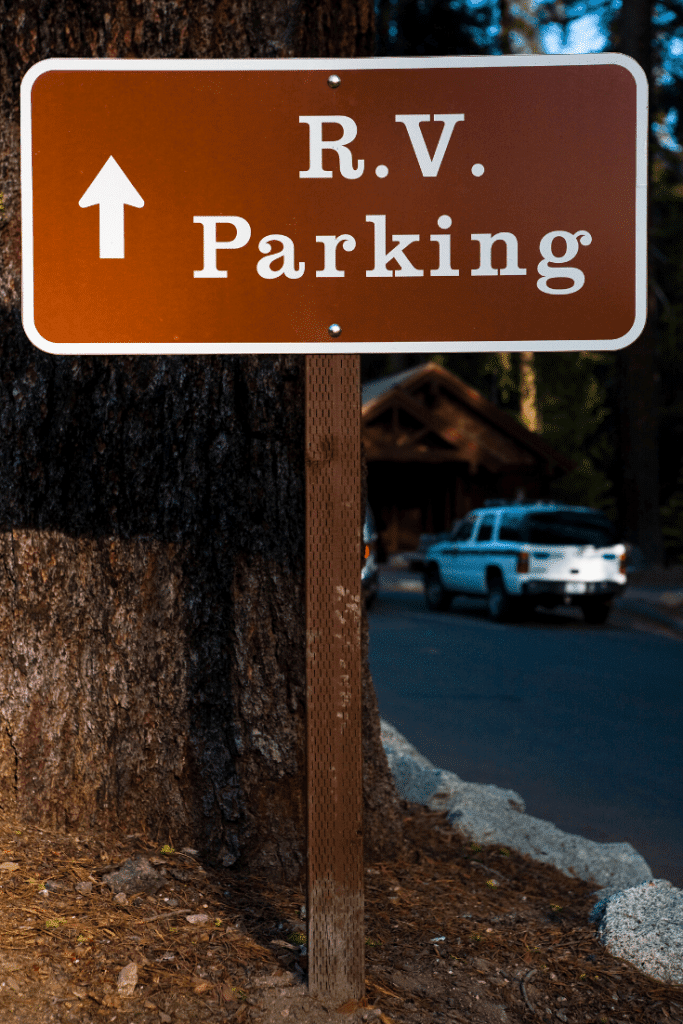 Apps that Will Help
Don't get me wrong: A quick Google search will get you started in researching this whole idea of free overnight RV parking, and even finding some places to stop. But you need something a bit more user-friendly than that when you are in full-on trip planning mode on the road.
Of course, apps are the answer, because there's always "an app for that". Here are a couple of phone apps that you can consider to help you locate the best overnight parking options as you travel.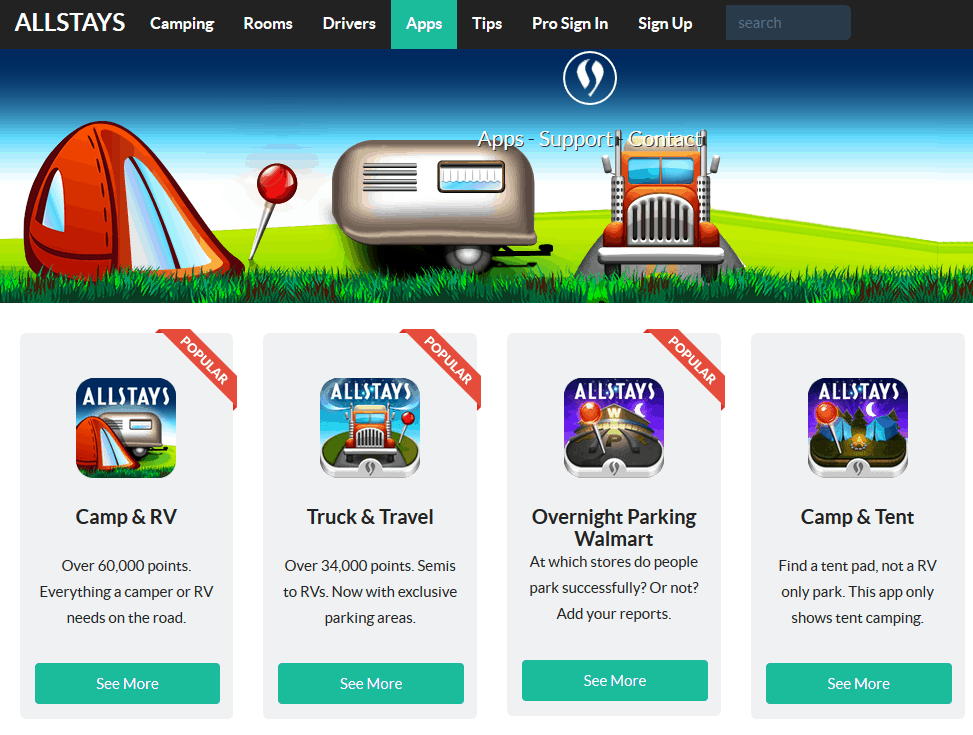 During our 17 months of travel, the Allstays app was worth its weight in gold. You can take a look at how we used it in this Allstays post we wrote.
It is definitely not an exaggeration to say that I used this app multiple times per week during our travels for locating far more than just overnight parking options. I was able to search for things like:
Truck stops that I was confident my travel trailer could fit into
Locations to refill my RV's propane (LPG) tanks
Rest areas or roadside pullouts for quick pit stops
Low clearance roadways that I needed to avoid
RV dump stations to empty my black and grey tanks
But on the overnight parking topic specifically, here's what you will be able to locate as well:
Cabela's Stores
Bass Pro Shop Stores
Cracker Barrel locations
Walmart locations (indicating whether they allow overnight parking or not…but call to verify)
Other overnight parking options (casinos are very popular in some states, roadside picnic areas in others, city parks, etc.)
Helpful information for many locations when you click on the location (best spot to park, rules, reviews from users, contact info, etc.)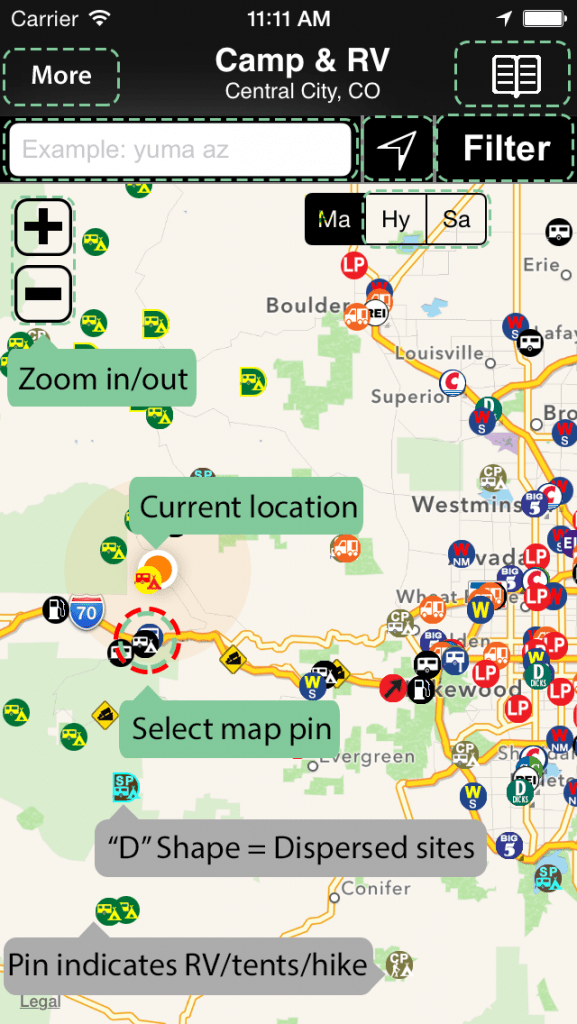 It's simply an all-in-one type of resource that makes your life as an RVer much more streamlined and simple. Compared to trying to conduct research using a search engine, this will save you so much time and hassle for exactly $9.99 (one-time fee).
For my money, there was no hesitation. And absolutely no regret after the purchase…well worth that few bucks!
Aren't There More Apps to Choose From?
I was planning to give you a small handful of app options for navigating your free overnight RV parking options. I mean, that's the customary thing to do in informational posts like this, right?
But the truth is that when I took a look at the other options out there, comparing them to Allstays in terms of number of reviews and number of stars, it just didn't make sense.
In this space, Allstays is completely dominating the (minimal) competition. So if you are going to spend any money on an app, I can't recommend another option in good conscience.
It's possible that I have overlooked some decent options out there, so feel free to point out any other apps for free overnight RV parking in the comments section below that you feel should be included. I would be more than happy to add them!
Free Overnight RV Parking Etiquette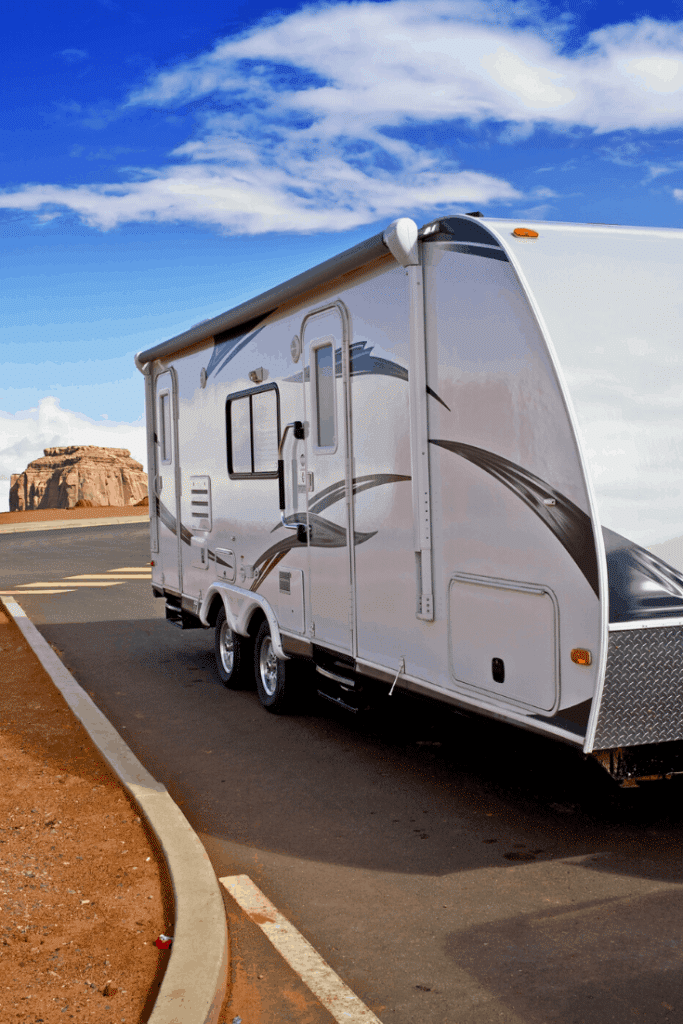 This great option for RVers to park overnight for free at various locations should be protected, most of all by RVers themselves. And you know how the saying goes: "If you abuse it, you lose it!"
For decades, Escapees RV Club has been on the front lines of advocating for the rights of RVers in our country. We used them for their mail service during our 17 months of travel and I give you a good idea of all the benefits they offer in this post.
This organization has opposed legislation at many levels that would have ended this opportunity for RVers to park for free at retail locations. They have mobilized their membership to fight for their rights and for fair treatment, to make their voices heard. And they have been the voice of reason in this space, trying to create a situation that is mutually beneficial for all involved.

In an effort to preserve this privilege for many years to come, Escapees RV Club developed and promoted the "RVers Good Neighbor Policy" back in the early 90s. Simply put, it is an effort to remind and encourage all RVers to do their part in terms of protecting this privilege. The best way we can do that is by following their 8-part Code of Conduct:
Stay one night only!
Obtain permission from a qualified individual.
Obey posted regulations.
No awning, chairs, or barbecue grills.
Do not use hydraulic jacks on soft surfaces (including asphalt).
Always leave an area cleaner than you found it.
Purchase gas, food, or supplies as a form of thank you, when feasible.
Be safe! Always be aware of your surroundings and leave if you feel unsafe.
Not following this code has serious consequences and is detrimental to the rights of all RVers.
My One Addition to this Policy
I don't claim to understand this entire topic better than an RV club that has been around for decades advocating for the rights of RVers. Believe me. And there may be a good reason they left this piece out of their policy.
But I have to say this because it seems that I see complaints about it so often in social media: Don't use a generator at ANY free overnight parking location!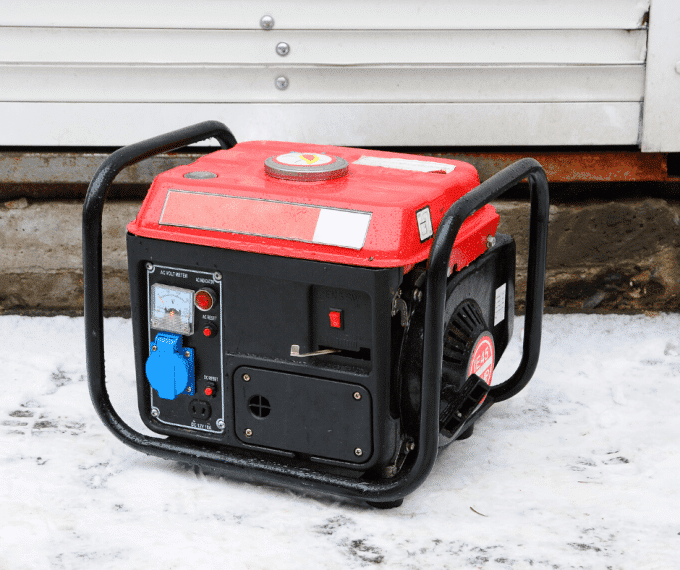 If you do, you are asking for trouble (from neighbors and the establishment where you are parked) and you are jeopardizing this parking privilege for everyone.
Are You Ready to Try Out Some Free Overnight RV Parking?
I know it can be intimidating to try one of these options out for the first time. You're afraid you might do something wrong, get a dirty look, get yelled at, get arrested….just kidding on that last one.
But it is totally worth it to get out of your comfort zone a bit and take advantage of this fantastic way to cut costs during your travels.
And by the way, if cutting costs AND having some fantastic experiences at wineries, breweries and golf courses across the country sounds like a match made in heaven, you must check out our post that sings the praises of the Harvest Hosts Membership! This is "almost free" overnight parking with a very tasty (and often scenic) twist. Don't miss out on it!

Well, what are you waiting for? Start locating some of these fantastic ways to pinch a penny and expand your horizons out on the open road!
Safe travels, my friend.
PIN THIS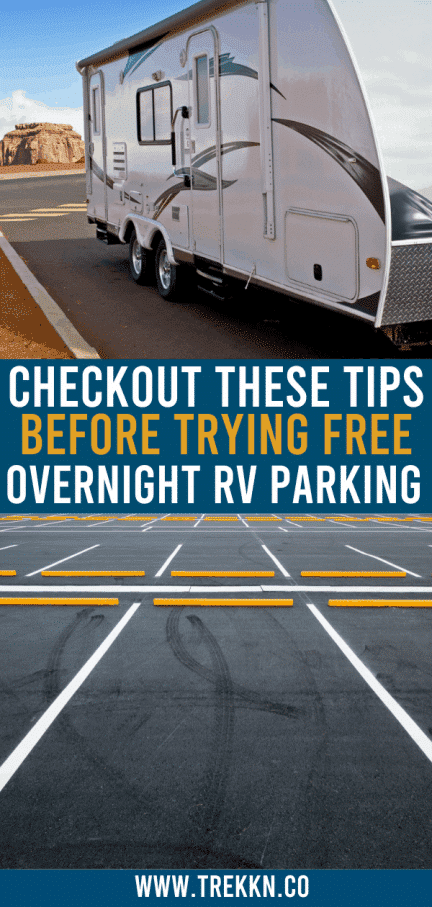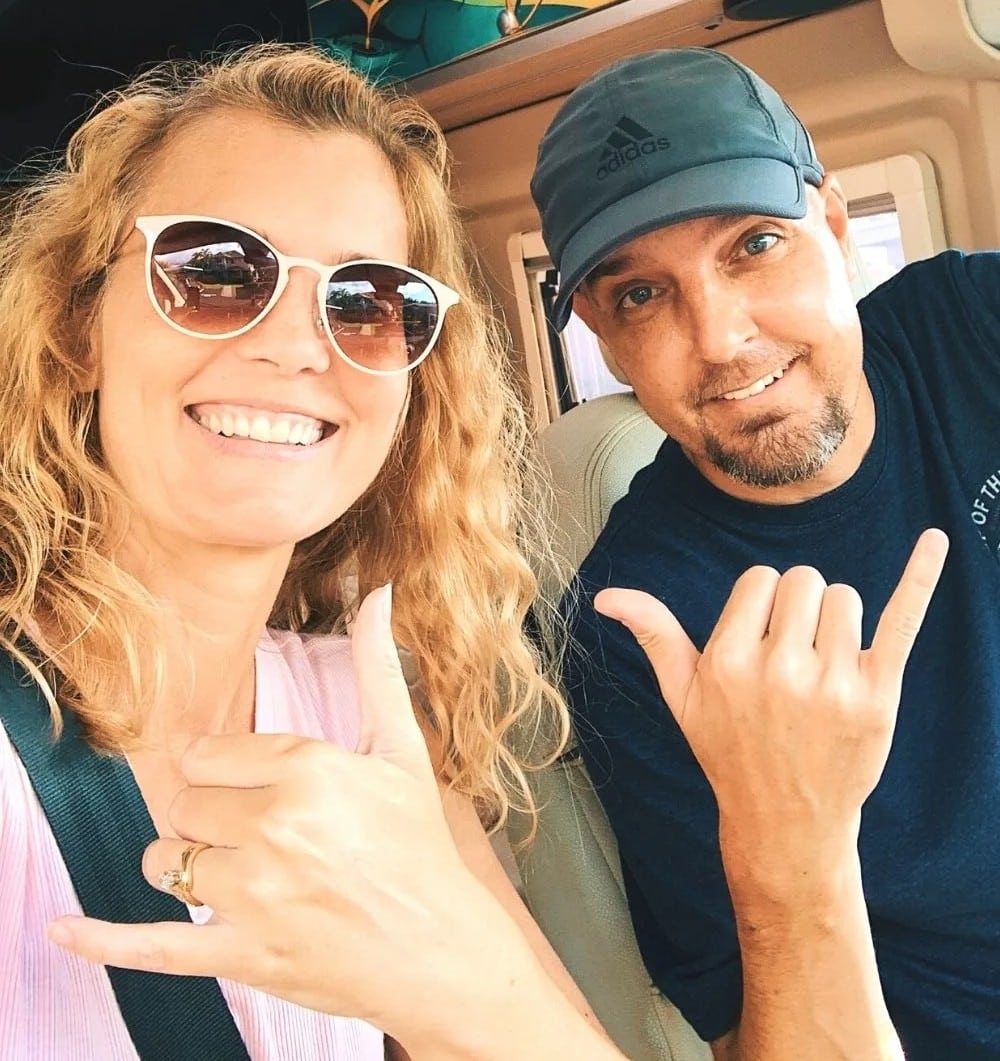 Todd loves a competitive game of table tennis, a breathtaking hike, and exploring new places. He lived and traveled in an RV with his family as they traveled throughout much of the US and parts of Canada. Todd has extensive knowledge about RV travel, safety, and accessories and has shared many of his stories here on TREKKN. When he's not busy launching and building small businesses, you may find him staring at pictures of Glacier National Park (probably his favorite spot on earth).