Vegan Camping Meals To Keep You Fueled and Happy

In the past, traditional camping meals may have been dominated by animal products (think: hot dogs and hamburgers), but today there are so many great options for vegetarian or vegan eaters.
Whether you're camping in an RV or a tent, we hope this guide will inspire you to enjoy delicious vegan camping meals.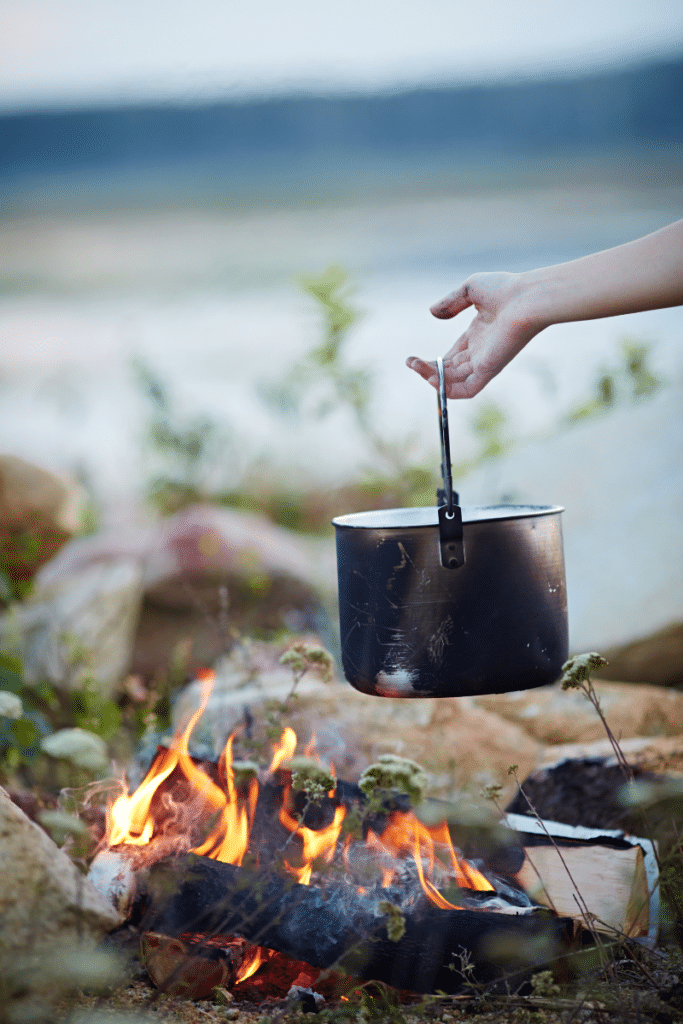 Can Camping and Eating Vegan Go Together?
With a little bit of preparation, camping and eating vegan can go together like peanut butter and jelly (one of our favorite go-tos for vegan camping lunches, by the way).
As with any camping meals, simplicity and convenience are always a priority. Plus, you want to choose foods that transport well and will last the duration of your trip.
With these things in mind, let's get started with how to prepare for your trip.
Prepare In Advance for Your Trip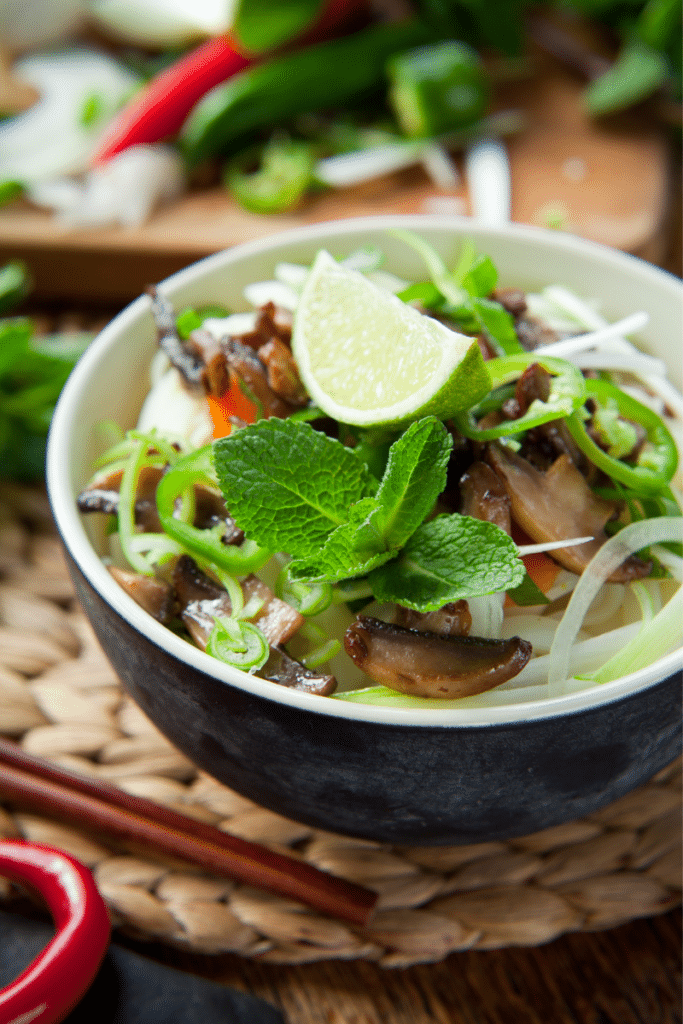 Especially for vegans, it's important to stock up on essential items before your trip. If you're camping in a remote area, it's unlikely you'll find tofu or soy milk at the corner store.
If you have the luxury of space, bring more than you need, particularly with these harder-to-find vegan staples. You don't want to run out part way through your trip and not be able to restock nearby.
But before you run off to the store, be sure to do some meal planning. Map out what meals you'll be cooking so you can buy accordingly and pack the right amount of everything you need.
Focus on breakfast and dinner, as lunch will likely be on the go.
Here are some staples for any vegan camping grocery list:
bananas, apples, oranges, and other fresh fruit that transports well
oats
ketchup, mustard, hot sauce, salt & pepper
plant-based milk (shelf stable in carton type)
bread, buns, or wraps/tortillas
veggie dogs and burgers
vegan graham crackers, marshmallows and chocolate for s'mores
cooking spray/ oil
canned chickpeas and black beans
canned tomatoes or tomato sauce
chips and salsa
potatoes, onion, and garlic
nuts and seeds
dried fruit
maple syrup and pancake mix
peanut butter and jam
popcorn
We like to do our grocery shopping a few days in advance. This is not only so we have time to realize we forgot something, but also so we have all the supplies to pre-make some snacks.
We like to have DIY fruit leathers and granola bars on-hand for travel days and hiking snacks.
If you've never made your own granola bars before, we love this peanut butter granola bar recipe from Forks Over Knives.
Another version of something similar is an energy ball, similarly easy to make and convenient to have on-hand in those emergency hunger pang moments. Try these super simple energy balls from the Veggie Vagabonds.
And if you really want an A+ in your camping meal prep, you can wash and chop your veggies in advance, prep overnight oats, pre-portion trail mix, etc.
Sometimes when we try to do so much before our trip, it feels rushed and stressful getting out the door. But then it's even more relaxing when we get to camp, so I try to do as much prep as possible.
What to Eat on Travel Days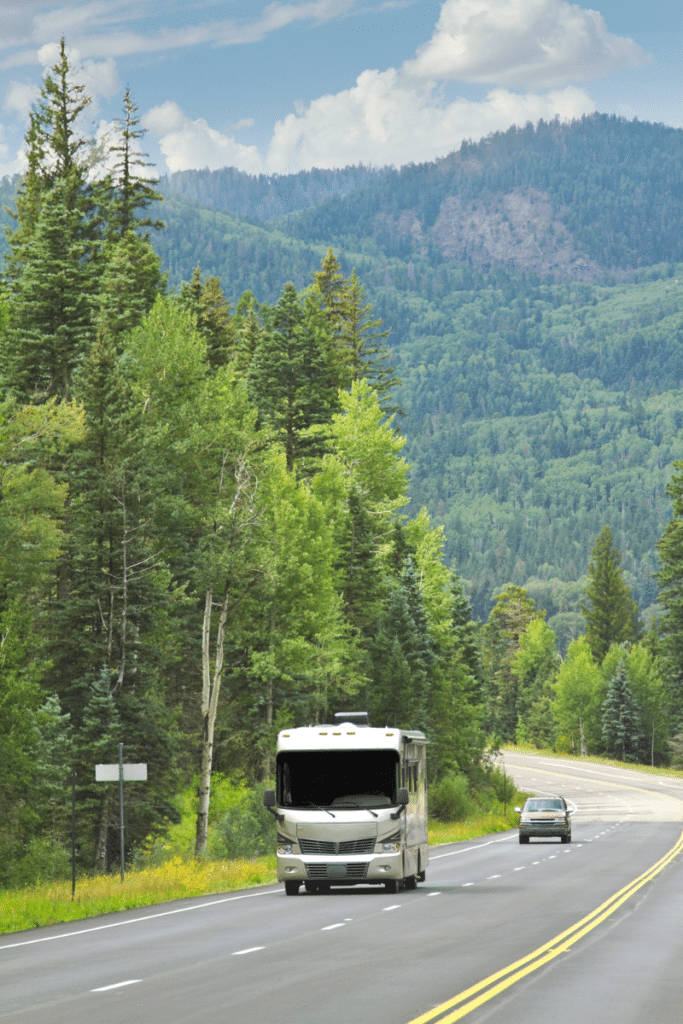 Some days, getting to the campsite can be half the battle. Maybe you have a long day (or two) of driving to get to your camp spot.
Truck stops and fast food are not very vegan-friendly, so we try to avoid them altogether. If you can prep food in advance for your travel days, your whole crew can stay properly fed and happy.
Breakfast burritos make for a quick breakfast on travel days. We like these vegan breakfast burritos from No Sweat Vegan because they have tater tots in them. Plus, they're freezer friendly, so you can make them in advance and just reheat when it's time to hit the road.

If we have time before we leave, we like to freeze homemade veggie burgers or tacos for a quick and easy dinner after a long travel day.
This vegan veggie burger recipe from Cotter Crunch is freezer friendly too. We like these because they don't fall apart when its time to throw them on the grill.
For even more travel day food inspiration, check out these healthy vegan snacks for road trips from Running on Real Food.
Vegan Meals At Your Campsite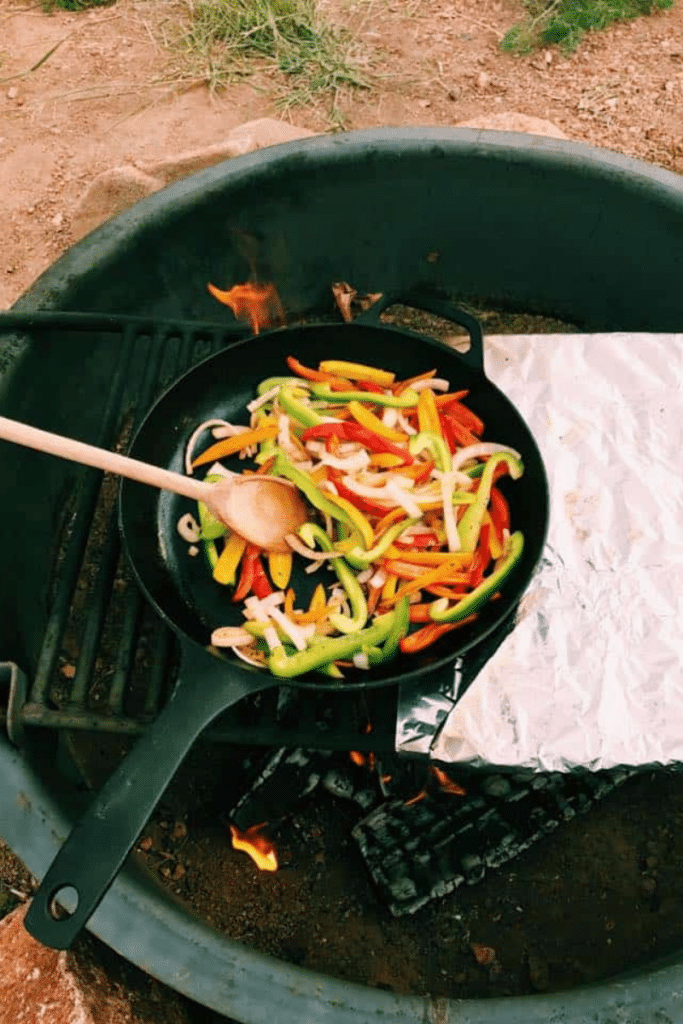 As with most camping cuisine, the name of the game is simple, not complicated. We have better things to be doing, right?
Enjoy being surrounded by nature, play games with the family and friends you're traveling with, and go for a hike or a swim. None of us want to spend our whole day cooking or cleaning while we're camping.
So keep it simple, and use as few dishes as possible to save on the cleanup. If you're camping somewhere for the surrounding adventures, you're probably going to make a hearty breakfast and a big supper on the fire.
We like to keep lunch easy and mobile (think: sandwiches, granola bars, fresh fruit, etc).
Hopefully you're cooking over a campfire, but maybe you're in an RV with propane cooktop. Either way, a cast-iron skillet will be your super-tool for camp cooking.
This one item may be able to do all the cooking, which is super helpful when it comes to not over-packing.
We may be getting ahead of ourselves by starting with dessert, but we can't think of cast-iron camp cooking without thinking of this delicious no-bake apple crisp from Fresh Off The Grid.
If that sounds good, let's move on to some real meals and dive into vegan camping recipes for breakfast and dinner.
Breakfast Recipes
Pancakes and maple syrup are on our vegan camping pantry staples list because it's an easy breakfast that generally makes everyone happy. We always have pancake mix in our camping tote.
Often we'll get to the last day of a long camping trip and we're just eating whatever is left for breakfast (pancakes).
Pancakes are a real champion for their longevity, so we keep them on-hand and save them for the end of the trip when the rest of our food may be near the end of its life.
If you want to take a step up from pancakes, this vegan coconut french toast from Fresh Off The Grid is on a whole new level.

Another simple camping breakfast is the good old instant oatmeal. This camping staple is highly portable, shelf-stable, warm and hearty, and vegan.
If you do a bit of easy prep before your camping trip, you can enjoy an elevated version of oatmeal for breakfast. We like these homemade instant oatmeal packets from The Yummy Life.
Dinner Recipes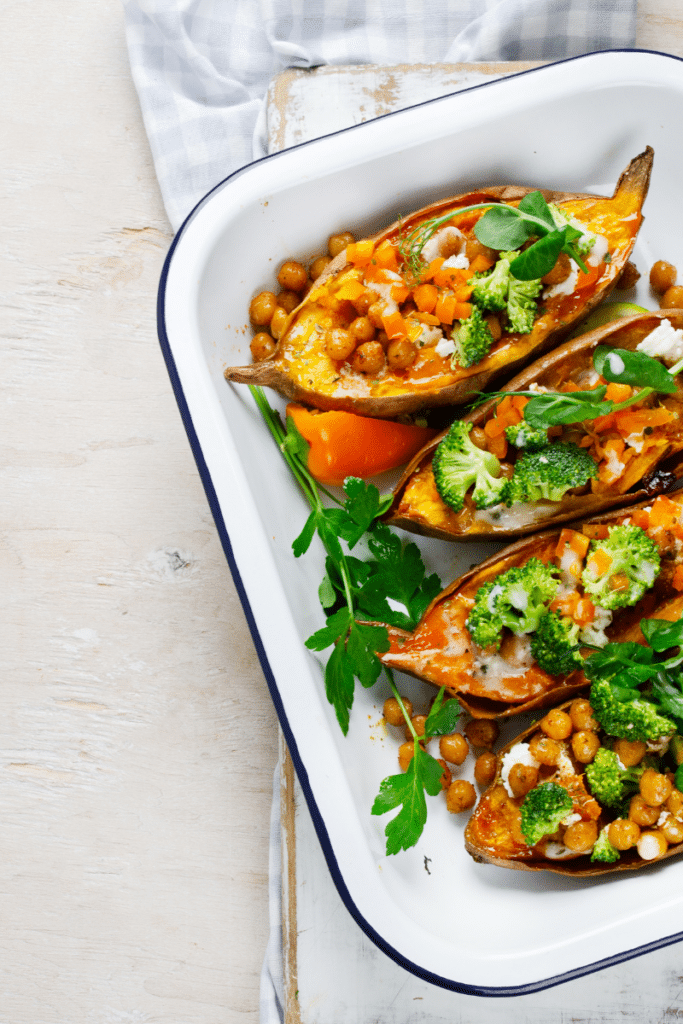 After a full-day of adventures you're probably ready for a big supper around the campfire. Dinner while camping must be both warm and filling, and also easy to prepare with minimal mess.
All of these recipes tick all the boxes, so let's dive in to the top three vegan camping meals.
GRILLED SWEET POTATO FAJITAS
First up is grilled sweet potato fajitas from Fresh Off The Grid. We love this recipe because the sweet potato steaks on the grill are absolutely delicious.
Grilled sweet potato is an excellent meat replacement because it grills well and can provide some bulk to any meal. Sweet potatoes are a great vegetable to take camping because they last a long time and hold up well to rolling around in your trunk.
VEGETABLE FOIL PACKETS
This next recipe wins for convenience when camping because it produces no dirty dishes. Check out these vegetable foil packets from Happy Foods Tube.
You can make vegetable foil packets with any type of vegetable and can cook them over a campfire, a grill, or even a stove. Either way, we recommend following Happy Foods' seasoning advice in the recipe as it really elevates the flavor.
BUDDHA BOWL
Last but not least, this simple healthy buddha bowl from Yvette's Healthy Kitchen is a nutritious and crowd-pleasing dinner. If you have pre-cooked rice, this recipe requires almost no cooking.
In fact, you could make it without cooking anything (besides the rice). But to do it properly, you will need a few minutes on a hot grill for the vegetables. Still, it's so quick and easy, and produces nearly no dirty dishes.
That's it. A perfect long weekend of recipes for your next camping trip!
Whether you're camping with fellow vegans or not, we think your whole tribe will enjoy these dishes. There's nothing better than sharing stories of the day around the campfire with these tasty vegan meals.
And be sure to check out our gluten-free camping meal ideas if you have that need in your group.
Which Vegan Camping Meals Will Become Your Go-To?
Hopefully one of these recipes caught your attention and you're excited to try it on your next camping adventure.
Eating healthy and vegan on the road is easier than ever thanks to all the options on our grocery store shelves. Just remember that you may not have access to the vegan foods you prefer when camping in remote areas, so plan ahead and pack a little extra.
Happy camping and happy cooking!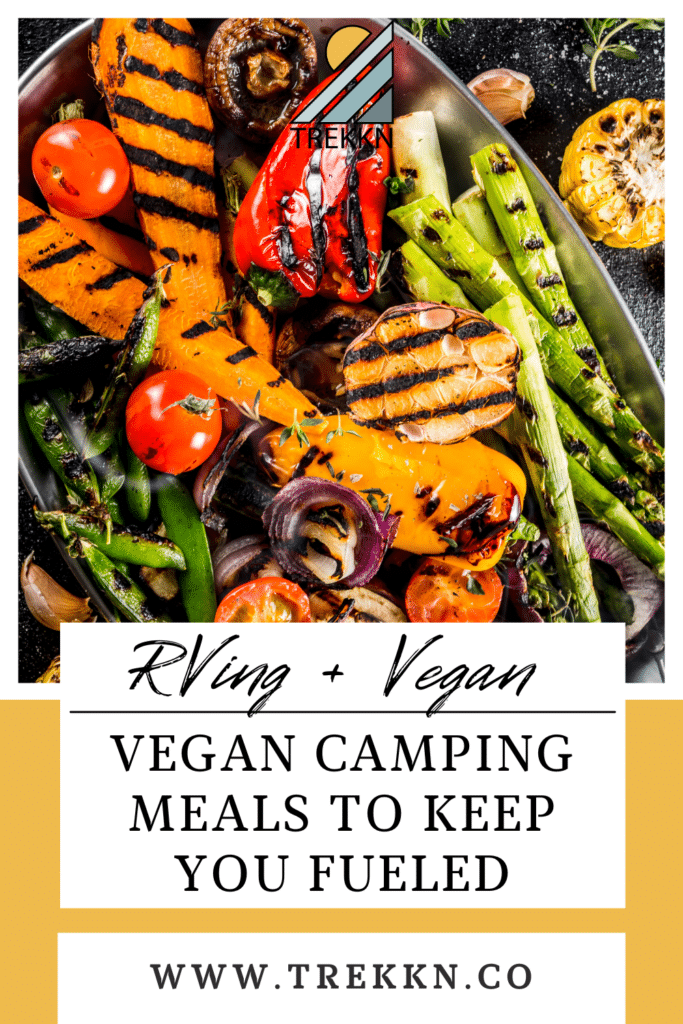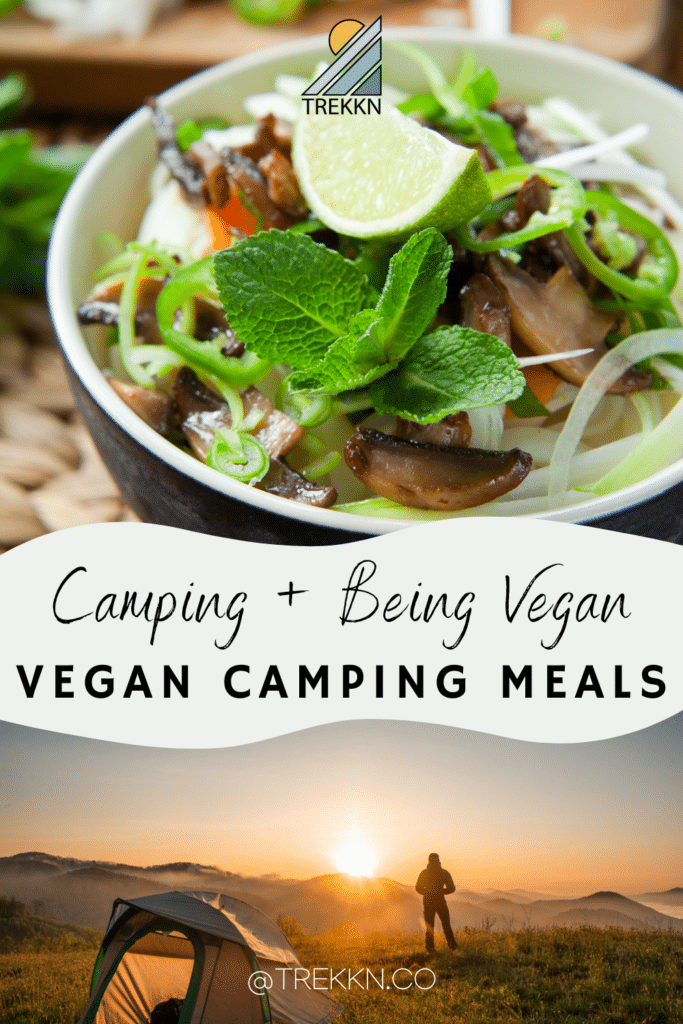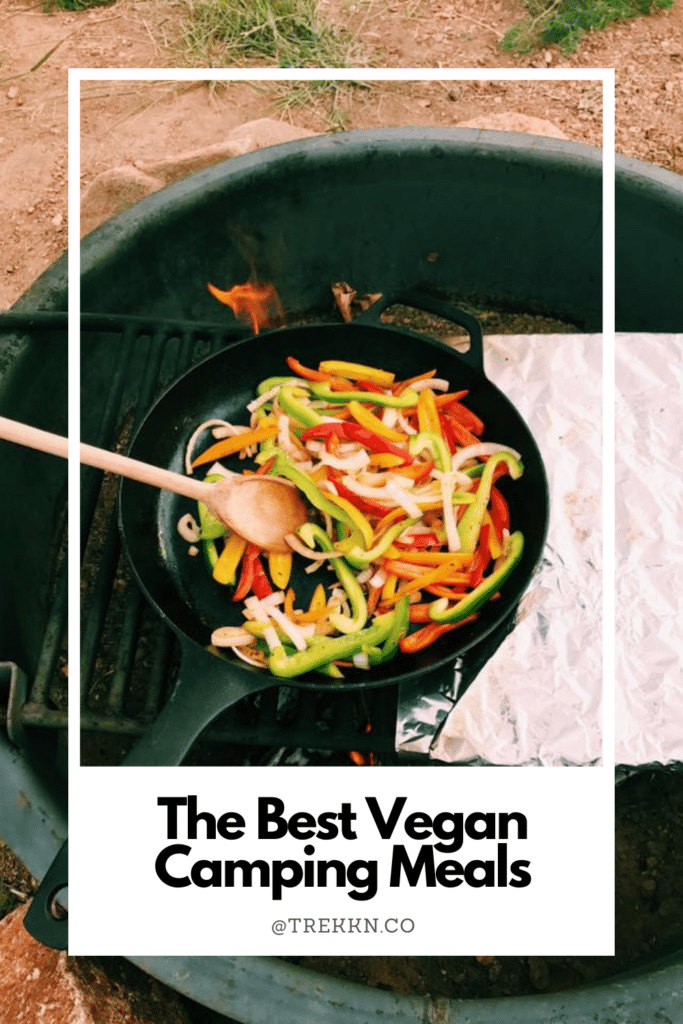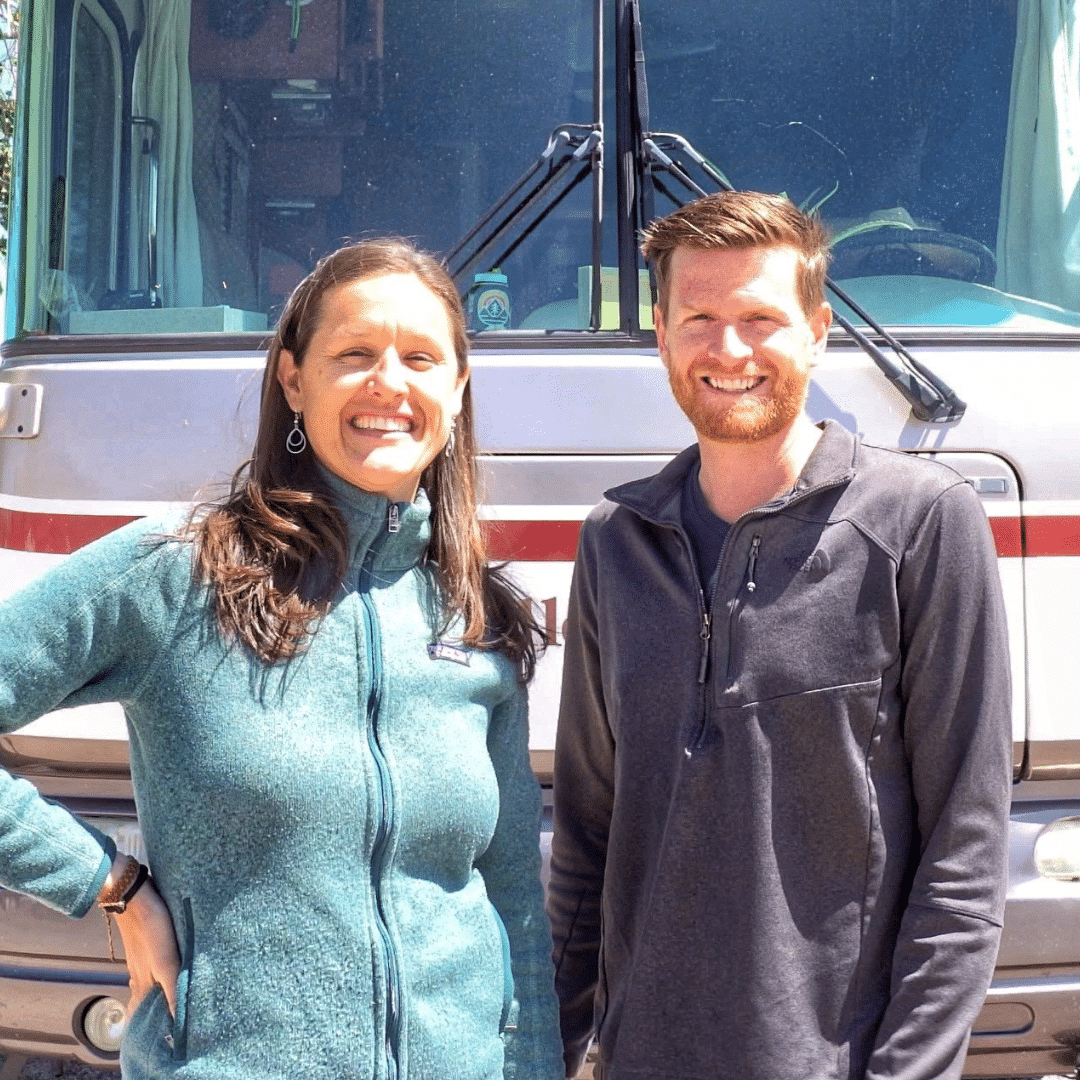 Kristen Bates lives & works from her RV, primarily boondocking off-grid. She owns and operates a women-led travel company, Legit Trips. Kristen loves to explore new places and inspire others to do the same. If she's not typing away on her laptop, she's off on an adventure- hiking, biking, or SUP boarding. You can follow her RV adventures @PerpetualMoves and learn more about her travel company at LegitTrips.com.