17 Make Ahead Camping Meals That are Perfect for RV Travel

One of the most stressful things about preparing for an RV trip is food. These 17 make ahead camping meals are not only perfect for RV travel but will allow you to relax and truly enjoy your vacation time.
Me whipping up something super tasty in our RV 😉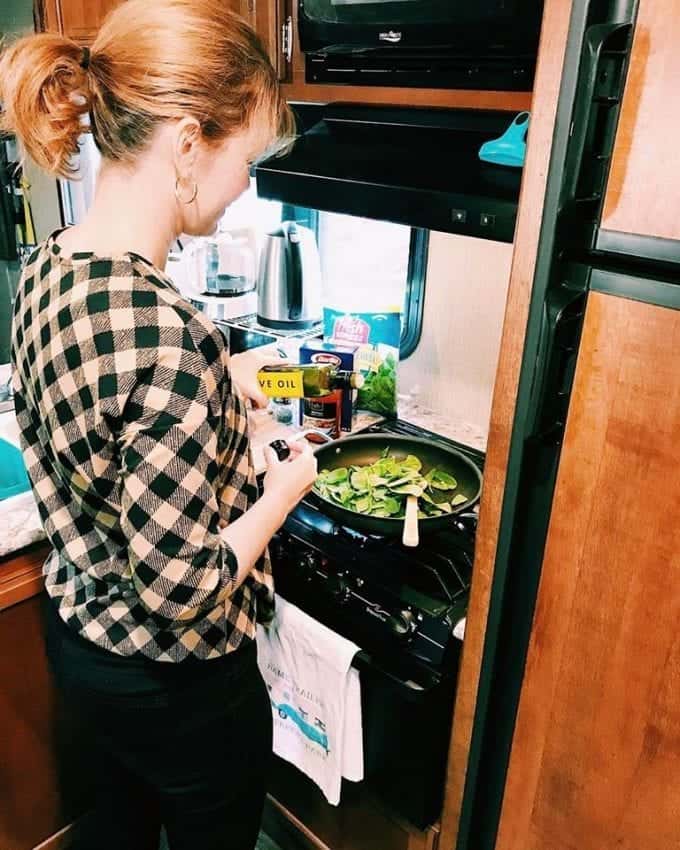 As we traveled around the country, we met so many amazing fellow RVers. Some were full-time like us, some were weekend warriors and some were snowbirds. Our conversations often revolved around favorite destinations, as well as hacks to help make RV travel even more enjoyable.
I'll never forget this one family we met at an ice skating rink (of all places) in Florida. They loved to RV with their kids and escaped every chance they could, often only on the weekends. He was telling us his secret to RVing so much, even with a full-time job and busy family schedule, was that they had their RV ready to go at all times.
How? Well, they had space next to their house where they could park their RV and leave it plugged in. Not only that, but they kept it fully stocked with everything they would need, from linens and clothes to those all-important RV gadgets and outdoor gear. The only thing they had to get ready before a trip was their food. And for that, they did a lot of make ahead camping meals.
They did everything they could to make sure they had minimal excuses to hit the road as often as possible and 100% relax once they arrived at their destination.
I love that! And if we had space to do the same thing, you can bet I would.
To help make sure you can relax as much as possible on your RV camping trip, I asked some fellow bloggers to share their favorite make-ahead camping meals of make-ahead RV meals.
From coffee cake and overnight oats to chili and potato pancakes, there's a little something for everyone.
17 Make Ahead Camping Meals
Chicken Make Ahead Meals for Camping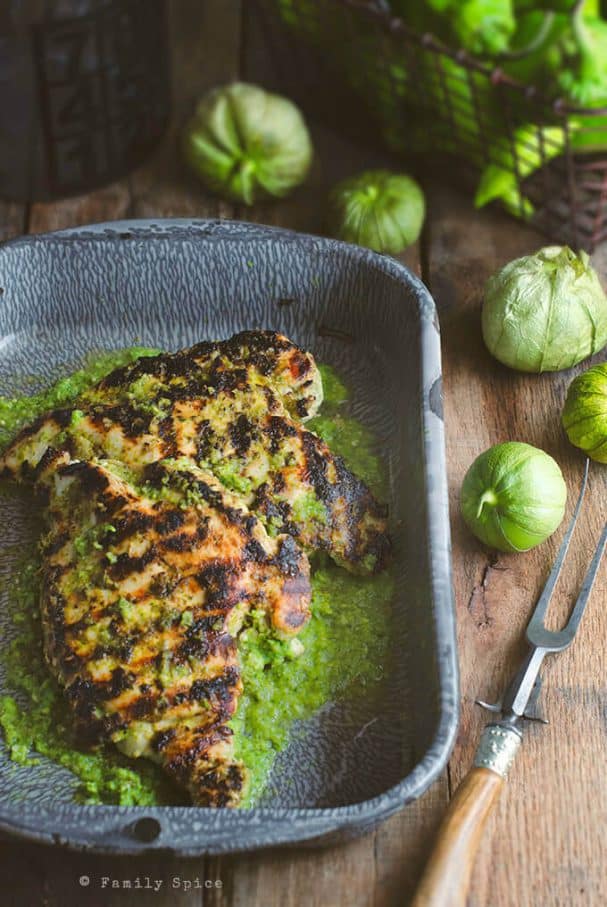 For this recipe, just marinate the chicken at home and grill over the campfire.
"This simple salsa verde marinade includes roasted hatch chiles, tomatillos, cilantro and garlic. The tart tomatillos not only provide flavor, but they also help tenderize the chicken breasts and keeps it super moist and juicy." – Family Spice
Seafood Camping Make Ahead Meals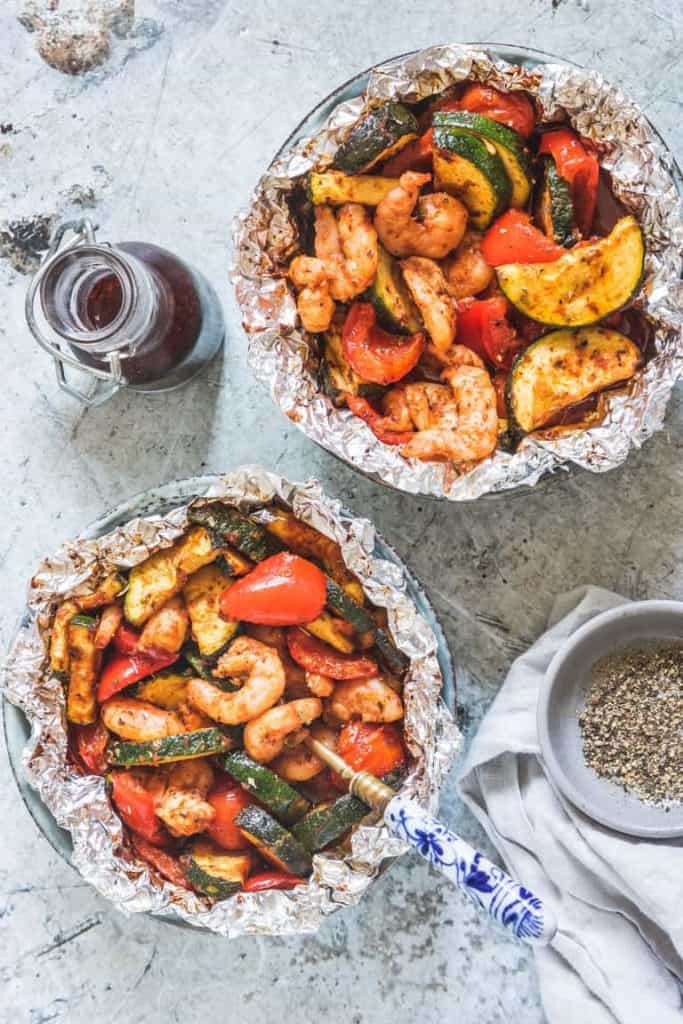 For this meal, make the foil packets ahead of time then light up the grill!
"Yeap, these Shrimp Foil Packs packed with veggies will save you from your stovetop. Oh and that extra dollop of butter you can add before grilling makes this recipe even more amazing. Plus these are gluten free and low carb too." – Recipes from a Pantry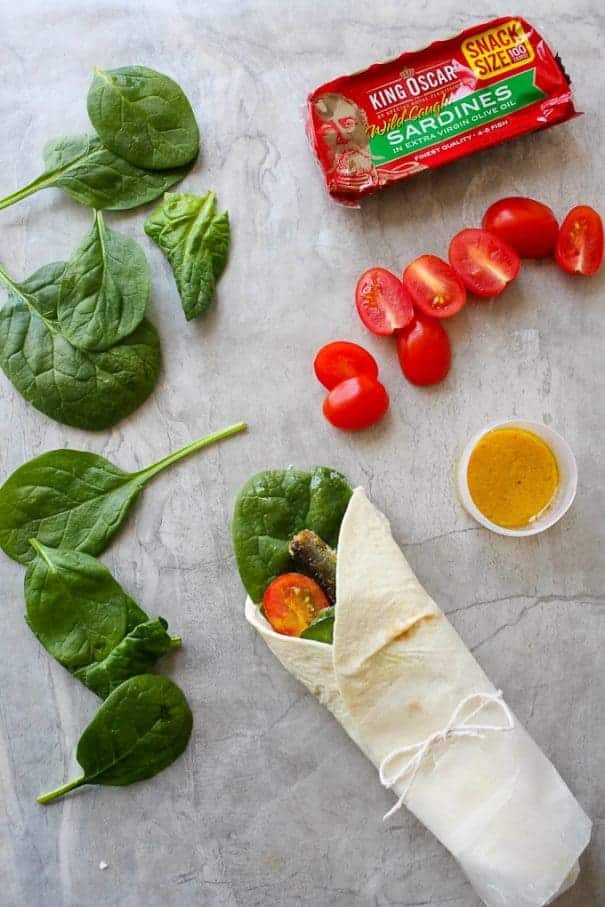 Are you questioning the choice of sardines? Read her post to find out why these little guys are a great option.
"These easy fish wraps are customizable, portable, and an easy, healthy lunch option!" – Champagne Tastes
Beef & Pork Make Ahead Camping Meals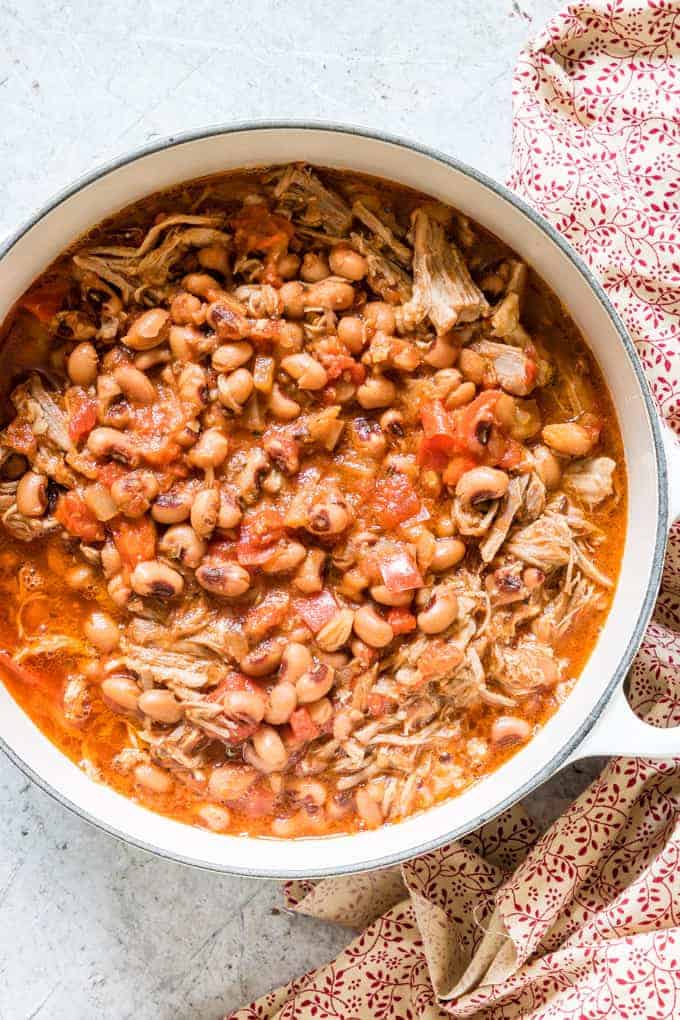 Make this yummy stew at home and then reheat over the campfire or in your RV kitchen.
"It's a meaty, flavourful and hearty stew that tastes wonderful roasted over an open campfire but it can be made in an Instant Pot, slow cooker or oven too without sacrificing flavour." – Recipes from a Pantry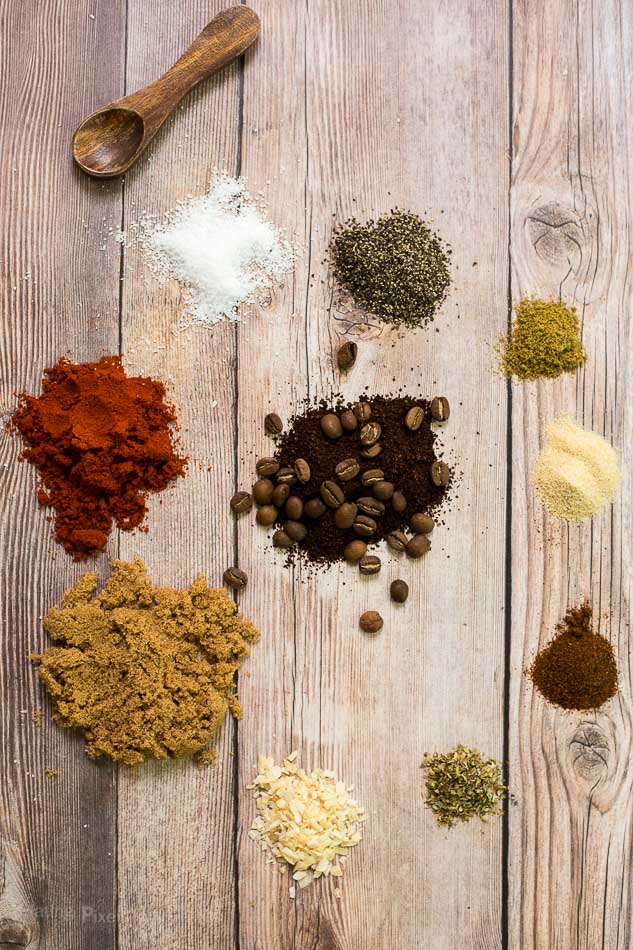 Yum. He had me at coffee. Make this rub before you go and serve up some pork chops bursting with flavor.
"These Cowboy Coffee Rub Grilled Pork Chops use a simple homemade rub that penetrates flavors deep into the meat." – Plating Pixels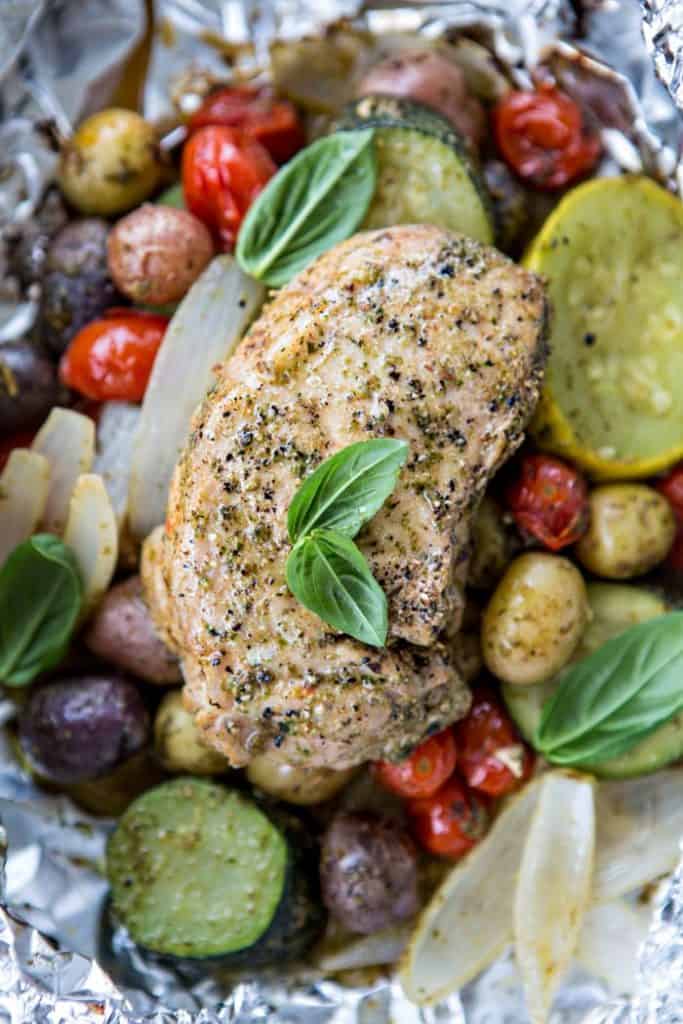 Prep your veggies at home and store them in a Ziploc bag. Then when you get to your destination, assemble your packets and throw them on the campfire. Easy peasy.
"After that, all you have to do is place the pouches on the grill and cook until the vegetables are tender and the meat is cooked through." – Good Life Eats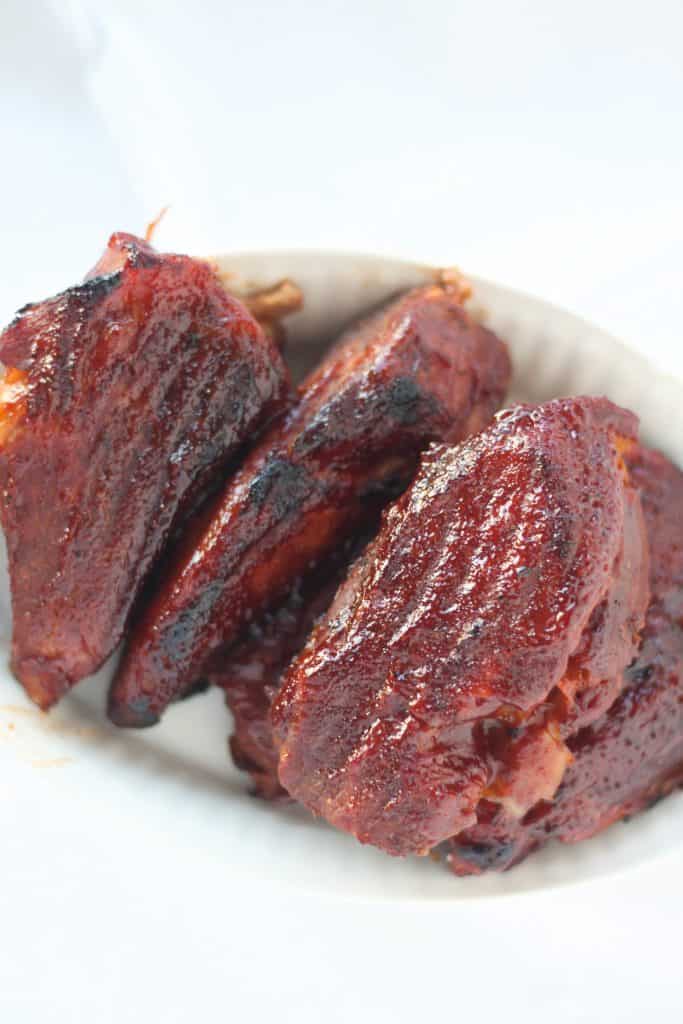 If you've read my RV kitchen accessories post or seven kitchen essentials + RV cooking tips post, then you know just how fond I am of the Instant Pot for RV travel. An Instant Pot can be a huge help for simple make ahead camping meals.
For these country style ribs, apply the rub mixture before you leave home, then place them in the Instant pot with the BBQ sauce and broth and you'll have delicious ribs in about an hour.
"Not only can you cook them in under an hour, but they are incredibly juicy and delicious ~ just as if you'd been slow cooking them all day in the oven or a slow cooker." – Whole Lotta Yum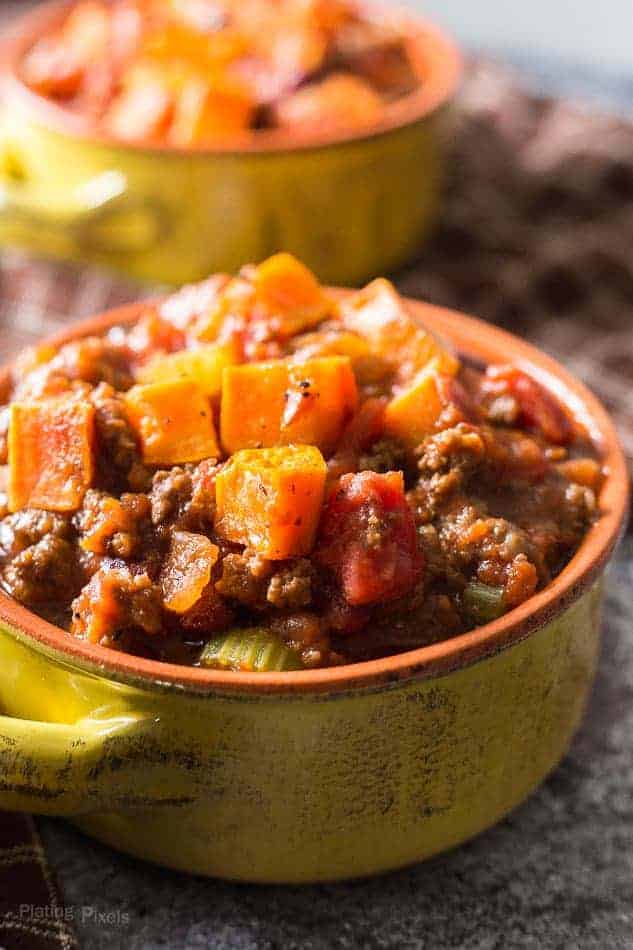 Chili is always better the second day and this one is no different. Either cook the entire dish ahead and time and reheat or roast the sweet potatoes + chop all of the veggies at home.
"Roasting the sweet potatoes is an extra step but is so worth it. It adds incredible flavor and creates soft, tender cubes of potato with crispy, browned edges." – Plating Pixels
Vegetarian/Vegan Make Ahead Camping Meals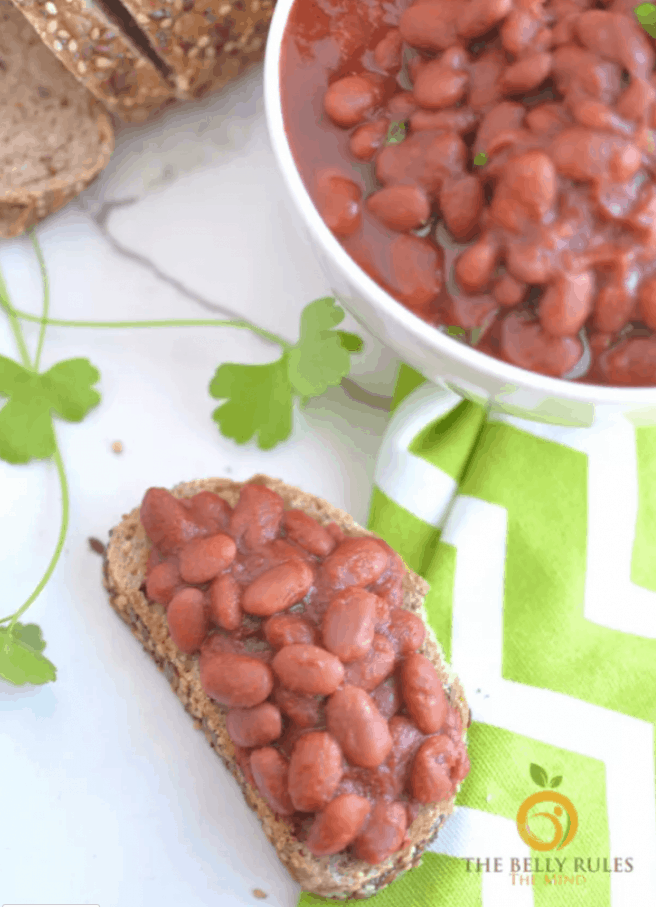 Make these ahead of time in the Instant Pot and then reheat over the stove or campfire. And let me tell you, I've never had baked beans on toast but am definitely trying it now!
"This vegan instant pot Baked beans recipe is super easy to prepare. Just soak the beans for a few hours (don't worry if you forget it too), add everything to your favorite gadget instant pot, and walk away." – The Belly Rules the Mind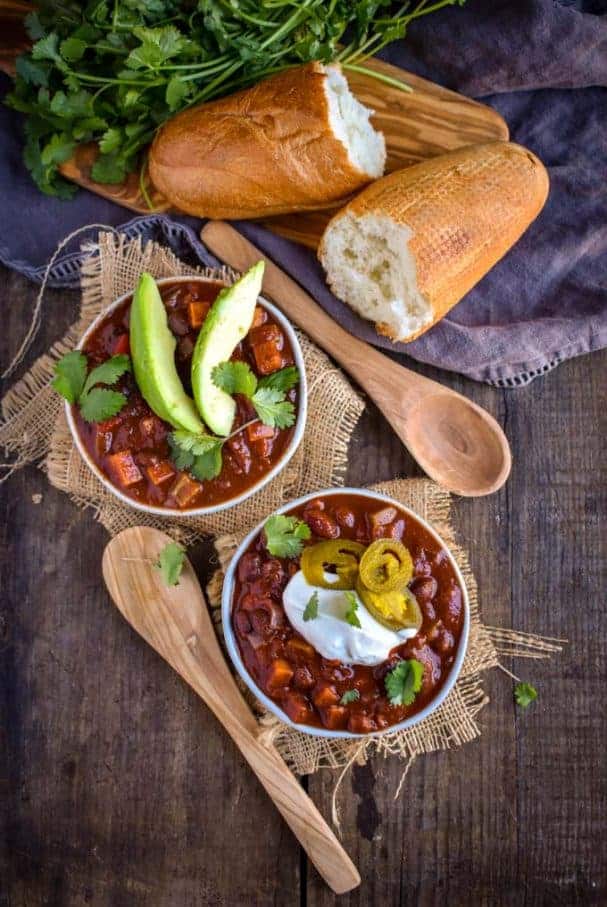 Chili is one of my all-time favorite make ahead meals for a camping trip. It is so much better heated up than right out of the pot!
An awesome good pot of vegan chili you can make ahead, reheat and serve.
"The secret to any good chili are the spices. I know. Most will say the meat. But, that's crap! It's the spices." – Shane & Simple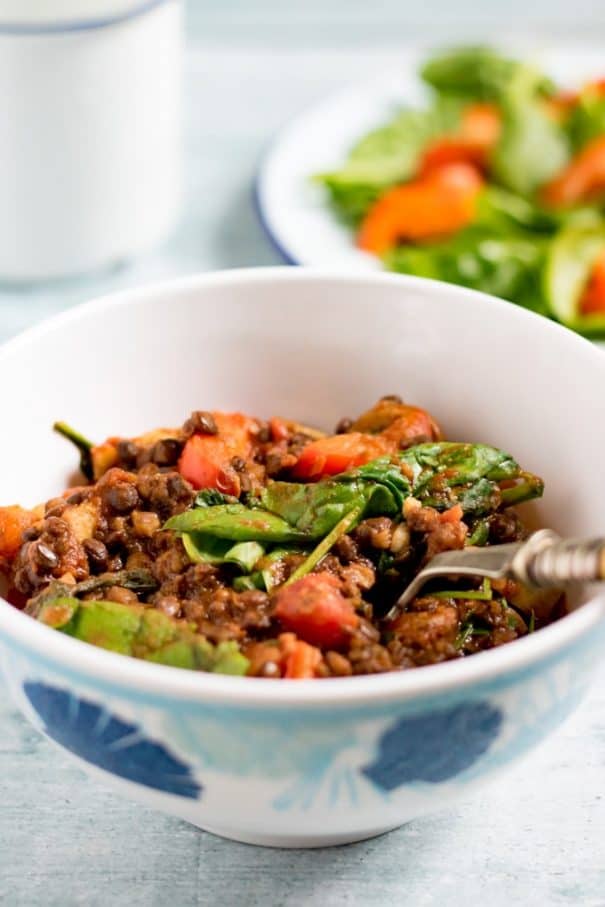 A little bit of prep at home and you can whip up this stew in no time over a camping stove, fire or in your RV kitchen.
"I like to prepare my chopped vegetables before heading for the campsite." – Veggie Desserts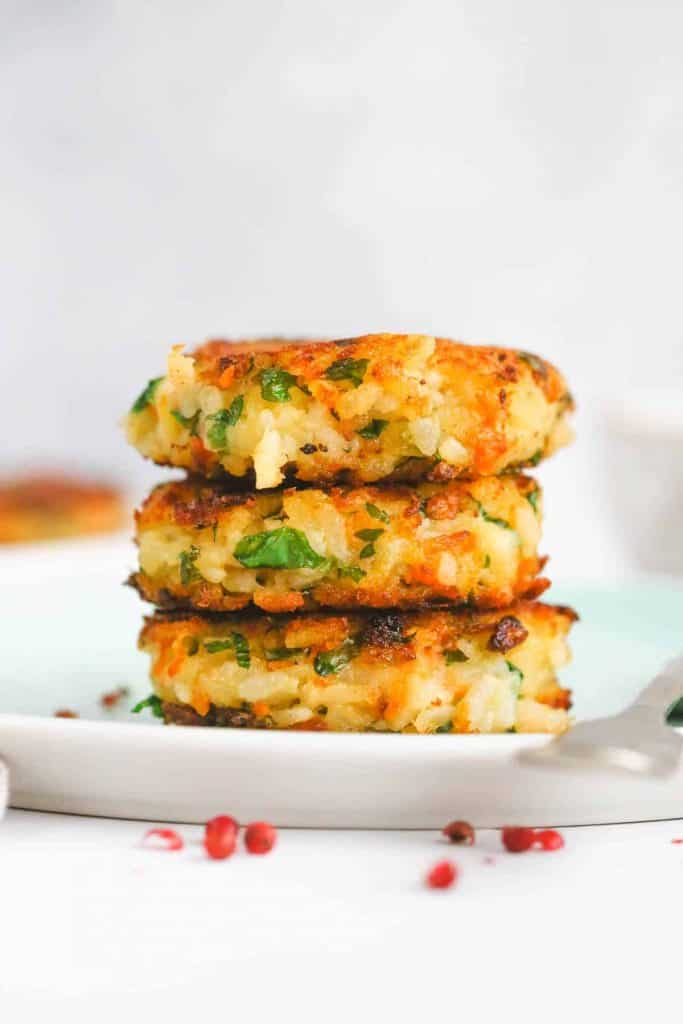 Mix and shape these potato pancakes at home and then fry them up quickly for a tasty dinner.
"They are so easy to make, and the kids love them. Naturally gluten-free, and suitable for toddlers. Also great for freezing and make ahead meals." – Little Sunny Kitchen
Make Ahead Camping Side Dishes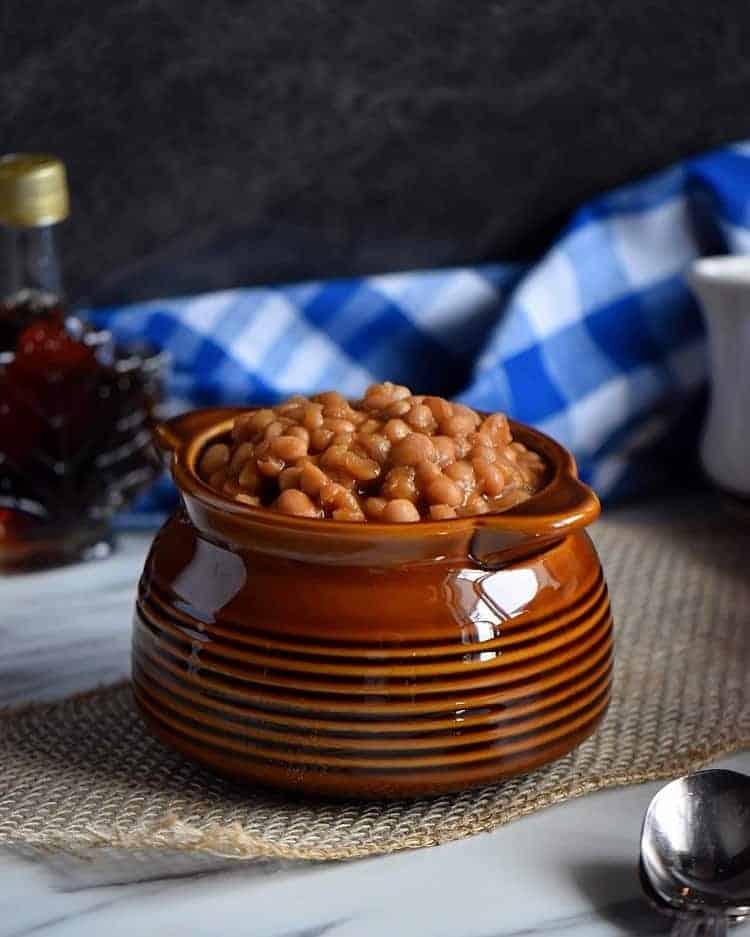 Make these ahead of time, reheat and enjoy!
"This easy baked beans recipe is so versatile that it can be easily adapted for your meatless Monday lineup." – She Loves Biscotti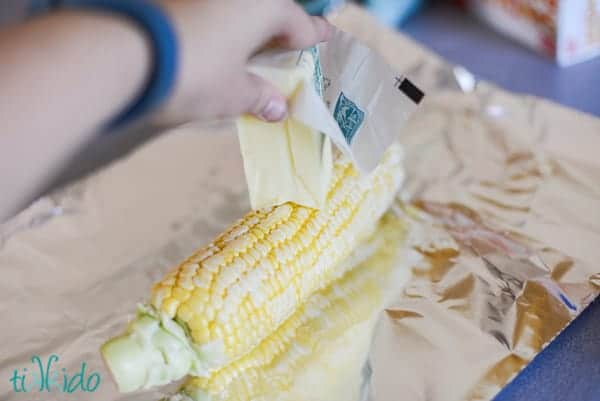 Yum. There's something about corn on the cob and camping. They just go together.
"The great part about this was that I did all the prep at home, which made it fantastically convenient for our camping trip." – Tikkido
Breakfast Make Ahead Camping Meals
There's nothing like having breakfast done for you with these make ahead camping breakfast ideas. If you're not quite a morning person (I can totally relate) making breakfast isn't the first thing you want to do when you wake up. The first thing you want is a cup of coffee and breakfast done already.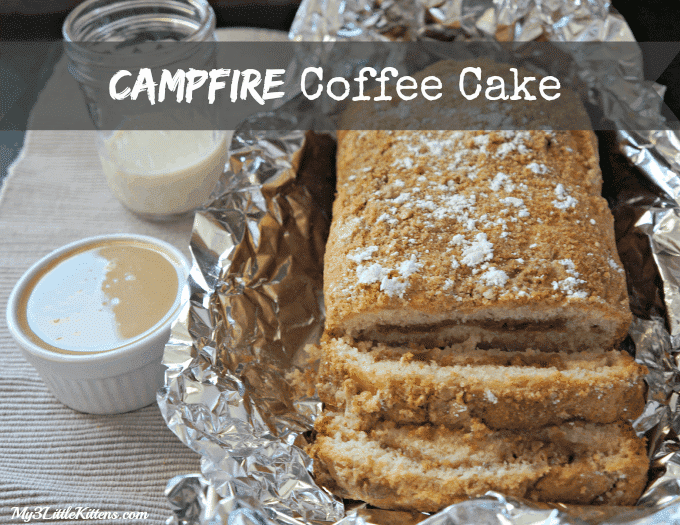 Coffee cake is one thing my family always ask for. Always. This one has a maple glaze that sends it over the top.
"To make this campfire ready, simply bake as normal. Put Maple Glaze in an air-tight container and wrap the coffee cake in tin fold. Simply warm the cake over the fire in the morning and pour on the Maple Glaze!" – My 3 Little Kittens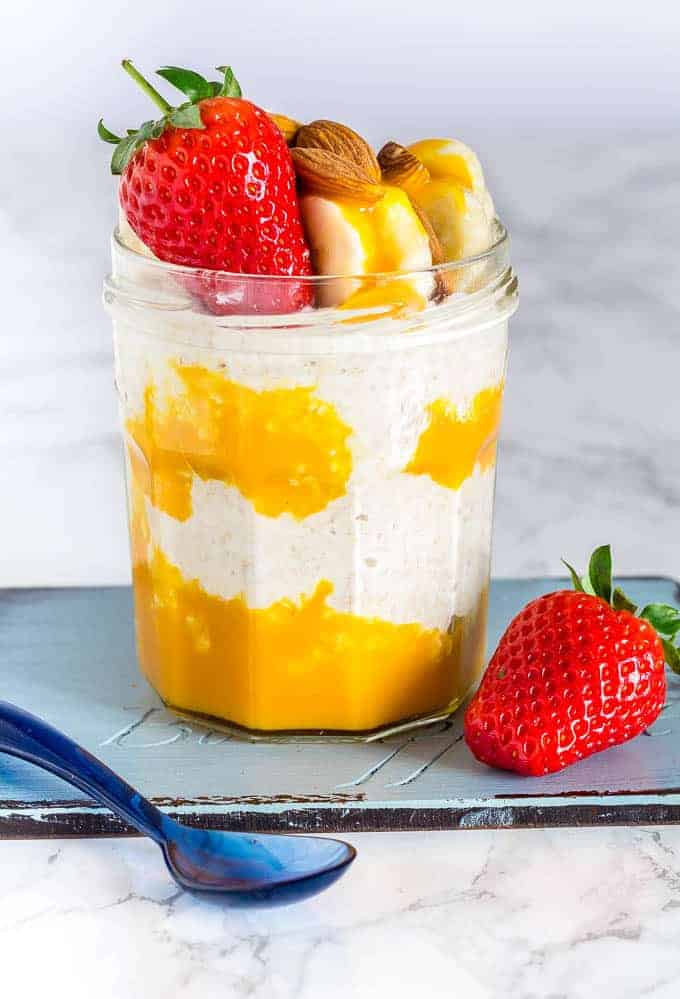 These overnight oats make me want to pack up the RV and head to the Florida Keys!
"These vegan oats, take all of 2 mins to whip up and store in the fridge overnight." – Recipes from a Pantry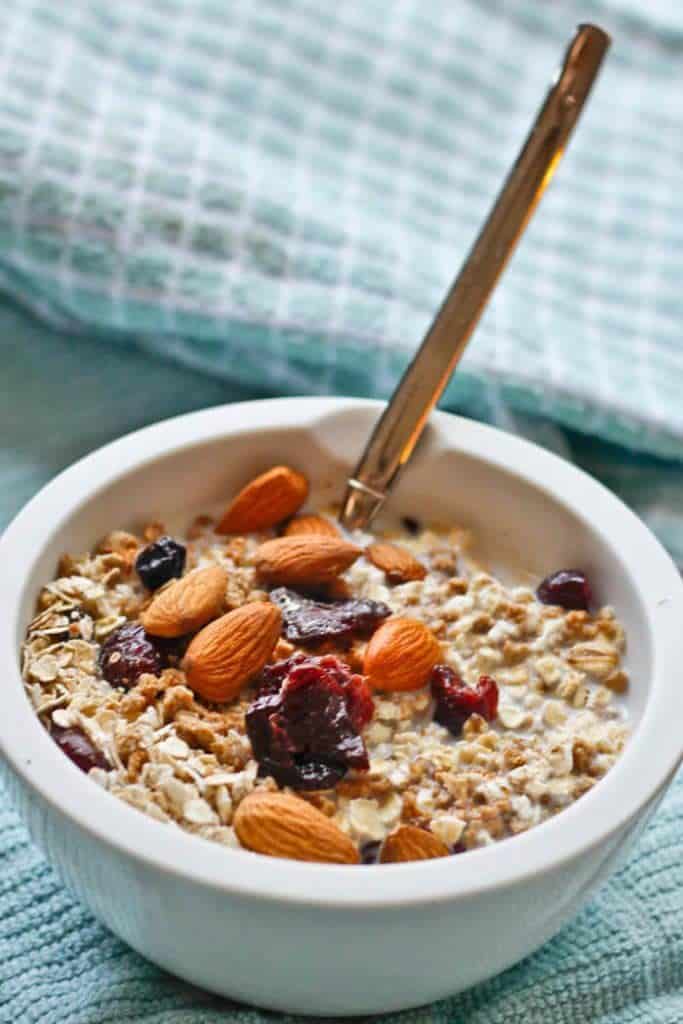 If you like to go on early morning hikes as we do, this is the perfect make-ahead breakfast to take with you or eat before you go.
"This Easy Power Muesli is an easy camping breakfast. It's vegan, keeps me full all morning long, and is a fabulous pre-hike breakfast." – Champagne Tastes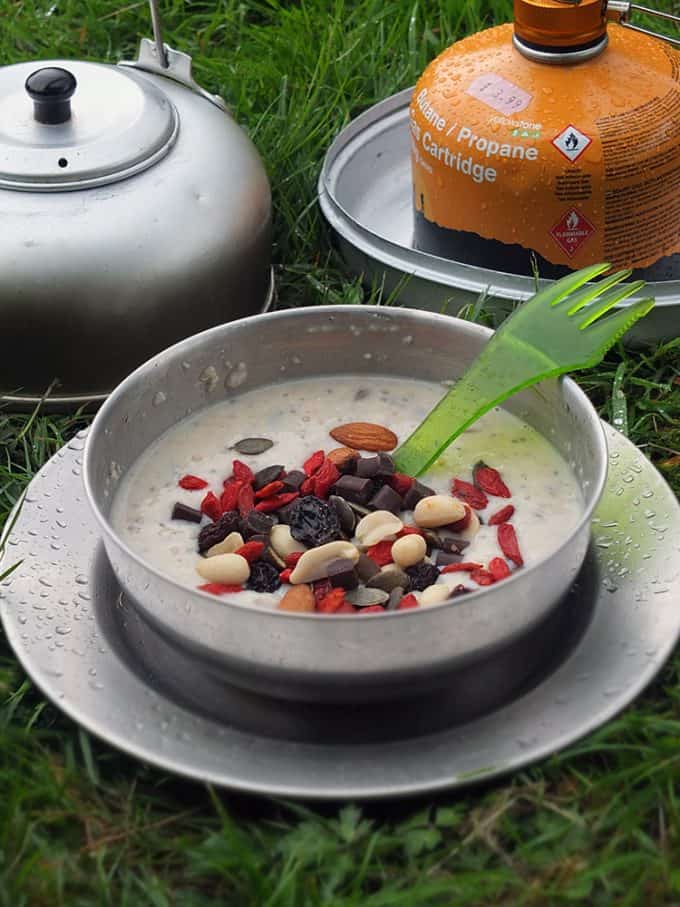 Hearty, healthy and simple to prepare, these porridge packets are the perfect breakfast to get you going in the mornings.
"Eating out at cafes and restaurants can get quite expensive, so in a bid to keep expenditure down I created these little portable porridge sachets for our quick and easy affordable breakfasts." – Elizabeth's Kitchen Diary
Do you have any RV camping hacks for making prep easier?
PIN THIS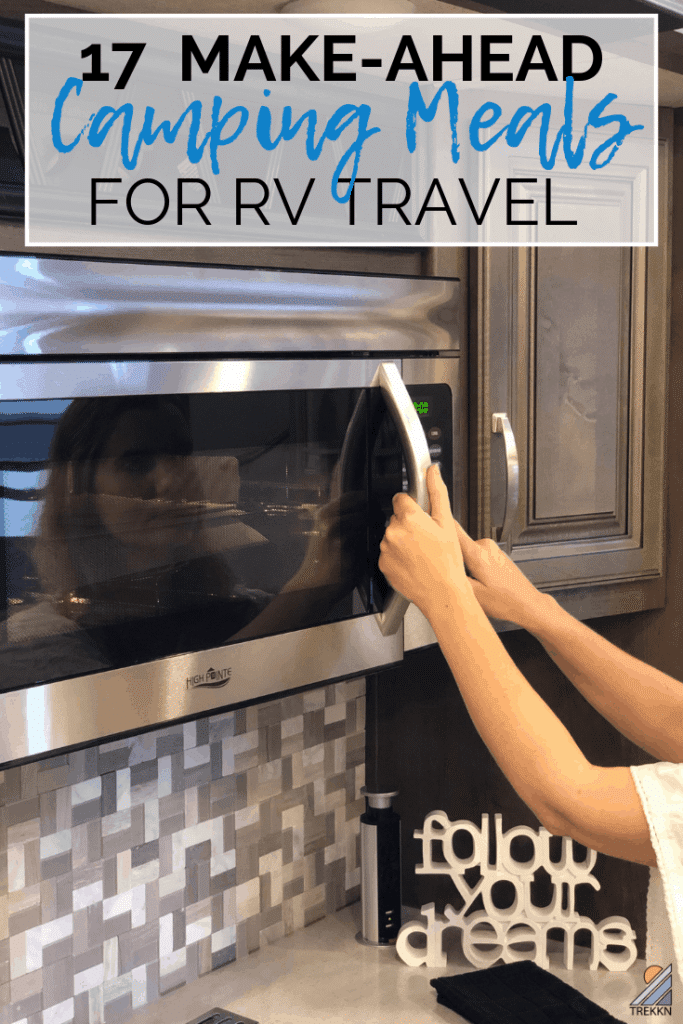 Want more camping meal ideas? Check out these other posts on TREKKN.
PIN THESE TO SAVE FOR LATER
25 of the Best Camping Meals for a Crowd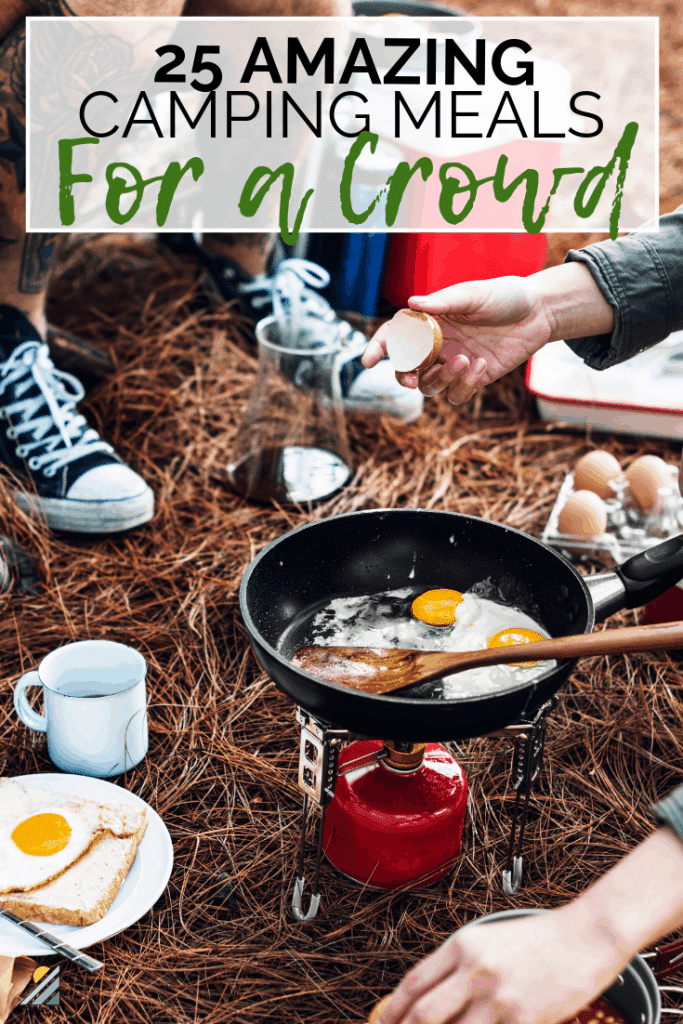 25 Yummy Camping Breakfast Ideas to Feed Your Crew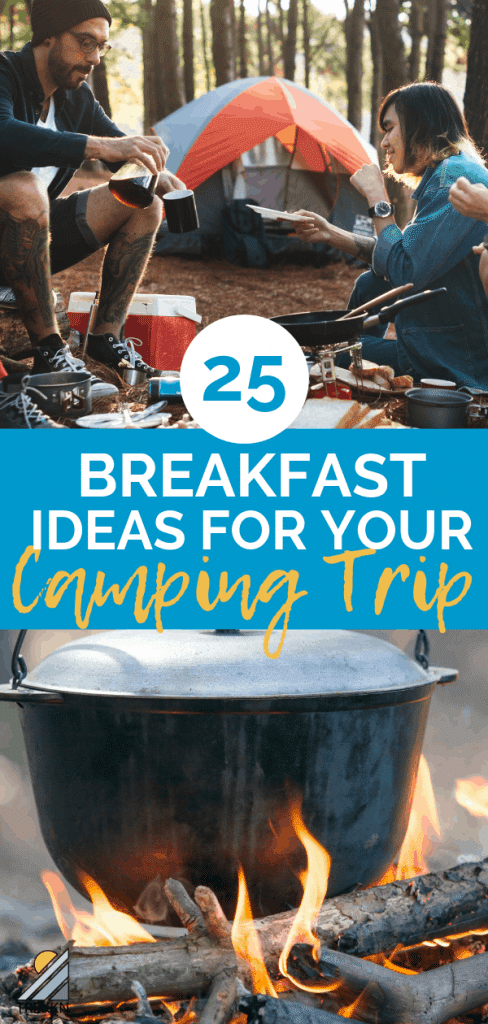 40 Insanely Tasty Dutch Oven Camping Recipes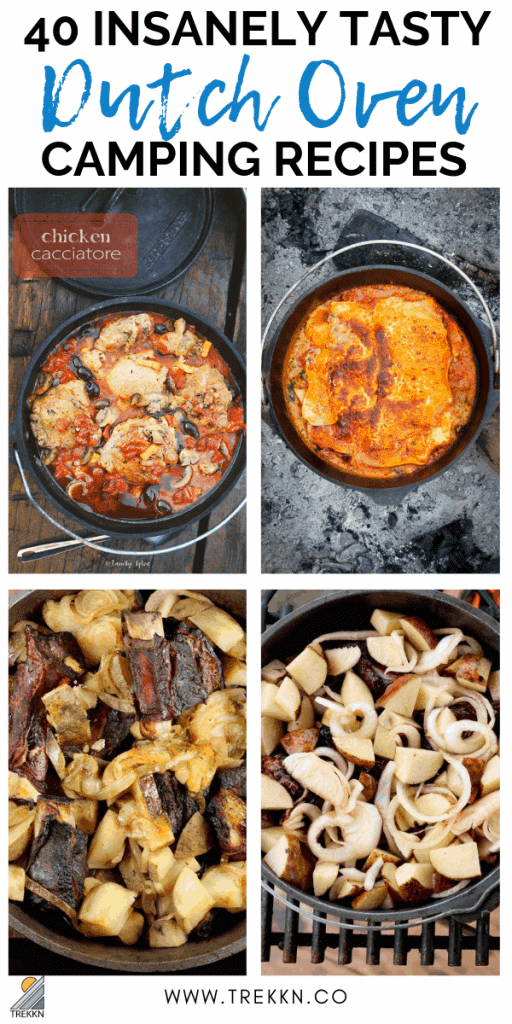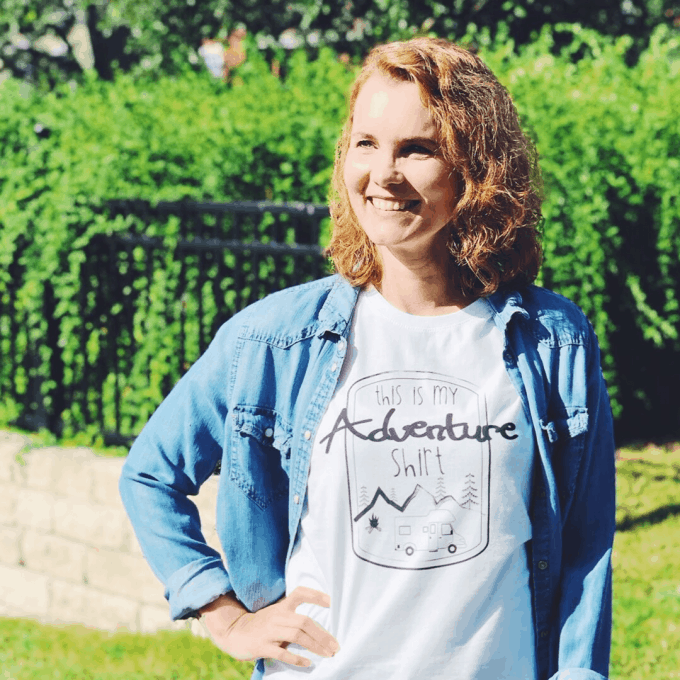 Julie specializes in helping you whip up delicious meals in your tiny RV kitchen, as well as RV organization tips and helping fellow RVers make their RV feel like home. Her favorite RVing spot is in Banff National Park in Canada where yes, the water really is that blue and the people really are that nice.