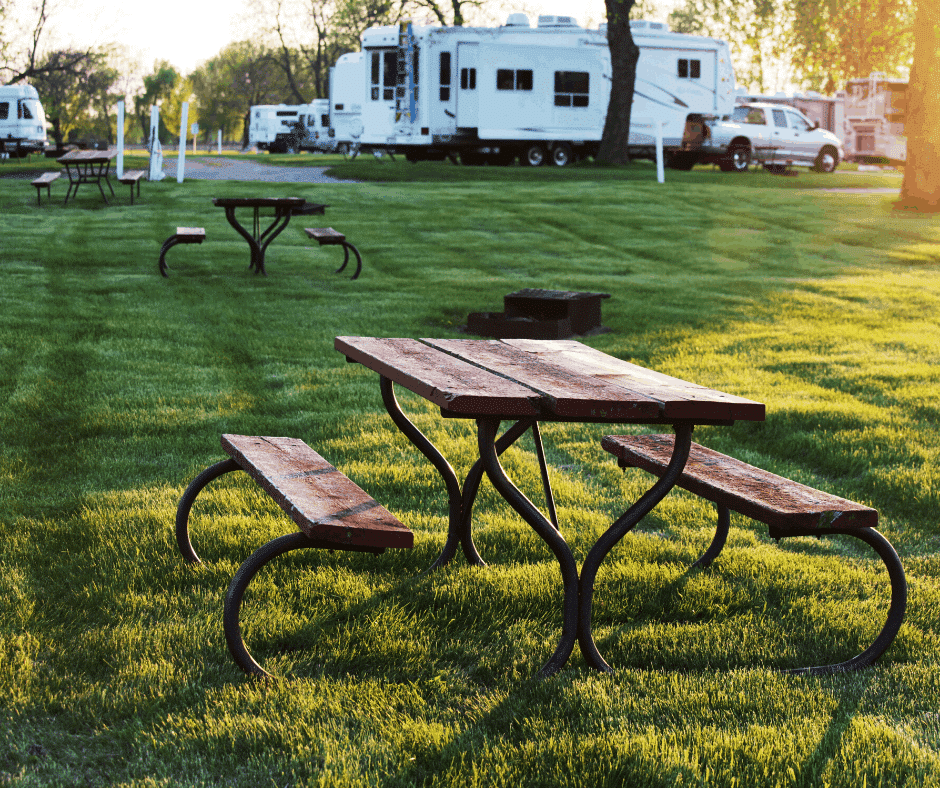 Cooking a tasty meal at the campground can be a challenge.
Between tight kitchen spaces, making sure you have all the ingredients, and then of course trying to wash up all the dishes in that tiny RV sink once you are done, it is easy to get stressed.
Enter…. (cue the cheesy music and deep voice)… One Pot Campfire Meals.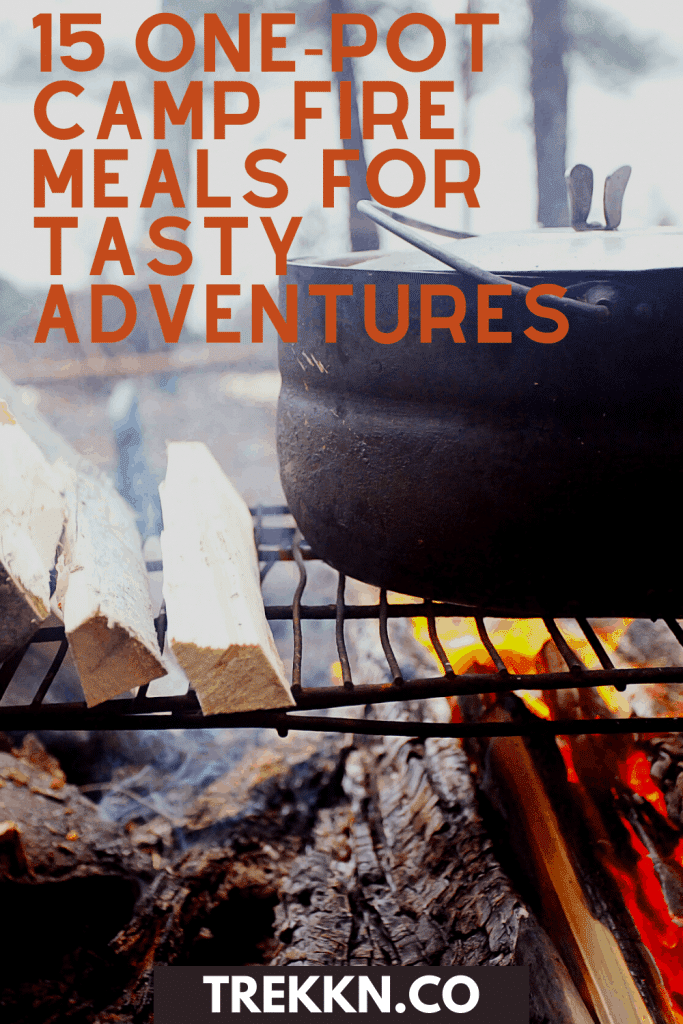 When it comes to cooking at the campground, keeping it simple can be the best policy. One pot. One small ingredient list. One easy way to feed the fam.
Cooking a recipe with fewer ingredients means there are fewer items to bring, store, and prep in a tight space. Cooking in one pot means there is less to clean up. All of this adds up to more time enjoying your camping or RVing excursion.
15 One Pot Campfire Meals for a Tasty and Simple Adventure
Each of these one-pot wonder recipes keeps prep simple, the ingredient list small, the clean up fast and the flavor big enough to please your whole camping crew.
1.One Pot Asian Takeout Dinner
Get the taste of takeout in the middle of nowhere. This one pot Asian dish can be prepped ahead of time. Simply toss chicken and the marinade ingredients into a ziplock bag before you leave home and stash the bag in the fridge. Once it's time to prep dinner, the chicken and rice dish will be done in no time.
Get the full recipe and details here.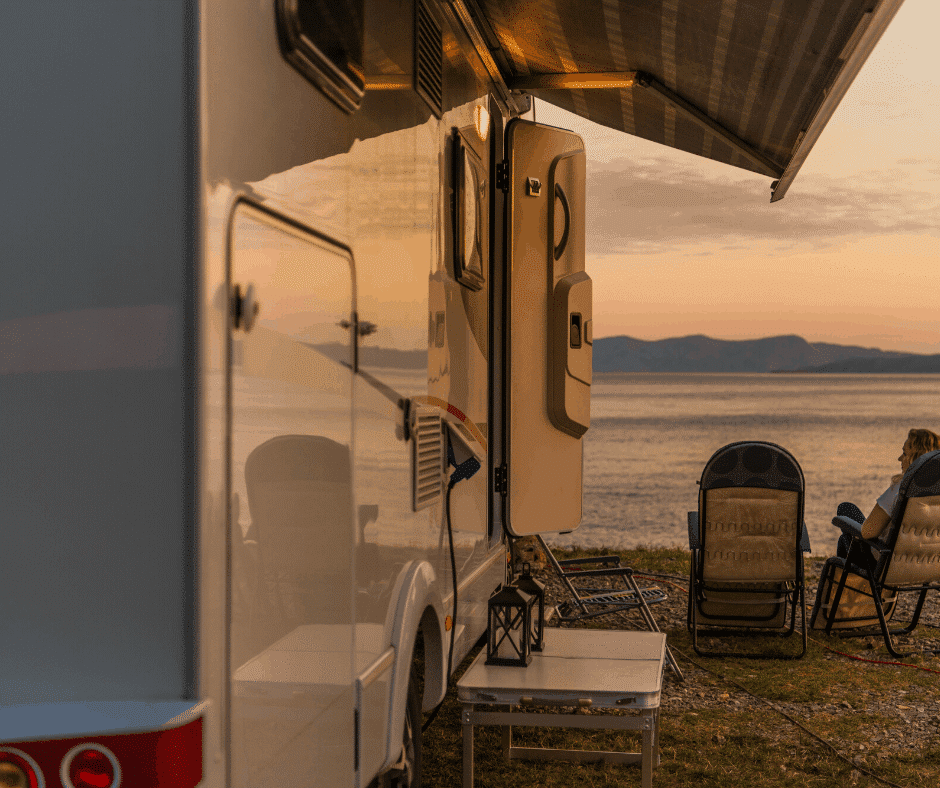 2. One Pot Ham and Penne Skillet
Some of my all-time favorite meals are the ones that are thrown together using ingredients that were leftover in the fridge. One Pot Ham and Penne Skillet uses leftover ham and combines it with penne, peas, and a creamy cheese sauce. For a shortcut, you could even skip making the sauce and toss in a jar of store-bought alfredo sauce instead. (Um, yes.)
Get the full recipe and details here.
3. Mexican Zucchini and Beef
Camping season kicks into high gear just about the same time that fresh summer produce starts filling backyard gardens and farmers' markets. Zucchini is plentiful in the summer and easy to prepare (just don't confuse it with that cucumber you have in the same produce drawer of the fridge).
Mexican Zucchini and Beef spices it up with cumin, chili powder, and a dash of red peppers flakes. Try topping it with a little shredded cheese or sour cream to tone down the spiciness for the youngsters if you need to.
Get the full recipe and details here.
4. Skillet Chicken Con Queso
Skillet Chicken Con Queso is a cook-it-yourself take on my kids' favorite Mexican restaurant dish. This dish is the taste they love but at less than half the price. Any time you can cut both the cost and the hassle of a meal, I am 100% on board.
Get the full recipe and details here.
5. Cast Iron Fritatta
Breakfast for dinner is one of our favorite options, at home or at the campground. Cast Iron Fritatta can be cooked over a campfire or a stove eye. The formula is pretty simple: eggs, veggies, and cheese. This recipe calls for cherry tomatoes and basil, but you could substitute whatever veggies and cheese you have on hand.
Get the full recipe and details here.
6. Apple Cinnamon Pork Chops
Fall is one of our favorite seasons for camping. The air is crisp and orchards everywhere spill their bounty of farm-fresh apples. Apple Cinnamon Pork Chops is the perfect dish for fall camping and apple picking season!
Get the full recipe and details here.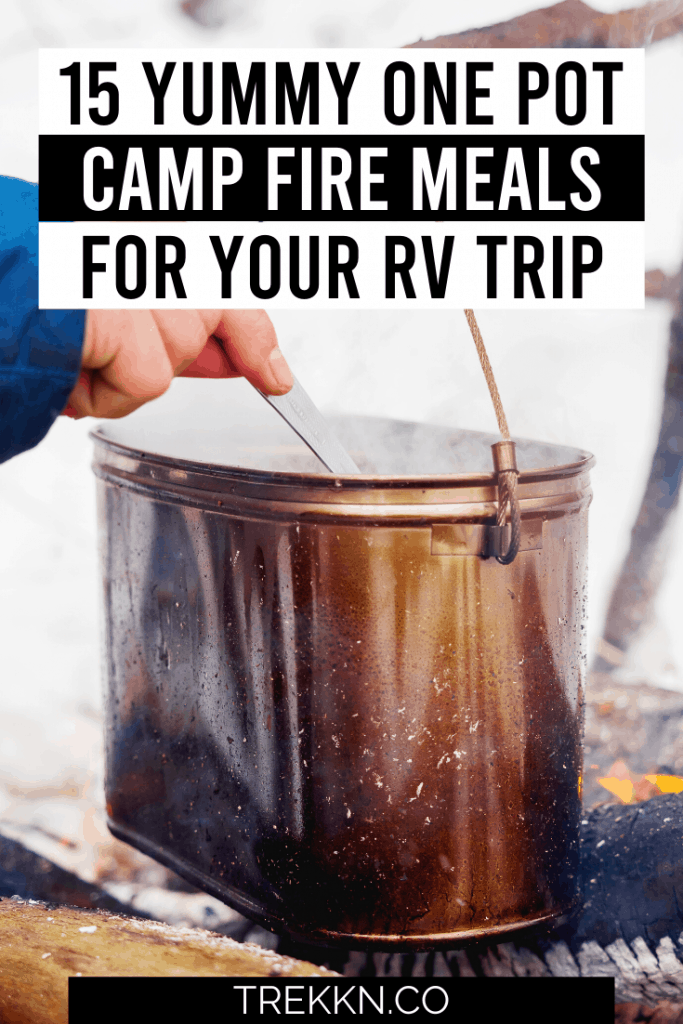 7. Campfire Nachos
Campfire Nachos are a natural camping dish. Nachos can be prepared over an open fire in a cast-iron skillet or you can prepare them in the oven. You can use canned items (like black beans or green chilies) and fresh ingredients (like tomatoes, avocado, and cilantro) and you can eat them with your hands.
Get the full recipe and details here.
8. One-Pot Jambalaya
Jambalaya is one of our favorite dishes for night two or three of a camping trip since it's a great dish to use whatever grilled leftovers you have in the fridge. Leftover grilled chicken along with some leftover sausages or kielbasa makes for a delicious and quick one pot camping dinner.
Get the full recipe and details here.
9. Lemon Chicken Skillet
Cooking at the campground doesn't have to be all hotdogs and comfort food, it can be healthy too. Lemon Chicken Skillet combines the fresh summer taste of lemon and broccoli with glorious golden brown chicken breasts.
Get the full recipe and details here.
10. One-Pot Ratatouille Rice
One of our favorite parts of traveling is finding local farmer's markets and enjoying the best of what the season had to offer. Ratatouille is a great dish for letting the fresh summer produce be the star. You can use eggplant, zucchini, bell peppers, squash, onions, or whatever else looks good at the farmer's market.
Get the full recipe and details here.
11. Beef and Pepper Skillet
We love any meal with Mexican flavor, so this Beef and Pepper Skillet would be a big hit. This simple dish combines many things you probably already have on hand, like a can of tomatoes with green chilies, ground beef, and bell pepper. Eat this dish by itself the first night and put leftovers into a tortilla on day two for a quick taco lunch or dinner.
Get the full recipe and details here.
12. One-Pot Sloppy Joe Noodle Skillet
Sloppy Joes have always been one of our go-to campground dishes, but this recipe is a new heartier take on an old favorite. One Pot Sloppy Joe Noodle Skillet adds pasta to the sloppy joe mix so that it's a meal by itself without the bun (let's be honest…the sloppy joe never actually stays in the bun anyway).
Get the full recipe and details here.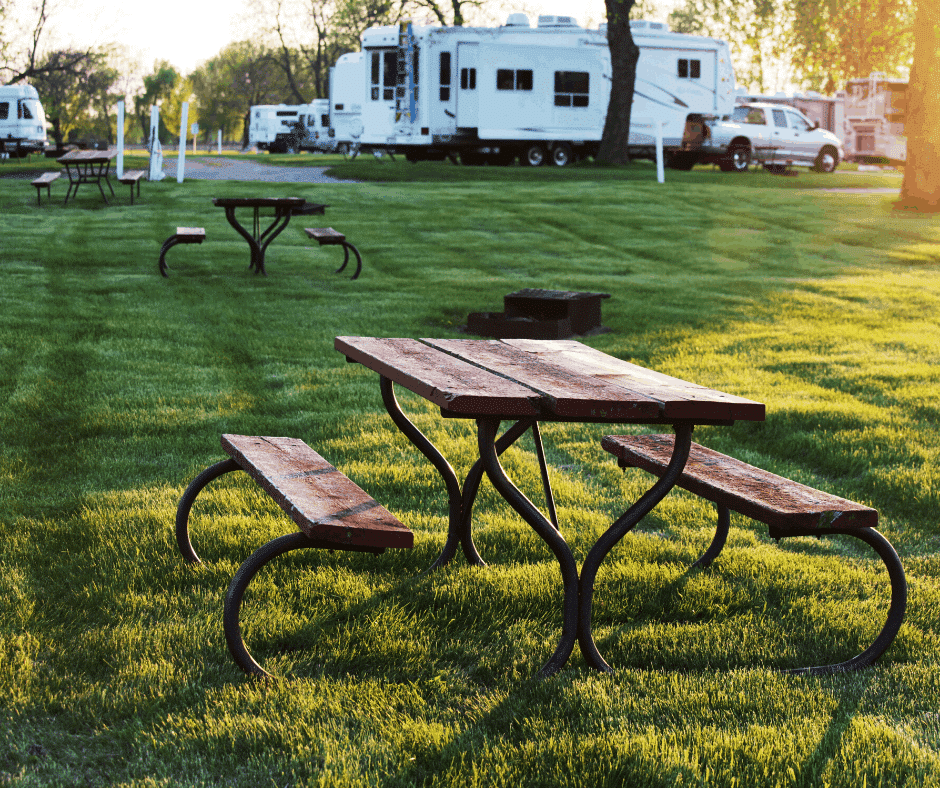 13. One-Pot Beef and Mushroom Stroganoff
Skip the box and make your own one pot Stroganoff. This recipe uses fresh mushrooms, sour cream, and fresh parsley, so it's definitely a few steps up (or ten) from the stroganoff in the box. Just don't tell the kids it isn't from the box, because like boxed mac and cheese, they think stuff from a box tastes better for some reason.
Get the full recipe and details here.
14. Sheet Pan Fajitas
Any recipe that can be prepped ahead of time can be a major time and stress saver at the campground, especially when that's coupled with one pot campfire meals. We pre-chop vegetables and chicken and throw it in a zip-top bag with fajita seasoning. When we get to the campsite, I just put it in the oven on a sheet pan and dinner is served in less than 20 minutes.
Get the full recipe and details here.
15. Rush Hour Pork Stir-Fry
Rush hour at the campground looks much different than it does at home. For us, it's usually the hour after we pull in and get set up. That is usually the time everyone declares that they are starving! Rush Hour Pork Stir Fry is semi-homemade cooking at its best. Using pre-packaged items like frozen stir-fry vegetables, chopped broccoli slaw, and a bottle of pre-made dressing, this recipe keeps the prep time super short so dinner is done super fast.
Get the full recipe and details here.
Which of These One Pot Campfire Meals Will You Try First?
When you're at the campground, you should be focused on fun, relaxation and adventure. But, you want some good food as well! These one pot campfire meals are just about as close as you're going to get to having your "cake" and eating it too. Enjoy your getaway, tantalize your taste buds and keep mealtime hassle to a minimum.
It doesn't get much better than that!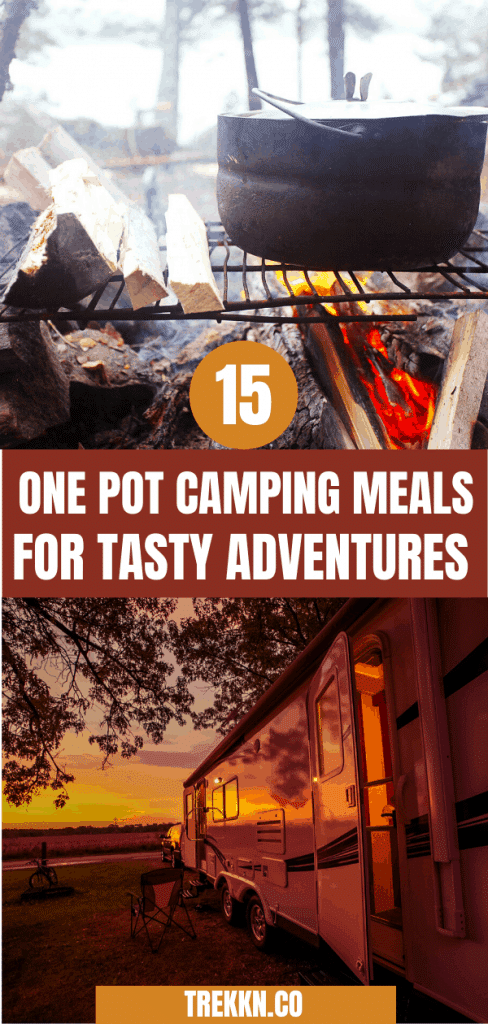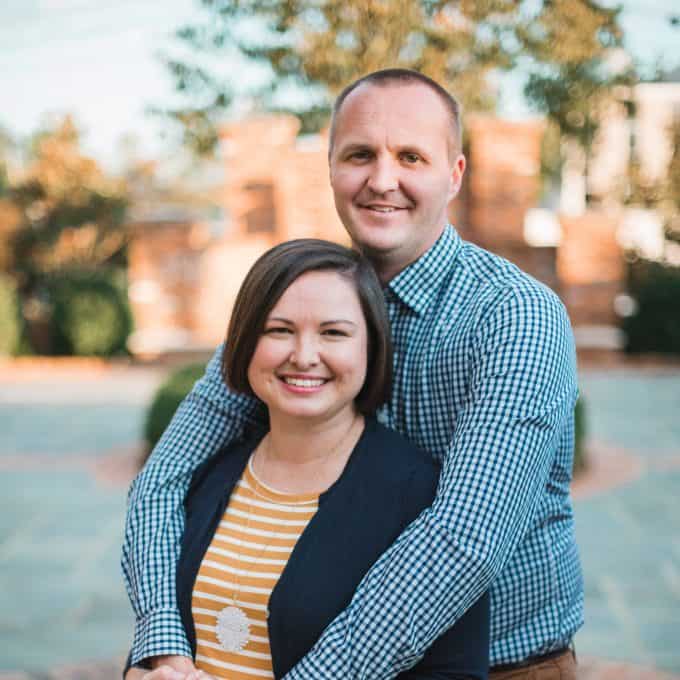 Nick and Kelsey Hensley are part-time RVers and full time adventure seekers. Nick is a Rocket Scientist by day and a Certified RV Technician by night. Kelsey works as a freelancer, photographer and digital ninja. With their two kids, the Hensleys road trip across the country every summer on their quest to see all 62 National Parks. On the weekends you can find this nerdy crew at a campground, historic site, or checking out the newest restaurant in town.