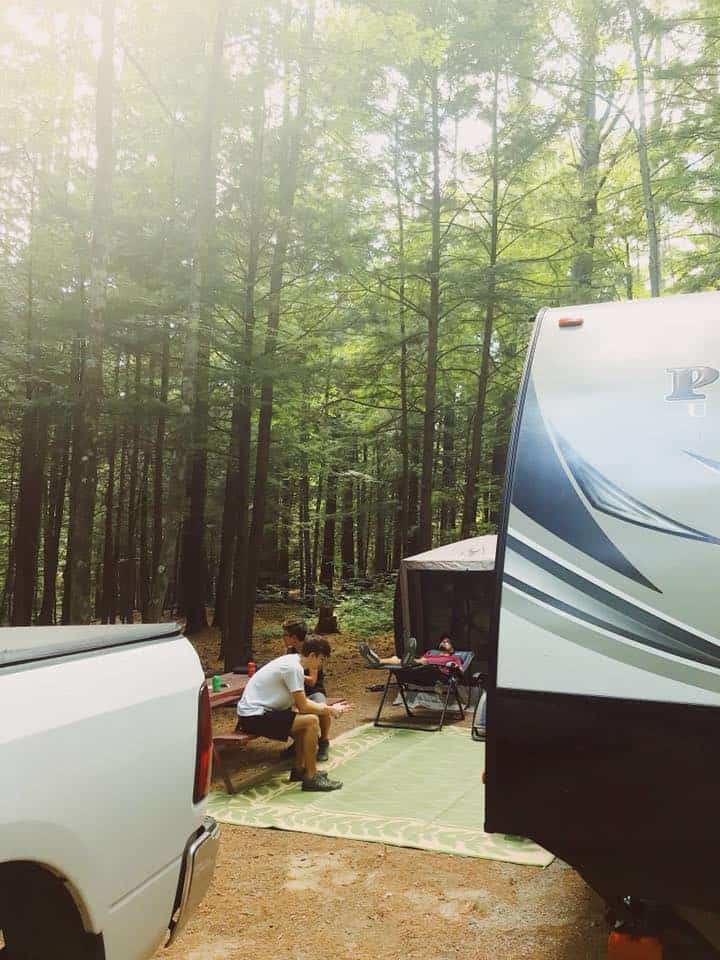 Outdoor living. That term stirs up all kinds of images and emotions for you, doesn't it?
It hints at peace and relaxation, fresh air and deep breaths, cold drinks and good friends and great conversation.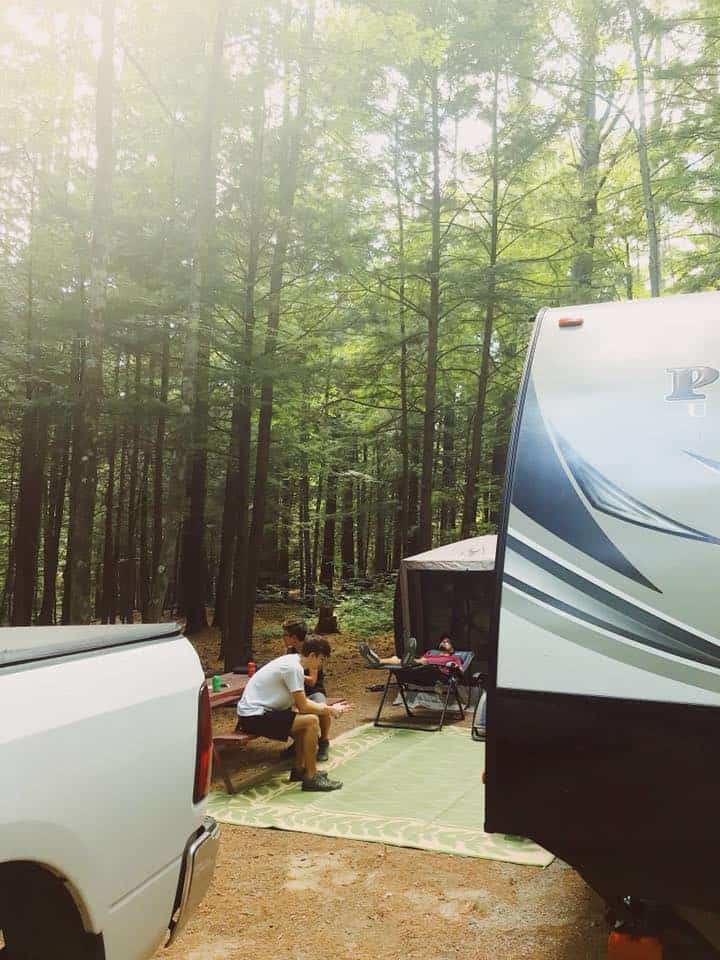 It subtly reminds us that there is more to life than what's inside the "box" of our homes, where we seem to often get trapped in ruts for days on end.
But maybe more than anything, it subconsciously triggers a reminder in our brains about the necessity of disconnecting from our devices. That is so important.
Whatever it might say to you, I'm going to assume that what it is saying is positive…or you probably wouldn't be here right now checking out RV camping supplies to help you live that coveted outdoor life.
Top 7 RV Camping Supplies for Relaxed Outdoor Living
Look, I can tell you without a doubt that those ruts that keep us inside, cut off from nature and a fresh breeze, are just as easy to get caught in even while living the fulltime RV life.
You probably assume that outdoor living just naturally comes along with this type of lifestyle. But I'm sorry to say that you would be wrong. And we are living proof.
It still takes an effort, a desire, a focus in order to avoid the "indoor ruts" and disconnect from devices long enough to pause and breathe and appreciate.
Whether you are currently enjoying life as a fulltime RVer or are just able to get away once or twice each month for a little rest and relaxation, these RV camping supplies will help you fully embrace and enjoy outdoor living as it was meant to be.
If you have done any amount of RV camping at all, you obviously understand the role that dirt, dust and rocks play in the experience.
I mean, you really can't have one without the other. But that doesn't mean you can't do anything to control the amount of dirt and grime that makes its way into your RV.
We purchased a rug very similar to this one during our first month of fulltime RVing. And we have used it religiously for over a year.
After the stabilizer jacks are down and the slide is out on the RV, the outdoor camping rug is the next thing that always gets set up. It is essential for enjoying the outdoor space and for keeping the indoor space as clean and tidy as possible.
There are many different sizes and colors of outdoor rugs you can choose from, and you can click here to check out the wide selection.
**As a side note, the other accessory for keeping your RV as tidy as possible is an RV step rug which you can get in 18 inch or 23 inch wide sizes. Highly recommended.**
Let me tell you this: Don't underestimate the power of a really comfortable chair to enhance your outdoor living experience.
Seriously, it does make such a difference….and especially for me during the first couple months of our fulltime RV life.
As I talked about in this post about saving your back, I started off our adventure with a really messed up back. Really. Messed. Up.
My zero gravity chair was the only place I could get the pain to stop. It completely relieved the pressure on my lower back when I was fully reclined, and it was like heaven.
Yes, I got the nice, cushy, padded one. Not absolutely necessary…but I don't regret it either. 🙂 Especially with as much time as I spent in that chair those first several weeks of recovery. (I looked a lot like I do in that first picture at the beginning of this post. Kicked. Back.)
If you are an RVing couple, I suggest you look at the 2-pack options for zero gravity chairs to save a few bucks. And to look all cute and matchy, of course. (Duh.)
There are plenty of options available to choose from, so click here to check out styles and colors that match you best.
In fact, other RVers have opted for a different style of chair completely that doesn't recline but is more…homey and cushy. It's called a moon chair and you can click here to check out that chair style.
(Personally, I have found the attached side tray on my chair to be really handy, so take that into consideration before making a decision as well.)
You would be shocked to find out how many areas of the country have very little opportunity to build a campfire at RV parks and campgrounds.
Especially if you live in, or primarily camp in, the West, chances are that you will not be enjoying much time around the fire. Fire danger remains high for much of the year in the West and open fires are often forbidden.
This can be really frustrating, and a little depressing, especially on top of the fact that so many beautiful areas are burning at such an alarming rate.
But in some cases, you are actually able to use a propane fire pit like this even when wood burning campfires out outlawed.
If our good friends in San Diego had not given us our Camp Chef fire pit as a gift while we were visiting (thanks guys!), we might still be going without fires far too often. Sure, it's not exactly the same as a real fire, but then again it does keep you from smelling like smoke 24/7. So there's that benefit.
This 19″ fire pit similar to ours is the perfect size for us (ours actually has foldable legs so it's more compact), but you can click here to check out plenty of other fire pit brands and options.
In a previous post I wrote about RV Camping Accessories, I talked about this same Gazelle Portable Gazebo that we purchased earlier this year.

This high quality gazebo significantly expanded our living space and has allowed us to spend much more time outdoors. When you are not being constantly harassed by insects, you tend to stay outside longer. (That's scientifically proven, I believe. But don't quote me on it.)
This outdoor living space sets up in about 1-2 minutes with very little hassle and is simply a fantastic design. Add another 1-2 minutes to get it staked down well and you are ready to breathe in the fresh air and grab a good book.
It easily fits our two reclining camping chairs so that my wife and I can relax in comfort and style, free from the pesky flying critters. And it's the cheapest
I did want to let you know that this particular gazebo model has been out of stock recently, but click here to see the company's other portable gazebo options.
As I talked about in this post about avoiding RV awning replacement, your RV awning is a truly important part of the RV setup. Without it, your RV is exposed to additional sun that can heat it up and additional rain that can result in a leak.
But there's more value to it than that. Next to the gazebo I talked about above, our RV awning is the most important aspect of enjoying life outdoors while living in the RV.
It provides shade on the hot and sunny days and protection from the rain on the rainy days, allowing you just a bit more fresh air.
But the RV awning has one big drawback: It only provides partial protection, and only for part of the day.
But the RV awning shade panel extends both the area of protection and the portion of the day that you can be protected. And both are very important.
Add on top of that the fact that it also provides added privacy while relaxing in your site, and it is a definite winner.
While we have not purchased this item yet for our travels, we have talked about it numerous times as an option and it is still on the table.
I know, you're probably thinking that isn't that big of a deal and probably not something you need to look at.
But when you walk outside on a cool morning with a hot cup of coffee to settle in and read a book for a bit, you will quickly realize how handy a little table would be.
My wife does not have a small table attached to her reclining chair, so having this little table sitting next to her makes life MUCH easier. It keeps her from accidental spills on herself or on the ground. It also keeps her from having to lean over to the ground multiple times to pick up or set down a drink. That can get quite annoying.
And get this: As a bonus, this same small table is also extremely handy for the kitchen during meal prep. We talked about that in this RV Kitchen Accessories post as well.
Stick with me here, because I'm sure you weren't expecting to see this item on this list. It's a little out of the ordinary.
But I truly believe a lightweight camping hammock is one of the best ways for you to enjoy your time outdoors and fully relax when you have the chance. (Full disclosure: I watch my kids enjoy their hammocks but have not purchased one for myself yet. I really like the looks of this one though…so maybe.)
Look, a nice reclining chair is definitely important for your outdoor living. You're not going to be drinking a cup of coffee or eating a meal in a hammock, after all.
But when you are really ready to kick back and soak in a book or binge on your favorite Netflix show with perfect weather outside, nothing beats a super comfortable hammock. Anywhere you have a few trees, you have hours of relaxation built in, suspended between heaven and earth.
And hey, maybe you don't want the chance to share it with someone else. If that's the case, click here for a single hammock option instead.
Either way you go, you can't lose. Relaxation is right around the corner, and that is a very important part of the RV lifestyle.
Everyone Embraces the RV Lifestyle In Their Own Way
Chances are, not every single one of my RV camping supplies recommendations on this list is going to be a good fit for you. We are all wired differently and we all value certain things over others.
But I'll bet there are a few options here that are right up your alley. I hope that the options that are right for you help you to fully enjoy the RV lifestyle you have chosen, whether that is as a fulltime RVer or a weekender that simply craves some peace and quiet.
Here's to some complete relaxation as you keep on TREKKN!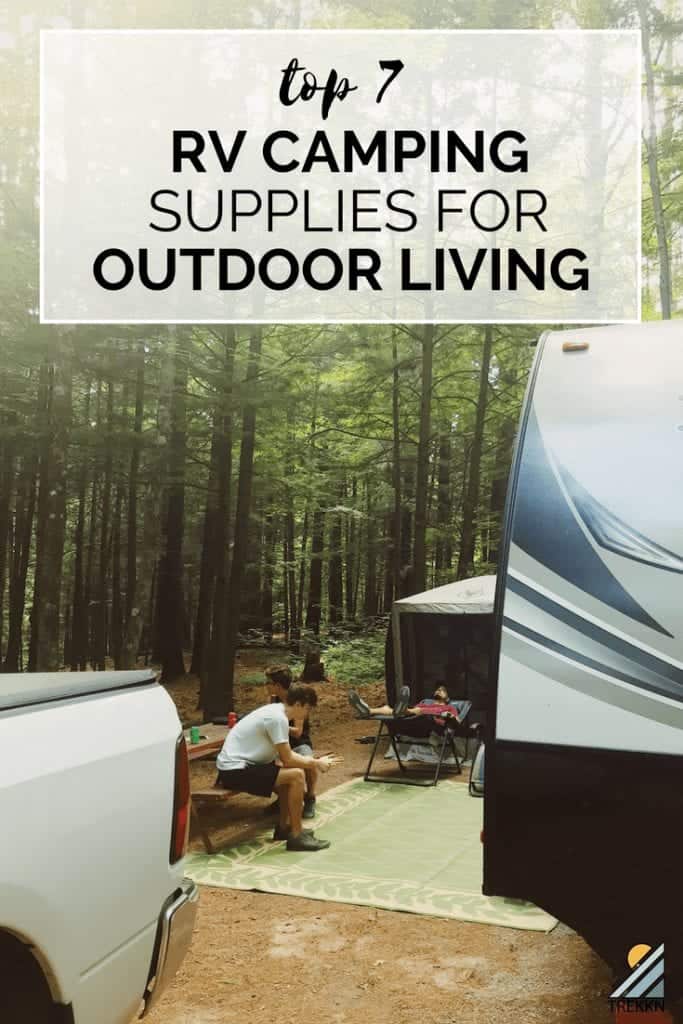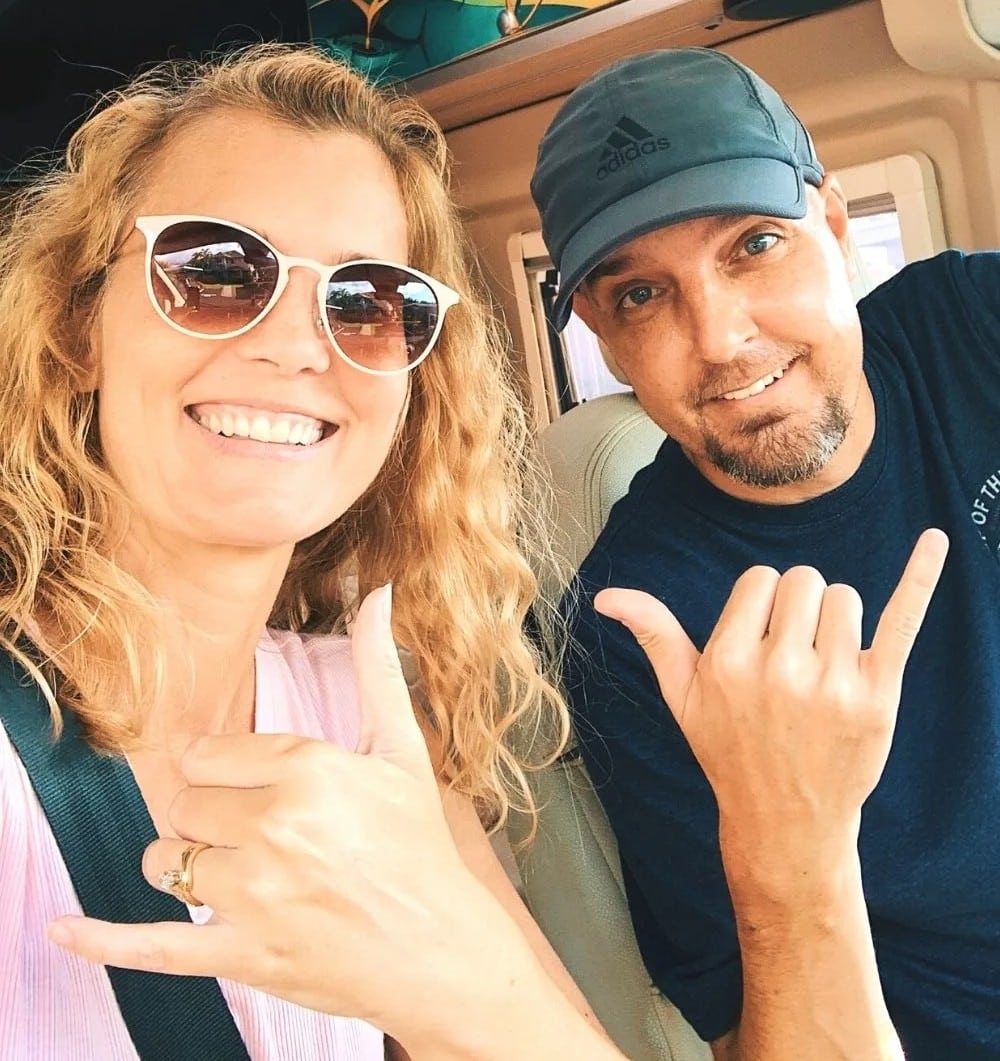 Todd Bonner loves a competitive game of table tennis, a breathtaking hike and simply exploring new places. He spends most of his time sharing information about RV travel and safety, RV accessories and tips, and the National Parks he has visited and still desperately craves. When he's not busy working on TREKKN, you will often find him staring at pictures of Glacier National Park (probably his favorite spot on earth) or creating new products for Clever Camper Company.