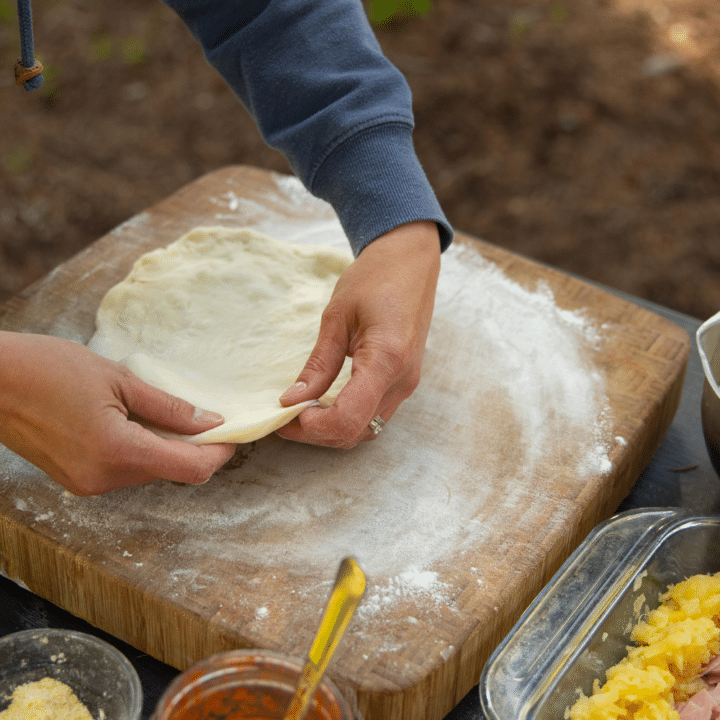 Who doesn't love pizza? Answer: no one. It's a classic American dish that can be made in so many different ways that there's a pizza for everyone. And bonus: it's also super easy to make over the campfire!
Here are nine campfire pizza recipes for your next camping adventure (one of them even makes a fun family activity).
9 Campfire Pizza Recipes for an Easy Meal in the Great Outdoors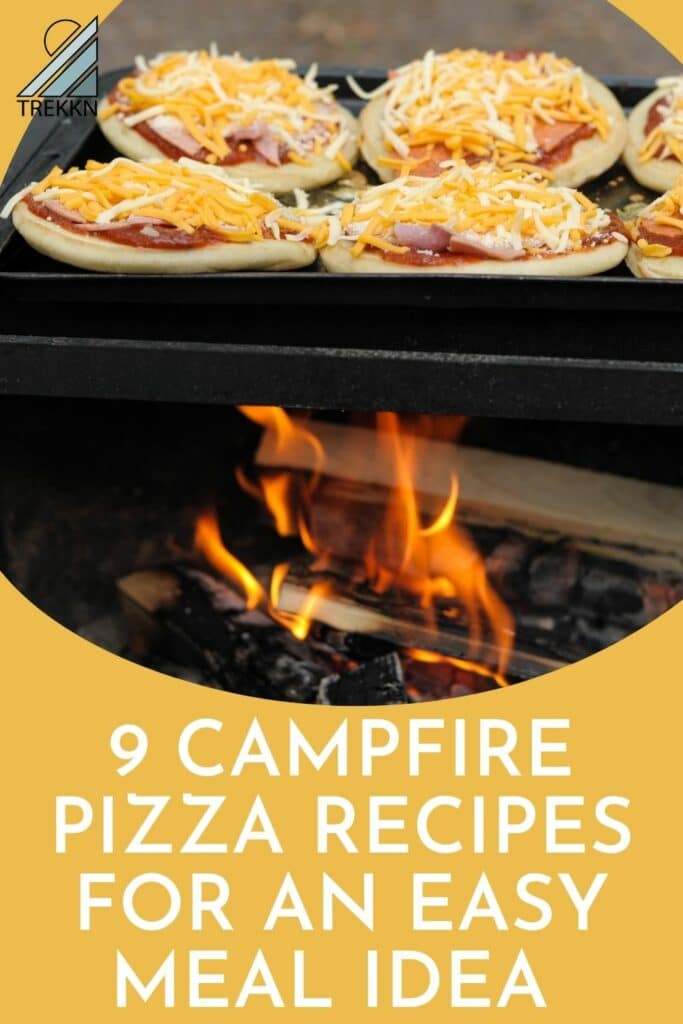 1. Campfire Pizza
This version of the campfire pizza only takes 20 minutes and can be made with flatbread instead of dough for a quicker, more camp-friendly version. You can find the recipe here.
2. Camping Skillet Pizza
This campfire pizza can be made in a skillet over the campfire, It's simple enough (just pepperoni and cheese) to do with your kiddos and makes a great family activity! The recipe is available here.
3. Campfire Pizza with Veggies
This version of the campfire pizza is vegetarian, but the meat-eating members of your camping crew are sure to love it too. This one includes bell peppers, cherry tomatoes, and mushrooms, but you can use whatever veggies you want. The recipe is available here.
4. Chicken, Bacon and Ranch Campfire Pizza
This twist on the classic campfire pizza recipe is salty, savory, and absolutely delicious. It includes chicken, pepperoni, mushrooms, green peppers, sausage, pineapple, bacon, and onions. You can find the recipe here.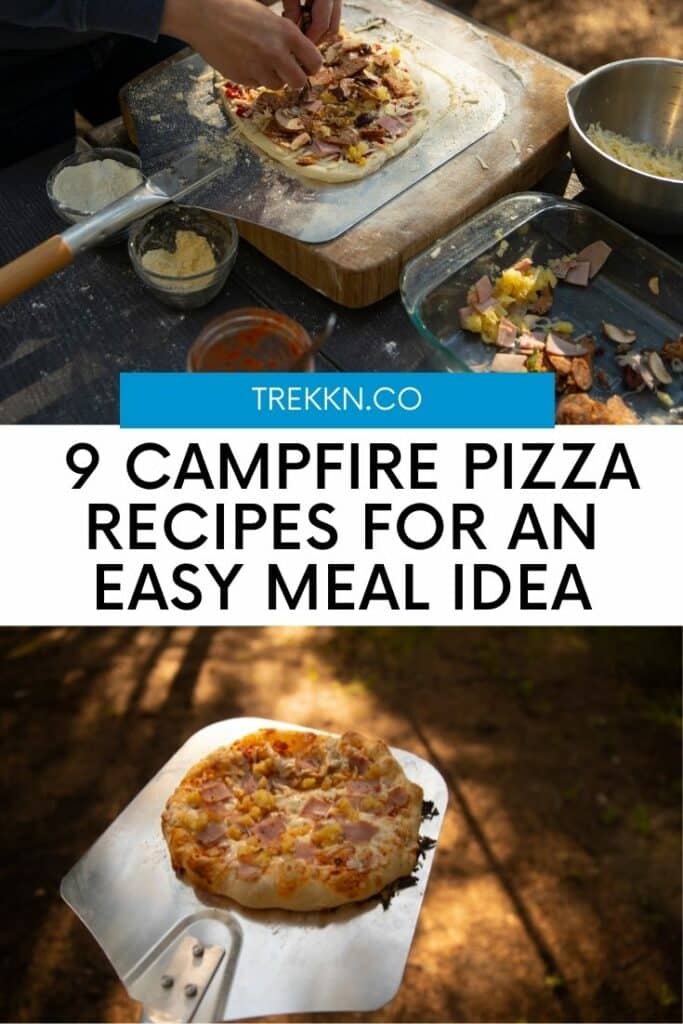 5. Campfire Pizza Log
This is a little bit of a different take on the campfire pizza, but it's just as delicious. The pizza is in the shape of a log with the toppings rolled inside. The recipe is available here.
6. Campfire Pizza with Garlic and Oil Red Sauce
Garlic is easily one of my favorite things in the world and I'm tempted to make this campfire pizza just at home. It includes olive oil, minced garlic, crushed red pepper flakes, and parsley. You can find the recipe here.
7. Catch of the Day Campfire Pizza
This campfire pizza recipe includes fresh greens, your choice of mackerel, trout or tuna, bacon, and olive oil. A different take on the classic pizza that everyone is sure to love. You can find the recipe here.
8. Campfire Naan Pizza
Instead of classic pizza dough, this campfire pizza is made with naan bread. If you've never had naan bread, the bread appetizer that originated in India, I highly recommend you give it a shot. It's available in sweet dough or regular bread dough. The recipe is available here.
9. Caprese Campfire Pizza
This campfire pizza takes the Caprese salad and turns it into a delicious pizza! It includes the classic Caprese toppings: cherry tomatoes, basil, mozzarella. The recipe is available here.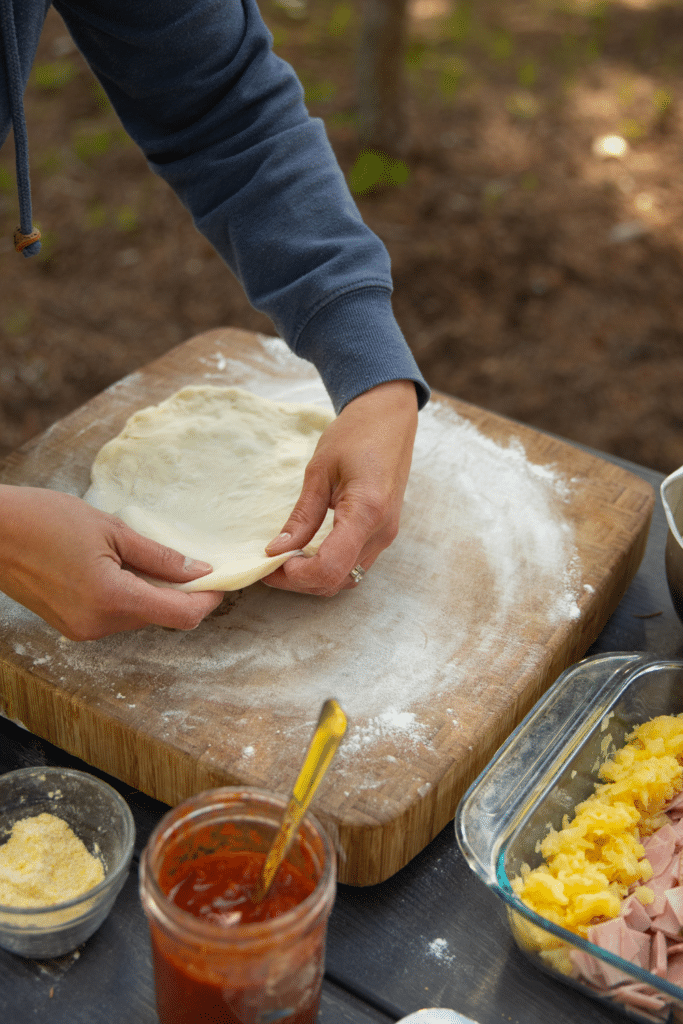 Do You Need Some More Camping Food Recipes?
From s'mores and desserts to foil packet meals and gluten-free ideas, we have quite the assortment of ideas for your camping trip meals: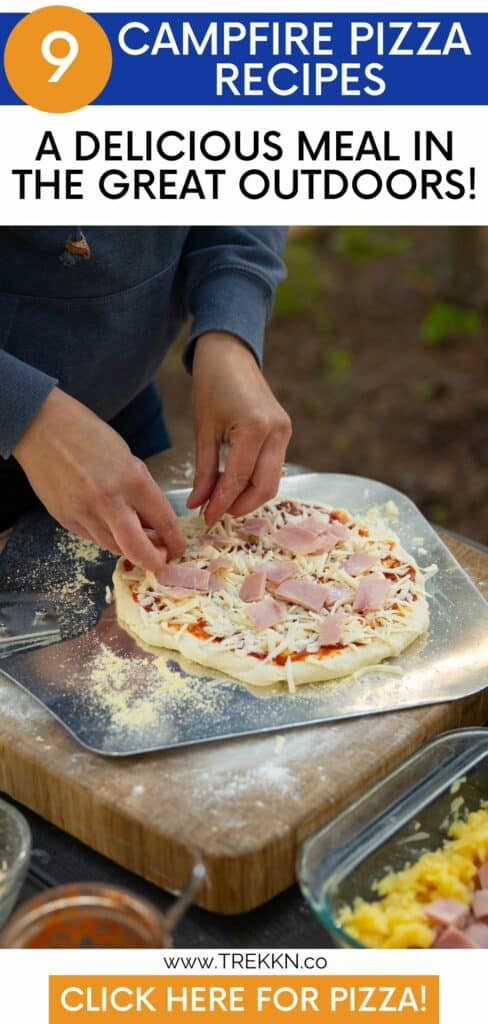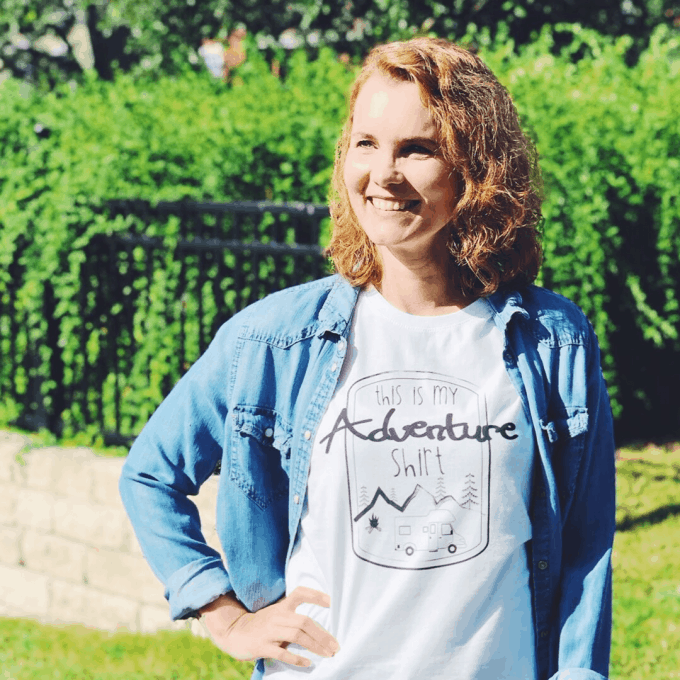 Julie Bonner is one-half of the TREKKN team. She specializes in helping you whip up delicious meals in your tiny RV kitchen, as well as RV organization tips and helping fellow RVers make their RV feel like home. Her favorite RVing spot is in Banff National Park in Canada where yes, the water really is that blue and the people really are that nice.