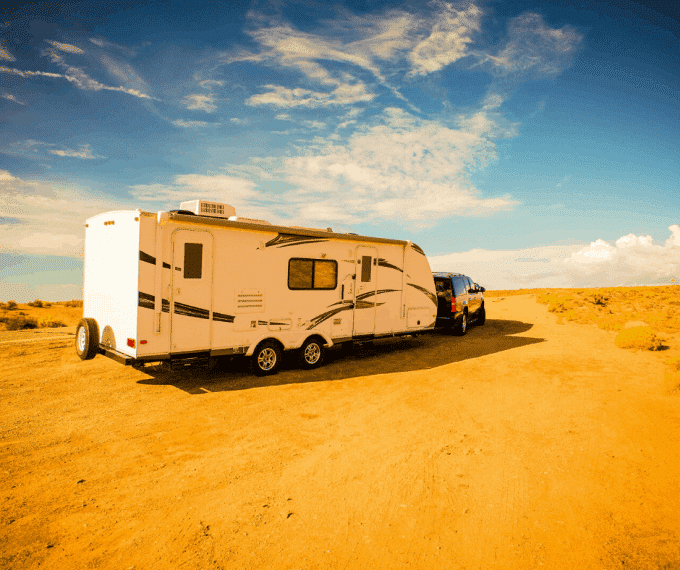 Once upon a time in a magical land called Texas, there lived an RV boy.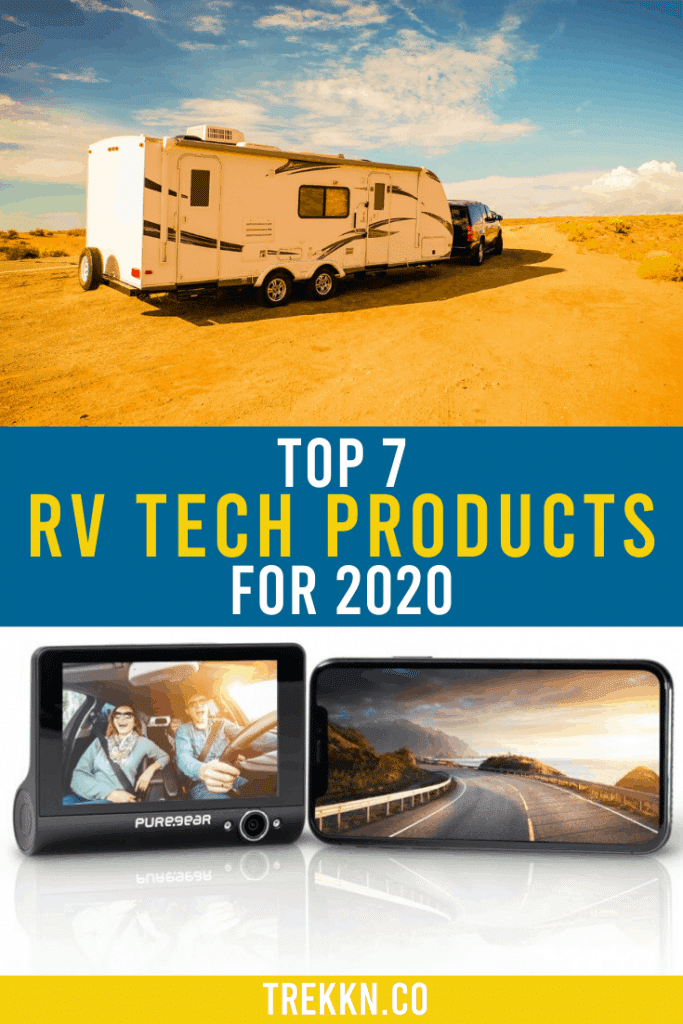 Well, that may be a stretch. He was actually a 40-something dad who had no clue about operating and taking proper care of RVs, but now he owned one. A travel trailer, to be more precise. And we'll still call him RV boy because I want to.
RV boy needed many RV things. But figuring out which ones he really needed, and would not regret buying, turned out to be quite a challenge. It nearly consumed him as the date to move into this RV with his family and travel the continent drew closer and closer.
The biggest struggle for RV boy was trying to determine which of the RV technology products would really be worth his money starting out. With so many shiny and sparkly tech gadgets available for RVs, it would be easy to blow an entire bag of gold on them. But RV boy needed that gold for all of the travel his family was planning. Sigh.
Thanks to the helpful input of experienced RV YouTubers and bloggers, RV boy was eventually able to wisely choose the RV tech products that would keep his family safe and make the most difference in their RV travel experience. He didn't end up regretting a single purchase he made. (Yeah, pretty remarkable.)
And RV boy and his family lived happily ever after (well, about 1.5 years) in their beloved adventure capsule.
Safety, Convenience and Coolness
Alright, enough with RV boy. The truth is, I am RV boy. And I did buy lots of stuff for my RV before we hit the road. My primary consideration was safety, followed by convenience, and that is how I'll present these RV tech products to you now.
We'll start with items to increase your safety on the road, because that is of paramount importance. If you can't keep yourself safe, convenience won't even matter now will it?
After safety, we'll cover some items in the convenience category and maybe even one or two in the "just plain cool" category. Might as well have some fun here!
Top 7 RV Tech Products for 2020
Safety, convenience, and coolness. Those are our top priorities for what to cover in this list of the top RV tech products for 2020. I believe you will find this list helpful, informative and hopefully a bit entertaining as well.
Photo Credit: www.amazon.com
If you've read much of my content on this site, you know that I am a HUGE proponent of taking every stop possible to ensure your RV tires stay in good condition and treat you well. (Read about the best $600 I spent right away on my travel trailer.) So it only makes sense to start with this Tire Pressure Monitoring System (TPMS).
Now, the exact product that I purchased back in 2017 for my 26-foot travel trailer is no longer available on Amazon, as far as I can tell. But this is the same manufacturer I purchased and it has essentially the same functionality, with the added bonus of being solar instead of requiring a plug-in recharge every so often. Pretty handy if you ask me!
What this product doesn't include is the signal booster/repeater that was necessary for my setup to operate properly. That booster made sure the signal from the transmitters on each tire of my travel trailer made it to the display unit in the cab of my truck while we traveled. Without it, the whole system would be pretty useless, so factor that into your overall cost.
There are plenty of other TPMS brands out there to explore, including some that may be less expensive, but this is the one I have first-hand experience with.
Photo Credit: www.amazon.com
Pop quiz: What's one of the most dangerous activities while driving or towing an RV?
Yup, backing up. While I don't have any stats to back this up (no pun intended), my guess would be that the vast majority of damage to RVs is done while backing them up. Because let's be honest, it's not that easy!
My travel trailer came pre-wired for this particular backup camera. It already had the mounting bracket installed on the back of the trailer and I could have just purchased this product and plugged it straight into that bracket and been on my way.
Lucky for me, I had two boys along for our journey that were always thrilled to be able to help Dad back the trailer into position. (Note the sarcasm.) Especially in the rain. (Additional sarcasm.) So I personally decided to save $300+ and just put my offspring to good use.
But based on my many months of experience backing that travel trailer into some very tight spaces, my strong suggestion is that you purchase a backup camera if you don't have folks available to watch both sides of your RV as you back it up. Honestly, I think there's a huge chance that you could regret not making that purchase.
Amazon and other retailers offer plenty of other backup camera options that might work perfectly for your RV and your situation, so do some shopping soon. You won't regret it!
Photo Credit: www.amazon.com
And now, back to addressing those tire issues.
Because whether or not you are a full-time RVer, odds are pretty good that you will be doing some traveling in your RV during the hottest months of the year (vacation season).
Other than simply poor quality, there is no greater risk facing your tires than high temperatures. The majority of blowouts will occur at these higher summer temperatures when pressure builds within the tire. The TPMS system I covered first actually does monitor both pressure and temperature and it will alert you if there is a sudden spike in temperature or if it climbs dangerously high at any point.
But let's say you're just not quite ready to go all in with that expensive TPMS option. Maybe your trips are generally shorter and the TPMS seems like overkill. Well, this is the product that you should be packing along for your journey, in addition to a tire pressure gauge (duh).
Simply point and shoot! This laser infrared thermometer gun makes it super easy to check temperature on all of your tires with just the pull of the trigger. No bending, no stooping, no problem.
For the price of a good pizza, you can buy peace of mind with this infrared thermometer. Now that's smart.
Photo Credit: shoppurecam.com
I mentioned above that I was going to focus on safety first in this list. This item doesn't exactly fit into the safety category, because it won't prevent an accident or a break-in. But it will provide you with security knowing that you will have a record of those events to use in filing claims, etc. That's added peace of mind on and off the road, and that is priceless for RVers.
When we got the chance to try out this device in our vehicle, I was very impressed with the functionality and simply the way it keeps you connected to what is going with your vehicle.
If the camera picks up activity, senses extreme movement or even an excessively loud noise, it immediately begins recording and uploading that video to the cloud. This allows you to review and retrieve the footage later as needed. If you don't need the footage that has been recorded, you just use the app on your phone to delete what you don't need. It's pretty much push-button simple.
The PureCam is the Ultimate Dash Cam because it is a connected car security system. Here are a few of the features included:
- 4G LTE Equipped, allowing you to stream interior or exterior video directly to your phone via the Pure Gear app
- Interior camera records in 720p and includes IR for night vision recording
- Front-facing camera records up to 1080p
- Built-in GPS helps you locate your vehicle with ease if you are ever unsure where you parked
- Built-in WiFi hotspot for up to three devices, keeping you connected while you travel
This is Connected Car Security at its best, and it's perfect for your driveable RV or for your tow vehicle. Because peace of mind is never a bad idea.
Photo Credit: www.amazon.com
Ah, leveling. It's the gift that keeps on giving for RVers. And we often wish it wouldn't!
For the new RVer, just getting your rig backed into a site properly can be an exhausting ordeal in itself. (Ask me how I know.) When you have to follow that act up with all the shenanigans of manually leveling your rig, fuses can get short and tops can blow. No bueno.
*Pro Tip: Couple this leveling system with Andersen Hitches Levelers and your RVing life will be as smooth as possible. One of the best purchases I made for my RV.*
With this ingenious little device, you simply install the unit on a vertical wall in your RV, input your rig details and dimensions into the app, power the unit on and connect via a smart phone or tablet, and then follow its guidance to get your RV perfectly leveled without a dozen (or more) trips in and out of your driver's seat to check your level readings.
Just watch the display on your device and you can see in real time whether your rig is level or not!
As an added bonus, you can also have the device remember your hitch height when you unhitch (for towables) so you can return to that exact same height when it's time to hitch up again! No more guessing...or accidentally backing into your trailer tongue. (Been there, done that.)
So yes, this RV tech product might fall into the "convenience" category, but I would also put it in the "sanity-saving" and "damage-avoiding" category as well. Trust me, this is one purchase you won't regret, for all of these reasons and more.
Photo Credit: www.amazon.com
So this little item, that we have discussed before on the site in this RV Internet Solutions post, falls partly in the convenience category, partly in the cool category, and partly in the "save yourself some hot spot data headaches" category.
Whether you are a full-time RVer like we were, or a more occasional RV adventurer, this item will likely be worth its weight in gold to you.
What is its purpose? It allows you to connect your iPhone or iPad to a larger display (e.g. HDTV) so that a larger group can enjoy the show. It does this without you needing to use your mobile hot spot data!
That's right, just using your normal cellular data, you can stream shows directly to your HDTV using a normal HDMI cable that connects to this adapter. (As a bonus, you can also charge your phone at the same time so the battery won't drain before your show is over. Nice.)
Just think how quickly you can blow through $40+ in additional hot spot data. Spending that money up front on this device and avoiding the overage charges from your carrier is an ideal situation.
For us, this was a game changer on the road and we never once questioned this purchase. It may be super simple, but it is simply super!
Photo Credit: www.amazon.com
After our 17 months of RV travel, I don't regret much about it. The only real exception to that is simply that I wish I would have better equipped my RV for going "off grid" and doing far more boondocking in remote locations.
Now, when you're traveling in a 26-foot travel trailer with four or five full-sized persons as we were, that is far more challenging to do. That many people can quickly fill tanks and drain batteries, so logistically it is no joke. (When we get back on the road again one of these days, you'd better believe I will be equipped for some serious boondocking!)
One of the simplest and cheapest ways to prepare yourself for some time "in the wild" is to have a renewable energy source for your electronic devices. Being able to stay connected during an emergency of some sort is paramount, and this solar charger is perfect for keeping your phone or tablet ready to when the need arises.
Believe it or not, this little baby can charge an iPhone 7 to 9 times with a full charge! Yeah, that's extremely handy when you do not have an electrical connection or enough battery power on your rig to get the job done.
So, this final item honestly hits all three categories in my book: Safety, Convenience and Coolness!
Which of these RV Tech Products Are Going On Your Christmas List?
We've given you plenty to think about here as you look forward to getting your RV fully prepared for "adventure season"". Make sure that some of these items make their way onto your Christmas list this year, or we both know you are going to wish they did when RV season rolls around again.
Happy techie travels, my friend. Keep on TREKKN!
PIN THIS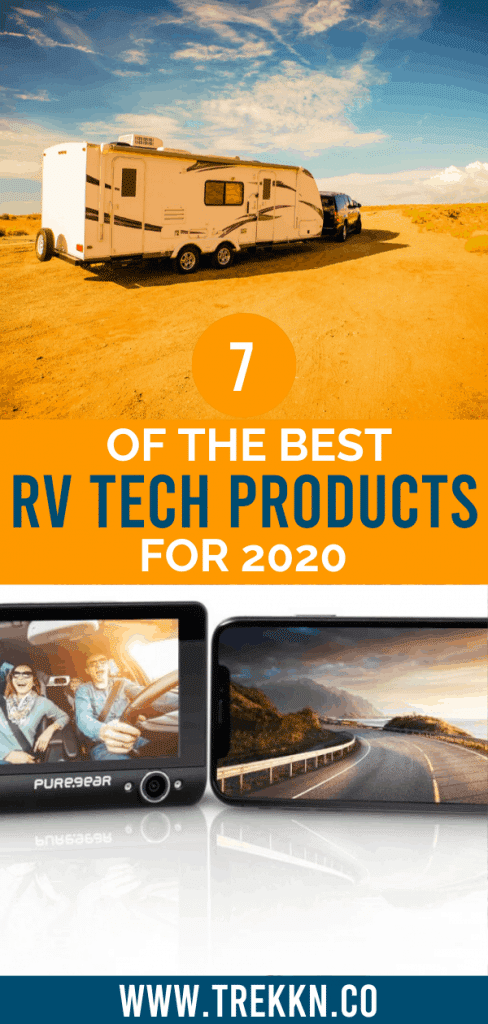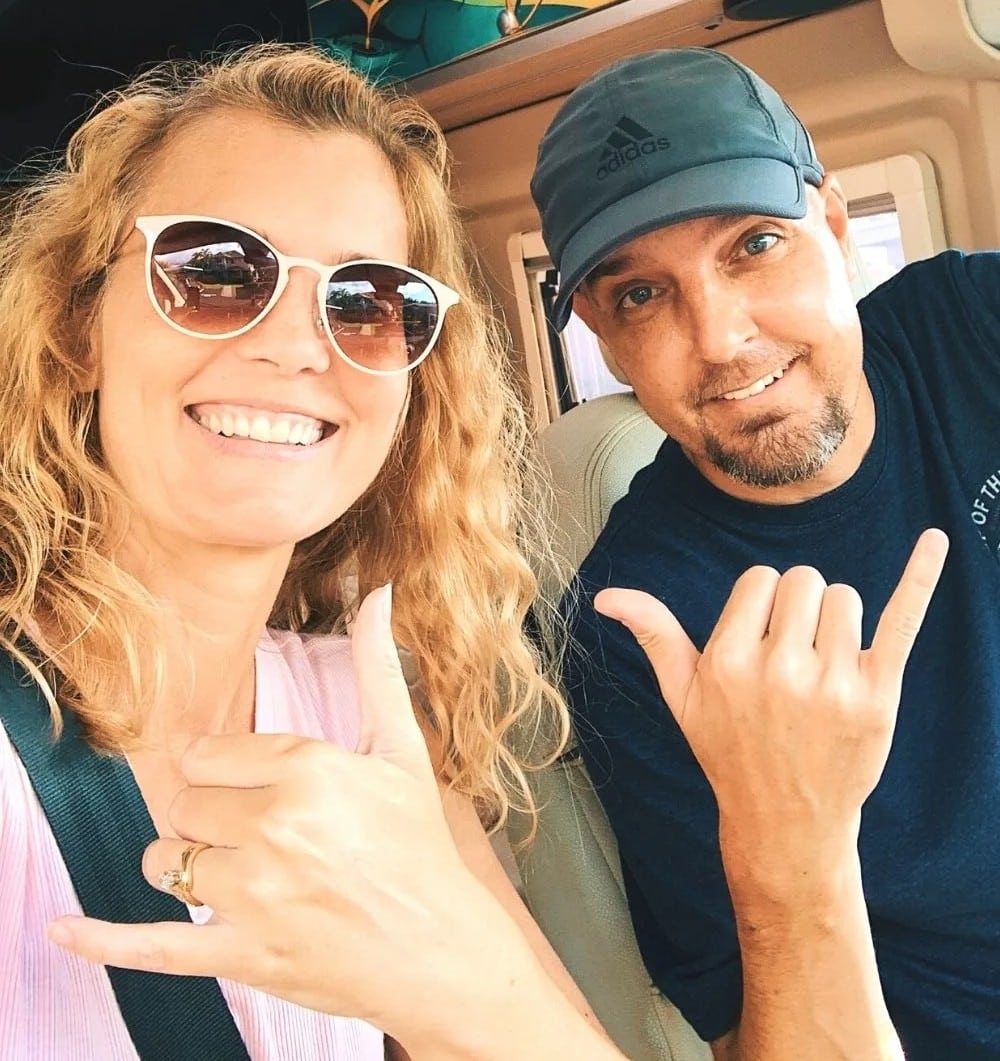 Todd Bonner loves a competitive game of table tennis, a breathtaking hike and simply exploring new places. He spends most of his time sharing information about RV travel and safety, RV accessories and tips, and the National Parks he has visited and still desperately craves. When he's not busy working on TREKKN, you will often find him staring at pictures of Glacier National Park (probably his favorite spot on earth) or creating new products for Clever Camper Company.