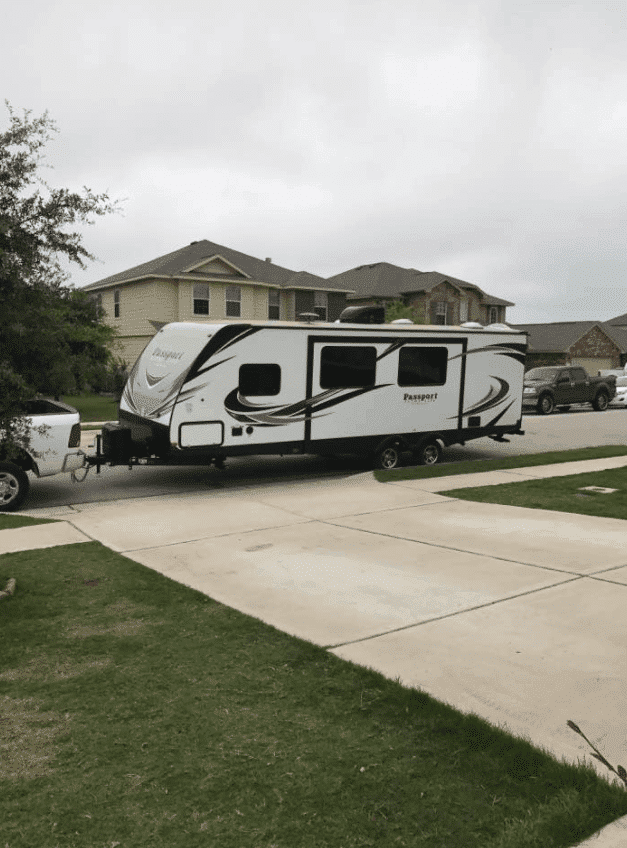 Are you thinking and dreaming about full time RV living? We're here to help you make this dream a reality.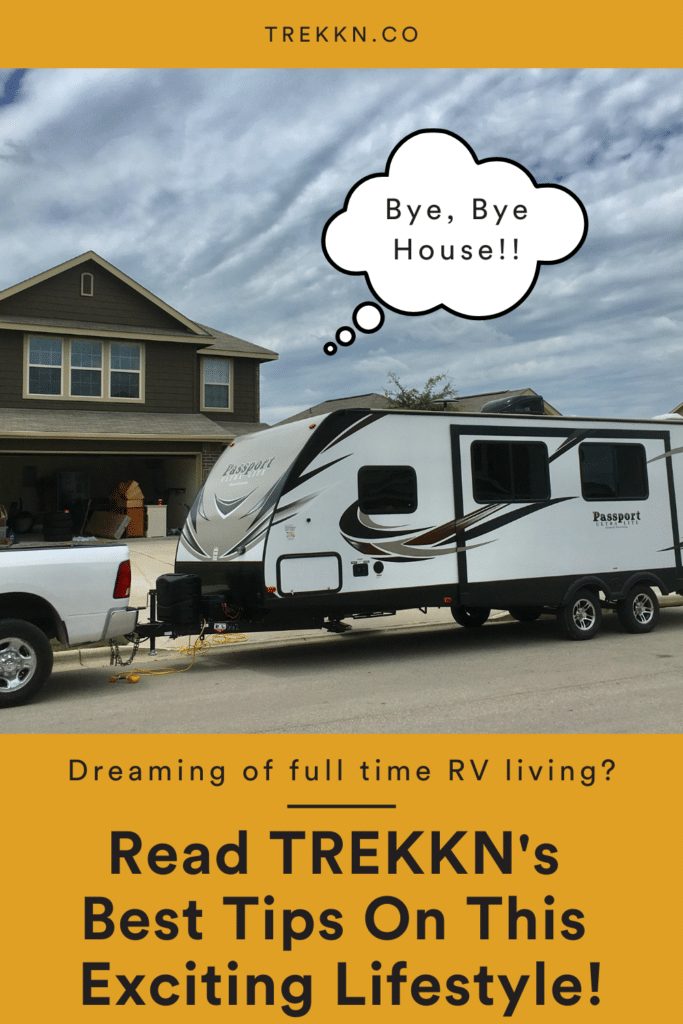 Taking the plunge into full-time RV life is one of the best decisions we've made as a family. It brought us closer. It allowed us to see more of the U.S. and Canada than we ever dreamed of.
It showed us that we could live with fewer material possessions. It opened up our world and we'll be forever grateful for that experience.
Between us and our writer Kristen who is a current full-timer, we have quite a bit of content on this topic. From choosing the right RV and finances to helping you move past the fear of making this decision, we hope you find our tips, tricks, and thoughts helpful.
Go grab a cup of something hot or cold and dig into one of our favorite topics…full time RV living!
11 Tips, Tricks & Thoughts on Full Time RV Living
Save This to Read Later
Whether you're short on time or just want to come back to this page, save a pin or two to your RV Pinterest board!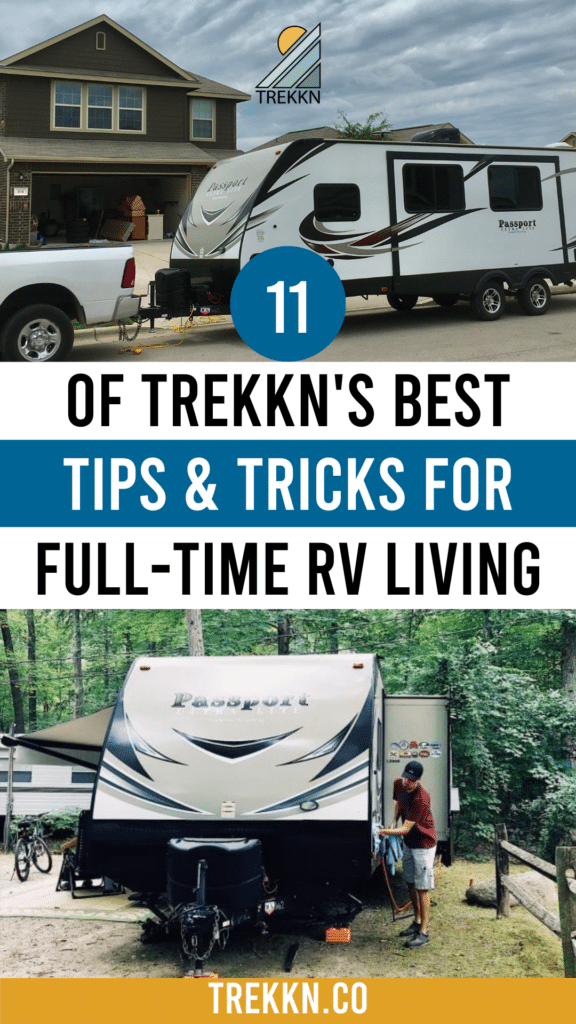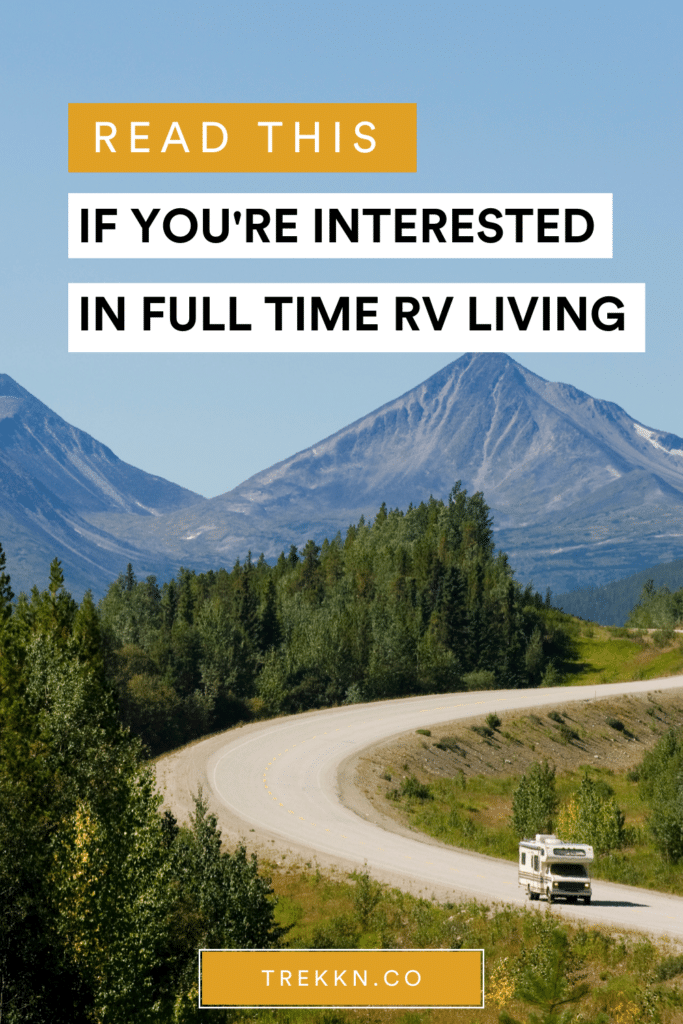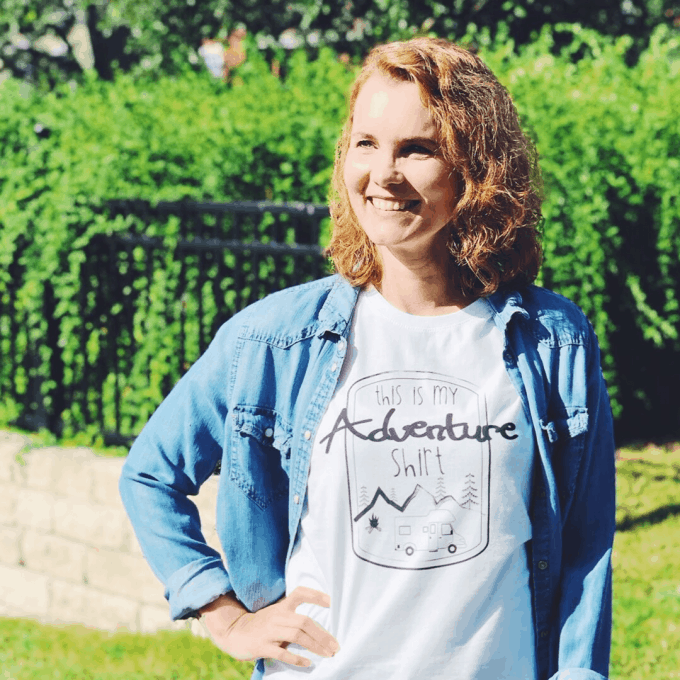 Julie Bonner is one-half of the TREKKN team. She specializes in helping you whip up delicious meals in your tiny RV kitchen, as well as RV organization tips and helping fellow RVers make their RV feel like home. Her favorite RVing spot is in Banff National Park in Canada where yes, the water really is that blue and the people really are that nice.