Colorado RV Destinations You Can't Miss

If you're looking for a unique and unforgettable adventure, one of these Colorado RV destinations is definitely for you!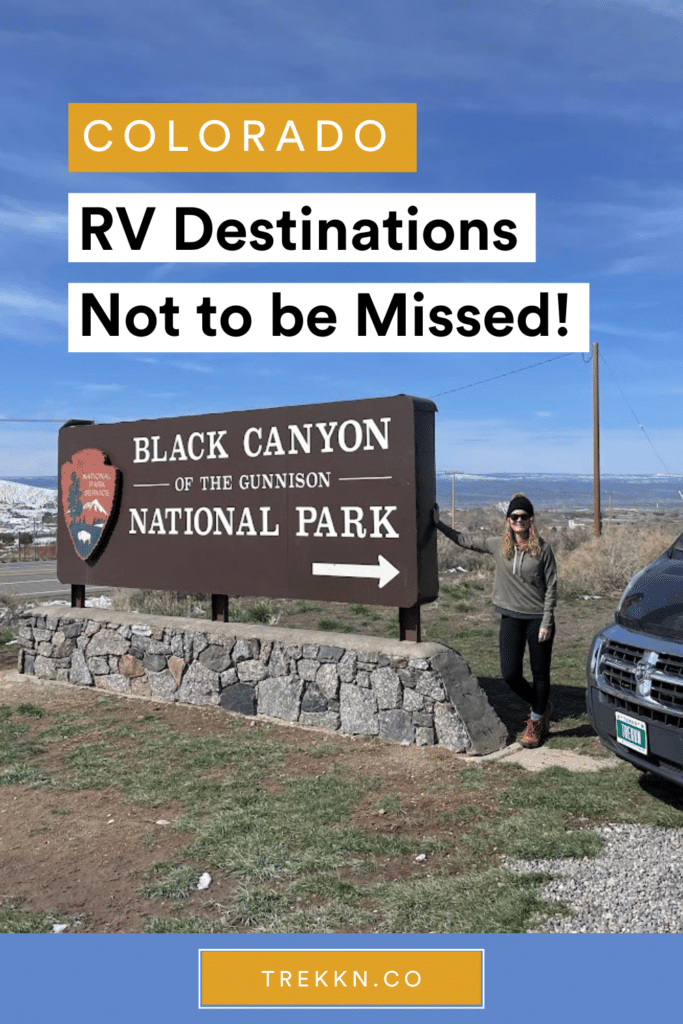 Summer in Colorado is pretty dreamy. When the rest of the country is sweating in the summer heat, Colorado can be a great escape with some beautiful views.
There are stunning scenic drives and idyllic mountain towns throughout the state, but they're not all RV-friendly.
Depending on the size of your RV, you may need to plan ahead for a Colorado RV trip. Plus, summer in the Rocky Mountains is quite popular and you'll find sold-out state parks and RV parks if you don't plan well in advance.
Where Should I RV in Colorado?
From National Parks to State Parks, and cheap RV parks to luxury RV resorts, Colorado has something for every RVer. And from sand dunes to rocky mountains, Colorado has an outdoor experience for every type of person.
Your preferences will help determine where you should RV in Colorado. Below are some excellent ideas based on our time spent RVing in this beautiful state.
National Parks
Colorado has four National Parks, each very different from the others. Let's take a quick look at each.
ROCKY MOUNTAIN NATIONAL PARK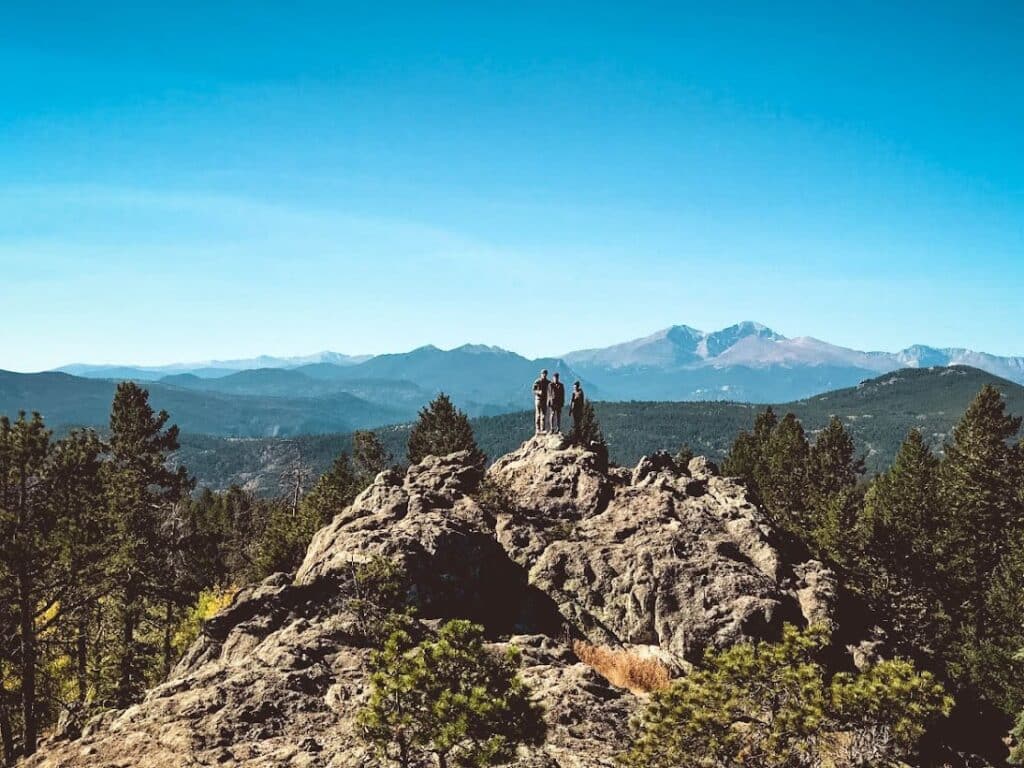 Access Colorado's most popular National Park from the gateway communities of Estes Park or Grand Lake. This park may be the best way to experience the Rocky Mountains.
From thick forests to mountain lakes, it is true Colorado Rockies terrain.
RV camping is available inside the National Park for a maximum 7-night total stay from May 1- October 15 (14-day limit the rest of the year). Timber Creek and Aspenglen have a 30-foot length limit, Glacier Basin has a 35-foot limit, and Moraine Park Campground has a 40-foot limit.
If you're short enough to fit, Glacier Basin has been voted the best RV campground in Colorado many times.
According to the National Park Service website, "some campsites can be reserved up to 6 months in advance, while some campsites are available on a short-term release." Be sure to plan ahead, especially for the high season.
GREAT SAND DUNES NATIONAL PARK AND PRESERVE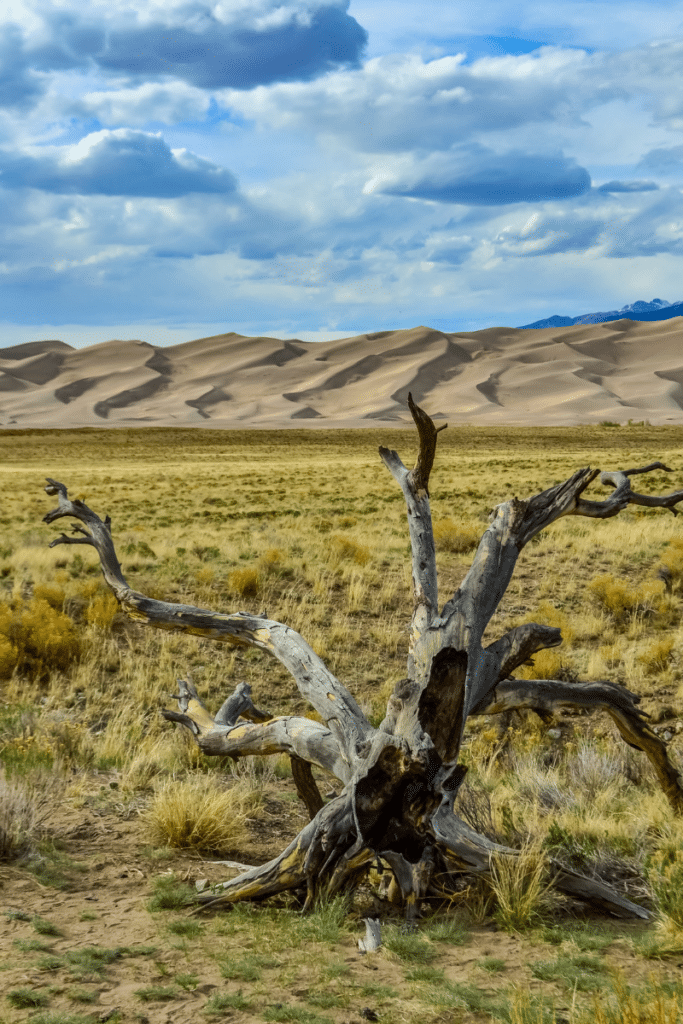 This 150,000-acre park is home to the tallest dunes in North America. The dunes themselves, and specifically sand sledding, are the top attraction. In addition, there are plenty of hiking trails and off-roading routes.
There is only one campground inside the park, Pinon Flats. It's open from April through October and all sites are reservable on recreation.gov up to 6 months in advance.
The sites are small and only accommodate RVs up to 33 feet or trailers up to 20 feet (and only in a few spots). Longer RVs can stay at a private campground outside the park entrance, Oasis Campground.
Or if you don't need hookups, there's boondocking available at Lake Como Road (aka Mount Blanca Road) only 16 miles from the park visitor center. This is a great alternative for some additional peace and quiet.
MESA VERDE NATIONAL PARK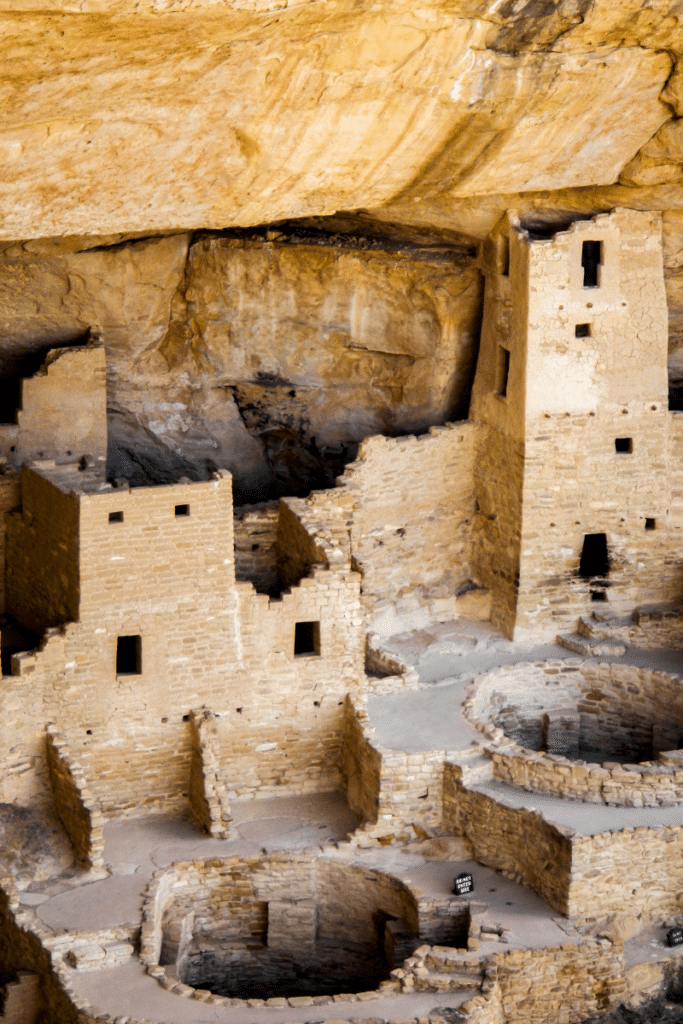 Only forty minutes from Durango, Mesa Verde pairs well with a downtown Durango visit or the famous narrow gauge train ride.
Though there are many ruins of ancient villages scattered across this part of the country, Mesa Verde is the only National Park (many others are National Monuments).
Mesa Verde contains ancestral Puebloan cliff dwellings and most notably the Cliff Palace, which was once home to more than 100 people. Tours of the dwellings must be done with a ranger.
There is one campground inside the park if you want to stay overnight, Morefield Campground. RVs and trailers up to 46 feet are welcome but there are a limited number of large sites.
Reservations are highly recommended for larger RVs, otherwise if traveling with a tent or small camping unit, the campground rarely fills.
Whether you are going for a National Park weekend, or a longer stretch, you'll find plenty to keep you fascinated and entertained.
BLACK CANYON OF THE GUNNISON NATIONAL PARK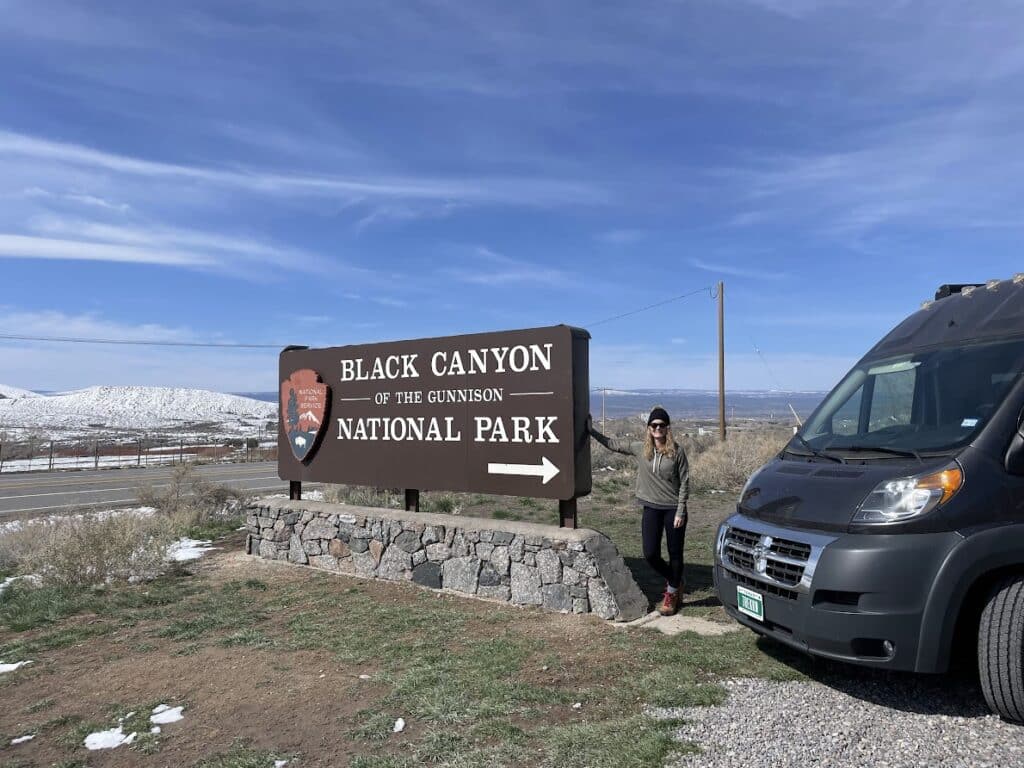 Black Canyon of the Gunnison is a dramatic, deep canyon carved by the Gunnison River over millions of years. Today, there's plenty to do up on the rims of the canyon from scenic drives to moderate hikes.
For the more adventurous types, there is rock climbing, intense hiking, and even kayaking further down in the canyon.
The South Rim Campground is the main campground that will accommodate just about any size RV (up to 55 feet in total length). The North Rim and East Portal Campgrounds both have a 22-foot maximum length for RVs.
Please note there is a 16% grade going down to East Portal Campground which is at the bottom of the canyon along the river.
South Rim can be reserved on recreation.gov for the high season, and the others are first come first served.
San Juan Scenic Byway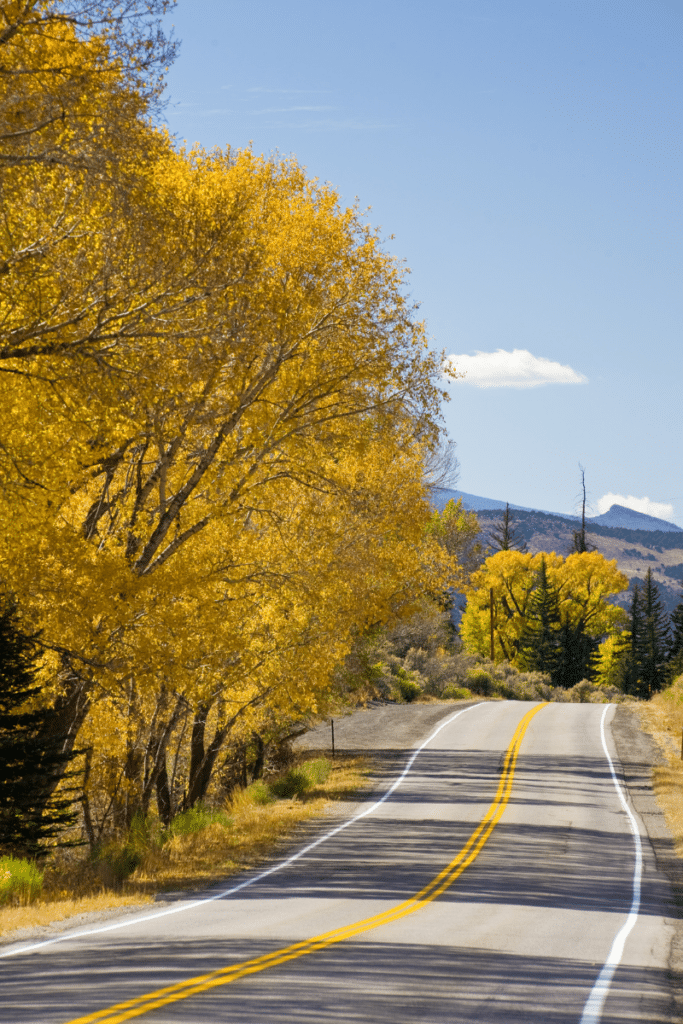 This 236-mile loop drive takes you through some of my favorite Colorado mountain towns: Durango, Silverton, Ouray, and Telluride.
You could take your RV on the loop drive with you, or make Ridgway State Park your home base and go in either direction from there. Learn more about what to do along the San Juan Skyway here.
These towns are popular tourist destinations in Colorado so you might prefer not to have your RV driving through there anyway.
Ridgway State Park is more than just a place to park your RV, it's a beautiful park with a reservoir and great proximity to Ouray. Camping at all Colorado State Parks now requires a reservation, up to six months in advance.
A place like Ridgway will definitely be fully booked during the high season from April through October, so be sure to plan in advance.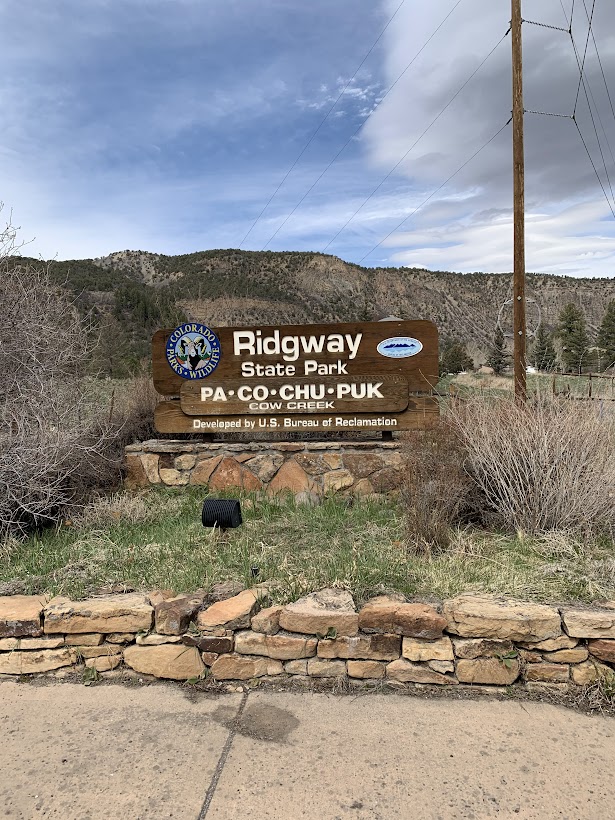 Million Dollar Highway
High on the priority list for your Colorado RV destinations or a Rocky Mountains trip bucket list must be this remarkable highway. Now, understand that some people might be a bit too intimidated to take their RV on this narrow and winding highway.
But a drive along this highway is definitely worth some extra planning and logistics. No doubt.
If you don't want to take your RV across the Million Dollar Highway (between Durango and Ouray) you could park either in Durango or Ridgway and do day trips across the highway from there.
Also, the western part of the San Juan Scenic Byway route is a good alternative to the Million Dollar Highway. If choosing this alternative, you could set up a home base in Ridgway to visit Telluride and Ouray. Then travel along the Skyway to Dolores to stay in or visit Mancos, Durango, and even Silverton.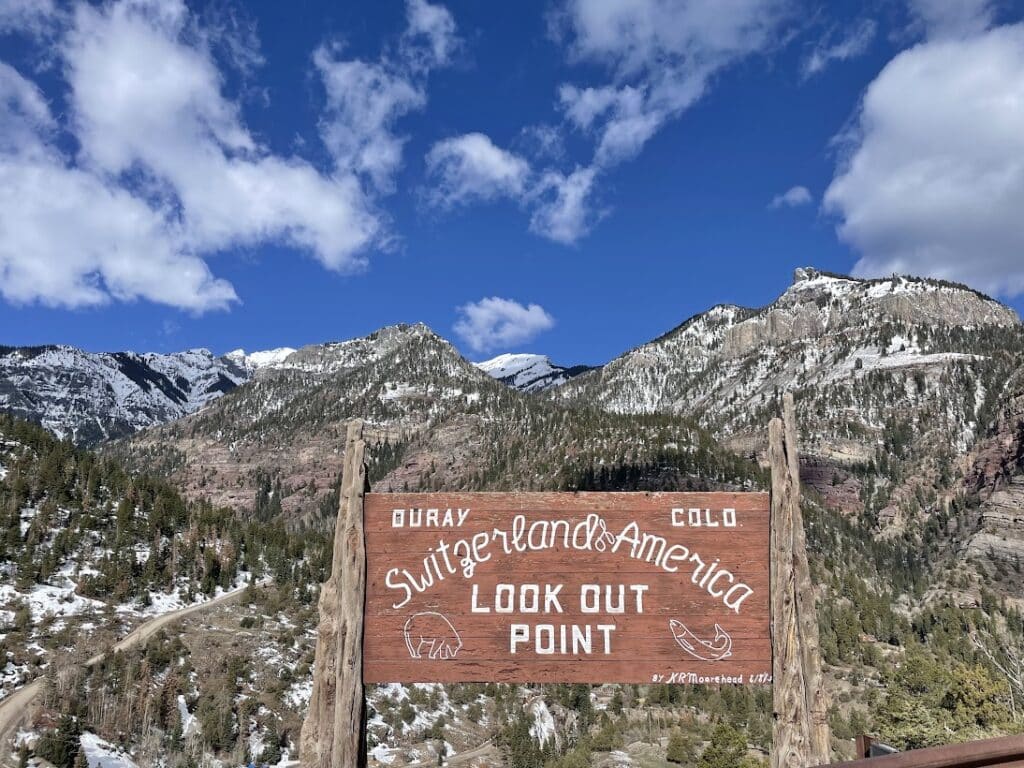 There aren't any official RV size restrictions for traveling the Million Dollar Highway, and we've seen every size and type of RV doing it, but it's a quite steep and winding road, so it depends on your comfort level if it's right for you or not.
If you have a motorized RV, you'll want to be sure you don't have any overheating issues going up steep hills before you attempt this route.
And whatever type of RV you have, you'll want to inspect your brakes before undertaking this adventurous and breathtaking drive.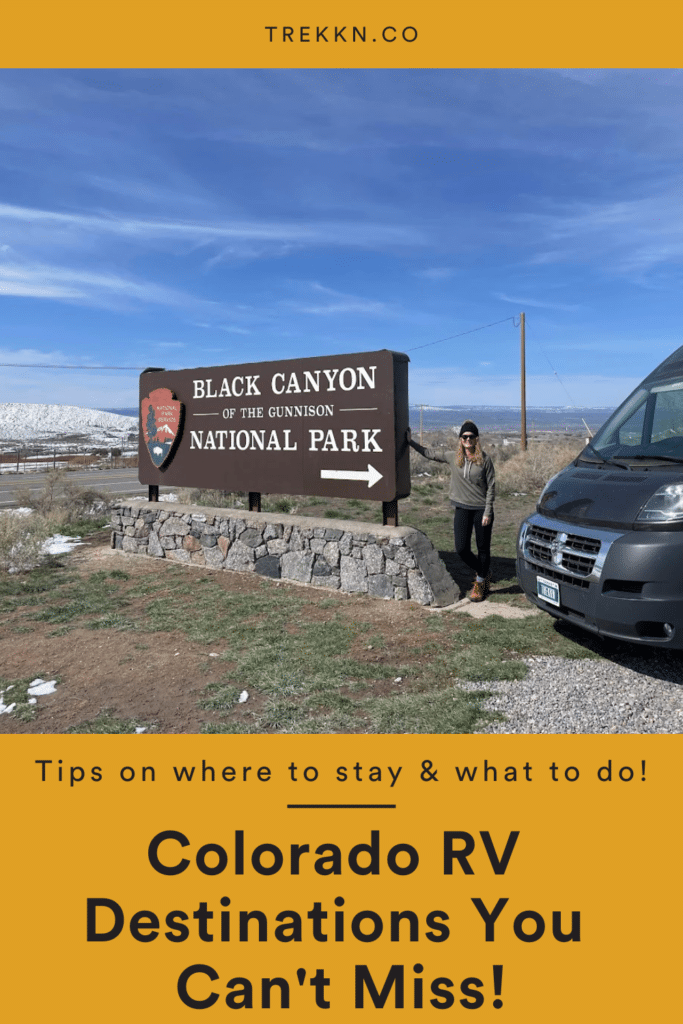 Durango to Pagosa Springs Area
There's lots of National Forest between Durango and Pagosa Springs. Both are cute towns in their own right, but the nearby free camping makes this area a popular choice for RV travelers.
Maybe you're in Southwest Colorado for visiting Mesa Verde, or you're doing the Skyway drive. Either way, it's worth it to head a bit further east and add Pagosa Springs to your itinerary.
Enjoy the hot springs and the surrounding views at one of the best RV campgrounds in Colorado. Our favorites include Wolf Creek Run Class A Motorcoach Resort for a real luxury RV experience.
Or we also like Pagosa Springs RV Park and Cabins, on the south side of town.

If you'd rather be in the woods, try Turkey Springs Road Dispersed or Sauls Creek Dispersed Camping, both free National Forest spots.
And if you're willing to pay a little, Lower Piedra Campground or Ute Campground are both National Forest Campgrounds right near Chimney Rock National Monument (in between Durango and Pagosa) that are definitely worth a stay.
Colorado Springs Area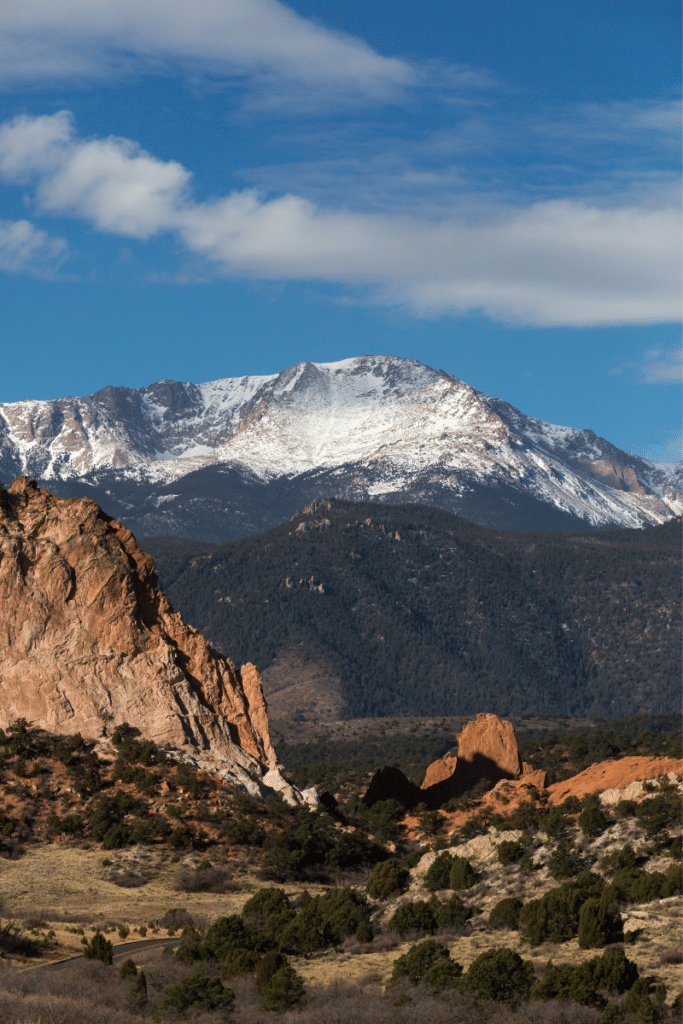 With Garden of the Gods and Pikes Peak nearby, Colorado Springs is a great Colorado RV destination.
Colorado Springs sits below 6000 feet in elevation, which is lower than many of the mountain towns mentioned above. So if you're concerned about altitude sickness while RVing in Colorado, this might be a good place to start.
Garden of the Gods is a free public park that was gifted to the city for the public to enjoy. There's no camping in the park, but RVs will be happy at the nearby Garden of the Gods RV Resort.
A bit further into the open space and near some cliff dwellings (but still only 12 min to downtown) is the Pikes Peak RV Park.

And about one hour west of Colorado Springs is Mueller State Park. We love this place for its proximity to and views of Pikes Peak. It's up at over 9000 feet in elevation though, so make sure you're ready for that.
Max RV length is forty feet, 99 sites have electric hookups and the cost is $36 per night. This campground is in black bear country so plan accordingly and take precautionary measures.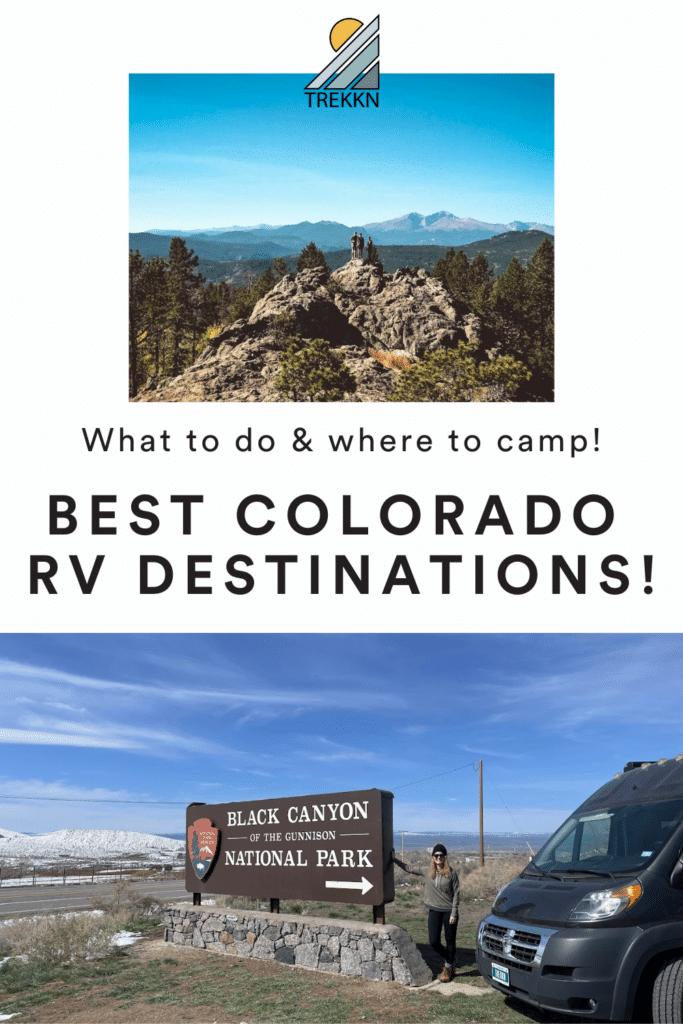 Which Colorado RV Destinations will you hit first?
We hope this article has helped you feel inspired about places to visit while RV camping in Colorado. There are so many unforgettable RV destinations and parks in Colorado, it was really hard to choose only a few.
Overall, you can't go wrong if you build your trip around one of Colorado's four National Parks. Otherwise, Southwest Colorado or the Colorado Springs area are going to give you a lot of attractions in a small area.
Get out there and enjoy colorful Colorado! You will not regret it.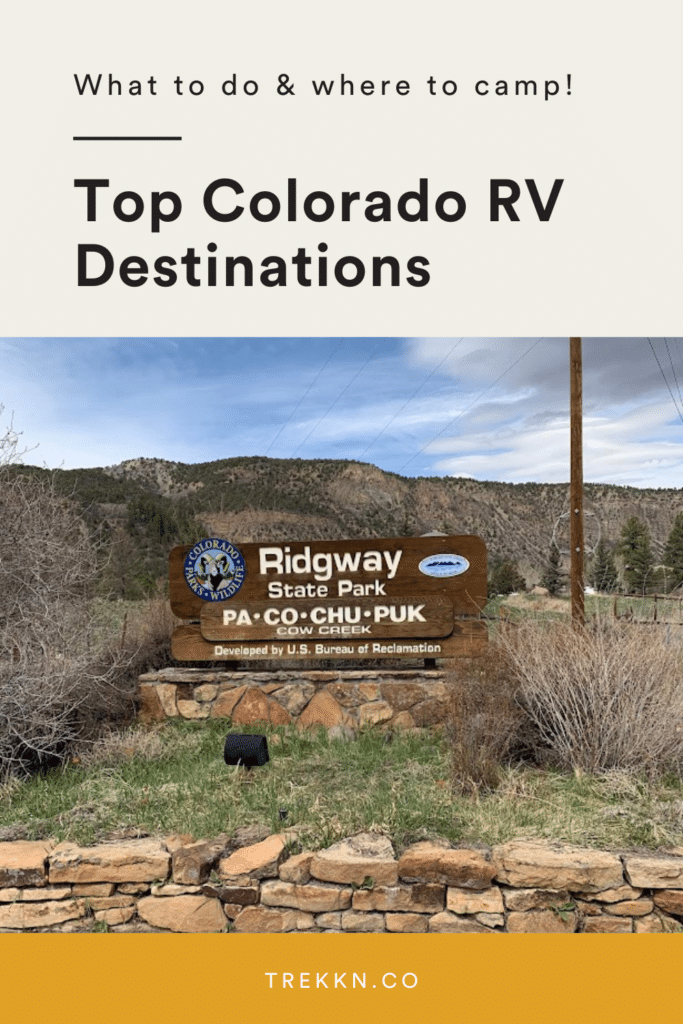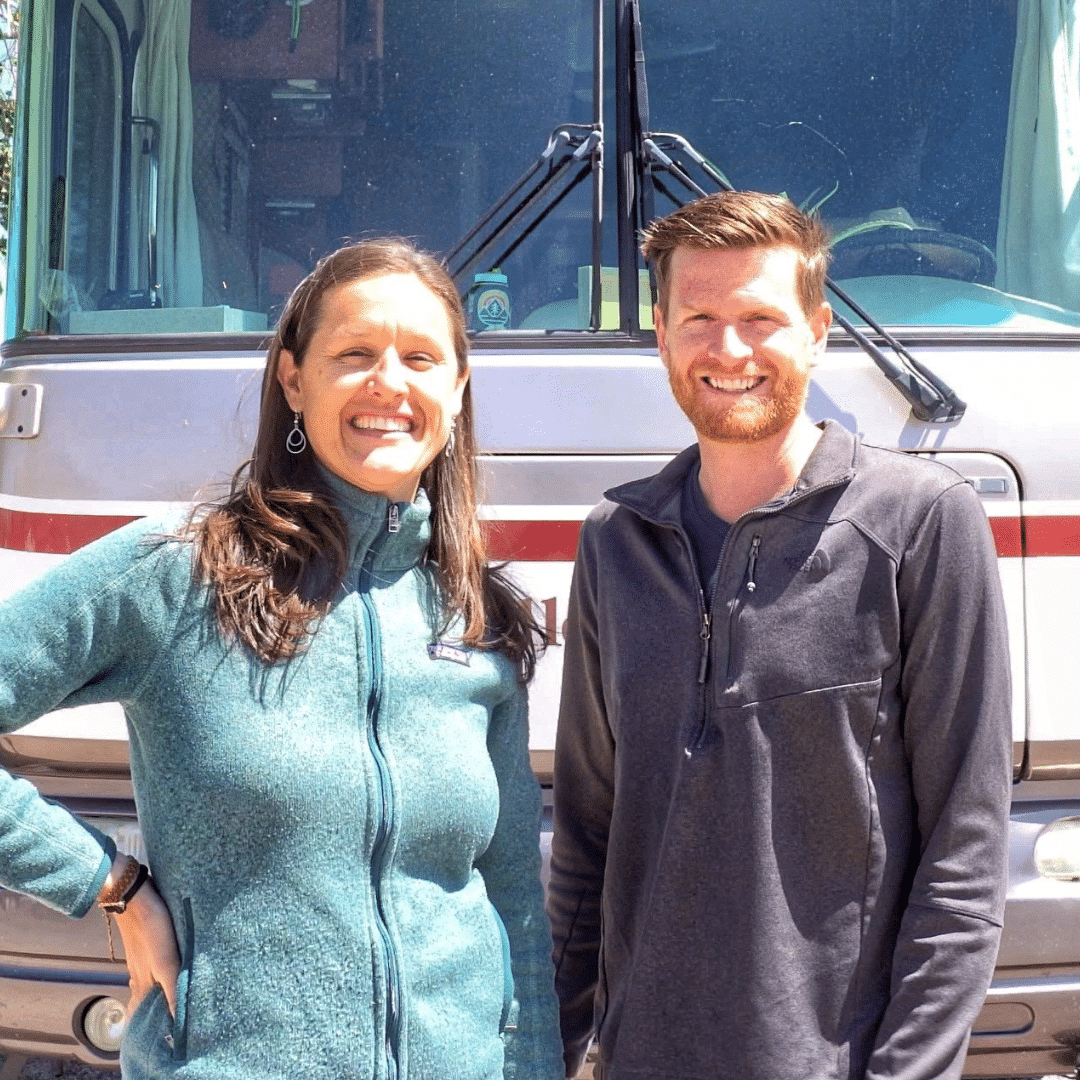 Kristen Bates lives & works from her RV, primarily boondocking off-grid. She owns and operates a women-led travel company, Legit Trips. Kristen loves to explore new places and inspire others to do the same. If she's not typing away on her laptop, she's off on an adventure- hiking, biking, or SUP boarding. You can follow her RV adventures @PerpetualMoves and learn more about her travel company at LegitTrips.com.